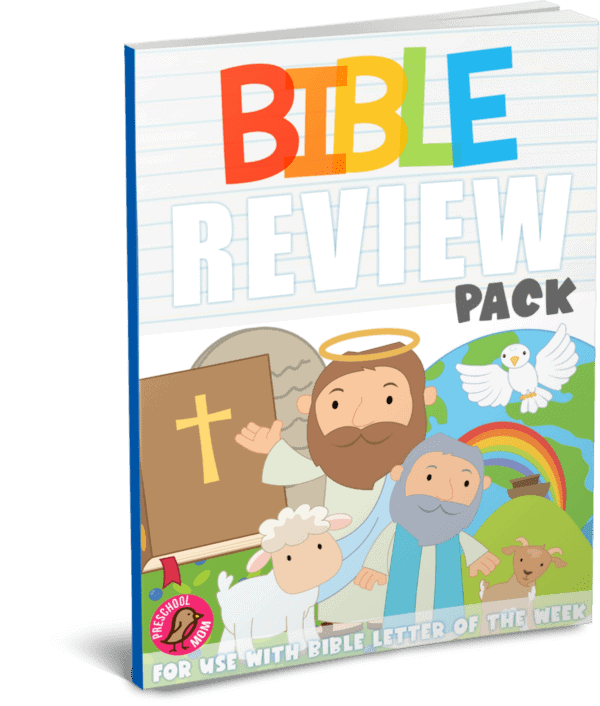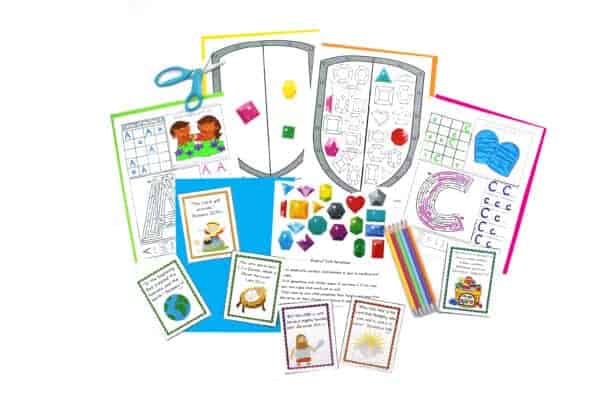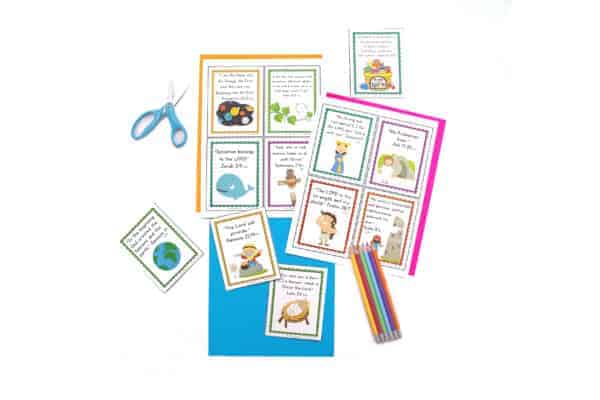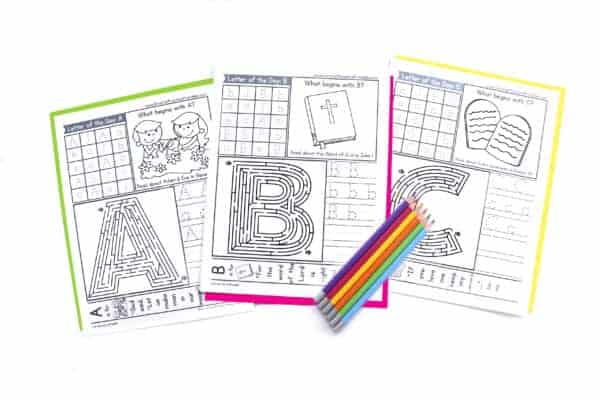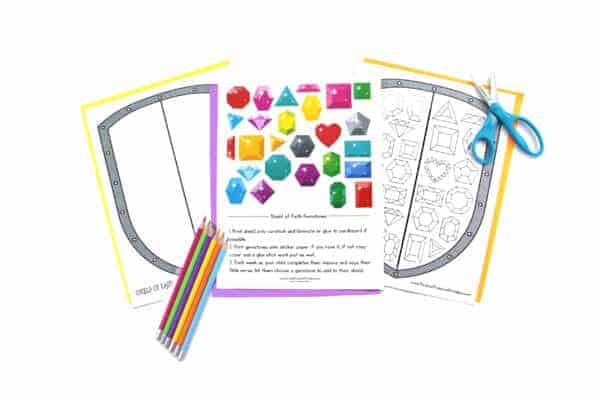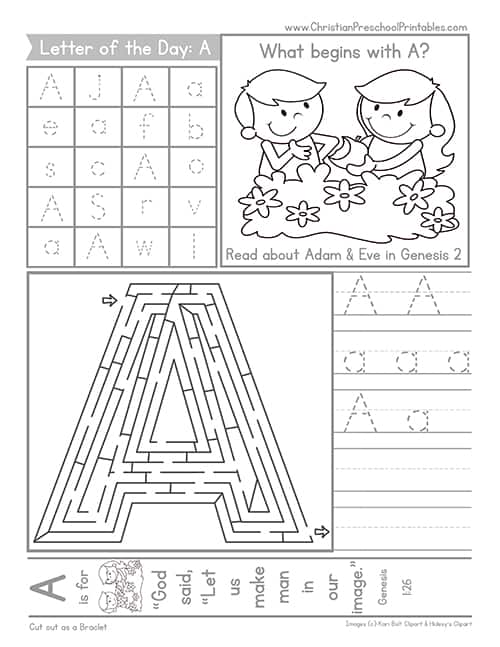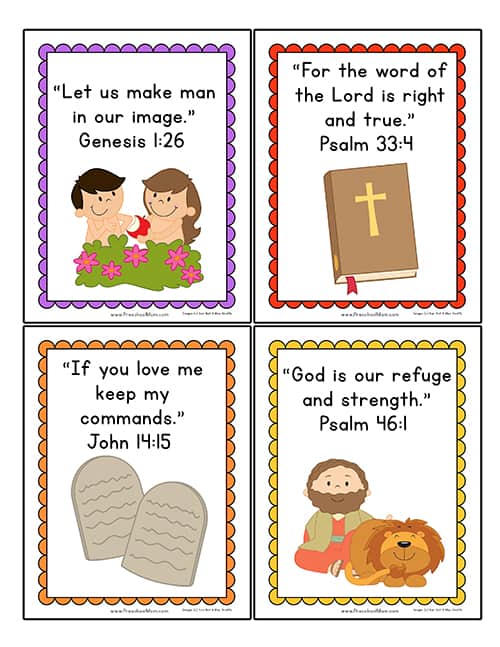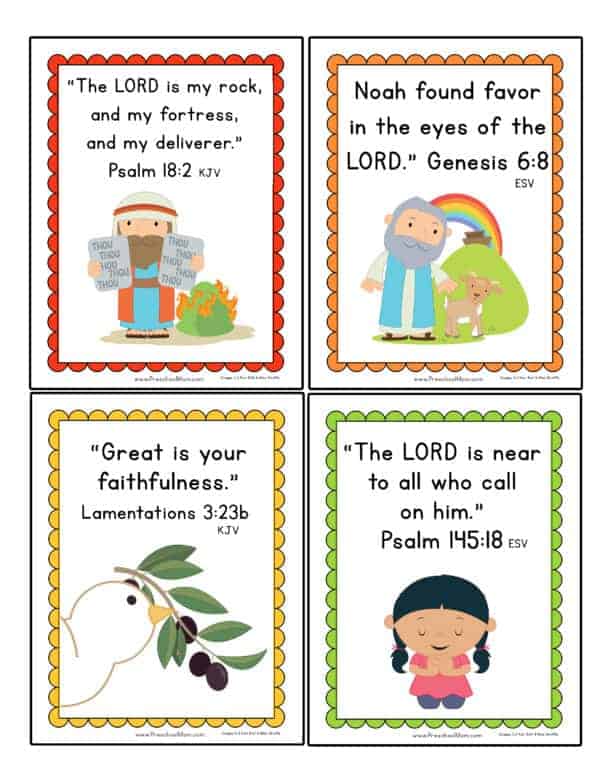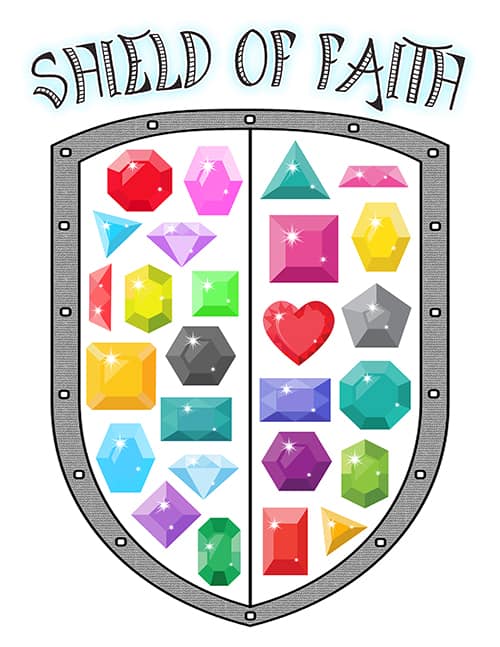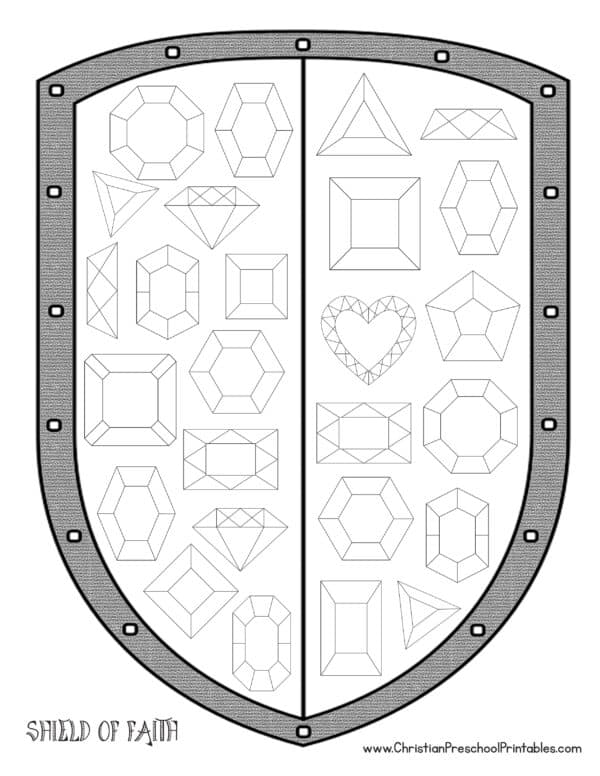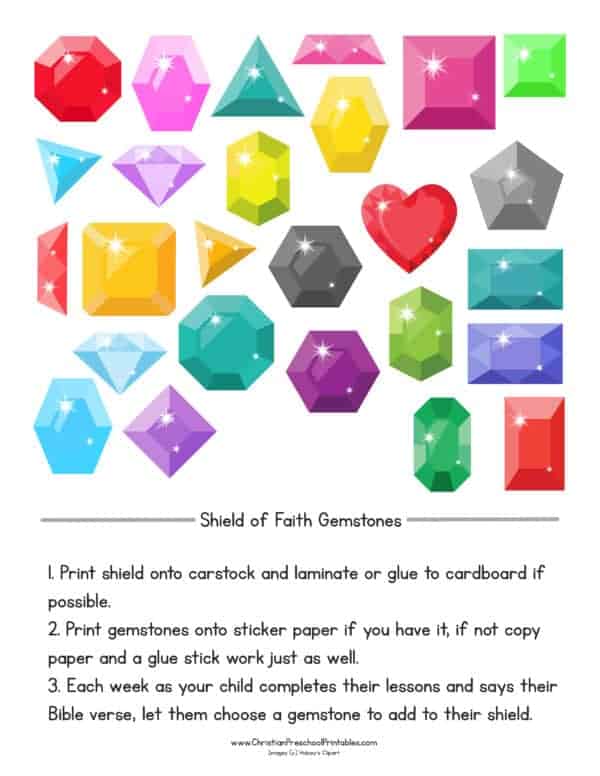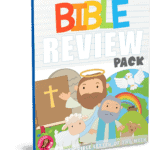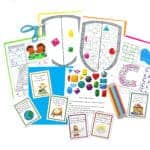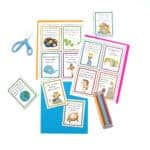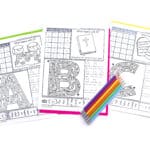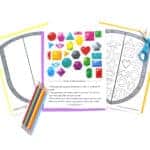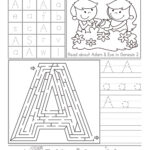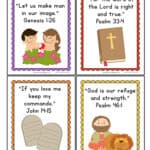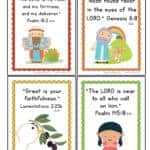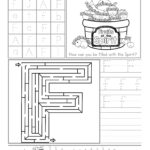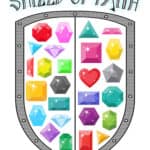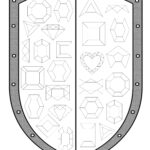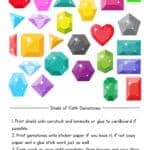 Bible ABC Review Pack
Sample         Format: PDF        Grade: P-1st        Pages: 39    BUNDLE & SAVE!
Our Bible ABC Review Pack is a wonderful way to review all letters of the alphabet and easy to memorize and powerful Bible verses throughout the entire year. Our Bible ABC Preschool Curriculum is a wonderful way to introduce your students to God's word.  These interactive and engaging lessons include scripture memorization, Bible vocabulary, the character of God, and corresponding biblical themes and characters.  With over 600 pages of weekly Bible activities, games, worksheets, charts, coloring pages, and math explorations, your students will soar in so many skills.  The Bible Alphabet Review Pack includes fun-filled and Bible-themed alphabet letter writing practice pages, adorable Bible verse review cards, and a gorgeous tracking chart for scripture memorization. Our Bible-based alphabet pack is intended for use with our Bible ABC Curriculum Notebook.
In addition, take a look at our Shape of the Week and Number of the Week Preschool Curriculum for solid lesson plans throughout the entire school year.
⭐Budget-Friendly Pricing
⭐Simple, Low-Prep Format
⭐Interactive & Hands-On
⭐Friction-Free Homeschooling
⭐Meets or Exceeds Standards
⭐Multiple Students & Abilities
⭐Simple Format Outlines
⭐No Expensive Teacher Guides
⭐Encourages Independence
Description
Christian Alphabet Curriculum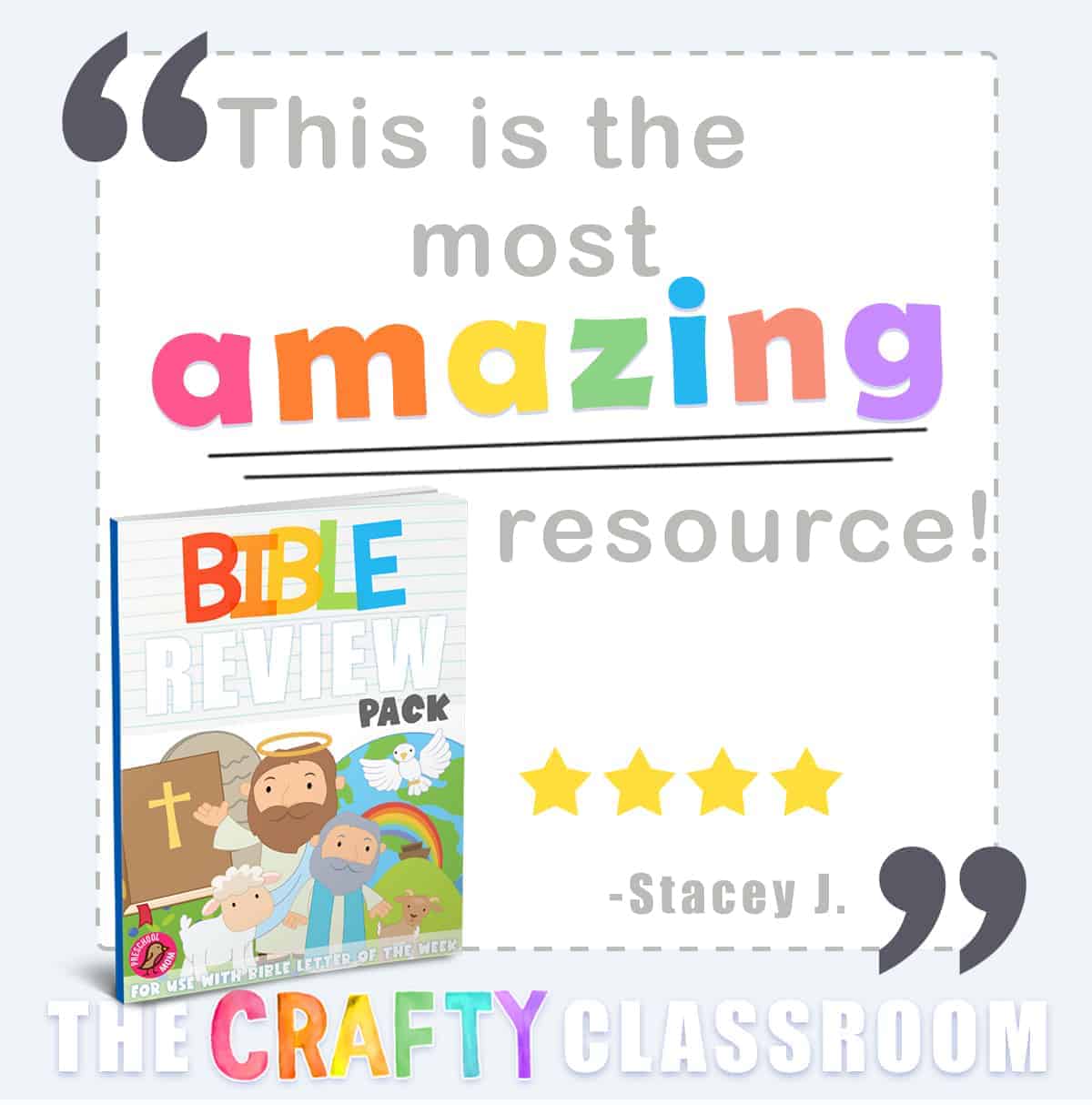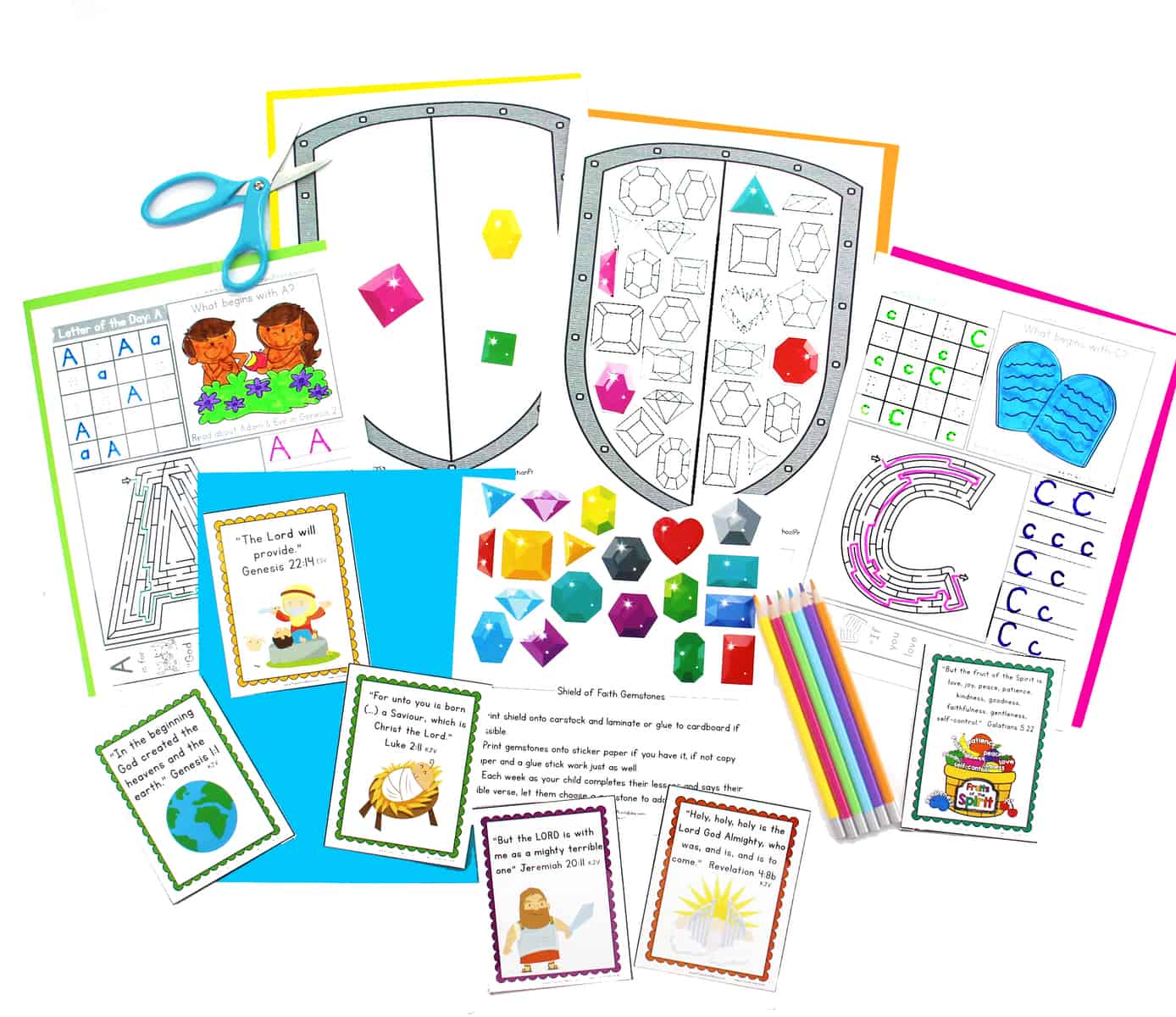 Preschool ABC Bible Worksheets
Product Overview
Our Fine Motor Numbers Bundle is a no-prep, print-&-go, and packed full of fun-filled Preschool Math worksheets and hands-on printables including number worksheets, counting worksheets, preschool math games, and fine motor skills activities. Your students will learn their beginning numbers using number names, number recognition, number formation, counting, one-to-one correspondence, ASL, and so much more! This weekly math curriculum is scheduled over a 4-day week and coordinates well with our Fine Motor Alphabet Bundle and our Tracing Activity Bundle Preschool Curriculum.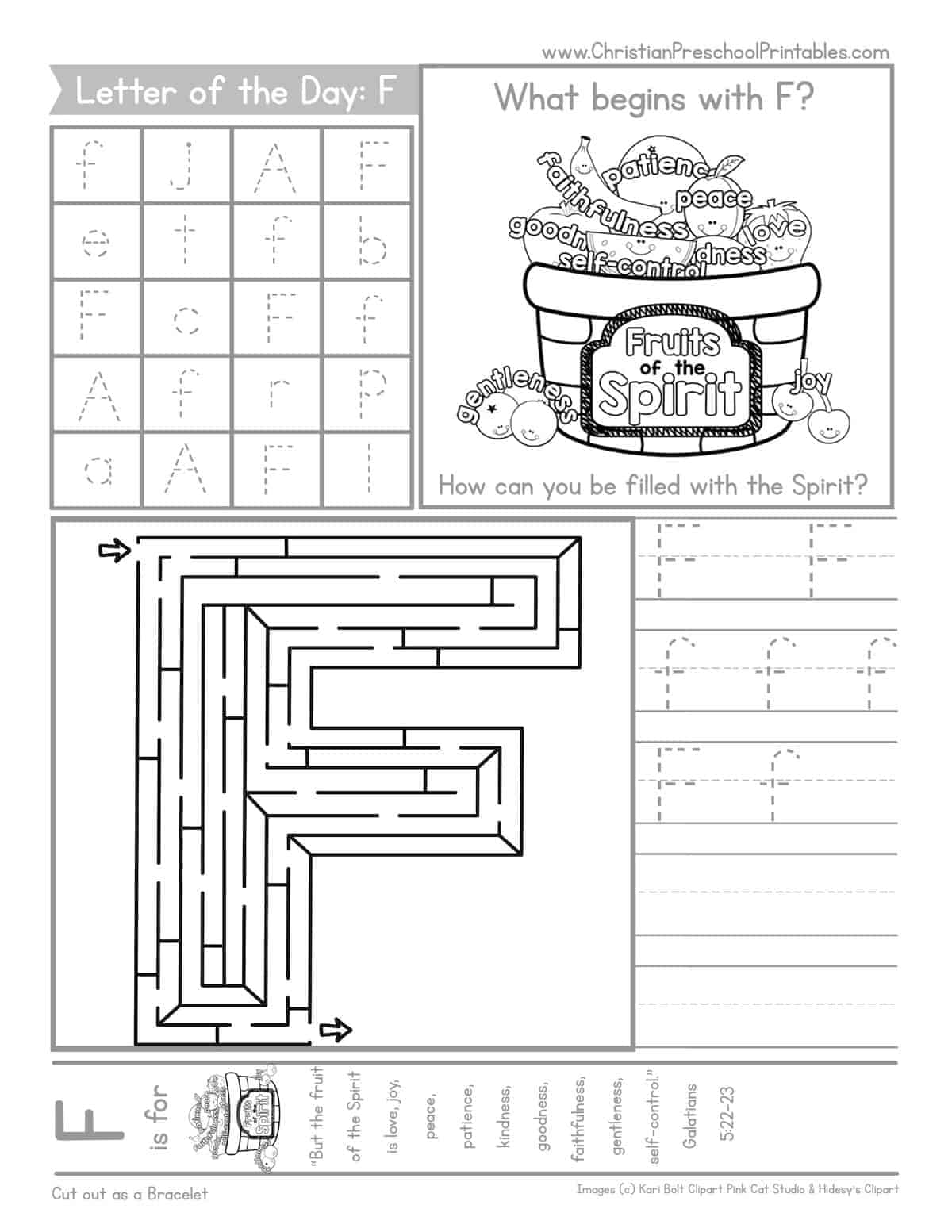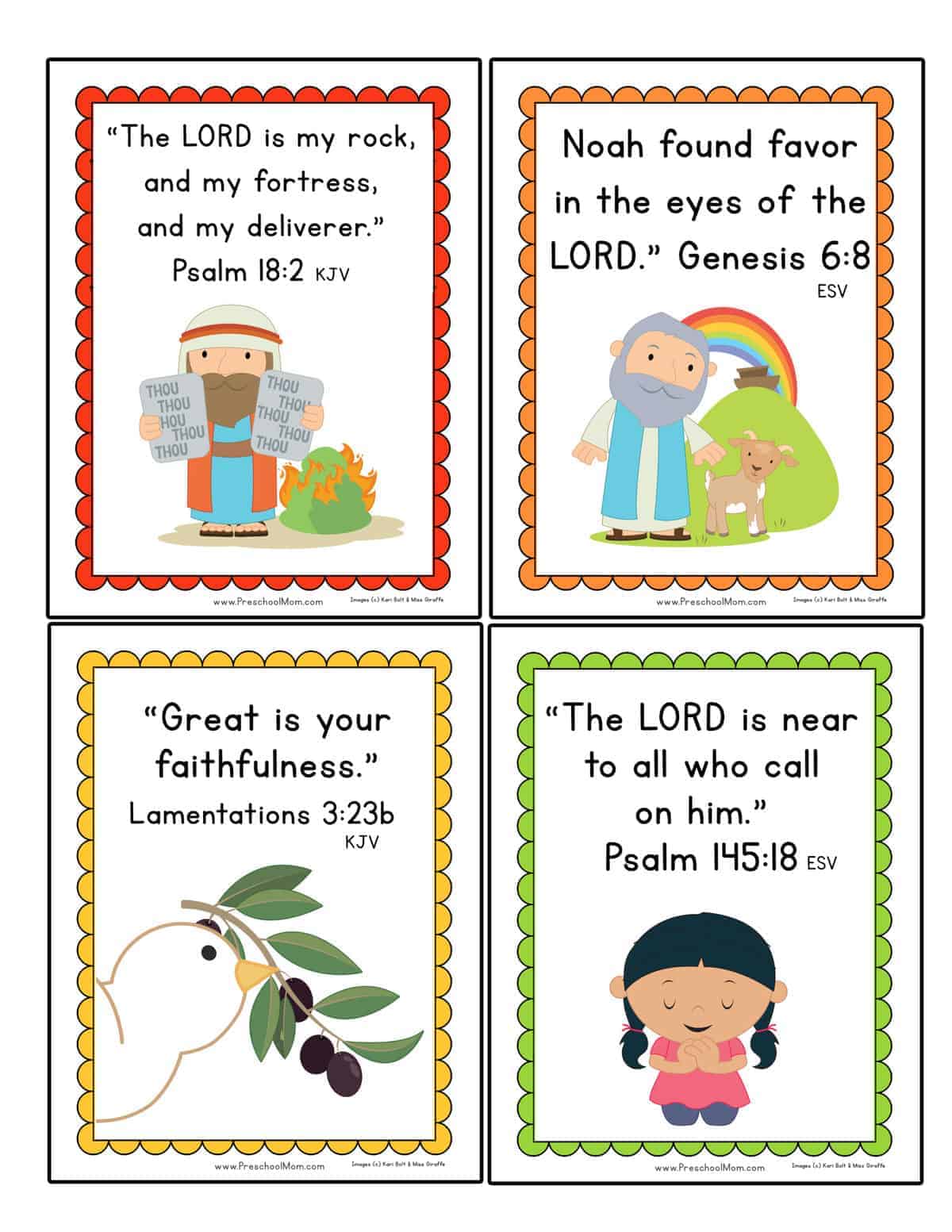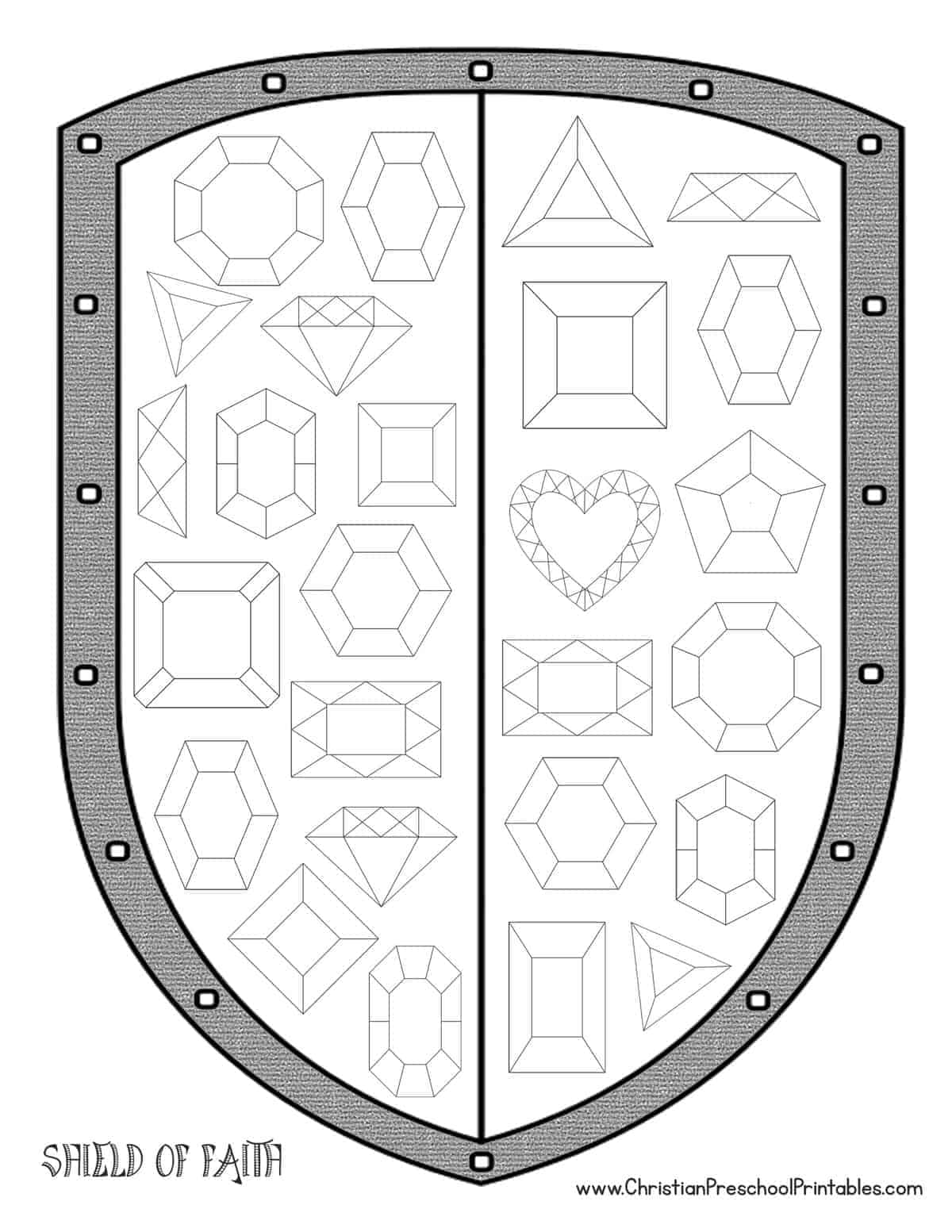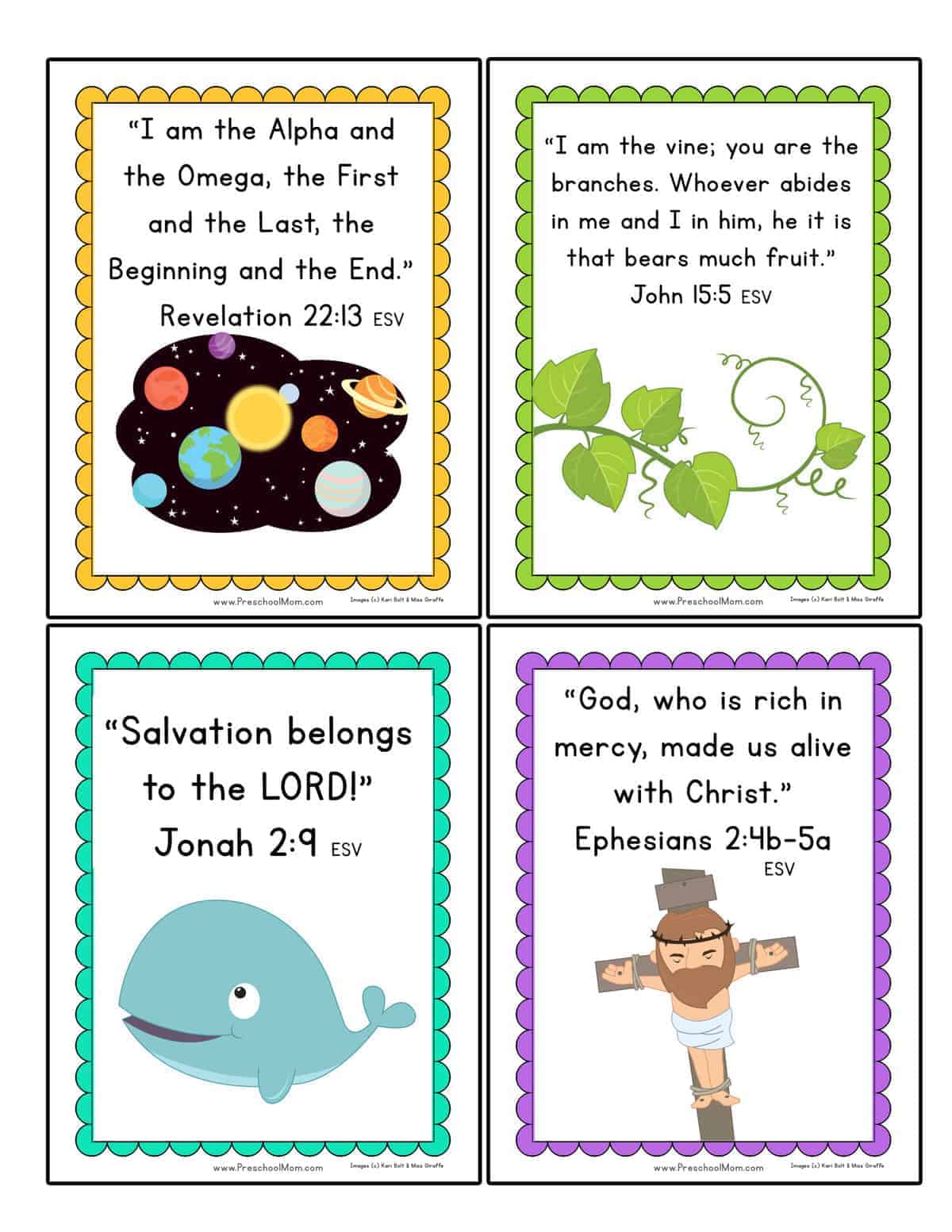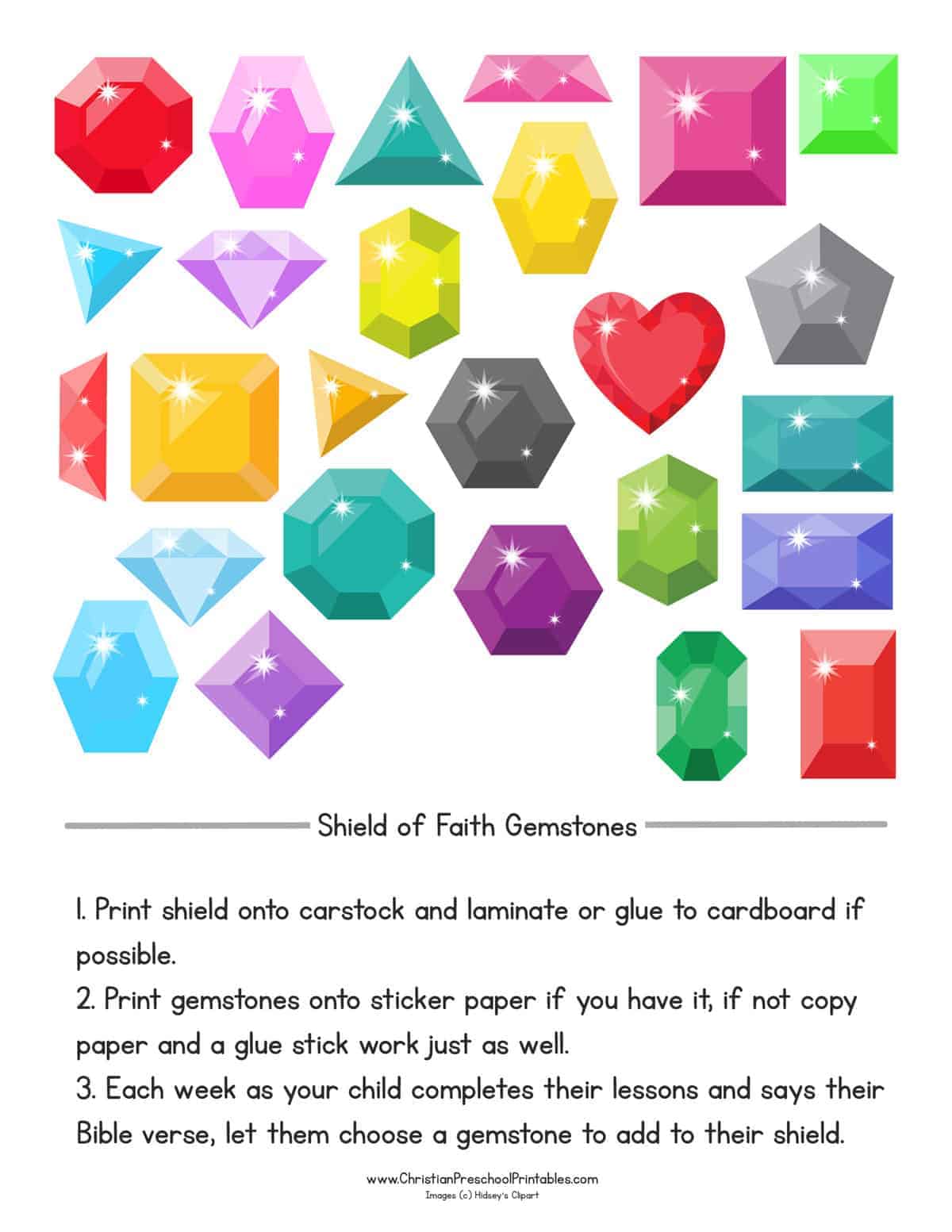 Covers Key Standards & Skills
AWhat's Included:
This set includes an alphabet review pack covering all letters of the alphabet:
Uppercase and Lowercase Alphabet

Letter Tracing Practice

Bible-themed Coloring

Letter Mazes

Bible Verse Bookmark

Bible Verse Memory Cards

Shield of Faith Tracking Sheet

Tracking Gem Markers
Skills Covered:
This set builds and develops a wide variety of writing and Bible knowledge skills including:
Letter Recognition

Beginner Letter Sounds

Alphabet Writing Practice

Tracing Exercises

Letter Formation & Stroke Order

Build Memory Skills

Bible Knowledge

Sequencing & Number Order

Fine Motor Skills, Cutting & Pasting
How to Use:
Our Bible ABC Review Pack includes extra practice pages, Bible verse review cards, and a tracking chart for scripture memorization. This is a wonderful way to review the alphabet while building Bible knowledge and encourage scripture memorization. Use these valuable preschool worksheets throughout the year and with our Bible ABC Curriculum Notebook. Here is a weekly overview of the included daily activities: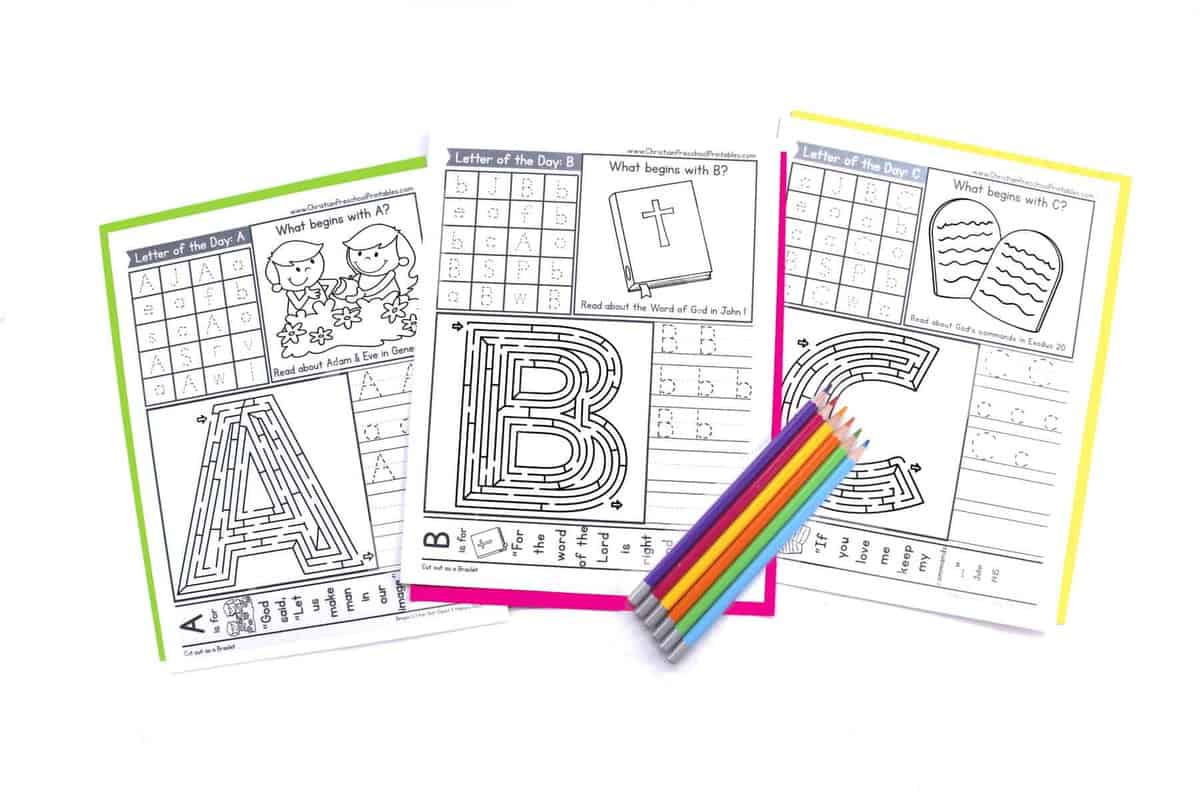 Bible ABC Activity Pages:
Review all uppercase and lowercase letters of the alphabet with our Bible ABC Activity pages. Your child will gain Bible knowledge while learning the alphabet, practicing sounds, completing a challenging maze, and creating a useful Bible verse bookmark. Students will continue to build fine motor skills and letter recognition, practice letter writing while learning about the Bible.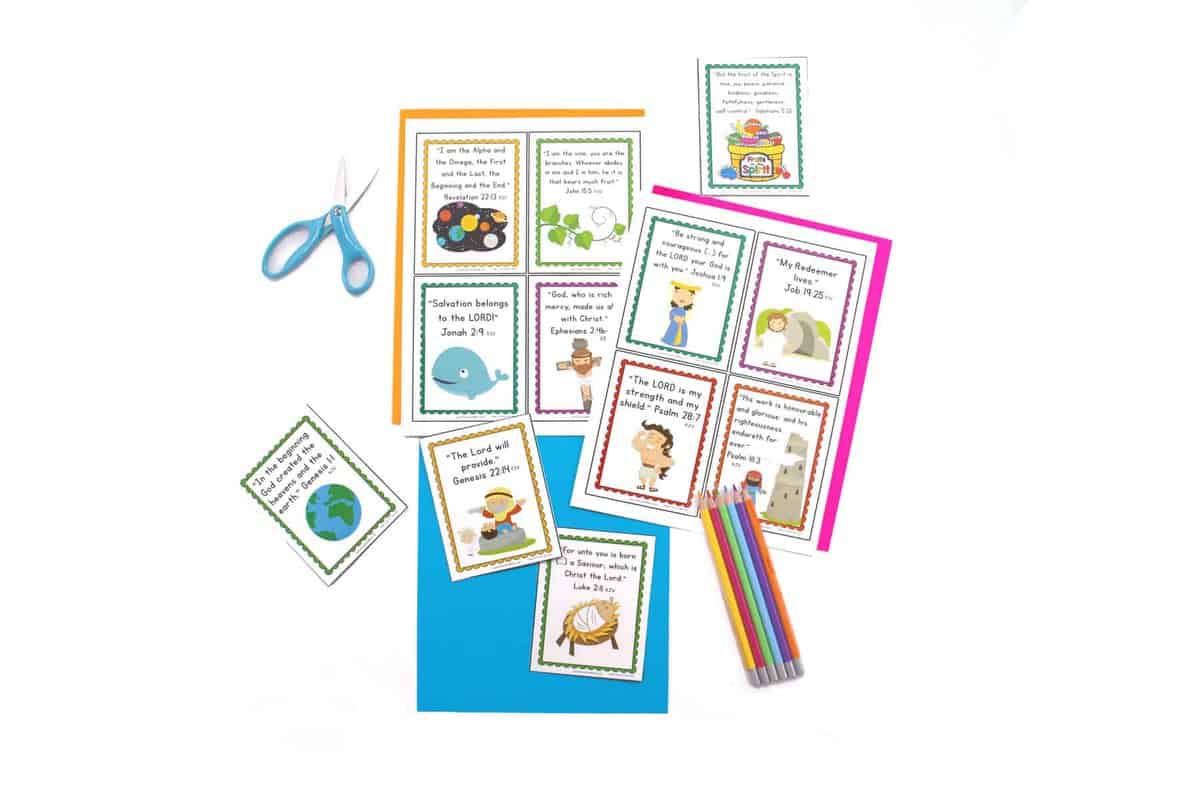 Bible Verse Memory Cards:
Print and ask students to cut all 26 Bible Verse Memory Cards to help children memorize easy and key scripture verses. Students will strengthen long-term memory and Bible knowledge while learning God's Word and His rules to abide by on this earth. These print four to a sheet and include a visual reminder of the lesson and key verse written in an easy-to-read font. These are great for children to take home, or to keep as flashcards for quick review.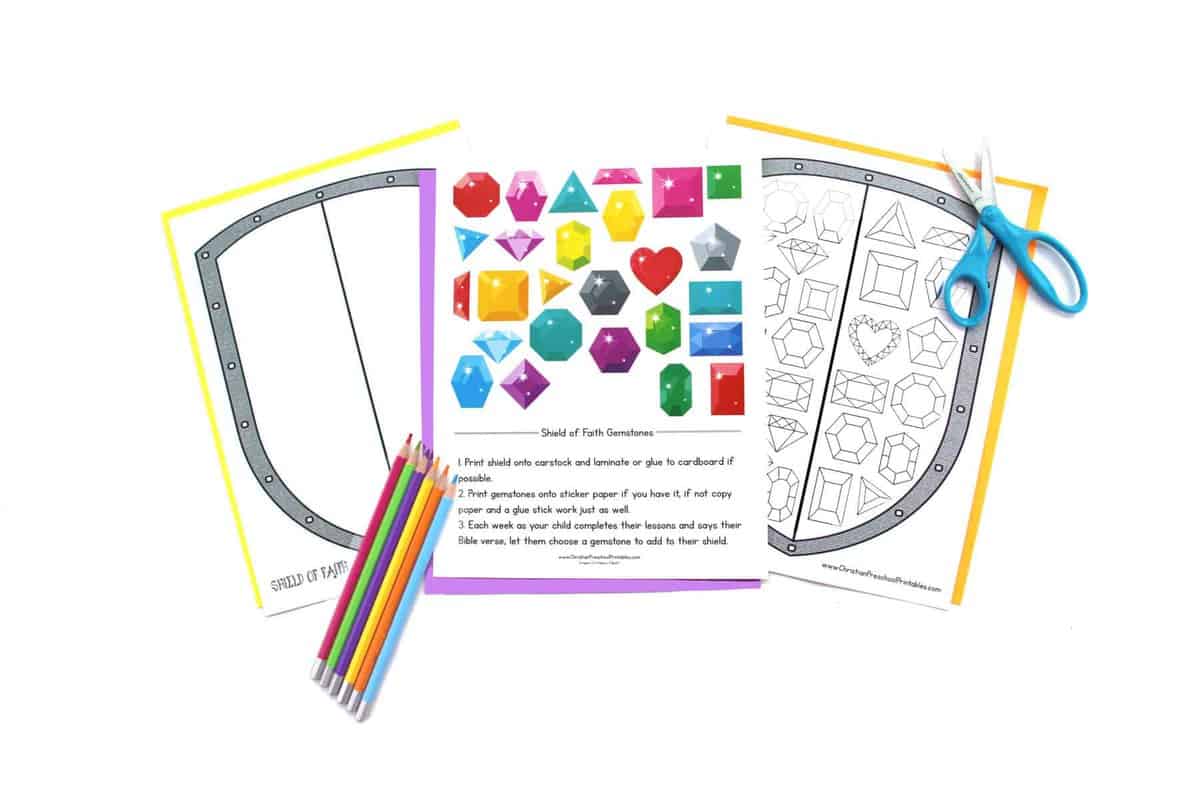 Bible Verse Memorization Tracking Sheets:
As students memorize Bible verses using their Bible verse memory cards, print out the Shield of Faith gems to mark each scripture verse memorized. This is a great tool to help kids keep God's word in their hearts. Children receive their own shield for which they earn gems by saying the key verse aloud on their own. To avoid using glue, consider printing gems on sticker paper.