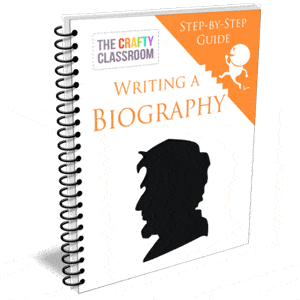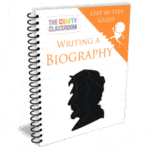 Writing a Biography
eBook PDF Format   34pgs.
Designed to take children through a step-by-step process, our writing guides feature simple instructions, fun characters, handy tools and easy tips that take the sting out of writing.  With Writing a Biography children will brainstorm, research, take notes, organize information, and present a sequential story line of their chosen individual.  Recommended for grades 2-4.
⭐Budget-Friendly Pricing
⭐Simple, Low-Prep Format
⭐Interactive & Hands-On
⭐Friction-Free Homeschooling
⭐Meets or Exceeds Standards
⭐Multiple Students & Abilities
⭐Simple Format Outlines
⭐No Expensive Teacher Guides
⭐Encourages Independence
Description
Table of Contents:
Purpose of a Biography
Hot Topics
Brainstorming
Detail Detective
Writing Guide
Writer's Tool Box
Editing Sheet
Final Draft Paper
Bonus Guides:
Citing Sources
Editing Marks
Parts of Speech
Transitions
Frequently Bought Together....