Description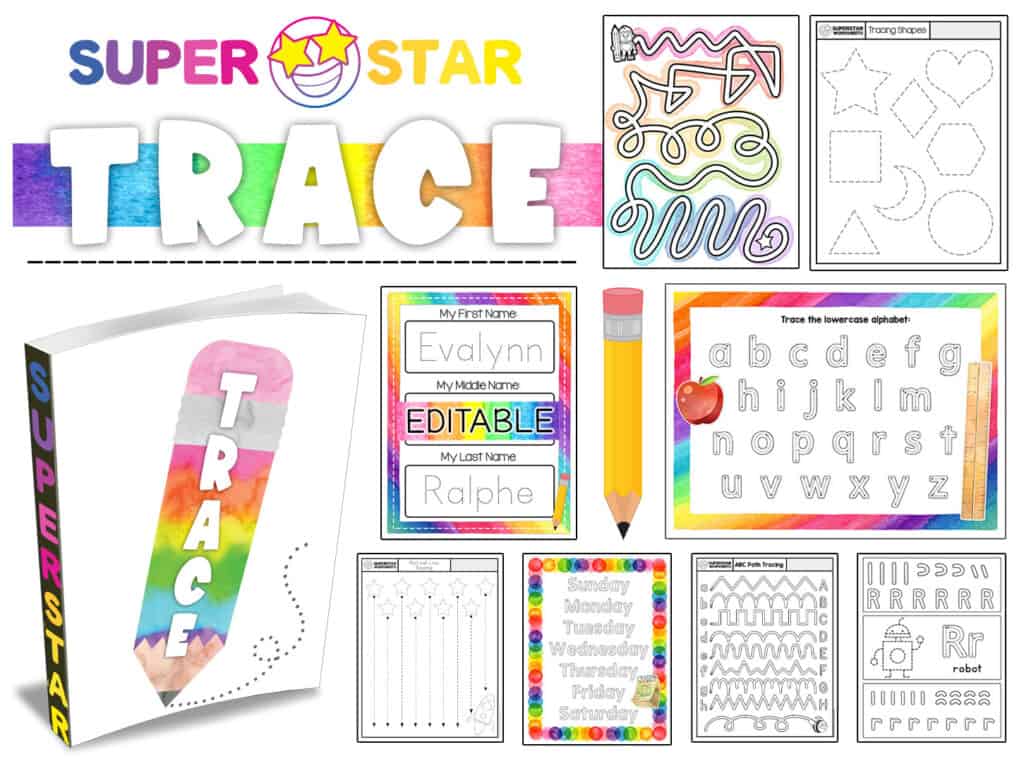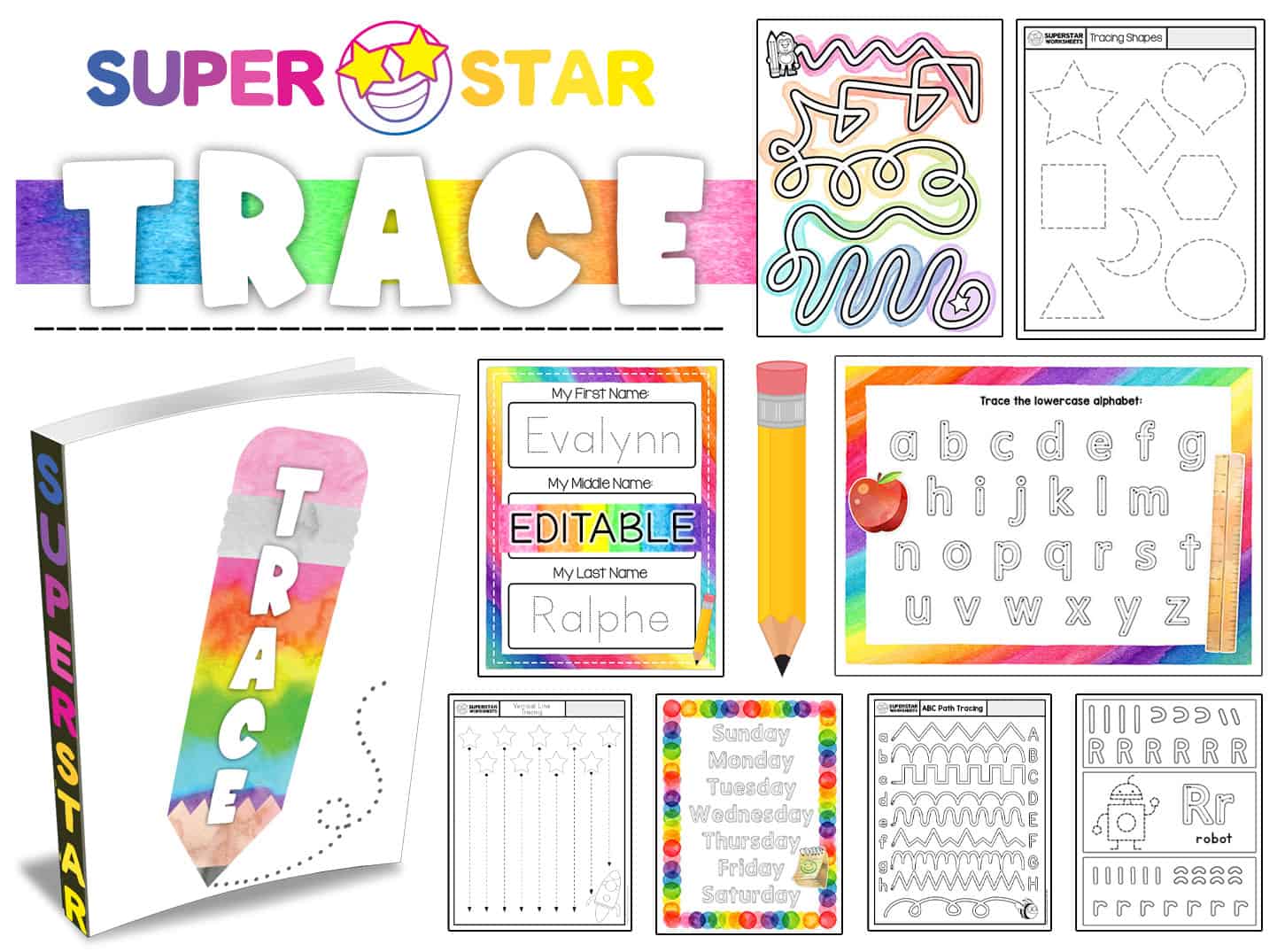 Is your tot or preschooler ready to build key fine motor skills while having fun? Our Trace Activity Bundle is filled with over 300+ pages of tracing activities that will engage and delight your little ones.  Starting with our EDITABLE Name Tracing Pack, you can customize colorful and unique teaching resources that will help your kiddos learn to write their first, middle, and last name.  Next, our Colorful Daily Tracing Binder will encourage your student to work on tracing while learning the other key skills such as the alphabet, numbers, days of the week, months of the year, shapes, color words, seasons, weather, sight words, and more!  Read the full description below for details.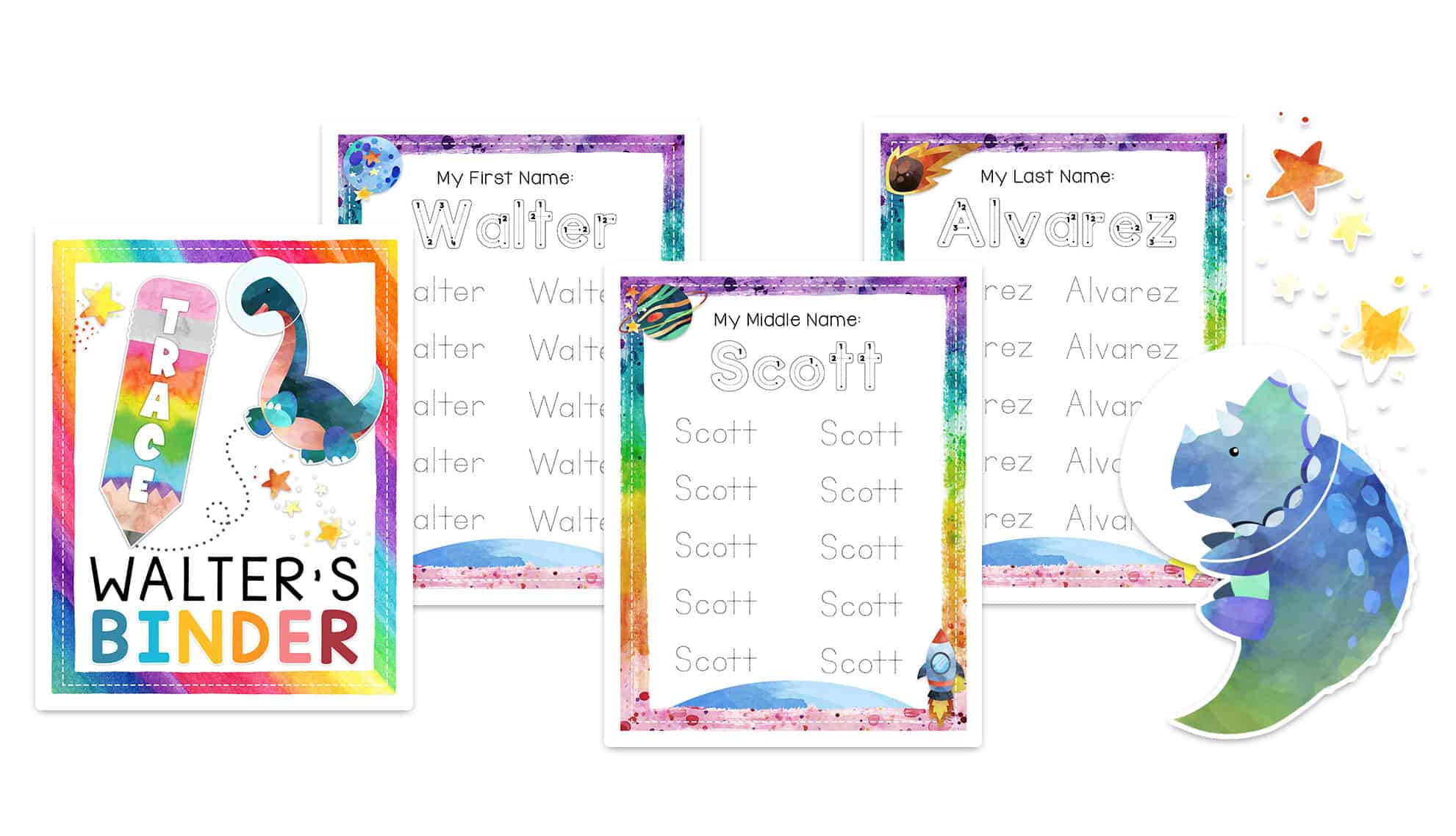 Editable Name Tracing:   
This pack includes thematic printables you can edit for your tracing binder.   There are three different themes available on the following page;  Bugs, Unicorns, or Space Dinos.  Choose which theme you'd like for your child, and type in their first name, middle name, last name, and full name altogether.   This set will auto-fill the information into the desired activity pages for you to print.
For each theme generated, you'll have the following activity pages.
Tracing Binder Cover Page
My Full Name Tracing Formation
My First Name Tracing Practice
My Middle Name Tracing Practice
My Last Name Tracing Practice
On My Own Name Writing Practice
How to Use:
Slide the cover page into the front of a binder and slide the remaining pages into page protectors at the start of the binder.  Students can use dry erase markers to practice writing their name over and over.  Once your student is ready, you can print the "On My Own" worksheet for them to write their full name without tracing.
With this colorful and engaging set of tracing pages, your students will be delighted with their NEW morning work activities! We've created a variety of daily skill sheets you can place inside page-protectors for your students to use again and again.  These interactive pages build key foundational knowledge and cover skills such as:
Alphabet
Numbers
Colors
Shapes
Weather
Days of the Week
Months of the Year
Four Seasons
Sight Words
and Daily Warm-up.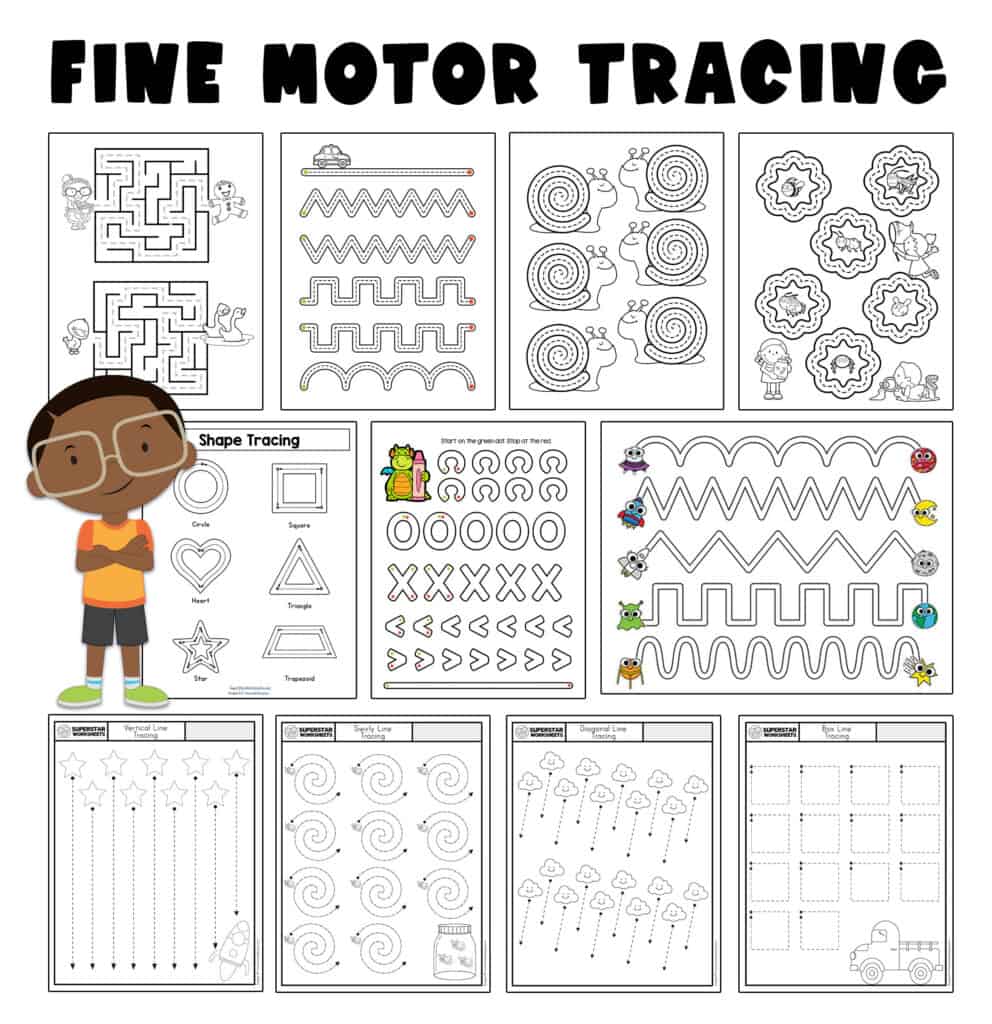 Fine Motor Skill Building:
Gone are the day of tracking down printable worksheets and fine motor tracing activities!  With our Tracing Bundle Activity Pack you'll have hundreds of tracing printables at your fingertips with simple, progressive skill building so your students can build key fine motor skills.
Tracing Lines Pack
Tracing Paths Pack
Tracing Shapes Pack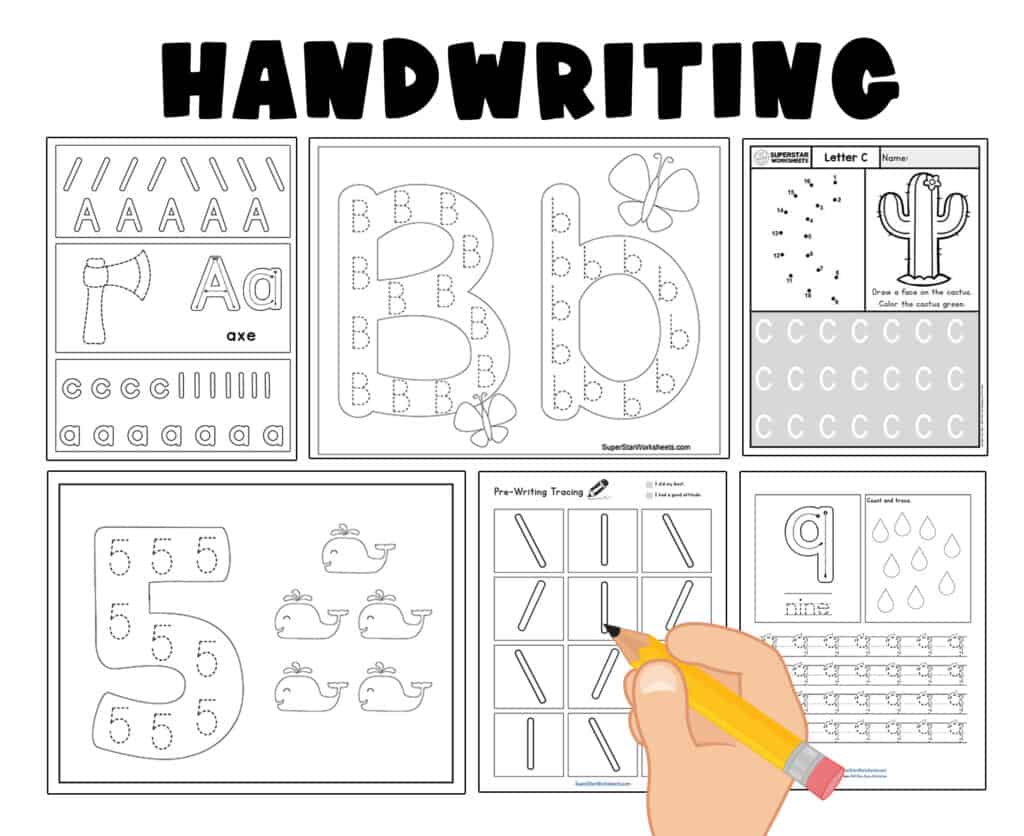 Handwriting Tracing Activities:
Once students have the correct pencil grip, we recommend introducing our pre-handwriting and handwriting tracing pages.  These are designed to allow your student to practice the small strokes necessary for letter formation.  Students work on vertical, horizontal, diagonal lines and dashes.
Pre-Handwriting
Alphabet Tracing
Alphabet Pictures & Formation
Number Tracing Easy
Number Tracing Hard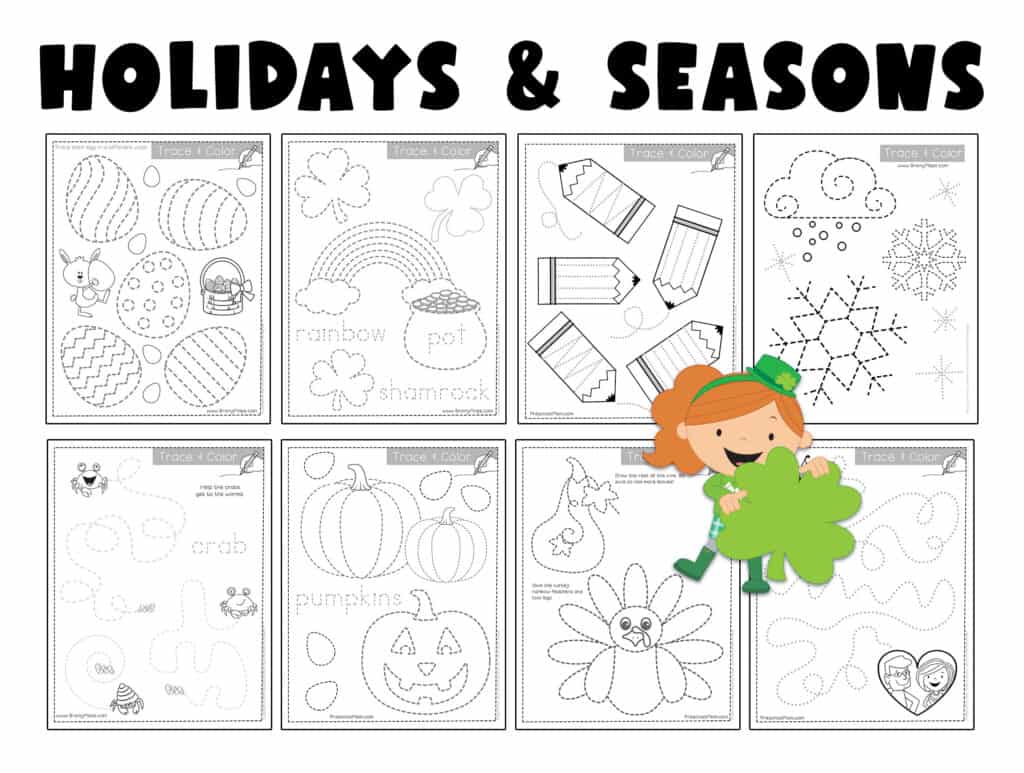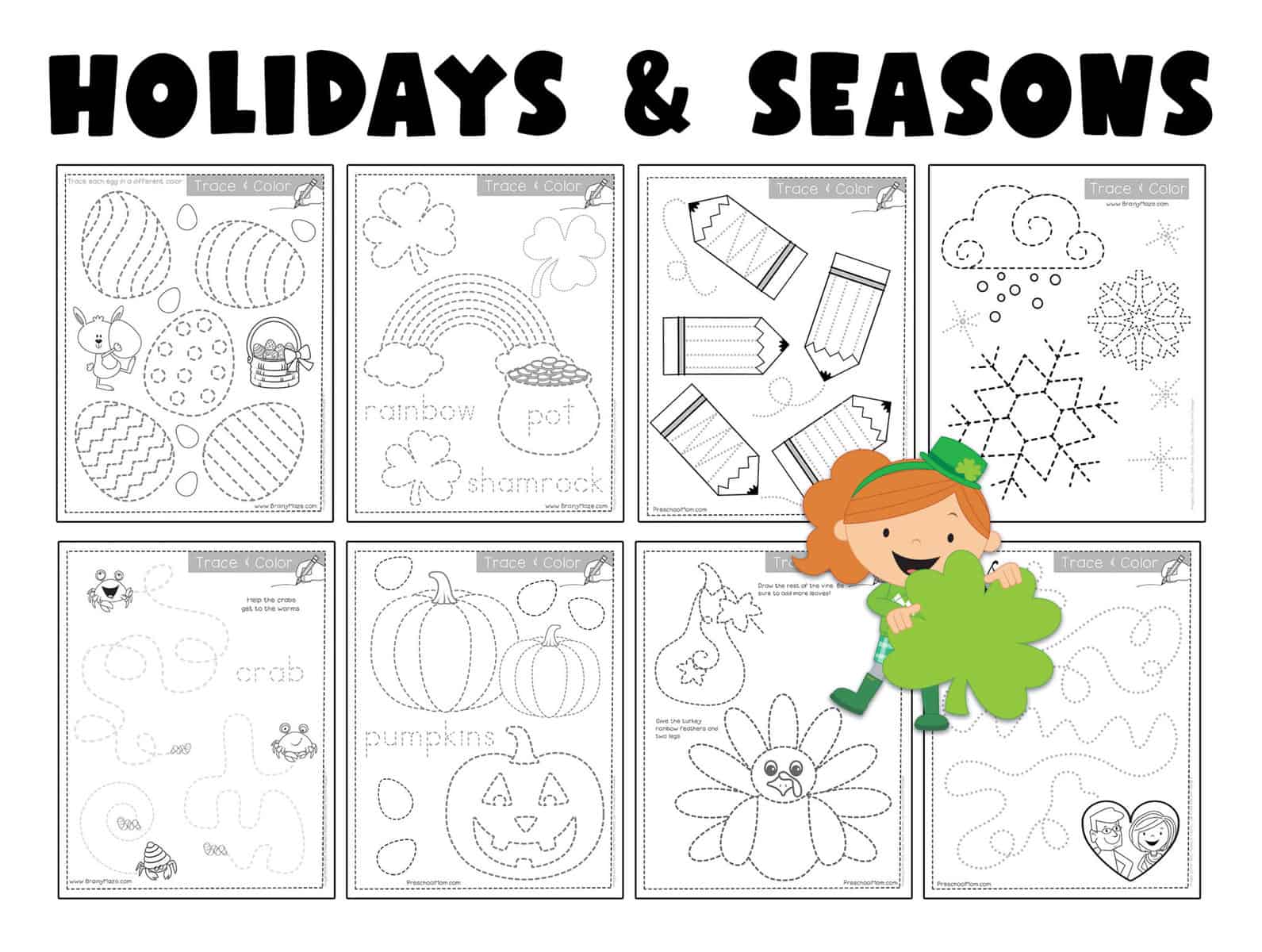 Holidays & Seasons
Add a little thematic FLAIR to your morning warm-up exercises with this pack of tracing worksheets for holidays and seasons.  This set includes 40 pages for students to trace and color and covers the following themes:
September: Apples, Back to School
October: Pumpkins, Spiders, Halloween
November: Fall Leaves, Thanksgiving
December: Christmas, Winter
January: Penguins, Ice Skating
February: Hot Cocoa, Valentine's Day
March: Spring, St. Patrick's Day
April: Easter, Spring Weather
May: Mother's Day, Memorial Day
June: Father's Day, Summer/Beach