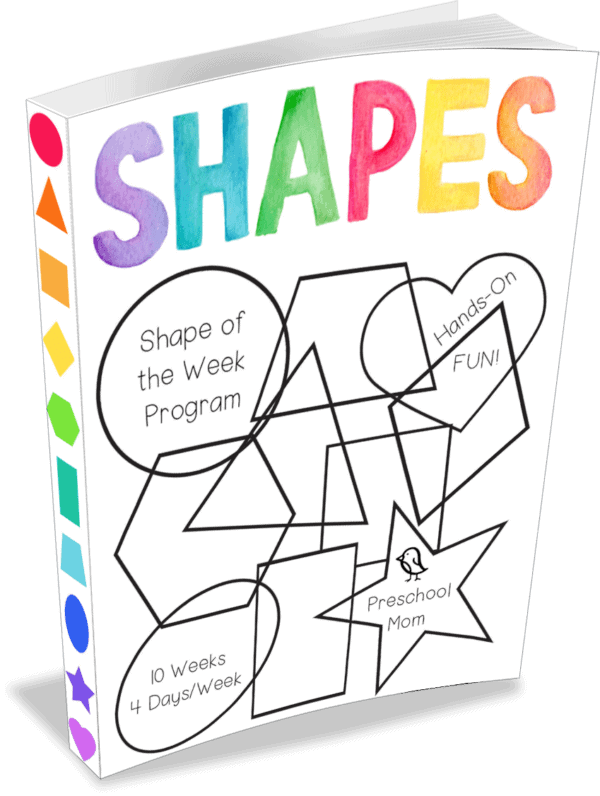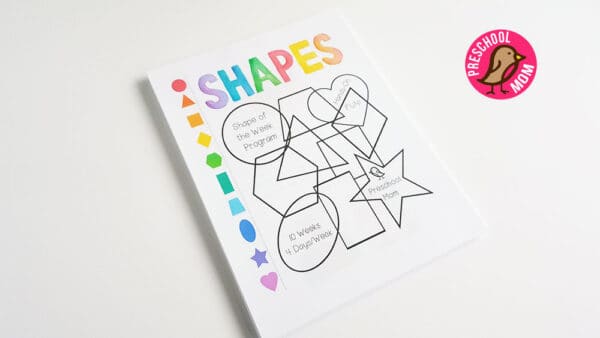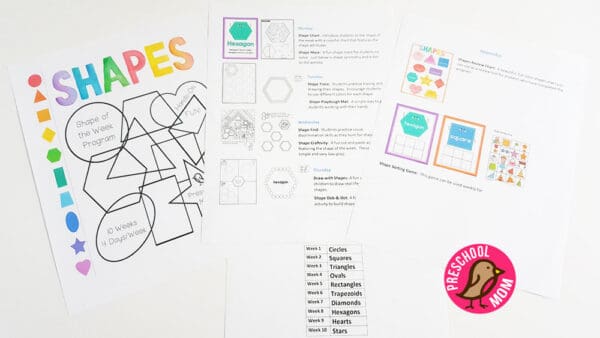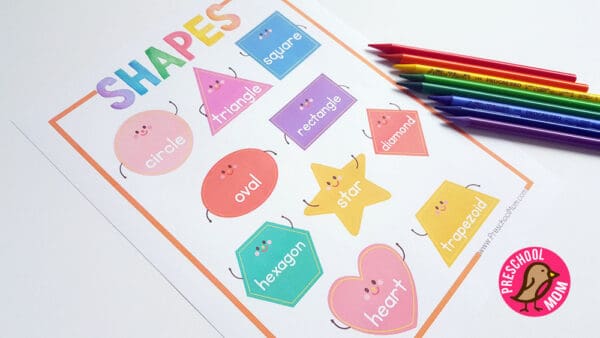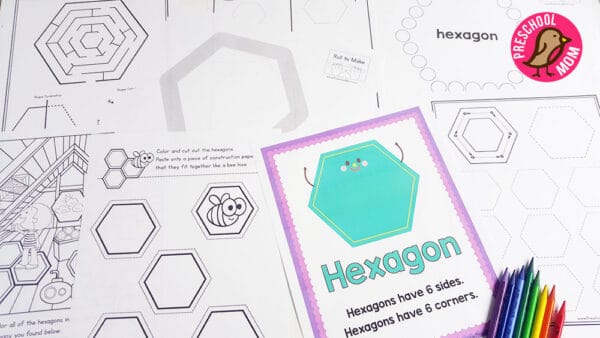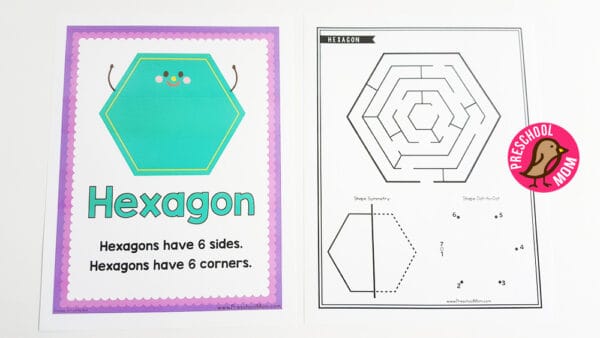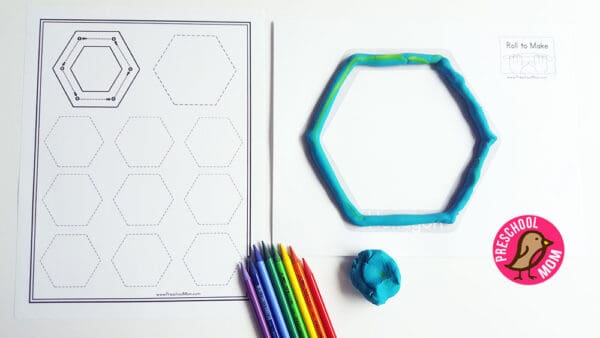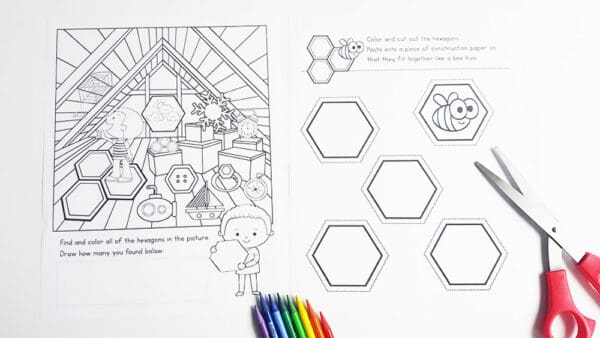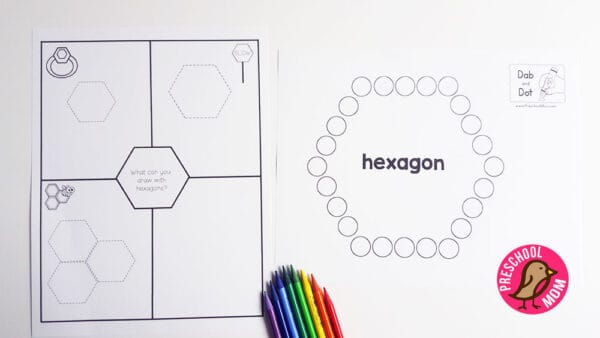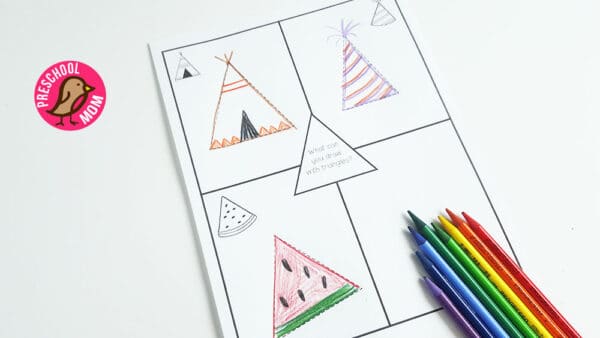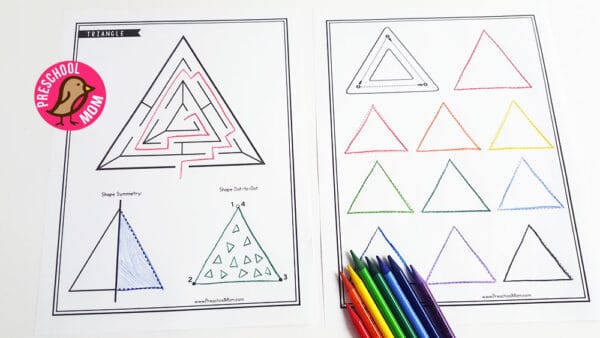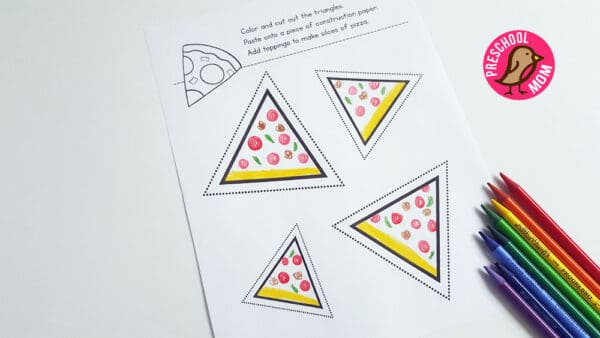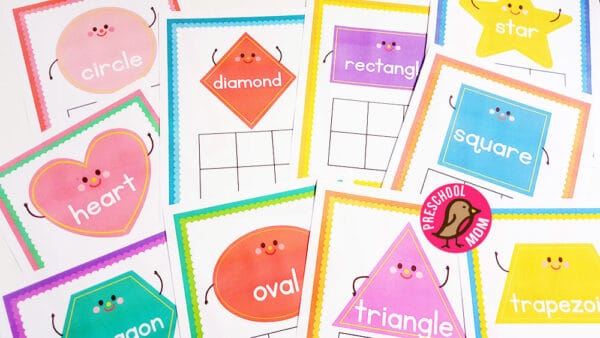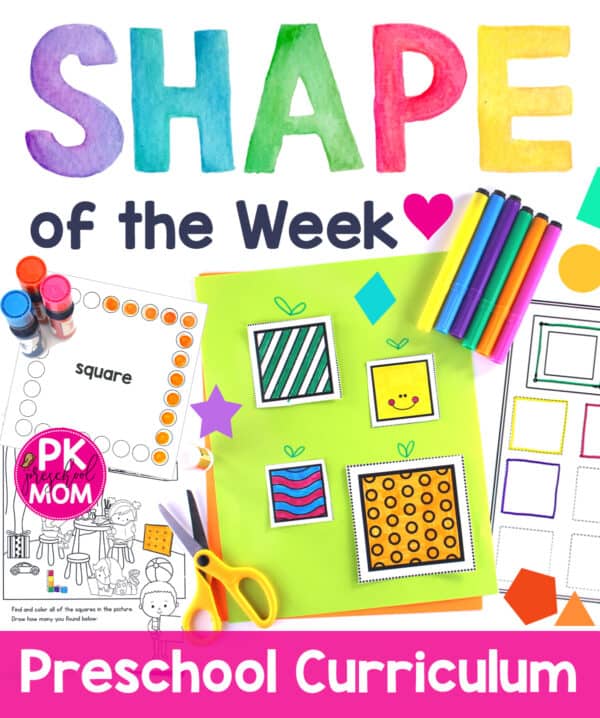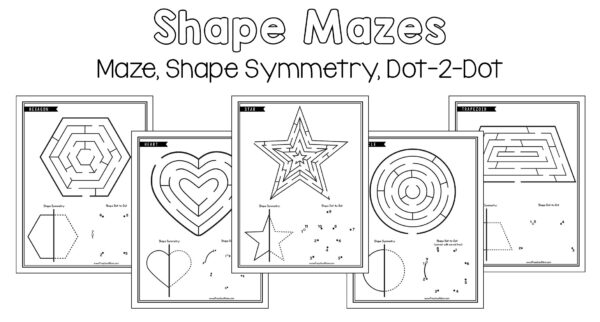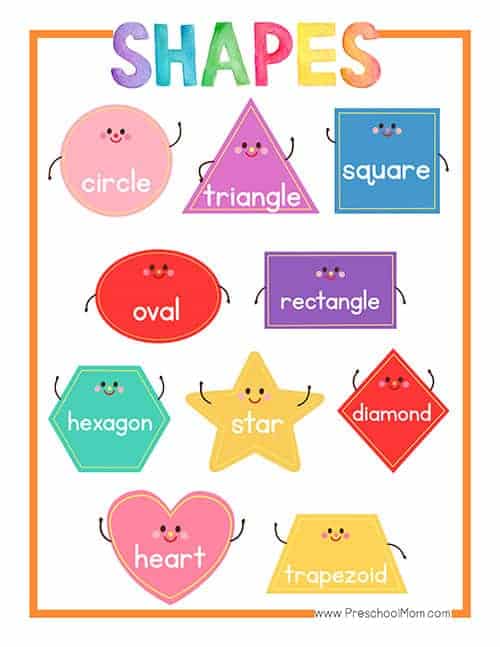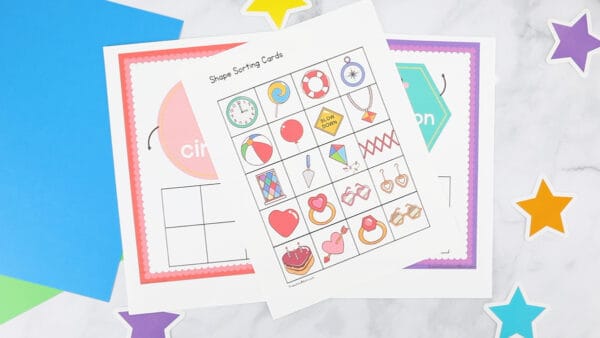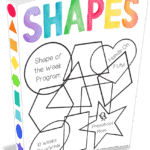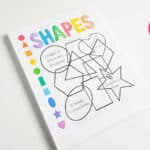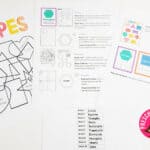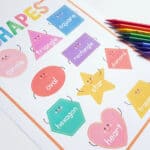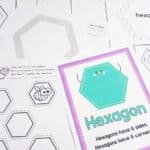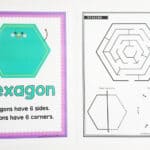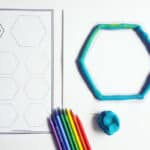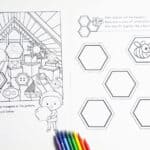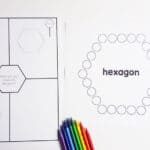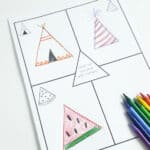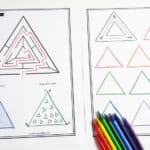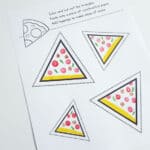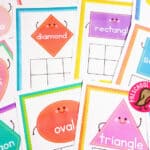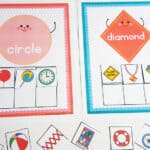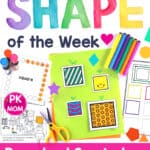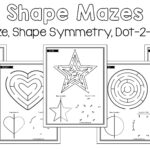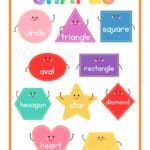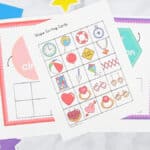 Shape of the Week Program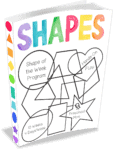 Shape of the Week Program
$10.00 – $20.00
$10.00 – $20.00
Sample         Format: PDF        Grade: Pre-K        Pages: 100     BUNDLE & SAVE
Shape-of-the-Week curriculum is an interactive and low-prep preschool math program.  Covering 10 unique shapes, our print-and-go curriculum is designed to keep your preschoolers engaged with interactive, hands-on activities. Students learn shape names, shape recognition, shape attributes and so much more!  Our helpful preschool math curriculum includes circles, squares, triangles, ovals, rectangles, trapezoids, diamonds, hexagons, hearts, and stars.  This 10-week curriculum is scheduled over a 4-day week and coordinates seamlessly with our Letter of the Week Notebook and our Number of the Week Preschool Curriculum. 
⭐Budget-Friendly Pricing
⭐Simple, Low-Prep Format
⭐Interactive & Hands-On
⭐Friction-Free Homeschooling
⭐Meets or Exceeds Standards
⭐Multiple Students & Abilities
⭐Simple Format Outlines
⭐No Expensive Teacher Guides
⭐Encourages Independence
Description
Additional information
Reviews (3)
Description
Shape of the Week Preschool Math Curriculum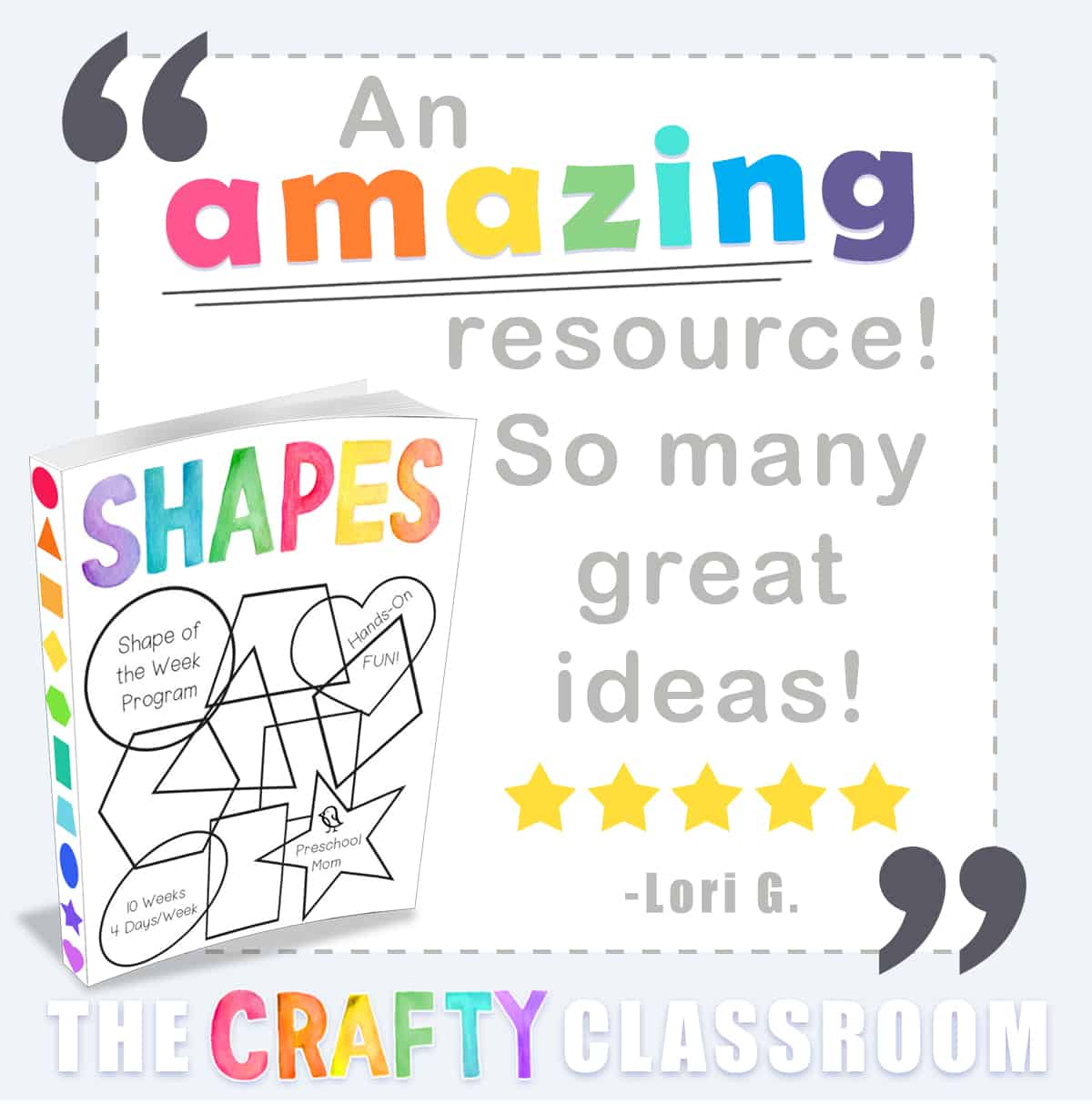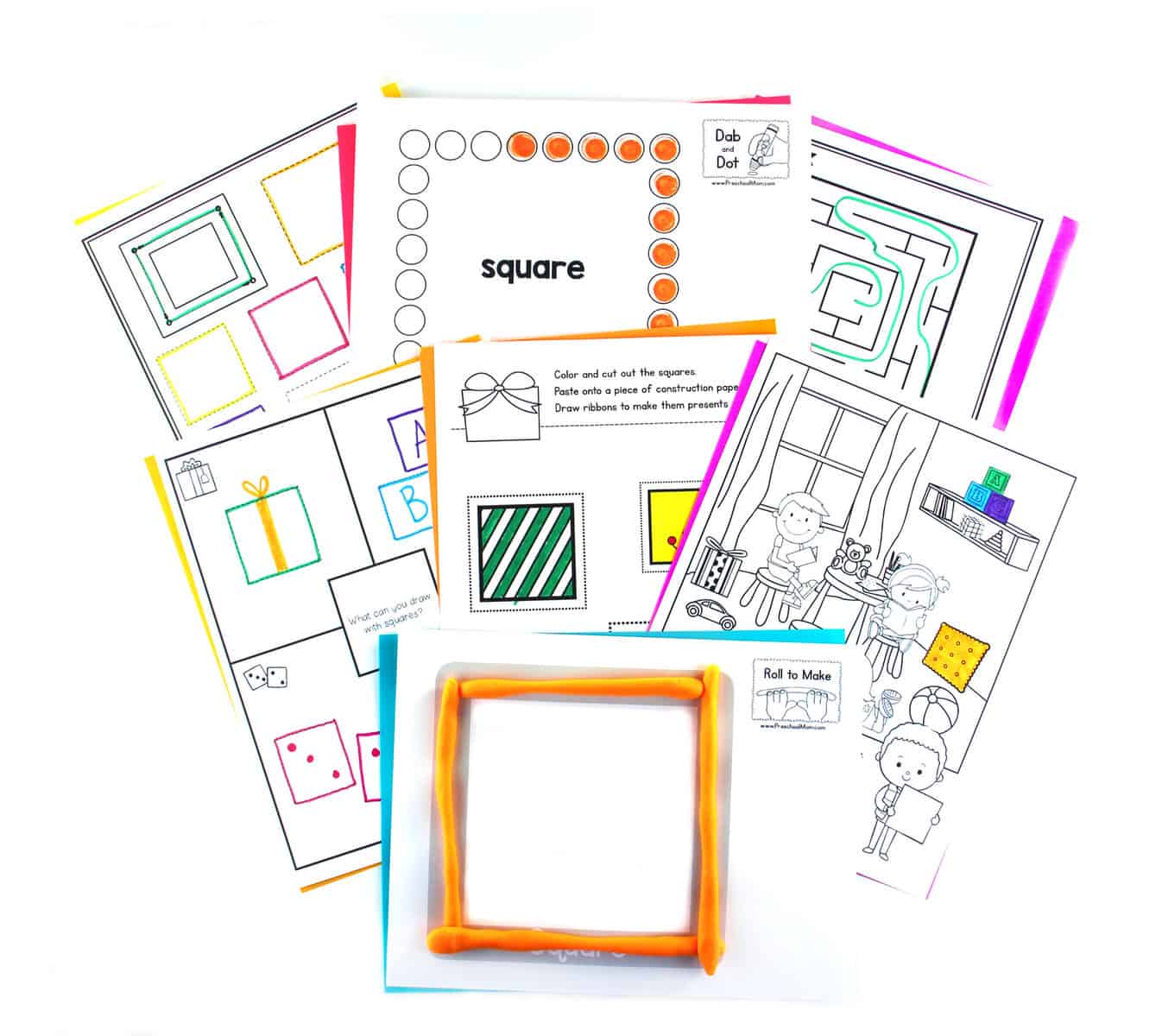 Hands-On & Engaging Curriculum!
Product Overview:
The Shape-of-the-Week curriculum is a print-and-go, interactive and low-prep preschool math program, covering 10 basic shapes with engaging, hands-on activities and colorful worksheets. These basic shapes include circles, squares, triangles, ovals, rectangles, trapezoids, diamonds, hexagons, hearts, and stars. The 10-week curriculum is scheduled over a 4-day week using the following shapes lesson plan.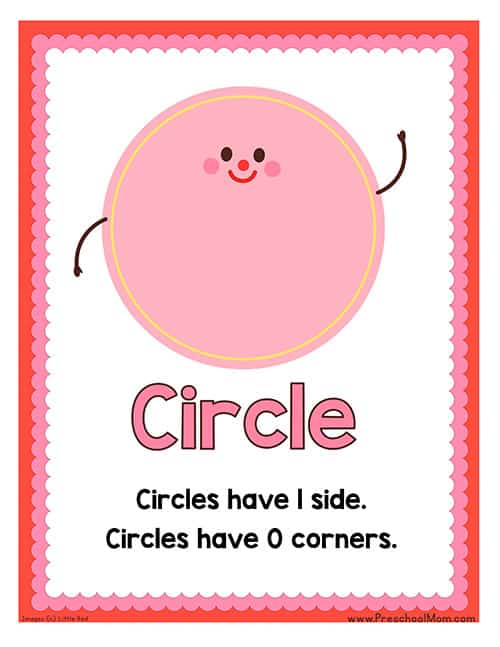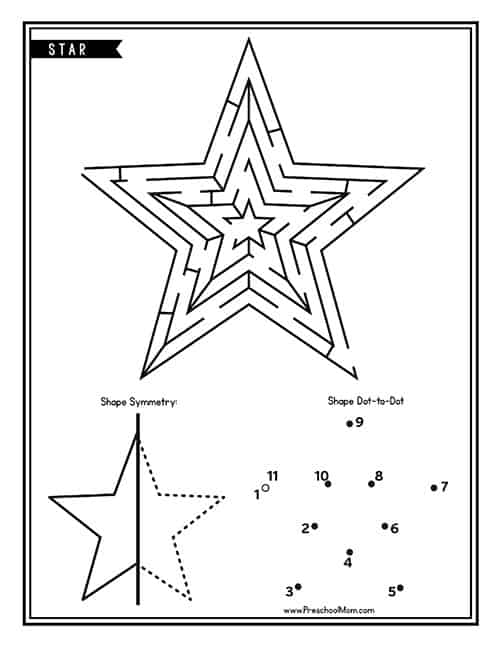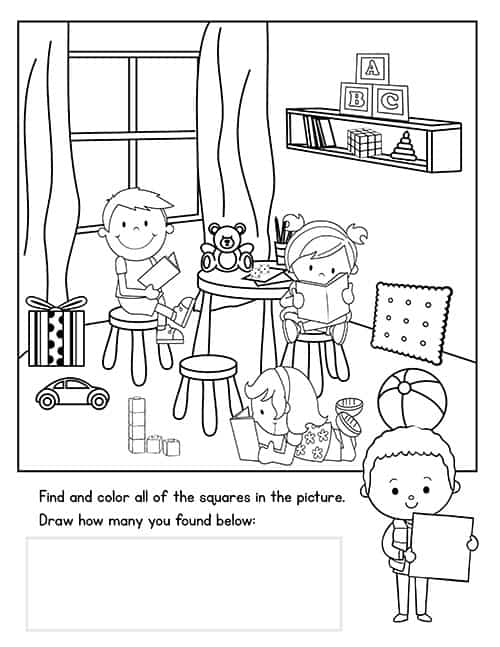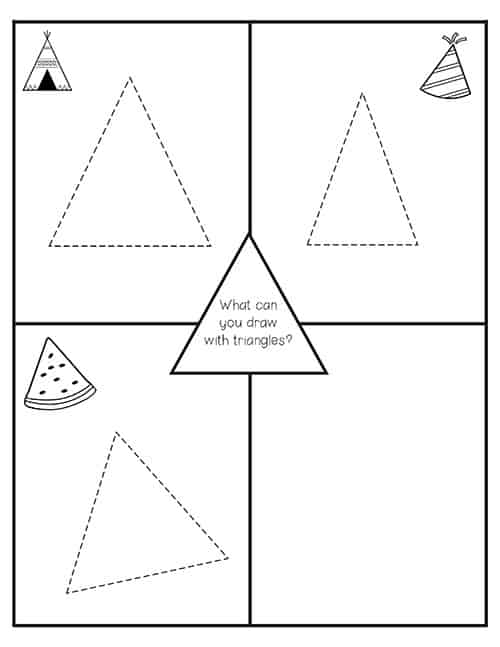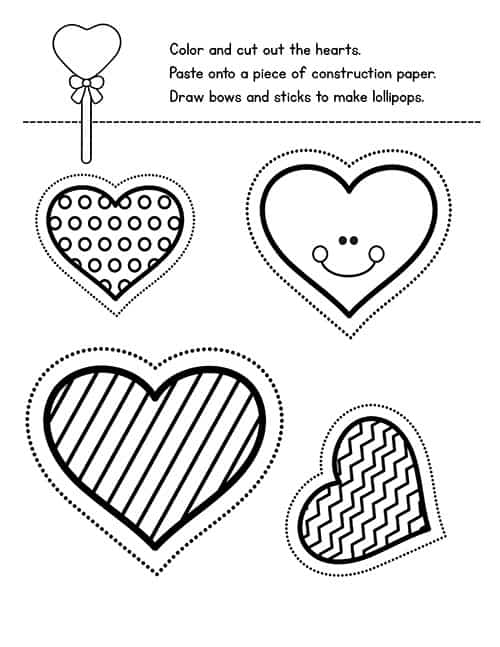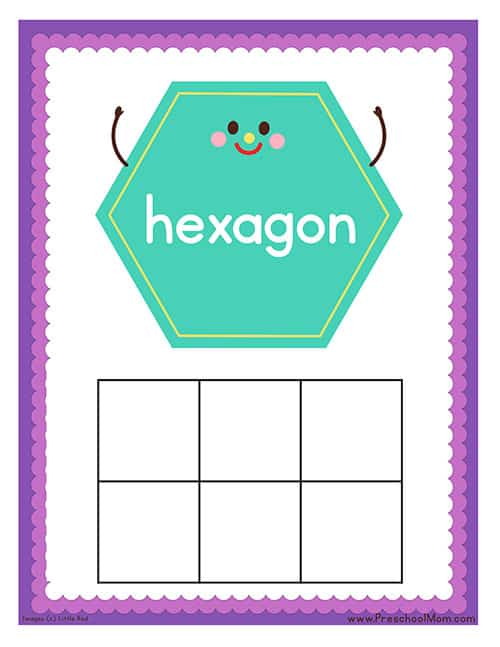 Covers Key Standards & Skills
What's Included: 
10 Preschool Shapes

Easy to Use Weekly Format

Colorful Shape Charts

Challenging Shape Mazes

Shapes Tracing Worksheets

Hands-On Shape Playdough Mats

Hide and Seek Shapes Activity

Cut and Paste Shapes Activity

Shape Dab and Dot Worksheets

Shapes Sorting Mat Game
How to Use:
Teaching shapes is simple with our engaging hands-on activity pages and our specially designed low-prep setup. This open and go program prints in the necessary order. Simply print the program and place it inside a three-ring binder and you're set! For each of the 10 shapes, you'll have a week's worth of low-prep, hands-on learning resources. Here is a quick weekly overview: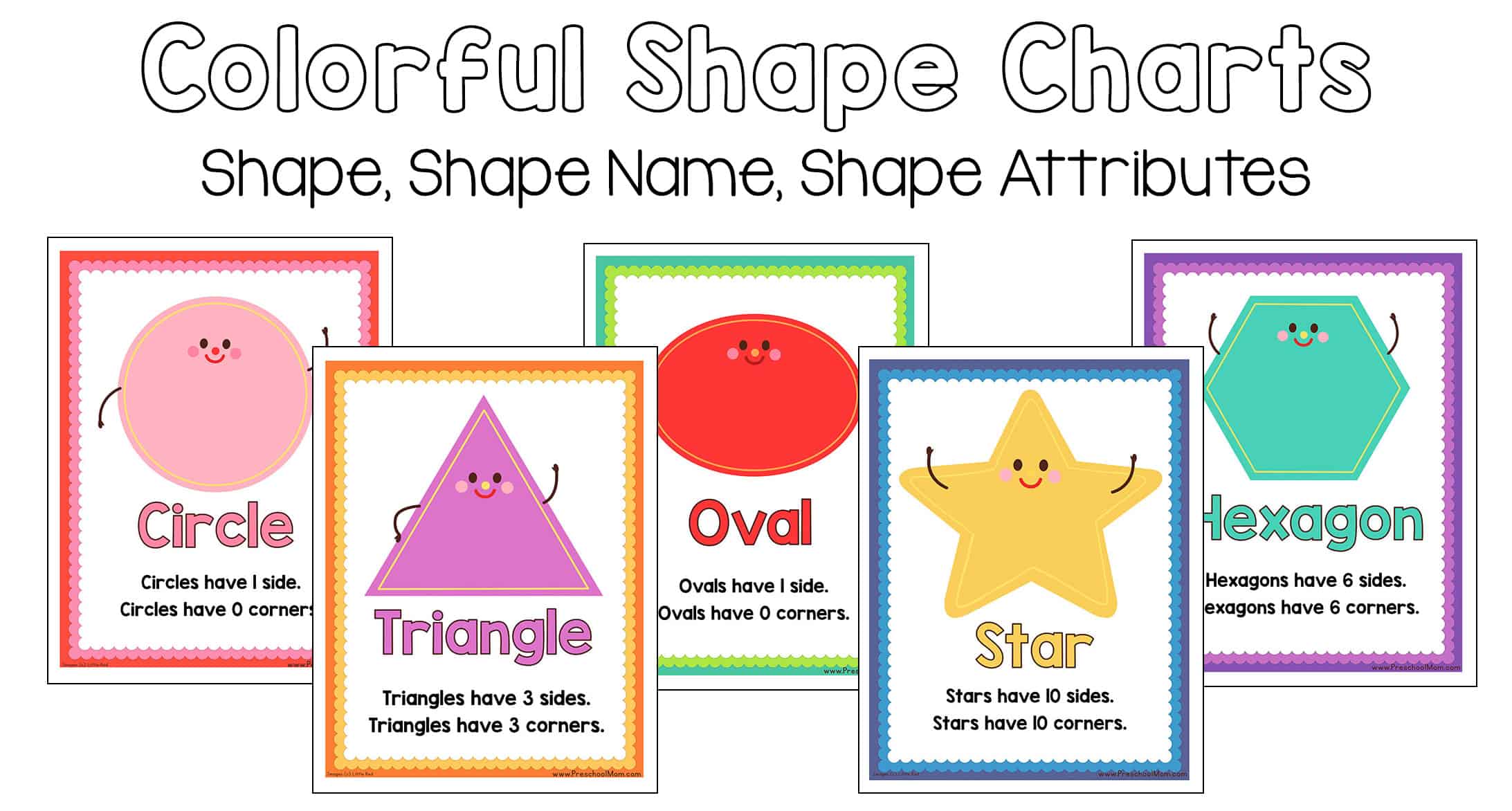 Colorful Shape Charts
Introduce students to the shape of the week with a colorful visual chart featuring shape attributes. For best results, laminate shape charts and display them prominently in the classroom or homeschool setting.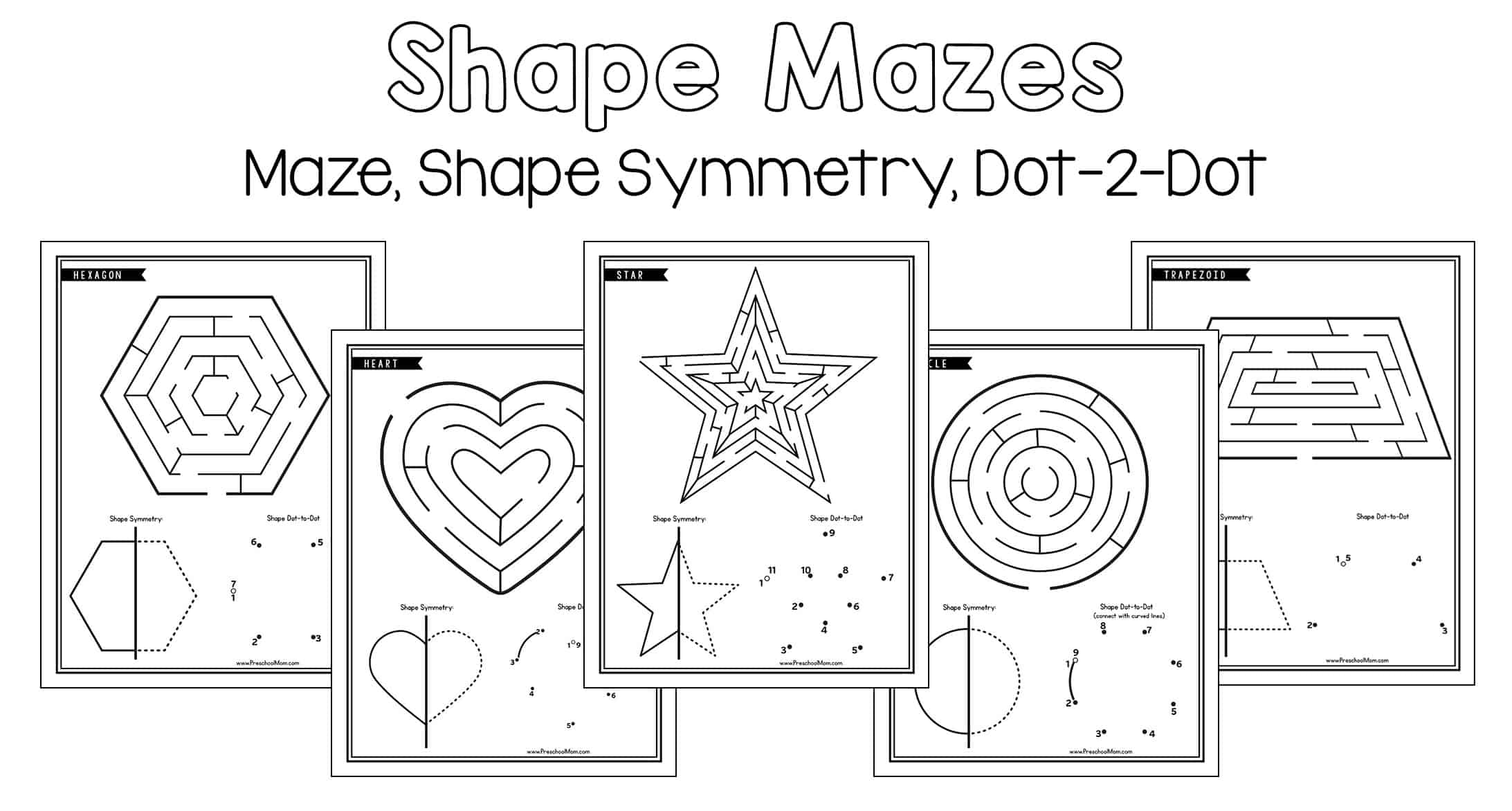 Challenging Shape Maze  
A fun shape maze for students to build small motor control and problem-solving skills. Students learn about the shape's symmetry and complete a dot-to-dot activity.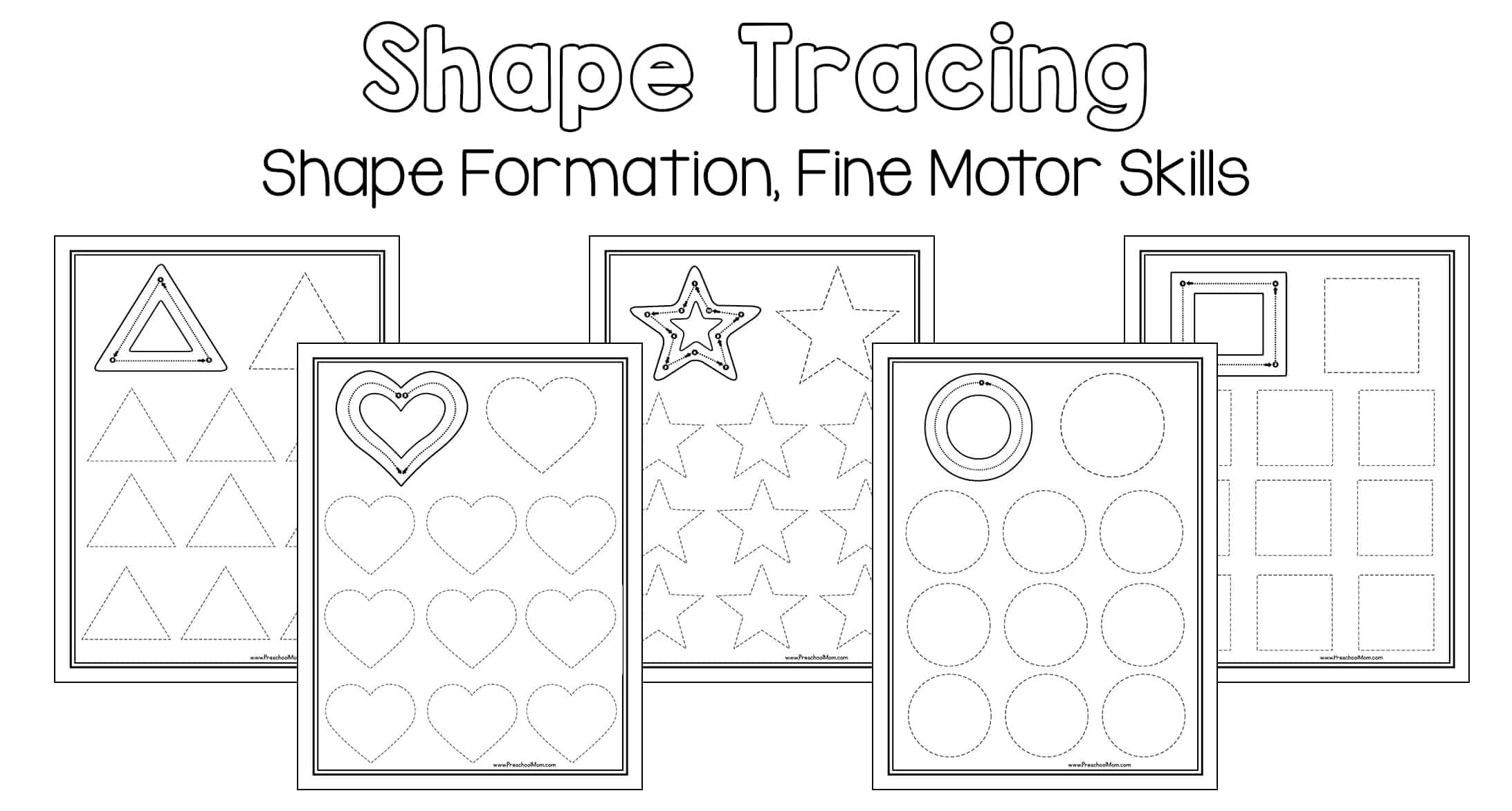 Interactive Shape Tracing Worksheets
Students practice and build fine motor skills with tracing and drawing their shapes.  Encourage students to use a variety of colors for each shape and focus on staying on the lines.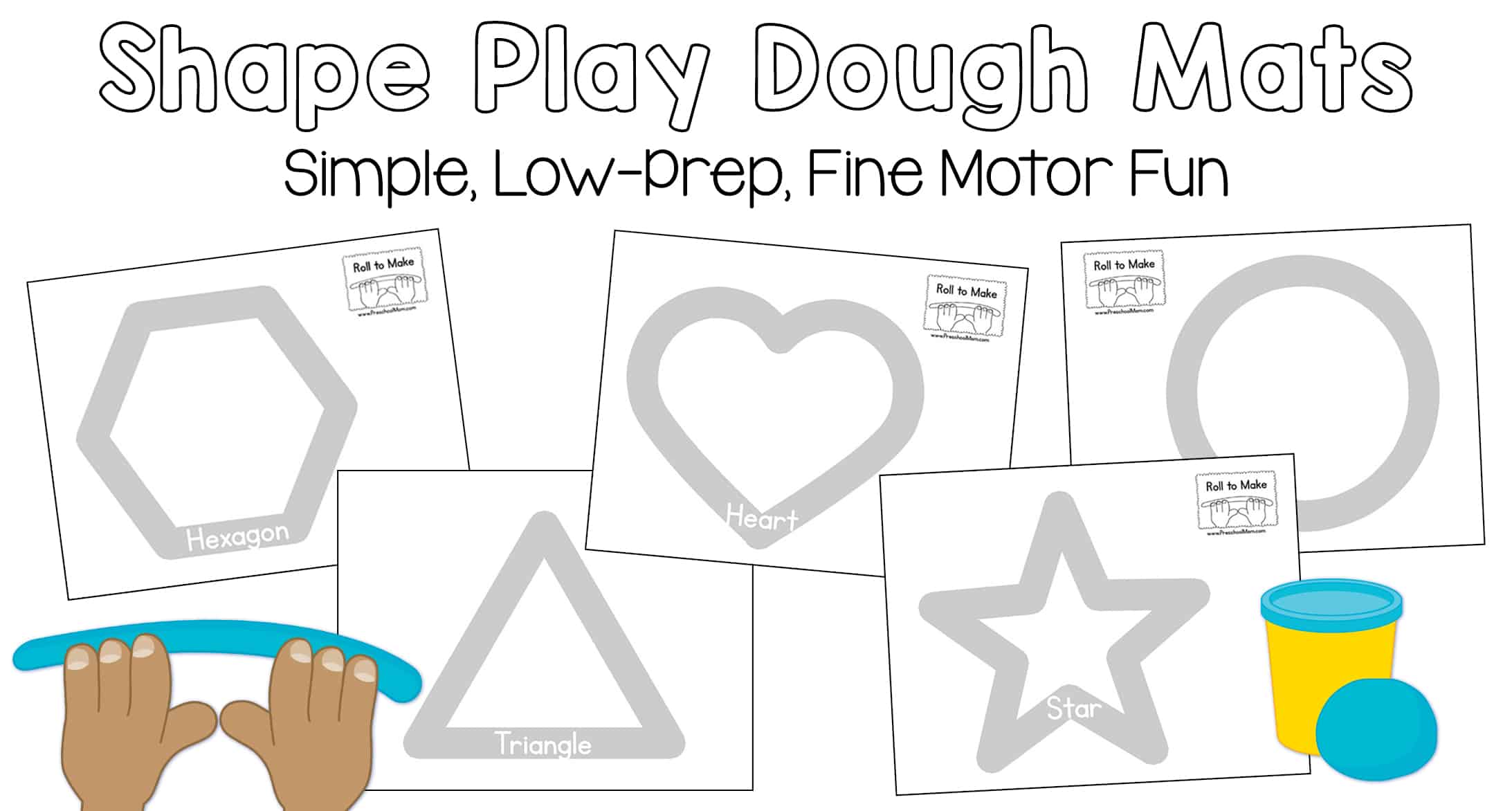 Shape Playdough Activity Mats
Practicing fine motor skills, building shapes with playdough is a simple method for more hands-on activities. Students simply roll out the playdough and form it into an adorable shape.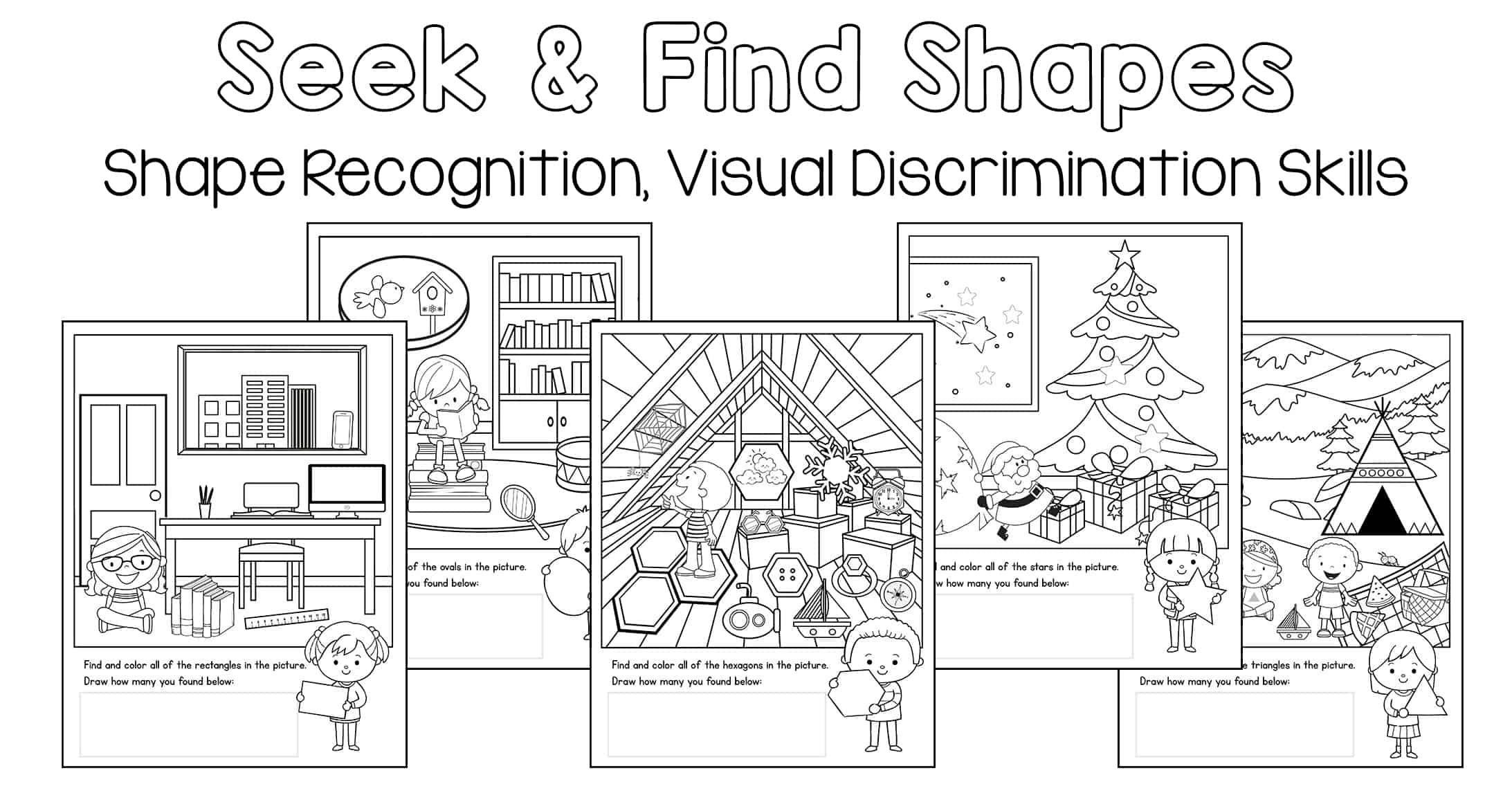 Engaging Shape Seek & Find Activities
Students practice visual discrimination skills as they hunt for shapes. Each picture features engaging graphics for children to seek and find their shapes hidden throughout the scene.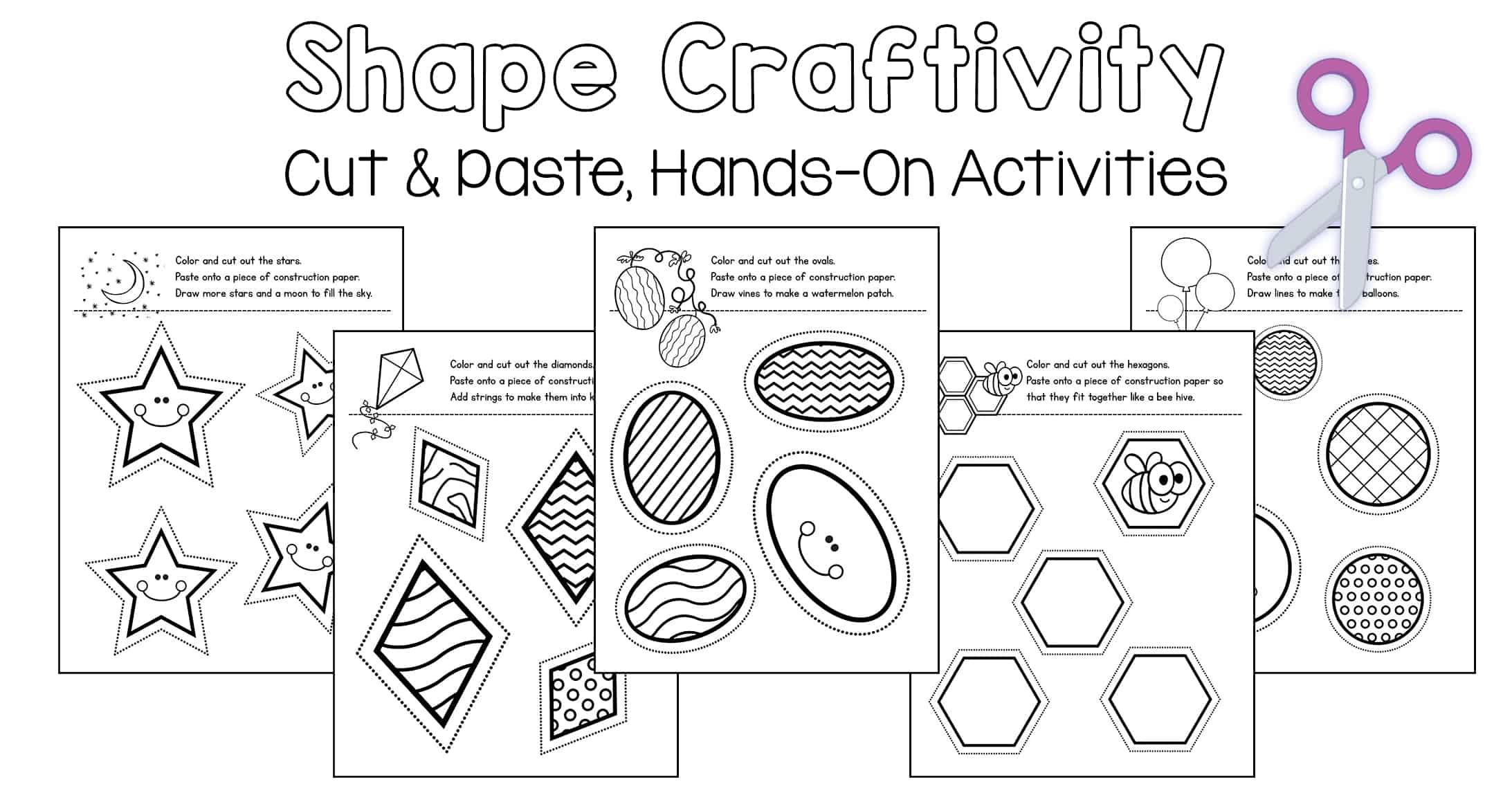 Creative Shape Craftivity
This super fun cut and paste activity is easy and very low-prep with hands-on materials. Students continue to work on small muscle movements with scissors developing exciting scenes!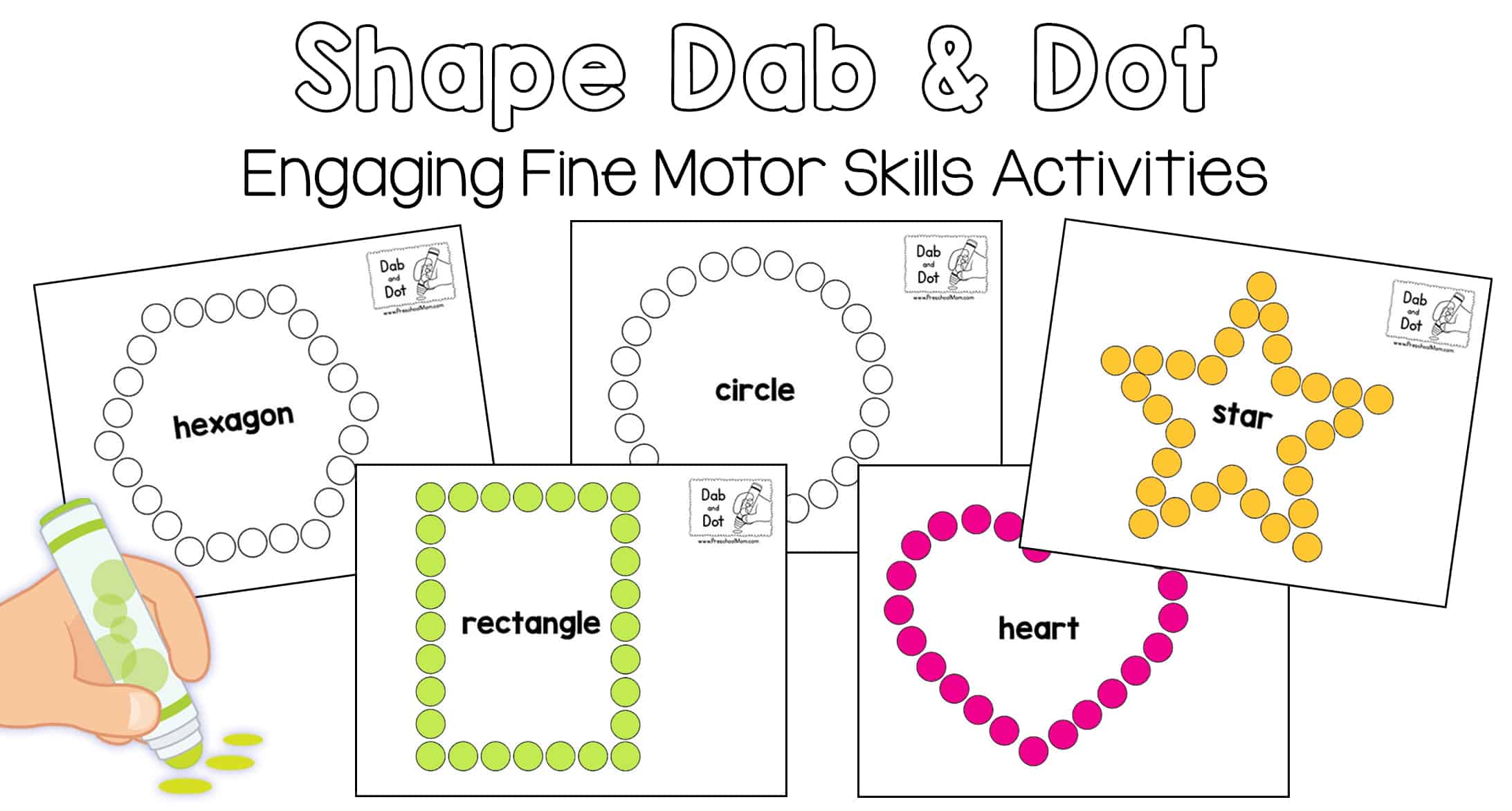 Fun-Filled Shape Dab & Dot
A fun hands-on activity to fill in shapes by using preschool tools found in your classroom and homeschool like bingo daubers, stickers, small stamps, coins, or any other tactile manipulatives.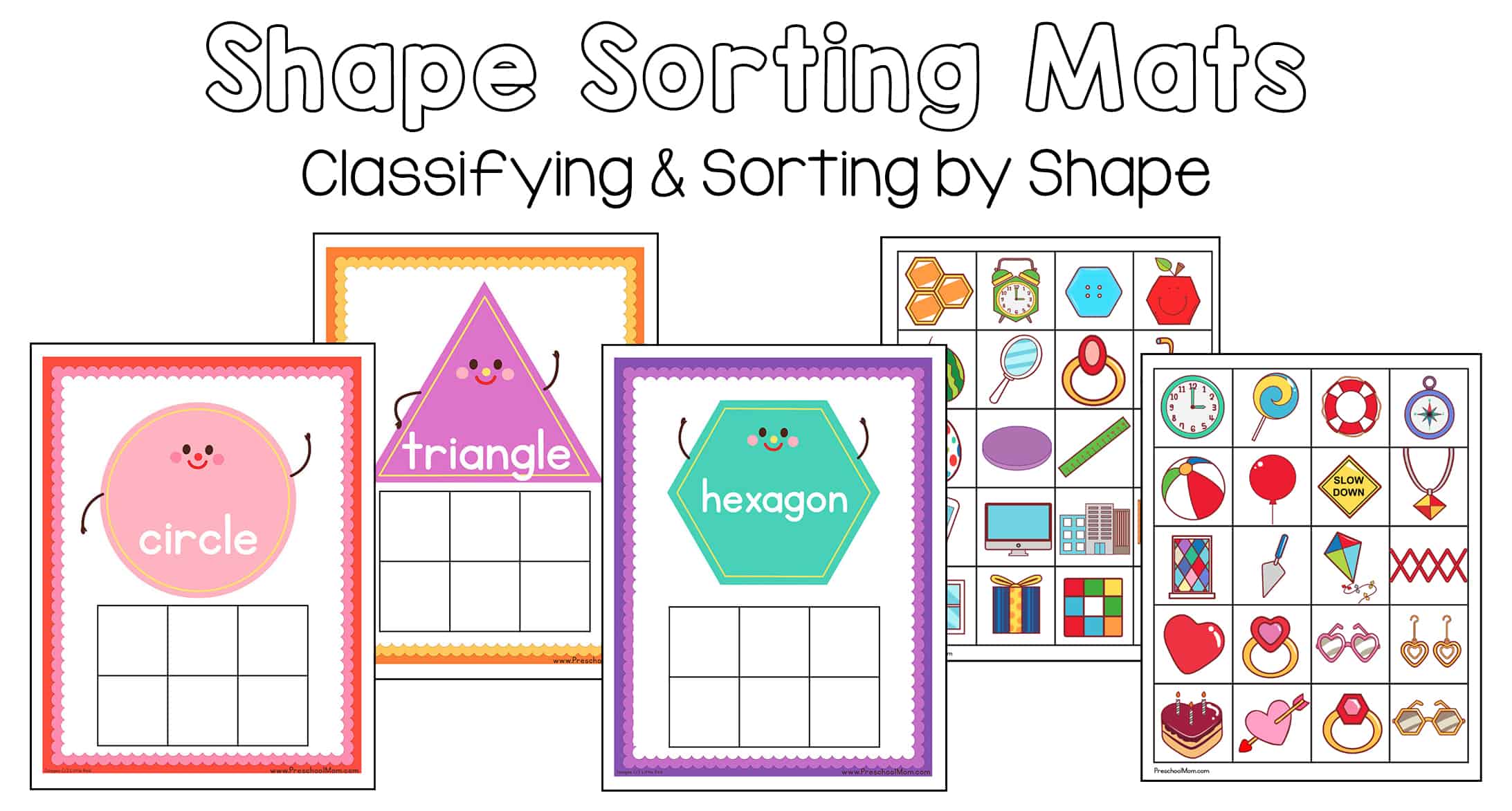 Stimulating Shape Sort Game
Played single or multi-player, children simply choose an image and identify which shape is featured, then place it onto the correct sorting mat. The First player to fill up their shape board wins!
4 Top-Selling Preschool Products!
Additional information
| | |
| --- | --- |
| Product License | Homeschool, Classroom |