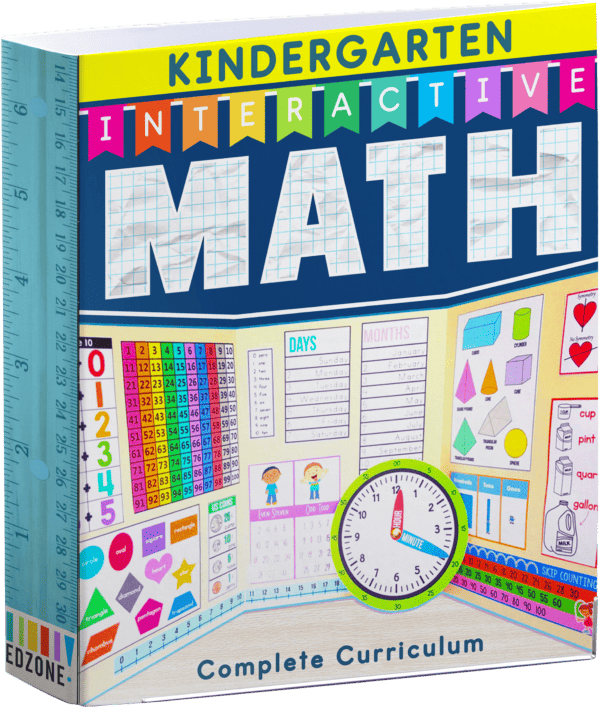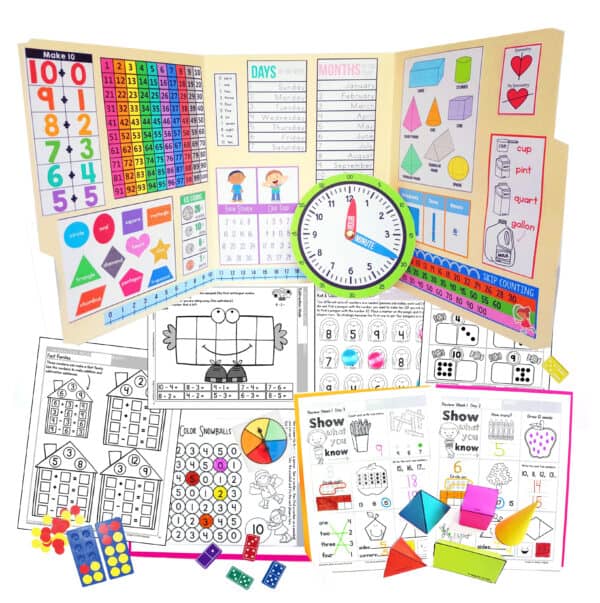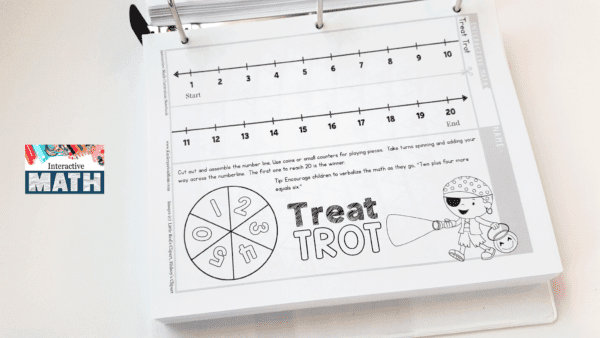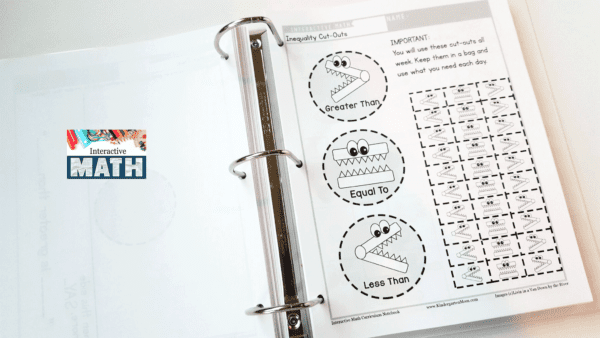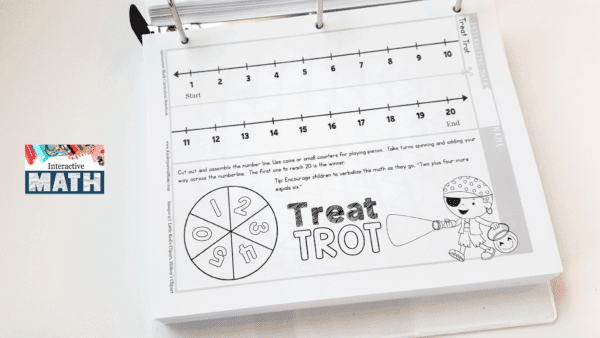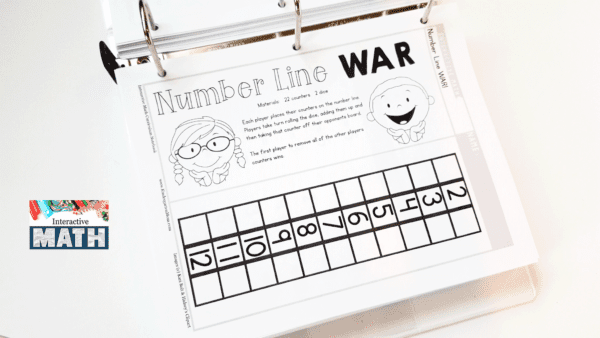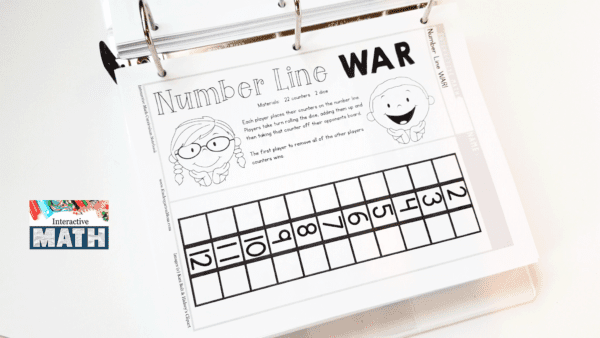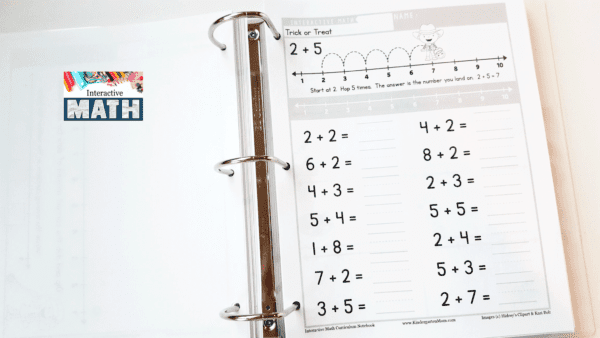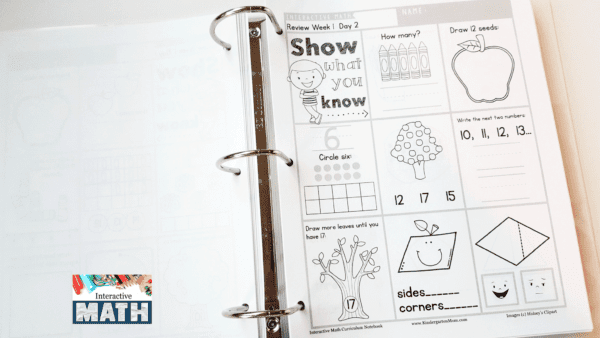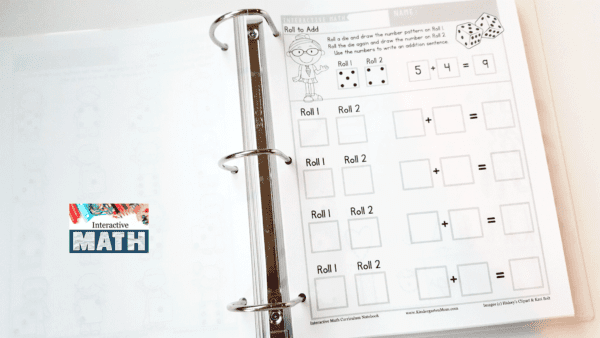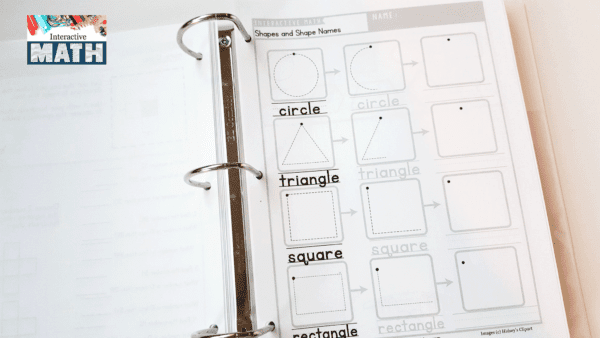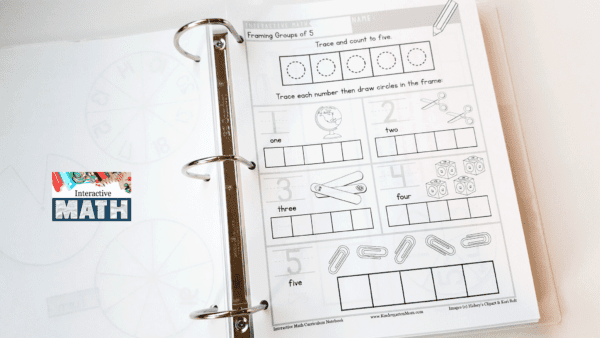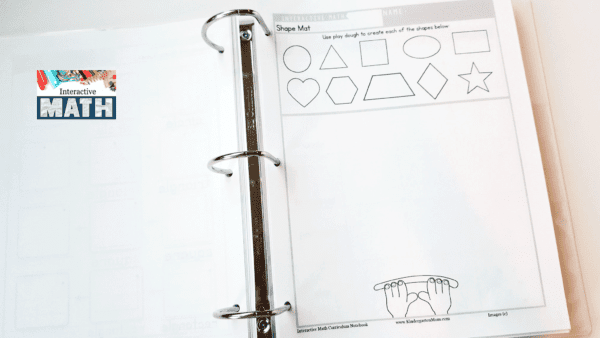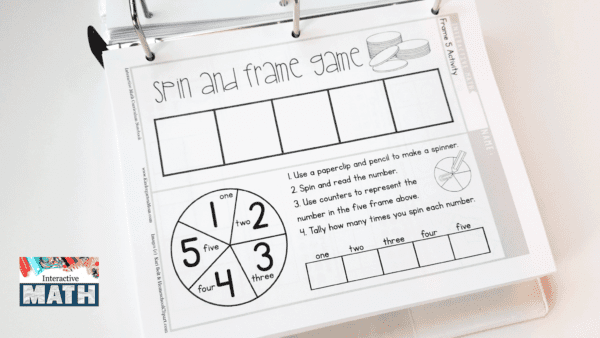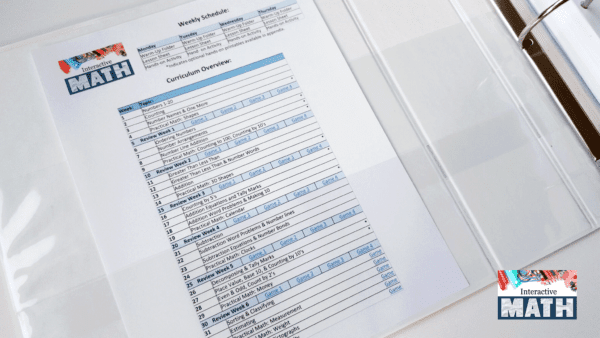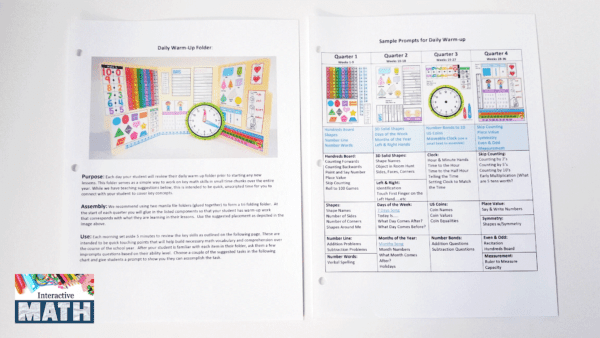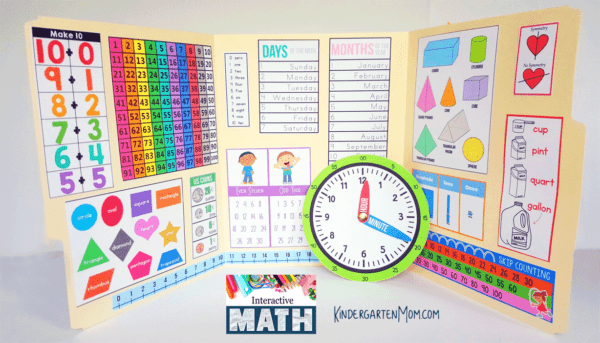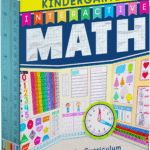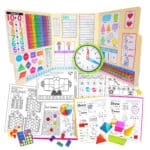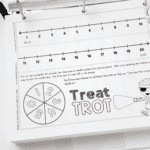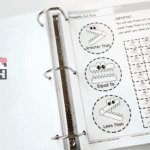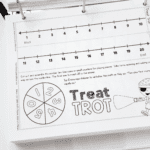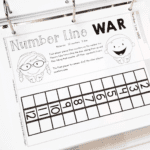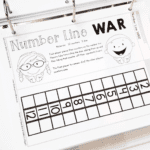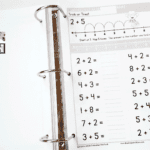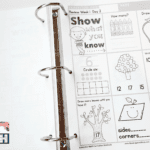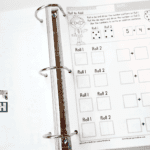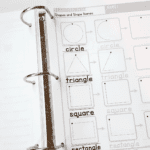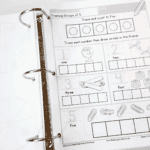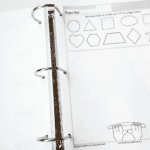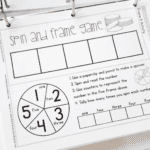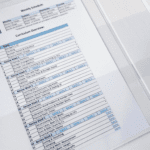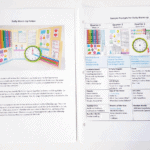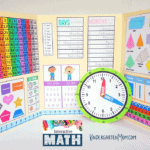 Interactive Math: Kindergarten
Sample     Format: PDF     Grade: K     Pages:  324    Bundle and Save!
Don't miss this low-prep, interactive, and hands-on, comprehensive math curriculum for Kindergarten! Interactive Math: Kindergarten provides a full year of hands-on and fun math activities and covers 4 days a week over 36 weeks.  If you are looking for a program that excites your student(s), this program is designed to engage children while keeping the format easy and low-prep.
Each day your child will learn a lesson and enjoy an interactive game or activity to solidify the lesson. Your child will learn to love math! Our math curriculum coordinates perfectly with our R.E.A.D. Curriculum Notebook.
Please note this is a downloadable product only, nothing physical will be mailed. Binder and elements in photos are for illustrative purposes only.
⭐Budget-Friendly Pricing
⭐Simple, Low-Prep Format
⭐Interactive & Hands-On
⭐Friction-Free Homeschooling
⭐Meets or Exceeds Standards
⭐Multiple Students & Abilities
⭐Simple Format Outlines
⭐No Expensive Teacher Guides
⭐Encourages Independence
Description
Additional information
Reviews (13)
Description
Kindergarten Math Curriculum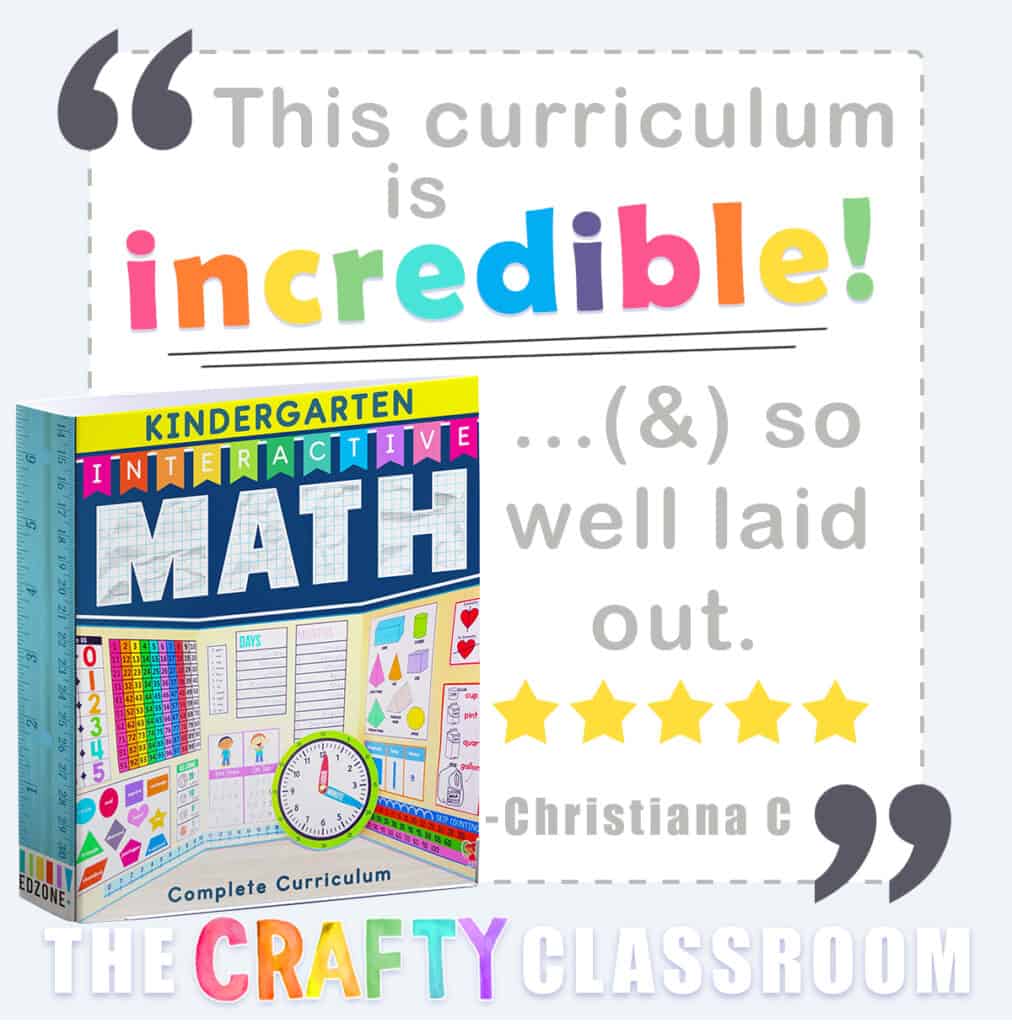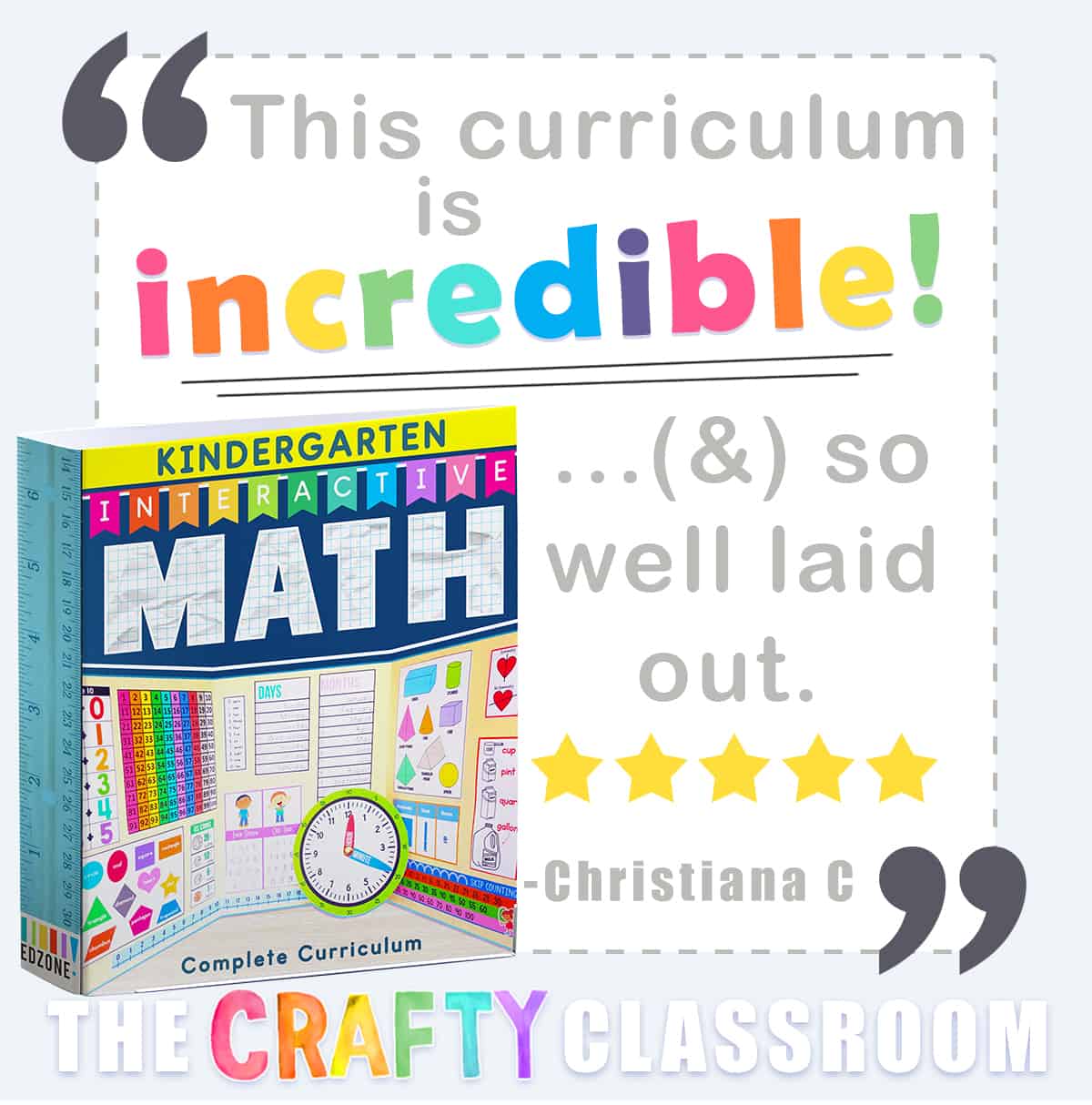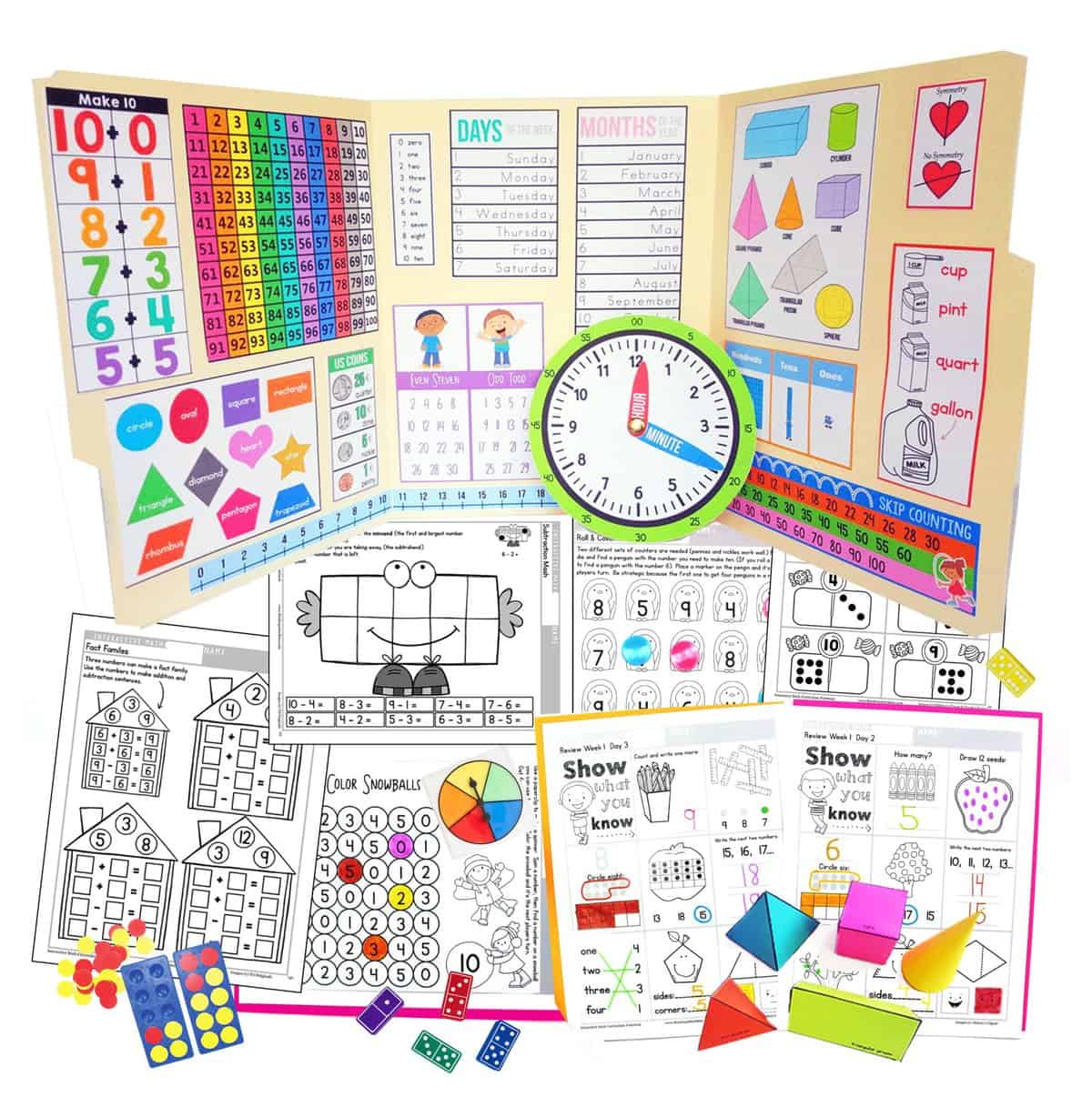 Hands-On Kindergarten Math Curriculum
Product Overview
Our Interactive Math is an engaging, no-prep, print-&-go, and packed full of fun-filled with hands-on printables with key math standards for Kindergarten. Included in this 300+ page bundle is a wide variety of number worksheets, counting worksheets, math games, and interactive activities. Your students will understand critical concepts of math while having a blast learning! This weekly math curriculum is scheduled over a 4-day week and coordinates perfectly with our READ Kindergarten Program.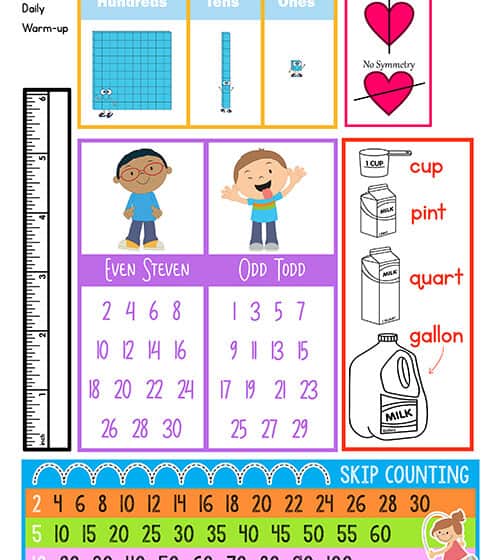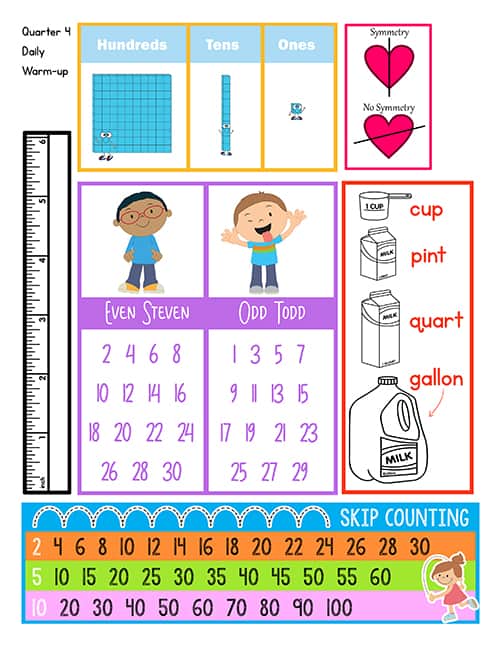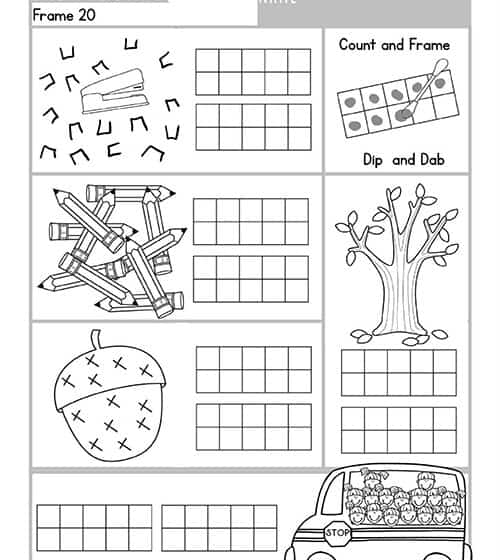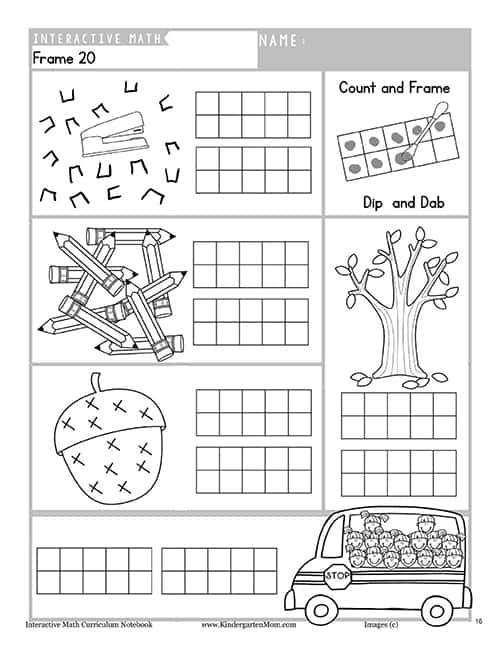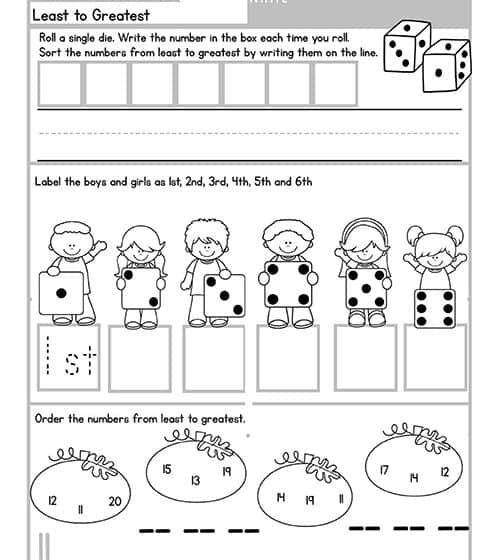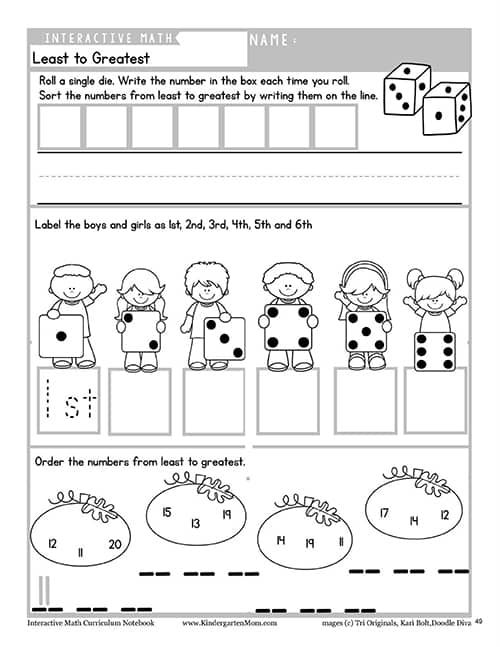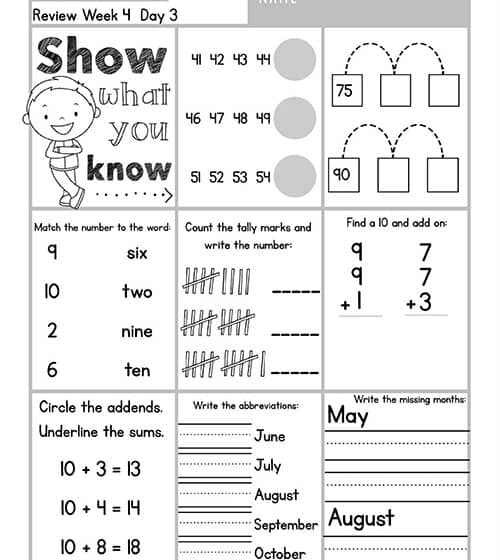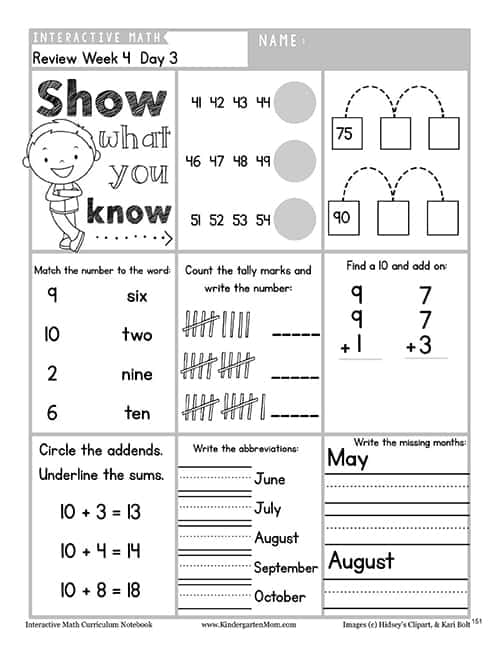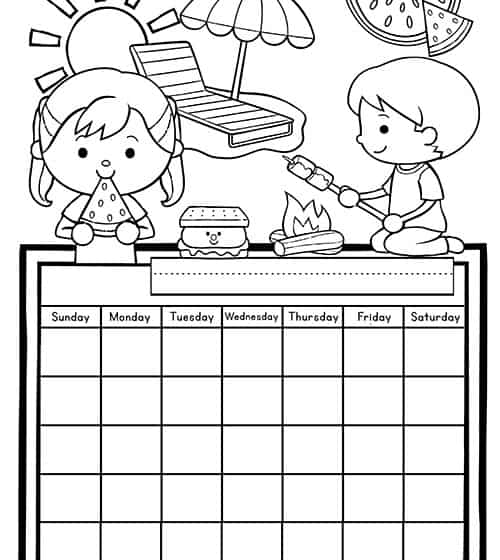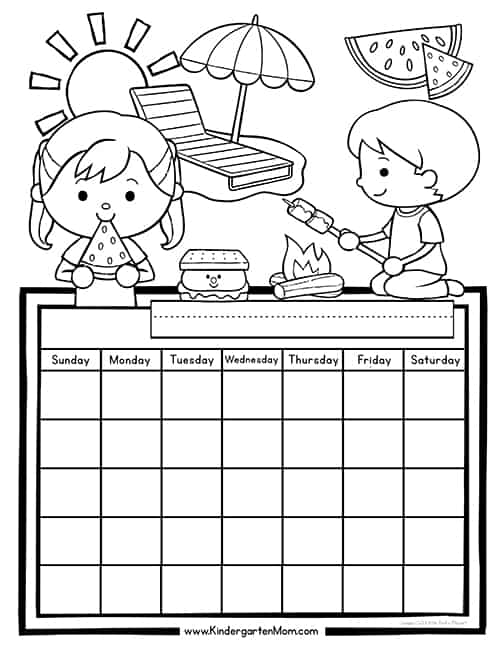 Covers Key Standards & Skills
What's Included:
This set includes a wide variety of key Kindergarten Math Activities:
Hundreds Chart

Shapes Chart

Number Lines/Words

2D & 3D Shapes

Left & Right Identification

Days of the Week

Months of the Year

Telling Time & Clock Chart

Coin or Currency Value

Number Bonds: Addition & Subtraction

Skip Counting

Place Value

Shape Symmetry

Even & Odd Numbers

Measurements
Skills Covered:
This Kindergarten Math Curriculum builds and develops a wide variety of mathematical skills including:
Counting

Sequential & Number Order

Number Identification

Number Comparision

Classify Objects

Adding & Subtracting Equations

Introduce Double-Digit up to 20

Understand Shape Attributes

Extend Counting to 120

Understand Place Value

Measure Lengths

Practice Telling Time

Sequencing & Number Order

Build Fine Motor Skills

Graphing & Comparing
How to Use:
With a simple weekly format, this program will print in the exact order you need everything. Most families will print the program front to back and place it inside a 3-ring binder. This bundle is fantastic for teaching math using a hands-on, kinestetic approach. Here's an overview of the included daily activities: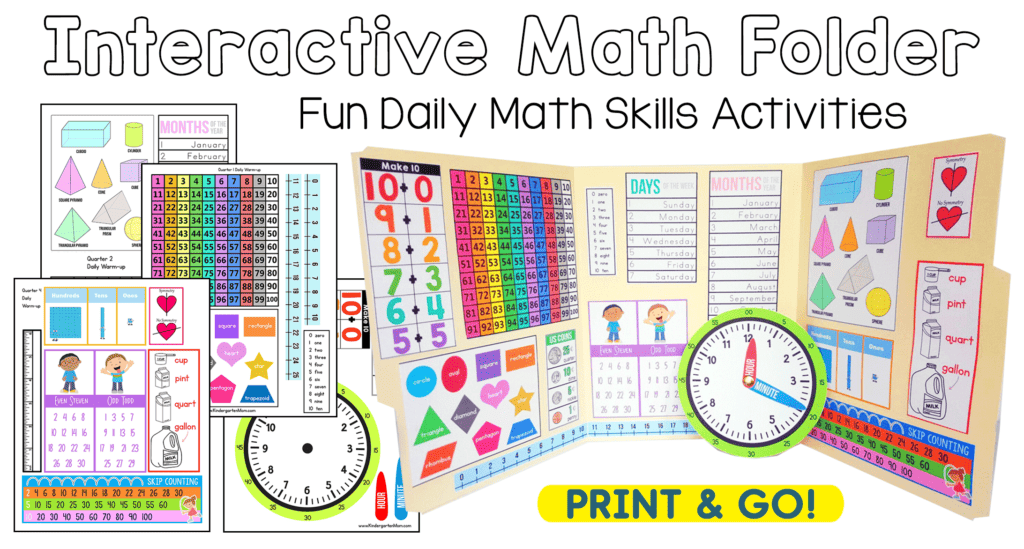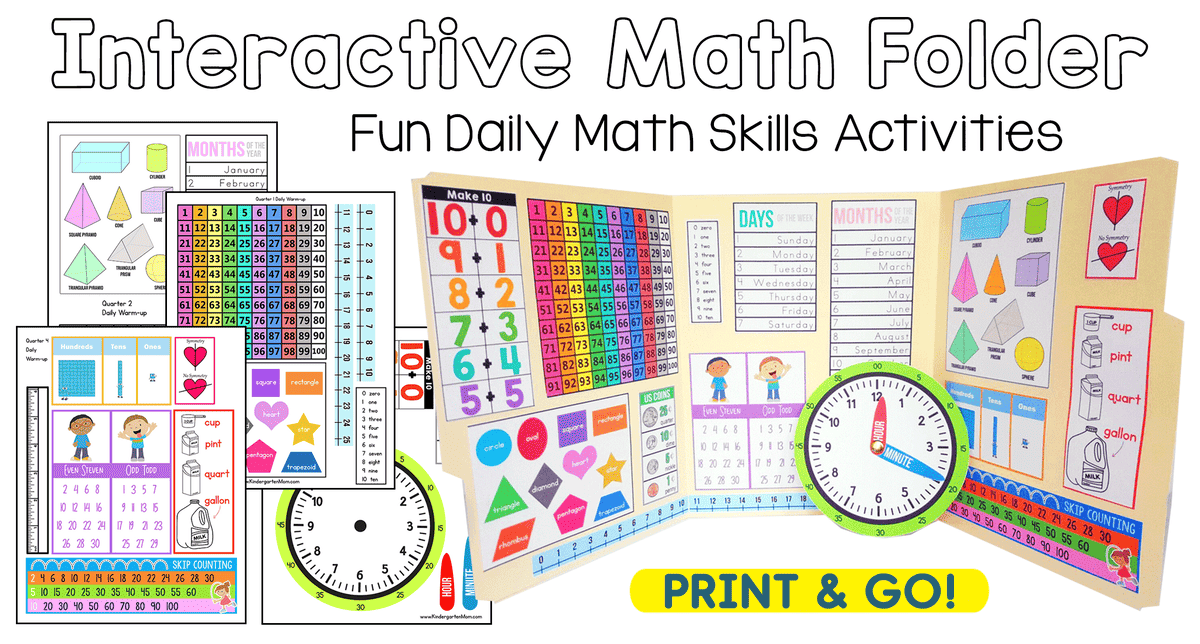 Daily Math Skills Activities:
For each daily lesson, students receive an instructional worksheet covering a new concept or skill. Students follow simple instructions to complete the activity. As the week progresses, students build upon each specific skill with new and engaging activities. Each daily lesson is reinforced with a hands-on activity that prints on the back side of the page.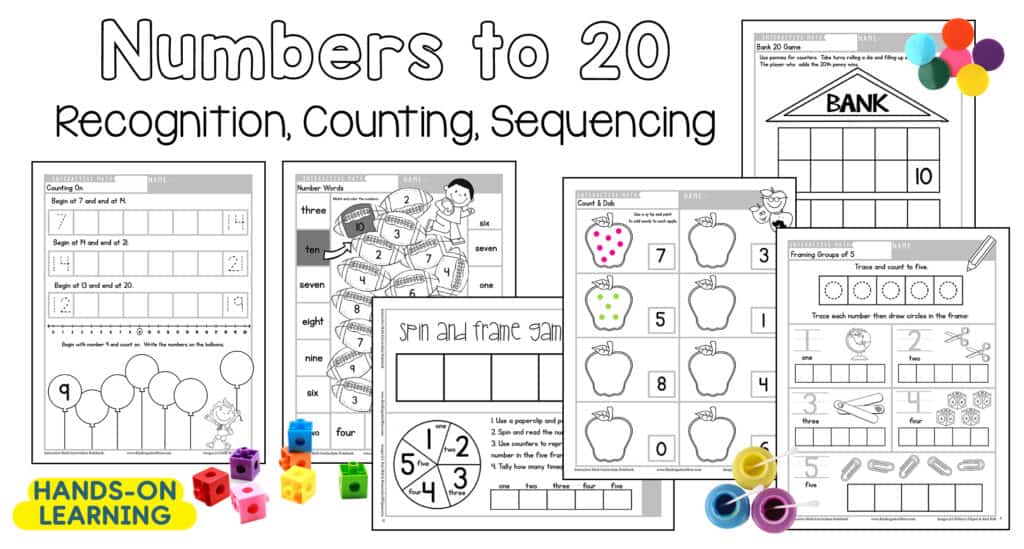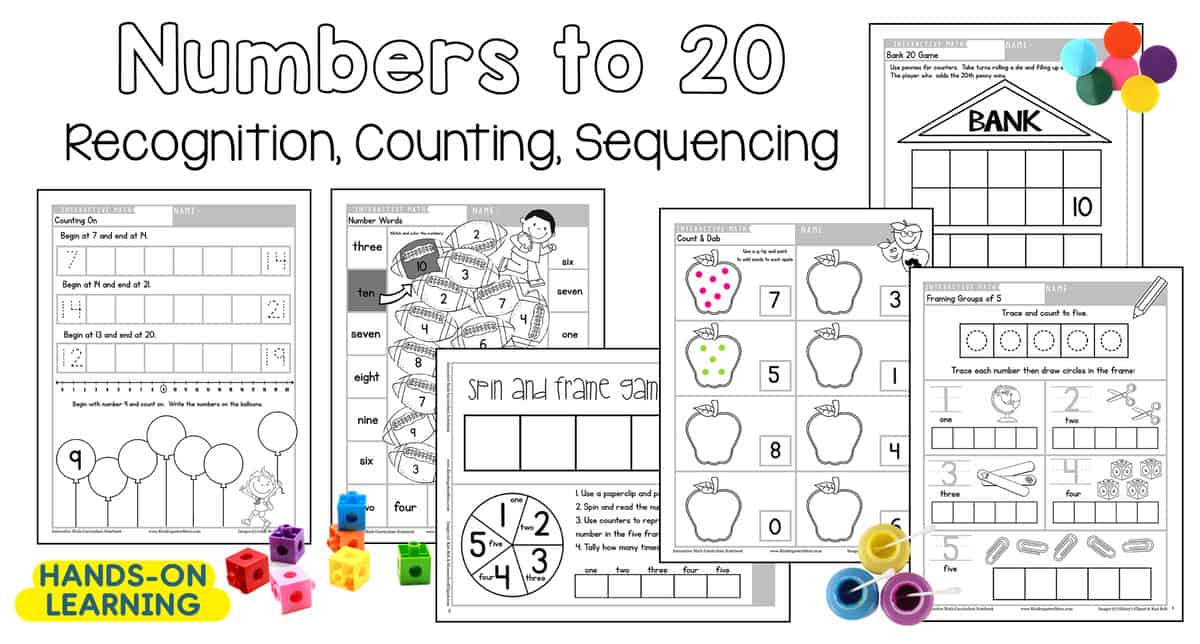 Counting Numbers to 20:
Review with students numbers up to 20 by writing numbers 0 - 20, counting 'how many?', using counting on activities, counting and dab, graphing up to 5, spin and frame games,and more! Students will practice number recognition, counting, and sequencing with hands-on learning techniques that are fun and engaging!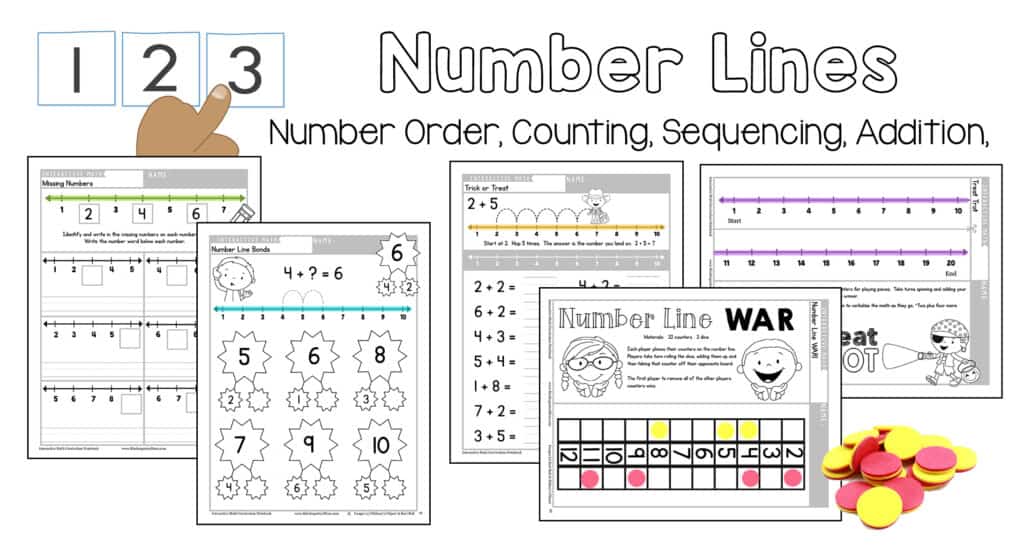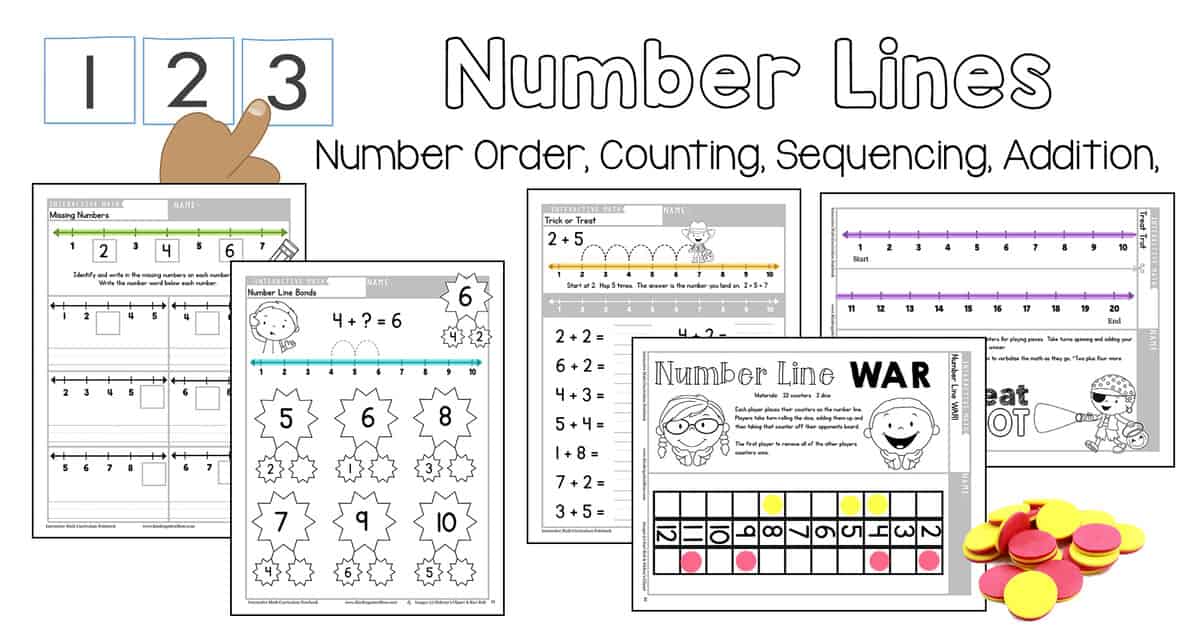 Number Line Activities & Games:
Review with students number order, counting, sequencing & addition with number line bonds, missing numbers, addition problems with number lines, number line games, and more! Students will understand addition using objects, fingers, mental images, verbal explanations, expressions, or equations.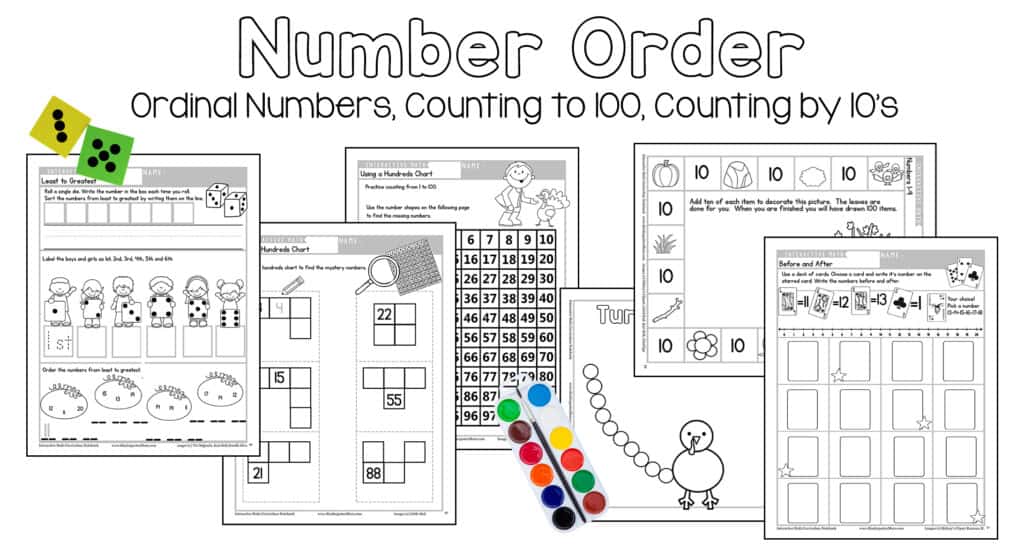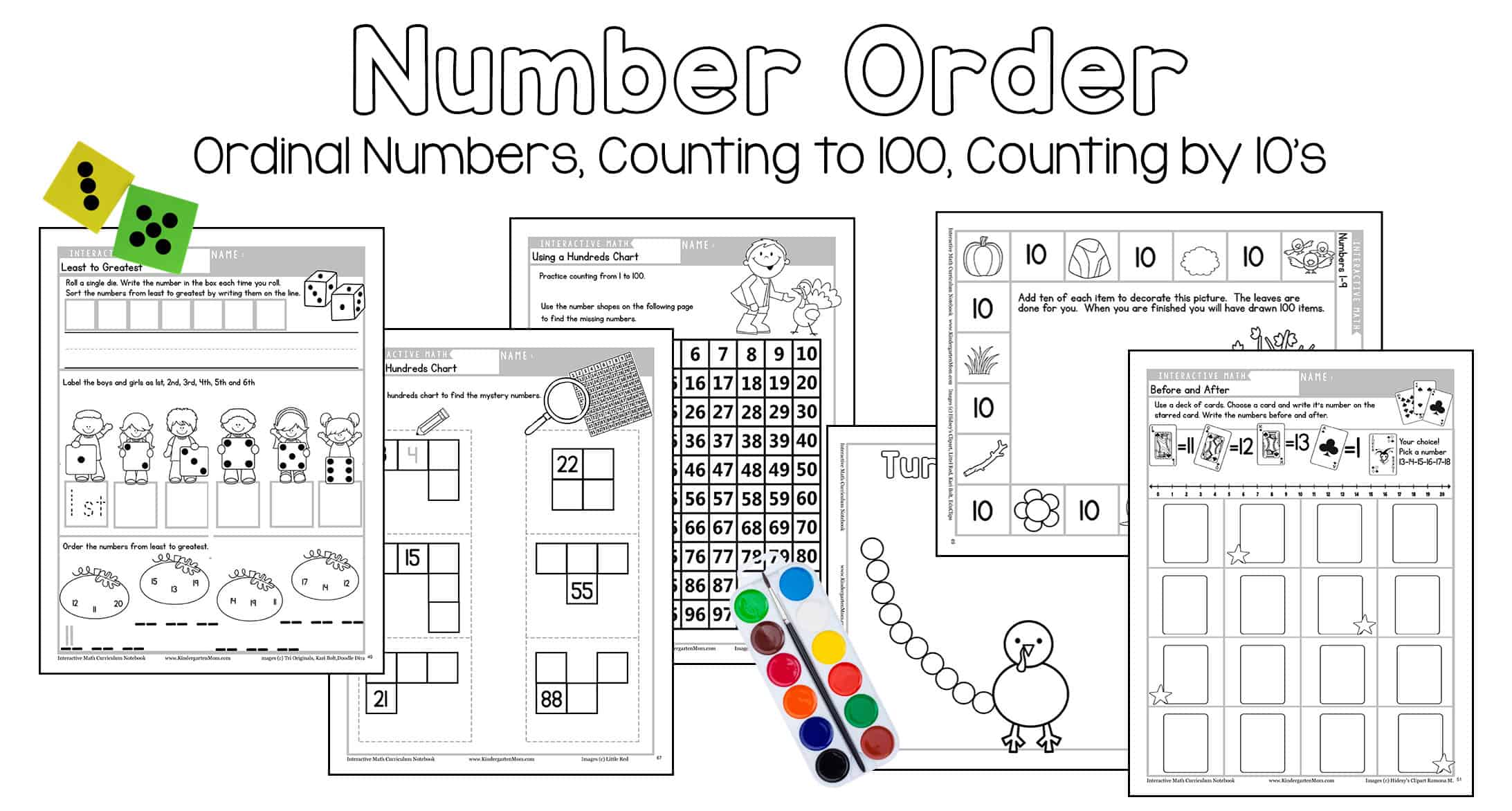 Number Order:
Our fun and interactive number printables will allow students to master their ordinal numbers, counting to 100, and counting by 10's. Kids will gain many key Kindergarten standards including Understanding each successive number name refers to a larger number sequence, counting forwards, counting backward, and learning how to use a numbers chart for reference.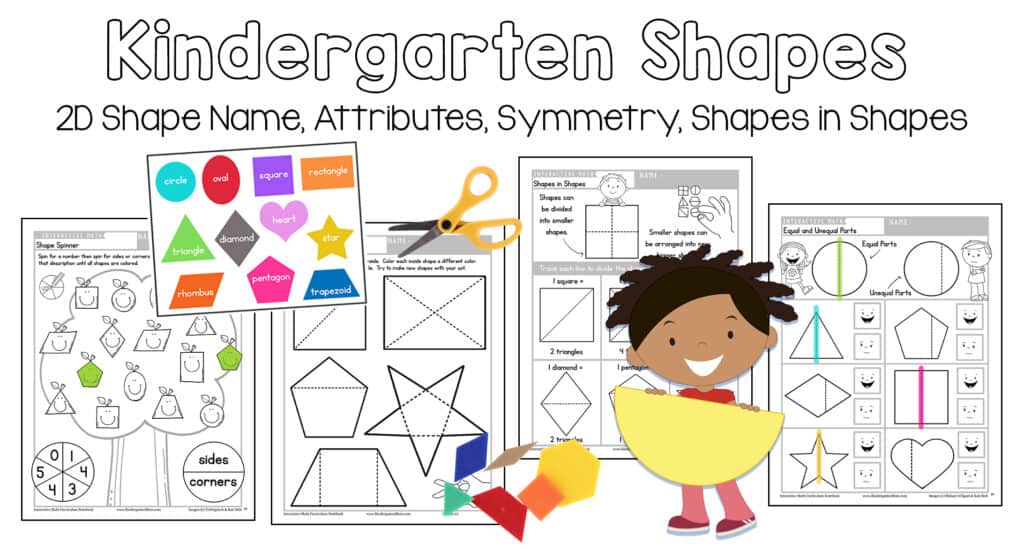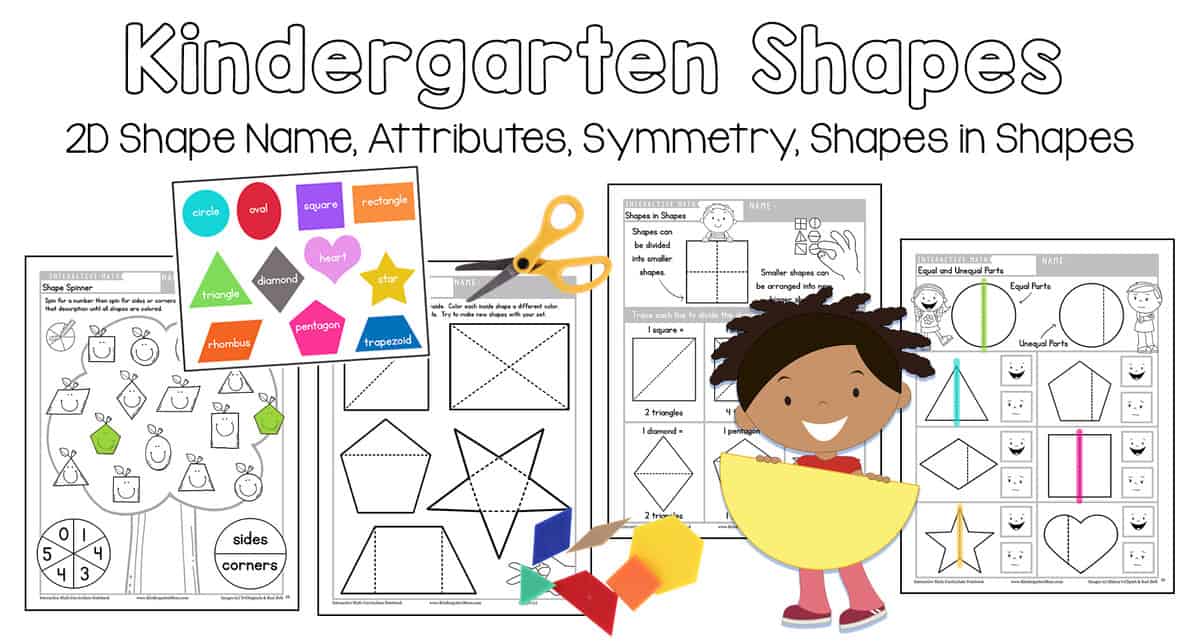 Kindergarten Shapes:
Review 2D Shapes along with their amazing attributes! Kids will review circle, oval, triangle, rhombus, diamond, square, rectangle, heart, star, and trapezoid. In addition, kids will learn to recognize shape names, attributes, symmetry, and shapes within shapes. Don't forget the scissors as they build their fine motor skills!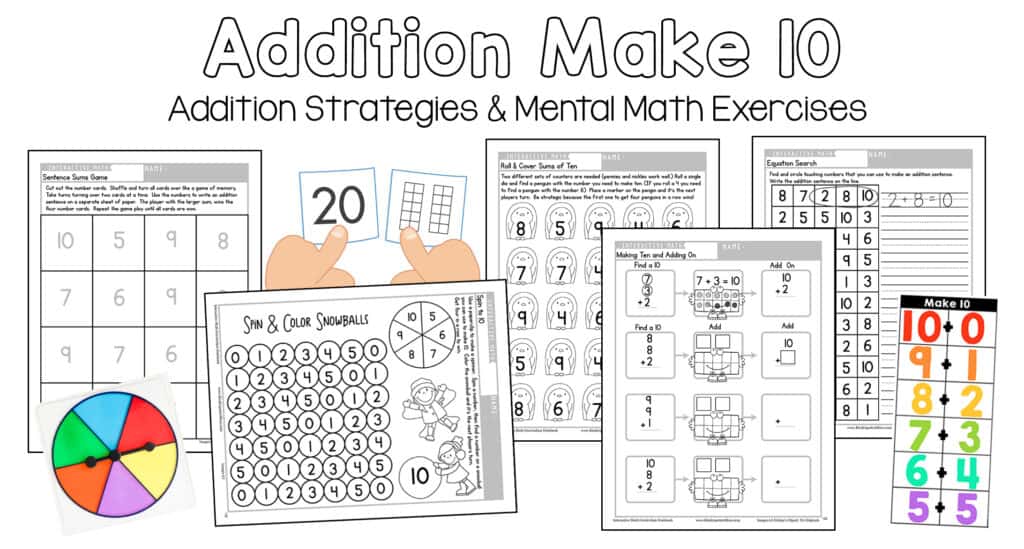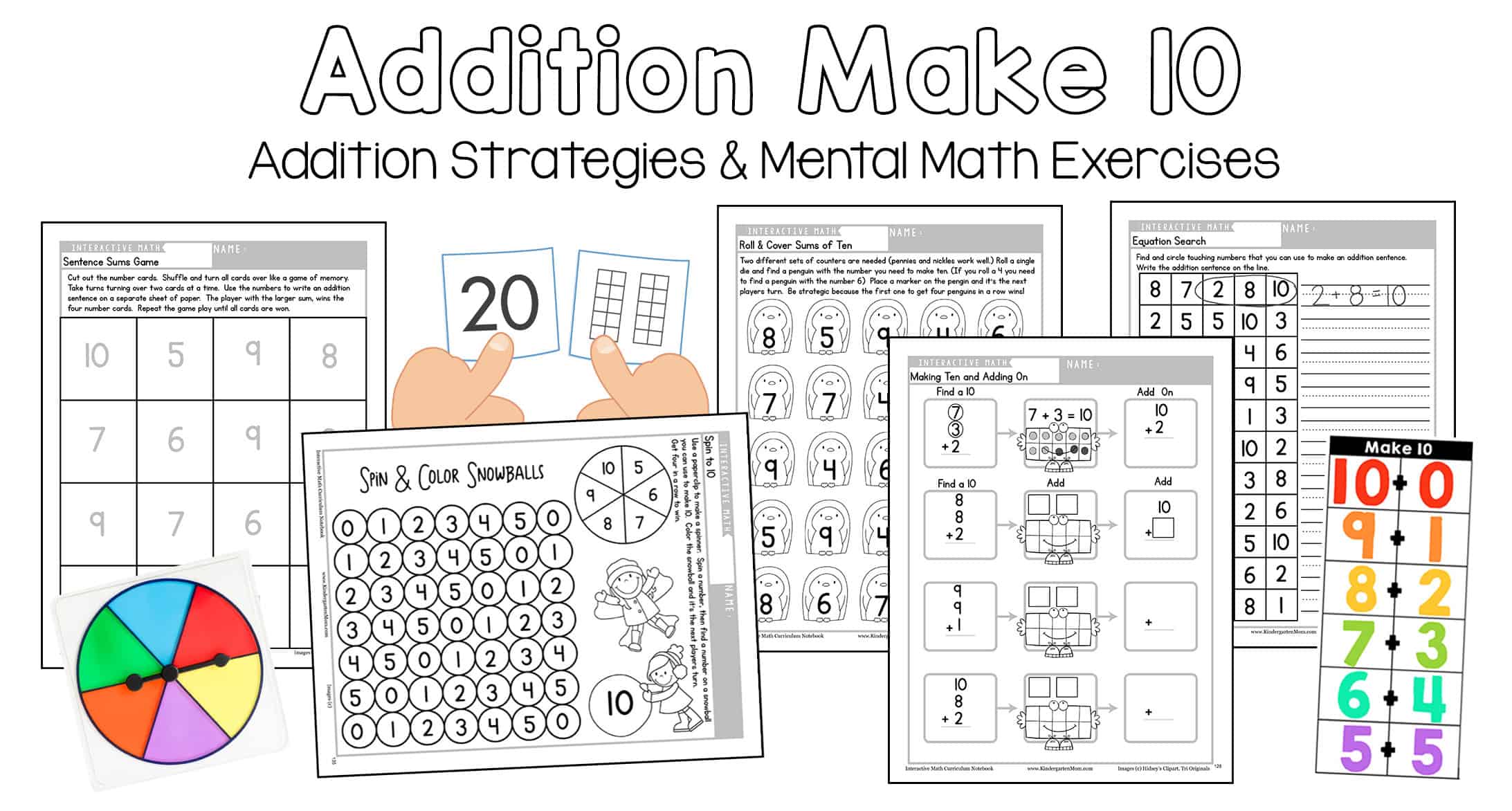 Addition Make 10 Worksheets:
Kids will practice various addition strategies and mental math exercises using our fun math activities and printables. From Sentences Sum Game to Spin & Color Snowball games, students will master addition concepts easily using a variety of exciting exercises!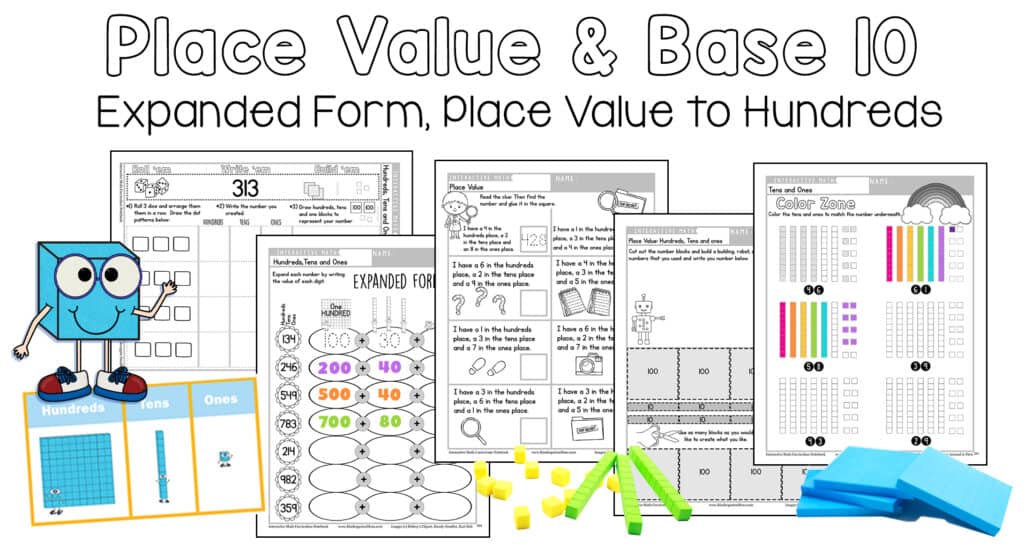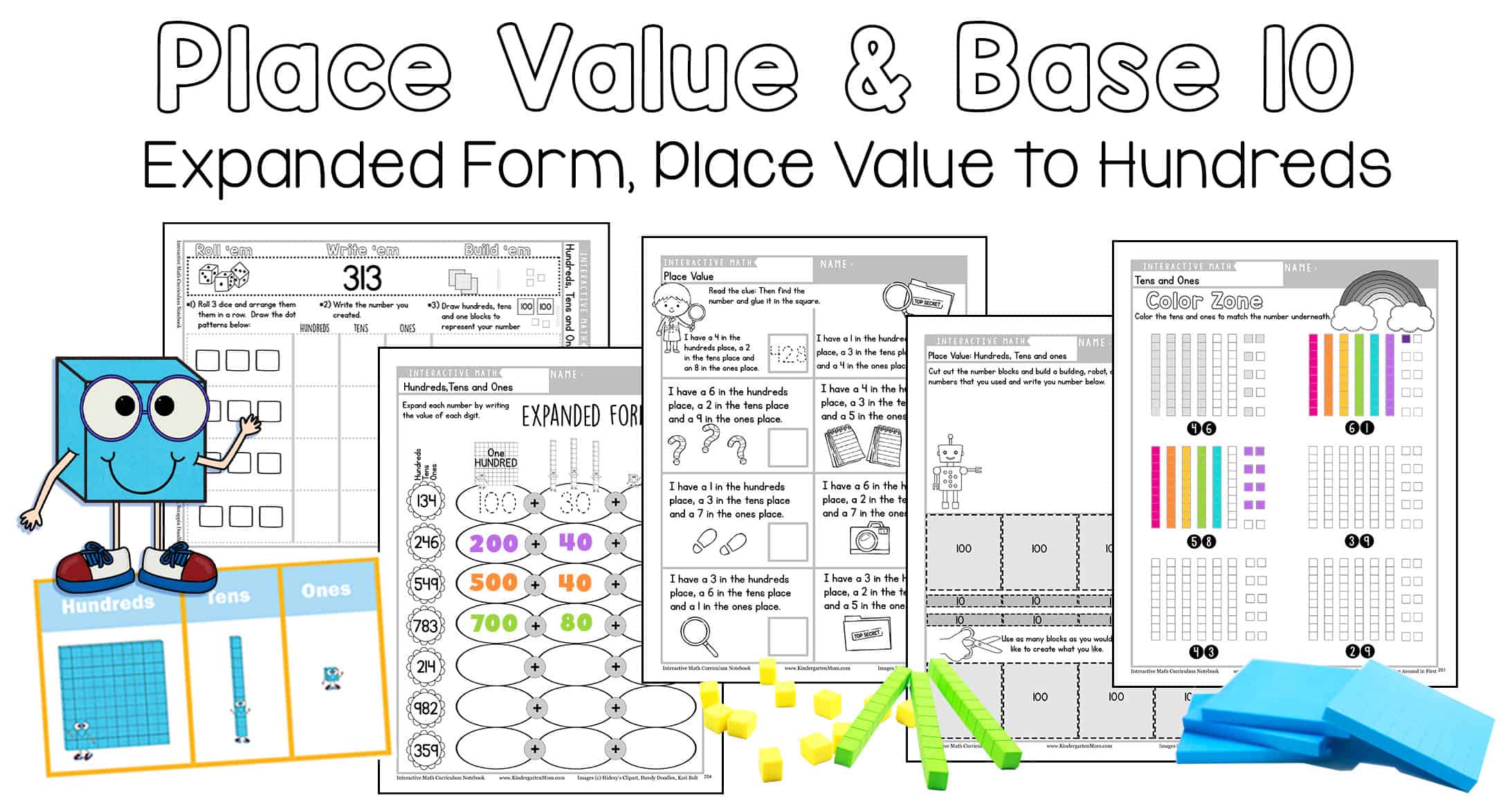 Place Value and Base 10:
Students learn place value up to the hundreds with our engaging math worksheets. Kids will use ten frames, games, and exercises in expanded form to help them understand a harder concept much easier.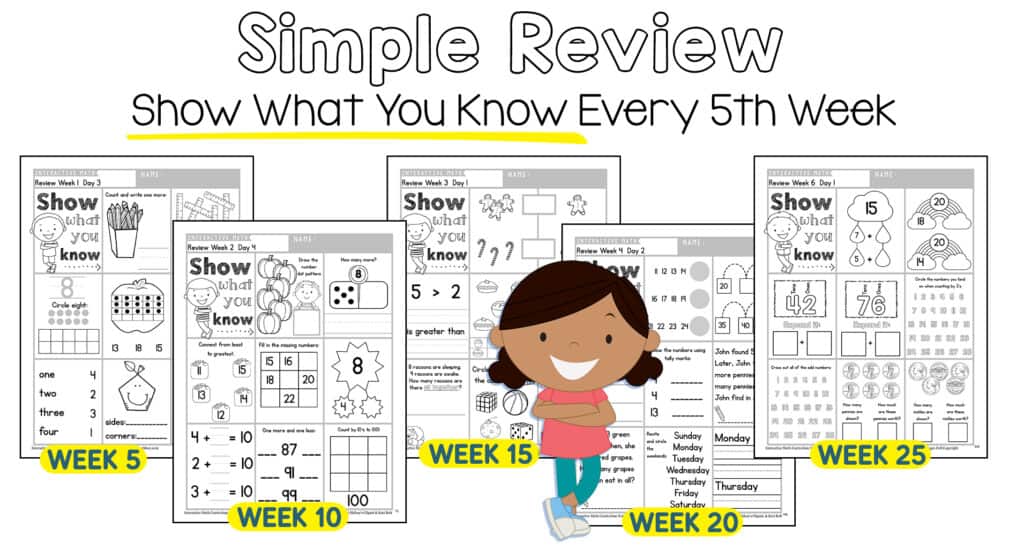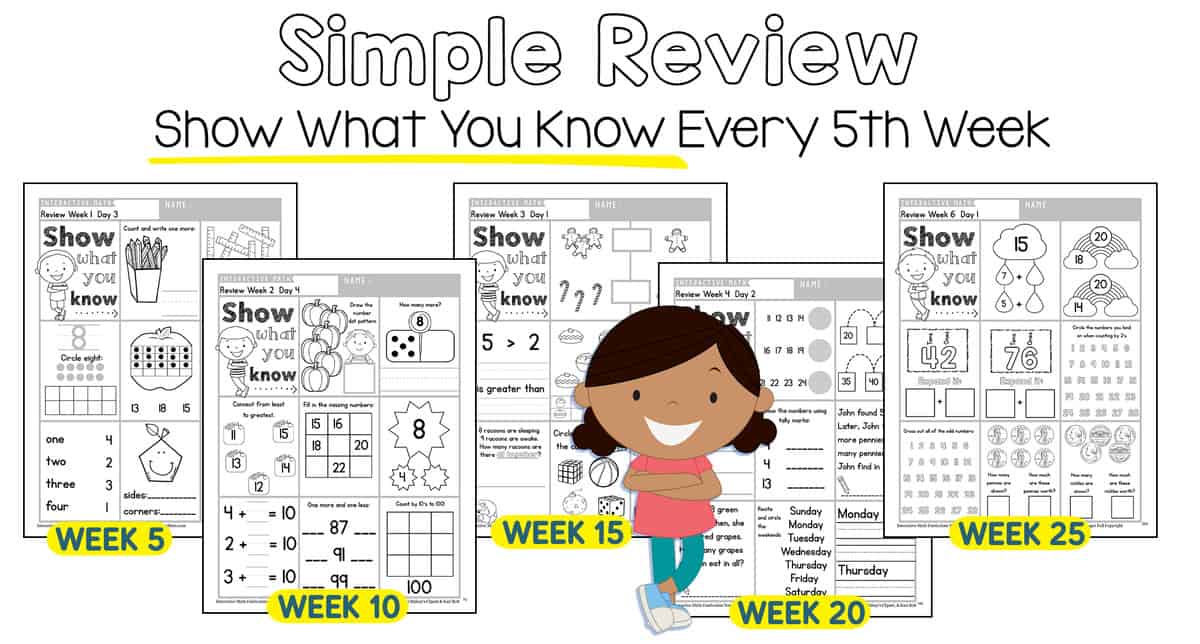 Review Every 5th Week:
Show what you know every 5th week within a 36-week math curriculum. Kids will review all concepts learn the four previous weeks beforehand and show off their newfound skill sets for Kindergarten. Kids will review on week 5, week 10, week 15, week 20, and week 25.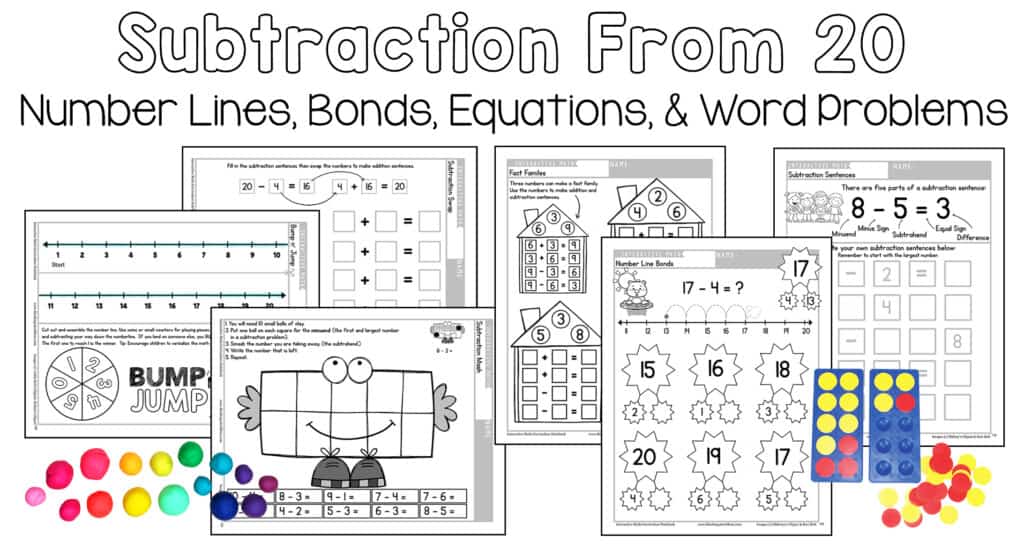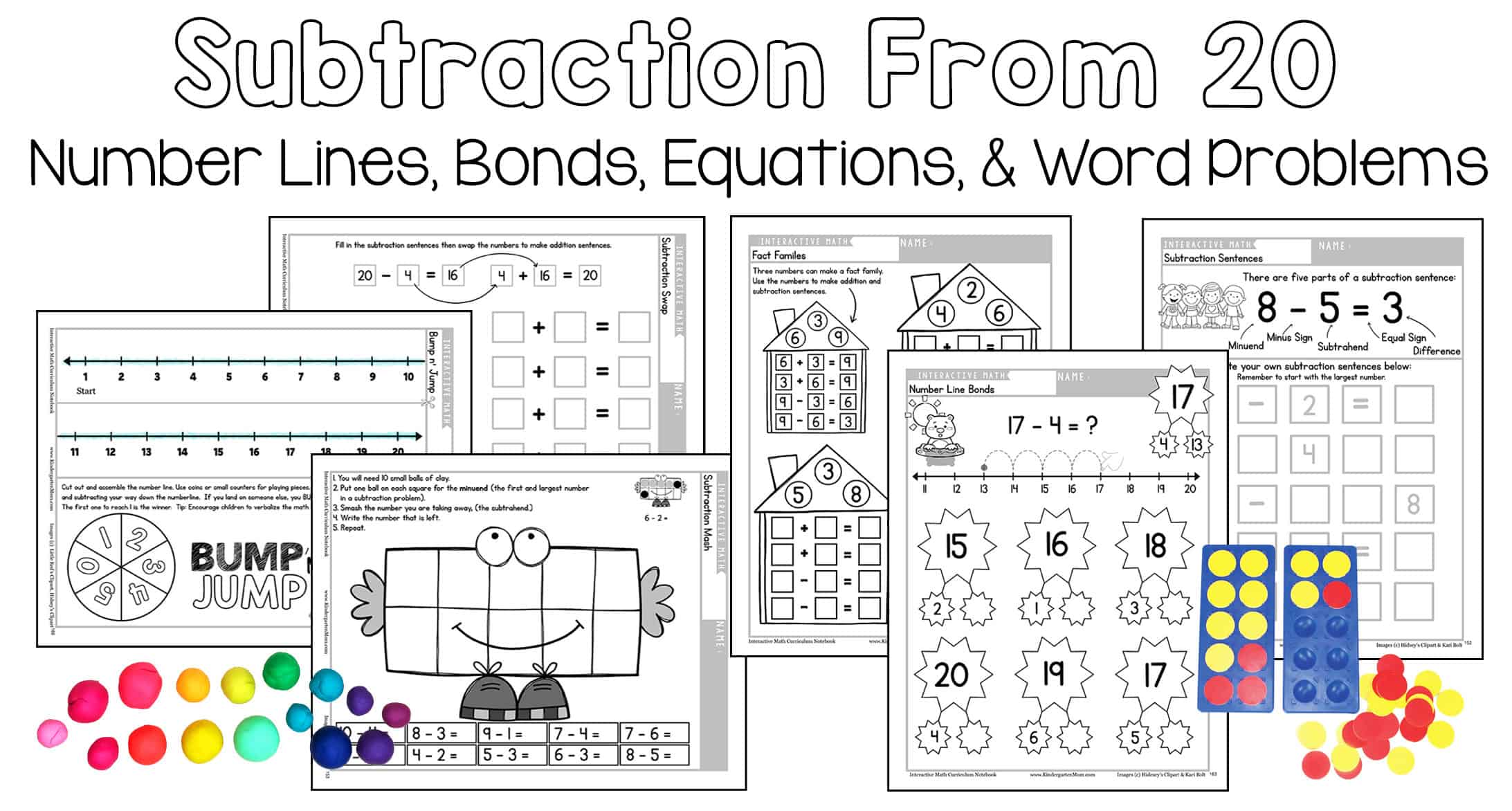 Subtraction from 20:
Our students will master many important math skills with our number lines, bonds, equations, and word problems. With our line number charts, games, number bonds, and subtraction problems, they'll learn the difficult concept of take away in little time! We've included the four parts of a subtraction formula to give kids an upper edge!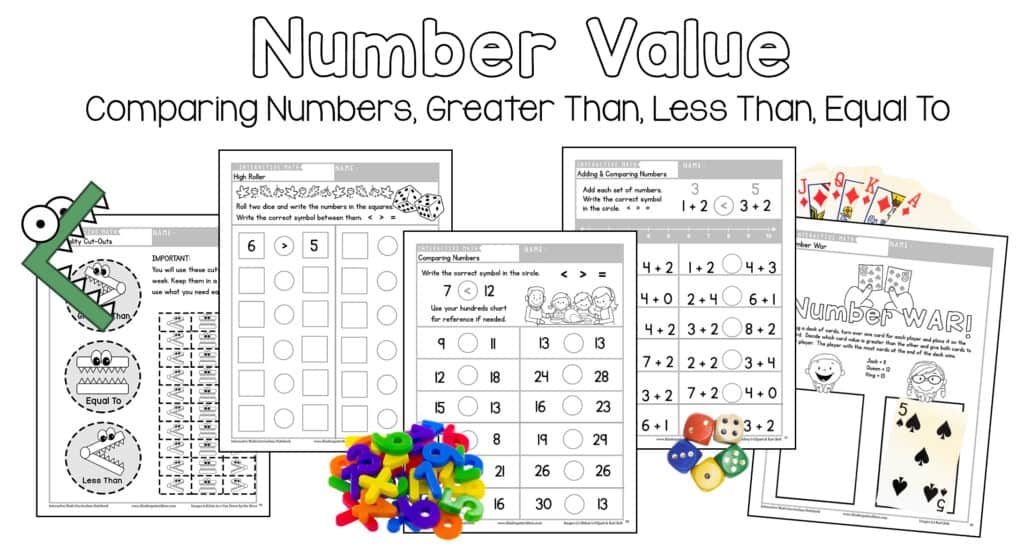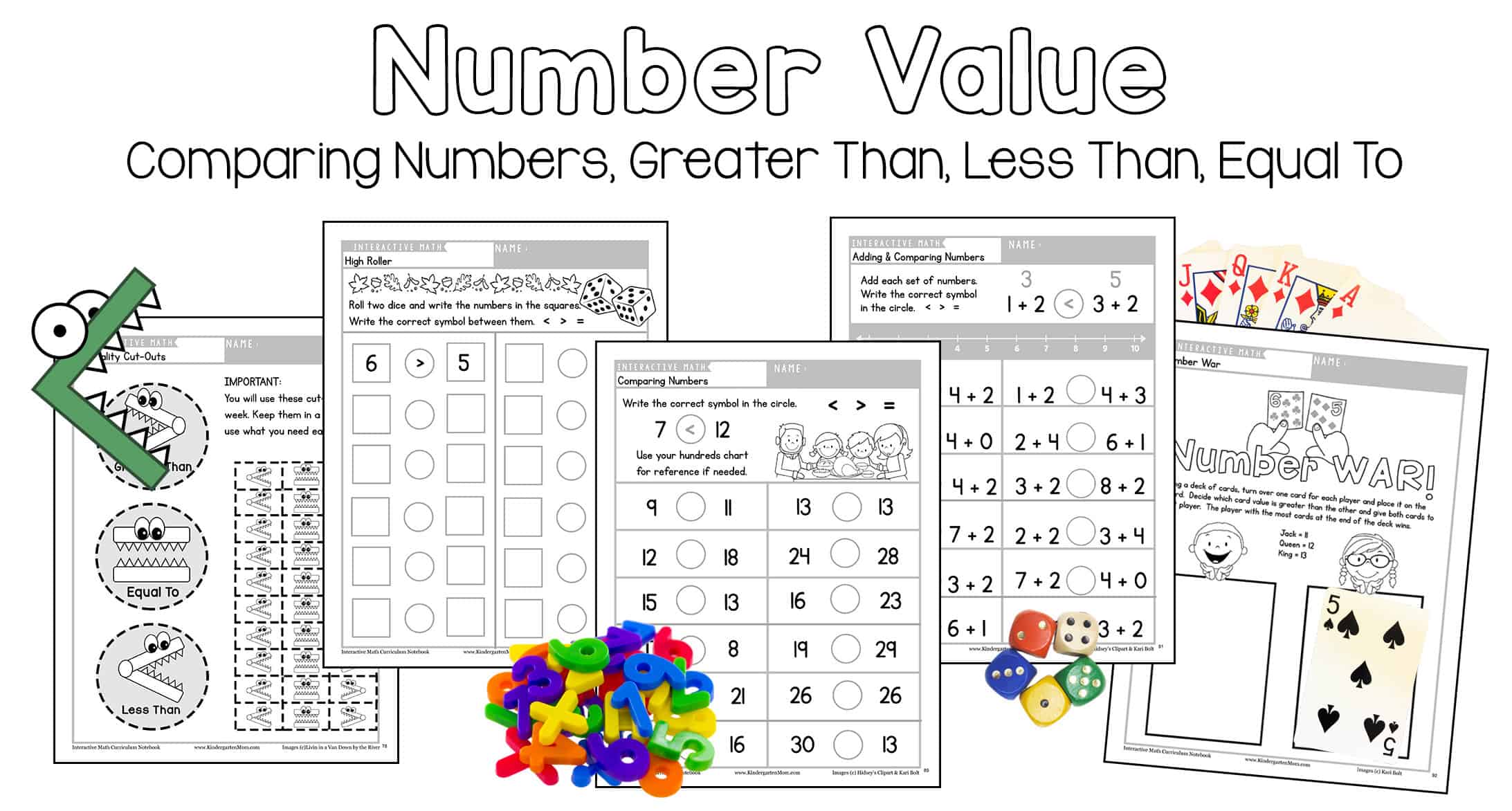 Number Value Worksheets:
Students learn to compare numbers using greater than, less than, and equal signs. Using high roller, adding and comparing number worksheets, and number war games, kids will easily grasp number value concepts learning to compare numbers using counting and matching strategies.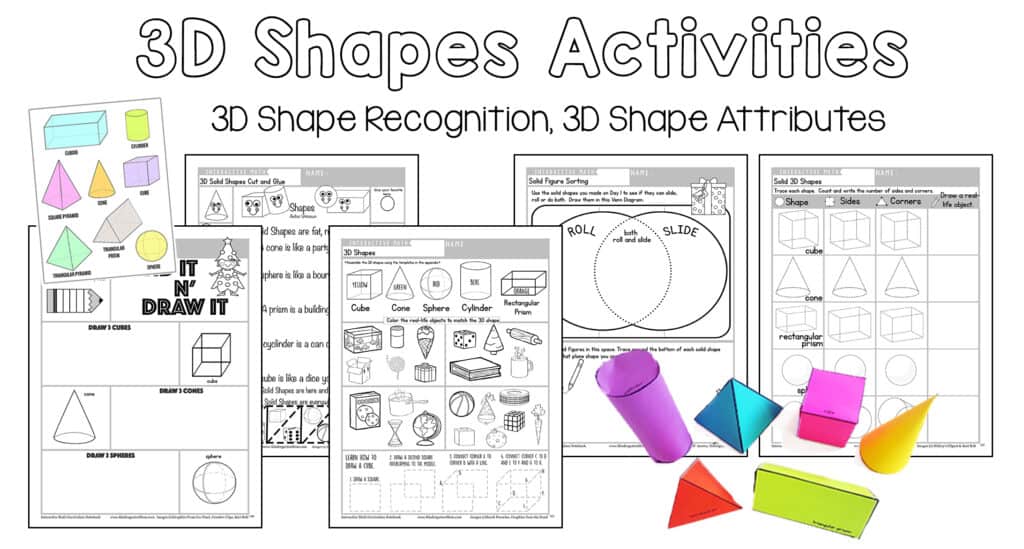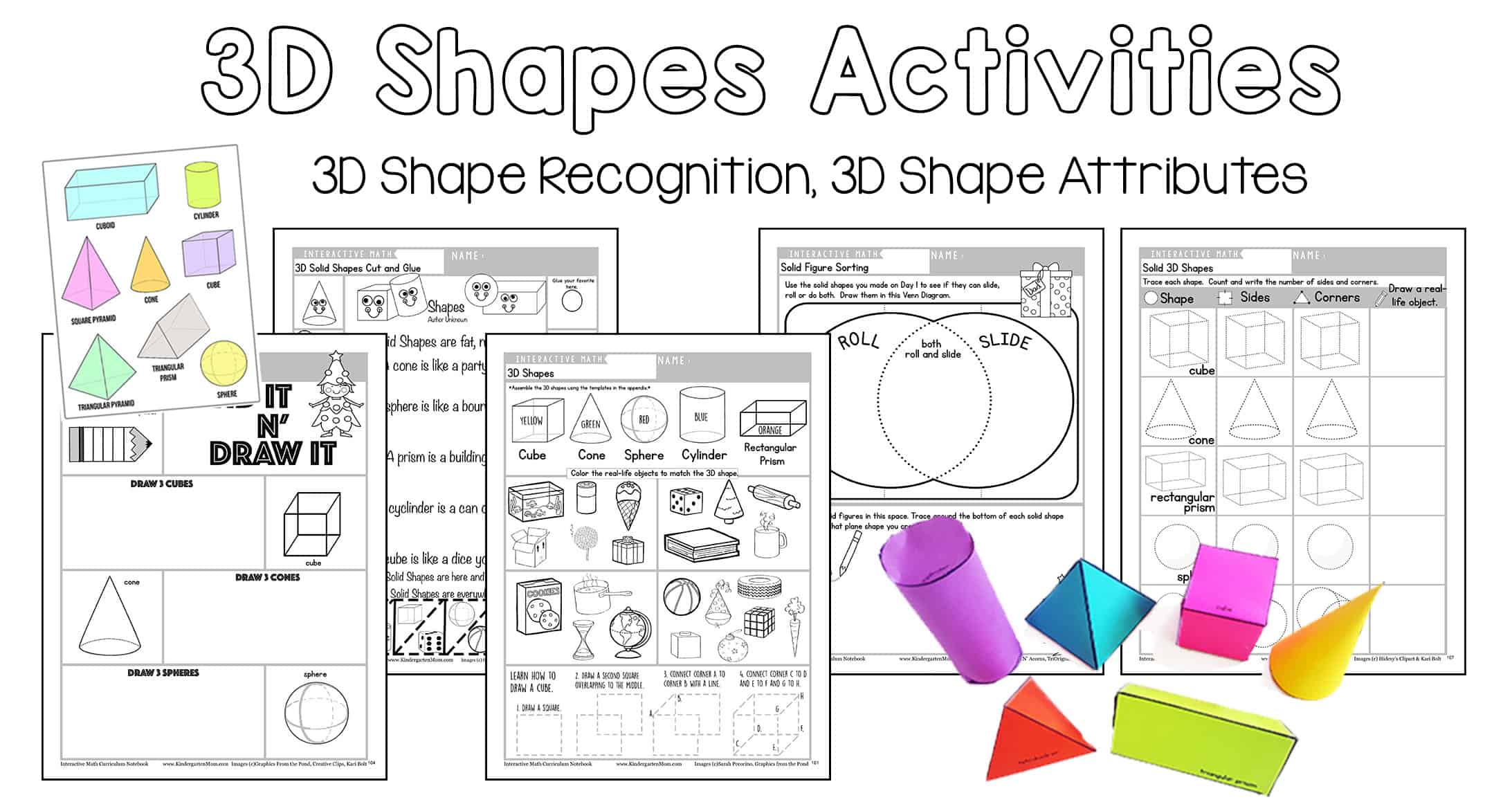 3D Shapes Activities:
Introduce 3D Shapes with 3D shape recognition and their attributes (color, orientation, size). Kids will learn composite shapes and identify a cube, cylinder, diamond, triangle, circle, oval, square, pentagon, trapezoid, star, rhombus, and rectangle. Students will have a ton of fun drawing step by step, practicing with games, and learning new 3D shapes with interactive activities.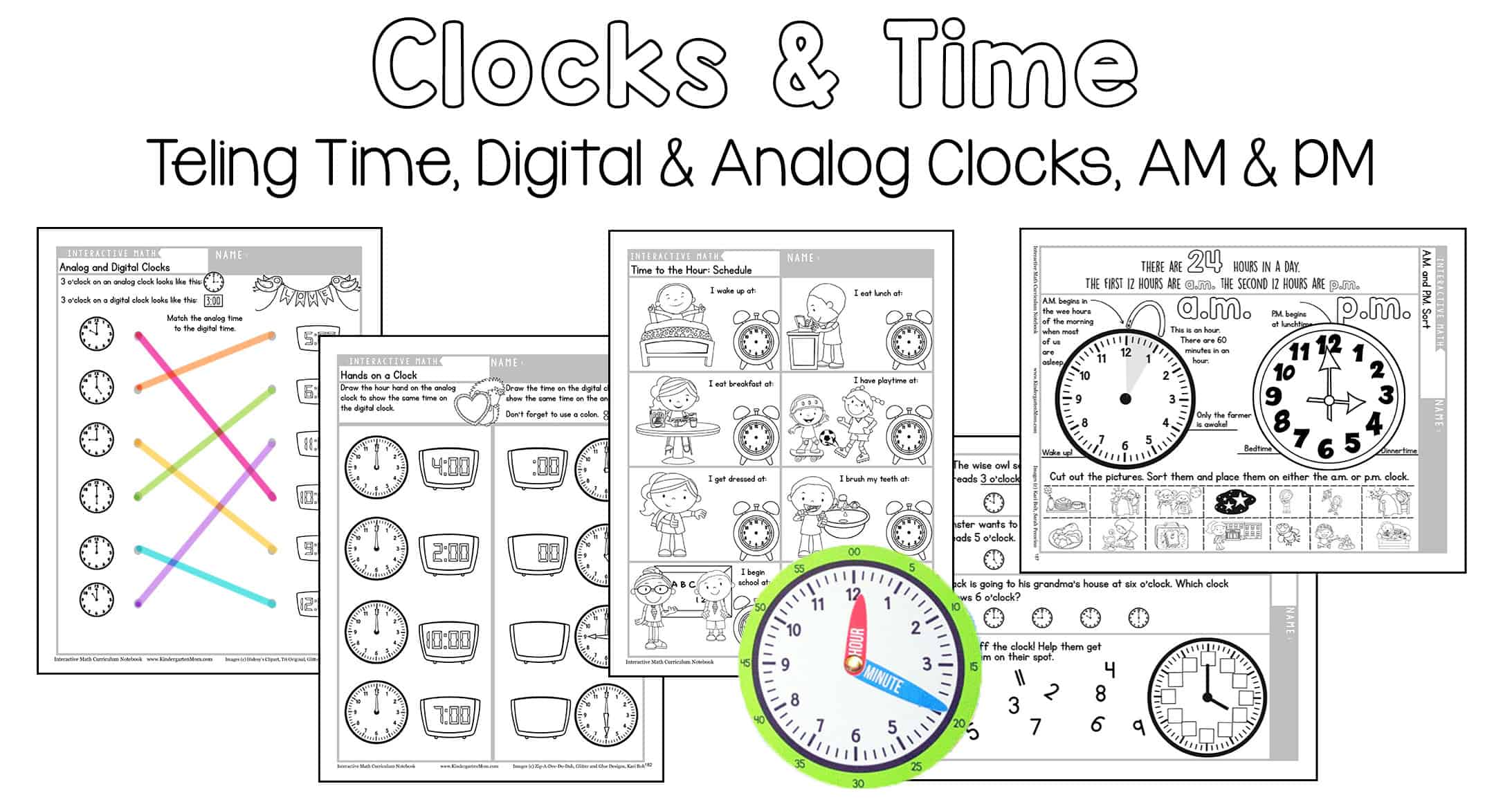 Clock Charts and Telling Time:
Our students will love telling time with our easy-to-understand clock worksheets. Kids will master telling time with our digital and analog clock instructions with how many hours in a day and including AM and PM concepts. Our worksheets allow teachers to teach students halves, fourths, and quarters.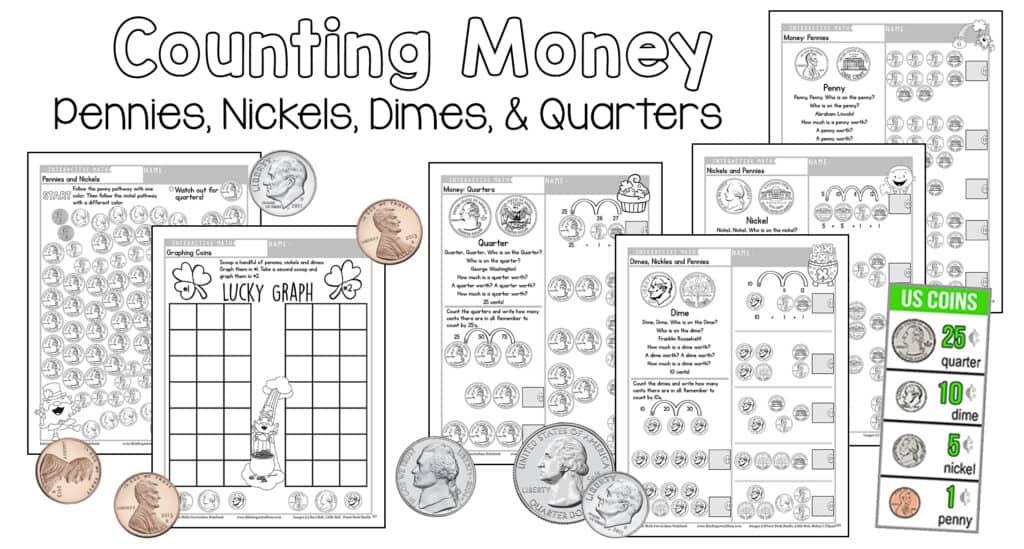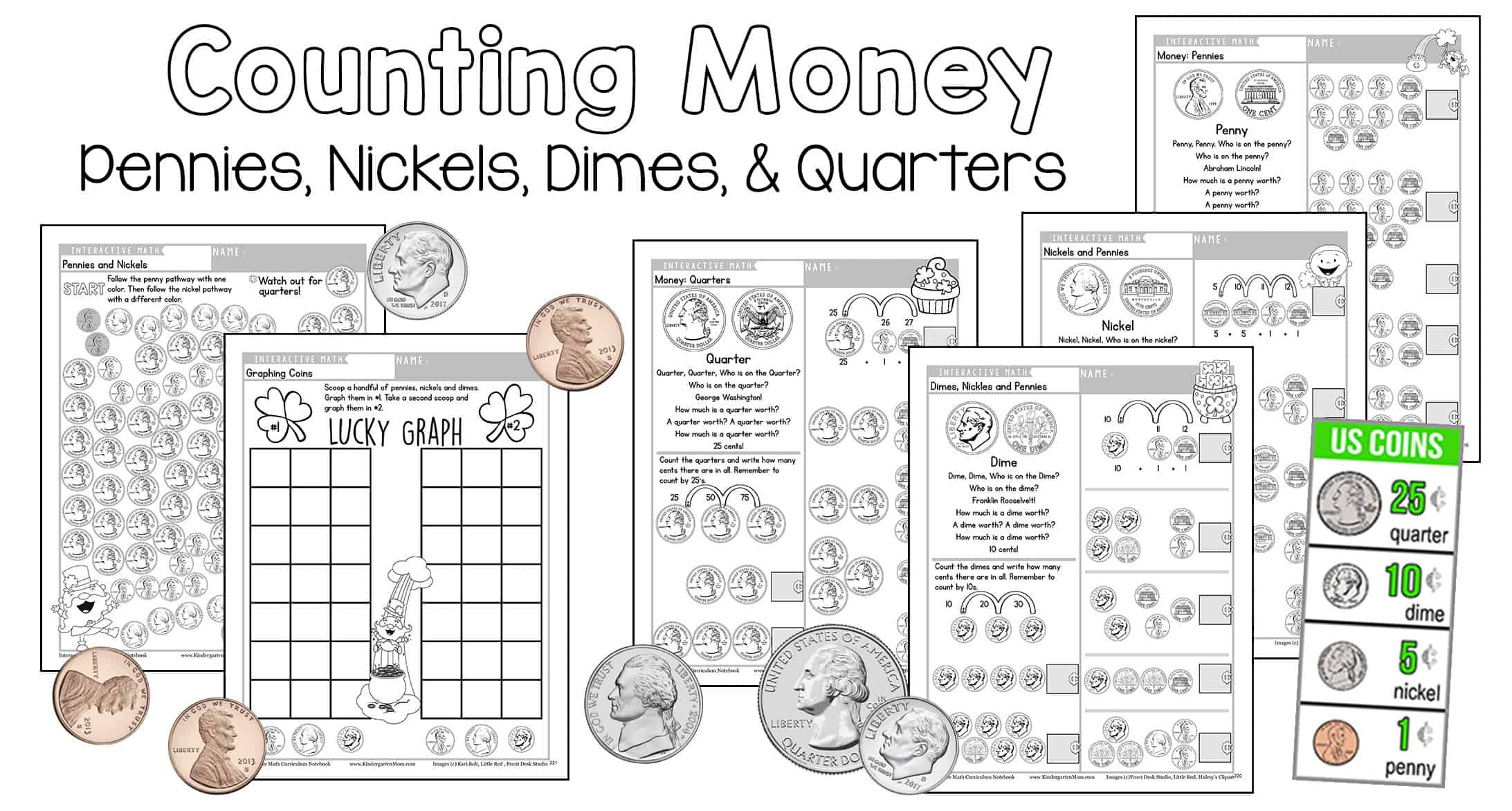 Counting Money Activities:
Introduce how currency works with our counting money activities. Students will learn the value of 4 coins including pennies, nickels, dimes, and quarters. What is the value of a quarter? Who is on the penny? Kids will learn how to answer these questions and more as they practice counting the value of coins with our lucky graph worksheets and currency worksheets.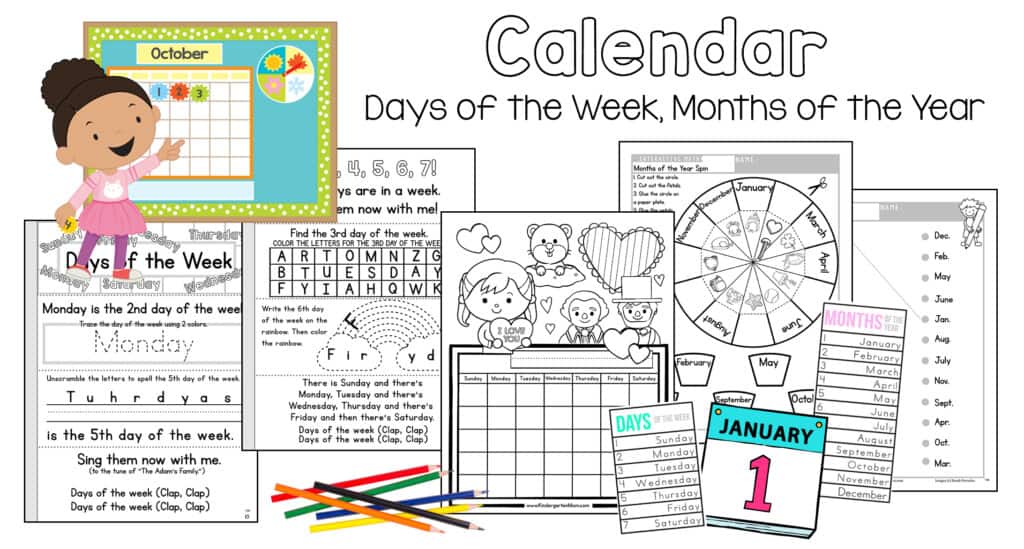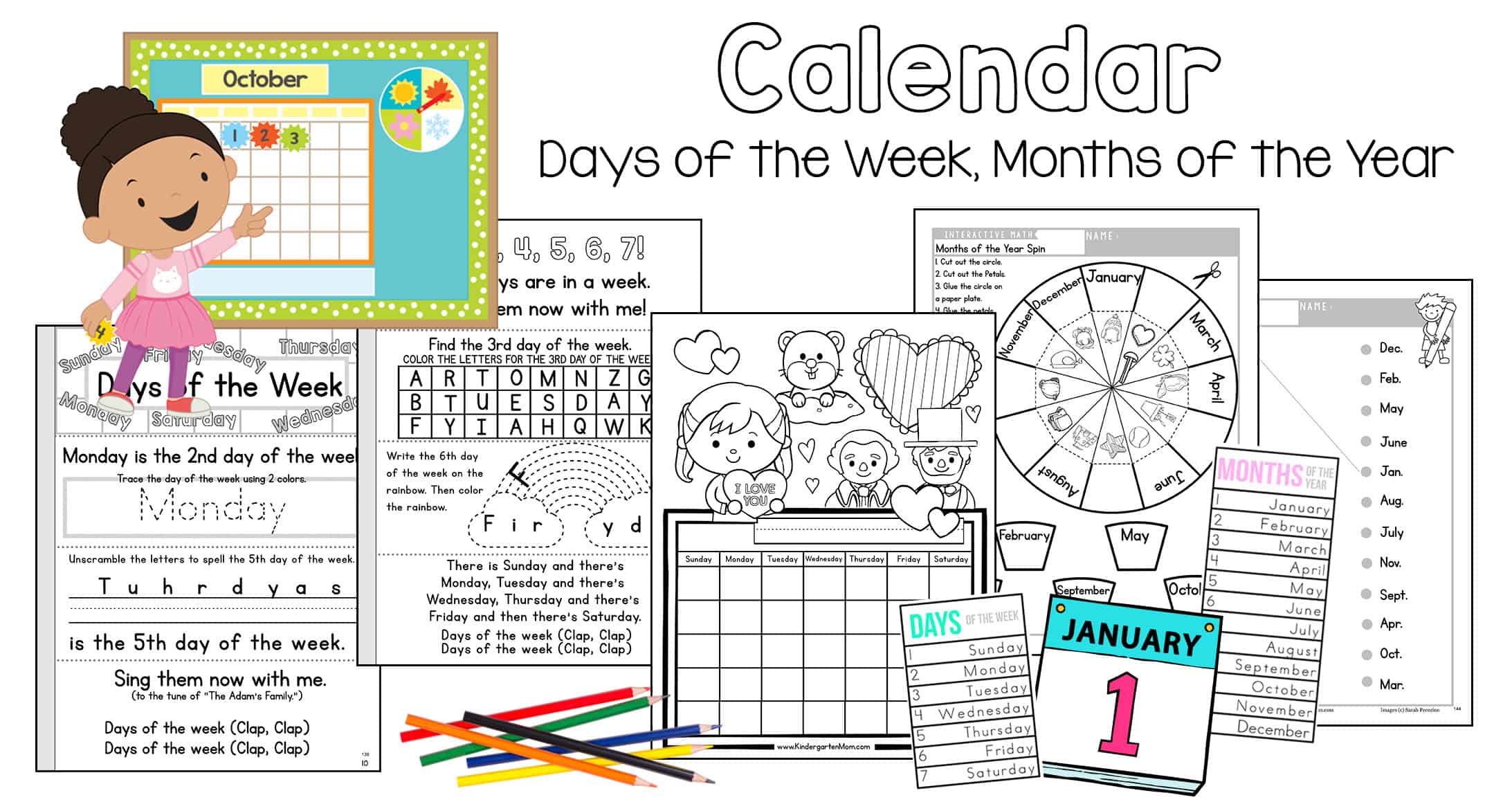 Calendar Activities:
Students will enjoy learning the days of the week and months of the year with our engaging activities and worksheets. Kids can color a calendar while practicing Monday through Sunday and months of the year. Use hands-on experiences to teach how many days are included in all 12 months of the year!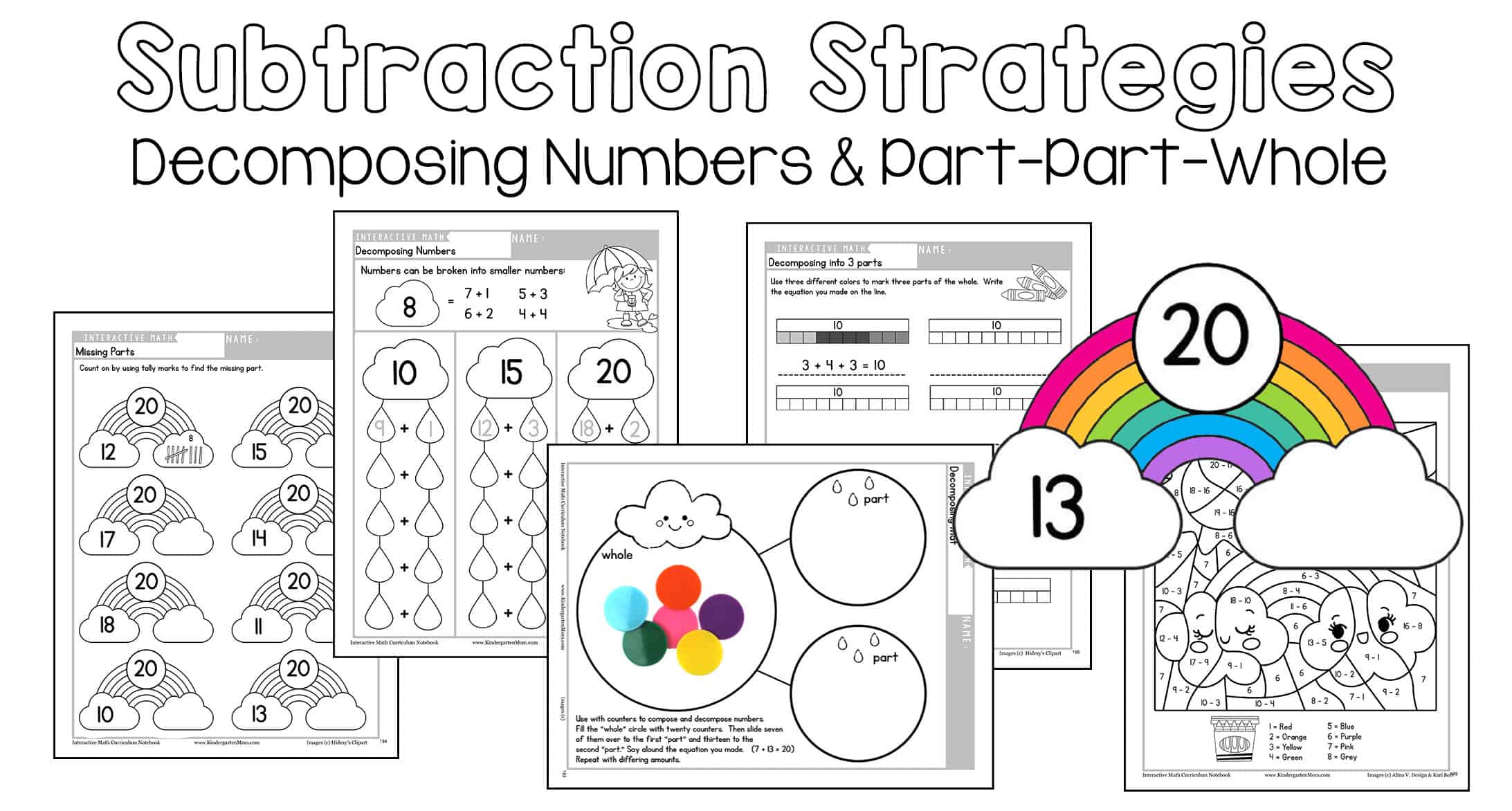 Subtraction Strategies Worksheets:
Kids will learn how to subtract by composing and decomposing numbers from 11 to 19 into ten ones using objects and drawings. Kids can record each composition or decomposition by a writing an equation. In addition, students will understand that these numbers are composed of ten ones and one through nine.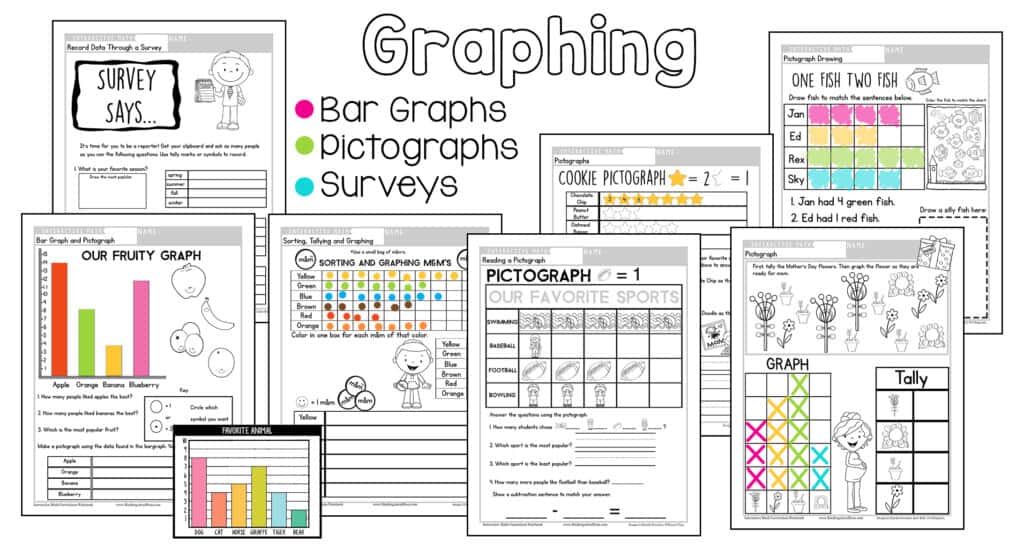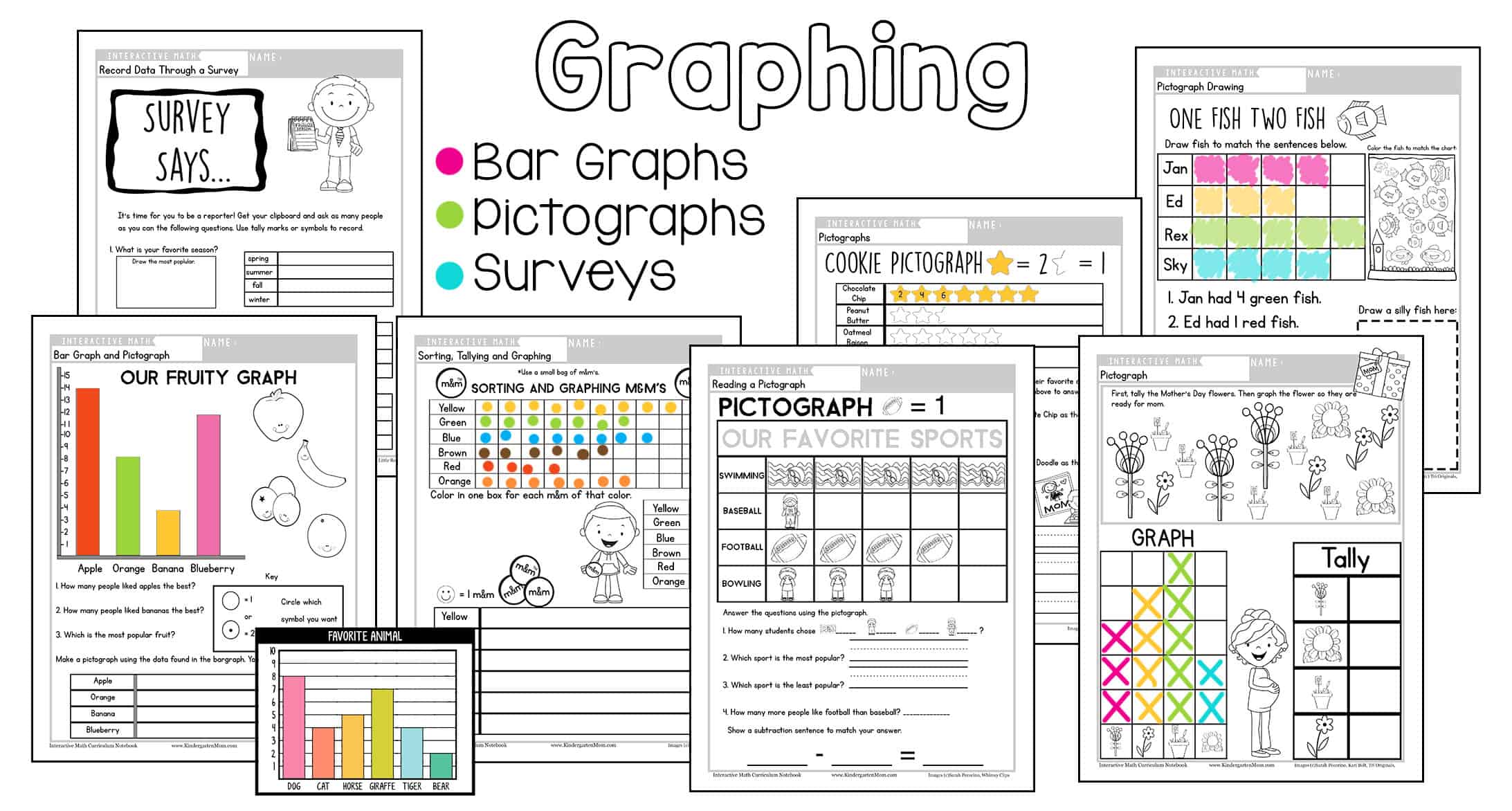 Graphing Activities:
Students will learn how to graph with our engaging bar graphs, pictographs, and surveys. Kids learn various skill sets like problem-solving, visual discrimination, and more. Use colorful utensils for a variety. Worksheets include sorting, graphing, and tallying math skills.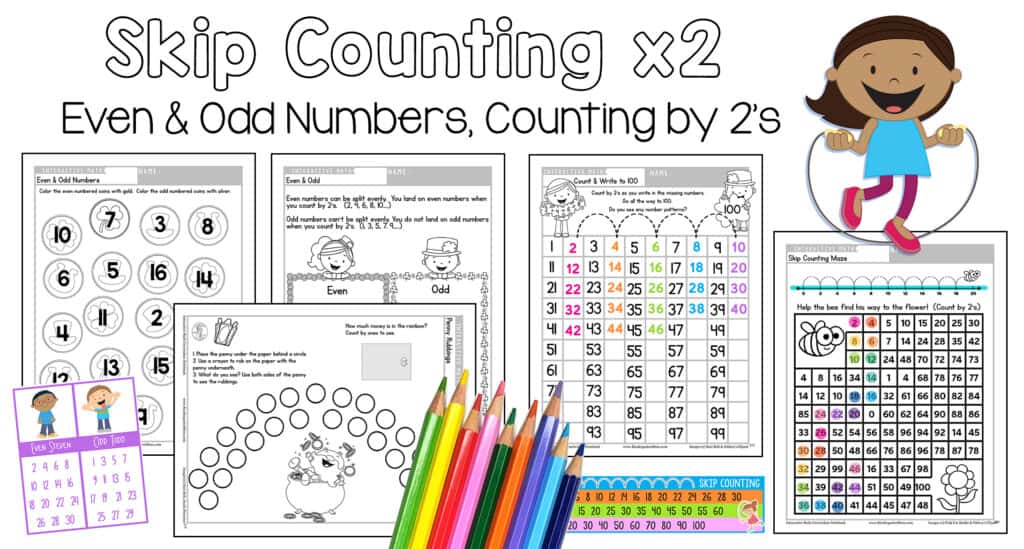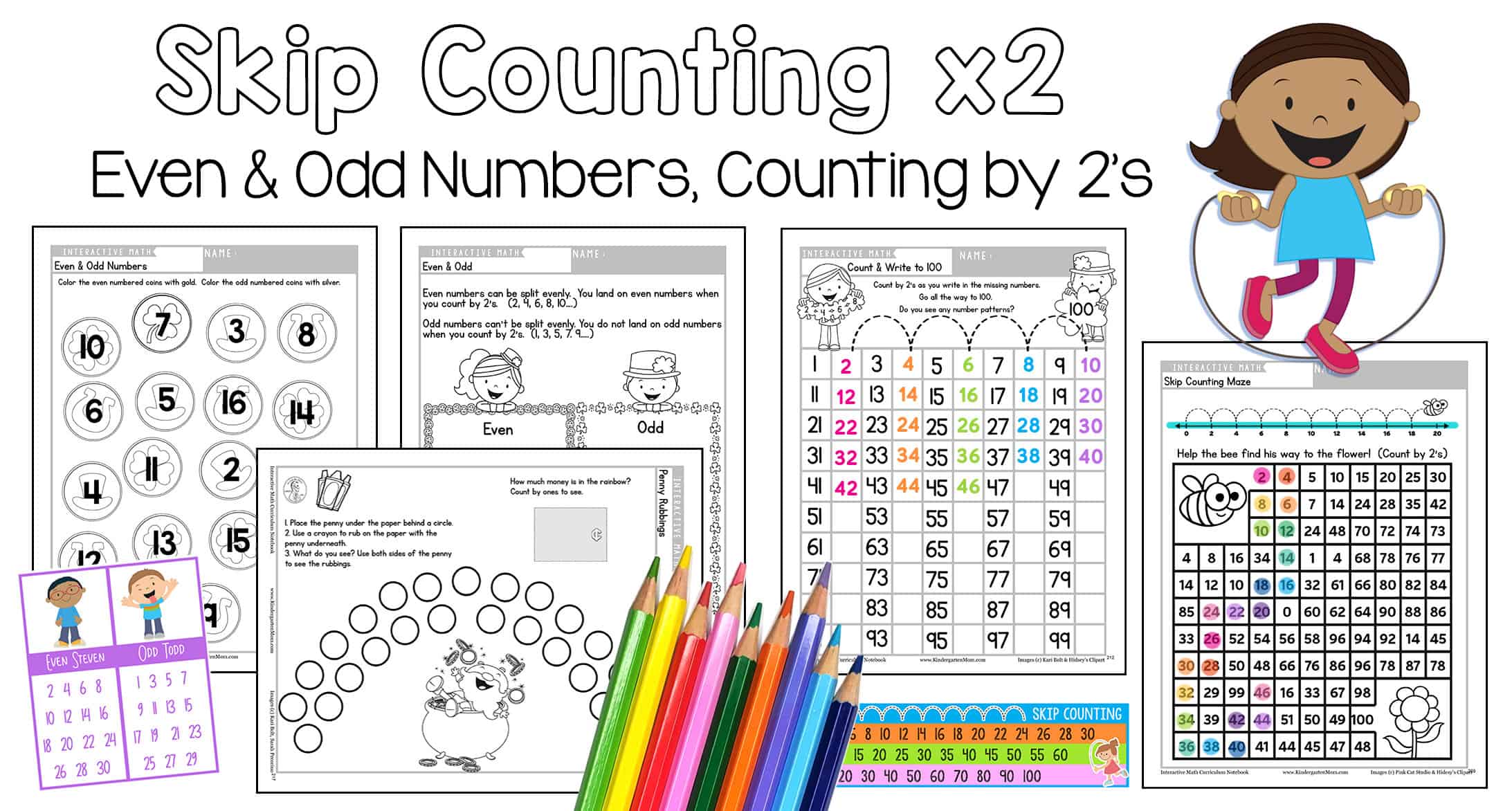 Skip Counting by 2s:
Students learn skip counting with engaging hands-on activities for math fact fluency. Kids will order multiples of 2, use dot to dot, count by 2s, and learn to use a hundred chart to count by 2s. In addition, kids will practice even and odd numbers, skipping up to 100, and learning through fun games.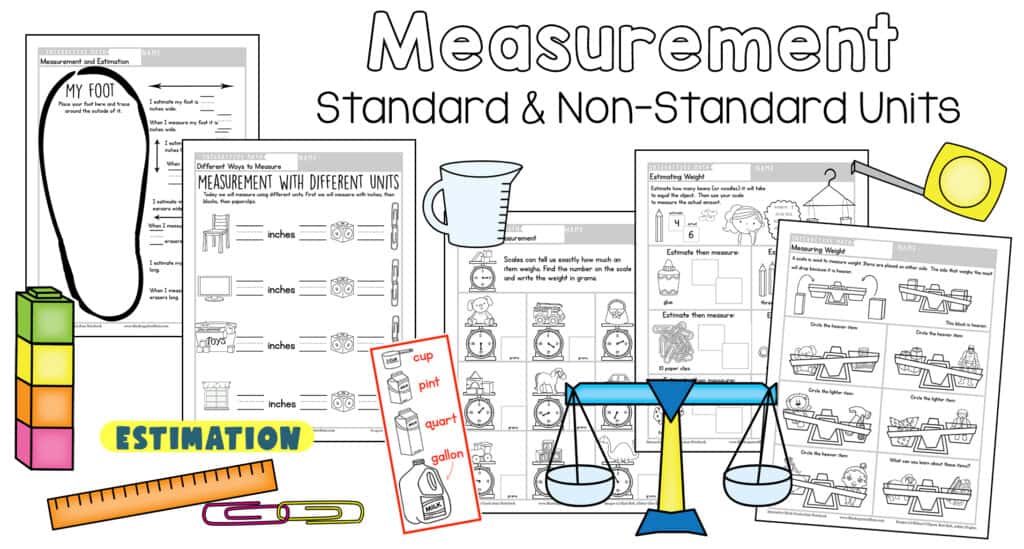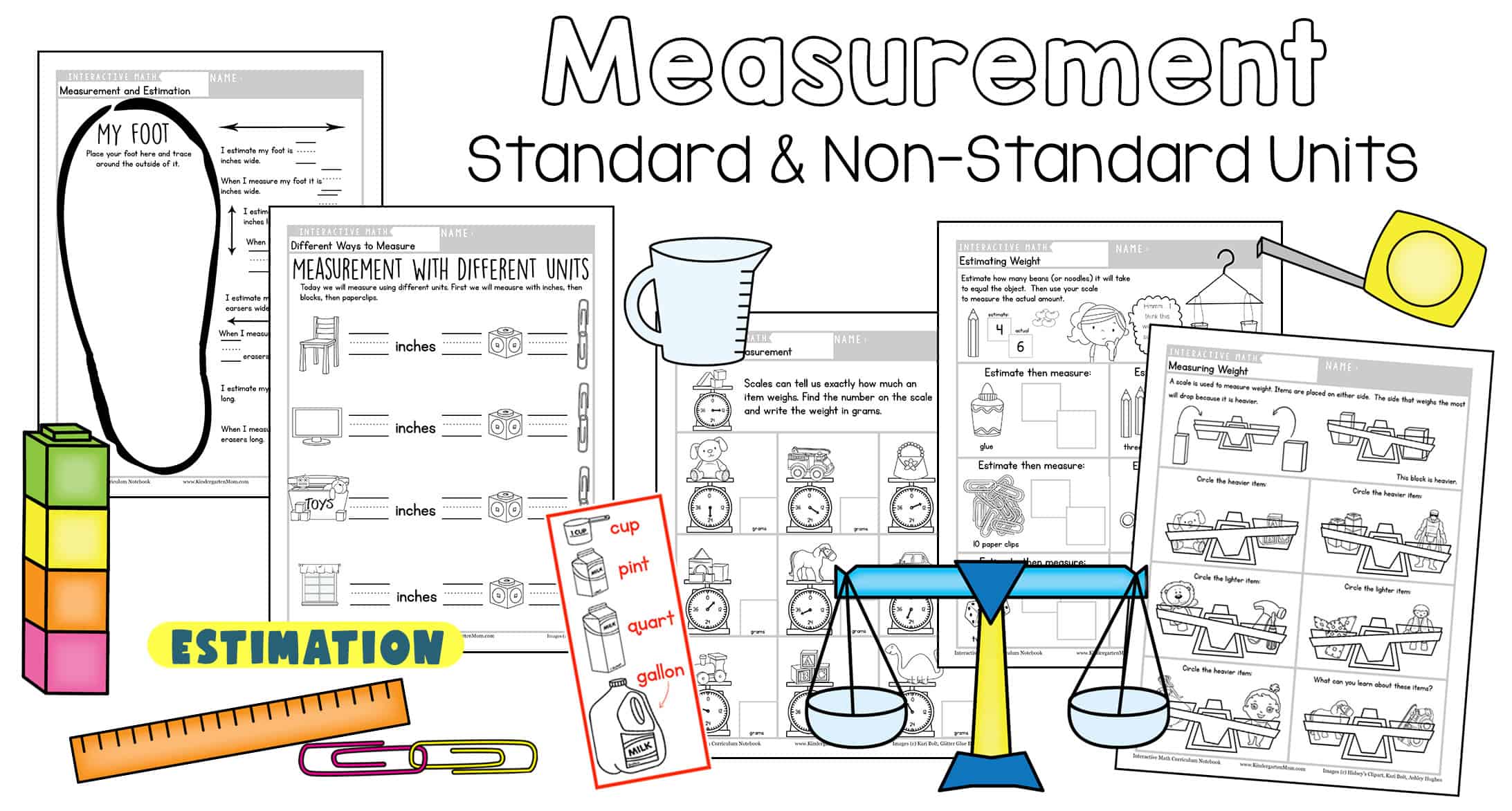 Measurement Standards and Non-Standard Units:
Kids practice measuring in a variety of ways using rulers and capacity. Teach students to use measurements in cups, pints, quarts, and gallons and weight objects using a weight scale. Students will be able to express and compare the length of an object as a whole number of length units using shorter objects and understand the length measurement of an object.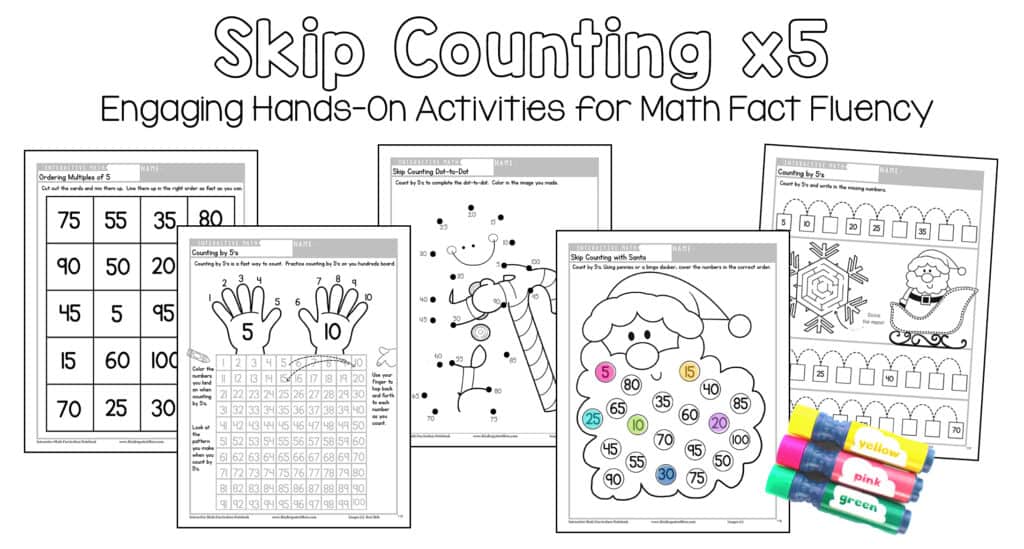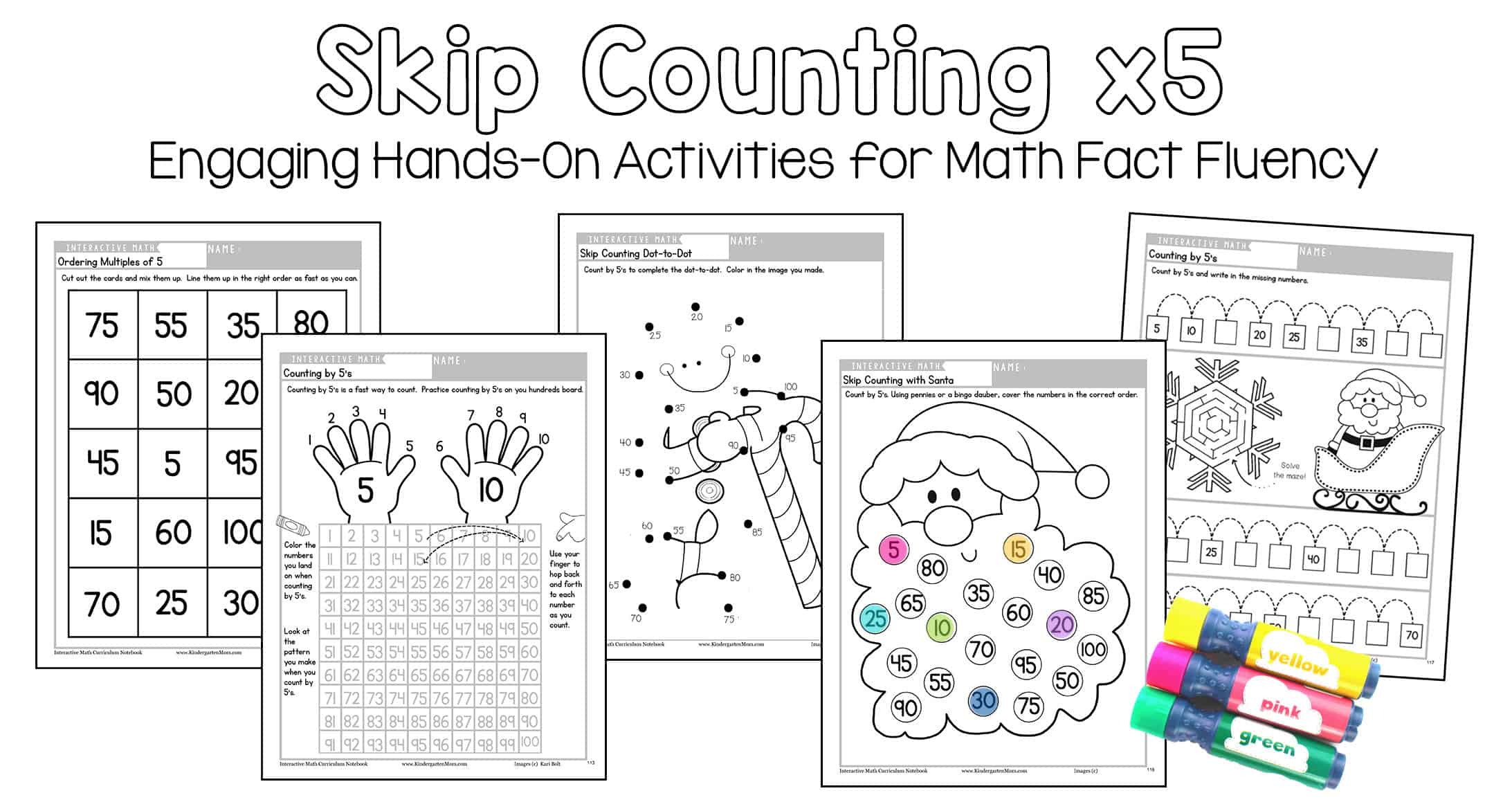 Skip Counting by 5s:
Students learn skip counting with engaging hands-on activities for math fact fluency. Kids will order multiples of 5, use dot to dot, count by 5s, and learn to use a hundred chart to count by 5s. These math exercises are a great way to master numbers forward and backwards.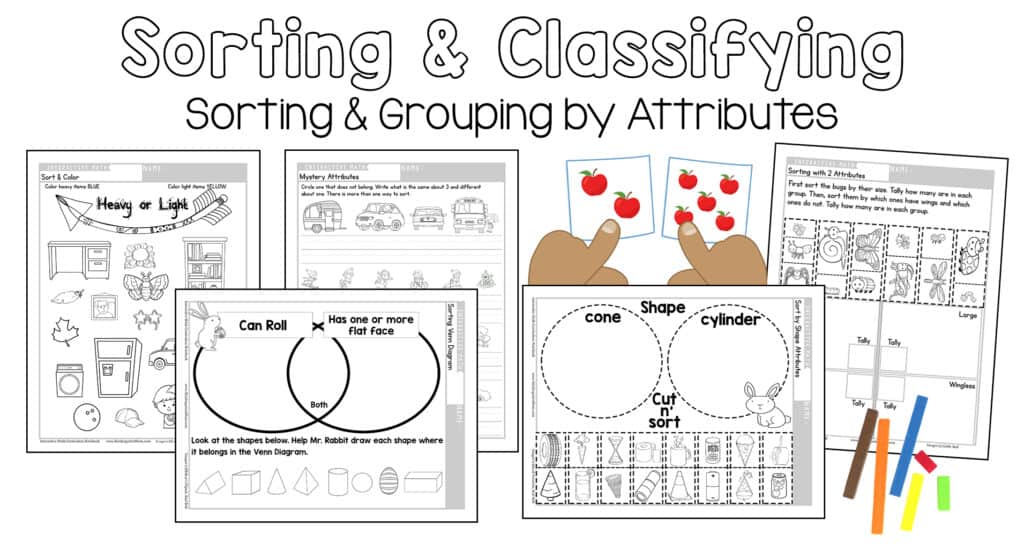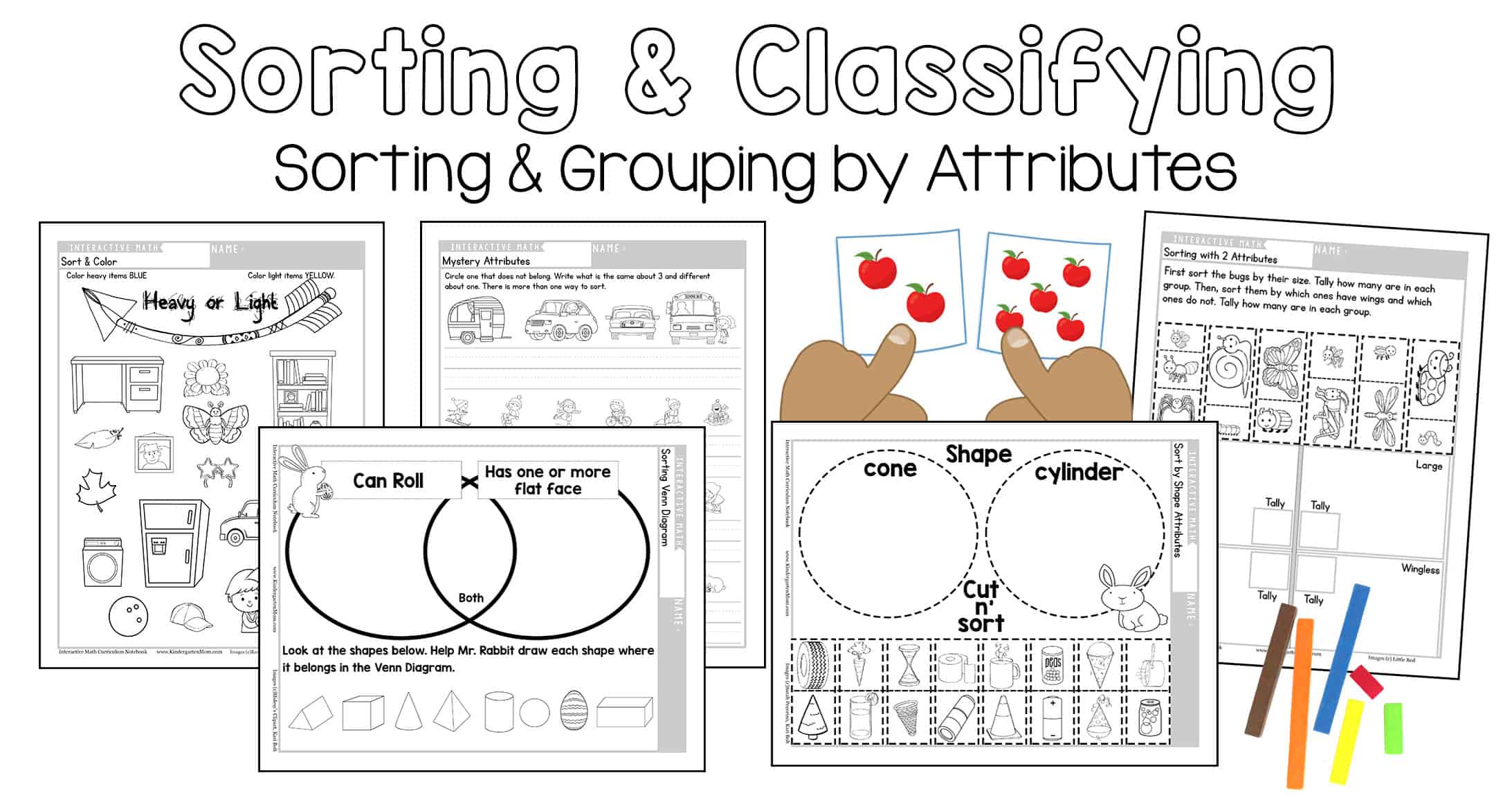 Sorting and Classifying Activities:
Use hands-on experiences to help students understand sorting and grouping by attributes. Kids will play games with dice, use shapes to cut and sort, and review objects to identify by heavy vs. light. Comparing and grouping objects is key to Kindergarten skills.
Bonus Printables for Hands-On Math Activities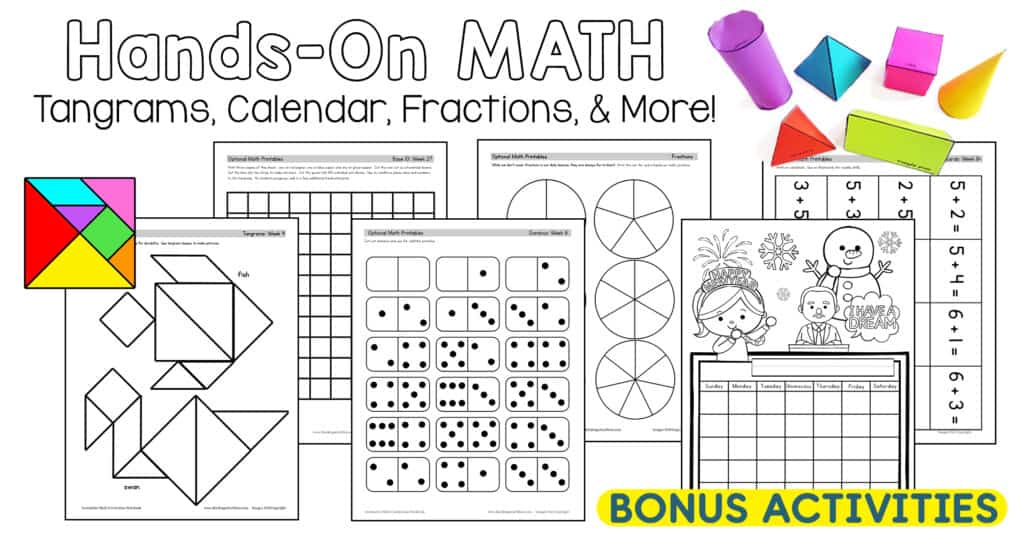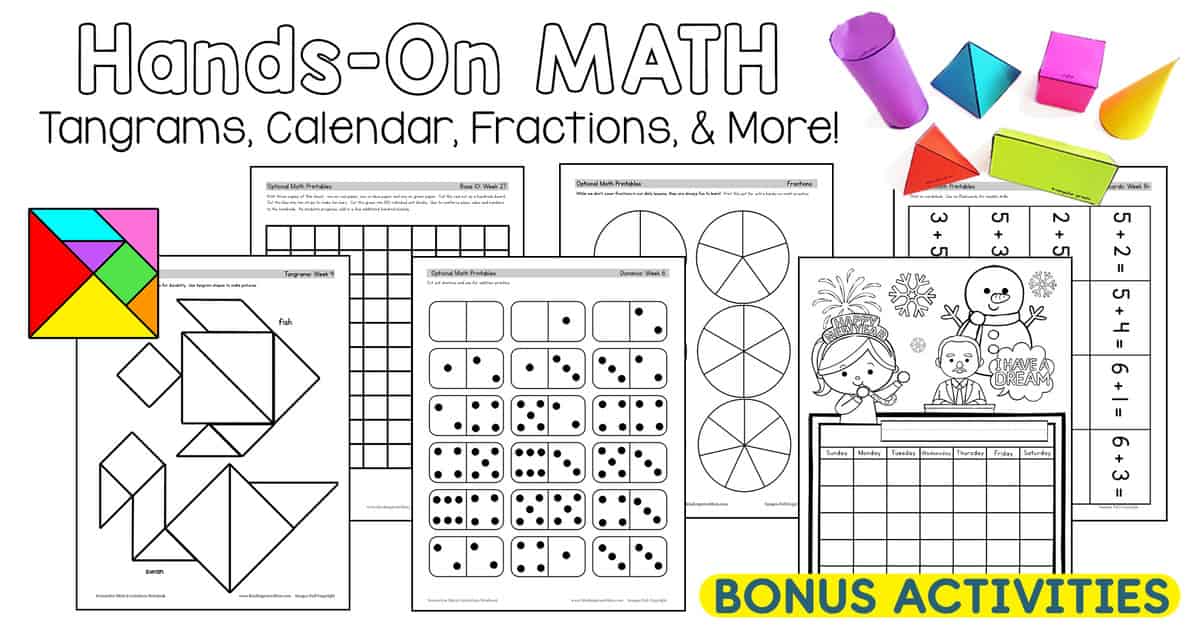 Bonus Activities: Math Printables
Use our extra bonus activities for hands-on math experience! You'll discover tangrams, calendars, and fractions for extra practice, and engaging activities to keep kids happy learning and growing in Kindergarten Math Skills and Concepts!
Suggested Materials:
Highly Recommended: Playdough, Q-Tips, Dice, Coins, Candy Graphing, Bead or Nut sorting, Cards, Money, Bingo Daubers
Optional: Peg Board & Rubber Bands, Snap Cubes, Pan Balance Scale, Judy Clock
BUNDLE & SAVE with our Kindergarten Bundle:
Additional information
| | |
| --- | --- |
| Product License | Homeschool, Classroom |