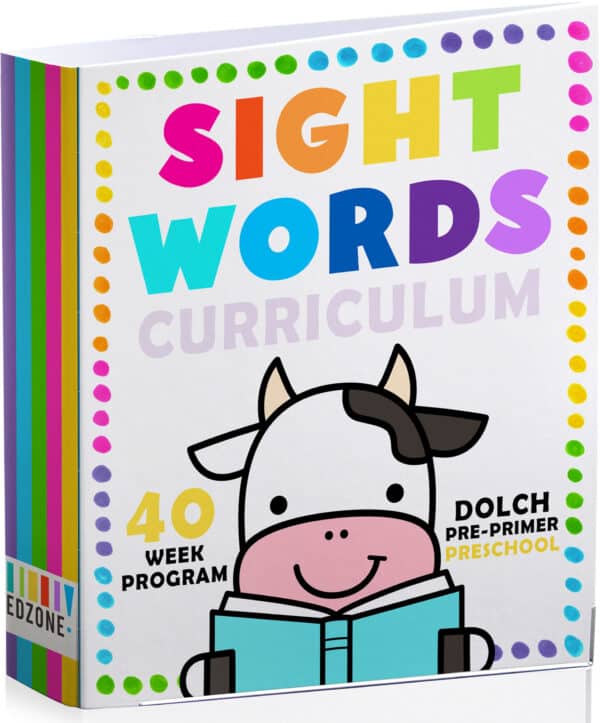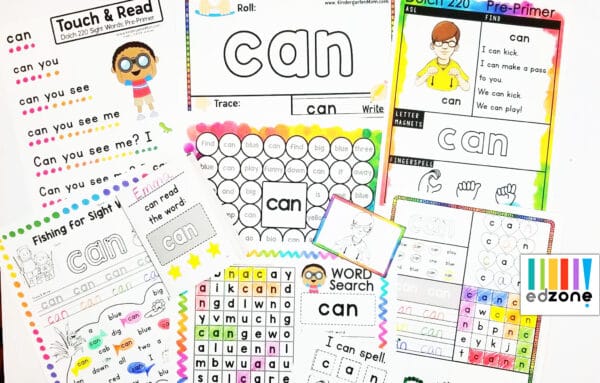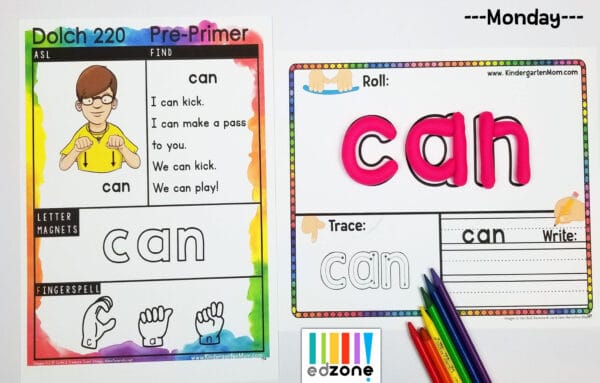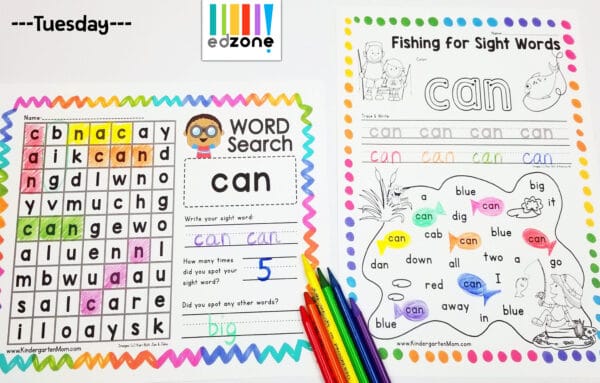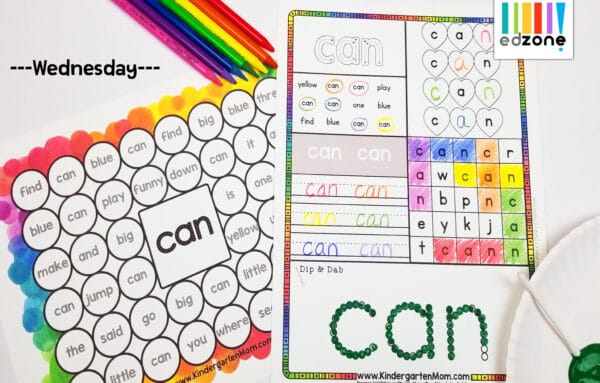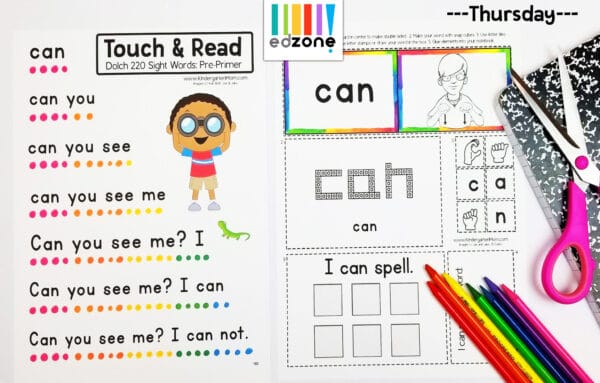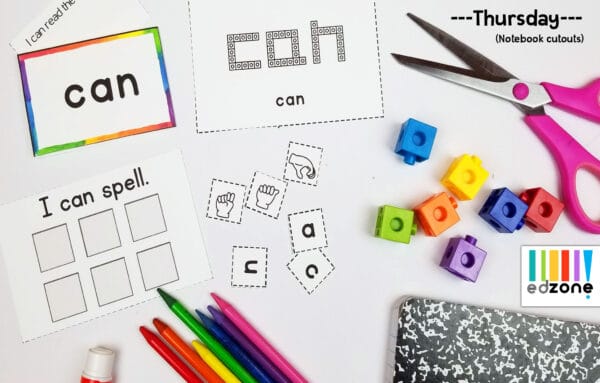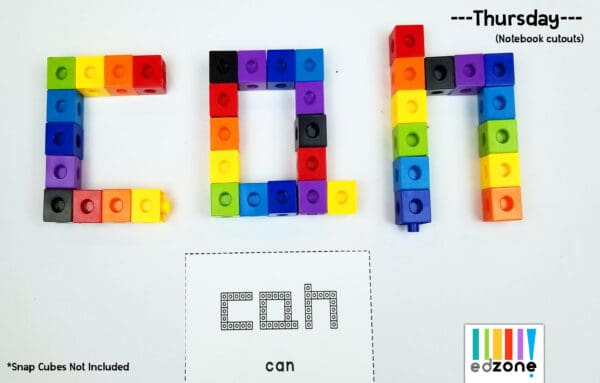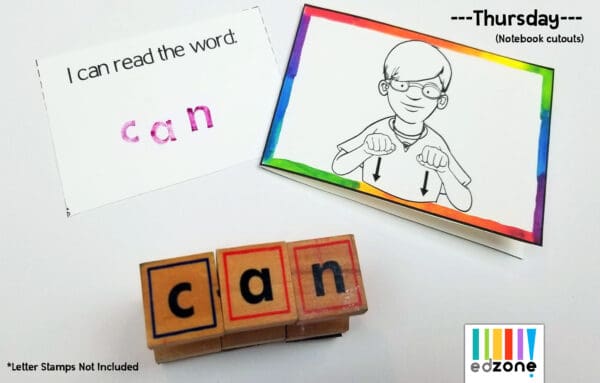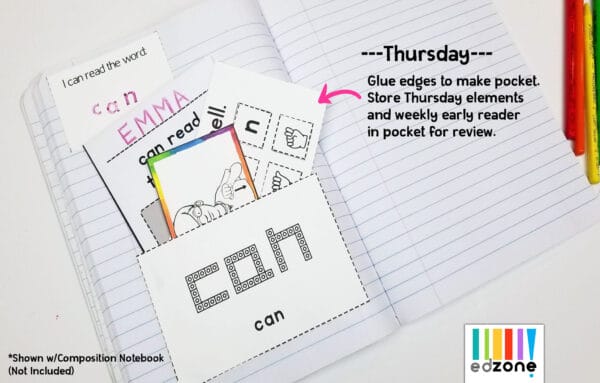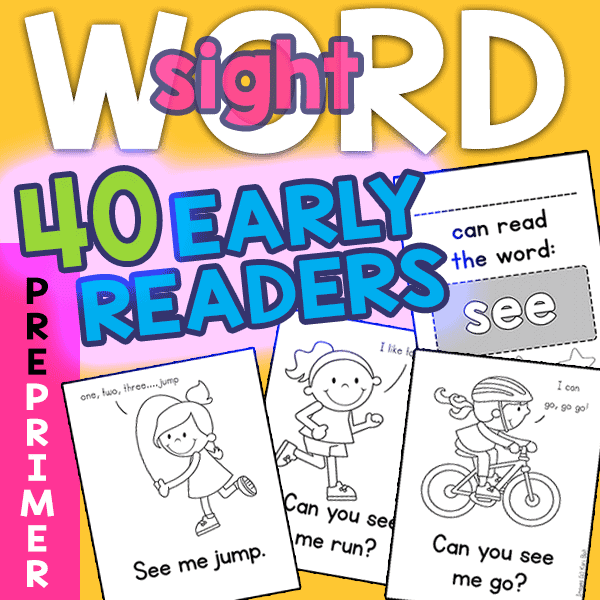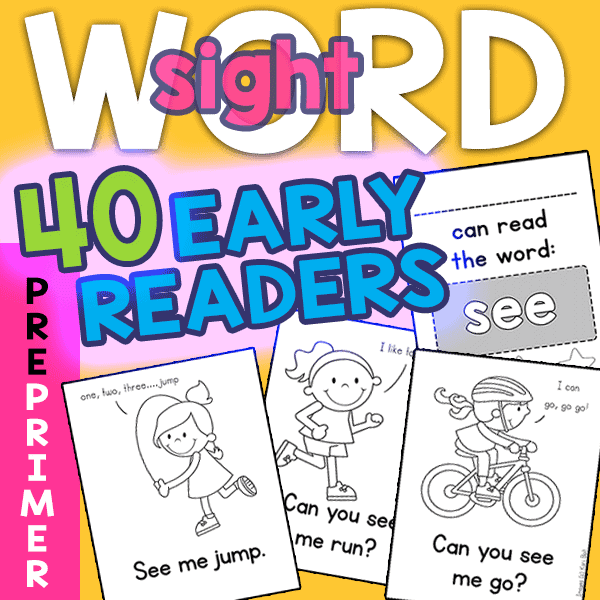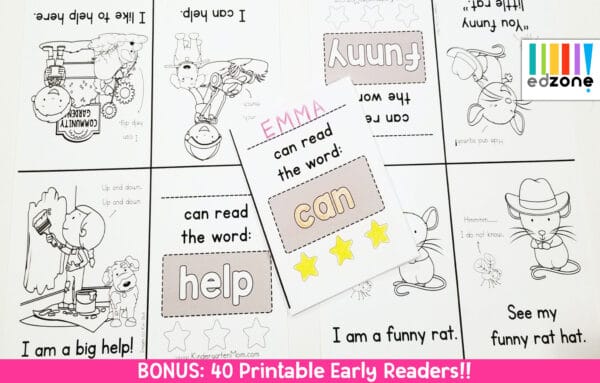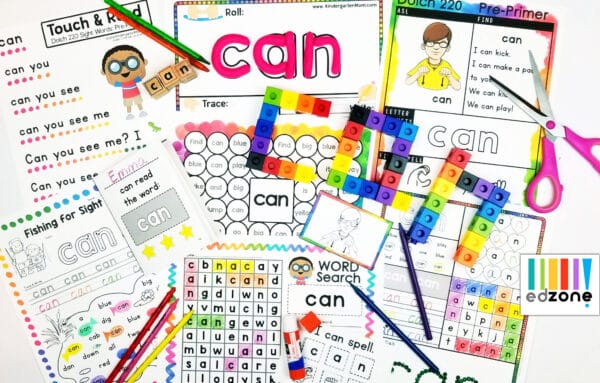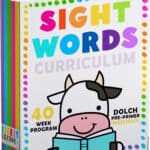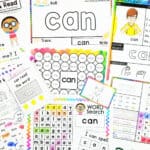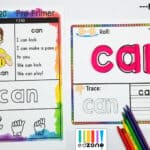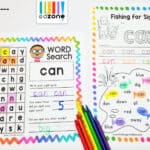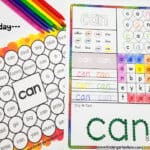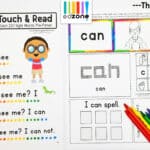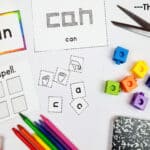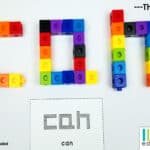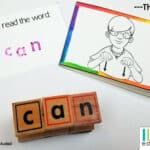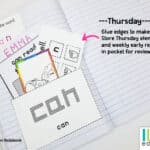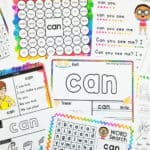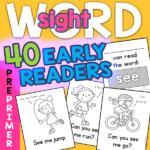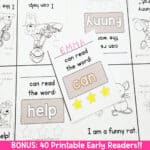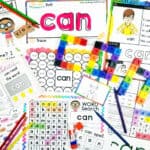 Preschool Sight Words Curriculum
Sample       Format: PDF        Grade: Pre-K        Pages: 386      Bundle & Save
Sight Word of the Week covers pre-primer 40 key sight words from Dolch 220 Words List for Preschool and Kindergarten students. Each week covers a single sight word with fun and exciting preschool sight word worksheets, activities, games and hands-on resources. Students gain fine motor while learning how to read with preschool sight word games, charts, mini-books and so much more! Our 40-week Dolch sight word lesson plans covers the entire 40 Dolch 220 Pre-Primer list with highly engaging, fun to learn, reading program for students learning to read.
Please note this is a downloadable product only, nothing physical will be mailed. Binder and elements in photos are for illustrative purposes only.
⭐Budget-Friendly Pricing
⭐Simple, Low-Prep Format
⭐Interactive & Hands-On
⭐Friction-Free Homeschooling
⭐Meets or Exceeds Standards
⭐Multiple Students & Abilities
⭐Simple Format Outlines
⭐No Expensive Teacher Guides
⭐Encourages Independence
Description
Additional information
Reviews (4)
Description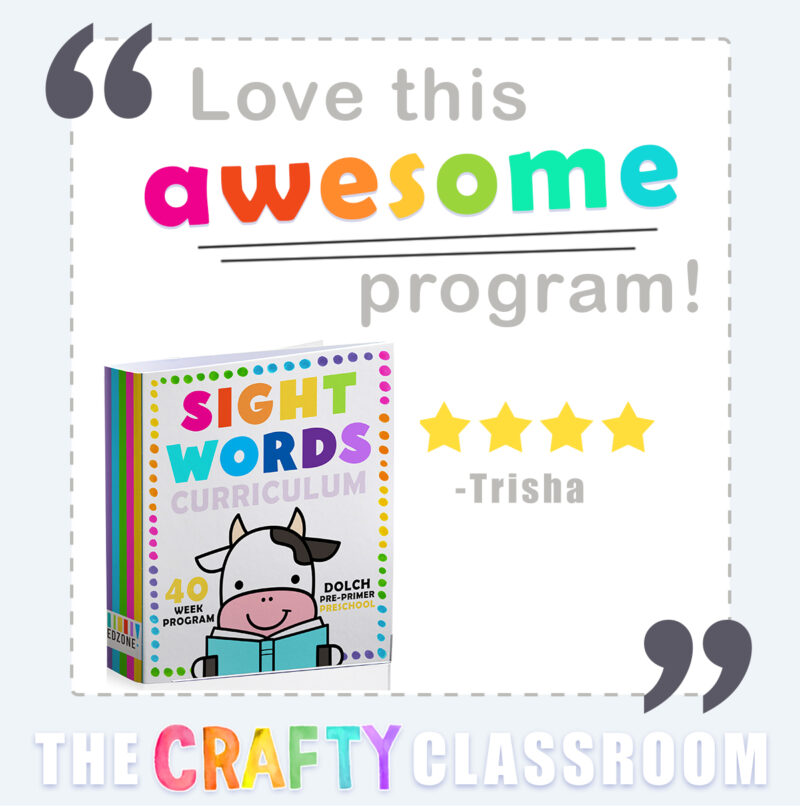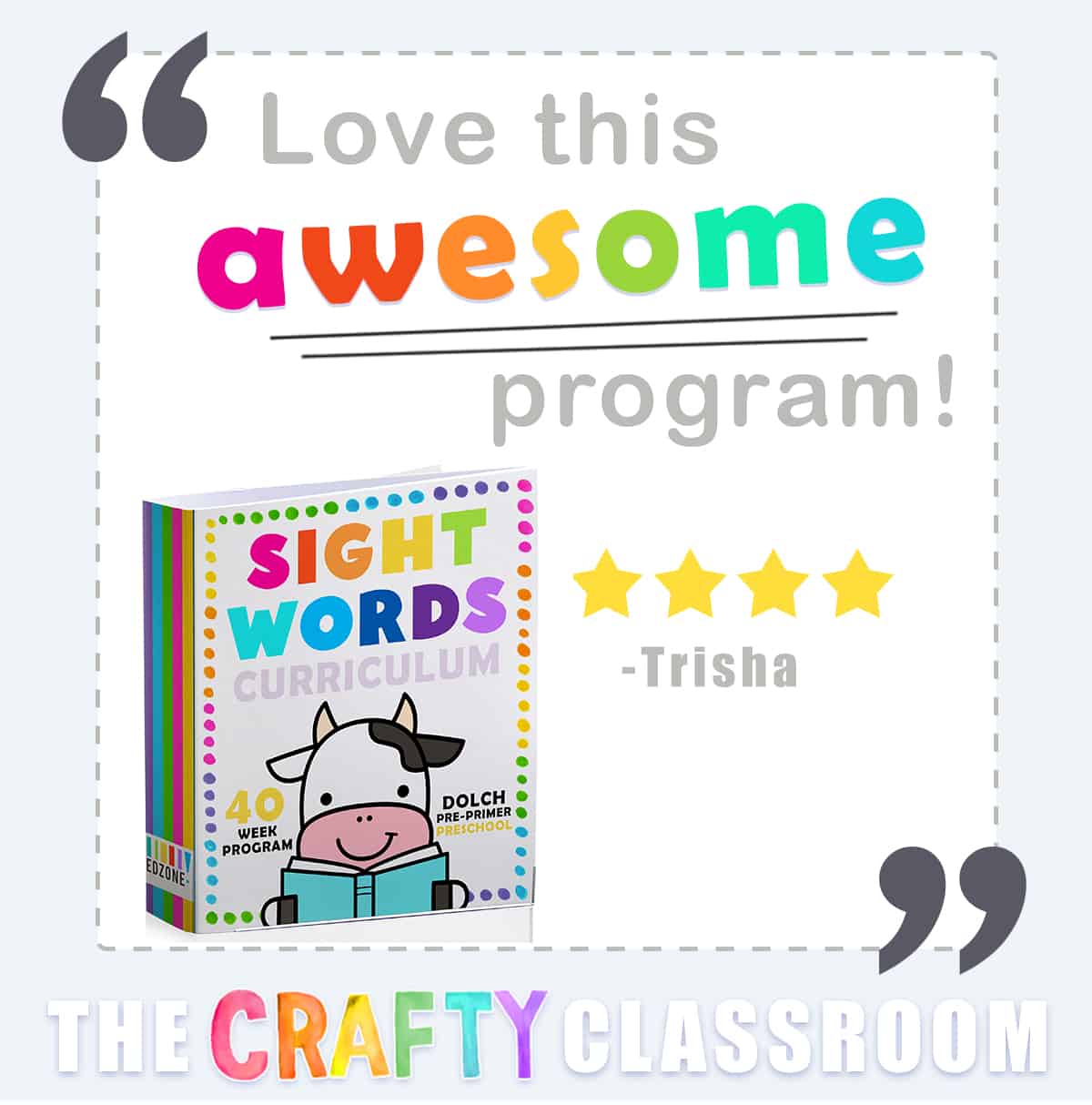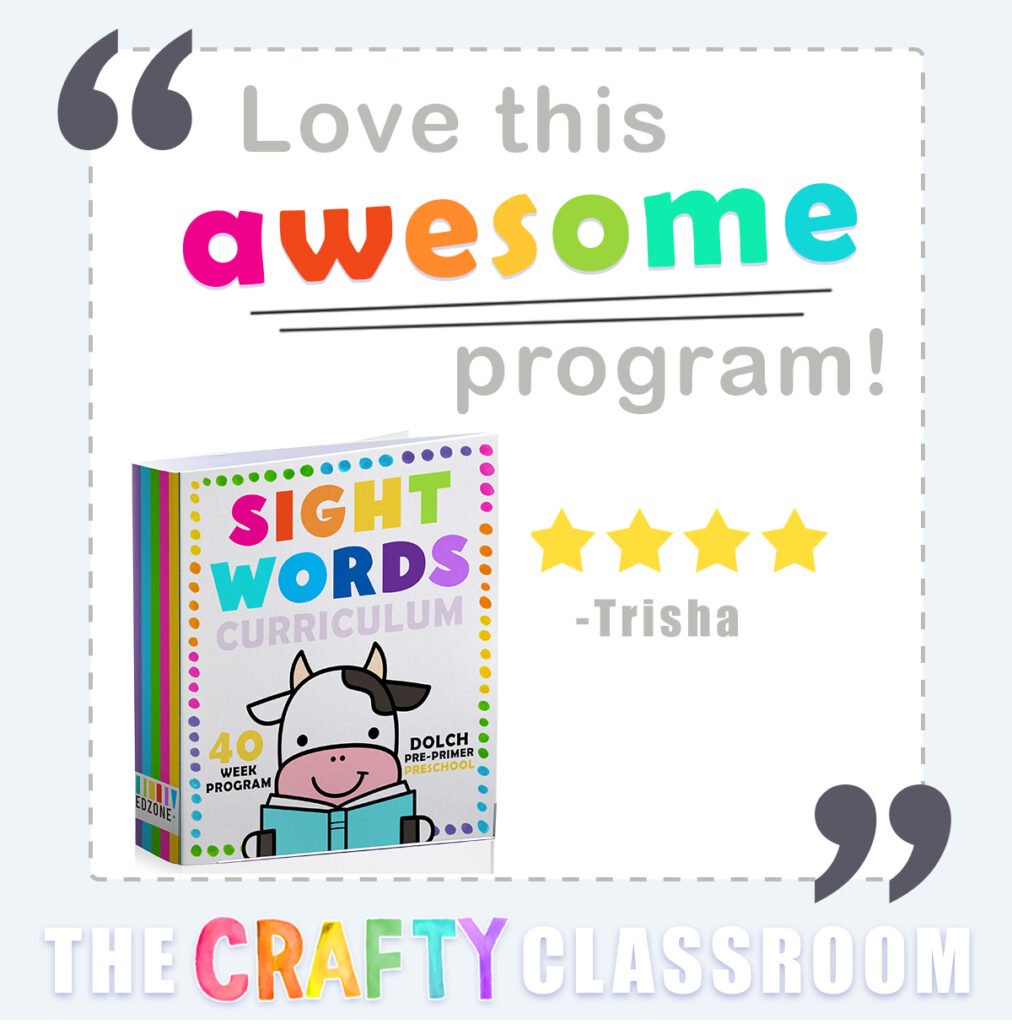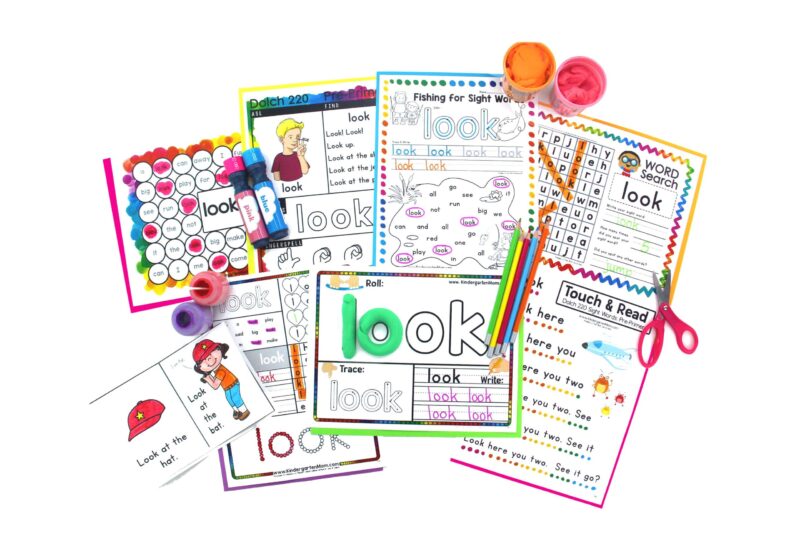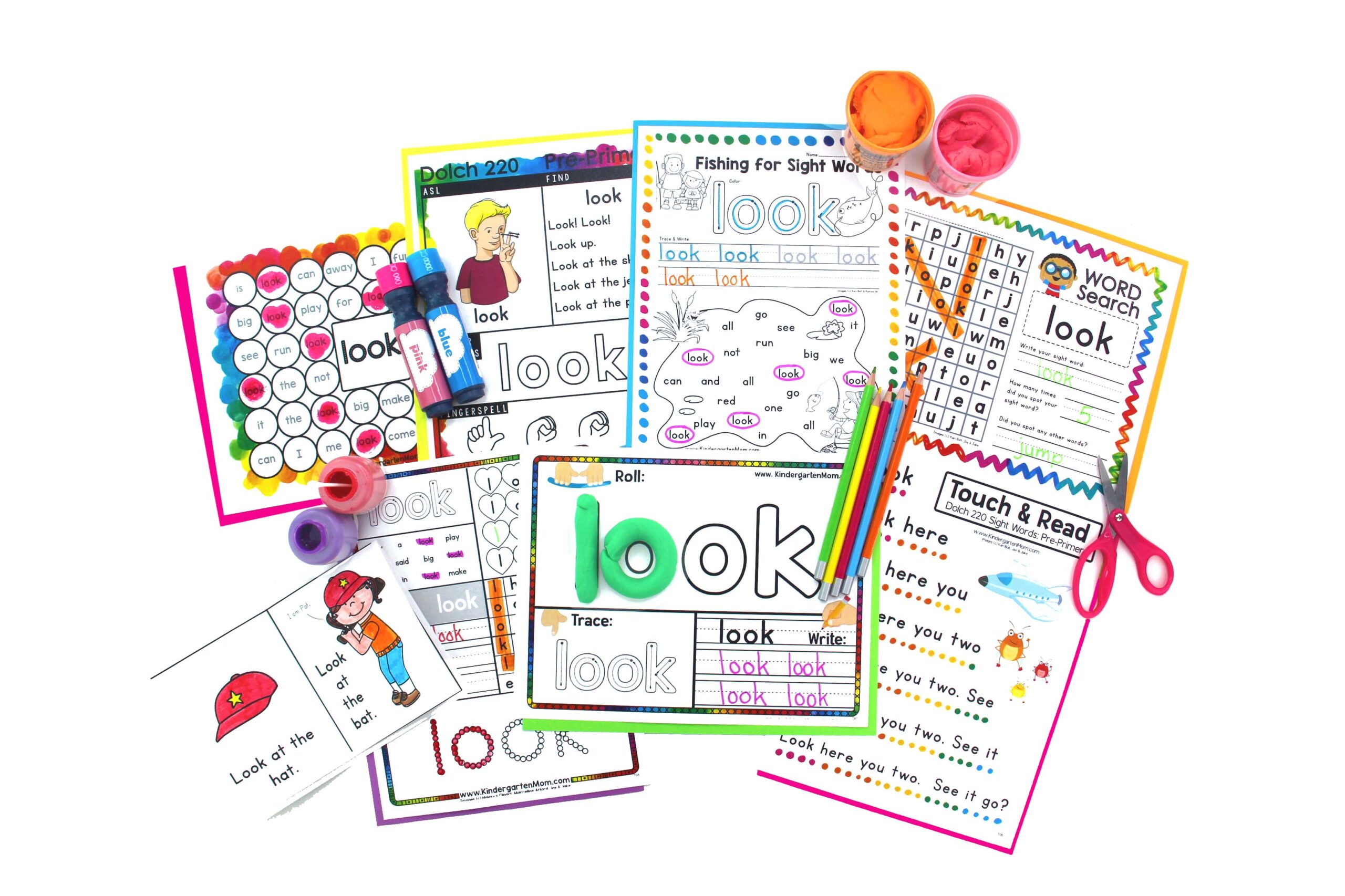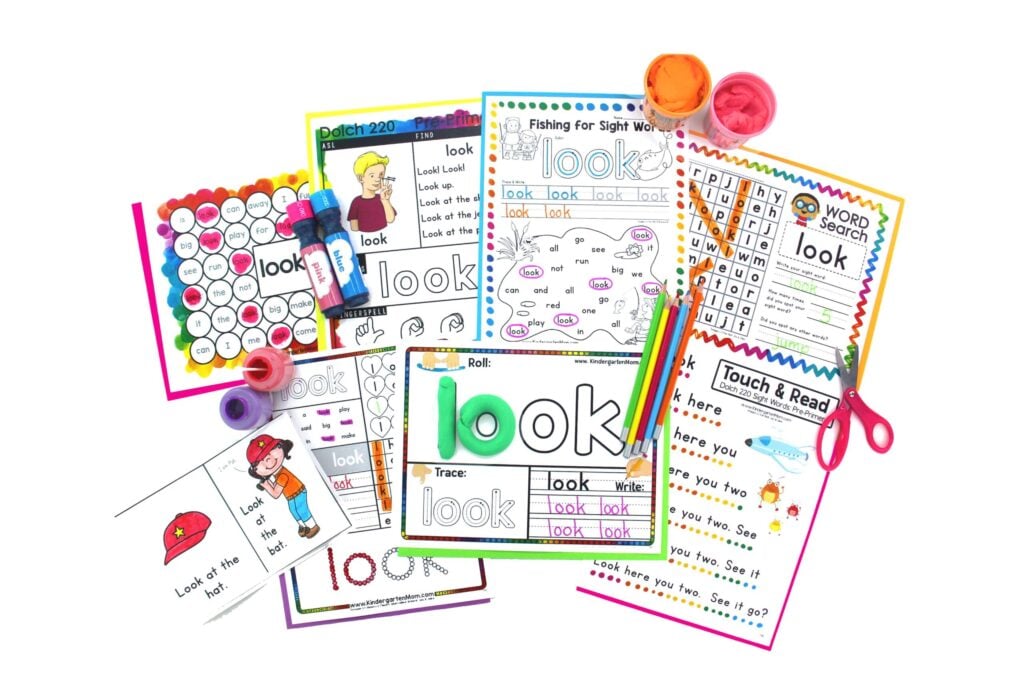 Preschool Homeschool Reading Curriculum
Product Overview
Our Pre-Primer Sight Words Curriculum contains all 40 Dolch Pre-Primer Words as a no-prep, print-&-go, and packed full of exciting Dolch Sight Word lesson plans with games, flashcards, worksheets and so much more! Each week covers a single sight word which includes a fine motor fun filled mini-book that will allow your students to soar in their reading levels.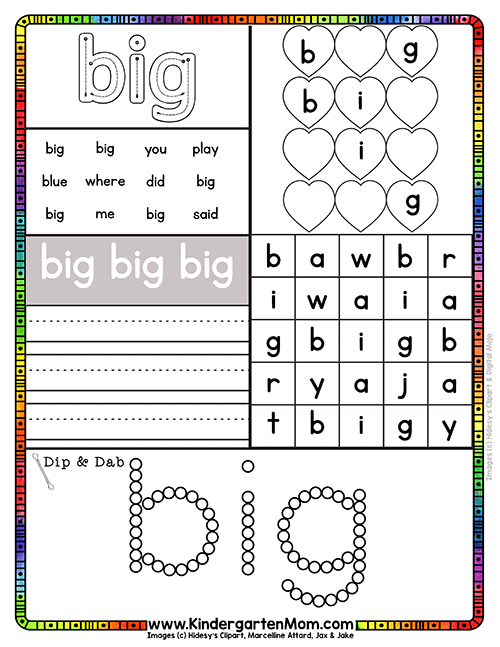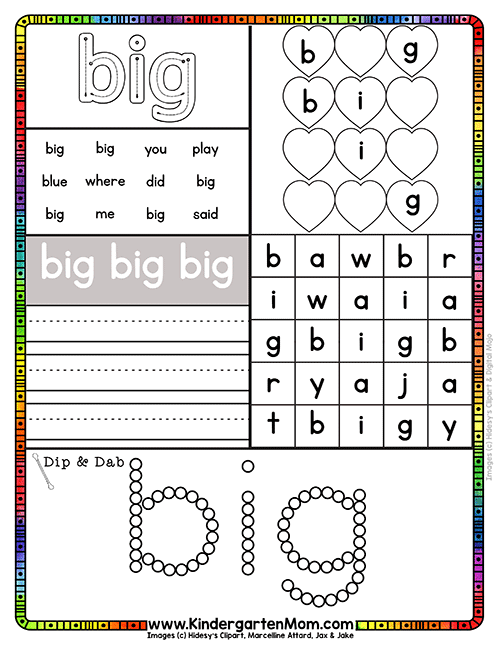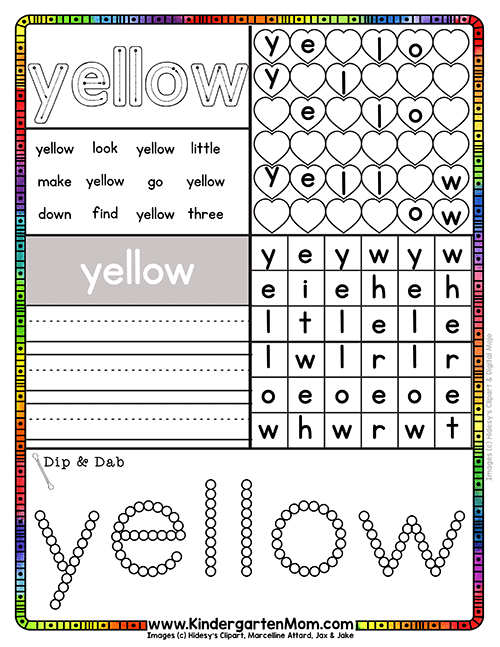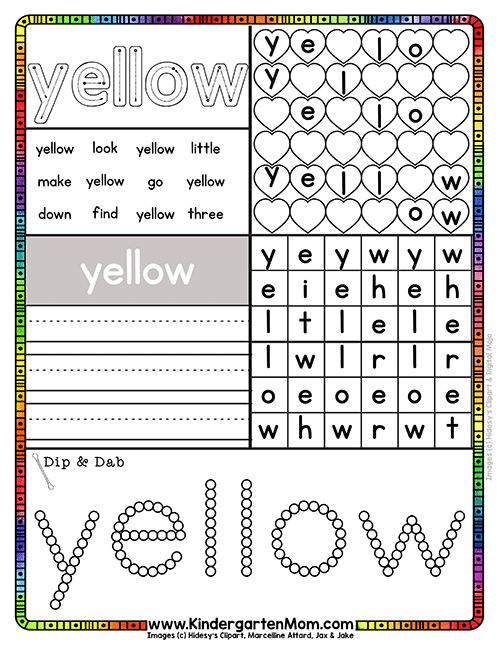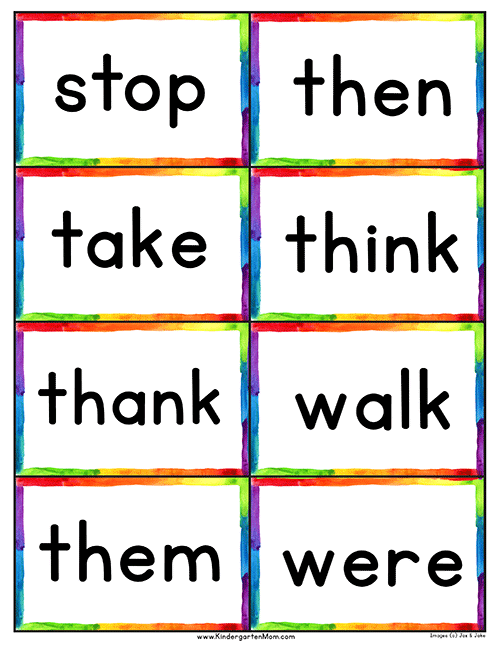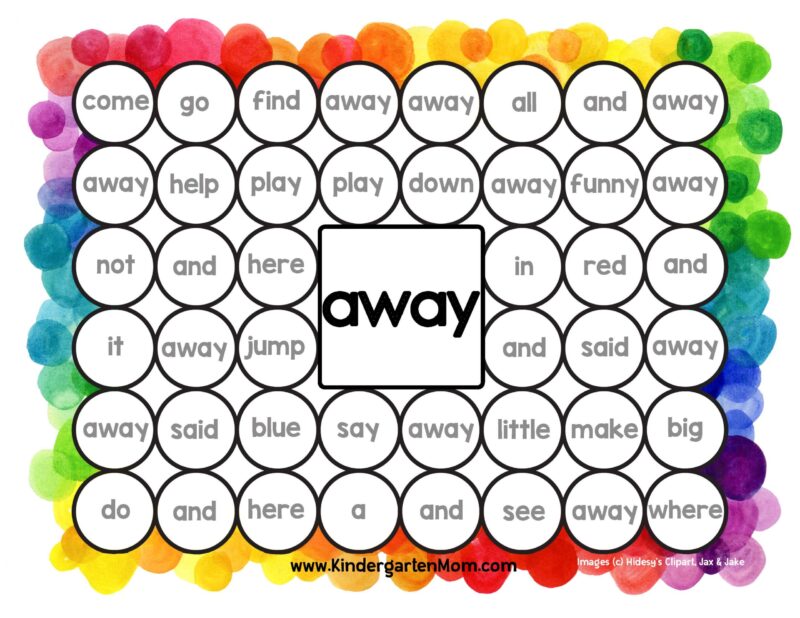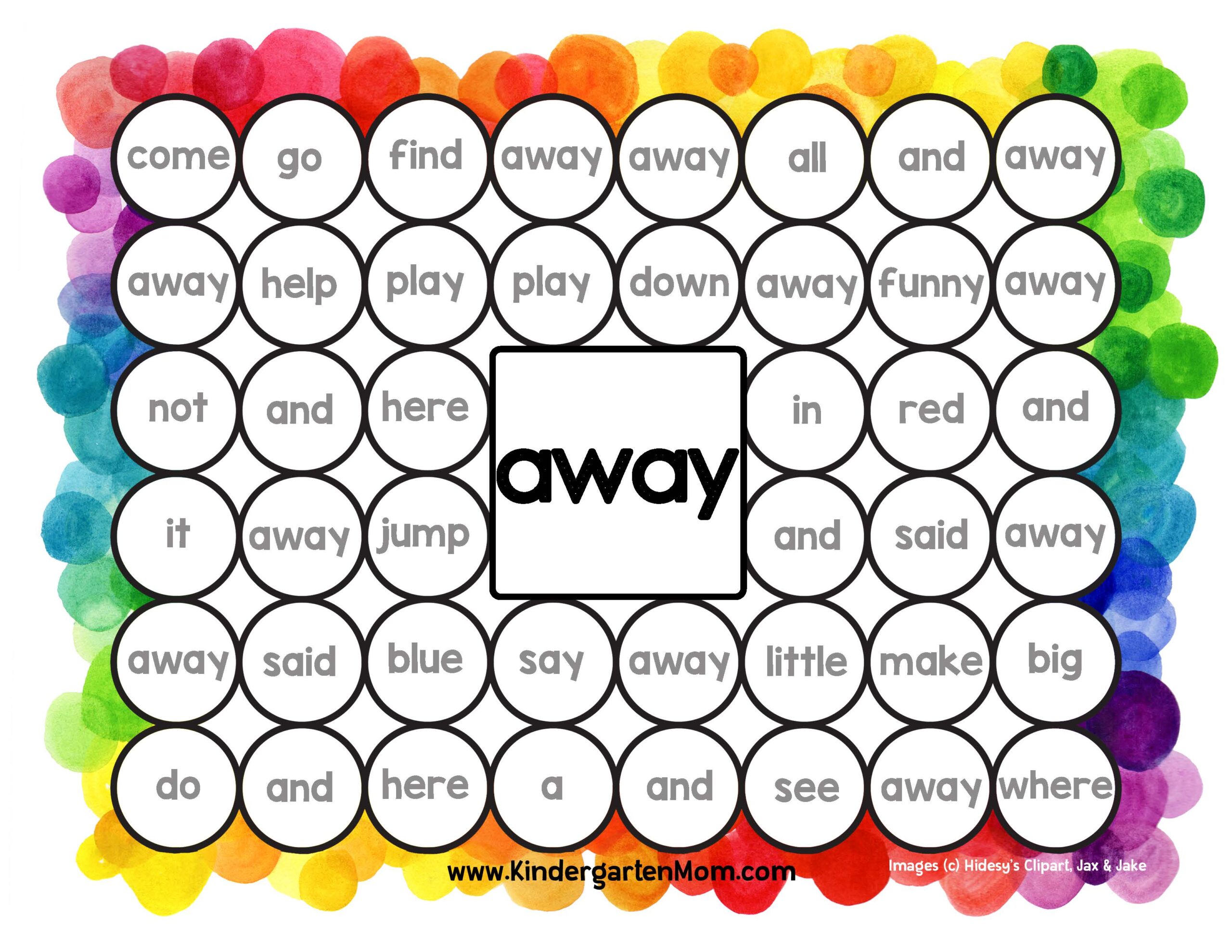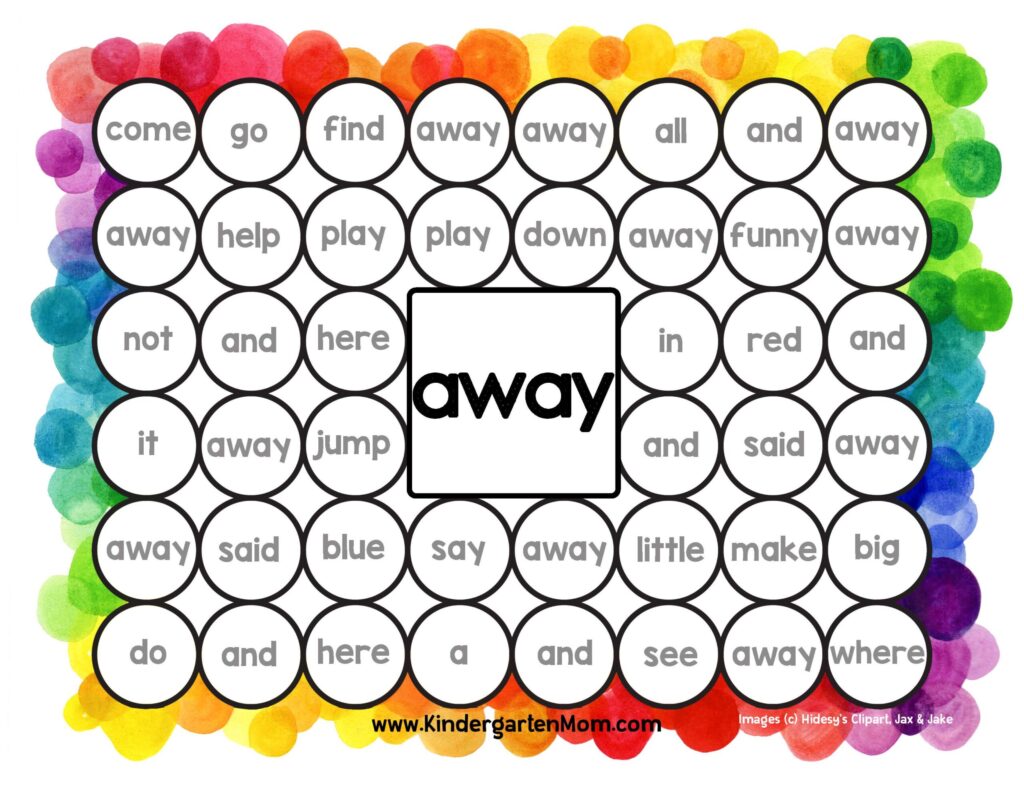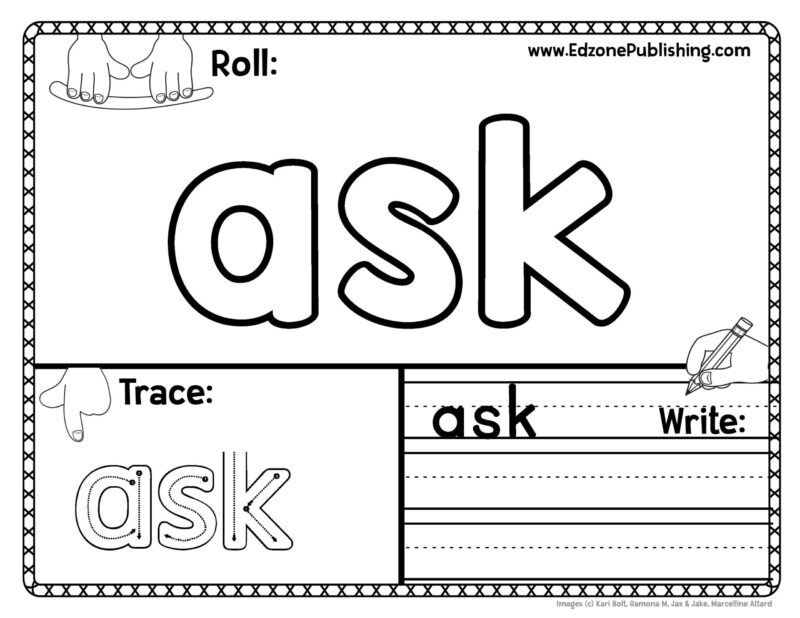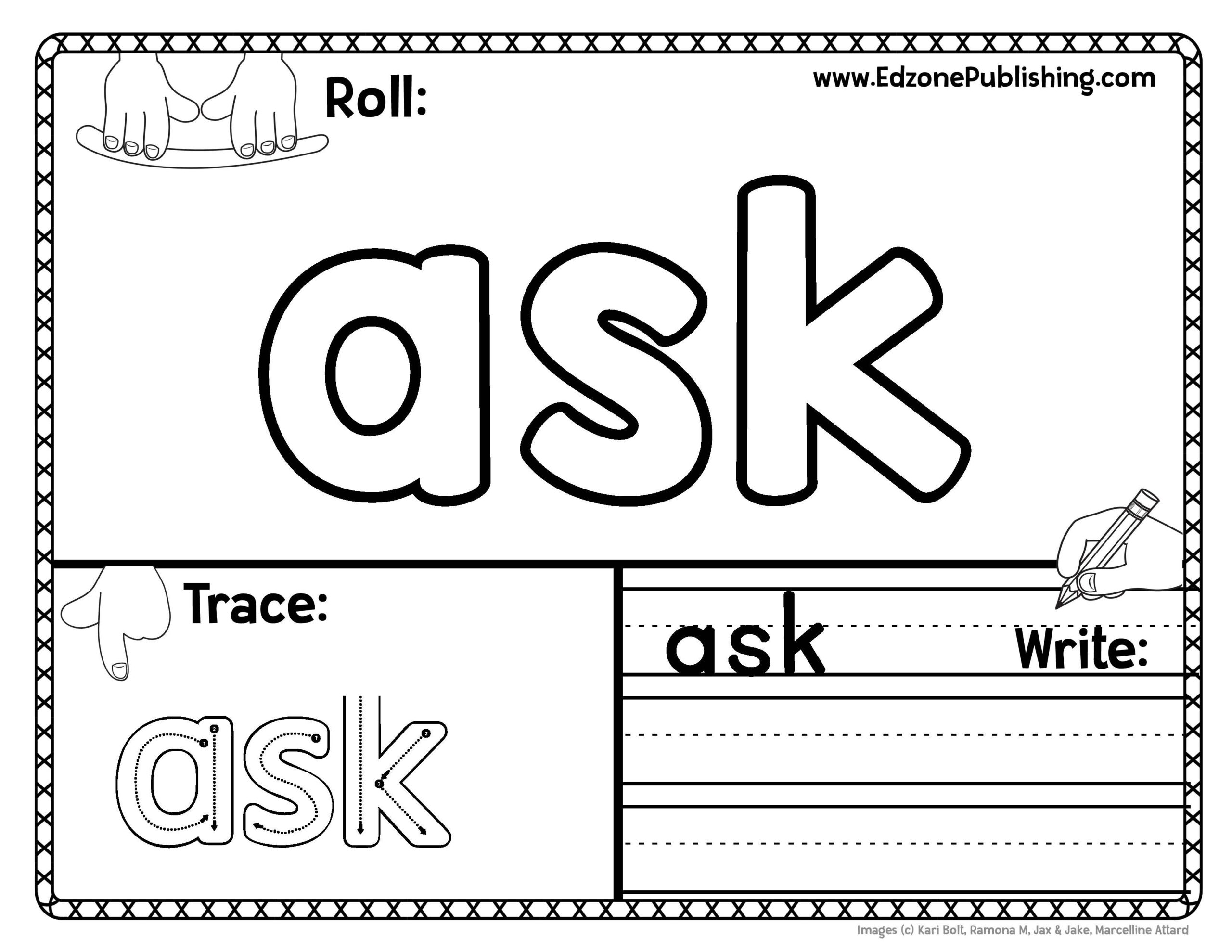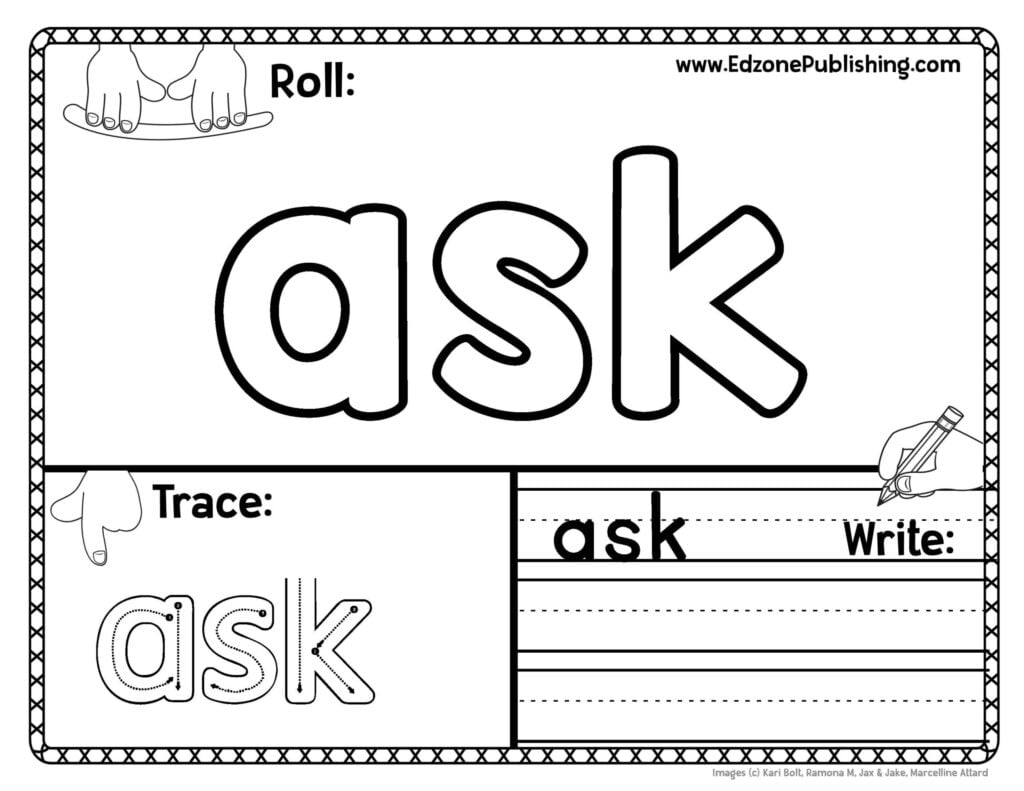 Covers Key Standards & Skills
What's Included:
This set includes activity packs covering all 40 Sight Words from the 220 Dolch List for Pre-Primers:
One Dolch Pre-Primer Word per Week

8 Weekly Activities (Monday-Thursday)

ASL Sign Chart

Playdough Mats

Sight Word Search

Fishing for Sight Words

Sight Word Dab &Dot

Touch & Read Sight Word Sentences

Sight Word Spelling Worksheet

Sight Word Cut & Paste Notebook

Sight Word Bingo

Mystery Monster Review

Sight Word Sticker Charts

Student Assessments
Skills Covered:
This set builds and develops a wide variety of reading skills required for preschool levels:
ASL Sign Language

Sight Word Recognition

Reading Pre-Primer Words Fluently

Reading Comprehension

Promotes Confidence in Reading Levels

Assists in Decoding Process

Problem Solving

Fine Motor Skills

Logic & Reasoning

Identify Pronunciation Problems
Independence in Reading
Writing Skills
Assessment Indicators
How to Use:
These Pre-Primer Sight Words Lesson Plans does all the prep work for you! Containing all 40 Dolch Pre-Primer Words, it's a print-&-go, easy and exciting solution for beginning readers. Each week covers a single sight word which includes a fine motor fun filled mini-book that will allow your students to soar in their reading levels.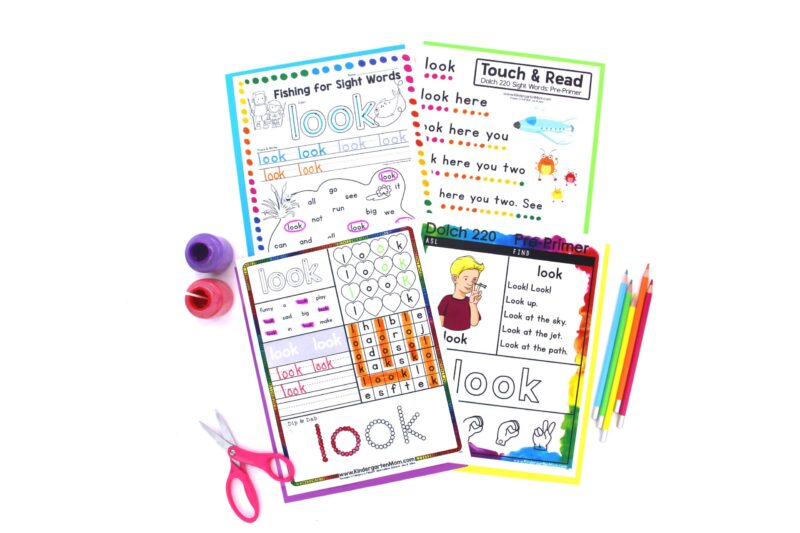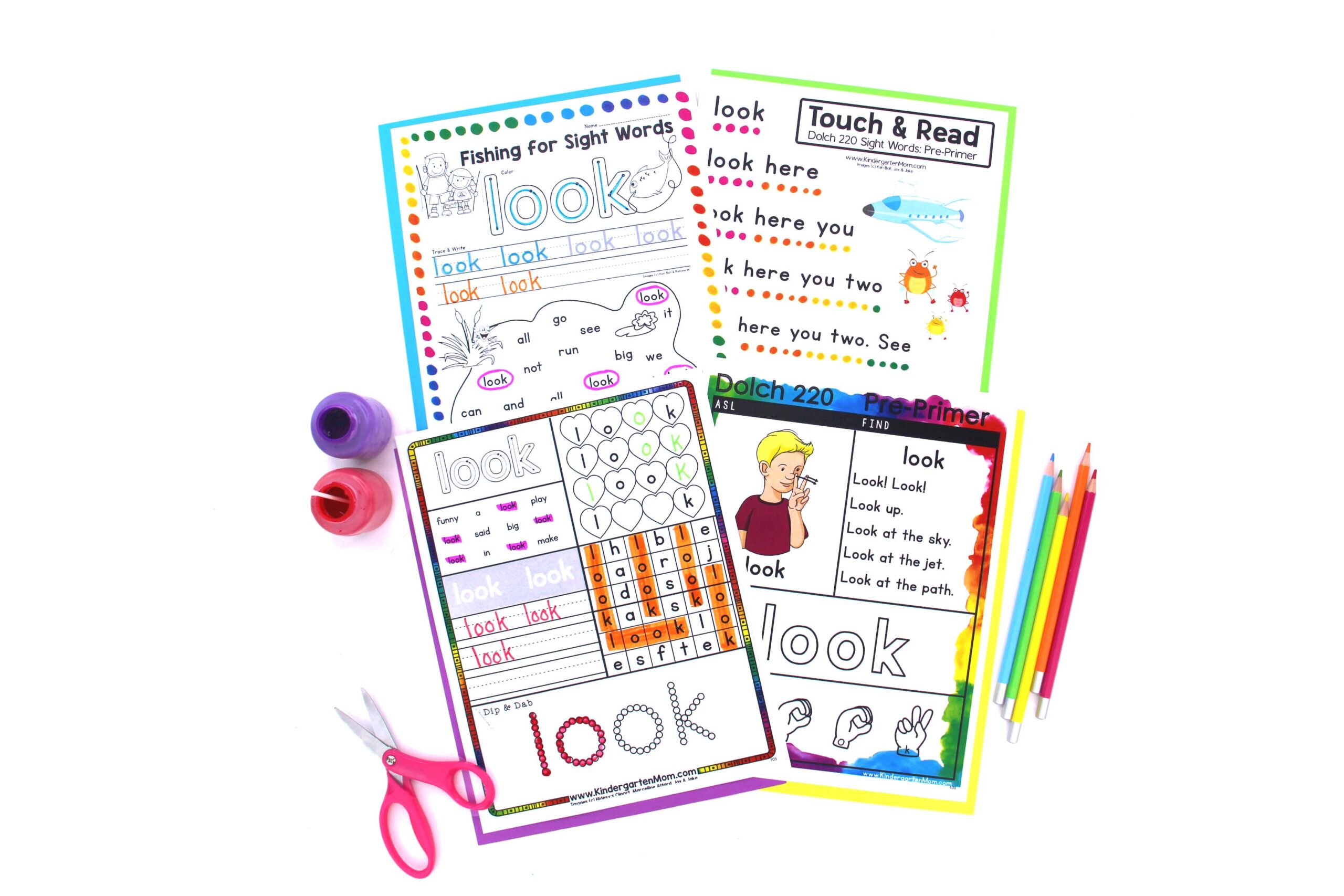 Monday Schedule:
Start the first day of the school week by teaching hands-on sign language in ASL for your sight word of the week. Students will read and recognize the word in sentences. With even more kinesthetic activities, kids will work with letter magnets and practice the fingerspelling as shown on the chart. In addition, kids roll out their dough and get tracing practice to properly form the letters.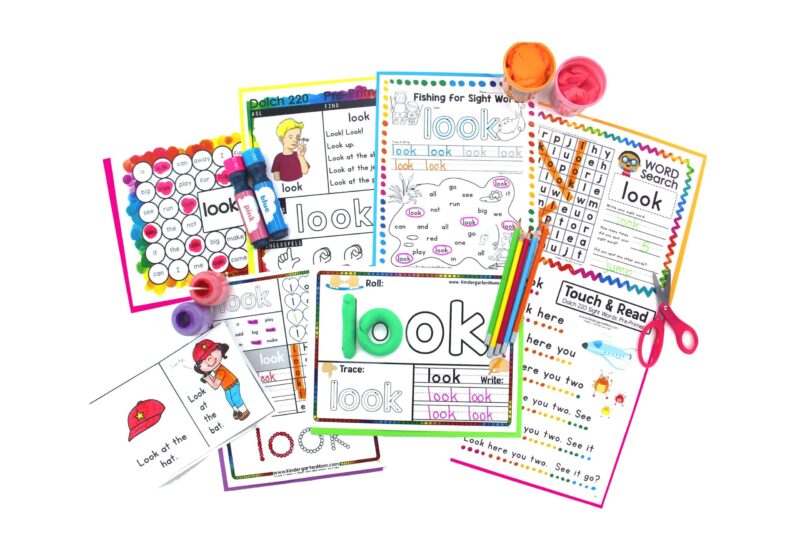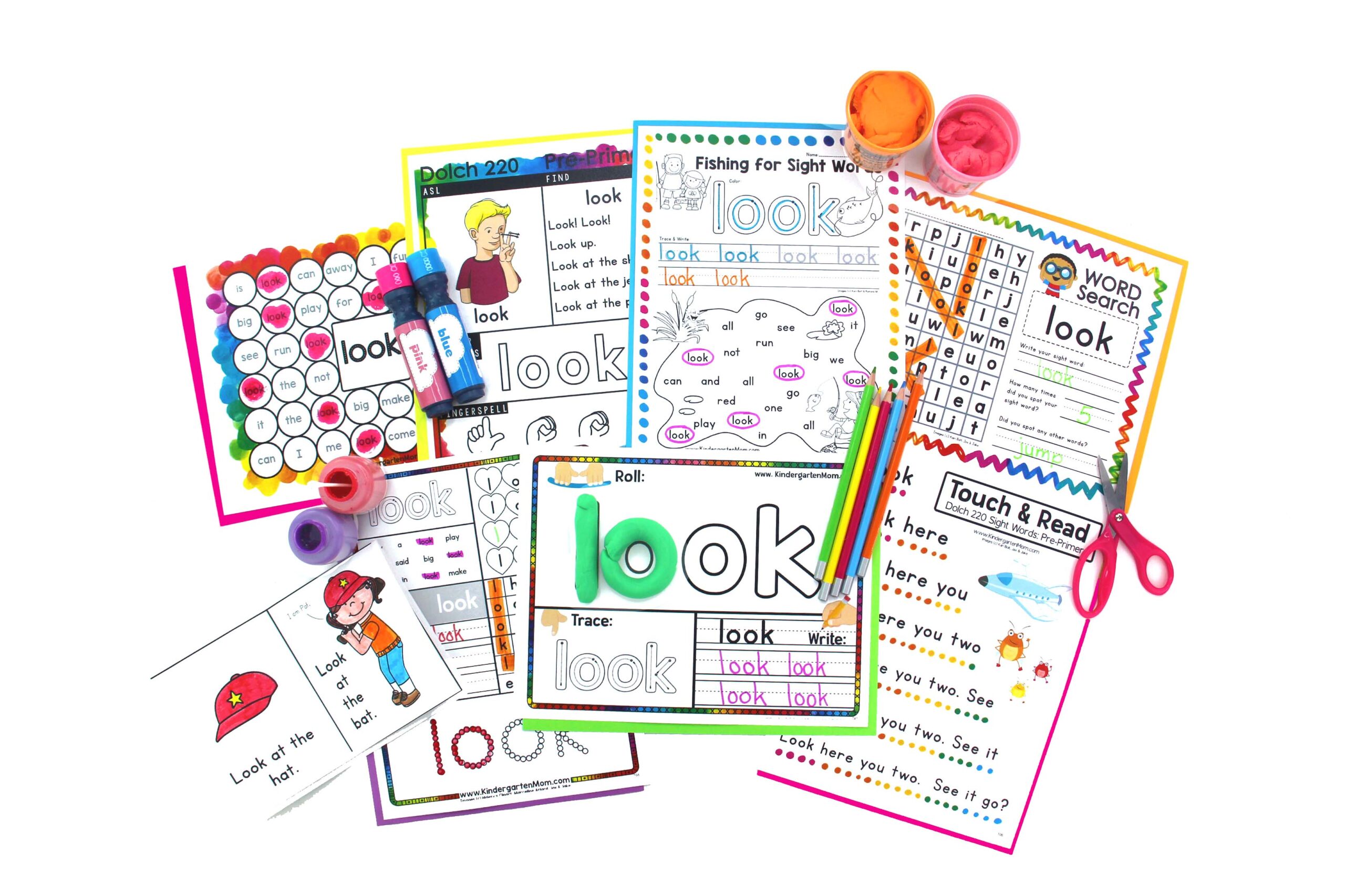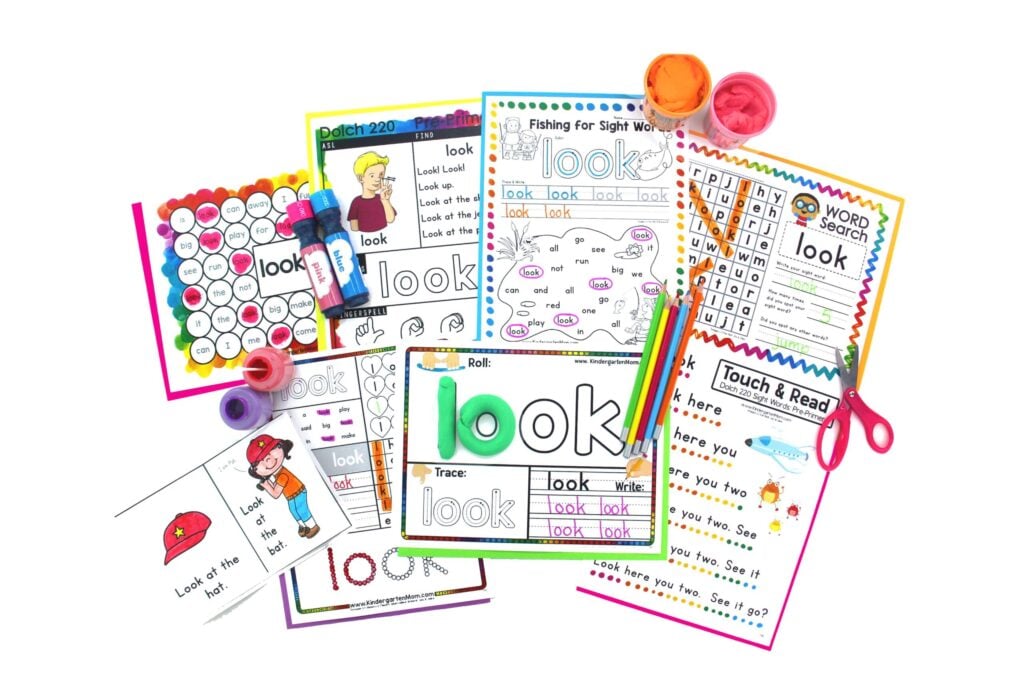 Tuesday Schedule:
Continuing our hands-on activities, students will get a variety of learning tools including a word search puzzle. Kids will hunt for their word forwards, backwards, and diagonally. Next, students will gain practice writing write their word and answer quick questions about what they found.
In addition, students will trace word and play in the fish pond!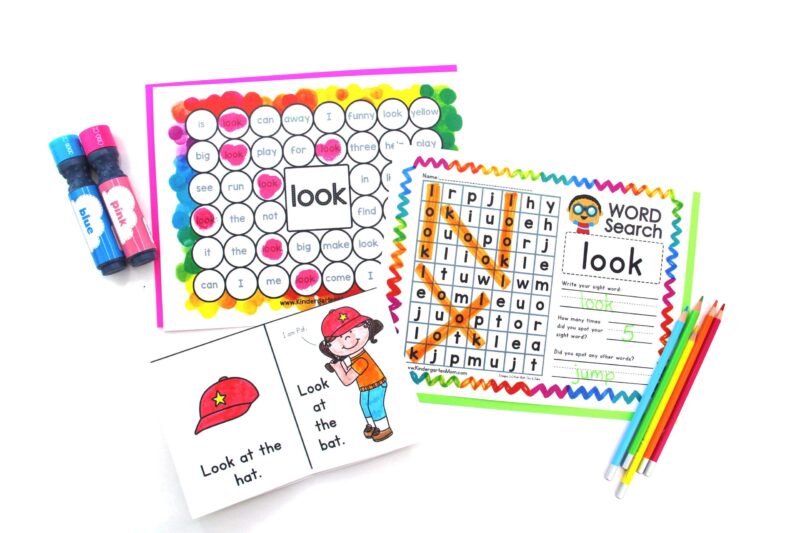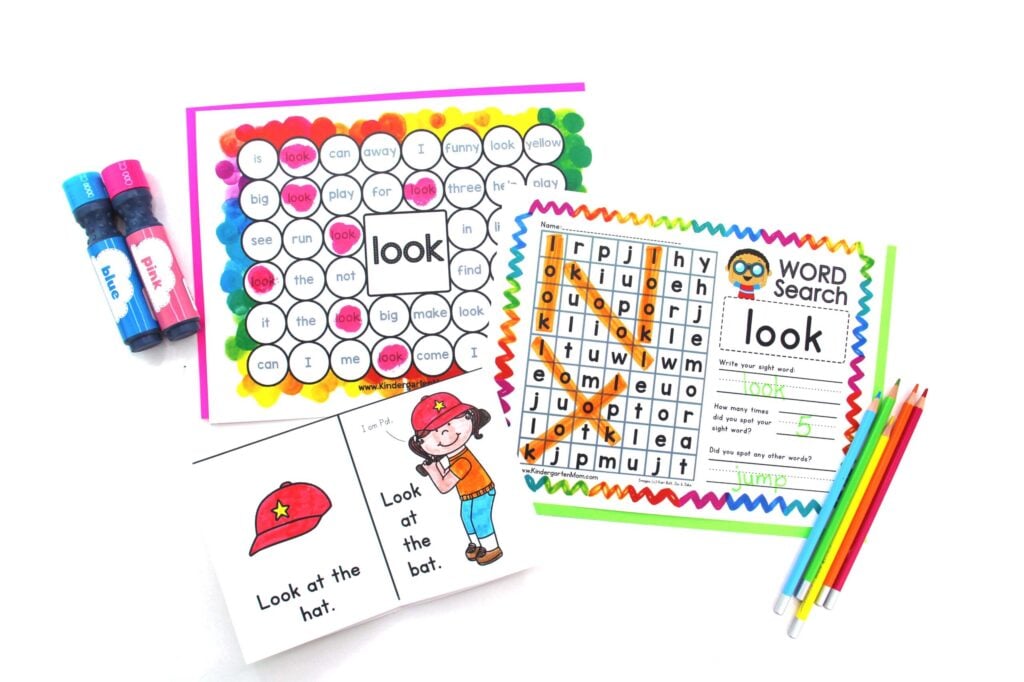 Wednesday Schedule:
Kids will learn their sight word with repetition but in variety forms of learning! This colorful page can be used in a variety of ways. Students can use bingo daubers to find and dab their sight word. Alternatively, students can color with crayons, use flat round marbles, coins, or even playdough to roll and smash their word. In addition, today students will complete their Sight Word Worksheet where they trace, find, write, spell, search and dip and dab their sight word.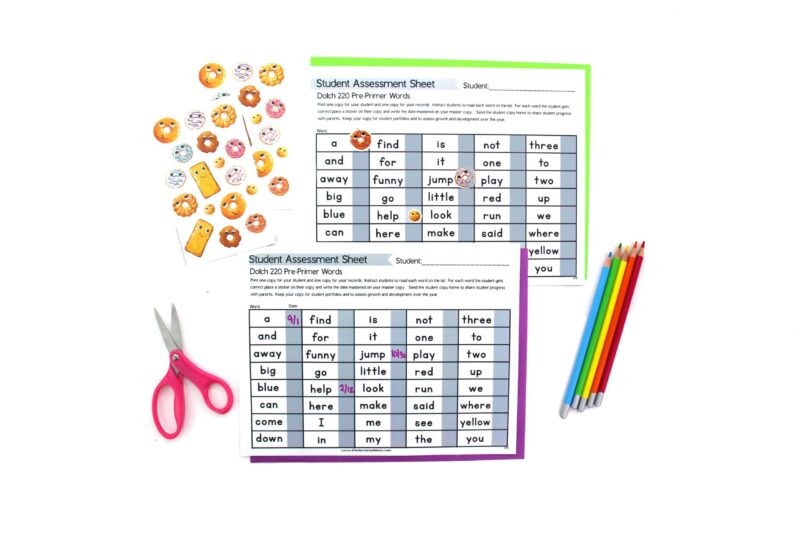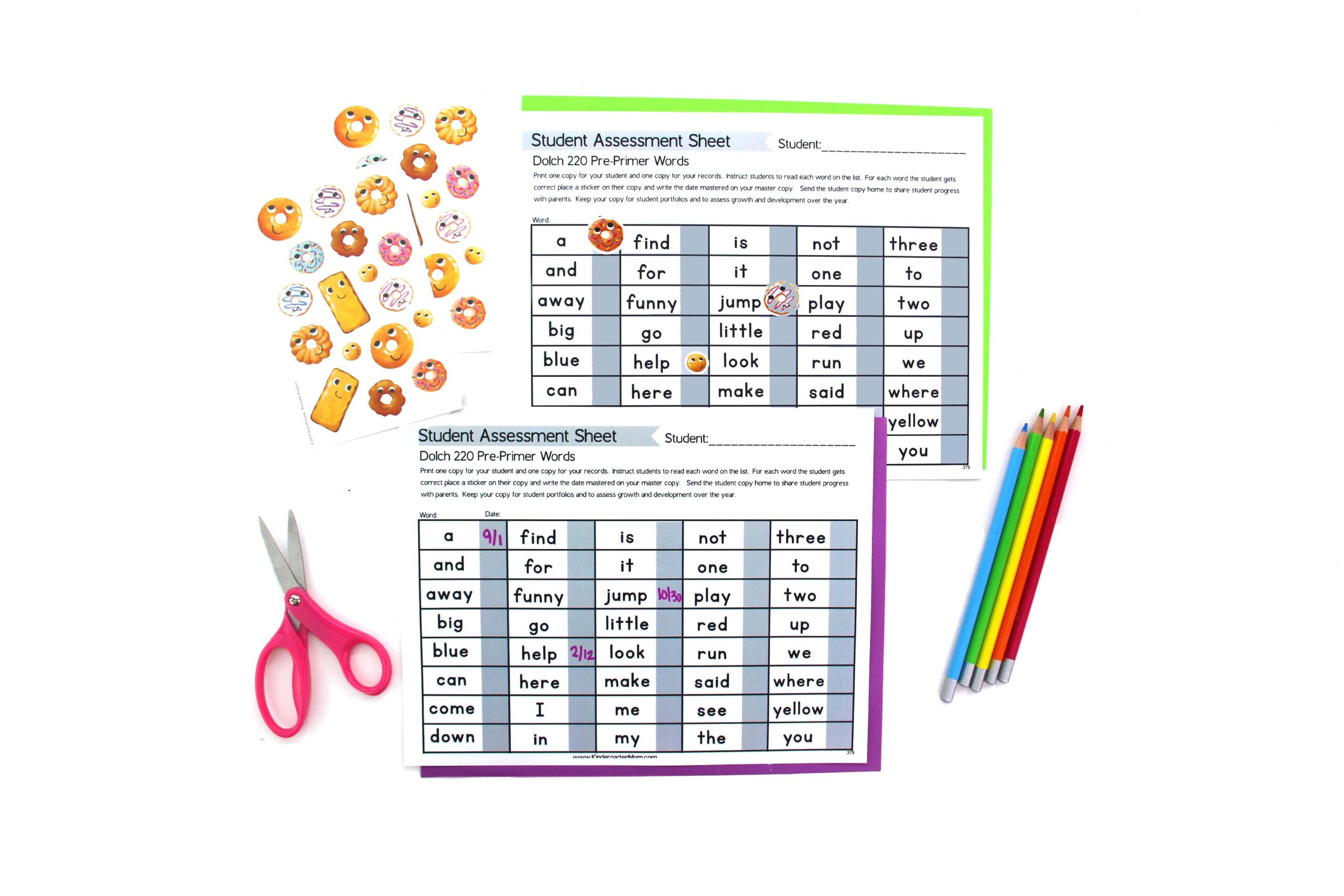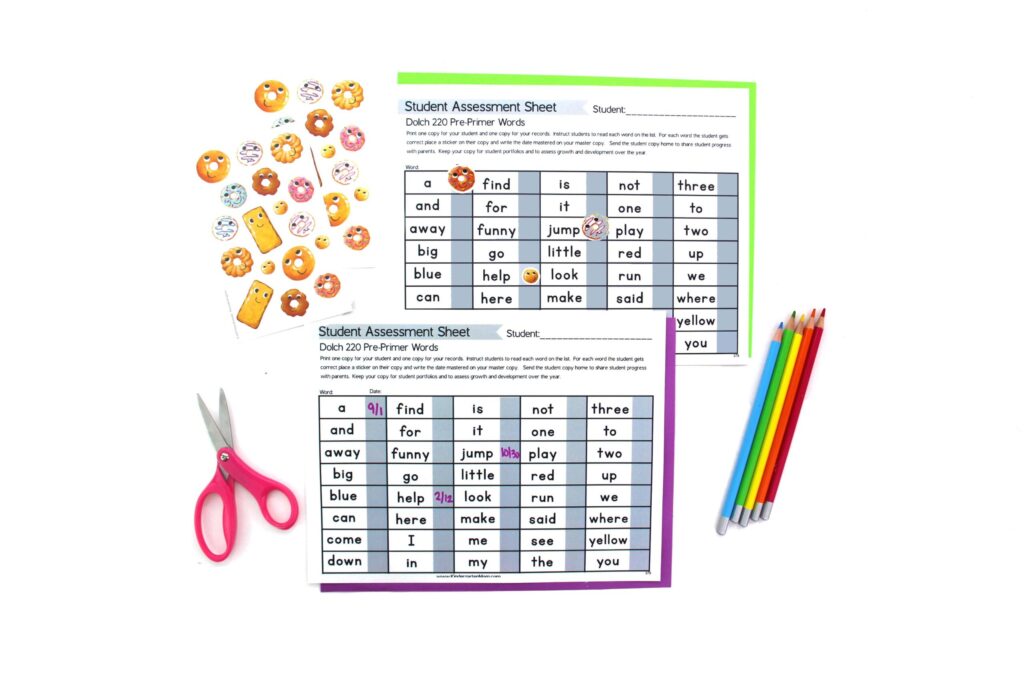 Thursday Schedule:
Today, students place their fingers on the dots as they read their sight word and slowly build into reading a sentence. Their
Sight Word Notebook will store writing and includes a flashcard for weekly review, sight word snap cube card to make, and ASL letter tiles to spell the sight word.

Suggested Materials:
bingo daubers, playdough, pattern blocks, 5x5 geoboard & bands, popsicle sticks (full & half size), cotton swabs & paint, building bricks, snap cubes, page protectors, dry erase markers, alphabet stamps, stickers, small toy car. (View Our Favorite Fine Motor Products Here)
Additional information
| | |
| --- | --- |
| Product License | Homeschool, Classroom |