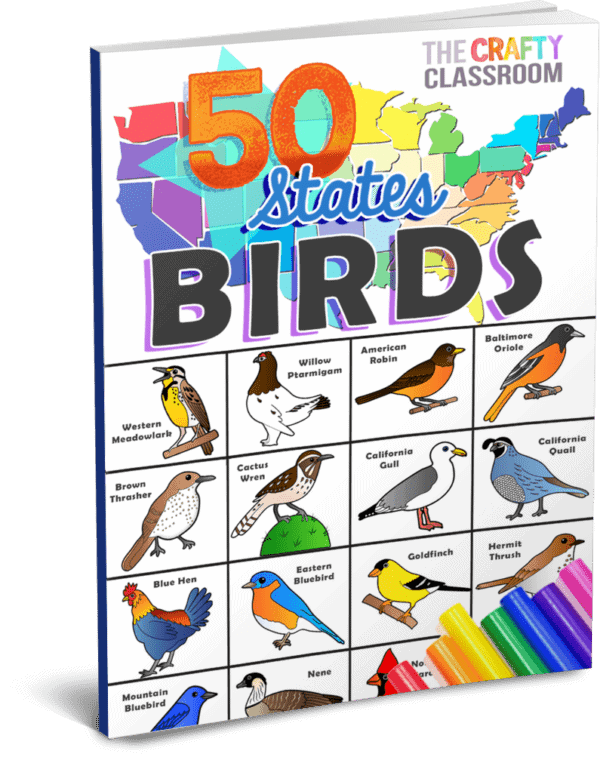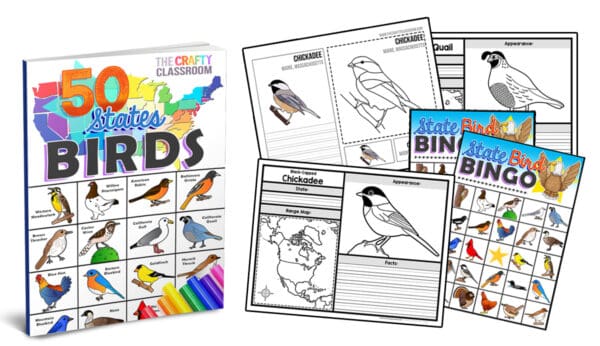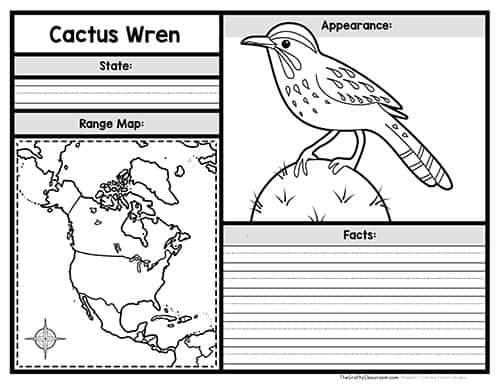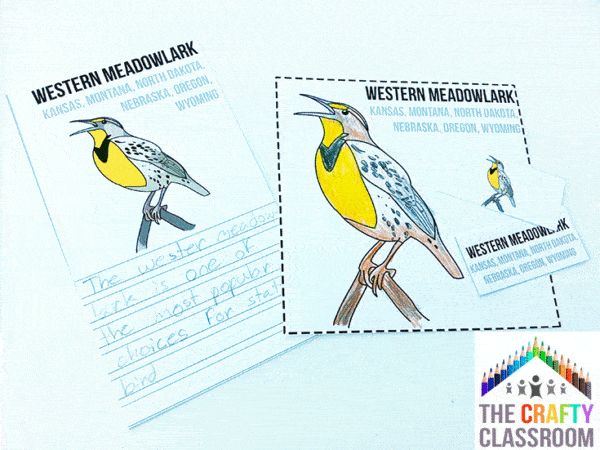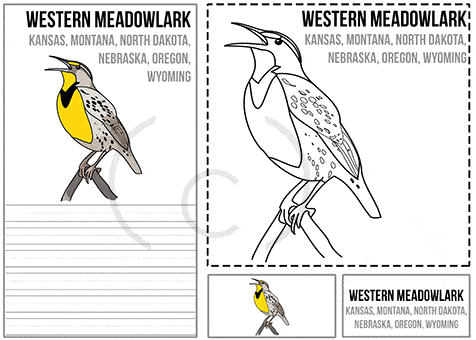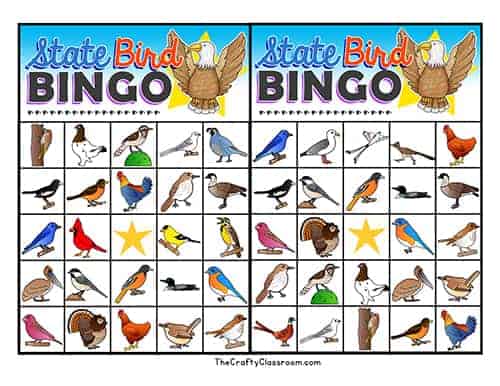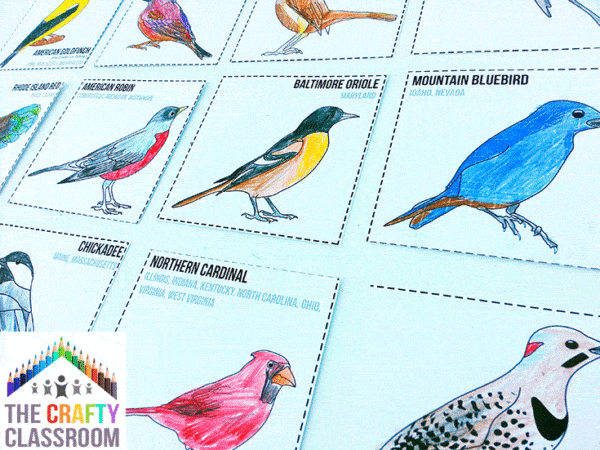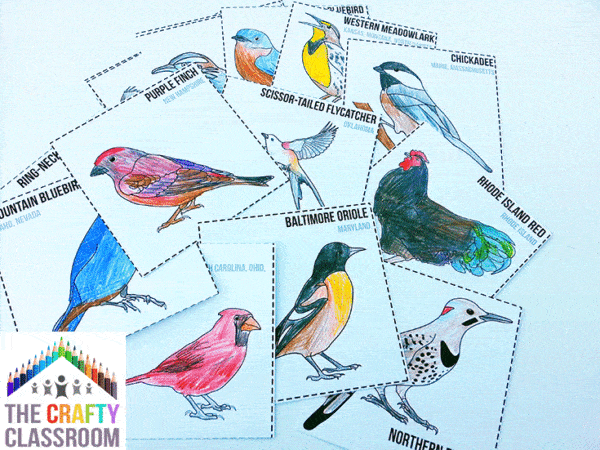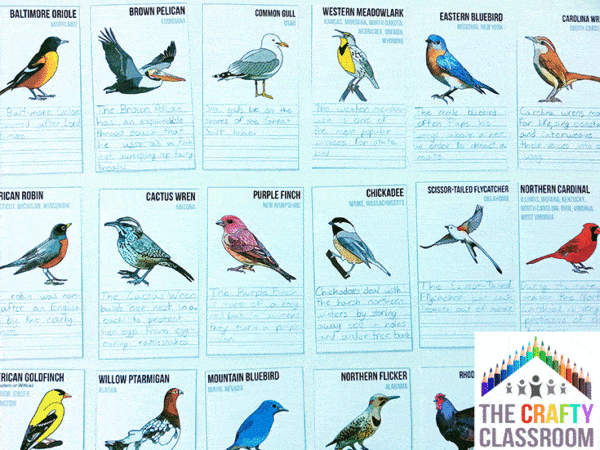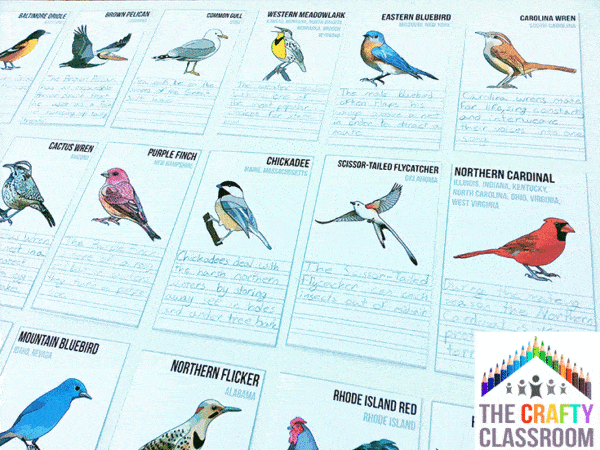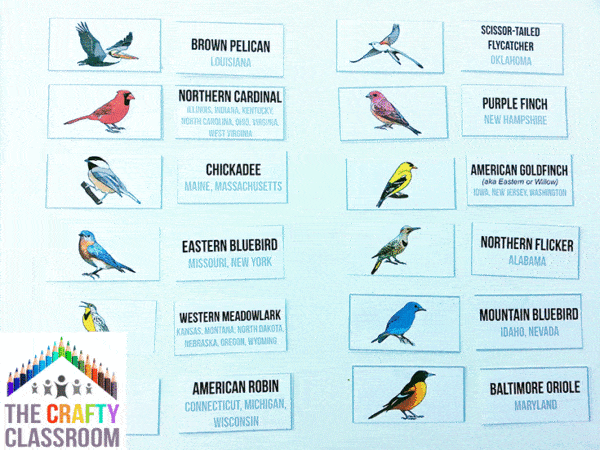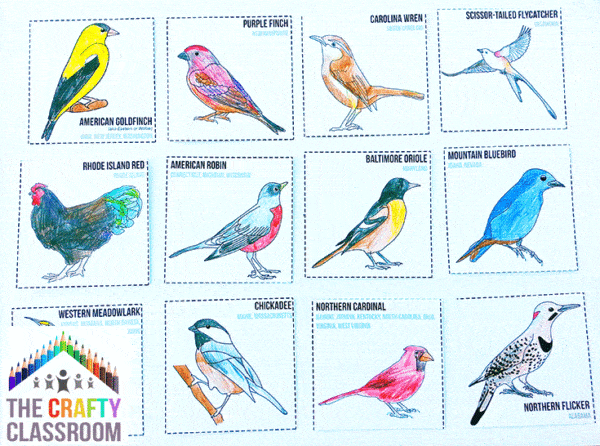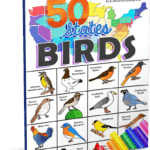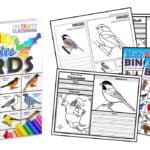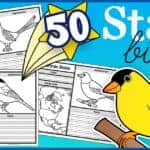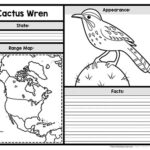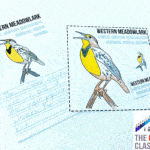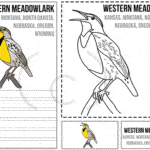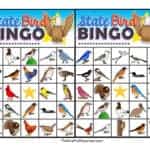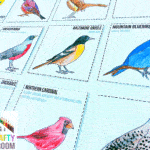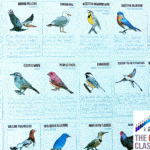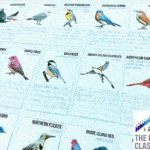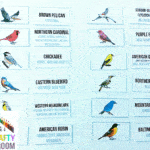 50 State Birds Activity Pack
Sample         Format: PDF        Grade: K-5        Pages: 68      BUNDLE & SAVE
50 States Birds Activity Pack is uniquely designed to engage your child in learning fun facts about every bird for all 50 States. These Bird Facts Activity Worksheets and Games can be used as a unit study or subject-based lessons. It's not just a list of state birds; there are tons of awesome activities you want your kids to learn including mapping, coloring, and writing fun state facts for building American history knowledge. Classroom Teachers and Homeschool Moms will love the special features included: Notebooking Journal Pages, State Bird Art Cards, and a State Bird BINGO Game. This creative, colorful, and hands-on pack is a wonderful addition to your child's geography and science lessons.
----HUGE FLASH SALE----

10% off $50 Order
15% off $75 Order
20% off $100 Order
25% off $200 Order

(code: FLASHSALE ends: 3/31/23)
⭐Budget-Friendly Pricing
⭐Simple, Low-Prep Format
⭐Interactive & Hands-On
⭐Friction-Free Homeschooling
⭐Meets or Exceeds Standards
⭐Multiple Students & Abilities
⭐Simple Format Outlines
⭐No Expensive Teacher Guides
⭐Encourages Independence
Description
Additional information
Reviews (1)
Description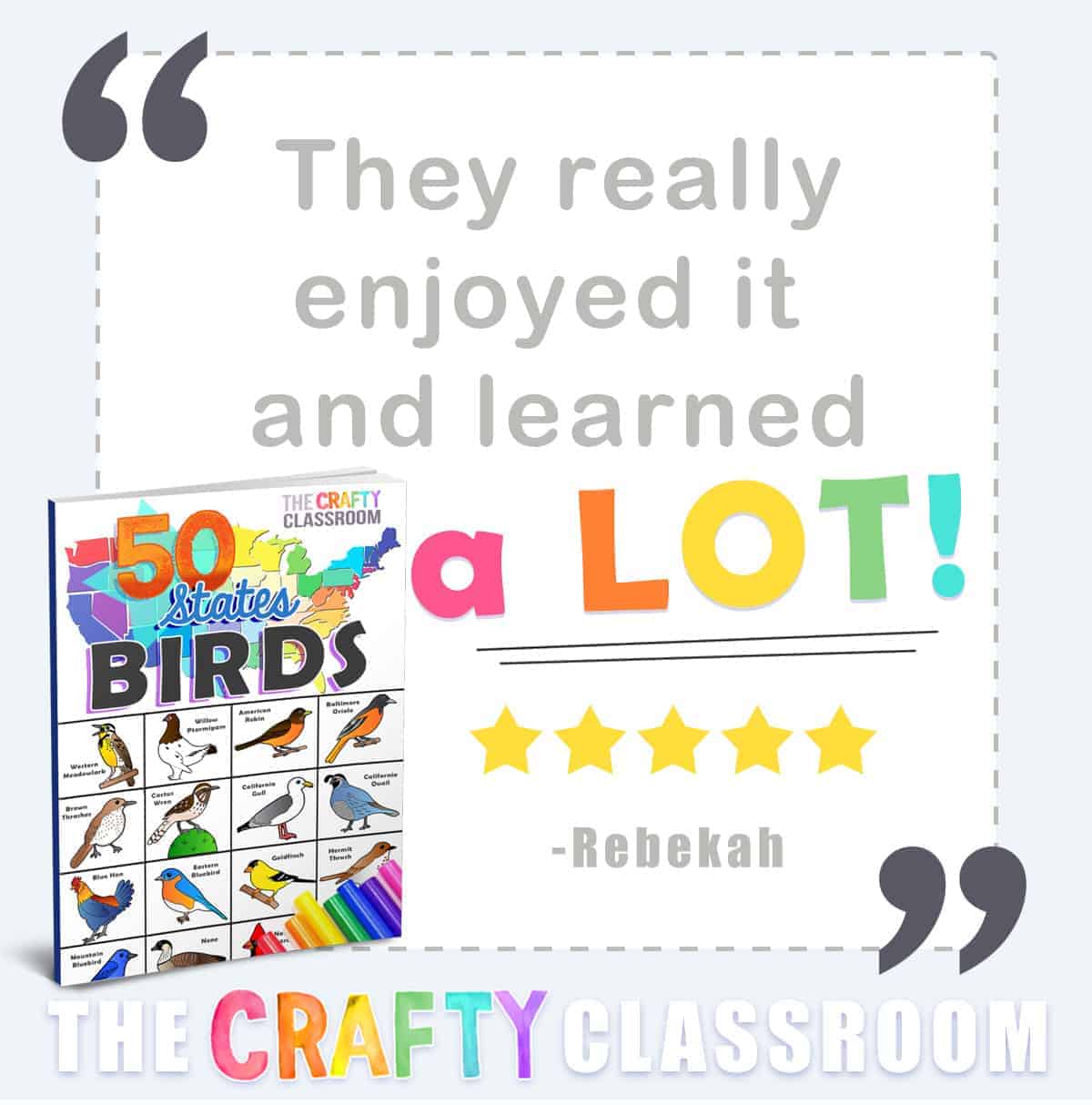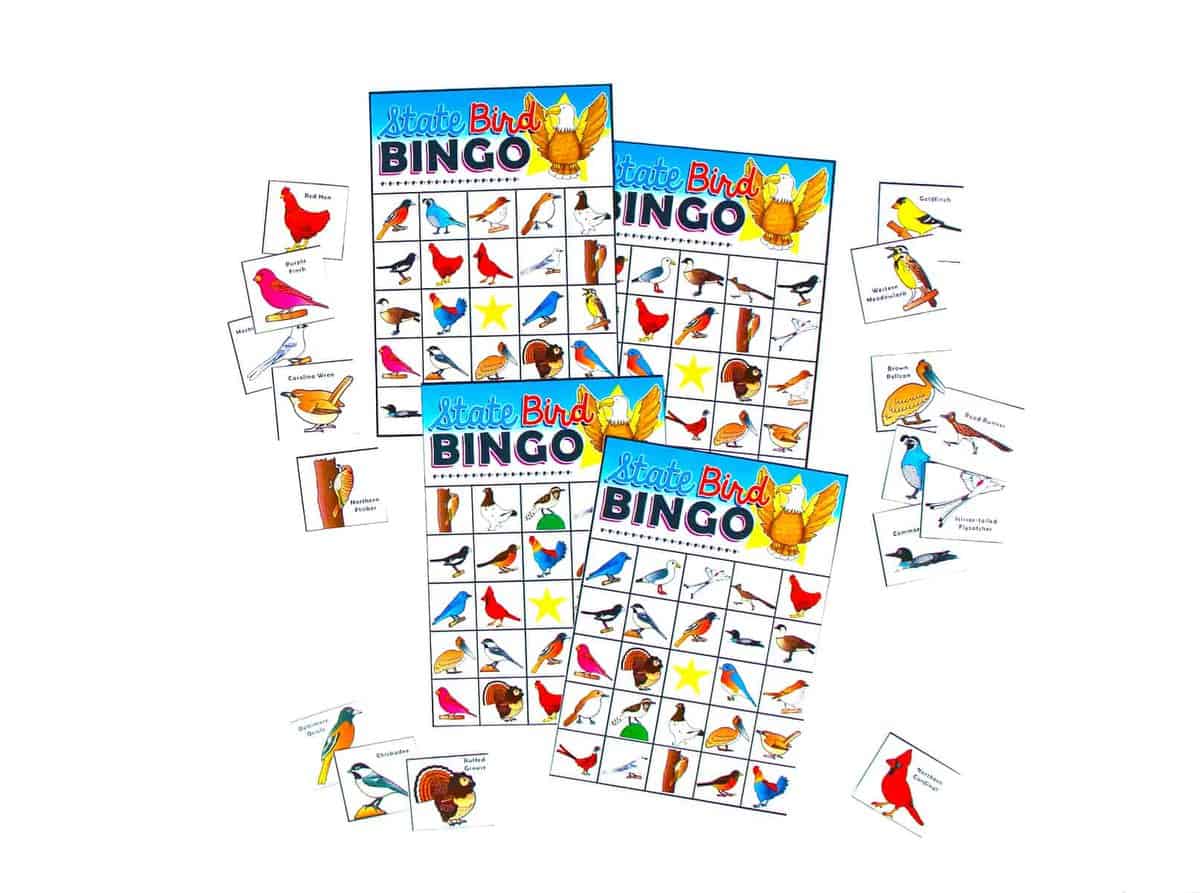 Elementary Geography and History Lessons
Product Overview
Our 50 States Birds Activity Pack is designed for a highly engaging and unique set of bird facts that can be used as a unit study or science lesson. Yet, it's not just a list of state birds, we design all of our products to include a ton of activities. You'll discover many skill sets including mapping, coloring, and writing fun state facts that are perfect for strengthening American History knowledge. Our State Birds Activity Pack encompasses Notebooking Journal Pages, State Bird Art Cards, and a State Bird BINGO Game. Our colorful and multi-sensory pack is a wonderful addition to your child's geography and science lessons that will keep your child excited for hours.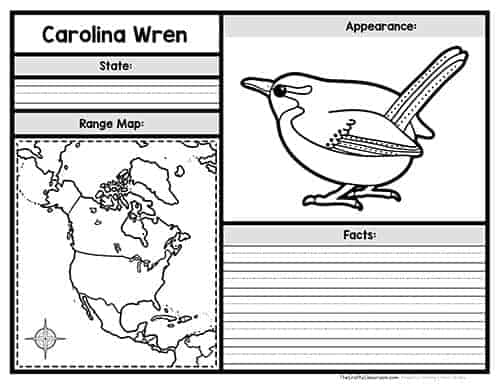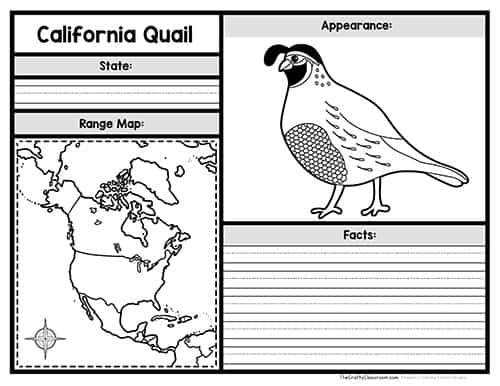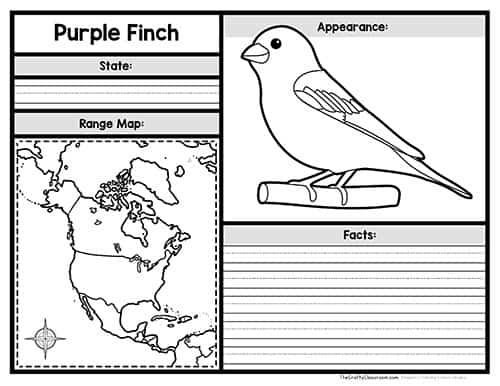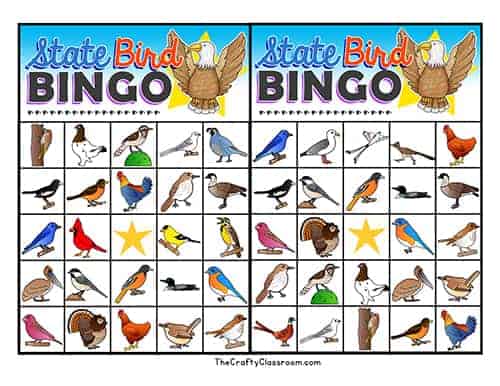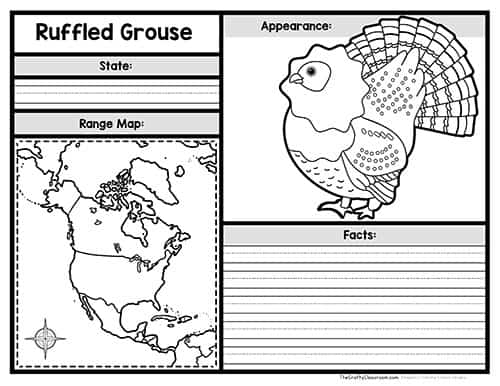 Covers Key Standards & Skills
What's Included:
This set includes state bird activities and games for all 50 states of the union:
State Birds Notebook Journaling Page

State Bird Coloring Page

State Map for Geography

State Facts Journaling Area

State Writing Practice

State Bird Cards in Color

State Birds Cards Coloring Area

State Bird Cards with Facts

State Bird Cards Journaling Page

5 Sets of State Birds Bingo Cards

Colorful Key of 50 States Birds
Skills Covered:
This set builds and develops a wide variety of geographical, science, and history skill sets including:
Writing Skills

Grammar Skills

American History Education

Scientific Facts Studies

Geography Lessons

Creative Artwork Exercises

Fine Motor Skills

State Bird Recognition

Listening Skills

Reading Practice

Appreciation for Creation
How to Use:
The 50 States Birds Activity Pack can be used as a unit study or supplemental for geography, science, or history lessons. Each sheet provides students the opportunity to research and learn about each 50 states bird.
Students identify which state(s) have this symbol and map the range of the bird over the season.
Next, students use colored pencils to color in the state bird. Students write fun and interesting facts about the state bird below. This can include facts about diet, habitat, nesting behavior, and anything your students find of interest. For a classroom setting, assign each child their own state bird, and put each student's completed work on display.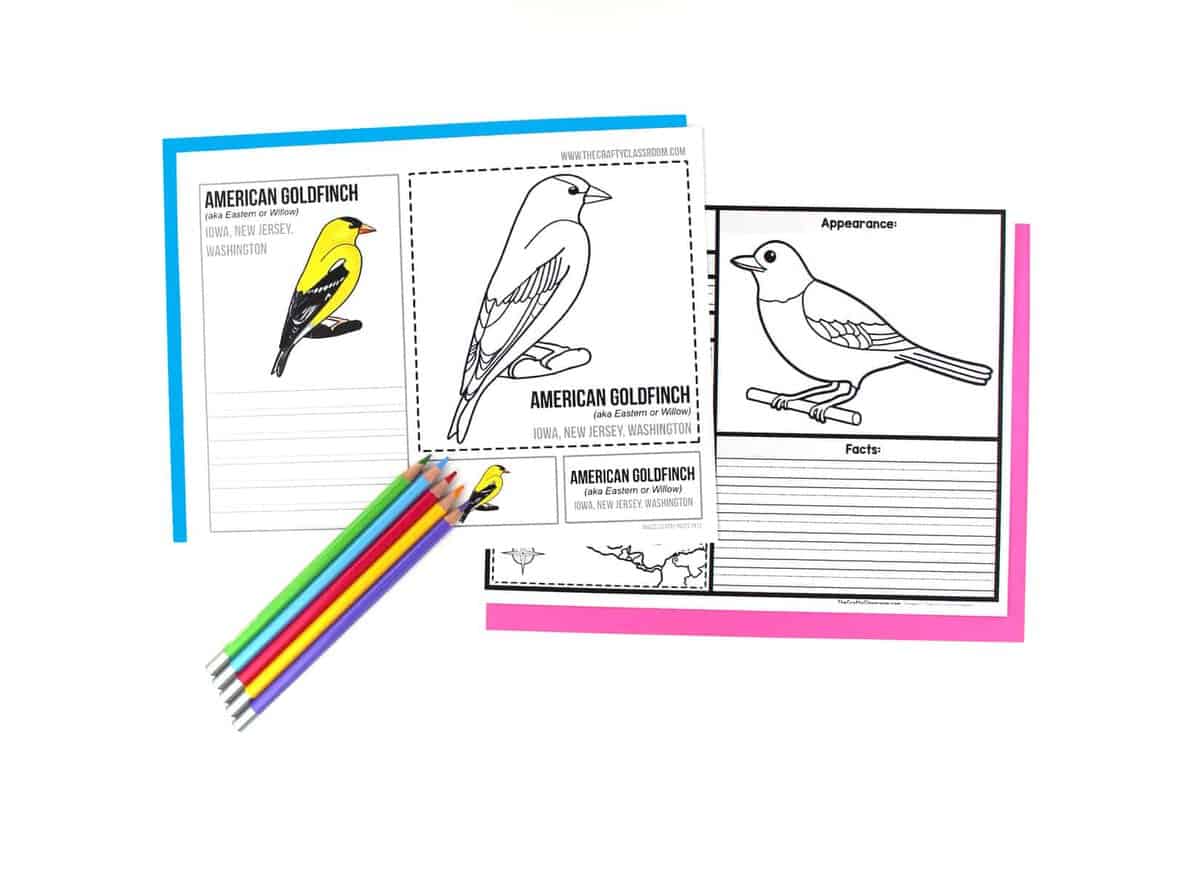 State Birds Notebook Pages and Bird Facts Cards:
Teach students every single state bird without boring memorization drills. Your students will have plenty of opportunities to learn about each amazing bird's habitats and behaviors, plus, they'll write their knowledge about each bird, and so much more. In addition, kids will recall fun facts about the beautiful birds and record in the special areas included. A map of the United States is featured to easily locate the respective bird's state on the map. Students can draw, write, and identify each state bird's unique features using a vivid coloring page while easily enjoying our engaging geography and history lessons.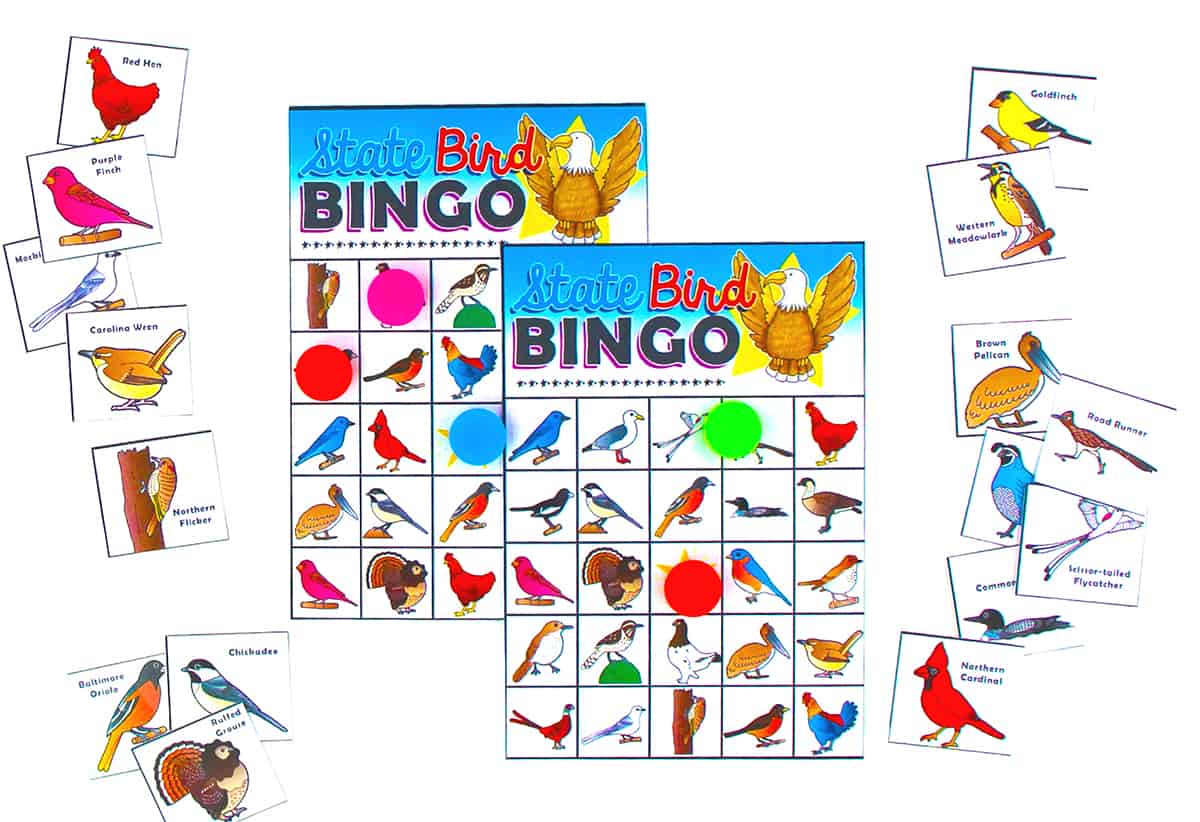 State Birds Bingo Game:
The United States Bird Bingo game is a great way to learn about geography and all 50 states birds. Each bingo card represents a different bird for each state of the union. The first player to finish across, down, or in a diagonal direction wins! What a great way to help students recall each special bird for every state in America.
Suggested Materials:
Buy or borrow a reference book for birds to help research all fifty states' birds. Recommended books are included in our 50 States Birds Resource section. (View Our Favorite Products Here)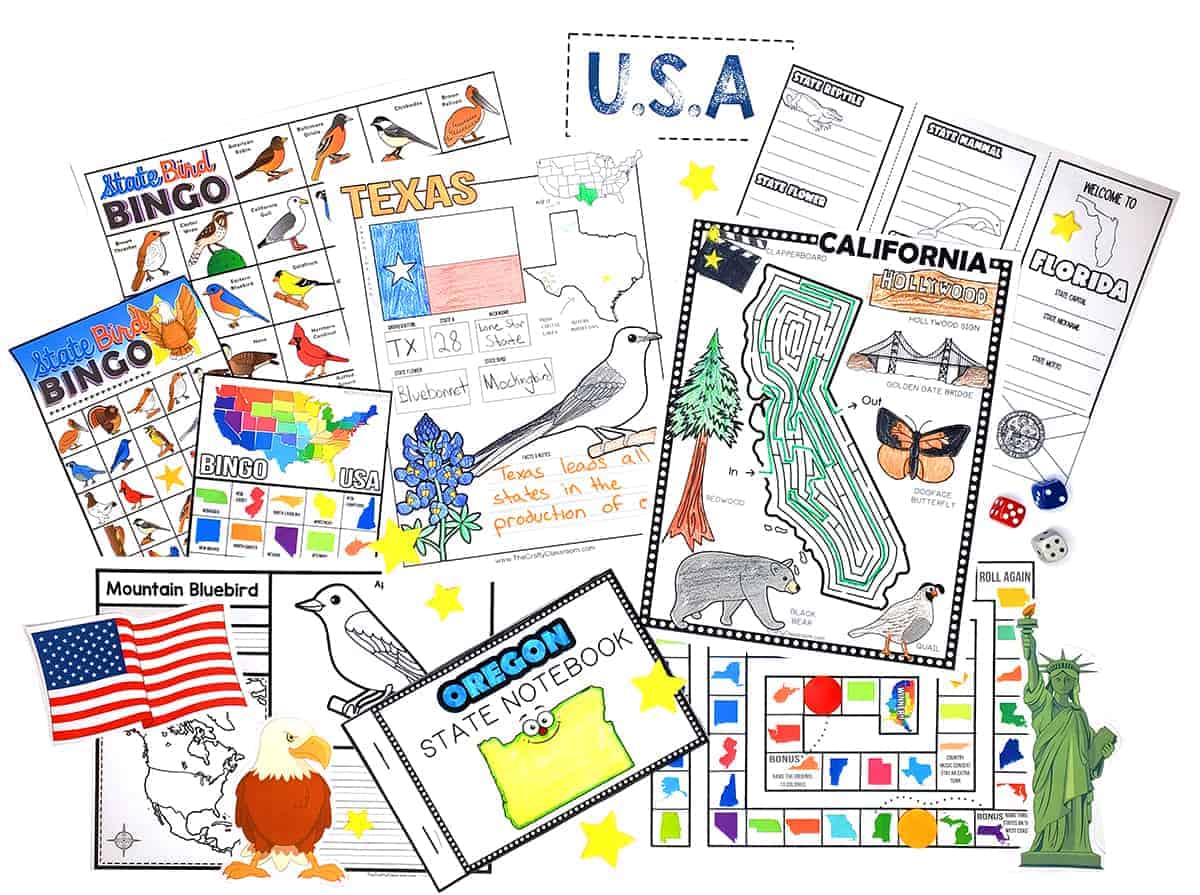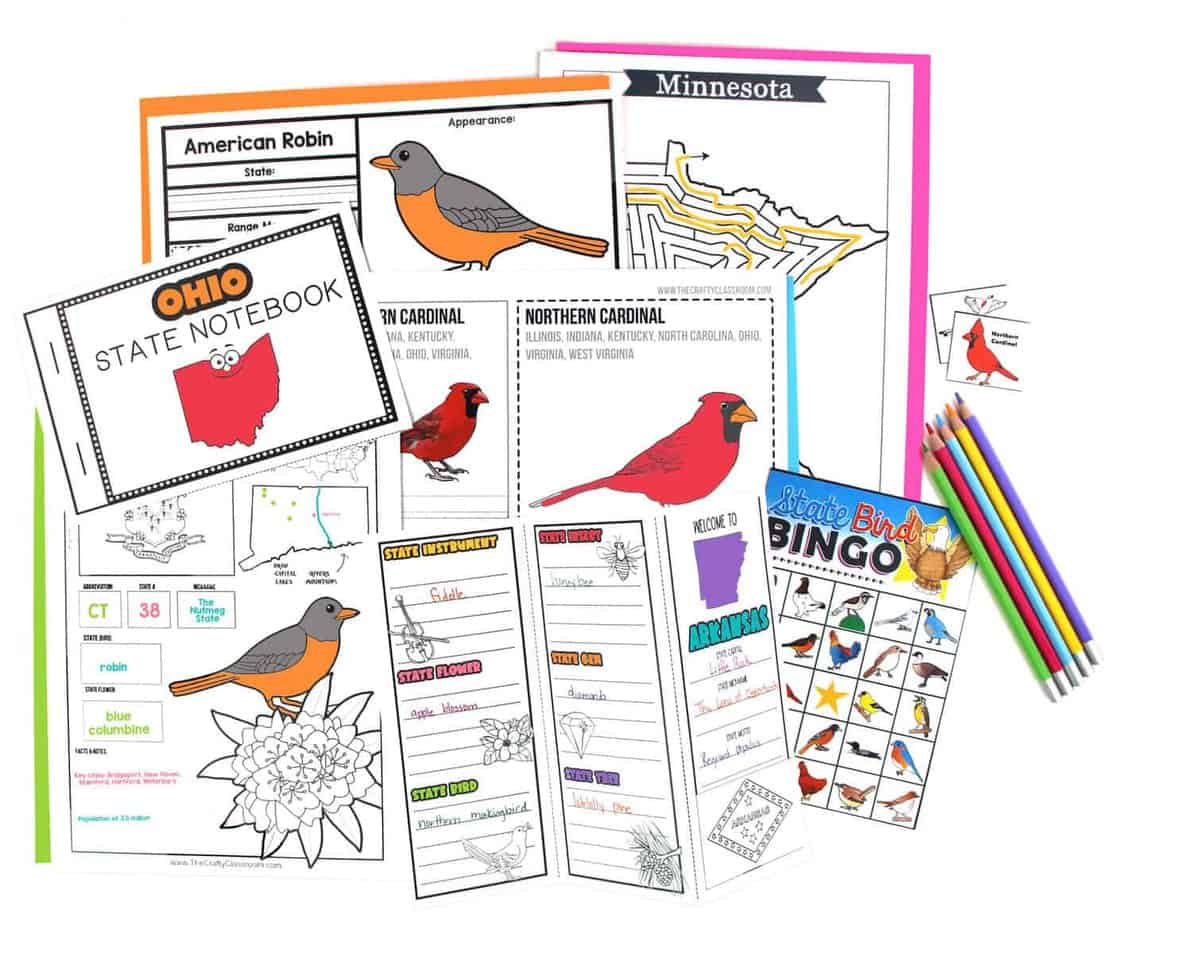 This is incredible! I am definitely suggesting this to friends!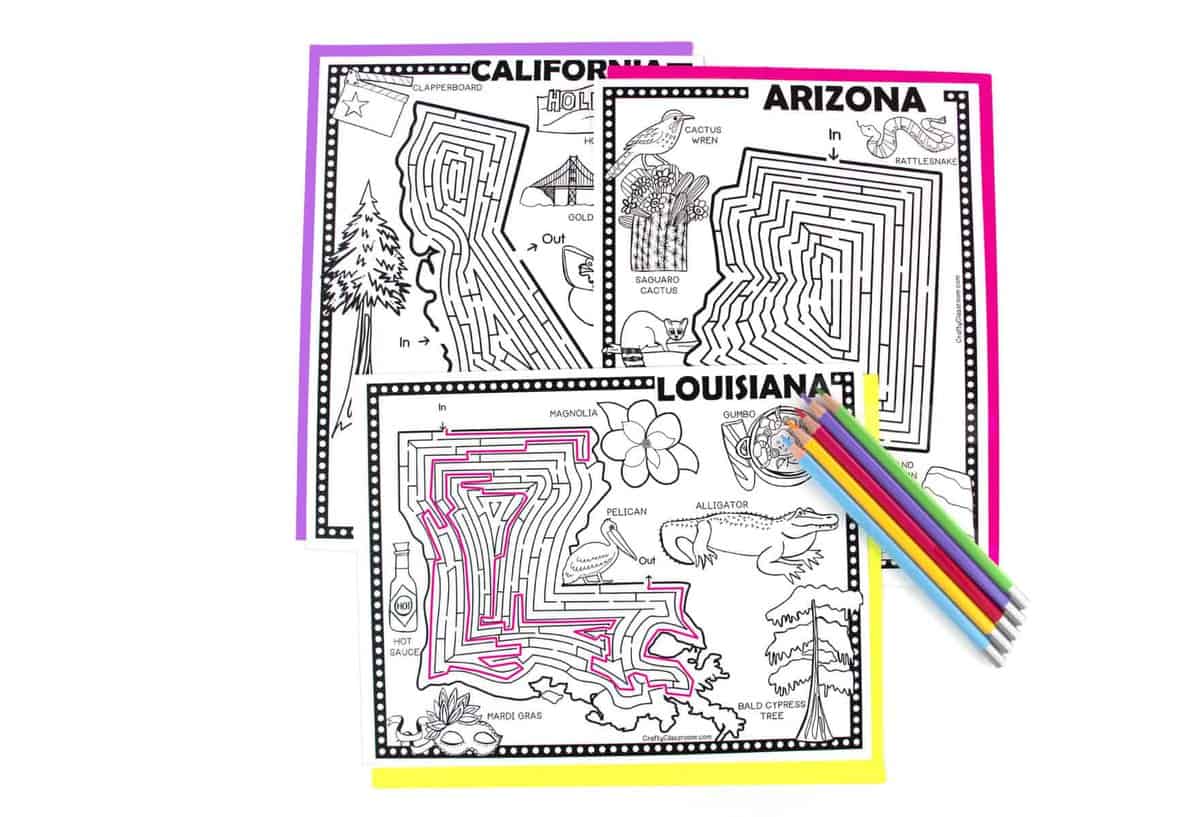 Additional information
| | |
| --- | --- |
| Product License | Homeschool, Classroom |
Frequently Bought Together....