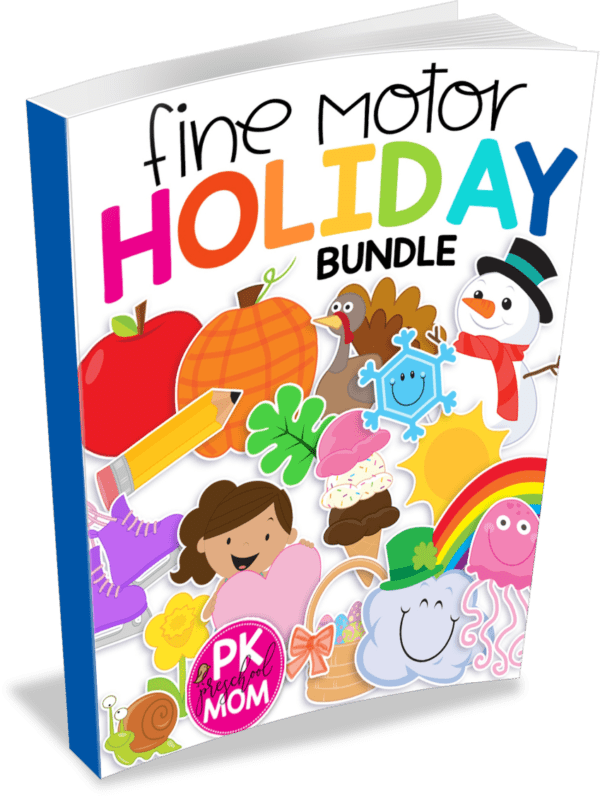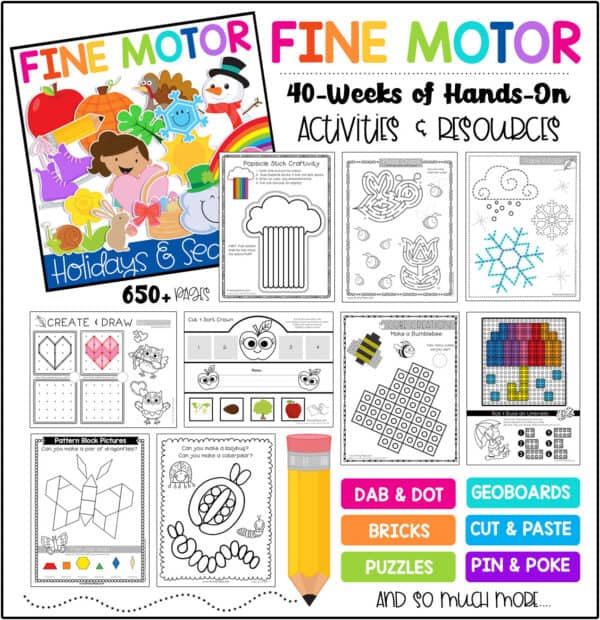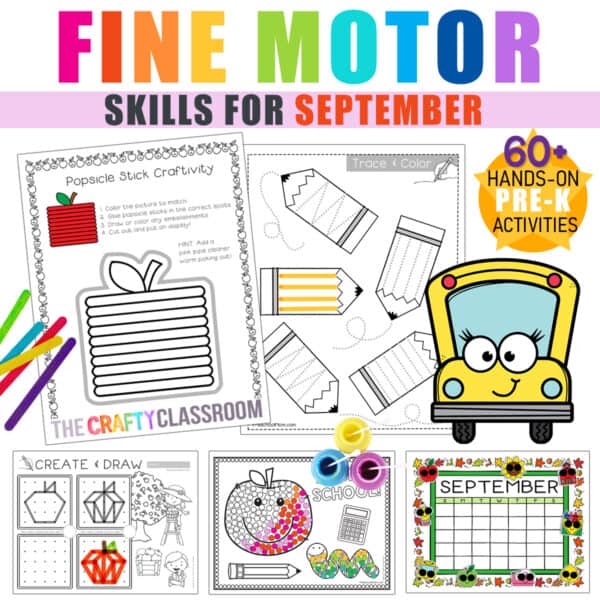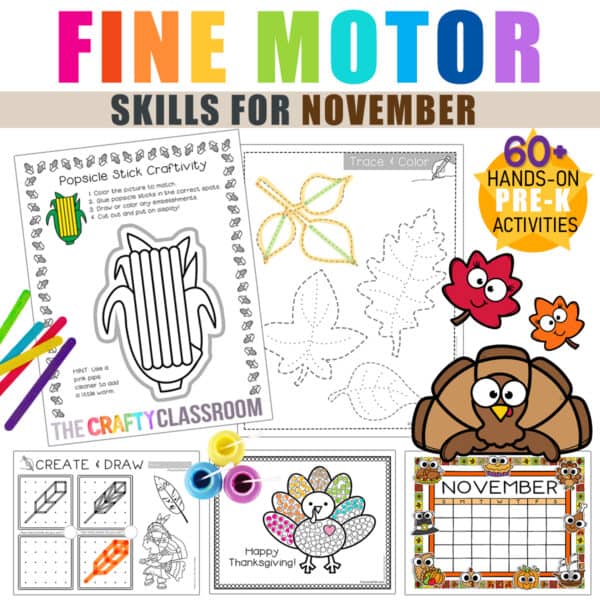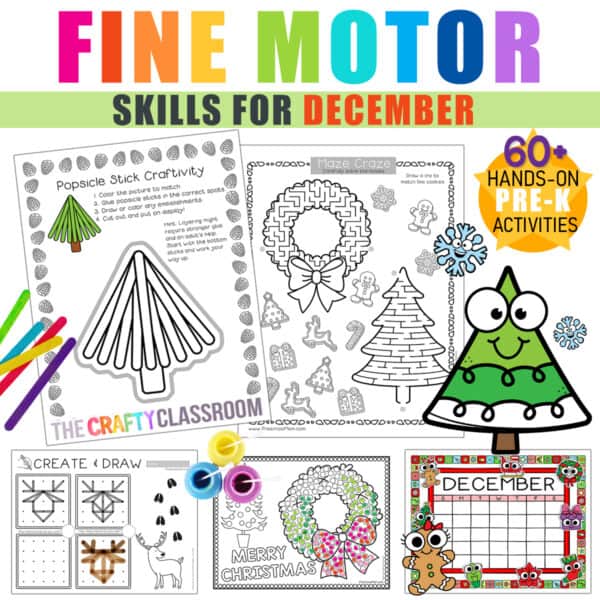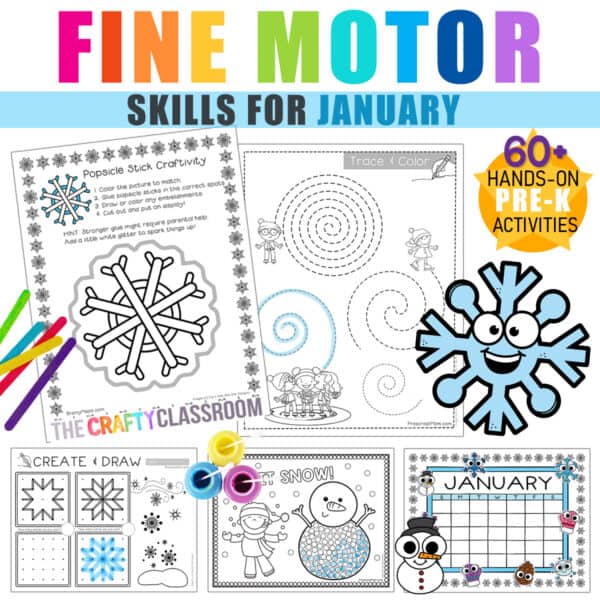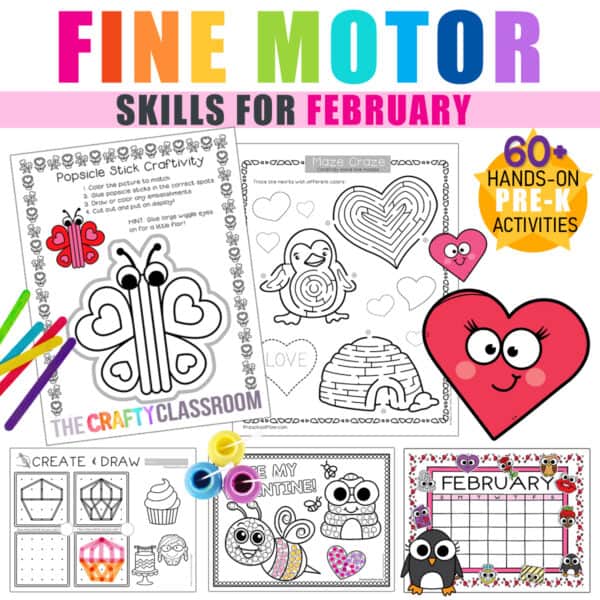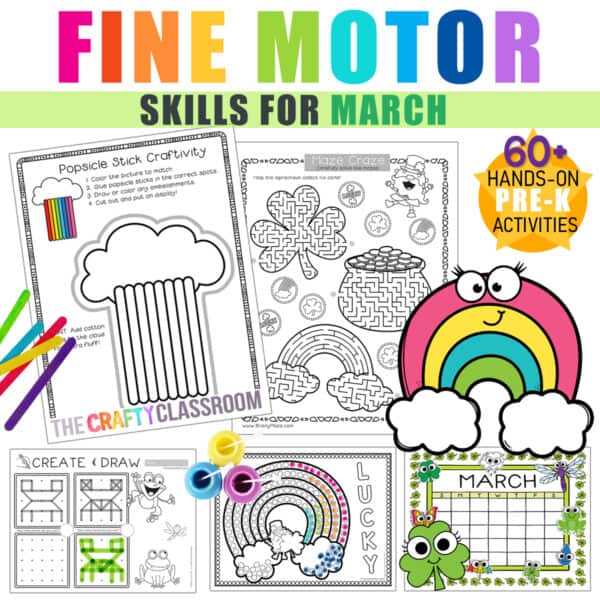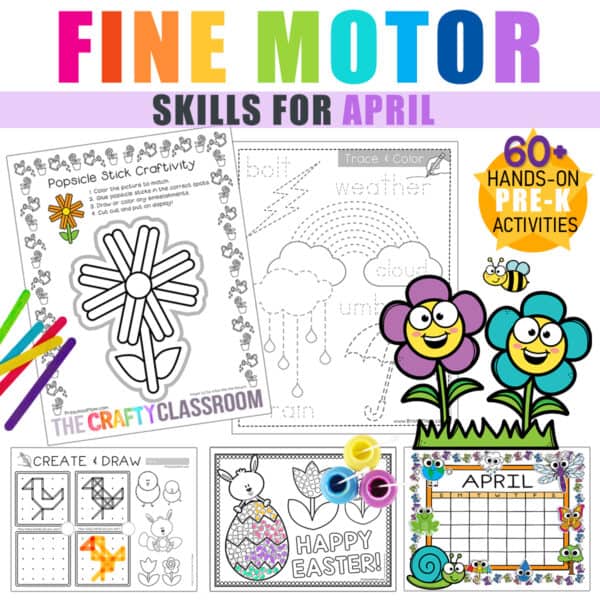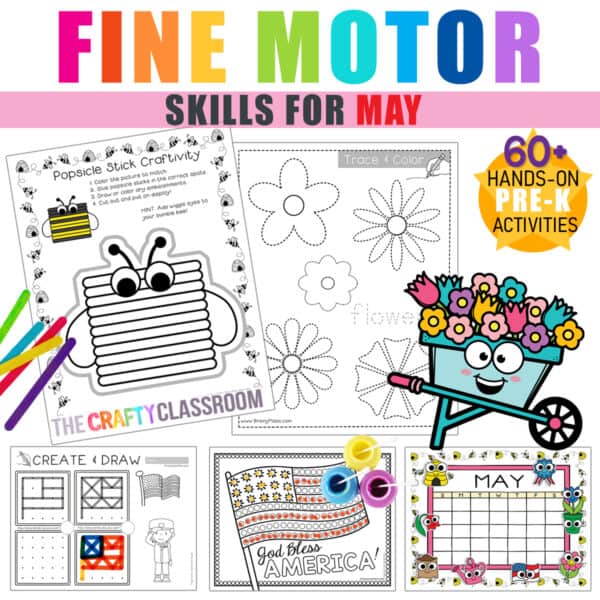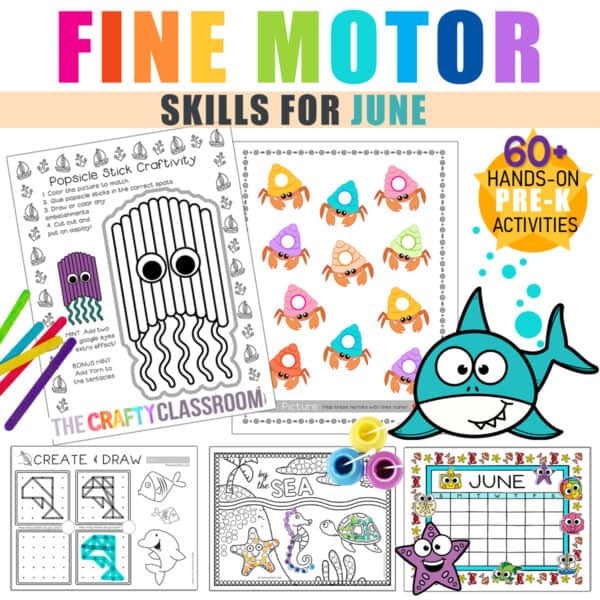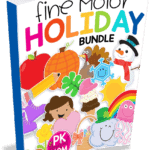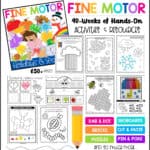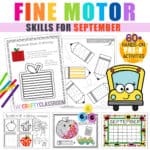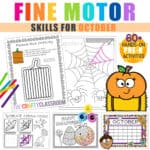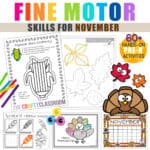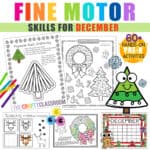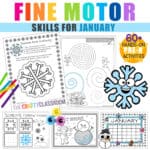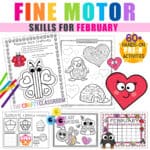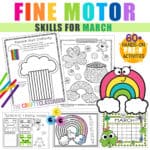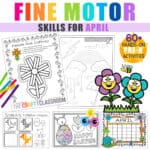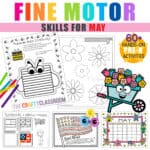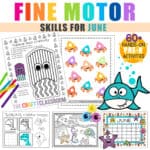 Fine Motor Skills: Holiday & Seasons Bundle
Sample      Format: PDF     Grade: PK – 1     Pages: 630   HINT: Bundle & Save
An Entire YEAR of Fine Motor Fun!  September – June, your students will love the engaging, hands-on activities that feel like playtime…but include valuable learning skills!  They won't even realize they are learning. For each month you'll have 60+ fun and thematic learning opportunities to provide your students. Designed to boost engagement and hit key standards while keeping the prep-work to a minimum, this will soon become your go-to bundle for all things fine motor!  
⭐Budget-Friendly Pricing
⭐Simple, Low-Prep Format
⭐Interactive & Hands-On
⭐Friction-Free Homeschooling
⭐Meets or Exceeds Standards
⭐Multiple Students & Abilities
⭐Simple Format Outlines
⭐No Expensive Teacher Guides
⭐Encourages Independence
Description
Additional information
Reviews (11)
Description
Preschool Curriculum Fine Motor Skills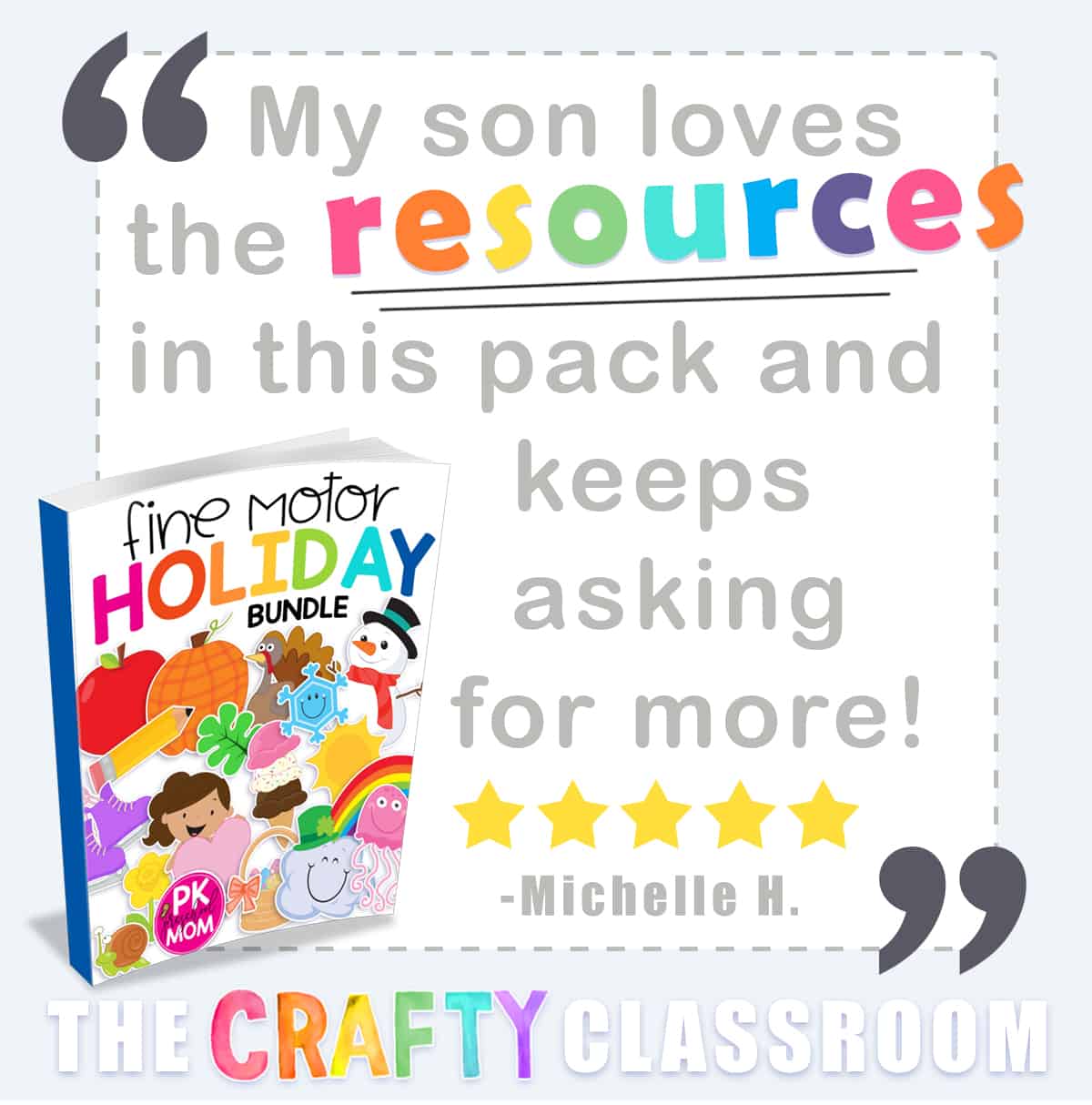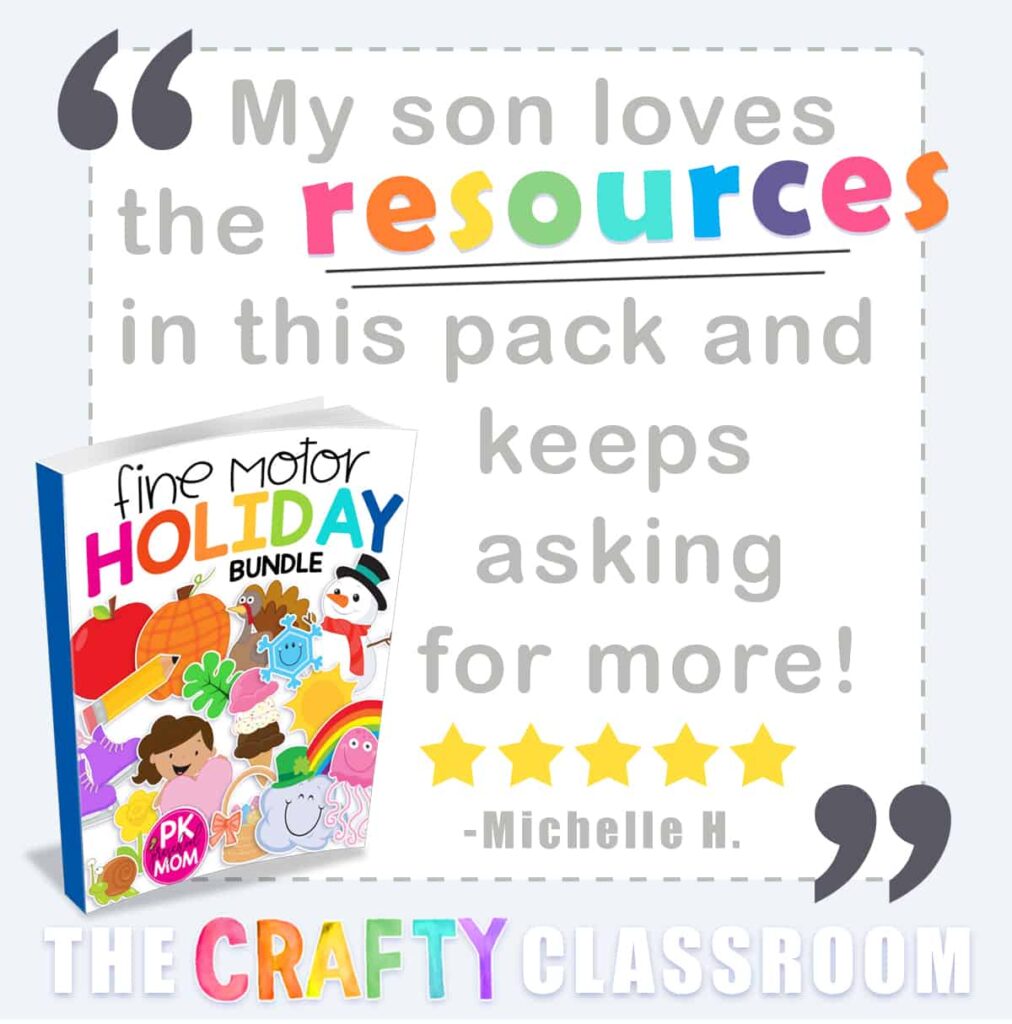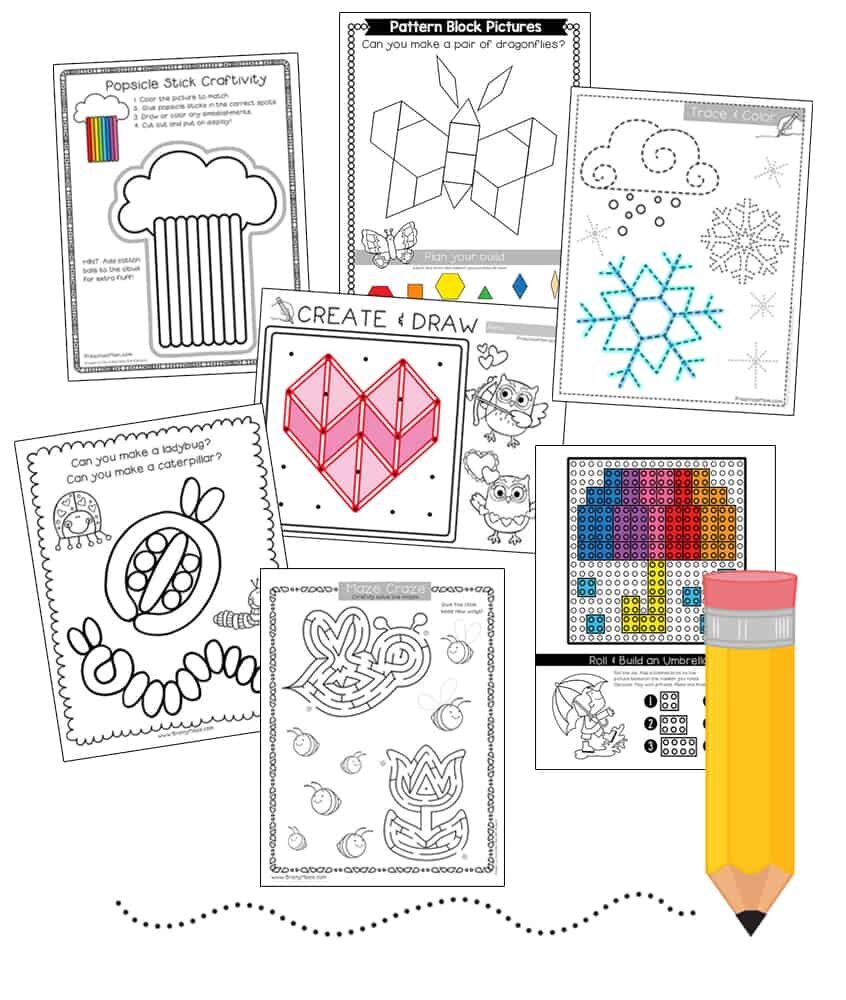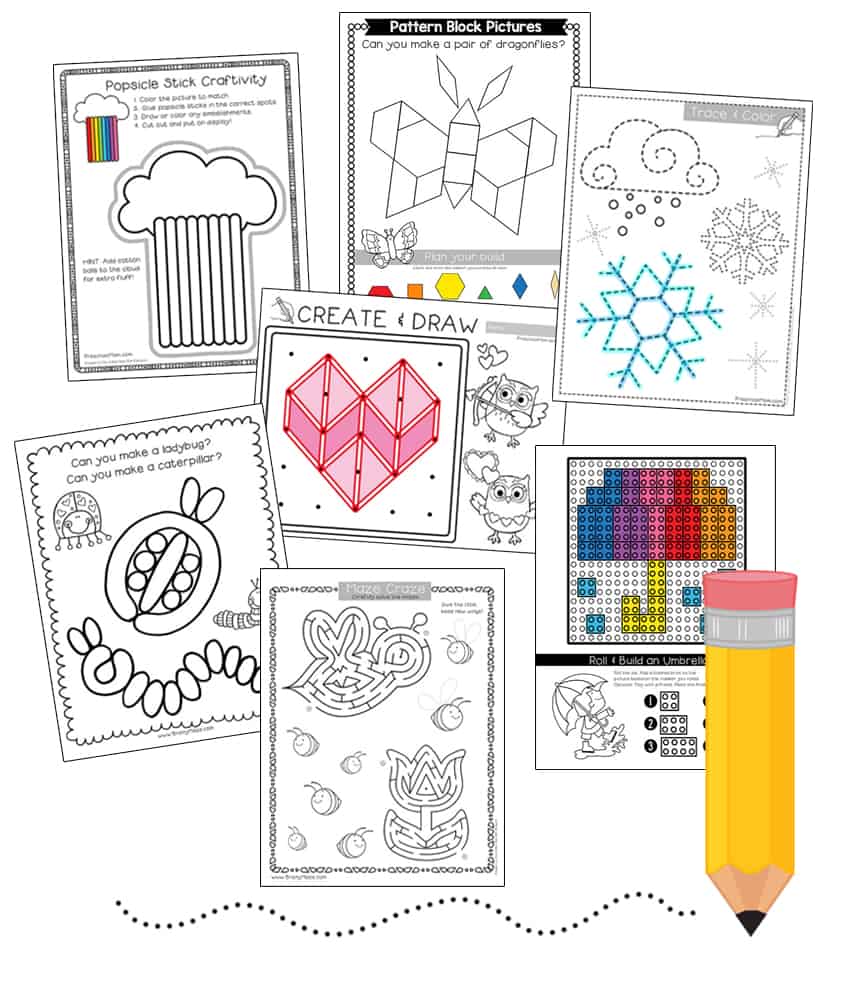 Preschool Fine Motor and Math Curriculum
Product Overview
Our HUGE year-long Fine Motor Holidays and Seasons Bundle is fully packed with a TON of fine motor skills activities that kids will love. Each monthly pack is fun-filled with 60+ pages of no-prep, hands-on activities, and resources including include play dough, tracing, puzzle pictures, brick builders, cut and paste, pom pictures, and much more.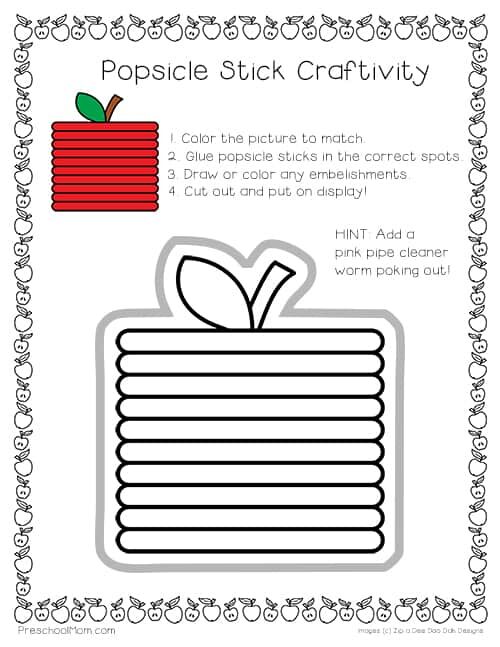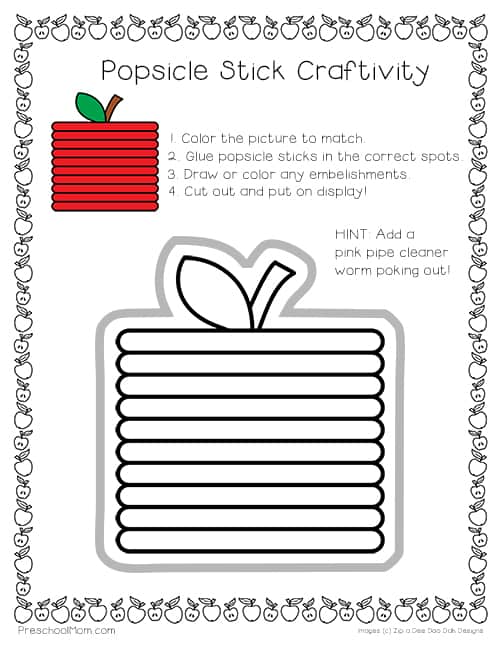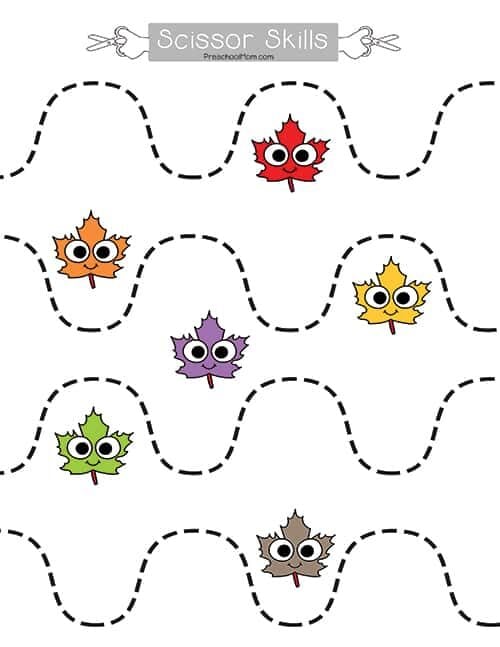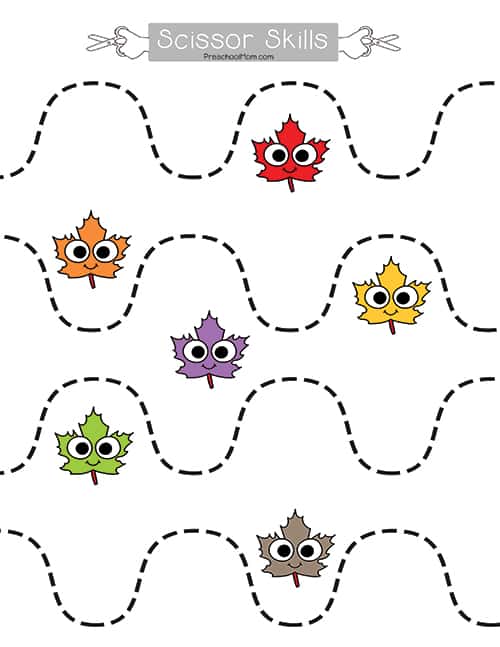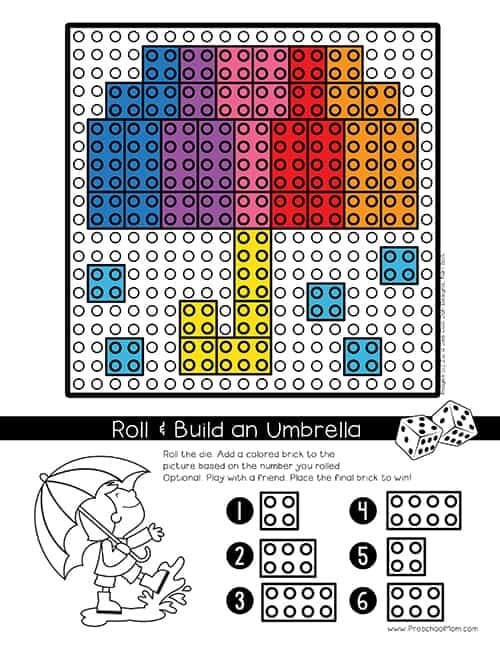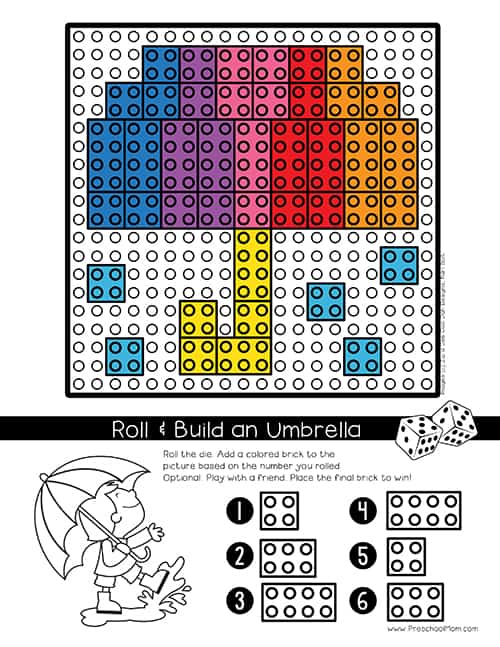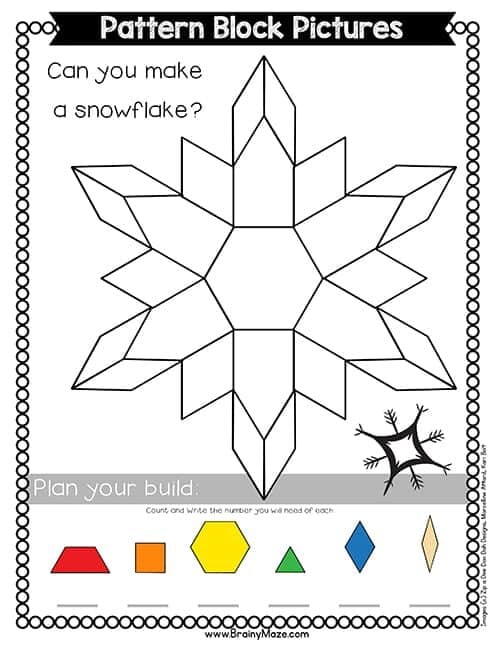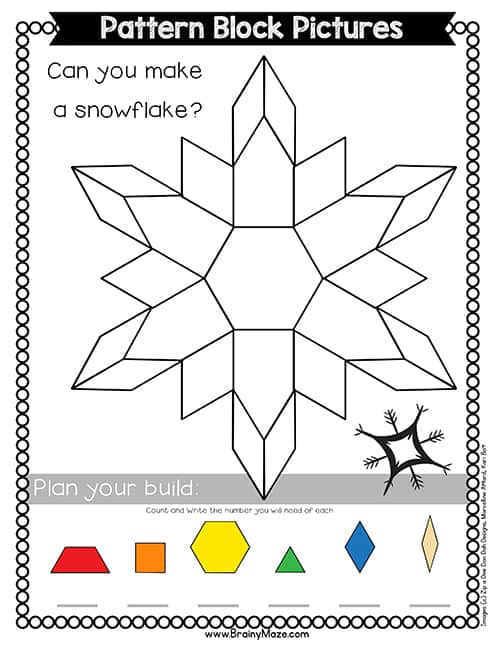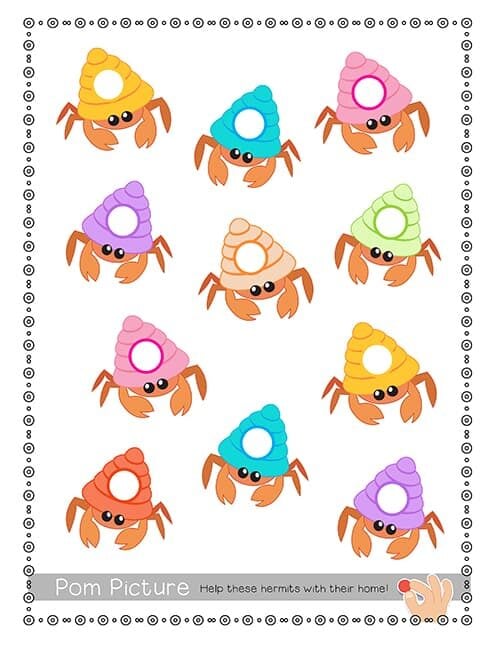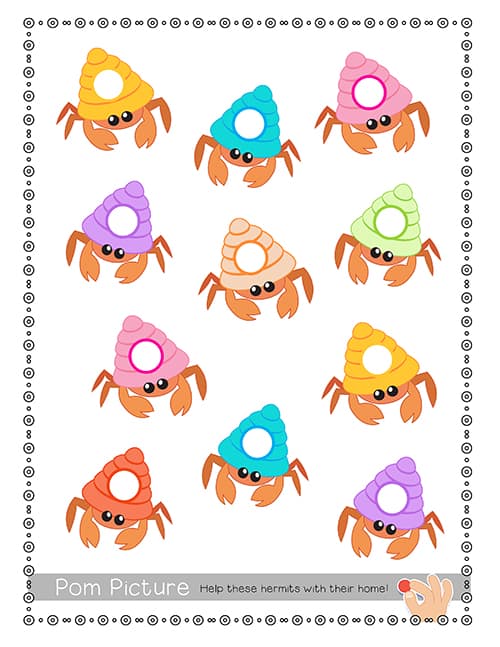 Covers Key Standards & Skills
What's Included:
This set includes activity packs includes many activities perfect for your child's abilities:
Geoboard Mats

Mazes Activities

Playdough Printables

Tracing Worksheets

Snap Cube Creations

Puzzle Pictures

Listening Skill Sheets

Cuisenaire™ Rod Pictures

Brick Builders Activities

Dot & Poke Worksheets

Cut & Sort Crowns Activities

Dab & Dot Printables

Cut & Paste Craftivity

Pom Pictures

Skills Covered:
This set builds and develops a wide variety of important fine motor skills and critical thinking skills:
Fine Motor Skills

Problem Solving Skills

Writing Exercises

Prepositional Abilities

Listening Skills

Pattern Recognition

Hand-Eye Coordination

Following Directions

Modeling

Logic & Reasoning

Sequencing & Number Order

Tracing Practice

Graphing & Comparing

Critical Thinking
How to Use:
With a simple weekly format, each monthly pack is organized into four-week increments for all-year activities and learning. Activity worksheets include non-consumable and consumable pages. For best use, we recommend printing any pages needed, placing them in page protectors, and storing them in a three ring-binder.

Each Monthly Pack Includes: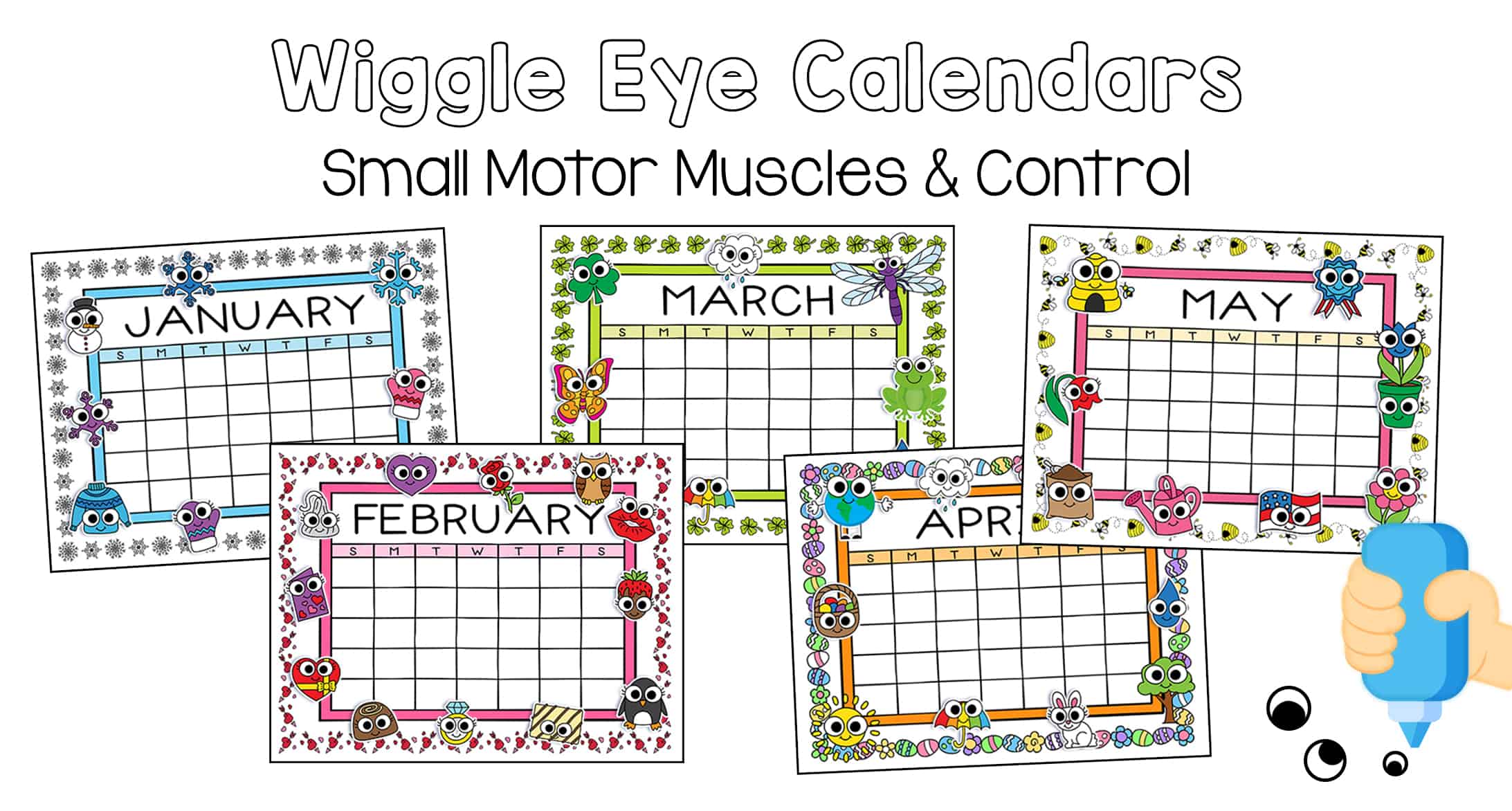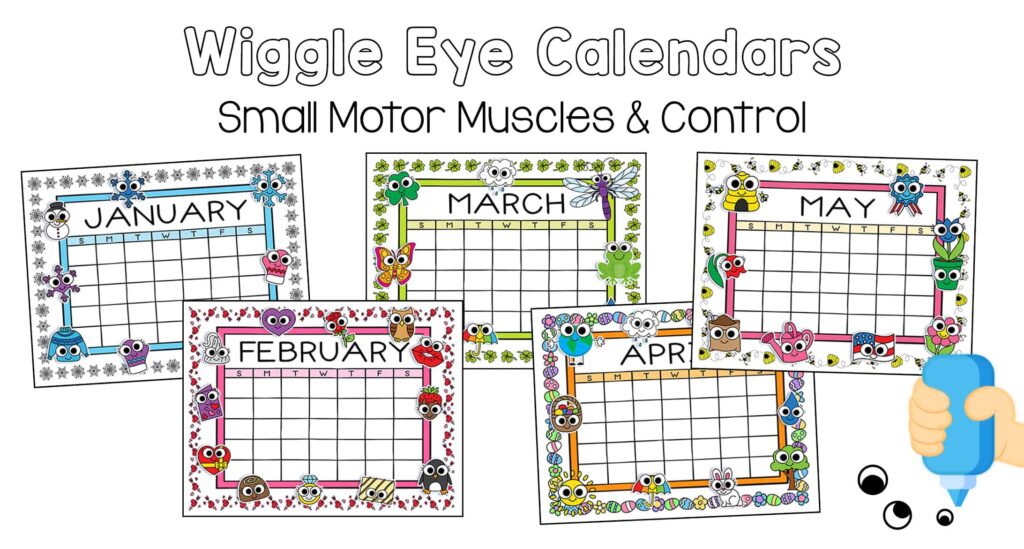 Wiggle Eye Monthly Calendars
For each month of the school year your students will create their own thematic calendar. Students work on building small motor muscles and control as they practice dabbing small amounts of glue to fix wiggle eyes to each silly character around the border. This is a fantastic way to start off each month and build calendar skills along the way!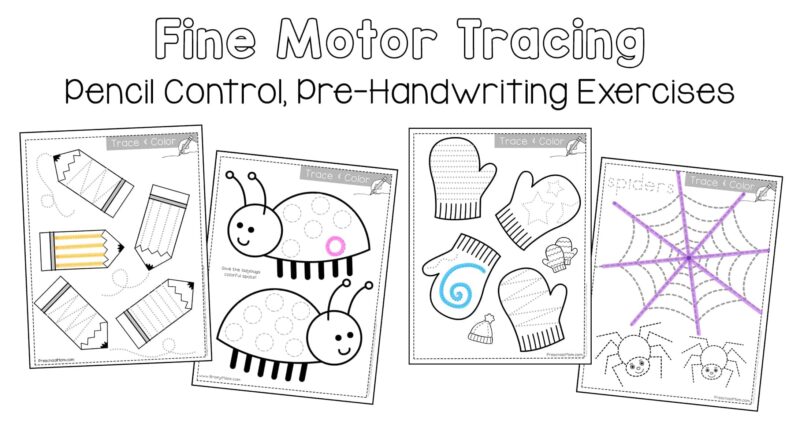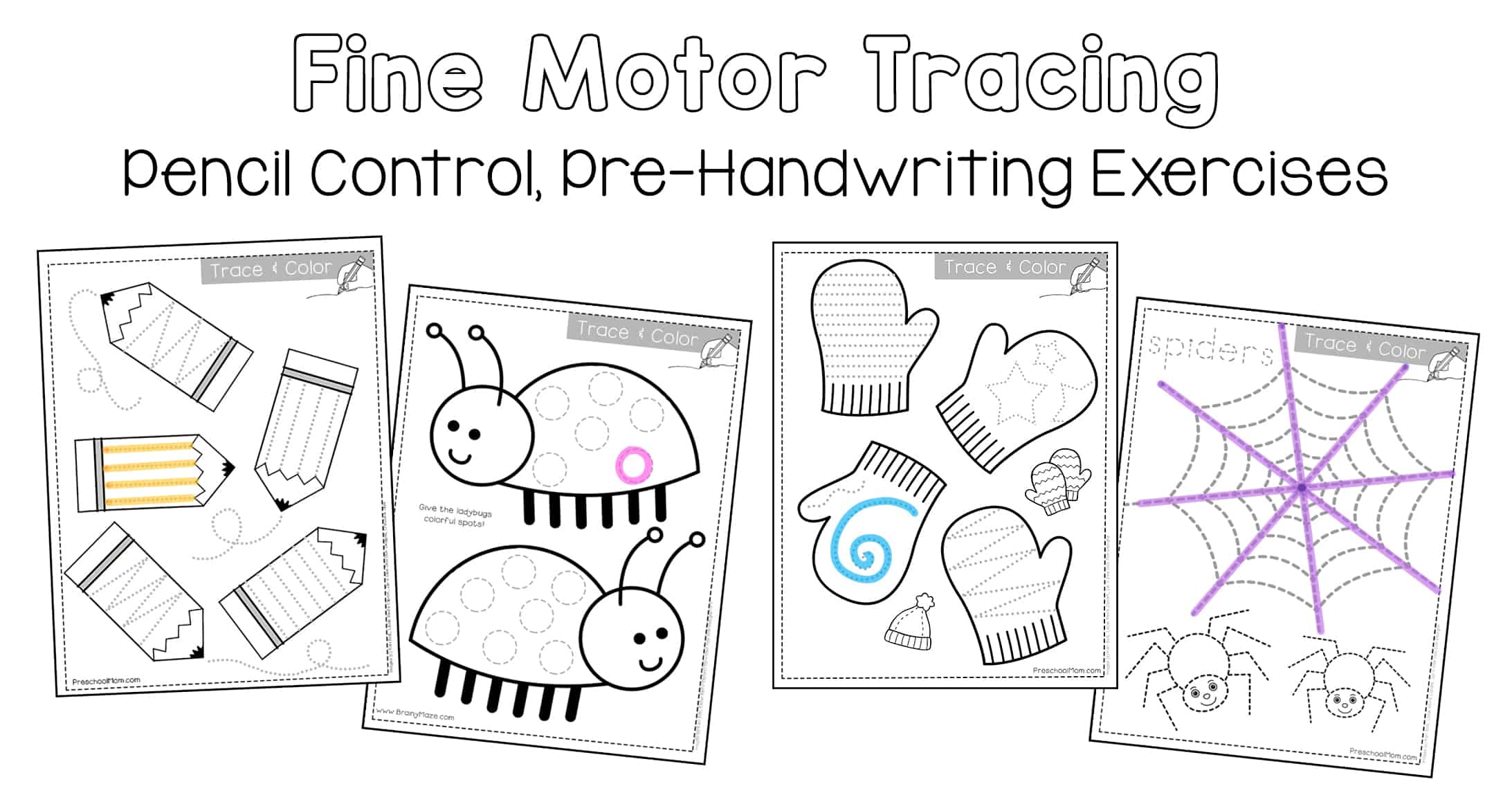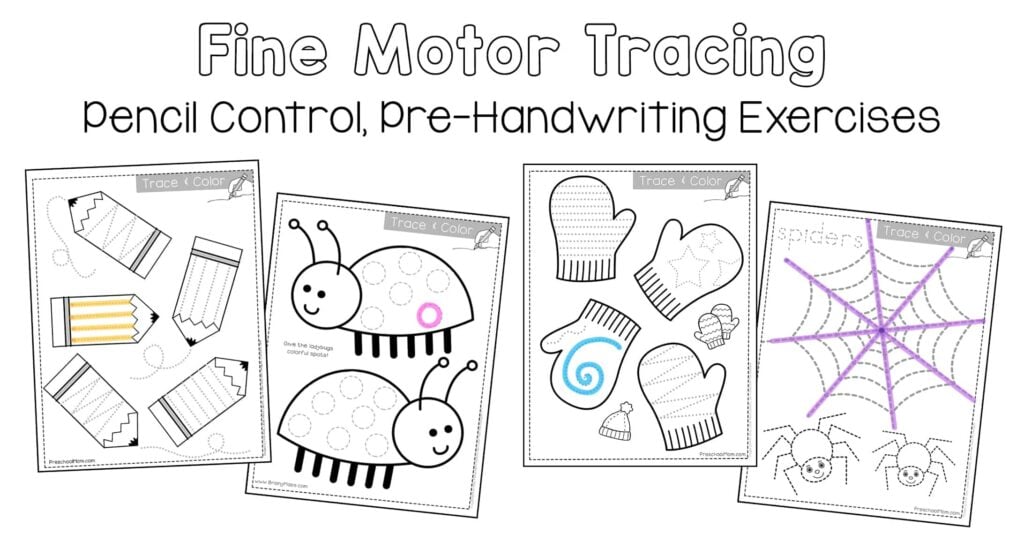 Tracing: Fine Motor & Spatial Awareness
Your students will enjoy tracing adorable objects and gain a ton of practice writing with our Tracing Worksheets. Students will trace the pictures with colored pencils or fine tip markers. Each page features thematic content and prompts students to complete the pictures using a variety of colors.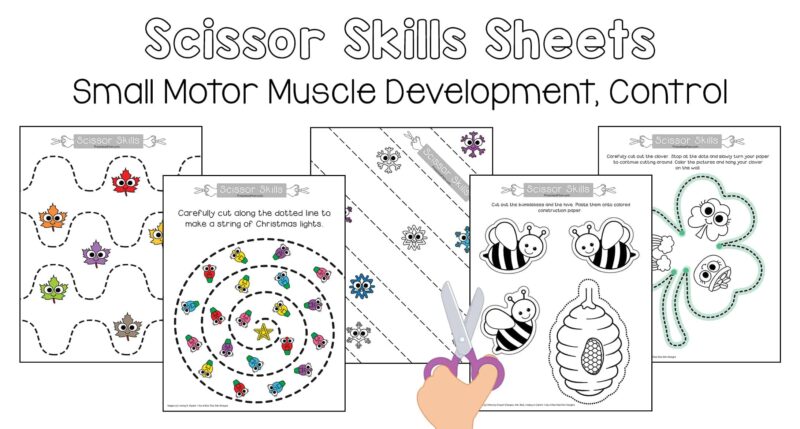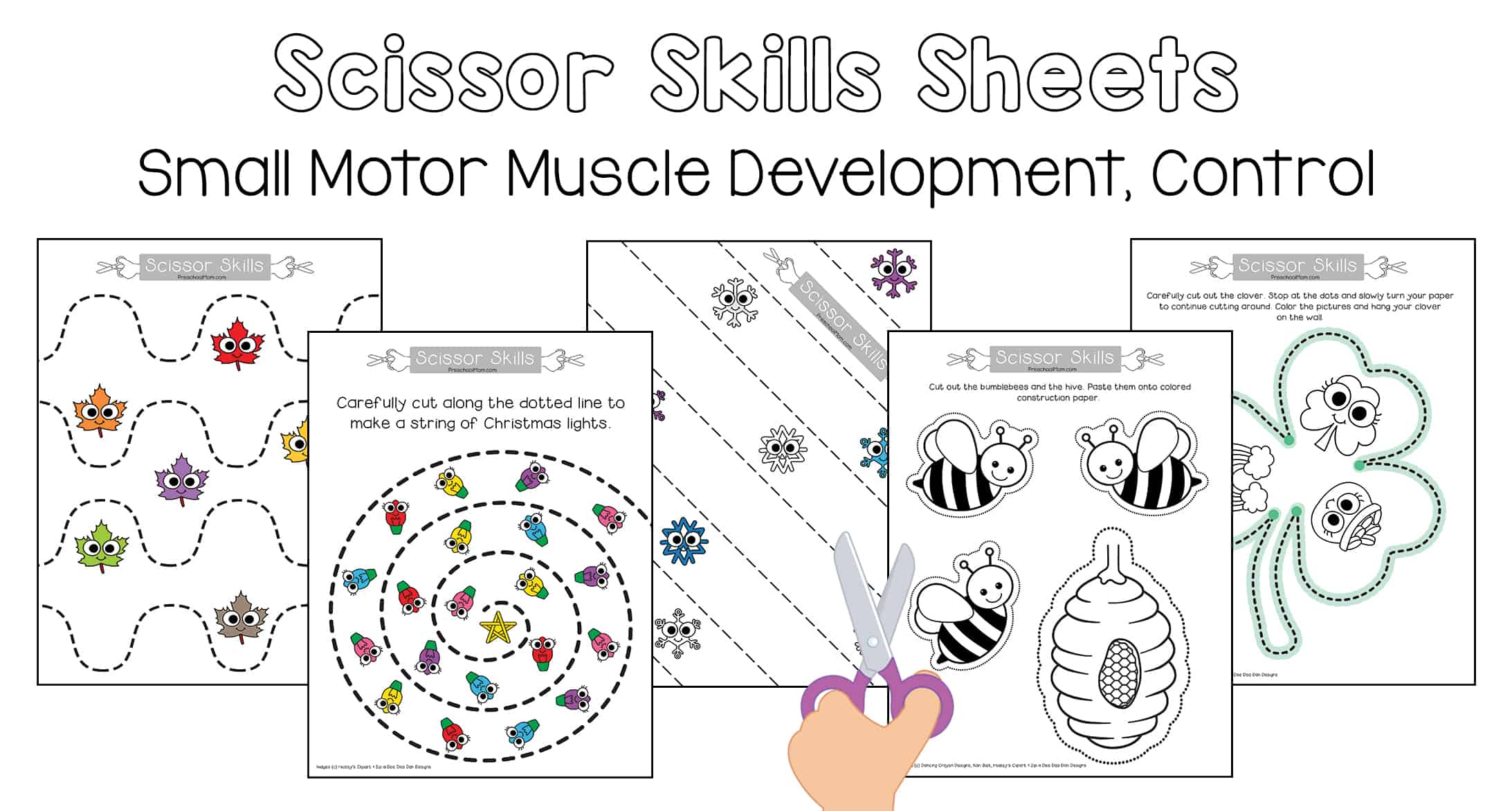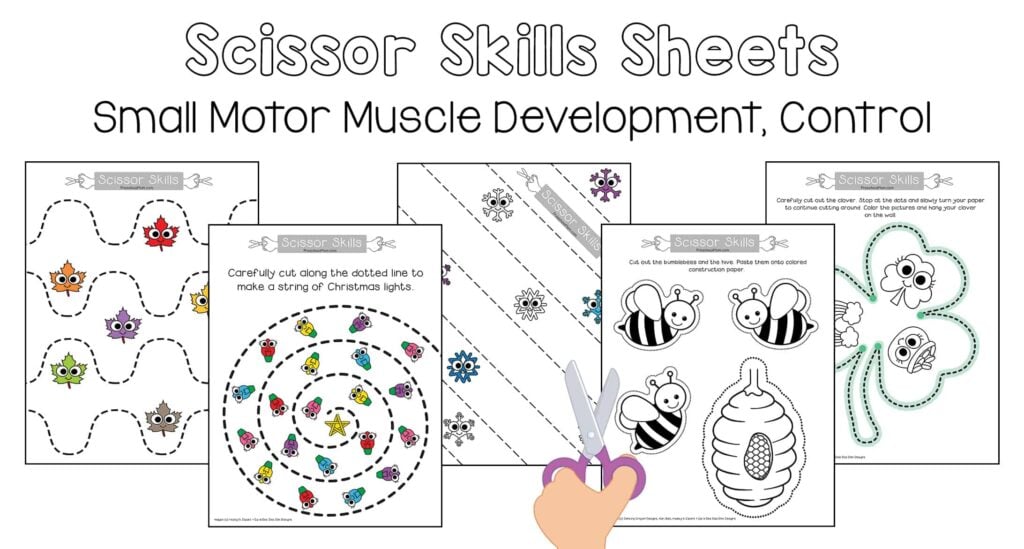 Scissor Skills Activity Sheets
Your students will be thrilled to practice their cutting skills with our thematic scissor skills activity pages. Each month includes fun and unique skills for students to progress through a variety of stages. Students will practice with straight lines, wavy lines, continuous cutting, shapes and more!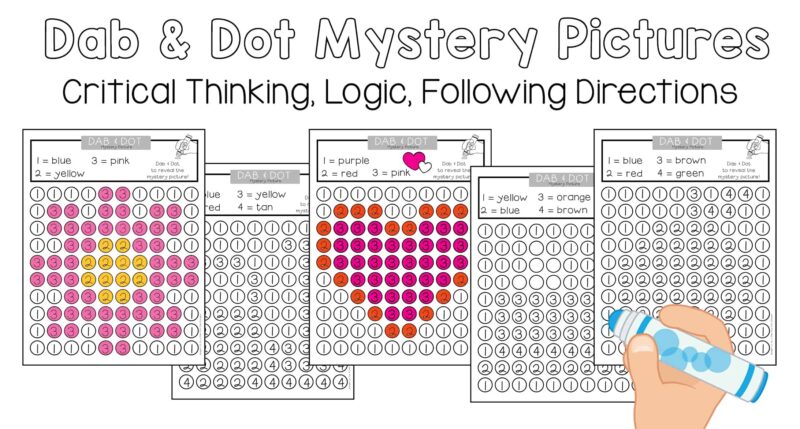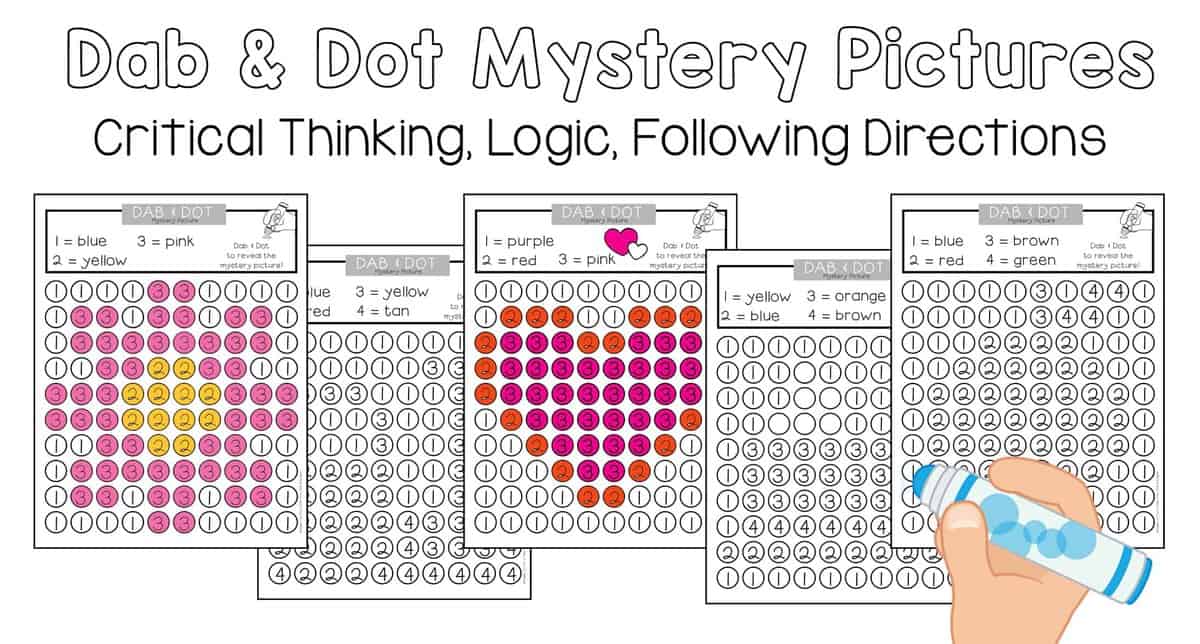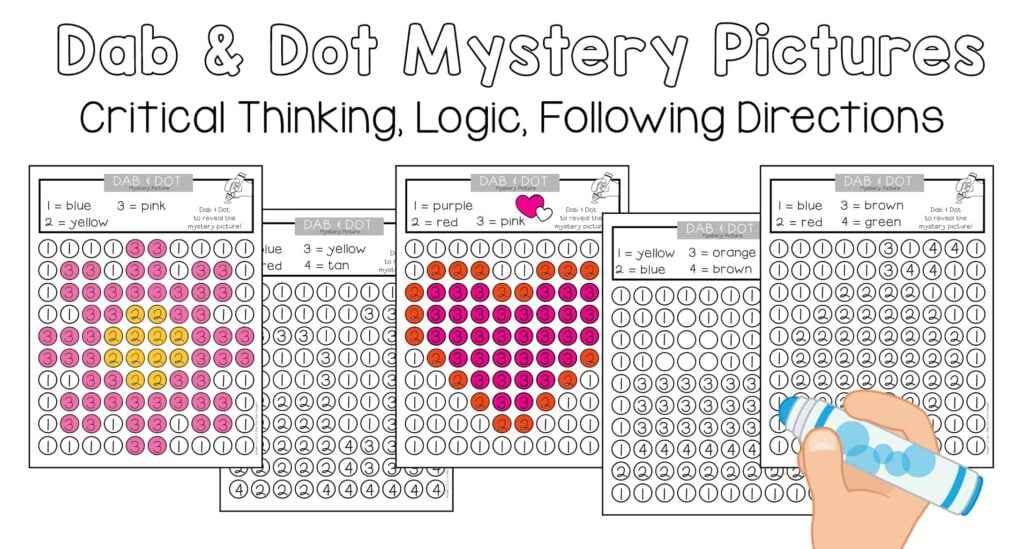 Dab & Dot Mystery Pictures
Students love dabbing and dotting with BINGO daubers, and we're adding some fun educational skills to the mix. Your students will create fun, thematic pictures by following the correct pattern in the directions provided. These are highly engaging, and develop important logic and following directions skills.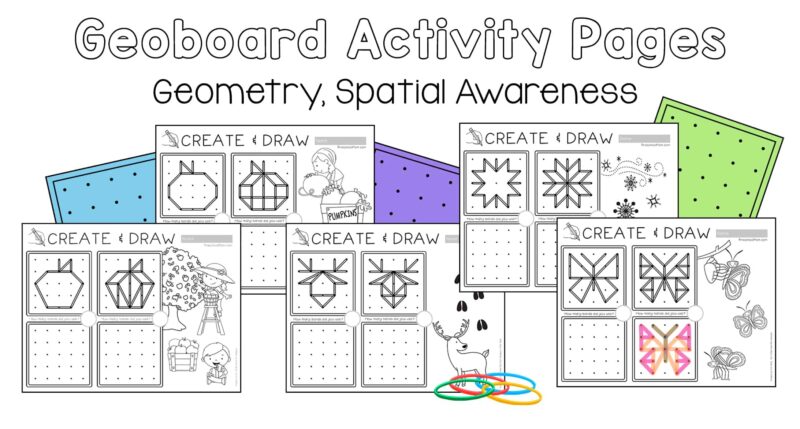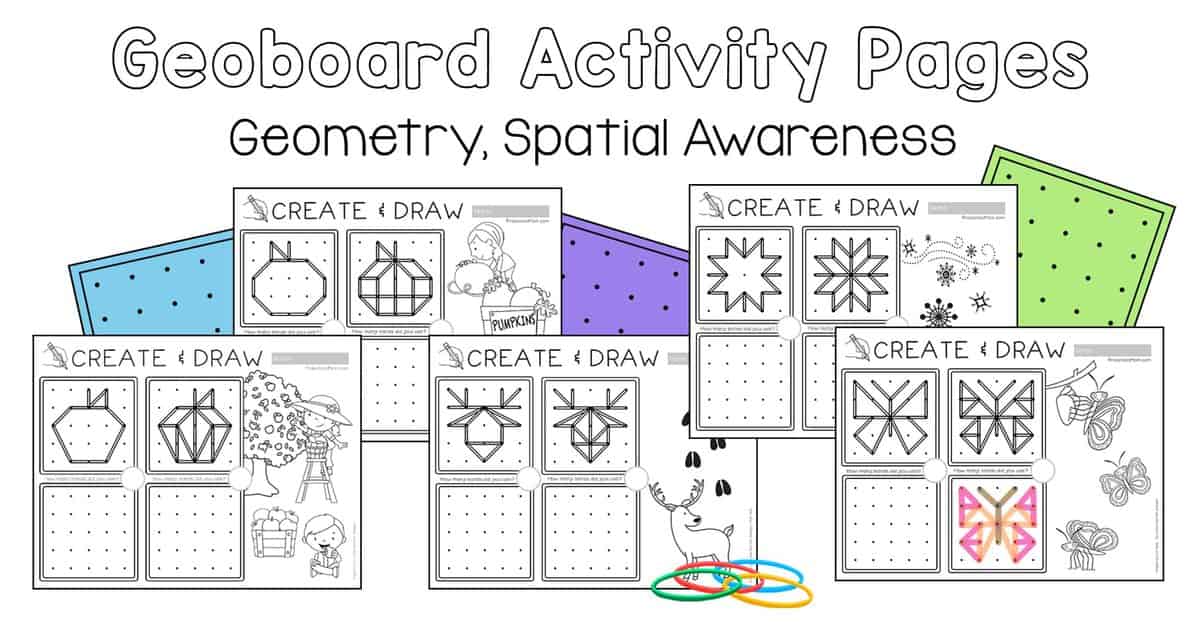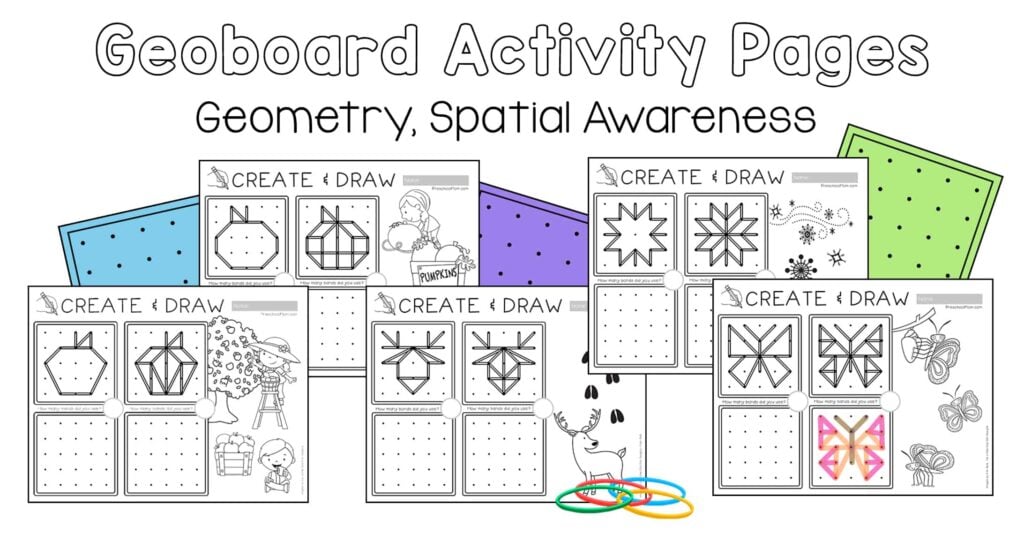 Geoboard Activity Pages
Teachers will enjoy their students' ingenuity and creations with our thematic and differentiated Geoboard Worksheets! Students will use the visual models to draw and recreate the thematic pictures on their own 5 x 5 geoboard. Each sheet includes a simple and more difficult picture to challenge and stretch your students!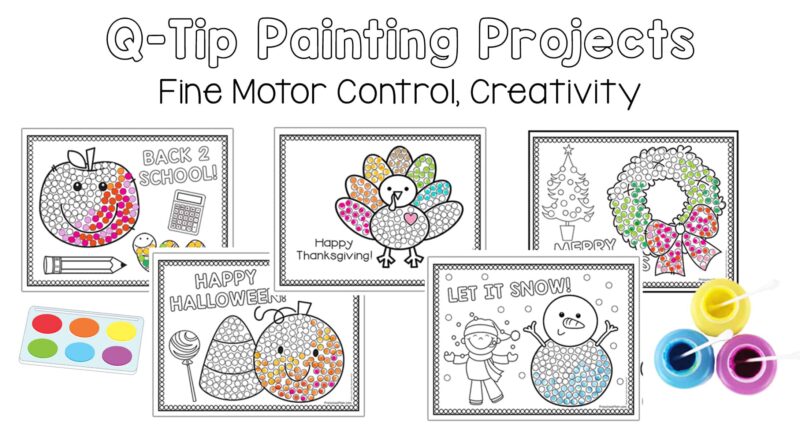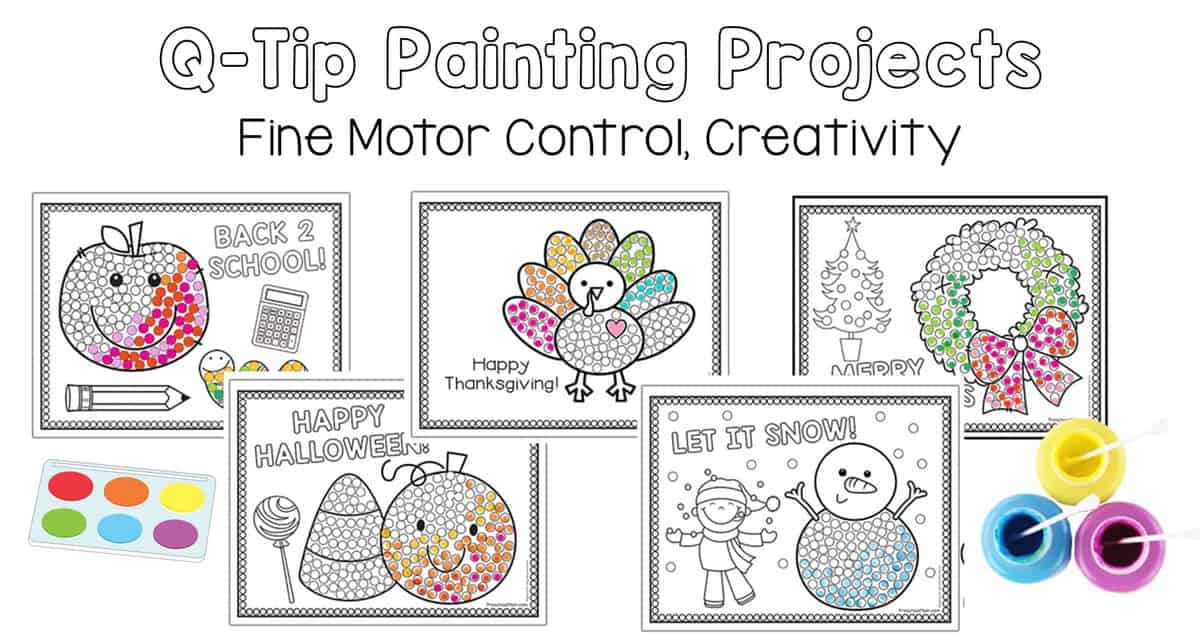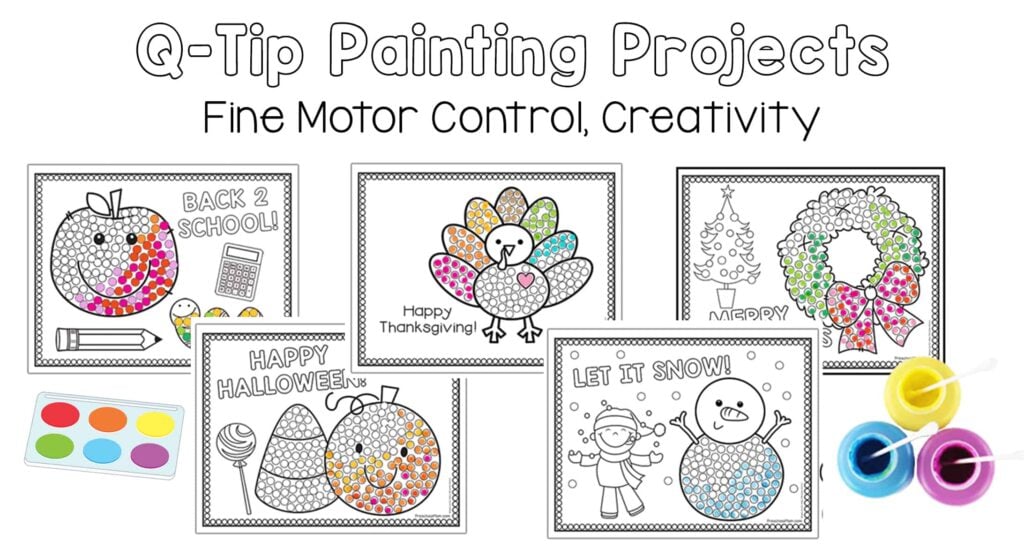 Q-Tip Painting Sheets
Bring out the fun and creativity with our monthly Q-tip painting projects. These simple, thematic printables are just right for strengthening those important pincer grip muscles! Your students will have a blast as they create their own impressionist art while building key fine motor skills!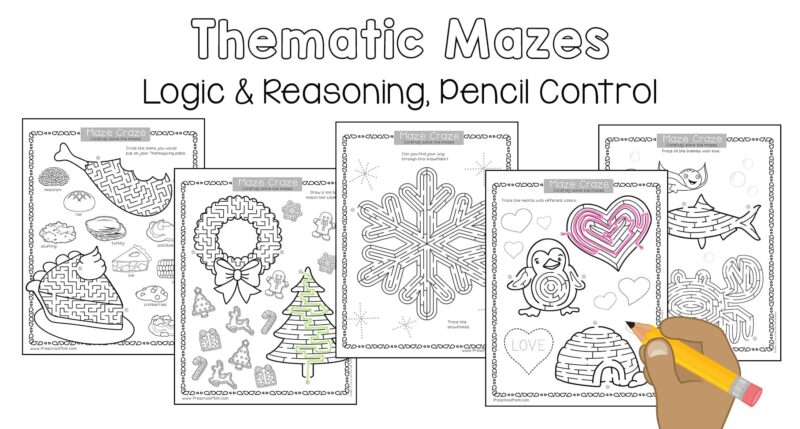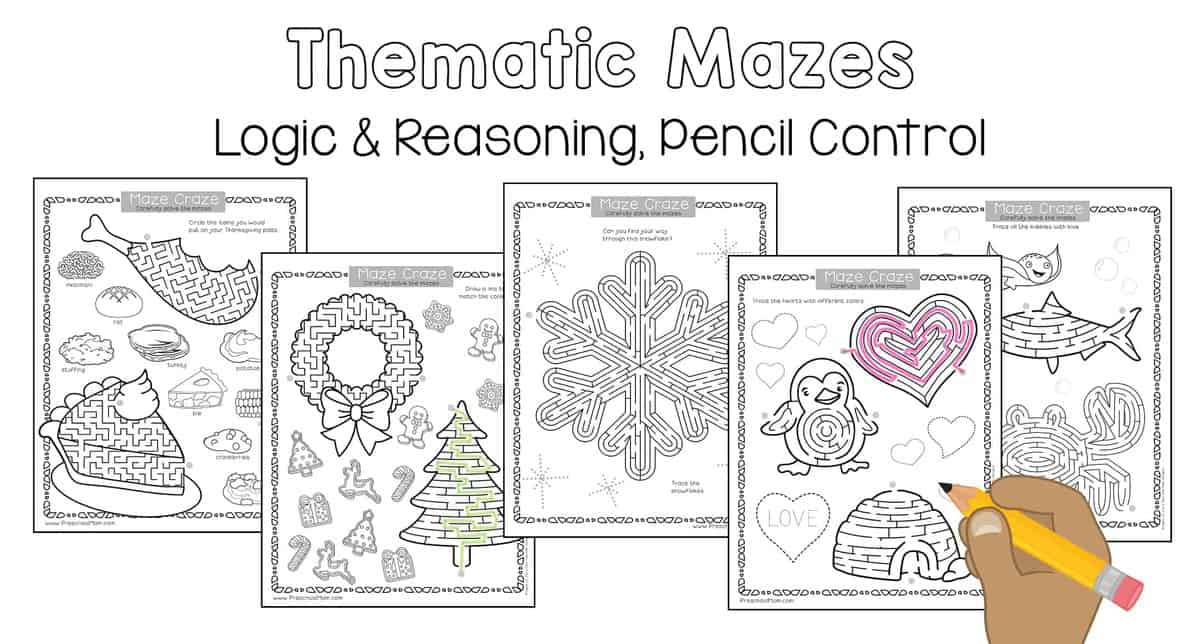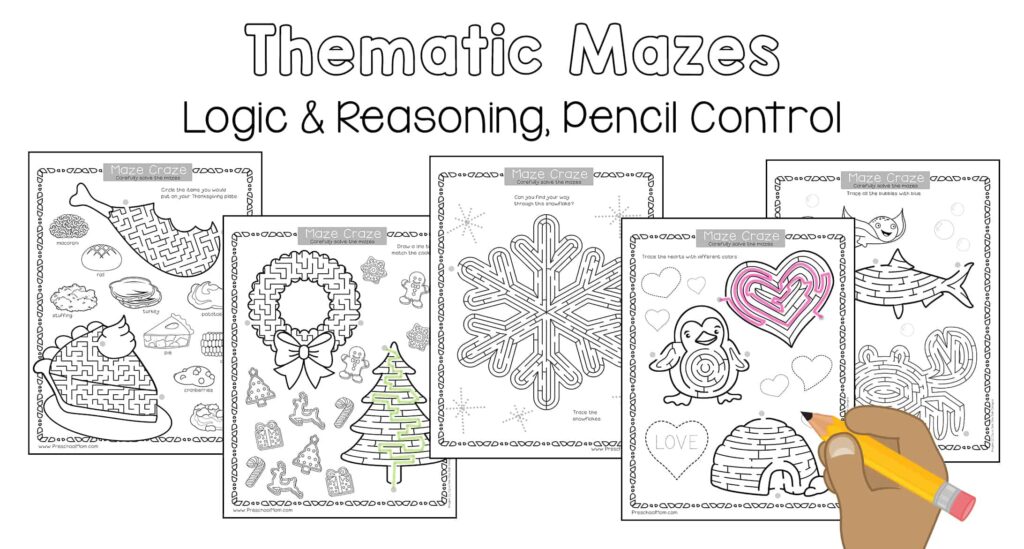 Thematic Fine Motor Mazes
Build problem-solving and visual-motor skills with our fun fine motor Maze activities. Students solve the challenging thematic maze exercises by following the prompts. Each page features thematic mazes alongside a tracing activity or prompts to build important fine motor skills.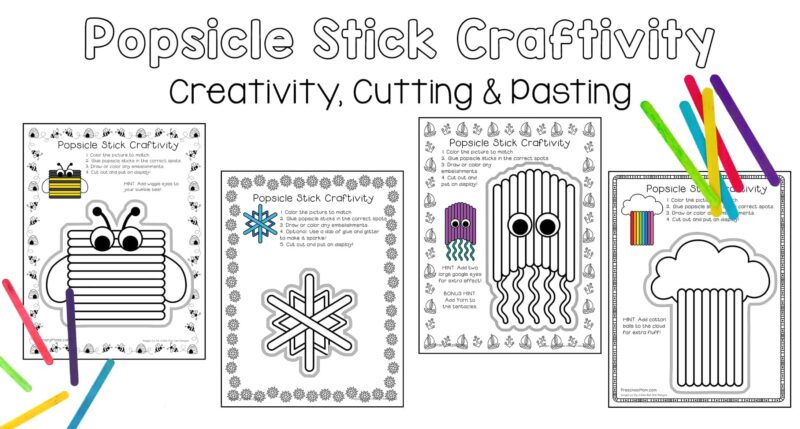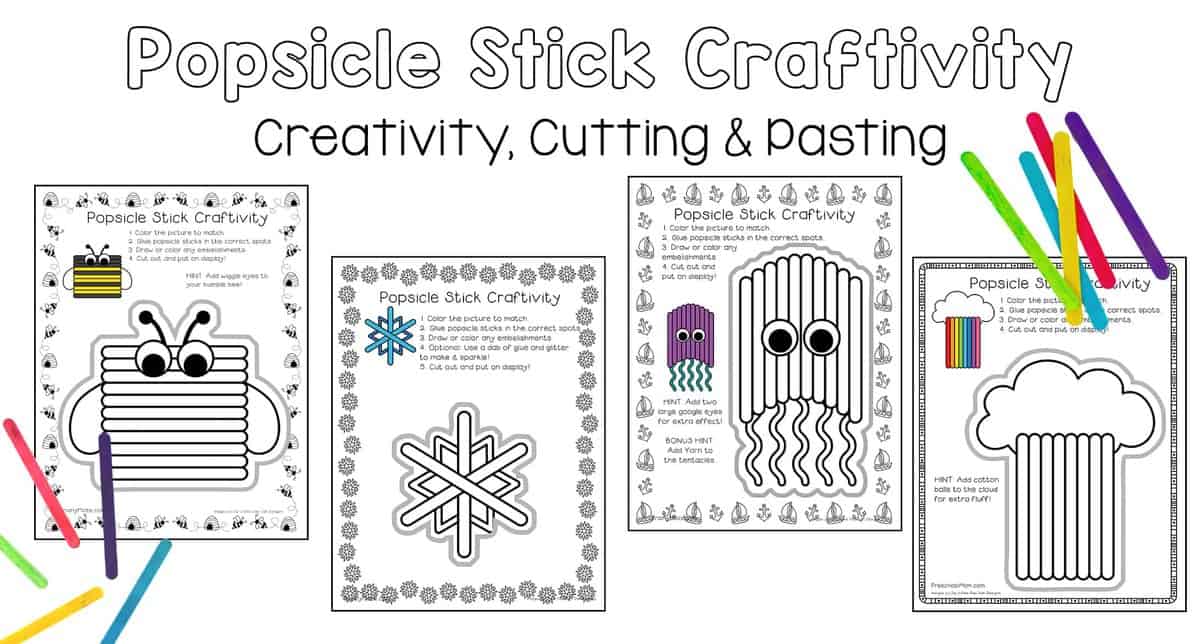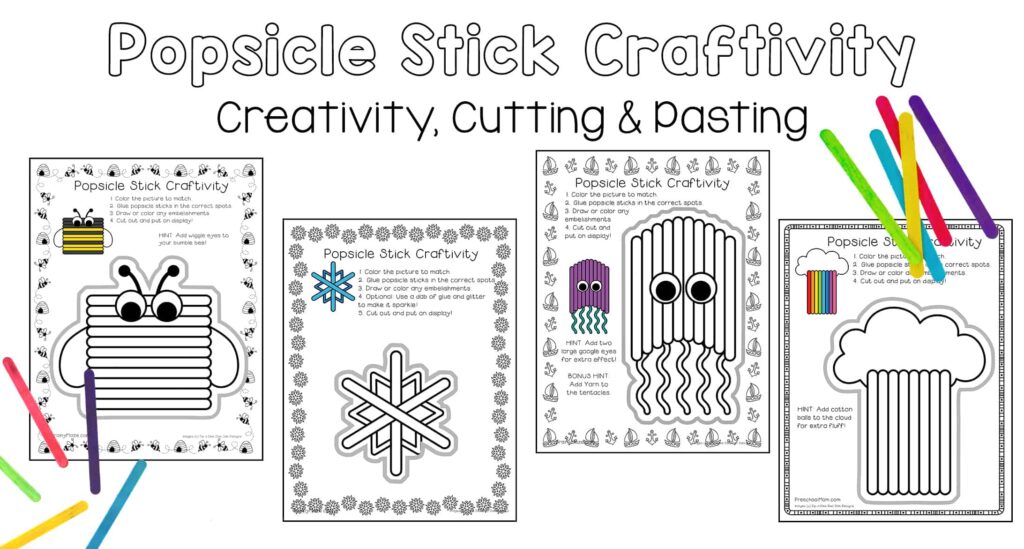 Popsicle Sticks: Patterns & Fine Motor
Got popsicle sticks? Repurpose them with this fun and creative activity. First, students will color and glue popsicle sticks onto the craft mat in the correct locations. Second, they will carefully cut around the grey border. Finally, they'll add wiggle eyes, glitter, and other embellishments to finish their craftivity project. This is a fun confidence-building activity for all ages!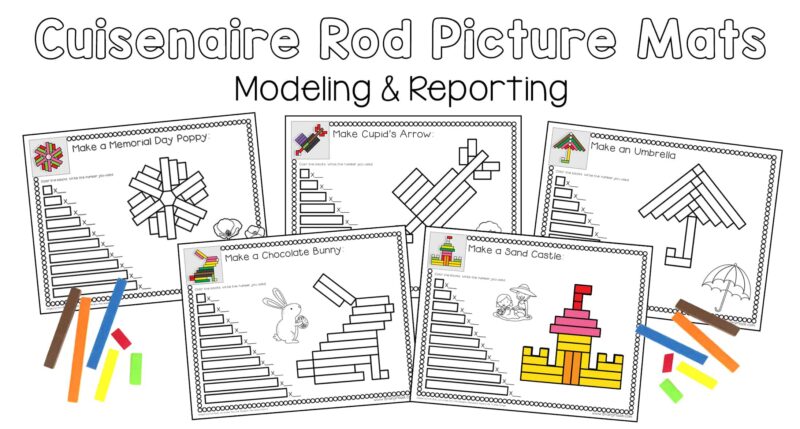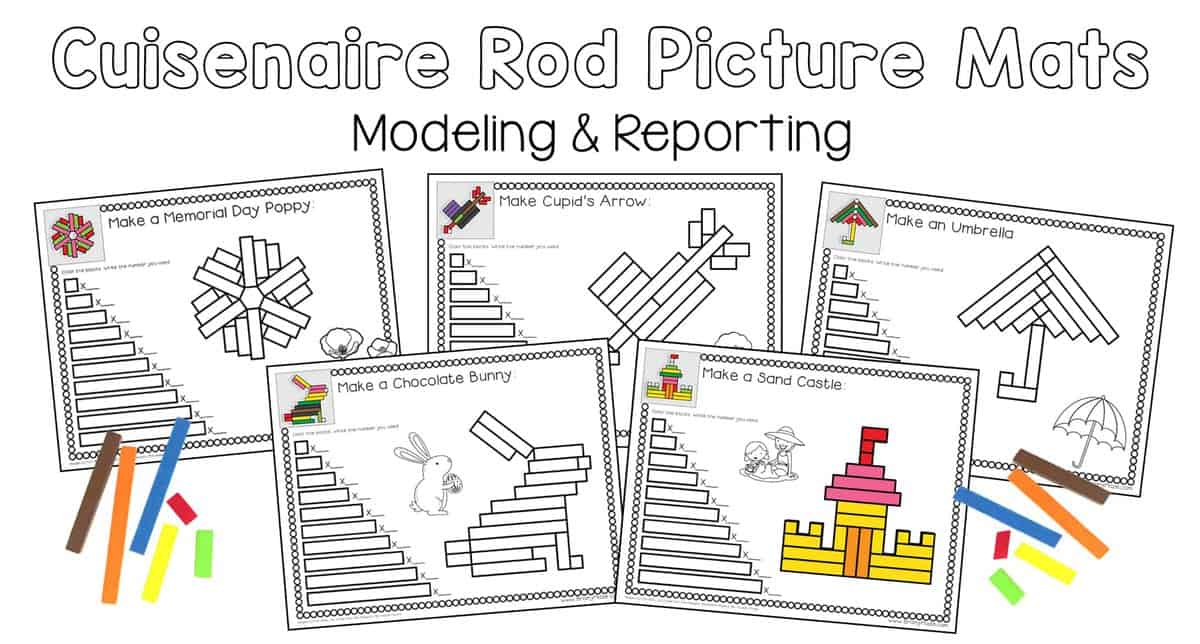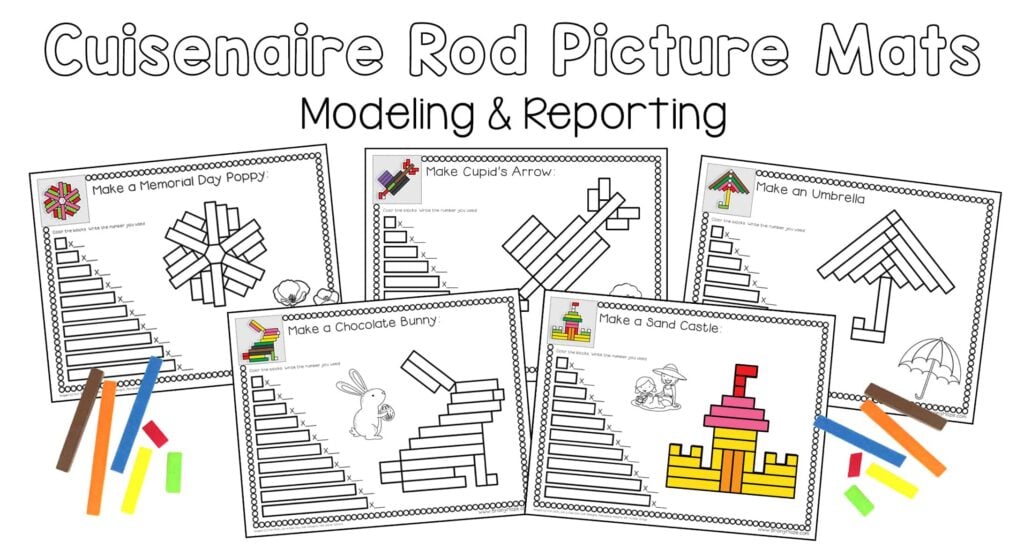 Cuisenaire Rod Activity Mats:
Cuisenaire Rods have been a classroom staple for years! Now, we've created a fun and creative way to put those math skills to the test. Students use these colorful centimeter rods to build thematic pictures based on the model provided. Pictures are to scale so students will build important measurement, modeling, and reporting skills directly on the mats!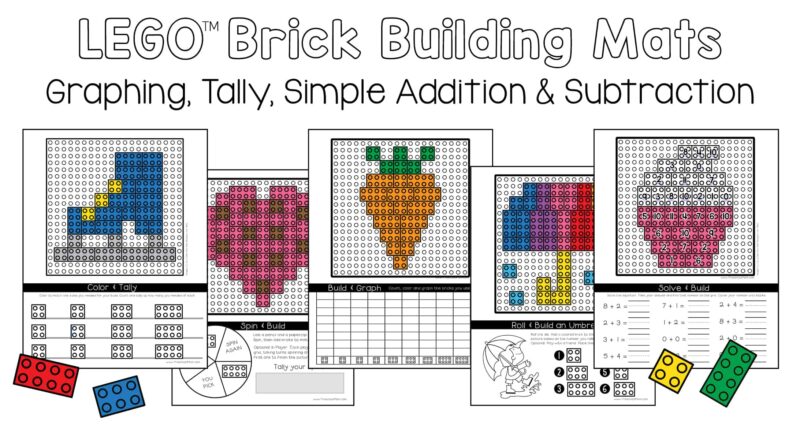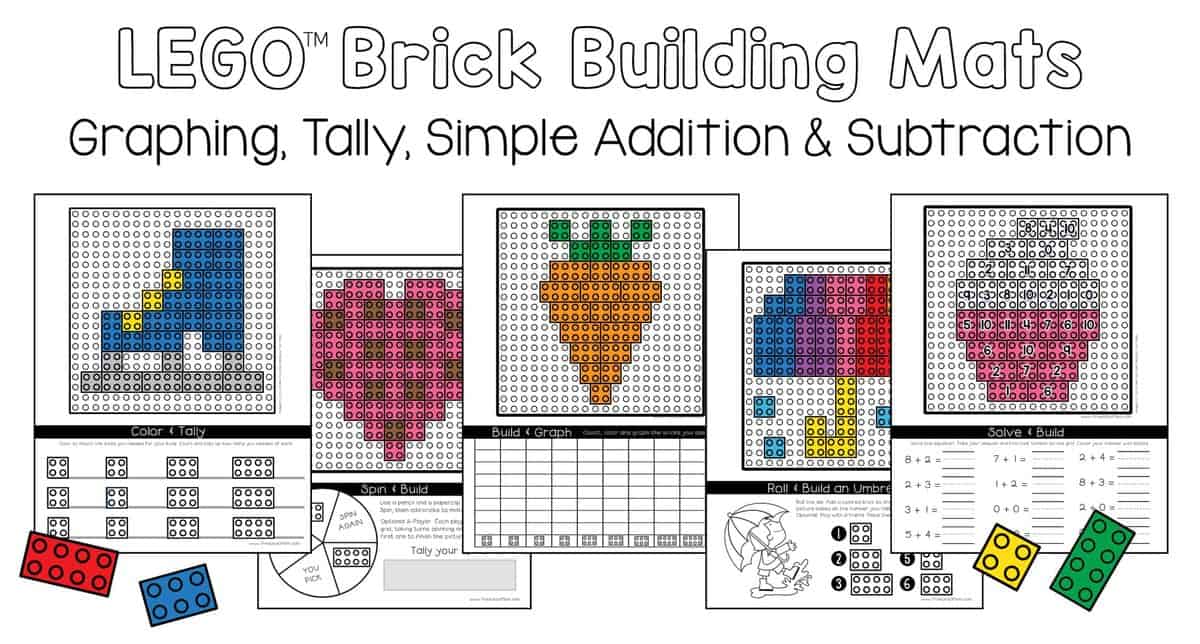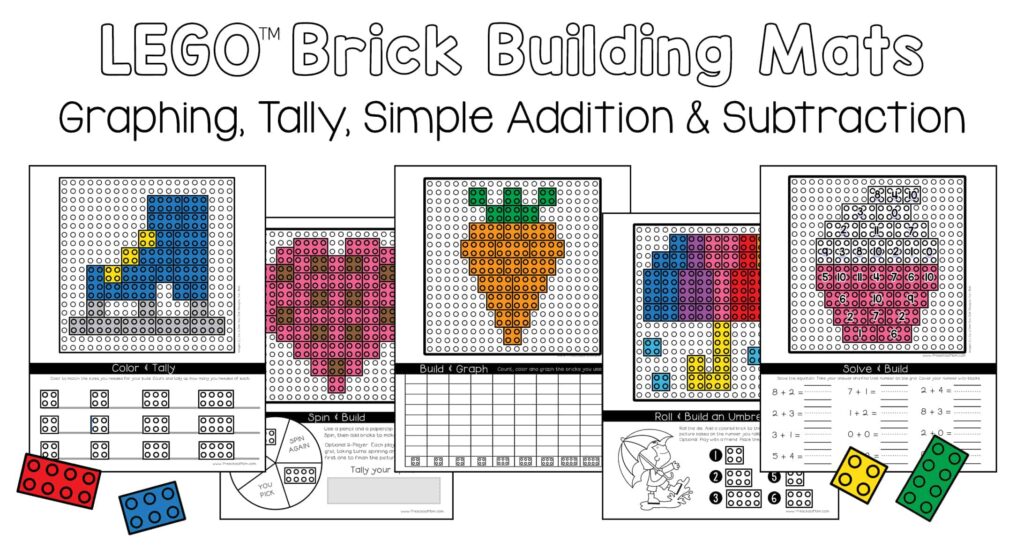 LEGO (TM) Brick Building Mats
Learning with LEGO? It doesn't get much more fun than that! We've designed a collection of thematic activity mats that will strengthen your student's math skills! Math exercises include counting, tally marks, comparing, graphing, beginning addition and subtraction. Best of all, these sheets are to scale so you can use them with a transparent building mat for younger students.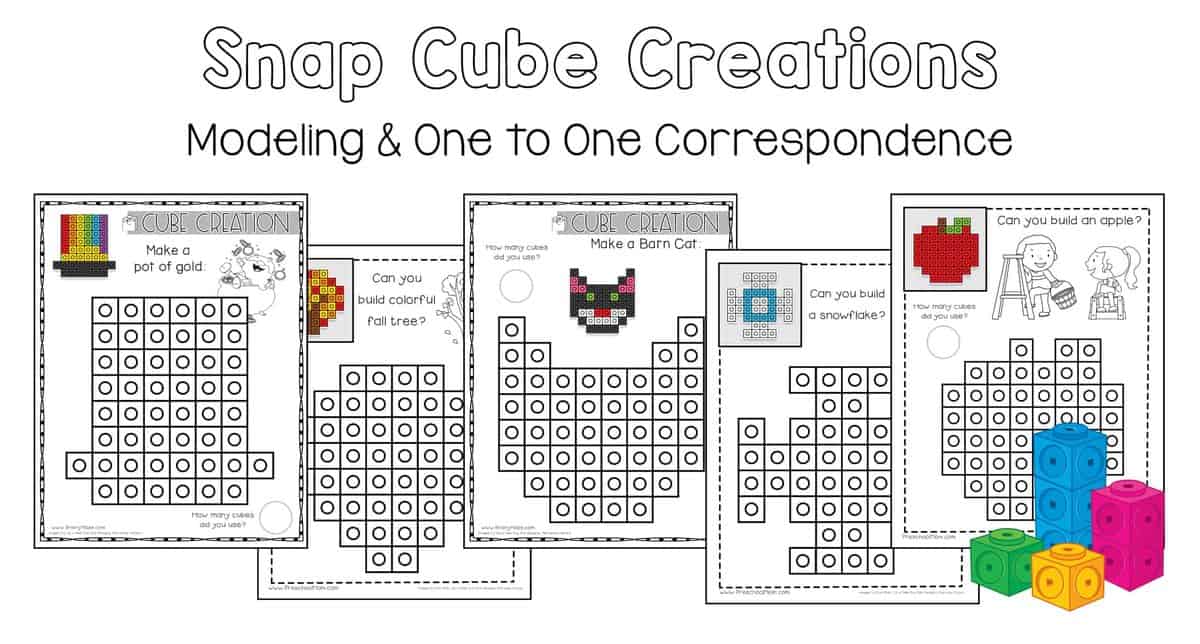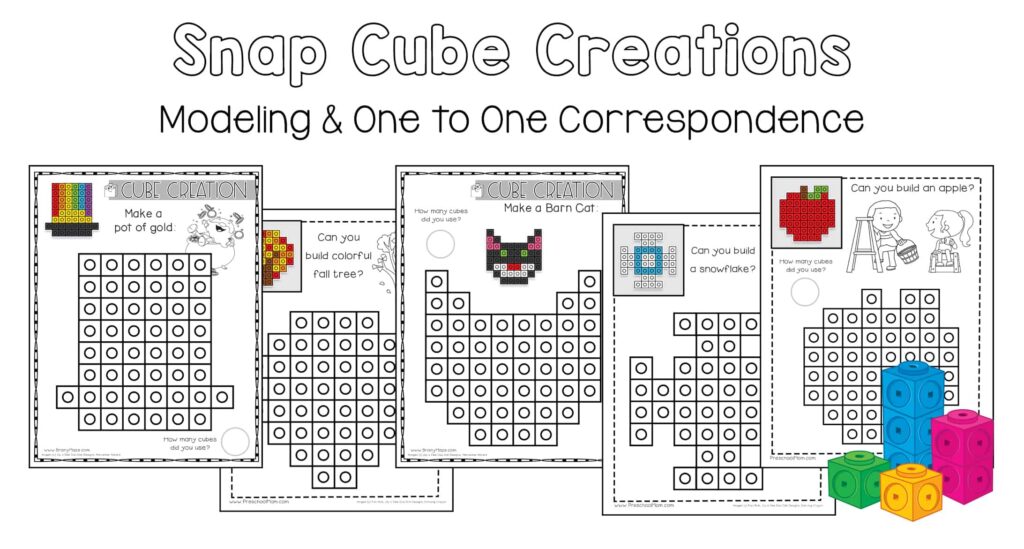 Snap Cube Creations:
Another classroom favorite are snap cubes! Get your child's creative juices flowing with our fun, thematic, snap cube creations! Students will practice following directions and one-to-one correspondence. There are two ways to use math worksheets: place block cubes to create fun and creative thematic pictures. Alternatively, teachers can ask students to color the squares in the grid to match the picture.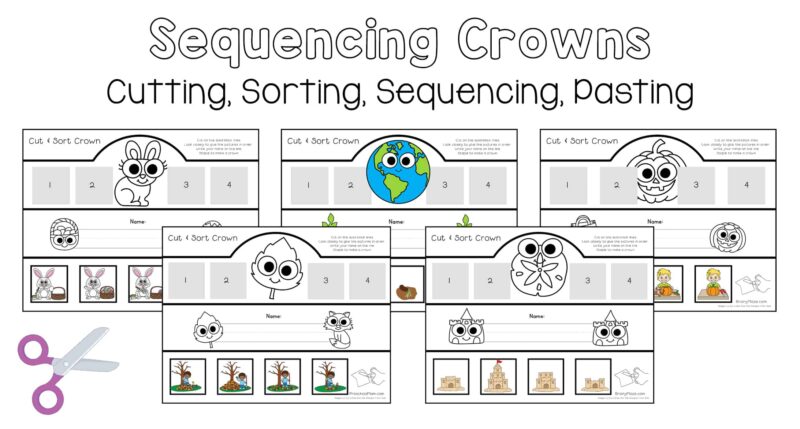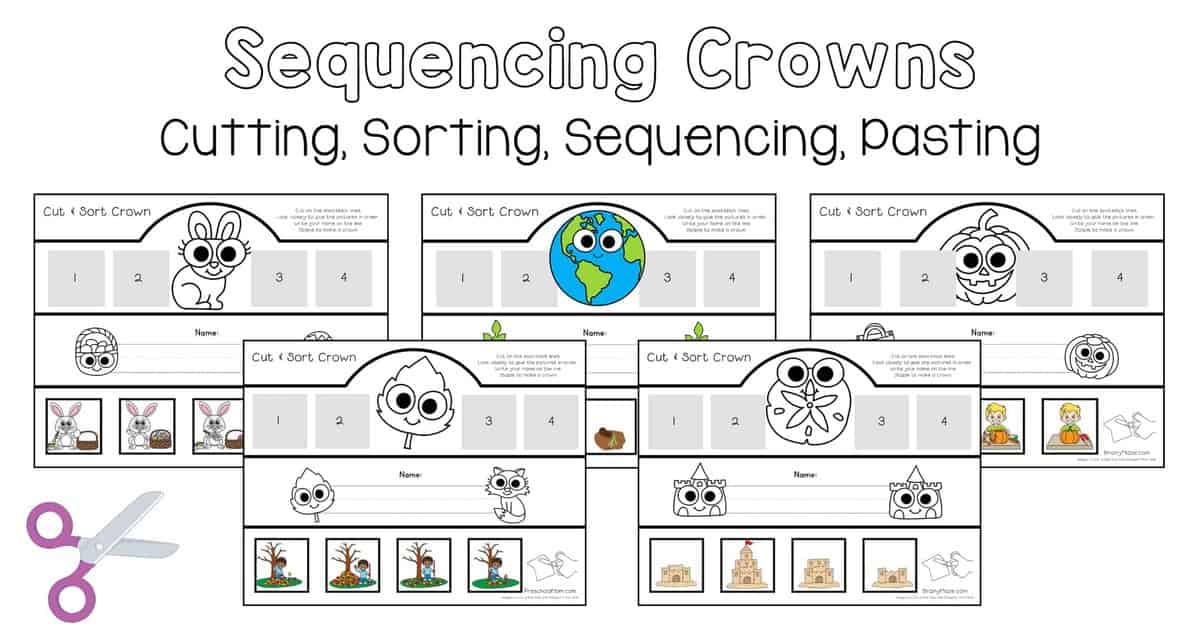 Cut & Sort Crowns: Sorting & Sequencing
Each crown features a theme alongside a 4-step sequencing pattern. Students gain fine motor skills by cutting out the pictures and gluing them in the correct order. In addition, these math exercises allow students to develop writing, sorting and sequencing skills.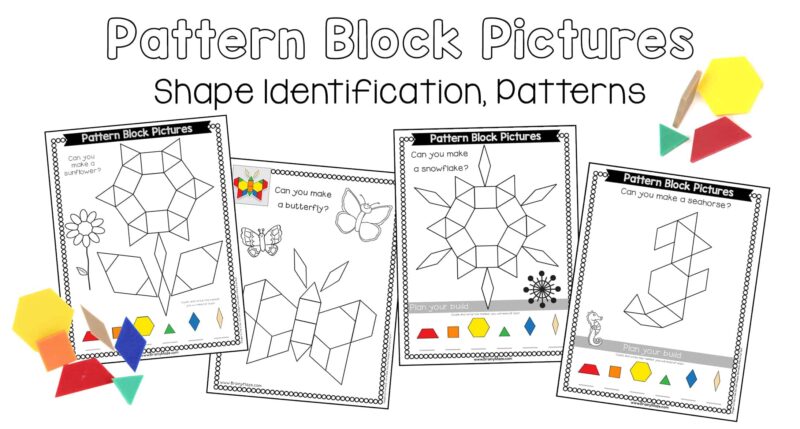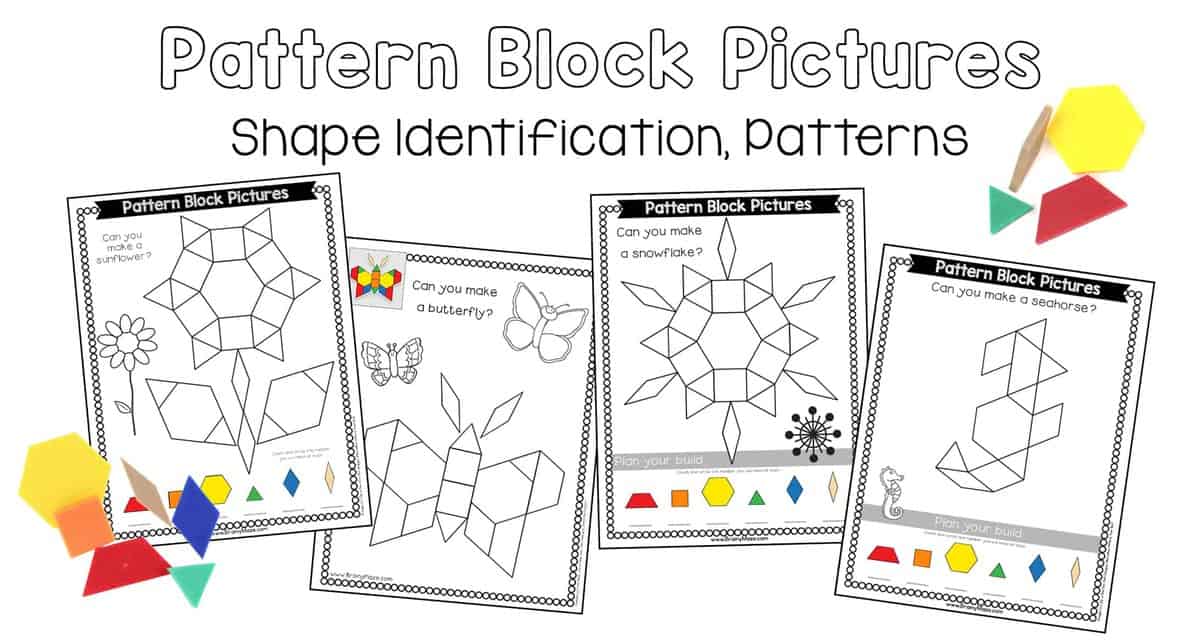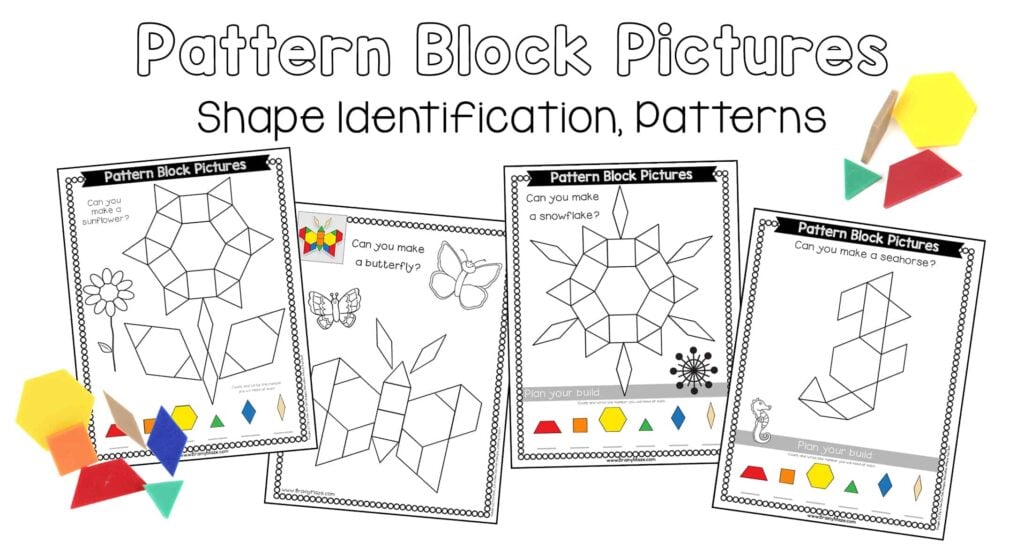 Pattern Block Pictures
Students will enjoy creating new designs using pattern blocks! This is a fun way to build key fine motor skills while learning to identify the attributes of shapes and understanding patterns. Students can count and report the number of each shape used to create the picture.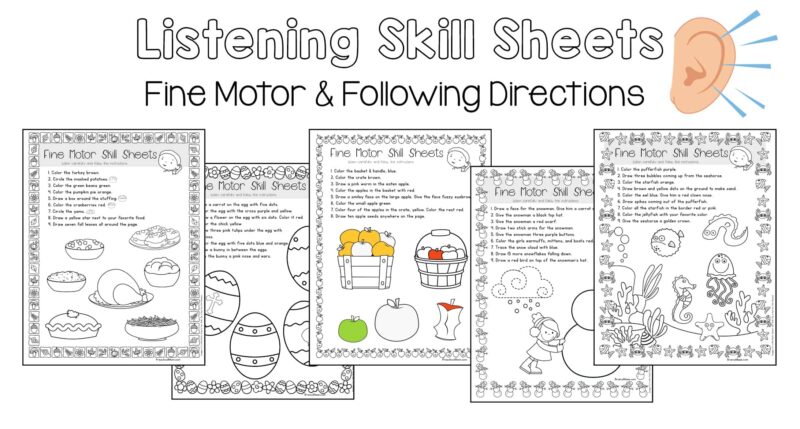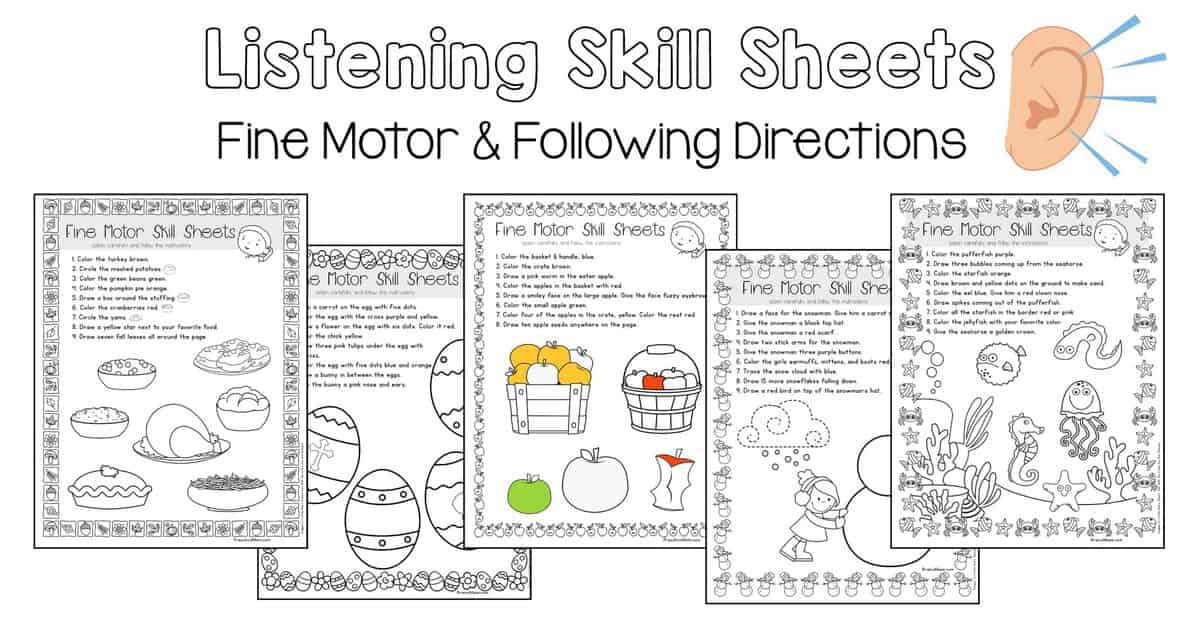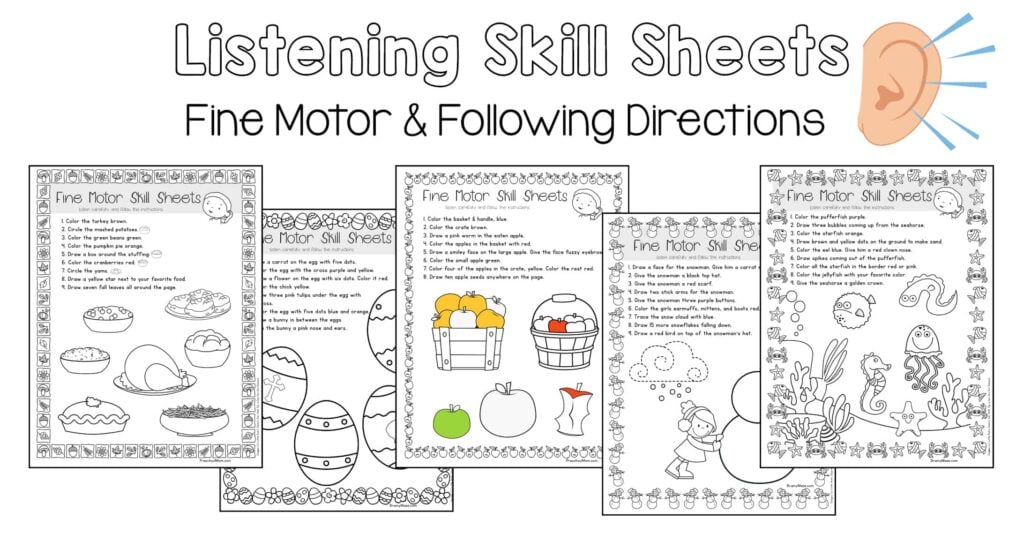 Listening Skills: Fine Motor & Following Directions
Teach students how to follow directions and develop good listening skills with our Listening Skill Sheets. Students will listen to the teacher's 10 step instructions. When completed, children will gain confidence in their critical thinking skills.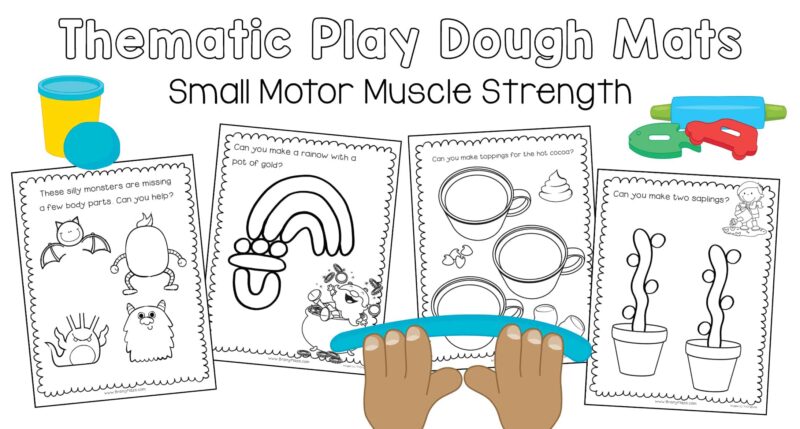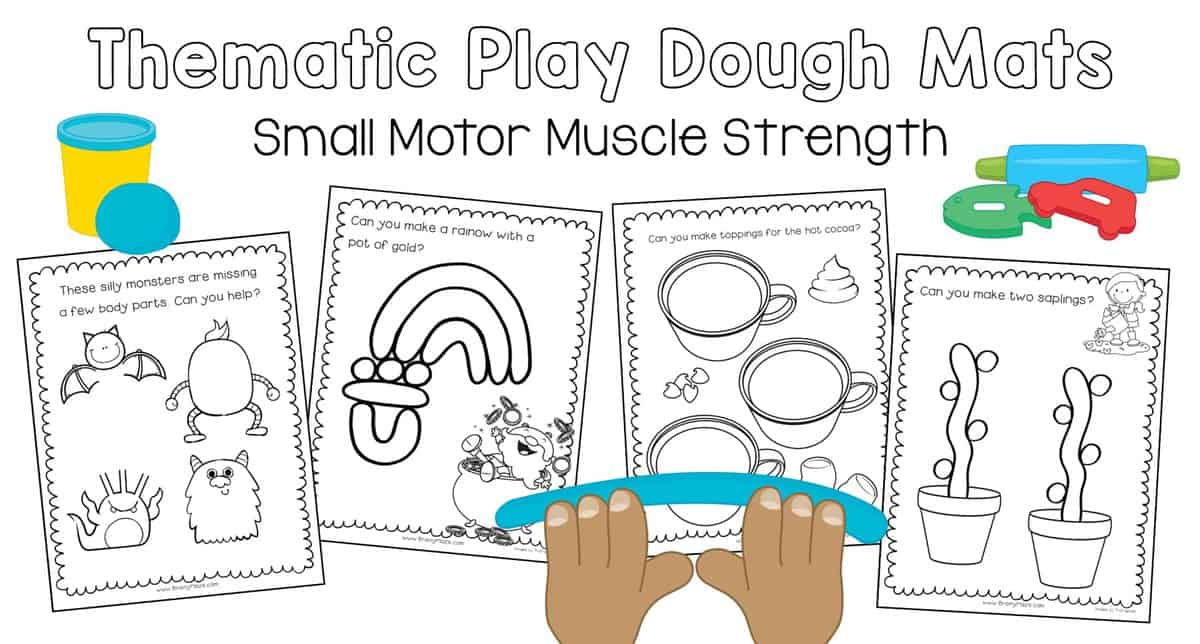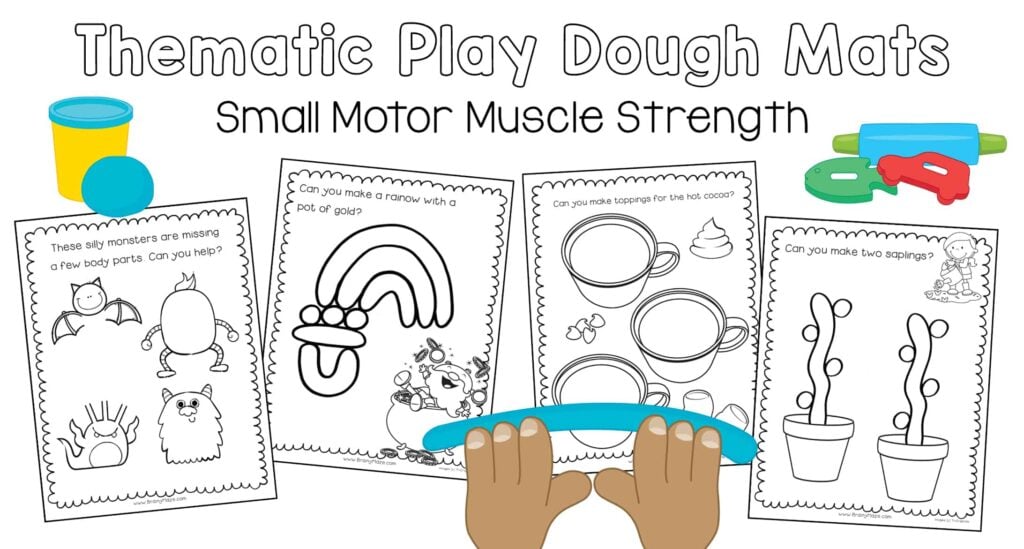 Playdough Activity Mats
Kids will have a blast using homemade or store-bought playdough to complete the engaging prompts. Gaining confidence in reading and following directions, the prompts will require students to form and shape the dough to make pictures, solve problems, or complete the scene. Great for morning warm-up exercises to get those fingers moving!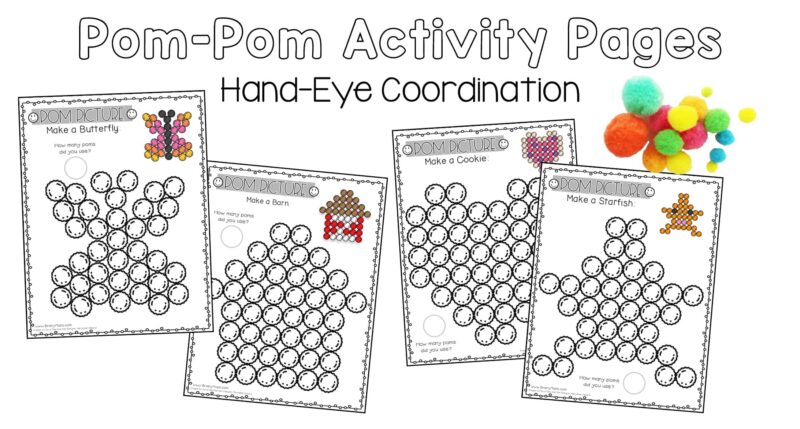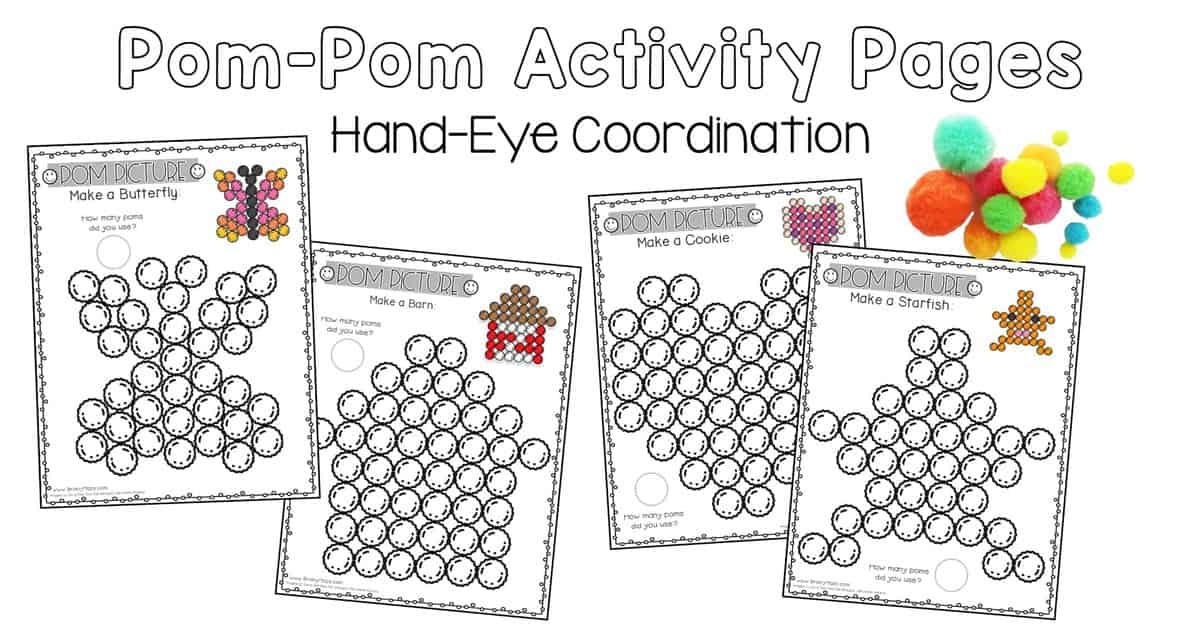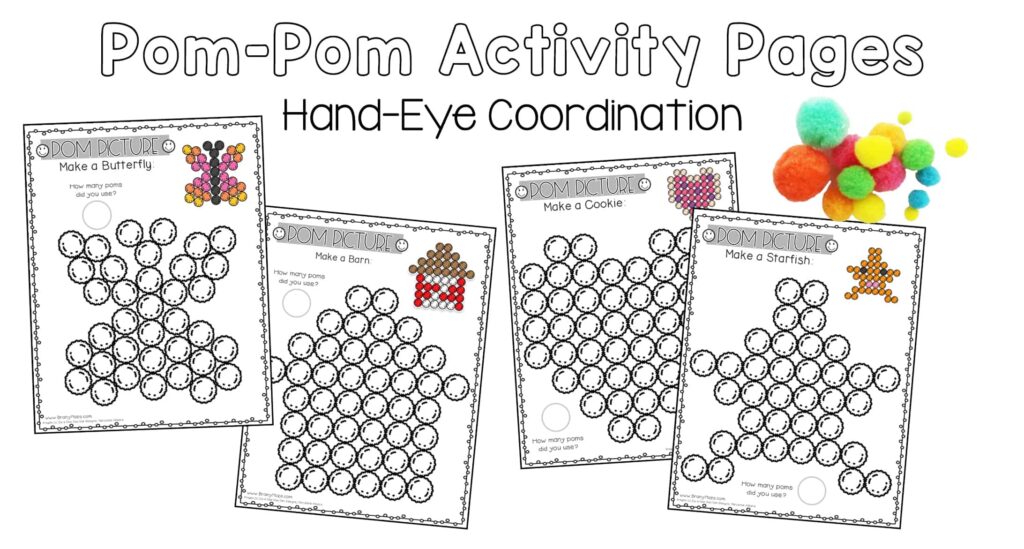 Pom-Pom Activity Pages
Students use colorful pom-poms to recreate the thematic seasonal pictures! For advanced students, provide plastic tweezers to pick up the poms. Alternatively, students can glue poms to make these sheets into a simple craft project. These can double as BINGO dauber mats for more fine motor fun.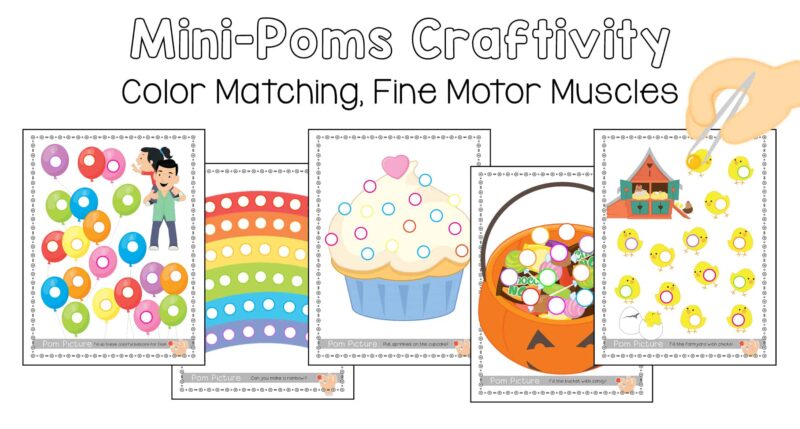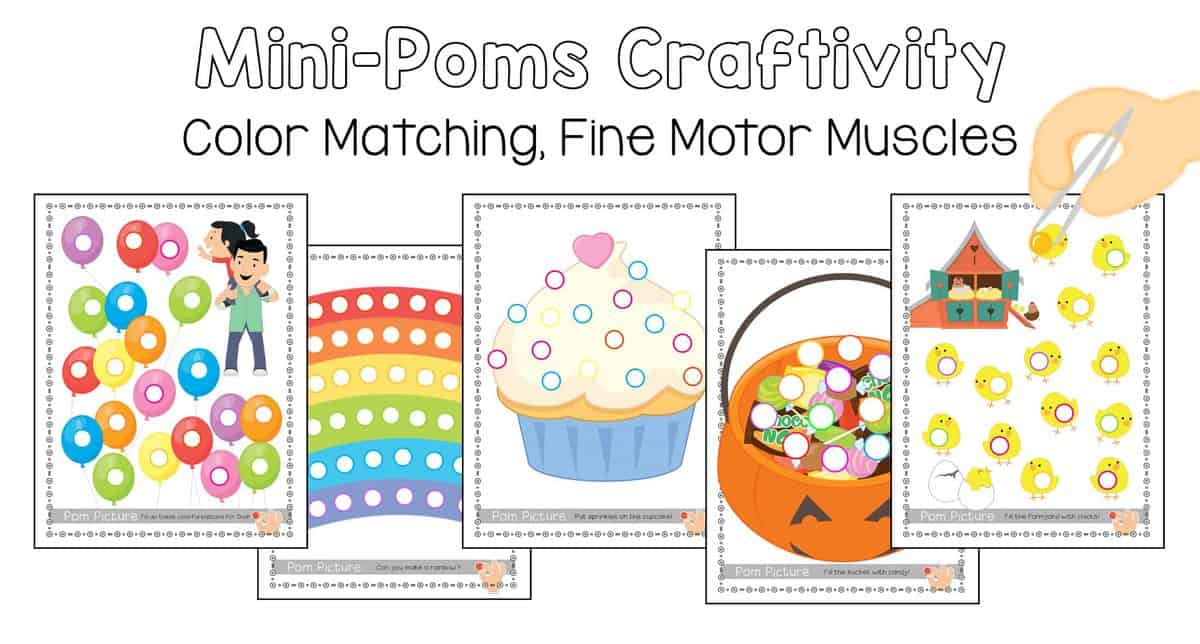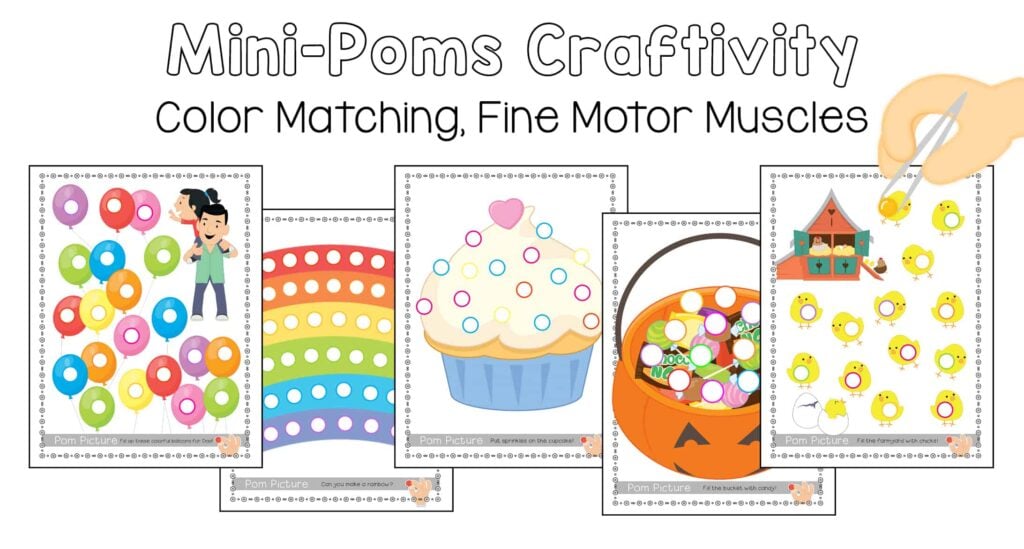 Mini-POM Activity Mats
Build your student's confidence and creativity with our mini-pom-poms activity. Students will learn one-to-one correspondence and matching skills with this simple fine motor exercise. For added difficulty, have students use plastic tweezers to pick up the poms. Alternatively, students can create a simple craft project by glueing the poms to the picture.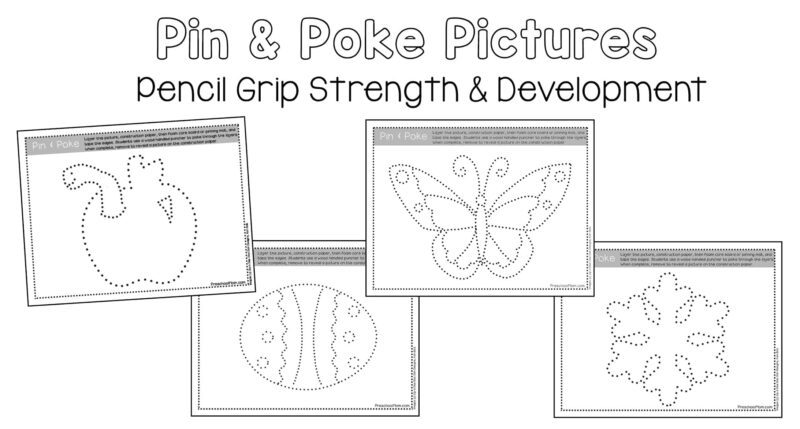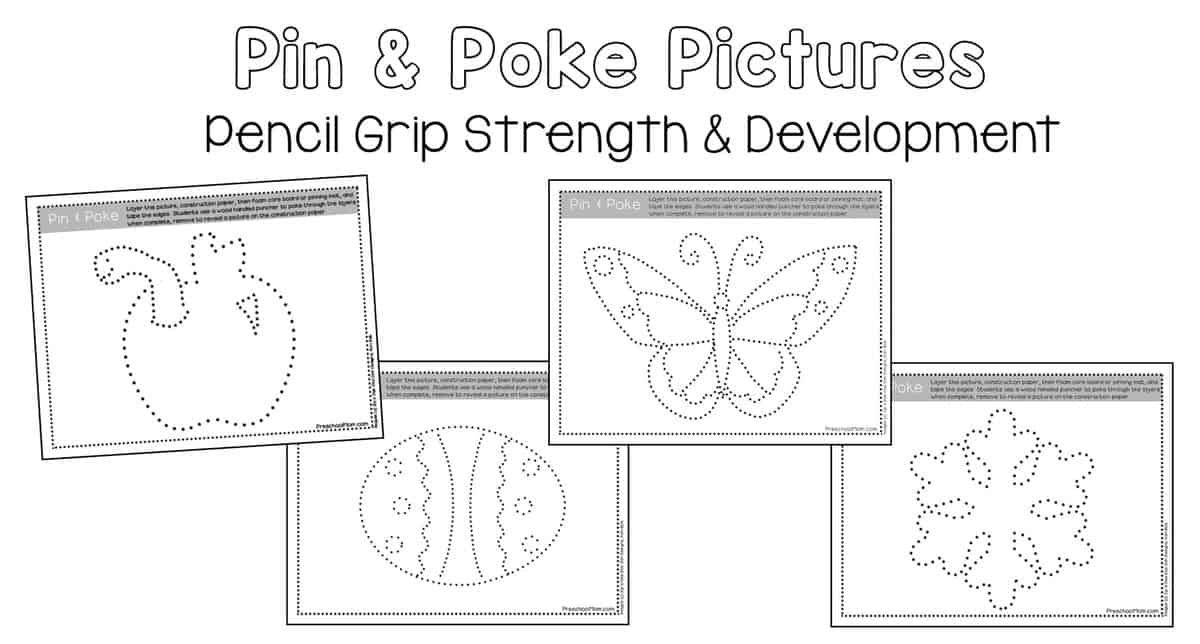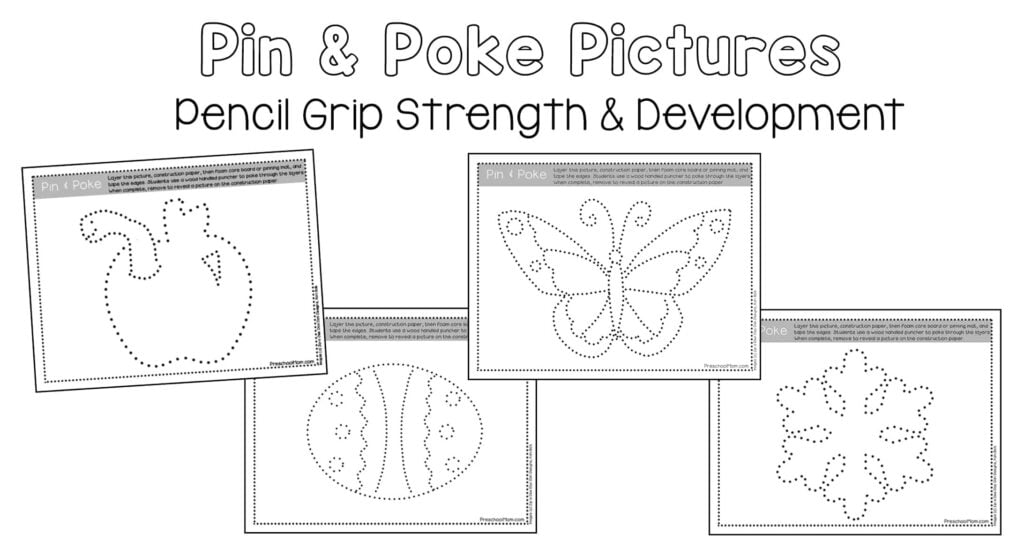 Pin & Poke Pictures
This is a well-loved activity for students building fine motor skills. Students will create pictures by poking holes along the paths. When held up to the light the picture will shine through. These are great for displaying on windows for holiday and seasonal decorations. NOTE: We recommend using this puncher pack which is age 5+ with supervision.
Suggested Materials:
bingo daubers, playdough, pattern blocks, 5x5 geoboard & bands, popsicle sticks (full & half size), building bricks, snap cubes, page protectors, Cuisenaire cubes, puncher pack, construction paper, and pom-poms. (View Our Favorite Fine Motor Products Here)
Additional information
| | |
| --- | --- |
| Product License | Homeschool, Classroom |