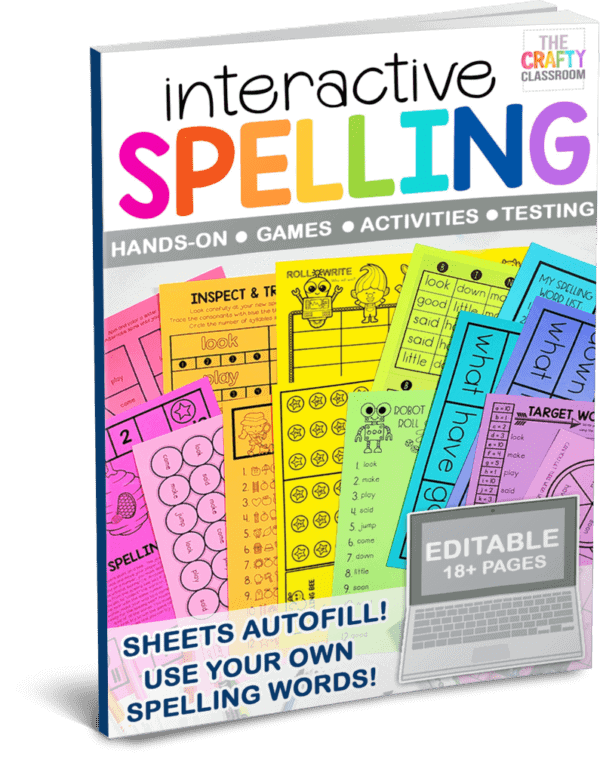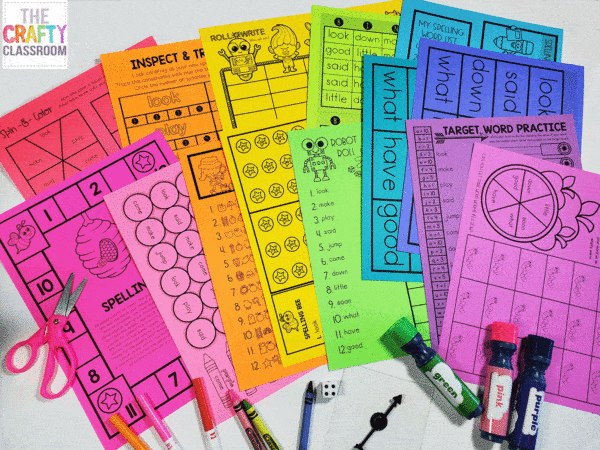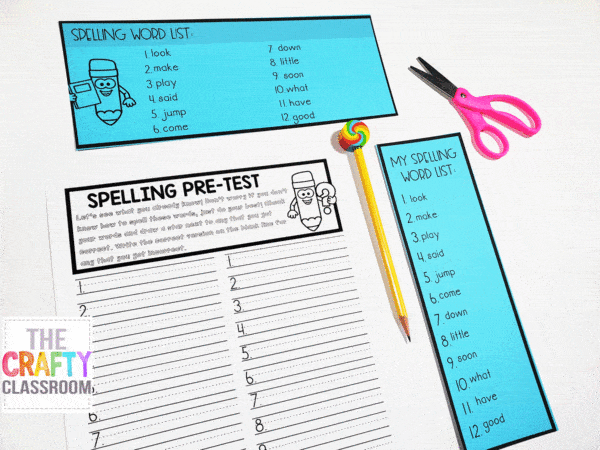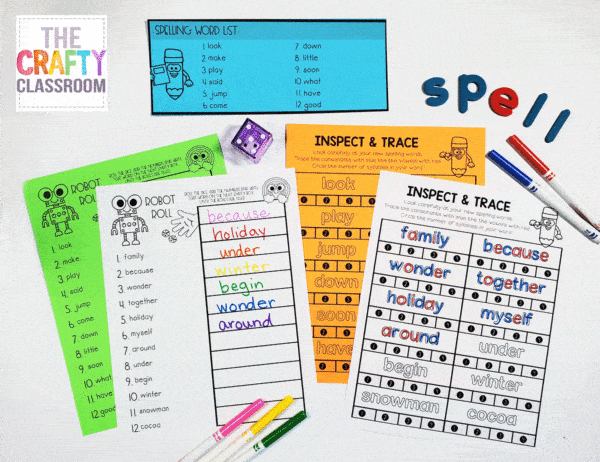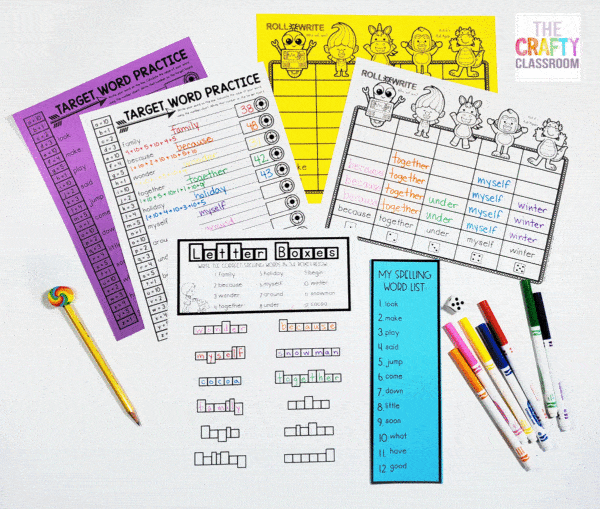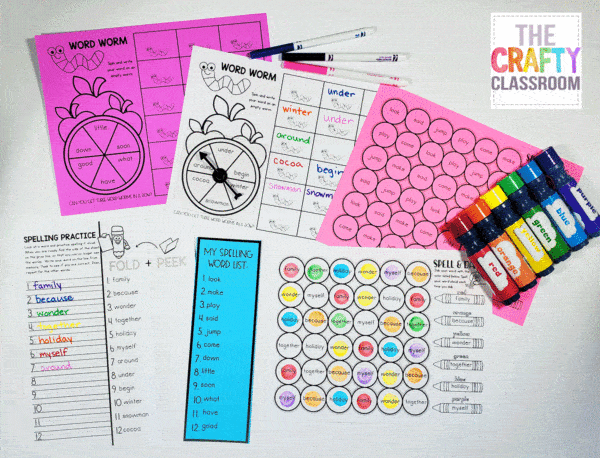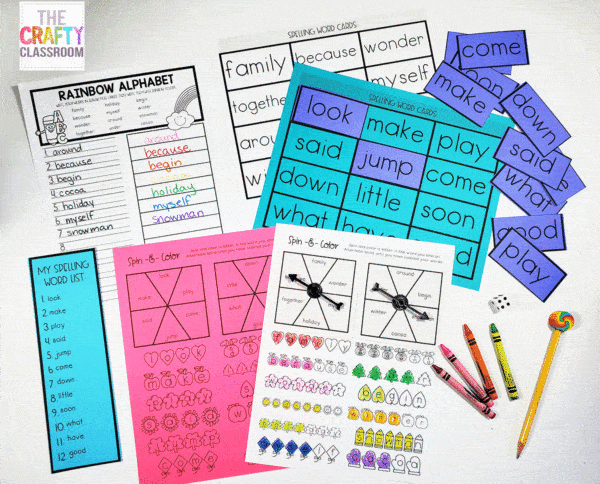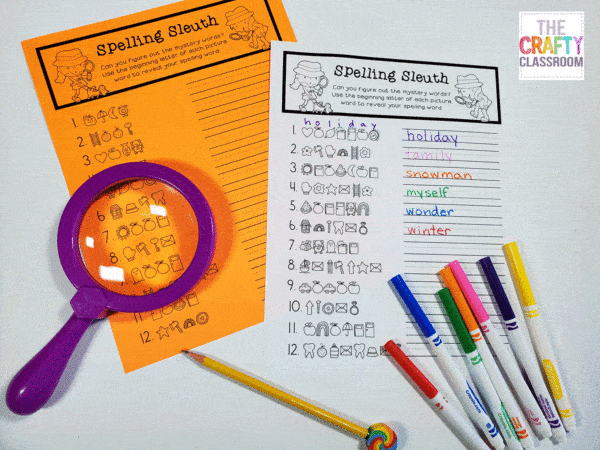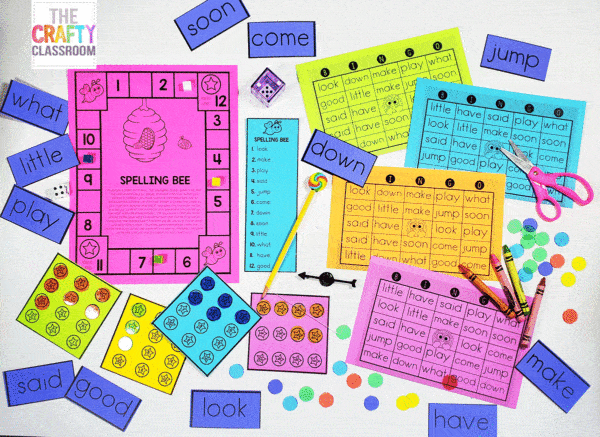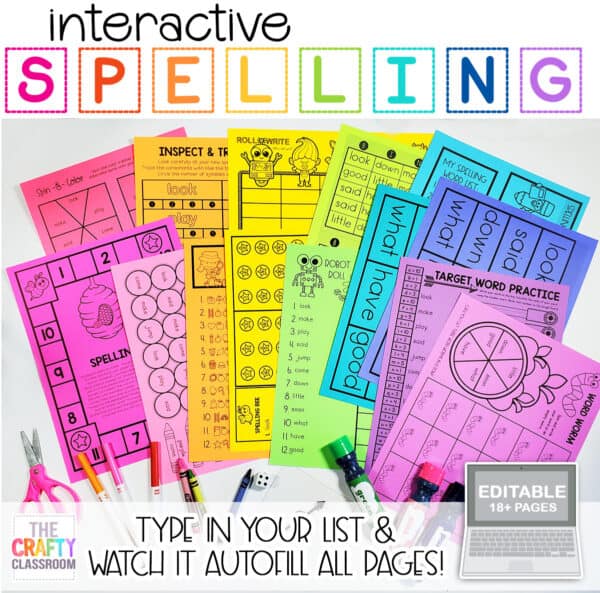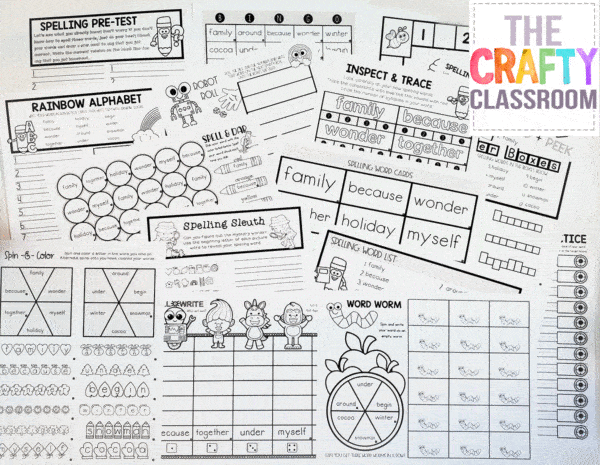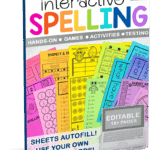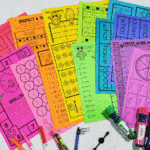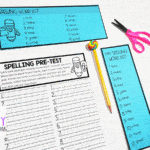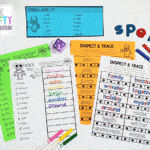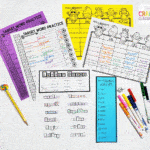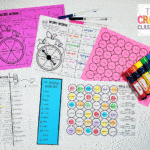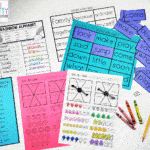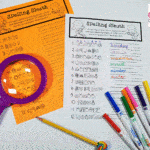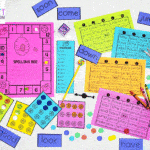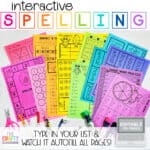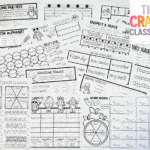 Editable Weekly Spelling List Pack
eBook PDF Format Only
Sample Pages & Editing Instructions
Editable Weekly Spelling List Printables!! Gone are the days of painstakingly creating your own weekly spelling list worksheets. This editable hands-on spelling activity pack features a handy AUTOFILL setting, that allows you to create 18 custom spelling games, activities, and worksheets by simply typing in your word list ONE time.
This set will save you HOURS of work, and provide you with full control over the words your students will be learning each week. Best of all, everything is lined up in a progressive format, allowing you to start off the week with a pre-test, and finish the week with an oral spelling bee. Students of all ages will love the games and interactive activities that will breathe life into your weekly spelling assignments.
Editable for Any Word List
Adaptable for Multiple Ability Levels
Weekly Progression of Knowledge
Covers Written & Oral Spelling Activities
Covers Syllables, Vowels, ABC Order, Beginning Letters
Interactive, Hands-On Activities & Games
Is Virtually NO-Prep, Type Your Word List in Once
SEE FULL EDITING REQUIREMENTS & INSTRUCTIONS BELOW
⭐Budget-Friendly Pricing
⭐Simple, Low-Prep Format
⭐Interactive & Hands-On
⭐Friction-Free Homeschooling
⭐Meets or Exceeds Standards
⭐Multiple Students & Abilities
⭐Simple Format Outlines
⭐No Expensive Teacher Guides
⭐Encourages Independence
Description
Additional information
Reviews (8)
Description
SEE FULL EDITING REQUIREMENTS & INSTRUCTIONS BELOW OR IN THE SAMPLE PREVIEW
Spelling Activities Overview:
If you'd like to see you're your student knows beforehand, you can have them take the spelling pretest. This is also helpful for students to see their own progress.
Students roll the dice, add the number. Students match the number they rolled to their spelling words and write that word in the empty box.
Students identify consonants & vowels, tracing their spelling words with different colors. Next, students circle the number of syllables in their words.
Students practice writing their spelling words. Words are written along the right side of the paper where students can fold, cover, or peek as needed.
Students use bingo daubers to find and dab their words. Each time they dab, students spell the word aloud.
Students spin and read their spelling words aloud. Students then write the word on a worm and spin again.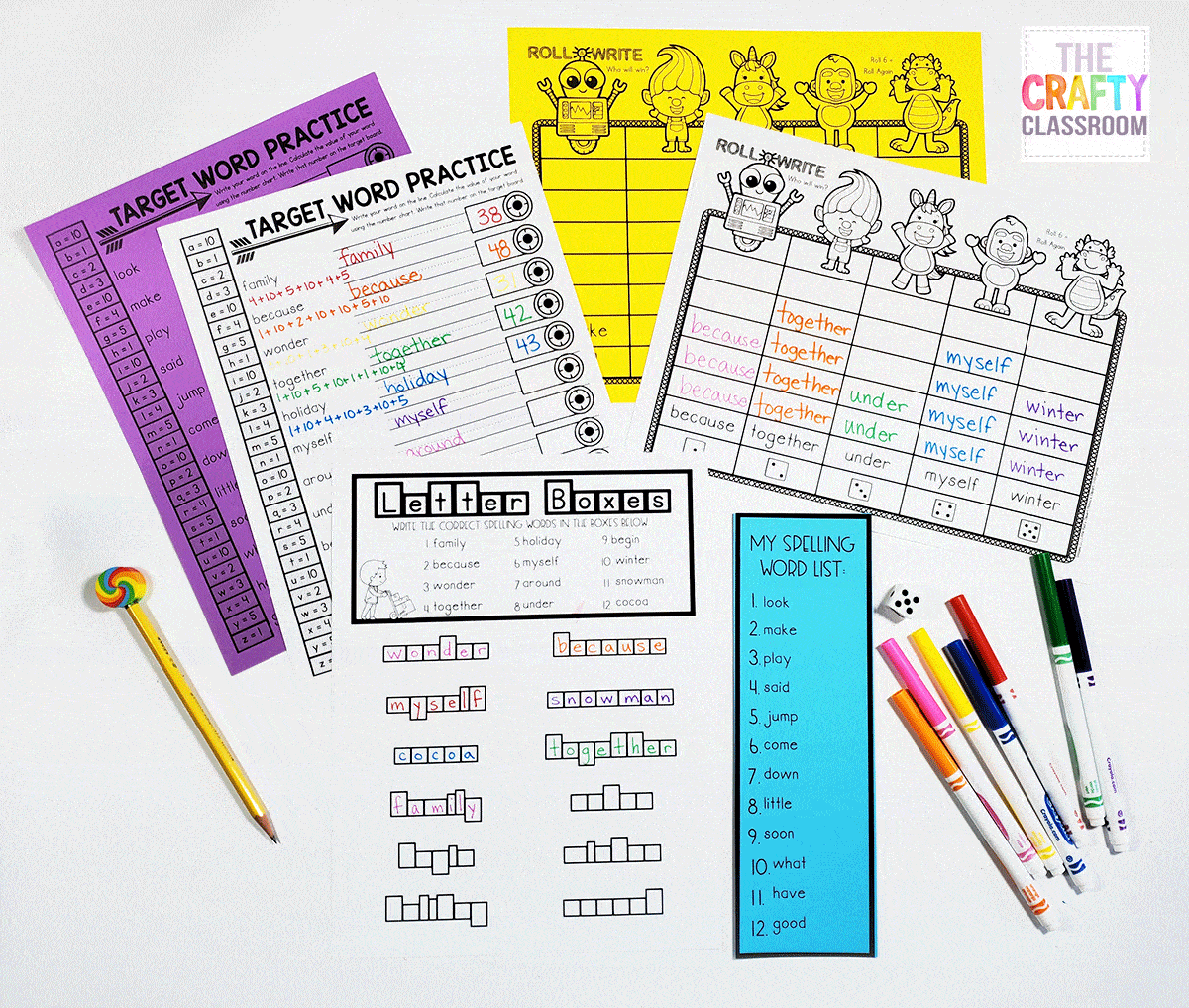 Students write their spelling words in the shaped boxes. The shapes of the boxes give students a clue as to what letter might fit in the box.
Students roll the dice and practice writing their spelling words in the columns. The first column to fill up is the winner!
Each letter has a number value. Students write their words, then calculate the value based on the number chart.
Students write their words in alphabetical order. Then students write their words in rainbow colors.
This set provides you with spelling word cards for each of your spelling words. Cards can be used for flashcards, or as a memory
Students spin and dab a letter from the word they land on until the word is spelled completely. Students read and spell each word aloud. Crayons can be substituted in place of a dauber.
Mystery Spelling Word Jumble
Students decipher the spelling word by identifying the beginning letter of each picture and writing the letters in order on the line.
Students play spelling BINGO in small groups with these bingo board cards. Since each word has the possibility to be called multiple times, students can choose strategically.
Students practice spelling their words as they collect each one for their game board. Students must collect and spell each word correctly to win the game. Full instructions provided on the game board. (2 pages)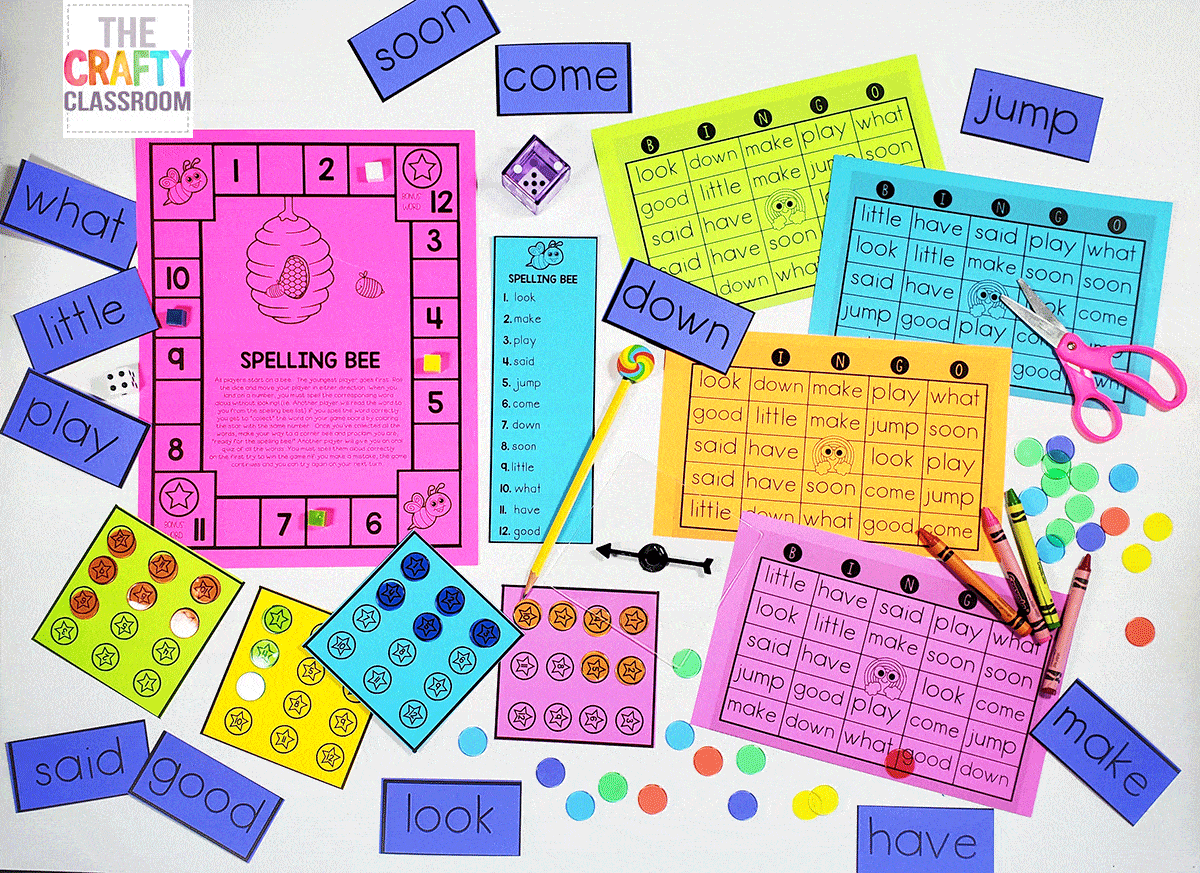 Editable Spelling Pack FAQ
Follow the 5-Step instructions on the first page of this document (see above). Then, on the first editable page of the document, you'll type in your spelling list one time. It will then autofill to the other pages in the pack!
You can type up to 12 words into this spelling list pack (we suggest 10 new words, and 2 review words). It's not recommended to use less than 12 words as many of the games require the correct amount to be played properly. If your student is working on less than 12 words, simply type in additional review words to ensure the activities are filled completely. There is no harm in practicing previous spelling words.
You can then "Print" and/or "Save As"
so your student can work on that word with all the different activities. Just be sure to rename the file to something unique when you save.
Ideas:
Type up class names list, sight words, days of the week, months of the year, or coordinate your spelling words to match your language arts program. The words will automatically resize to fit the editable boxes throughout the packet. NOTE: While we've done our best to accommodate larger spelling words, sometimes a bit of the picture fonts might cut off an edge. This doesn't affect the game or activity, it's just something to be aware of when typing in longer words.
Please follow the steps exactly to use your product:
IMPORTANT: HOW TO EDIT INSTRUCTIONS
OPENING THE FILE IN A BROWSER OR OTHER PROGRAM WILL NOT ALLOW EDITING.
Step 1: DOWNLOAD A FREE COPY OF ADOBE READER HERE. INSTALL IT ON YOUR COMPUTER. (YOU MAY NEED TO RESTART YOUR COMPUTER AFTER INSTALL)
Step 2: DOWNLOAD THE PDF FILES TO YOUR COMPUTER. YOU MUST DOWNLOAD THEM TO A DESKTOP COMPUTER. PHONES, TABLETS etc…WILL NOT WORK.
Step 3: FIND THE EDITABLE FILE ON YOUR COMPUTER. RIGHT CLICK THE FILE AND CHOOSE OPEN WITH ADOBE READER. NOT ALL COMPUTERS WILL OPEN AUTOMATICALLY WITH ADOBE READER SO THIS STEP IS NECESSARY. DO NOT OPEN THE FILE WITH ADOBE XI, OR OTHER ADOBE PROGRAM, IT MUST BE ADOBE READER.
Step 4: ONCE YOU HAVE OPENED THE FILE IN ADOBE READER, CLICK THE EMPTY TEXT BOX AND TYPE YOUR WORD. THE WORD WILL POPULATE FOR ALL PAGES. (YOU MAY NEED TO GIVE IT A MOMENT, SCROLL DOWN, CLICK AWAY etc…)
Step 5: CLICK "PRINT." OR, "SAVE AS" TO SAVE A COPY OF THE FILE WITH THE WORD, JUST BE SURE TO NAME IT SOMETHING UNIQUE. IF YOU DON'T RENAME IT OR IF YOU CLICK "SAVE" INSTEAD OF "SAVE AS" YOU WILL OVERWRITE YOUR EDITABLE VERSION OF THE FILE. IF YOU ACCIDENTALLY OVERWRITE YOUR EDITABLE VERSION, RETURN TO THE STORE AND DOWNLOAD ANOTHER EDITABLE COPY OF THE FILE AND SAVE IT TO A NEW LOCATION.
Additional information
| | |
| --- | --- |
| Product License | Homeschool, Classroom |