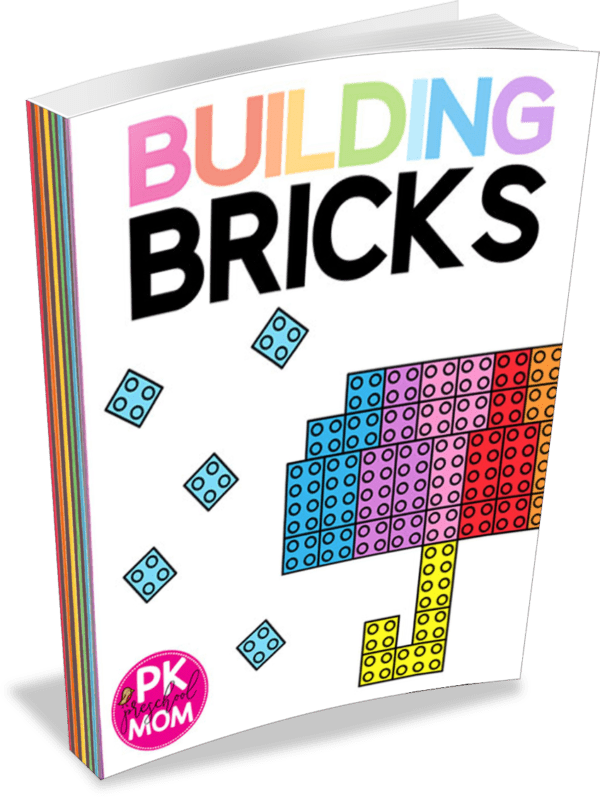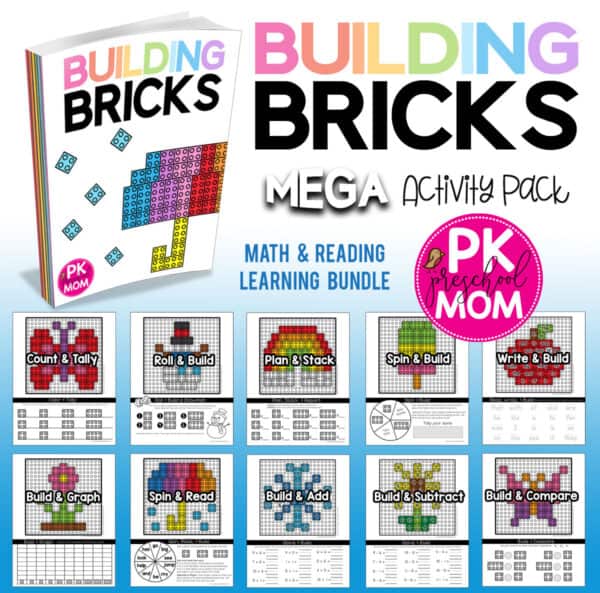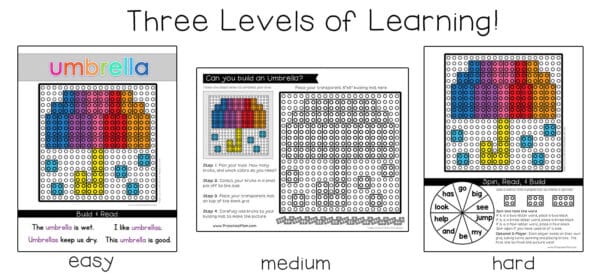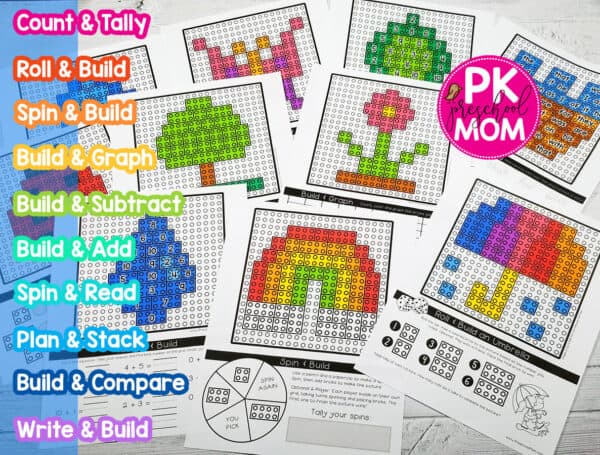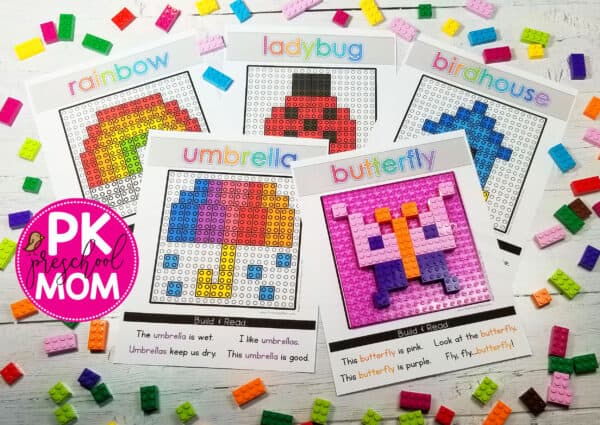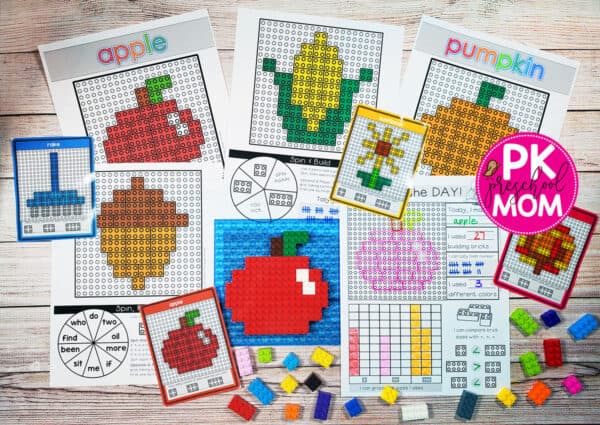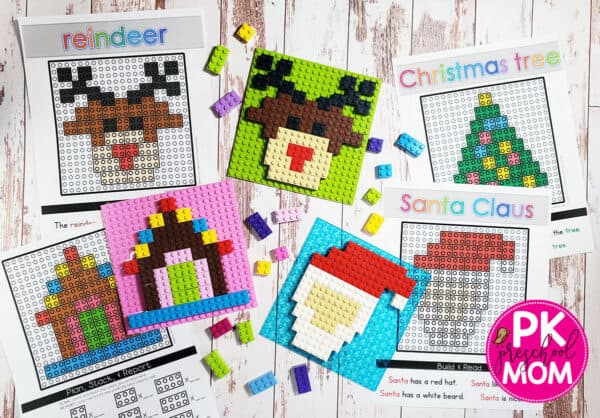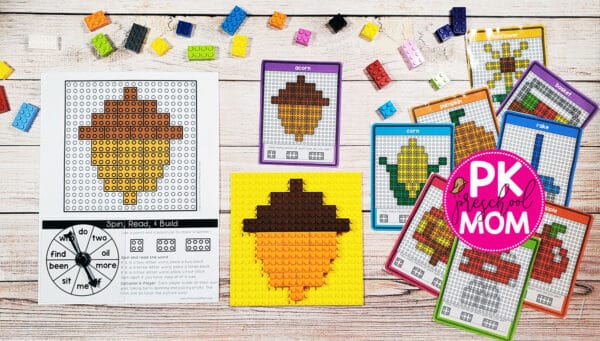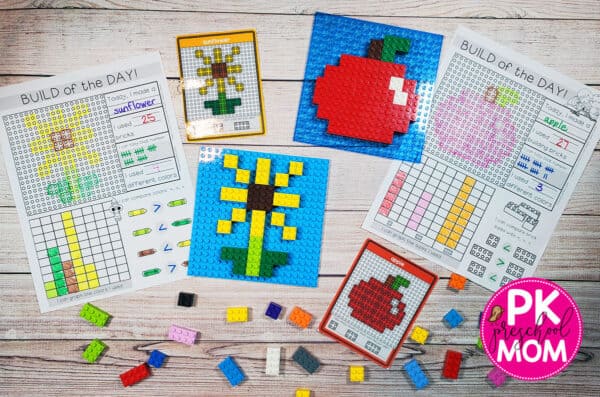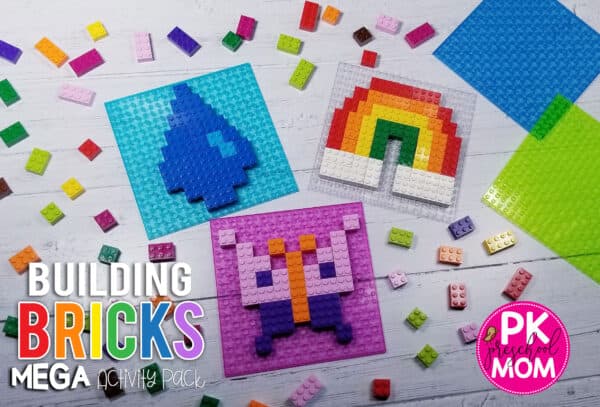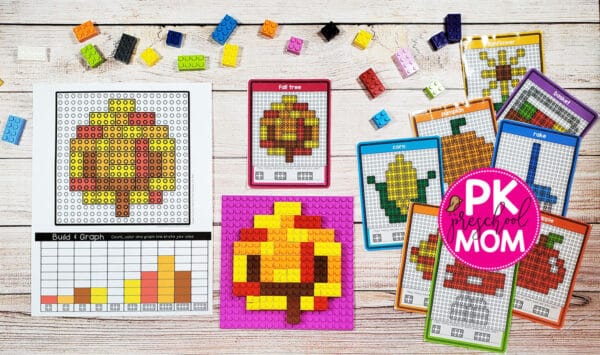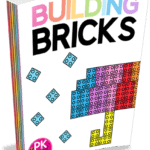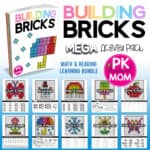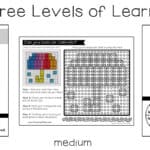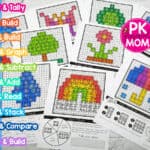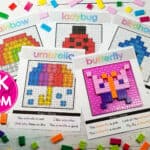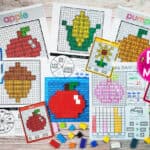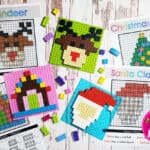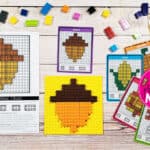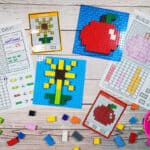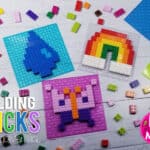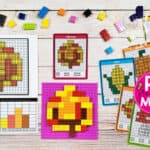 Building Bricks Activity Bundle
eBook PDF Format 374pgs.
Learning has never been so fun!!  This year-long bundle of building brick activities will have your students begging for more.  Differentiated learning opportunities build key reading, math, and logic skills while students have fun learning with building bricks.  Covers seasons and holidays with four levels of learning opportunities for multiple ages and abilities.  See description below for details. NOTE: Activity sheets are compatible with LEGO™ or other classic size building brick.
⭐Budget-Friendly Pricing
⭐Simple, Low-Prep Format
⭐Interactive & Hands-On
⭐Friction-Free Homeschooling
⭐Meets or Exceeds Standards
⭐Multiple Students & Abilities
⭐Simple Format Outlines
⭐No Expensive Teacher Guides
⭐Encourages Independence
Description
Additional information
Reviews (8)
Description
BUILDING BRICKS MEGA ACTIVITY PACK
Hands-On learning key math and reading skills with building blocks.
What's Included:
Each set includes 30 brick building mats (10 thematic designs with 3 levels each), 10 brick building task cards, and 2 universal follow-up worksheets. Specific details for use are included in the chart below.
Brick Building Task Cards: These colorful task cards are great for creating your own math centers.Students chose a card, create the picture and answer the question.Follow-up with one of the worksheets below.
Build of the Day Follow-Up Worksheet: This version asks students to model, write, count, & tally. Students are then asked to graph and compare the different colors in their build.
Build of the Day Follow-Up Worksheet: This version asks students to model, write, count, & tally. Students are then asked to graph and compare the sized bricks used in their build.
Brick Building Mats: (See preview for full examples)
Easy: Students build the picture then practice finding their word in the sentences below. Encourage young students to say the word as they touch it with their finger. Older students can read the sight word sentences for reading practice, or write them on their own notebook paper.
Medium: Students follow the steps to plan then recreate the picture without a colorful template. Students must look at the smaller colored grid for reference as they recreate the build on their mat.
Hard: Students complete the reading and math activities as they build the pictures. Each picture has a different skill for students to showcase. Graphing, Tally Marks, Inequalities, Planning, Roll & Build, Spin & Read Sight Words, Addition, Subtraction, Spin & Build Sight Word Writing.
Required Materials: Students will need bricks such as LEGO™ or Strictly Briks™ in a variety of colors. Brick sizes will be 2×2, 2×3, or 2×4. No other sizes are needed for this pack. Optional: It is recommended that students have a base mat 6.25 x 6.25" or larger to build their pictures. Younger students might benefit from a transparent 6.25" square base they can place exactly over the building mats to see where to place their bricks (see the medium level above).
Additional information
| | |
| --- | --- |
| Product License | Homeschool, Classroom |