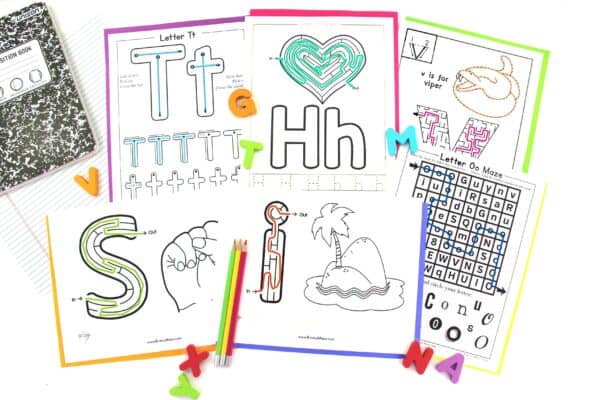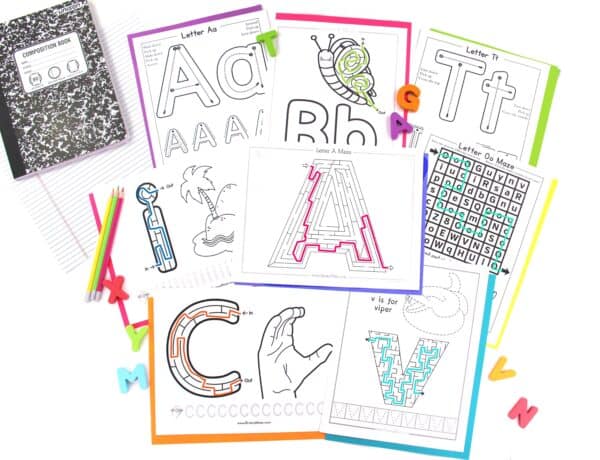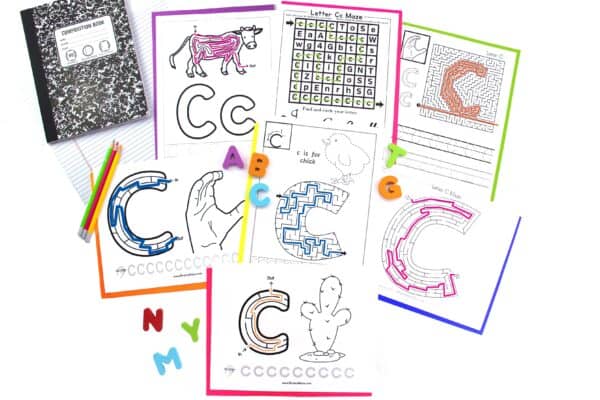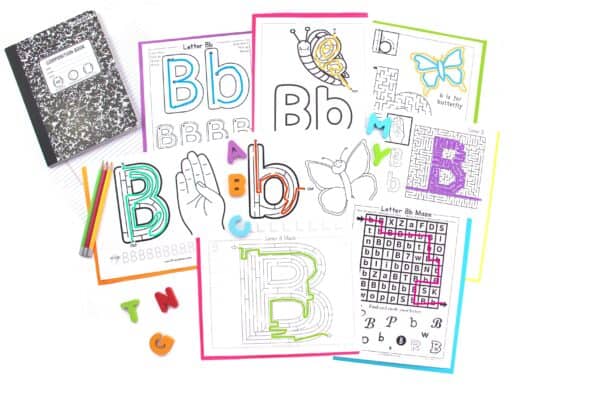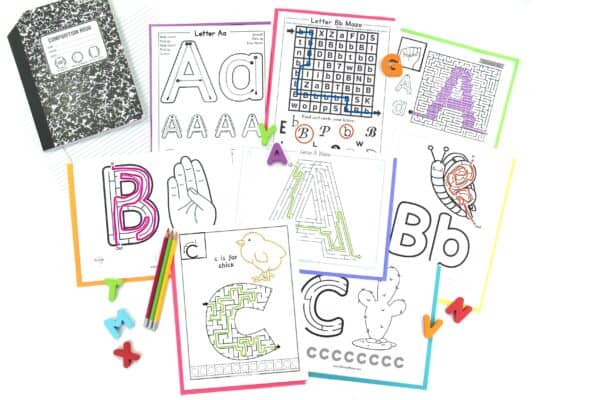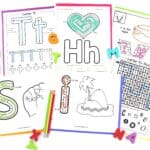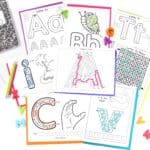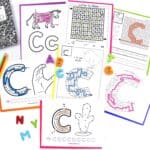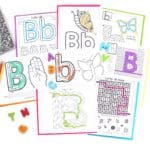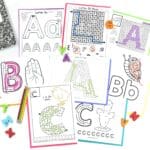 Maze Writer
Sample    Format: PDF     Grade: PK – 2nd     Pages: 216
Our Maze Writer is an aMAZing tool for an advanced level of fun and challenges! Each Maze Writing page has been specifically designed to have engaging and educational content for your child! Your students will build letter recognition, ASL signs, beginning letter words, and a ton of handwriting skills. For every letter of the alphabet, we've included eight different handwriting games and handwriting worksheets for a total of over 200 sheets. This awesome and FUN handwriting program is filled with Alphabet Mazes your children will enjoy completing!
⭐Budget-Friendly Pricing
⭐Simple, Low-Prep Format
⭐Interactive & Hands-On
⭐Friction-Free Homeschooling
⭐Meets or Exceeds Standards
⭐Multiple Students & Abilities
⭐Simple Format Outlines
⭐No Expensive Teacher Guides
⭐Encourages Independence
Description
Additional information
Reviews (10)
Description
Fun Fine Motor Handwriting Program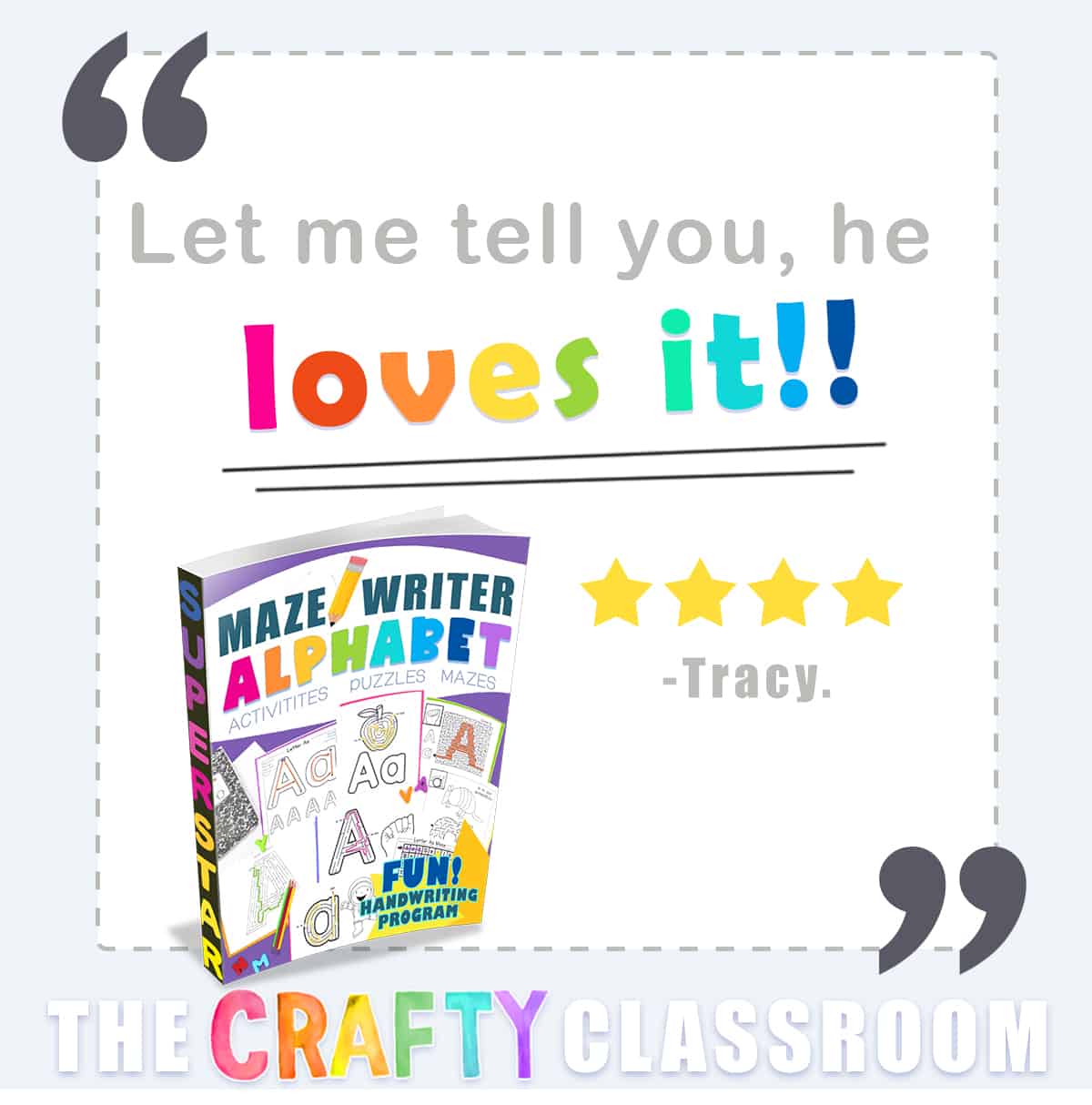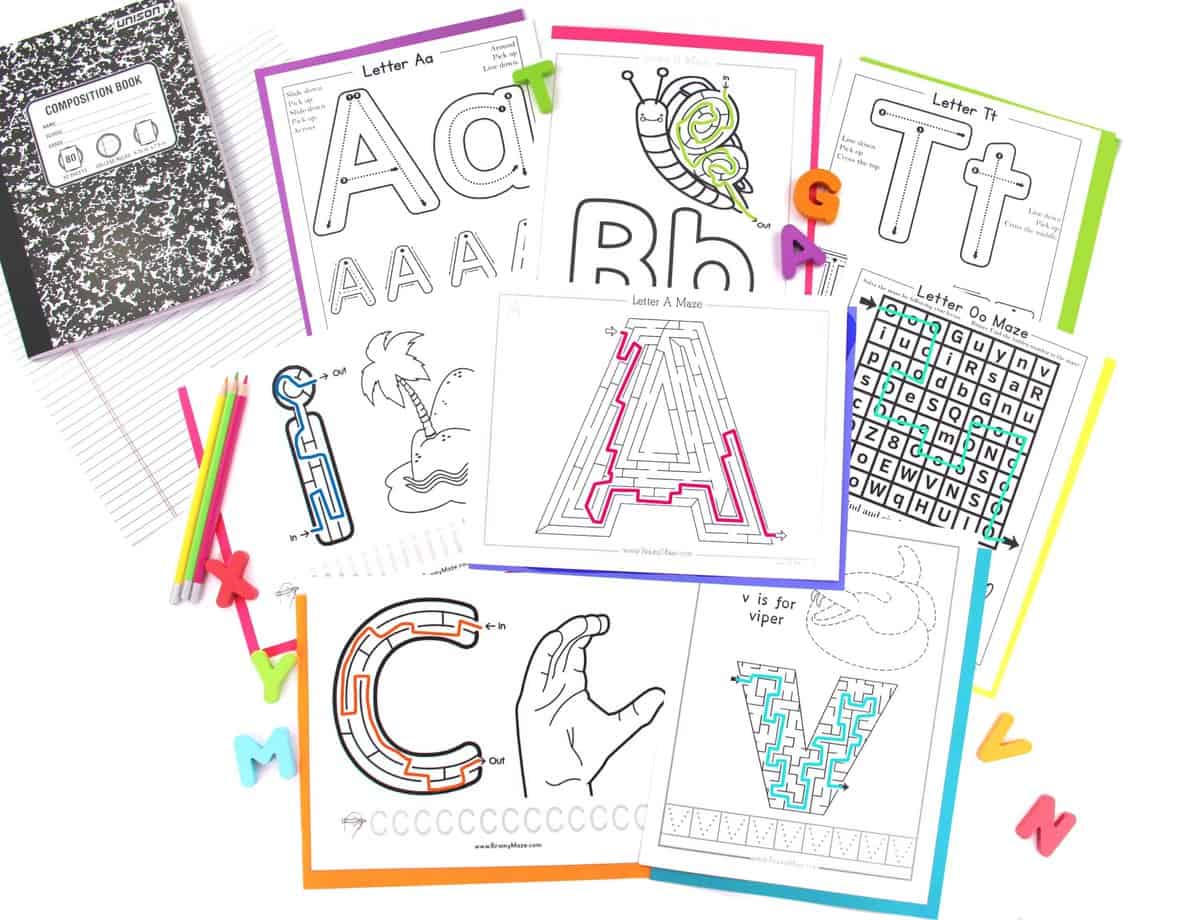 Handwriting Games and Worksheets
Product Overview
Our Maze Writer is a wonderful handwriting program for kids who thrive at challenges and enjoy games. Each maze handwriting worksheet has been specifically designed to contain an engaging and hands-on approach for your busy child! Your students will build letter recognition, ASL signs, beginning letter words, and handwriting skills. This is a fantastic way to master handwriting while having a ton of fun with games and activities for hours.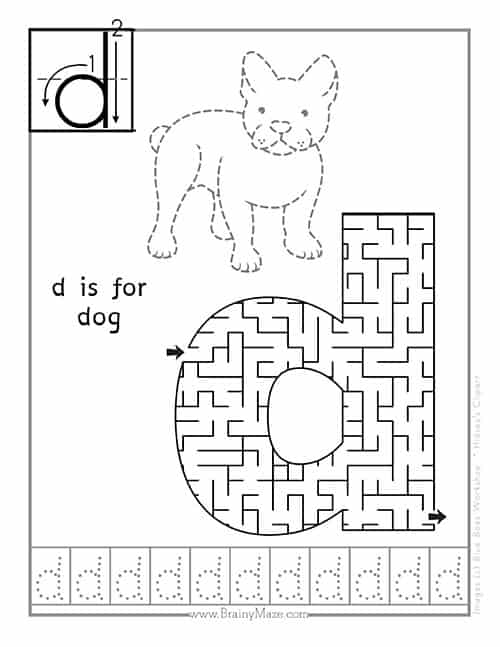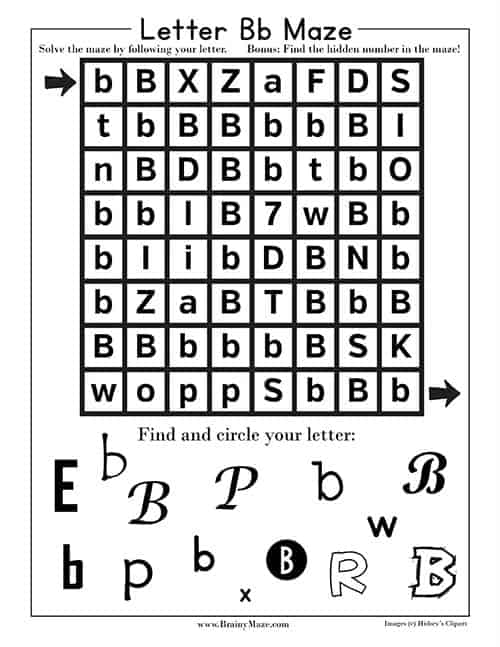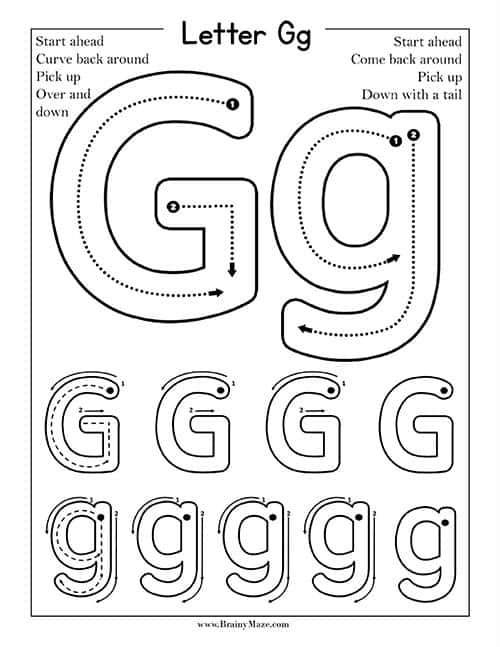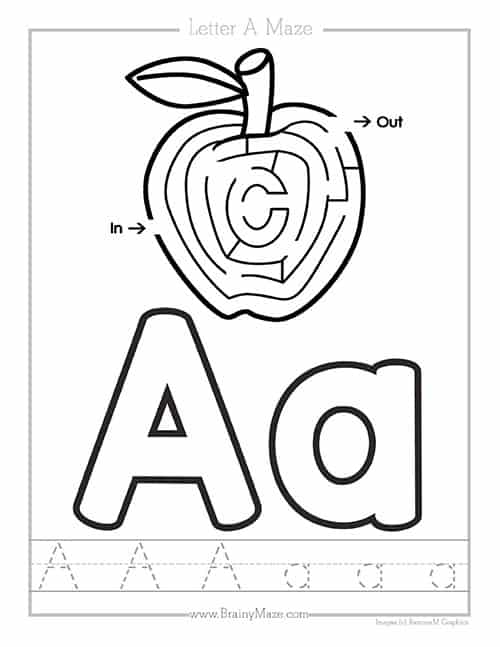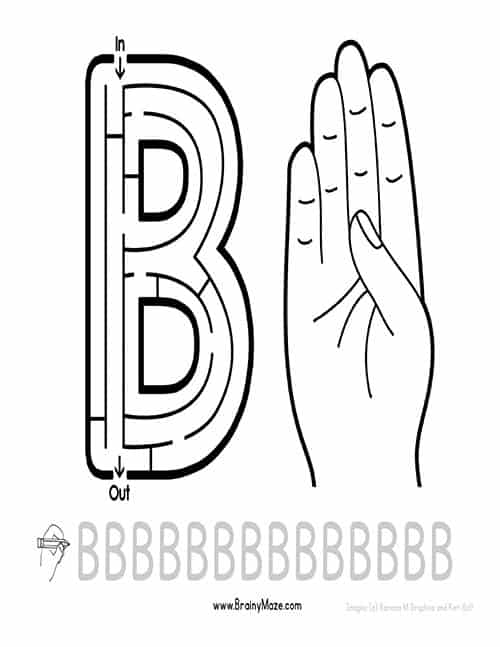 Covers Key Standards & Skills
What's Included:
This set includes activity packs covering the upper and lowercase alphabet A-Z using aMAZing activities including:
Alphabet Formation Chart

Beginning Letter Maze

ASL Uppercase Maze

Beginning Letter Maze & Color

Uppercase Maze & Handwriting

Lowercase Maze & Animal Trace

Letter Maze & Font Recognition

ASL Review, Letter Maze & Handwriting
Skills Covered:
This set builds and develops a wide variety of skill sets for young students including:
ASL Sign Language

Alphabet Recognition

Fine Motor Skills

Letter Formation & Stroke Order

Spatial Reasoning

Logic & Reasoning

Visual Discrimination & Cognitive Skills
Problem Solving
How to Use:
Our simple, easy-to-use, weekly format spanning over 26 weeks allows your child(ren) to enhance their writing abilities and fine motor skill sets with engaging, high-quality handwriting worksheets. Our handwriting and tracing worksheets include many alphabet mazes for excellent challenges and amazing hands-on content.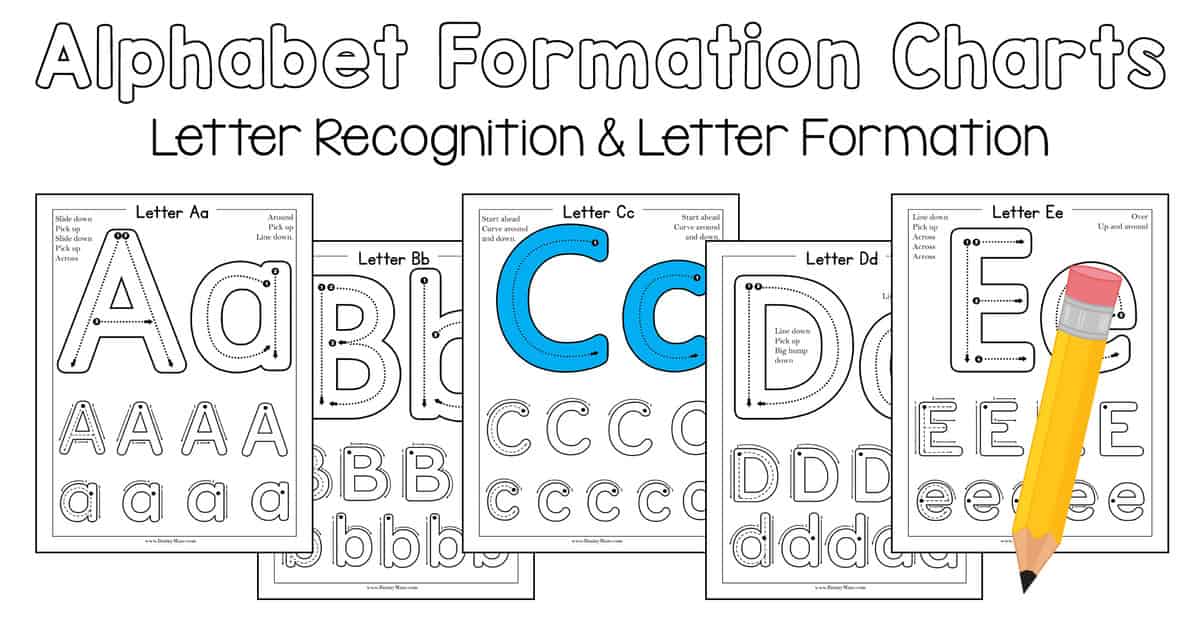 Alphabet Formation Charts:
Introduce students to uppercase and lowercase letters while teaching the proper writing formation and strokes, step by step in numbered order. Each tracing letters worksheet includes several exercises for letter formation to help master the proper way to write each letter.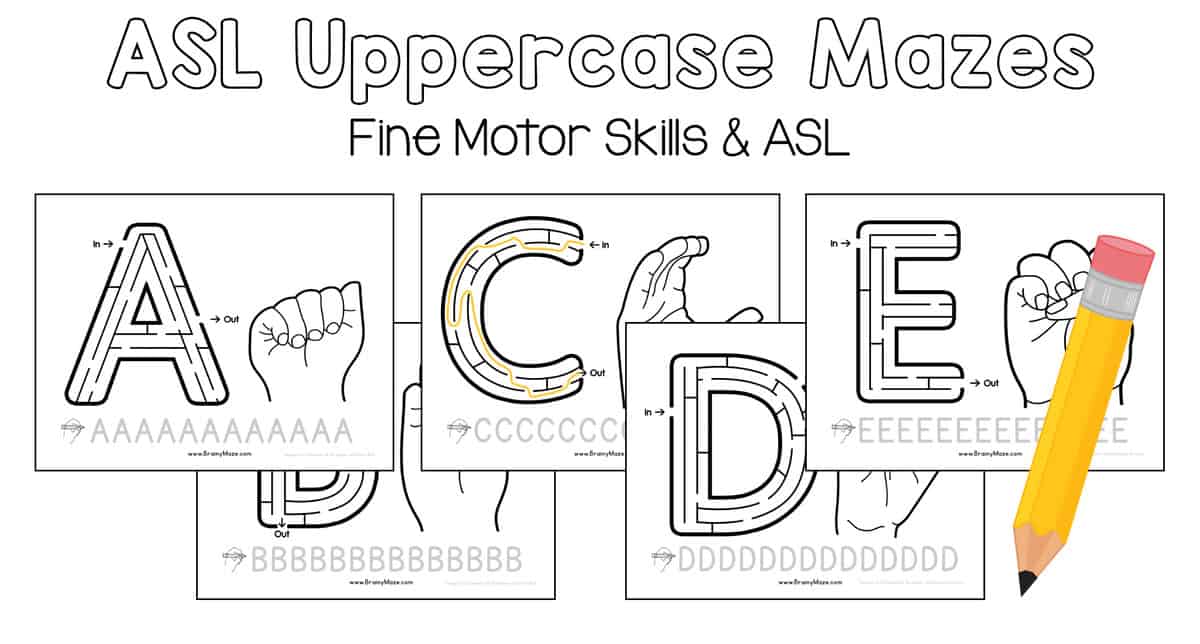 ASL Uppercase Mazes:
Introducing students to ASL signs is a great way to encourage hands-on learning. Plus, a simple maze is included to give your students a fun and fulfilling challenge to complete. Finish up the worksheet by gaining practice with letter formation using tracing letter exercises.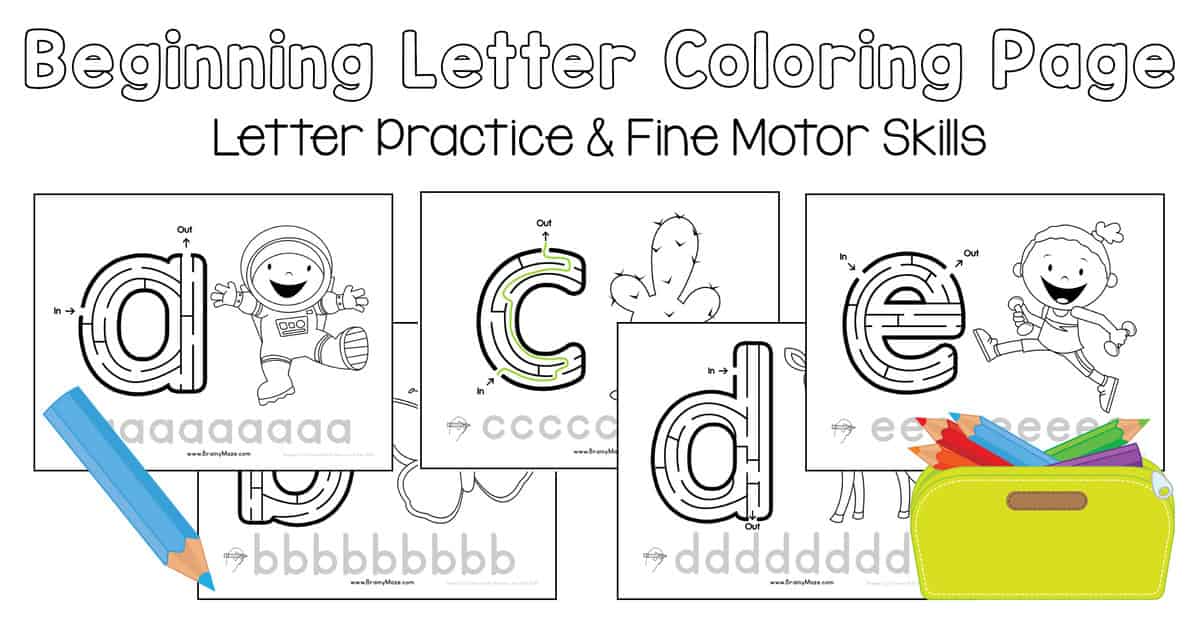 Beginning Letter Coloring Page:
Our engaging worksheets always include fun ways to encourage alphabet recognition. These adorable worksheets include beginning letter objects that are fun to color and draw. Included is a beginning maze with helpful in and out hints. Take advantage of these tracing worksheets by practicing the sounds of each letter using the fun objects included.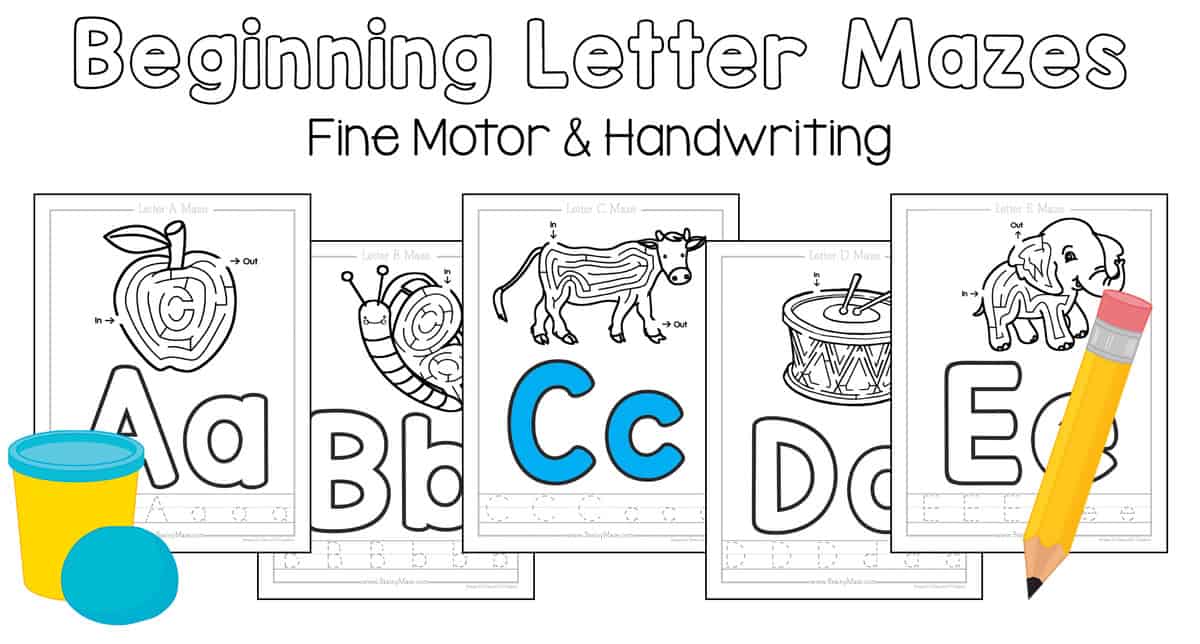 Beginning Letter Mazes:
Students gain a ton of practice with their fine motor skills while using the letter exercises provided. Kids will complete an easy alphabet maze within a beginning letter image. Don't forget to use this fun handwriting program to practice letter sounds as they learn all of their abcs!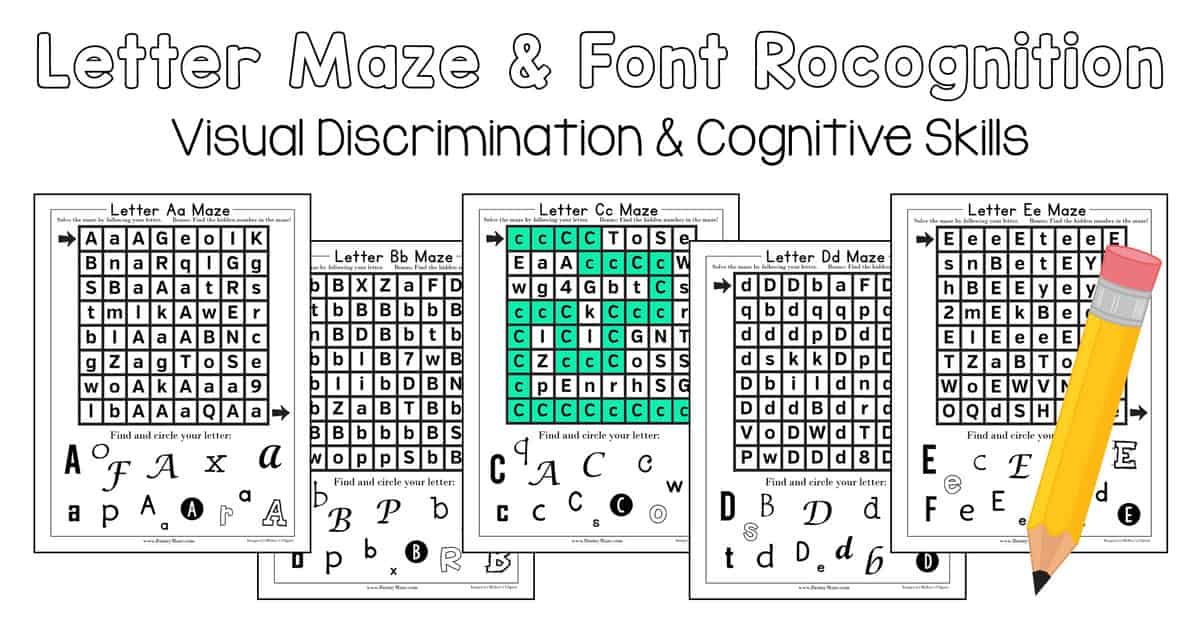 Letter Maze & Font Recognition Worksheets
Teach students the different types of fonts and go on a hunt to find the right letters in the word search game! Children work their way through the maze by following the correct letter. Students gain practice with visual discrimination and cognitive skills to find and circle the letter.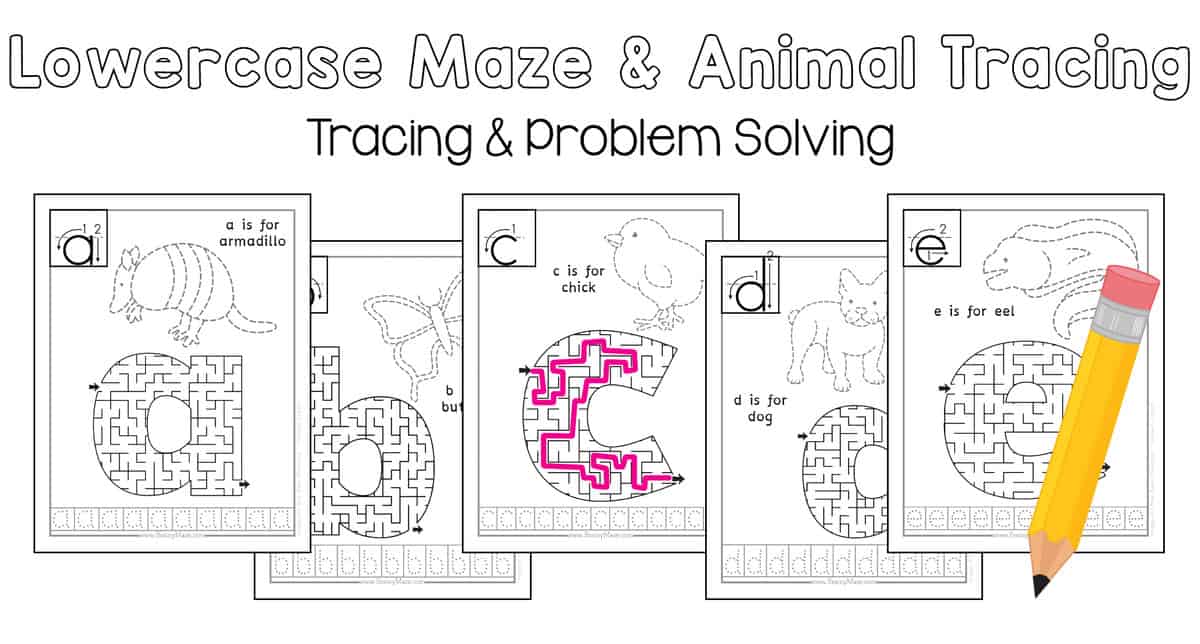 Alphabet Formation Charts:
This activity page features a lowercase letter maze for children to solve as well as a beginning letter animal to trace. Students can trace the adorable object provided while reading 'a is for...' messages. In addition, lowercase letter practice is provided across the bottom in a dyslexia-friendly font.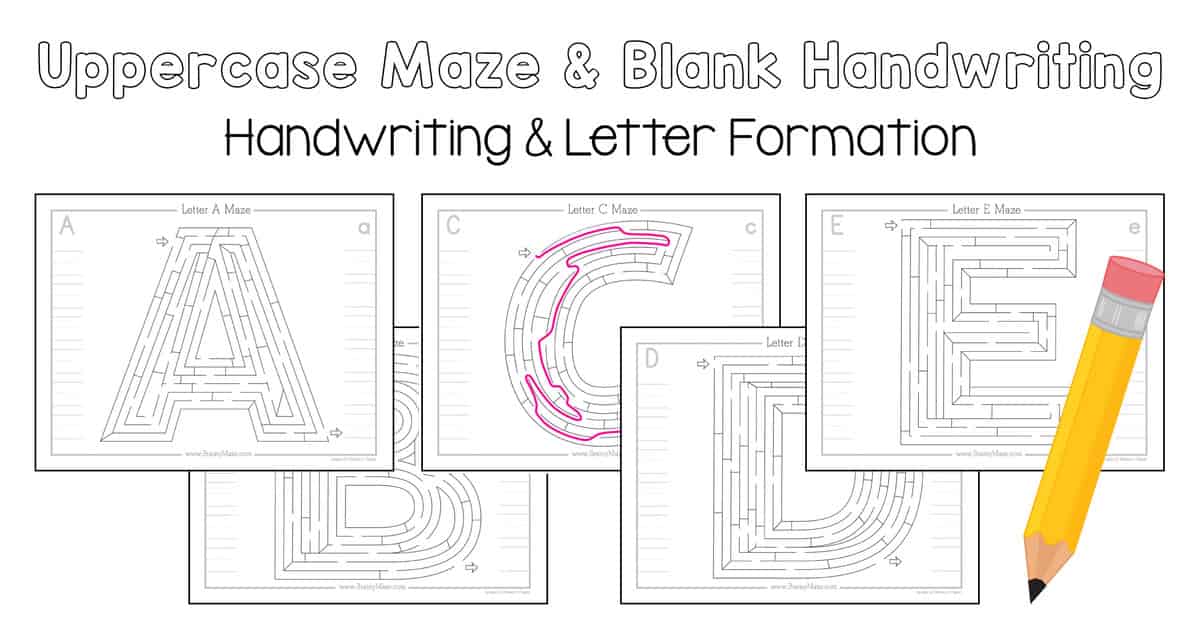 Uppercase Maze and Blank Handwriting Worksheets:
Give students practice with their uppercase letters while giving them an advanced maze to complete. This activity page features a large uppercase letter maze, plus blank spaces are provided for children to practice their letters. Remind children to slowly practice as they remember each step learned from previous exercises.
.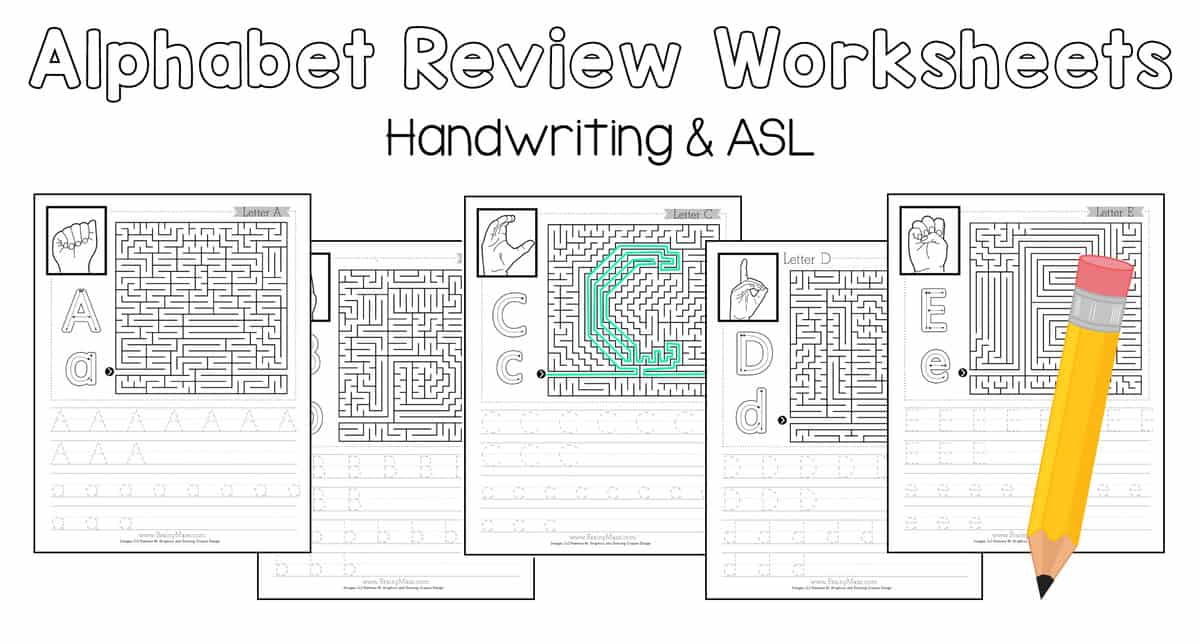 Alphabet Review Worksheets:
Students will gain a ton of practice with their handwriting skills while learning the entire alphabet using ASL signs. Each worksheet contains an advanced maze, ASL sign, uppercase and lowercase letter formation exercise, and tracing letter lines for each upper and lowercase letter.
Additional information
| | |
| --- | --- |
| Product License | Homeschool, Classroom |