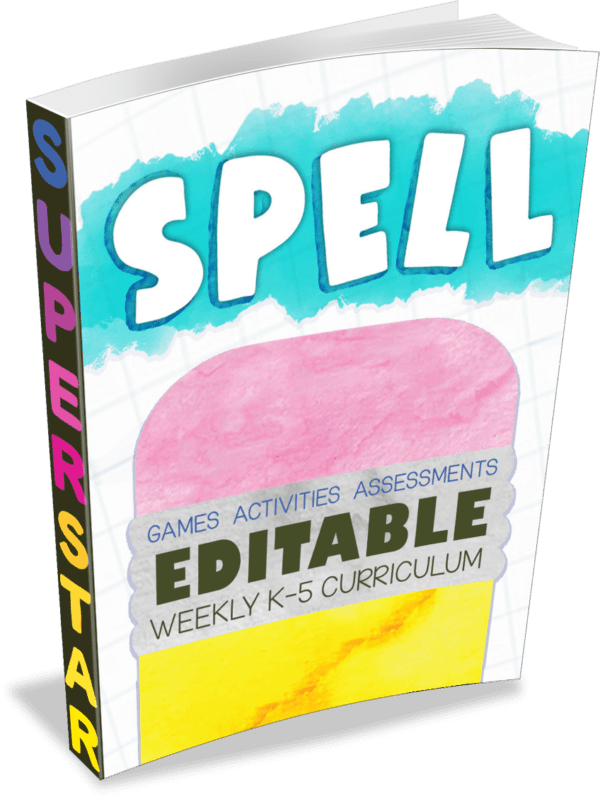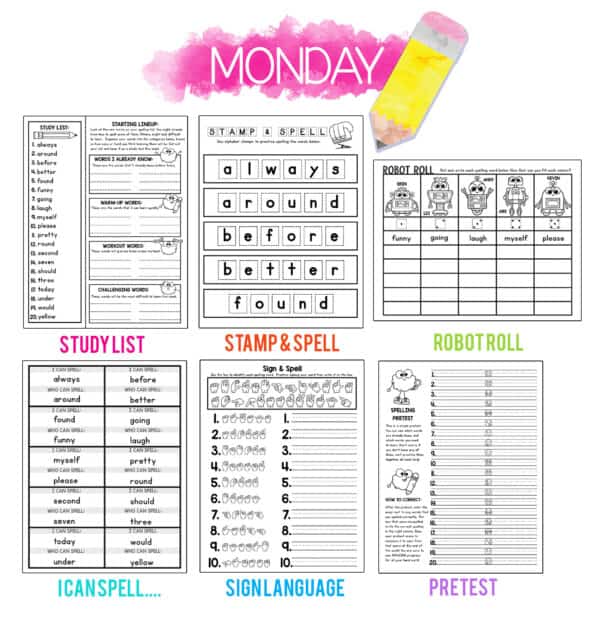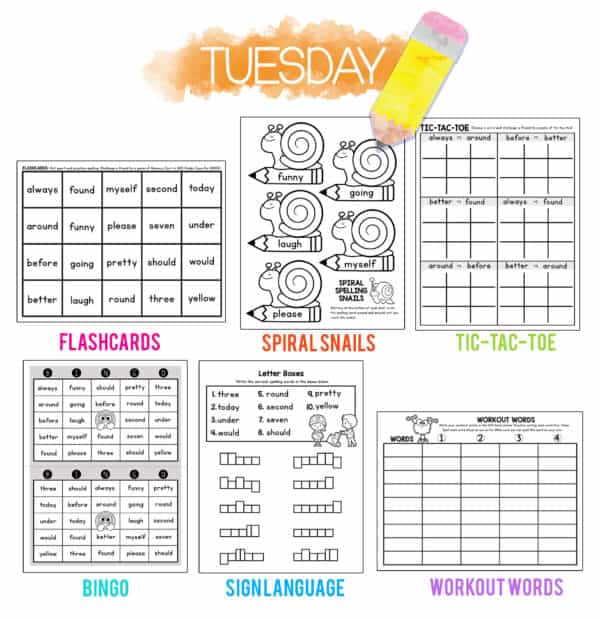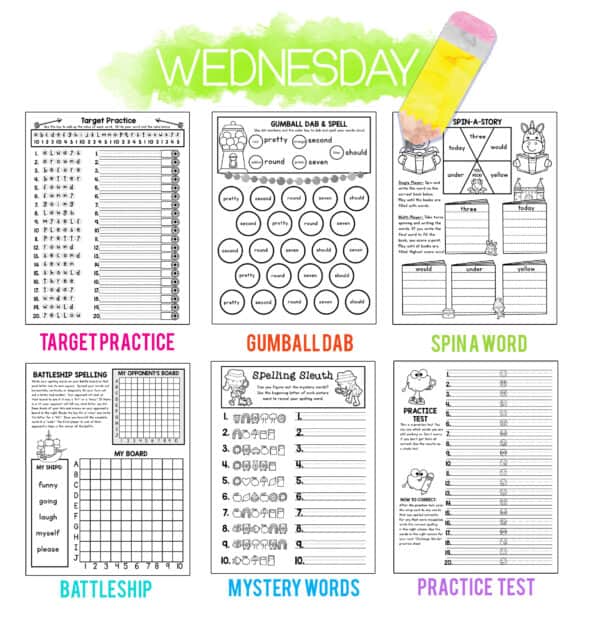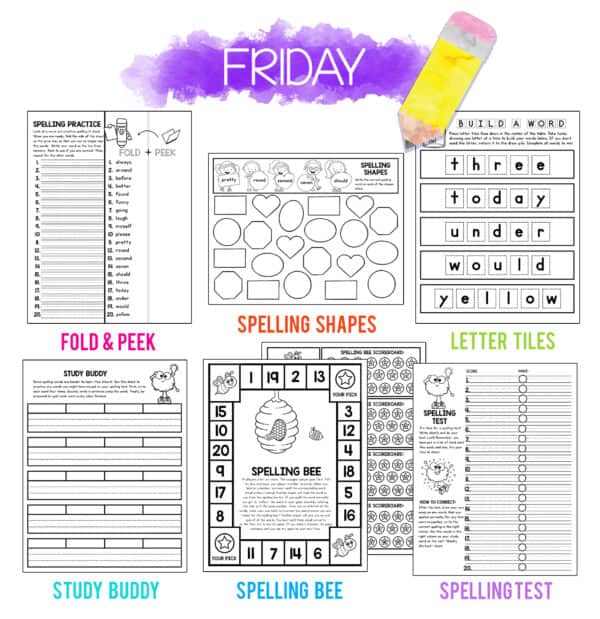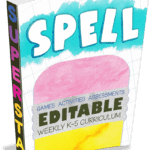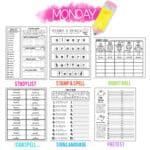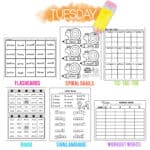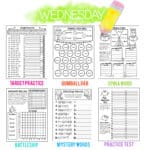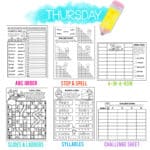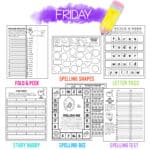 Superstar Spelling Curriculum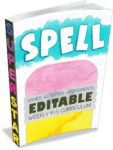 Superstar Spelling Curriculum
$20.00 – $40.00
$20.00 – $40.00
eBook PDF Format
Spelling has NEVER been so FUN!  Our SuperStar Spelling program is filled with EDITABLE, hands-on games, activities, worksheets, and learning opportunities for your k-5 students. Best of all, you can customize this program by typing in your own word list (up to 20 words) and the entire pack will instantly autofill with your custom spelling list.  Gone are the days of boring spelling worksheets!  This is more than a collection of random spelling worksheets! This is a multi-sensory spelling program, with a clear daily outline, that is sure to engage your students and enrich your language lessons. Your students will BEG to use our Super Star Spelling Program!
Editable for Any Word List 
Adaptable for Multiple Ability Levels
Weekly Progression of Knowledge
Covers Written & Oral Spelling Activities
Covers Syllables, Vowels, ABC Order, Beginning Letters
Interactive, Hands-On Activities & Games
Is Virtually NO-Prep, Type Your Word List in Once
6 Differentiated Activity Pages for Each Day of the Week!
See the complete Weekly Curriculum Overview & Editable Details Below.
⭐Budget-Friendly Pricing
⭐Simple, Low-Prep Format
⭐Interactive & Hands-On
⭐Friction-Free Homeschooling
⭐Meets or Exceeds Standards
⭐Multiple Students & Abilities
⭐Simple Format Outlines
⭐No Expensive Teacher Guides
⭐Encourages Independence
Description
Additional information
Reviews (2)
Description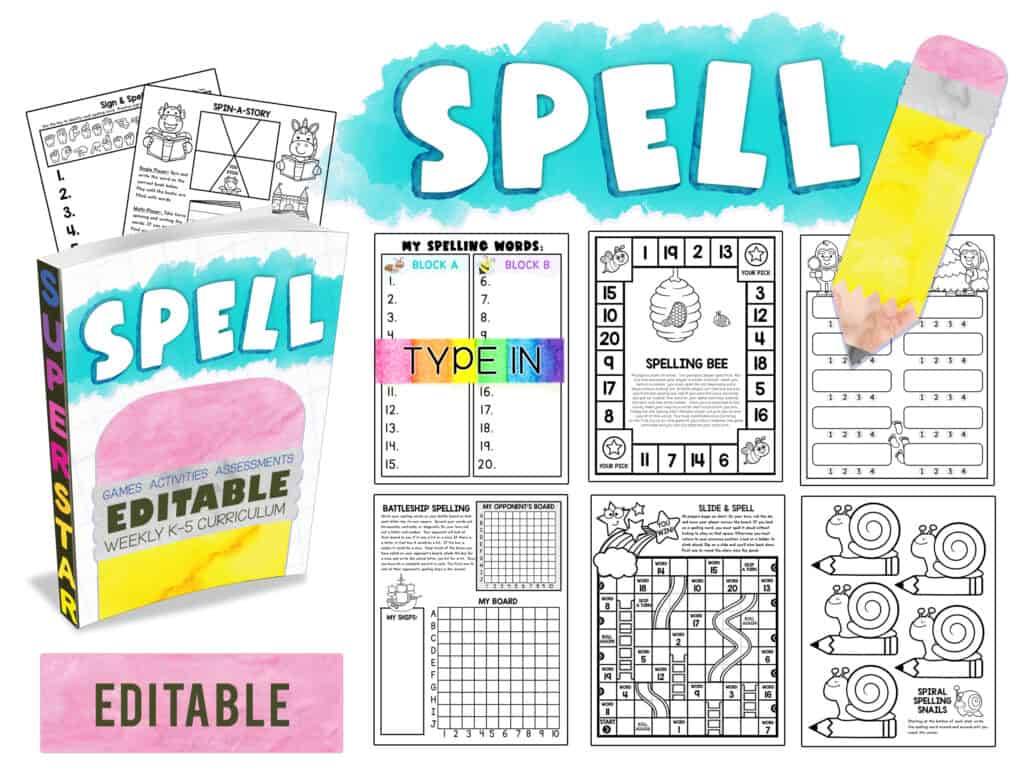 Product Features:
Up to 20 Spelling Words
Instant Autofill Feature
Words Automatically Resize
30 Pages of Activities

Worksheets
Games
Learning Centers for 1-2 Players
Small-Group Games / Oral Spelling
Take-Home Activities
Assessments & Review

Progressive Weekly Program Design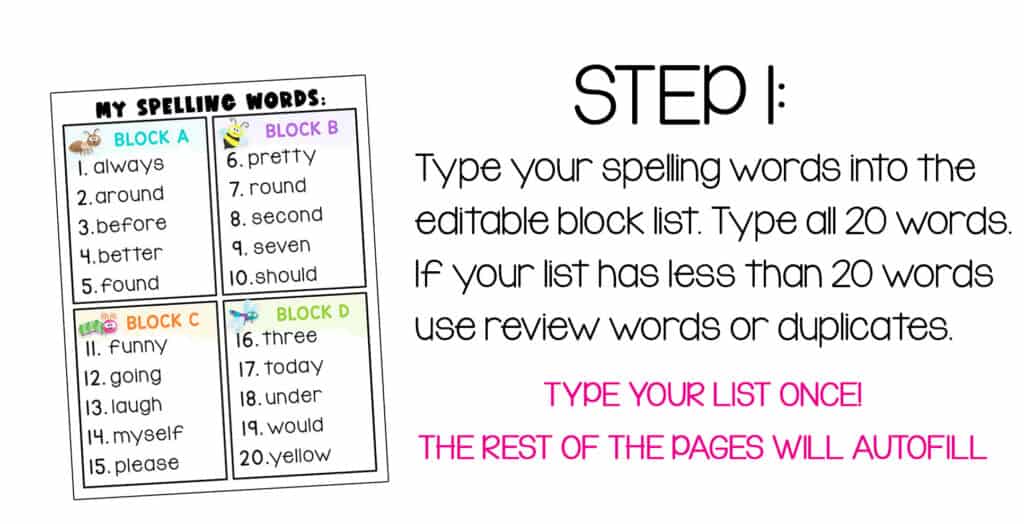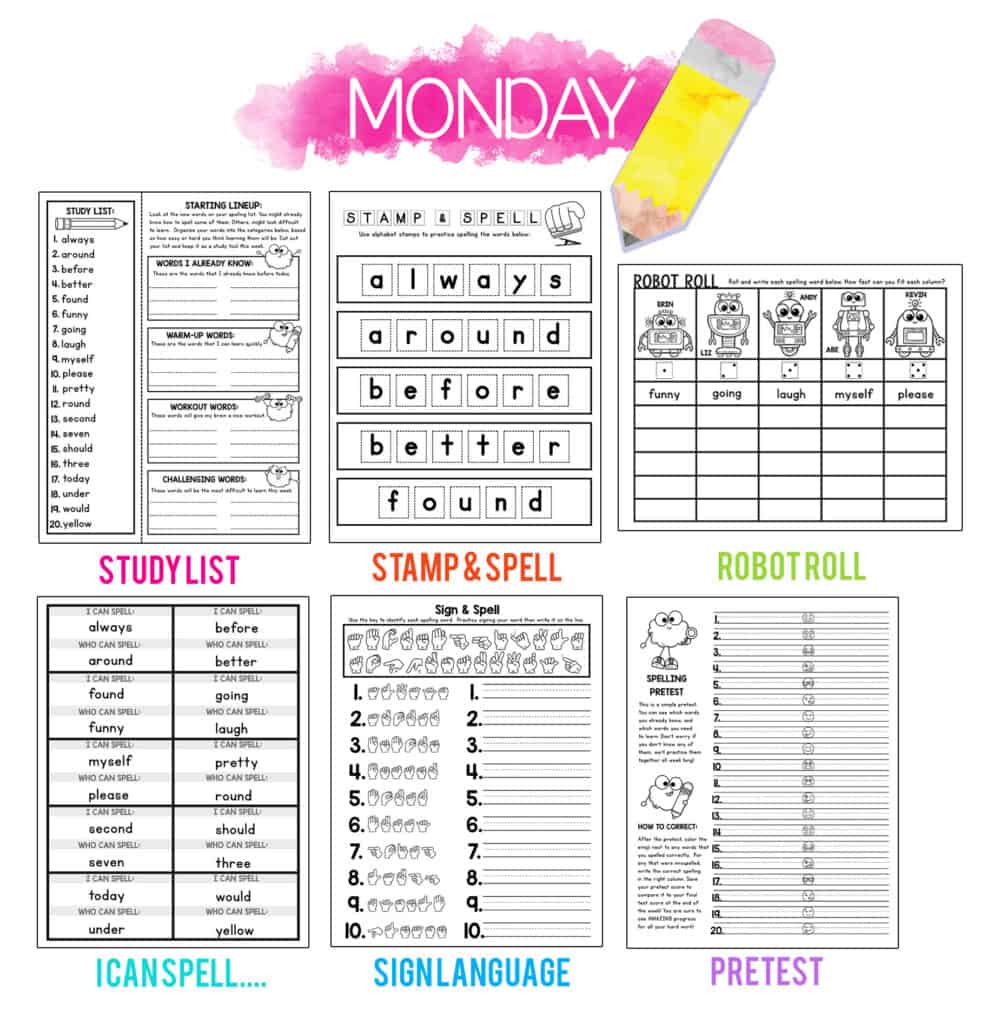 Editable Spelling: Monday
Weekly Study List:
Students start off the week with their new spelling words. This sheet features a cutaway list for students to use as a study tool throughout the week.  Students are asked to sort their new spelling words by words they know, and words that might be more challenging.  This is a great first introduction to the words each week and will empower your students towards building self-led learning skills.
Stamp & Spell Worksheet:
With this fun, hands-on activity page. your students will use alphabet stamps to stamp and spell their Block A spelling words.
Robot Roll Spelling Game:
With this interactive game, students will roll and write their way through their Block B spelling words.
I Can Spell Group Game:
This is a simple group activity/game for students to practice oral spelling.  You can play this game with 2 or more players. Pass out all the cards as evenly as possible to players.  Starting with the first word on your spelling list, the player reads that card aloud, "I can spell always. A-L-W-A-Y-S.   Who can spell…." Then the player with that word card reads and spells aloud. The game continues until it circles back to the first spelling word.
ASL Sign Language Spelling:
Students practice their fine motor skills as they learn to sign their spelling words.
Spelling Pretest:
Each week, we provide optional assessment and review activities for students. The pretest is a great way to see which words your students already know how to spell. It's also a fantastic measure of growth when compared to the final spelling test at the end of the week.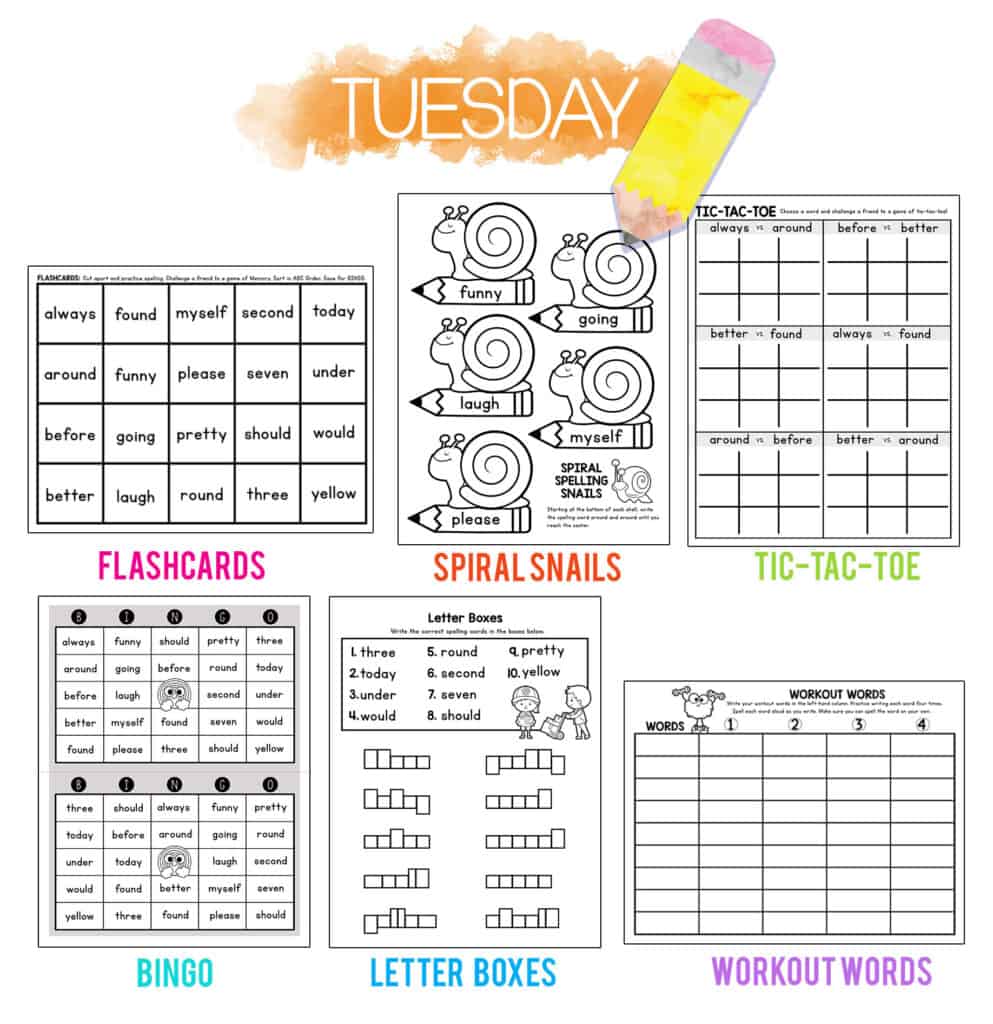 Editable Spelling: Tuesday
Flashcards:
Your students will have lots of spelling practice with these flashcards!  Students can play a game of Memory, put them in ABC order, and save them for BINGO later in the day.
Spiral Snails:
These snails are ready to spell!  Students write each spelling word in a spiral shape all the way around the snail shell.
Tic-Tac-Toe:
Students can work in small groups to play Spelling Tic-Tac-Toe!  Instead of X's and O's, your students will use their spelling words to mark their place.
BINGO:
Spelling BINGO is a blast when you play with a sibling or friend!  This set includes two game boards so students can challenge each other to a game of spelling BINGO. Students use their flashcards as BINGO calling cards.
Letter Boxes:
Thes packages need to be delivered!  Each set of boxes spells out a single word. Your students can use letter sizes and shapes to identify each word.
Workout Words:
Students take the opportunity to practice some of their more difficult words by giving their brain a workout!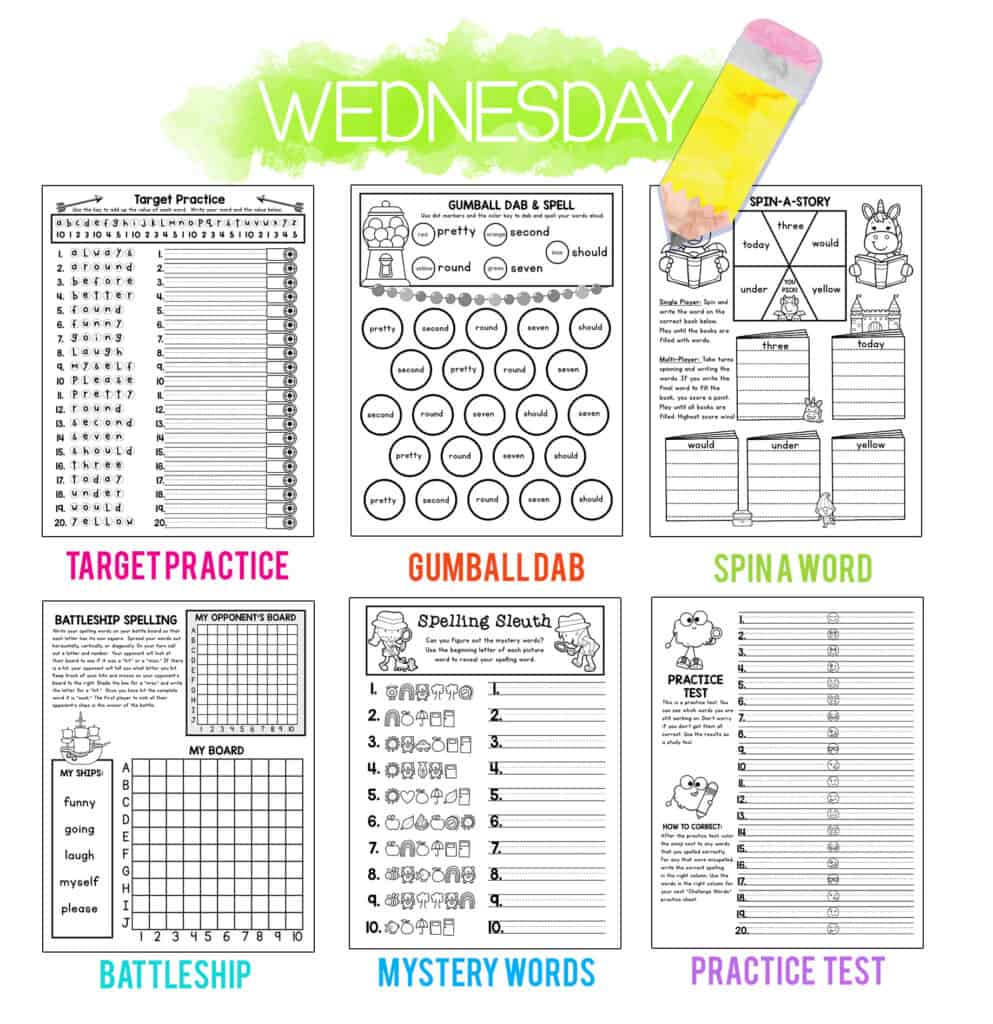 Editable Spelling: Wednesday
Target Practice:
Students use the number code to add up the value of each spelling word.  This is a fun way to sneak a little math into your daily spelling lessons. Your students will have a blast hitting these targets!
Gumball Dab:
Students use colored bingo dab markers to find, dab and spell their spelling words.
Spin a Word:
This fun, interactive game can be played with a friend!  Students sping and write the spelling word on the books below.
Battleship:
Battleship has never been so educational!  Students hide their "ships" on their board, then plan an attack to try to "sink" their opponent's ships. NOTE: This game fits words up to 10 letters long.
Mystery Words:
These detectives need some help!  Students solve the mystery by finding the beginning letter of each picture.
Practice Test:
This is an optional practice test for students to see which words they are still needing to learn!  Students can save the ones they get wrong for tomorrow's Challenge Sheet.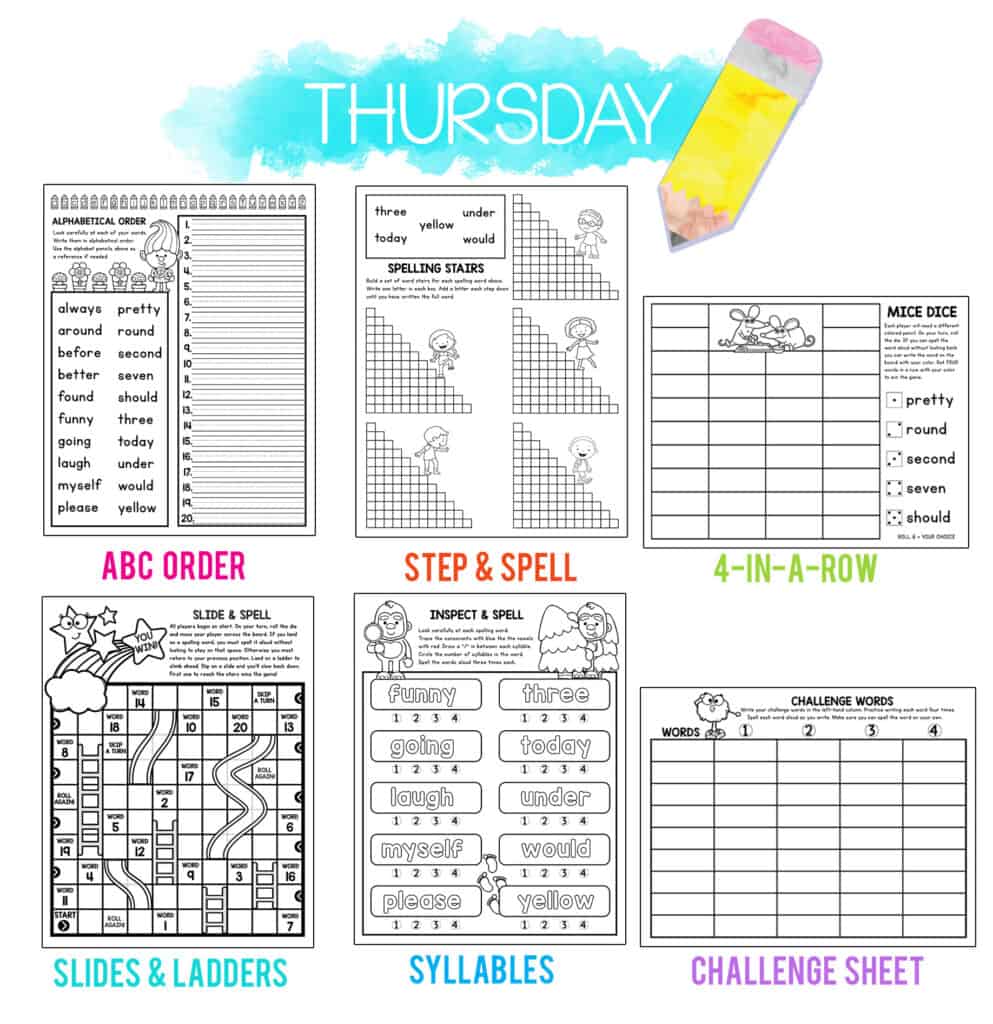 Editable Spelling: Thursday
Alphabetical Order:
Students put their skills to the test by sorting and writing their spelling words in alphabetical order.
Step & Spell:
Step and spell is a great way to learn those harder spelling words!  Students add a letter to the word with each step on the stairs. NOTE: This activity fits words up to 12 letters long.
4-In-A-Row Game:
These mice love to play dice!  Students roll and write their words on the board to get 4-in-a-row!
Slides & Ladders:
Just like the classic, this game is filled with ups and downs, and lots of FUN spelling word practice.
Syllables:
Students work to identify vowels, consonants, and syllables in this fun Bigfoot themed worksheet.
Challenge Sheet:
Our final practice sheet before Friday's test! This is a good way to solidify the spelling of those super challenging words!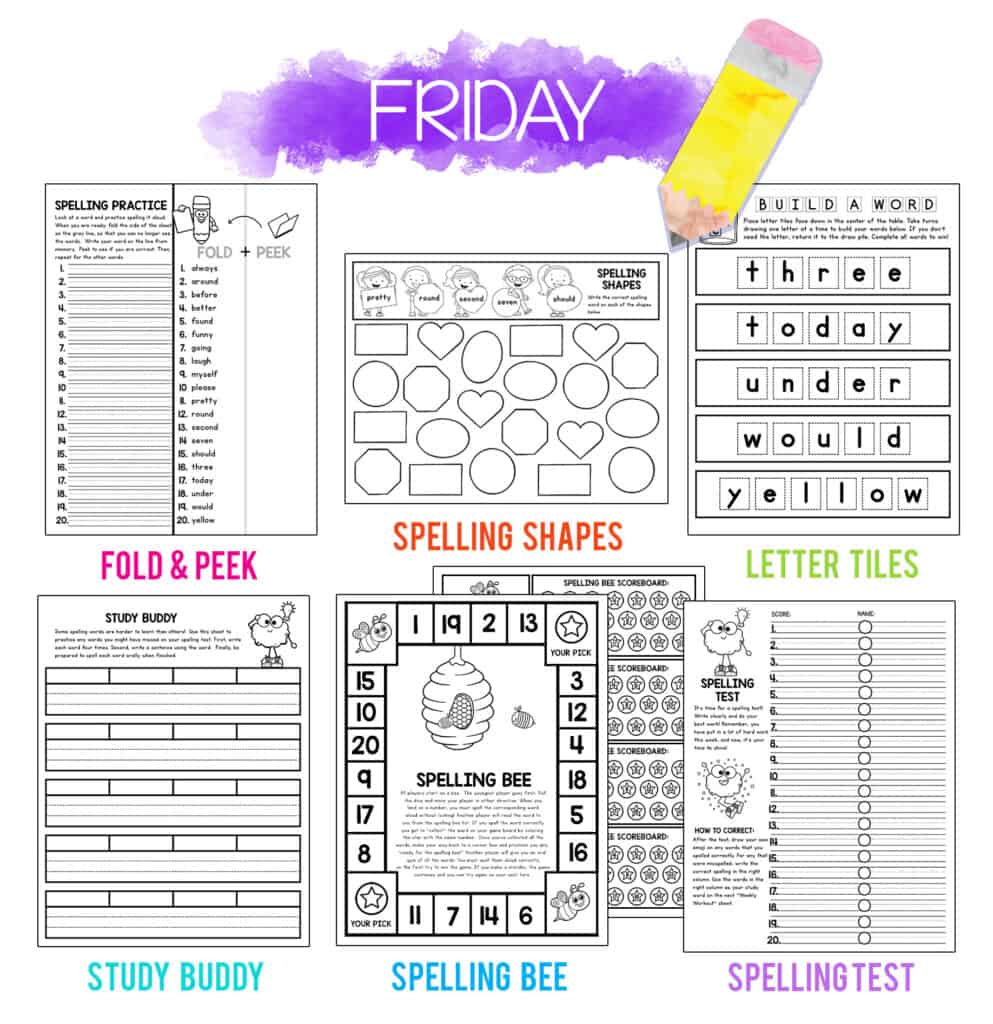 Editable Spelling: Friday
Fold & Peek:
Students take part in some self-led learning with this fold and peek worksheet!
Spelling Shapes:
Students work on shape identification while they practice their spelling words!
Letter Tiles:
This is a simple two-player game with letter tiles. Tiles are placed face-down in the center of the table, as students take turns drawing tiles to spell their words.
Spelling Bee:
Spelling Bee is a FANTASTIC game to play before a spelling test. Your students will have to spell all the words aloud to win the game!
Spelling Test:
It's the end of the week and we've included a fun spelling test template that will encourage your students to work hard for those silly emojis!
Study Buddy:
Learning doesn't stop after the test!  This is a BONUS take-home sheet for students to work on any missed spelling words POST-Test so that you can be sure they are learning each and every spelling word. We recommend offering this option for students to write and spell their words by the following Monday for extra points back on their tests.  What a fun way to encourage your students to take charge of their education!
EVERYTHING PRINTS IN THE ORDER NEEDED!
Here is a look at the weekly curriculum overview. Everything prints in the order needed for Monday-Friday activities. Simply type in your word list, print out the weekly program and you're set for fun, interactive learning!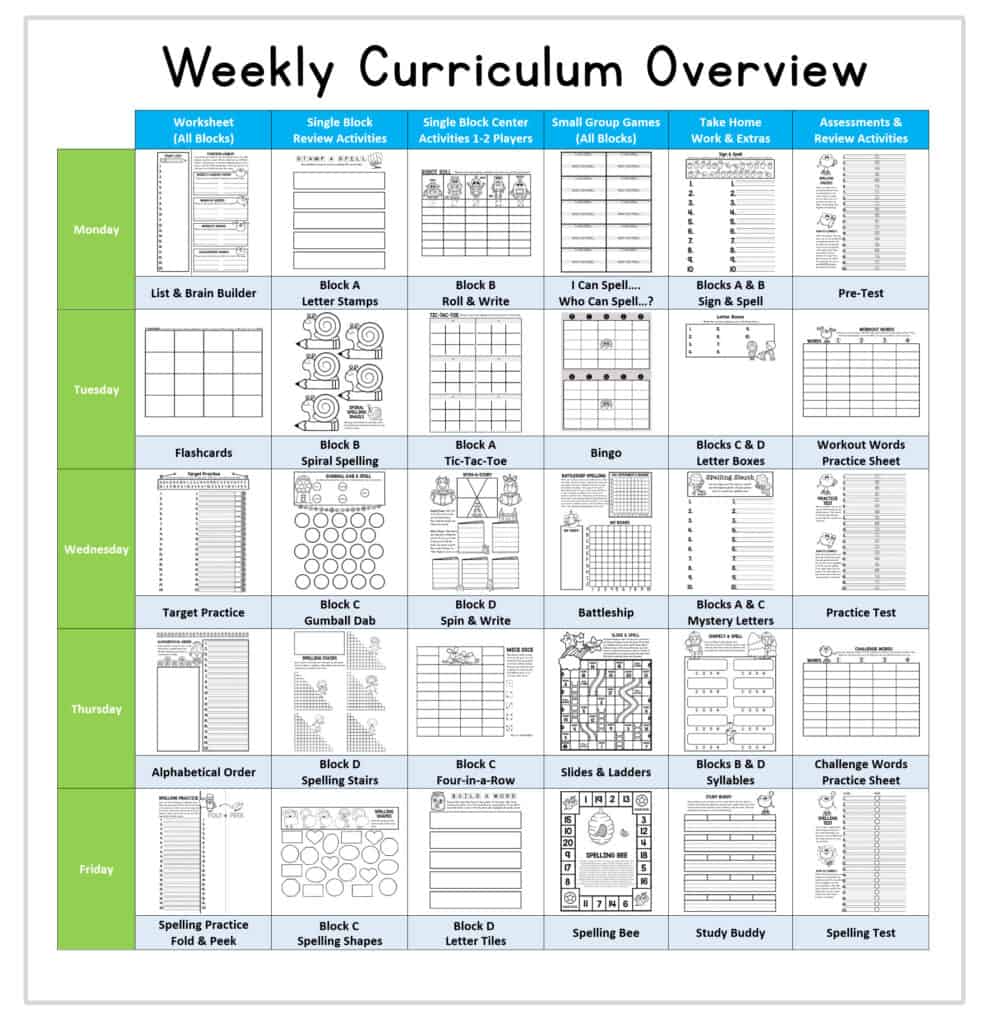 Editable Spelling Pack FAQ
Follow the 5-Step instructions on the first page of this document (see above). Then, on the first editable page of the document, you'll type in your spelling list one time. It will then autofill to the other pages in the pack!
You can type up to 20 words into this spelling list pack  It's not recommended to use less than 20 words as many of the games require the correct amount to be played properly. If your student is working on less than 20 words, simply type in additional review words to ensure the activities are filled completely. There is no harm in practicing previous spelling words.  Alternatively, you can repeat some words but this will cause some duplicates on a few of the worksheets that have combined block activities.
You can then "Print" and/or "Save As"
so your student can work on that word with all the different activities. Just be sure to rename the file to something unique when you save.
Ideas:
 Type up class names list, sight words, days of the week, months of the year, or coordinate your spelling words to match your language arts program. The words will automatically resize to fit the editable boxes throughout the packet. NOTE: While we've done our best to accommodate larger spelling words, sometimes a bit of the picture fonts might cut off an edge. This doesn't affect the game or activity, it's just something to be aware of when typing in longer words.
Please follow the steps exactly to use your product:
IMPORTANT: HOW TO EDIT INSTRUCTIONS
OPENING THE FILE IN A BROWSER OR OTHER PROGRAM WILL NOT ALLOW EDITING.
Step 1: DOWNLOAD A FREE COPY OF ADOBE READER HERE. INSTALL IT ON YOUR COMPUTER. (YOU MAY NEED TO RESTART YOUR COMPUTER AFTER INSTALL)
Step 2: DOWNLOAD THE PDF FILES TO YOUR COMPUTER. YOU MUST DOWNLOAD THEM TO A DESKTOP COMPUTER. PHONES, TABLETS etc…WILL NOT WORK.
Step 3: FIND THE EDITABLE FILE ON YOUR COMPUTER. RIGHT CLICK THE FILE AND CHOOSE OPEN WITH ADOBE READER. NOT ALL COMPUTERS WILL OPEN AUTOMATICALLY WITH ADOBE READER SO THIS STEP IS NECESSARY. DO NOT OPEN THE FILE WITH ADOBE XI, OR OTHER ADOBE PROGRAM, IT MUST BE ADOBE READER.
Step 4: ONCE YOU HAVE OPENED THE FILE IN ADOBE READER, CLICK THE EMPTY TEXT BOX AND TYPE YOUR WORD. THE WORD WILL POPULATE FOR ALL PAGES. (YOU MAY NEED TO GIVE IT A MOMENT, SCROLL DOWN, CLICK AWAY etc…)
Step 5: CLICK "PRINT." OR, "SAVE AS" TO SAVE A COPY OF THE FILE WITH THE WORD, JUST BE SURE TO NAME IT SOMETHING UNIQUE. IF YOU DON'T RENAME IT OR IF YOU CLICK "SAVE" INSTEAD OF "SAVE AS" YOU WILL OVERWRITE YOUR EDITABLE VERSION OF THE FILE. IF YOU ACCIDENTALLY OVERWRITE YOUR EDITABLE VERSION, RETURN TO THE STORE AND DOWNLOAD ANOTHER EDITABLE COPY OF THE FILE AND SAVE IT TO A NEW LOCATION.
Additional information
| | |
| --- | --- |
| Product License | Homeschool, Classroom |