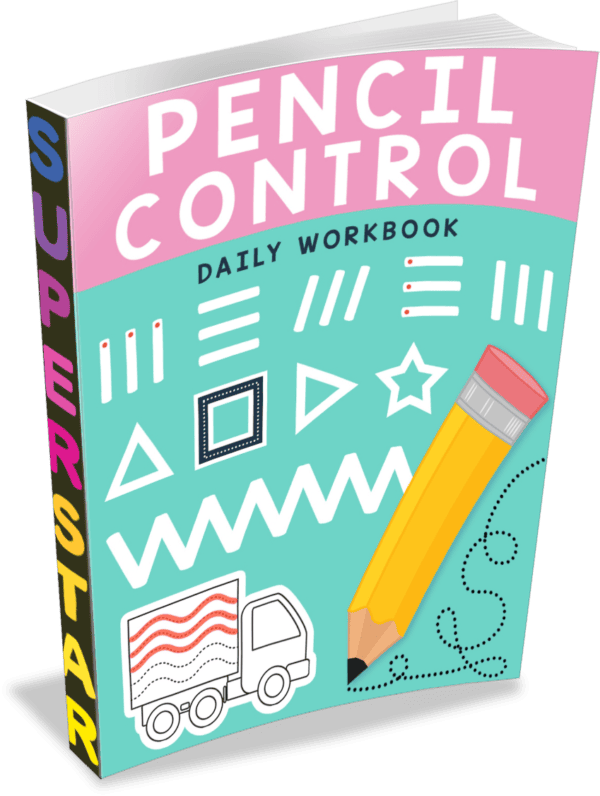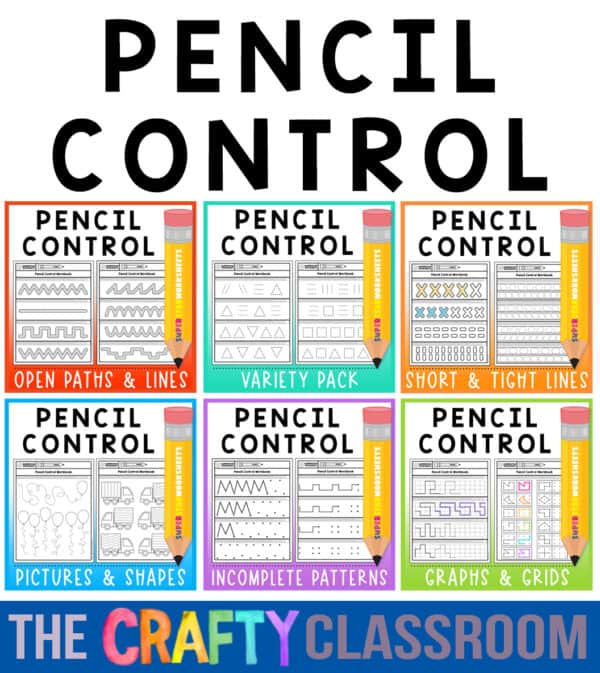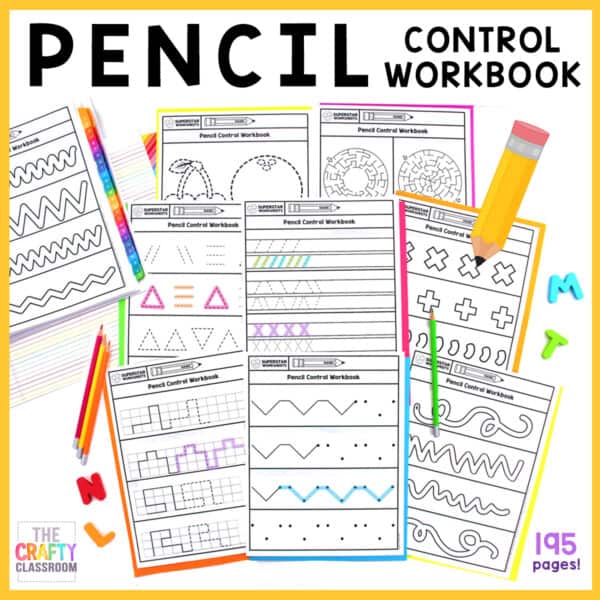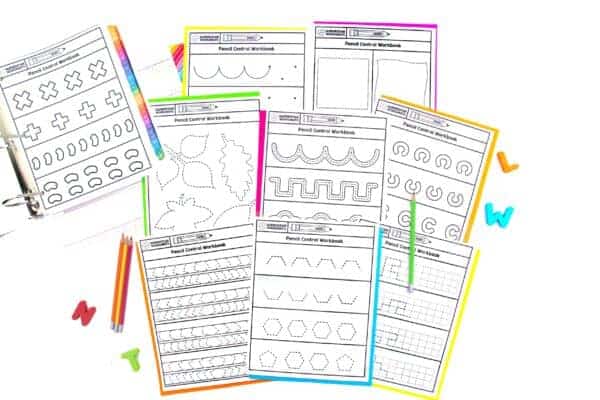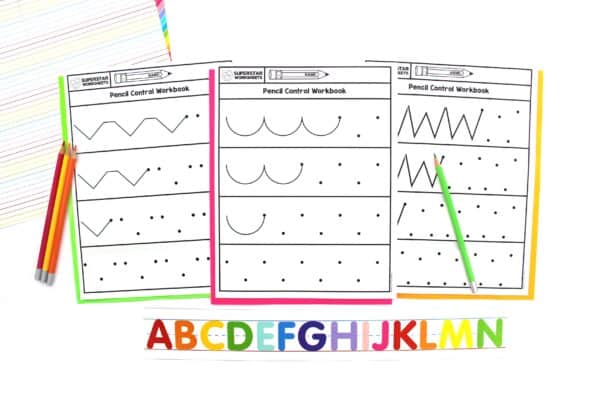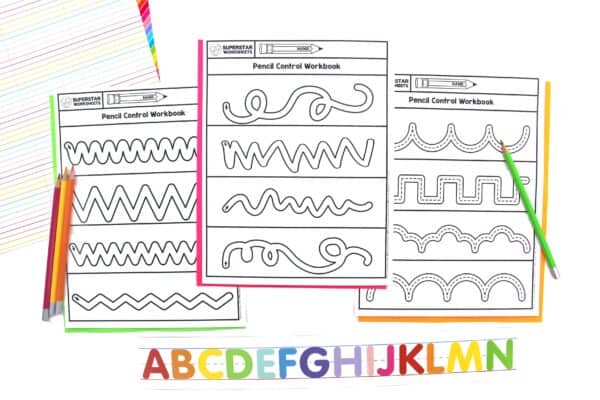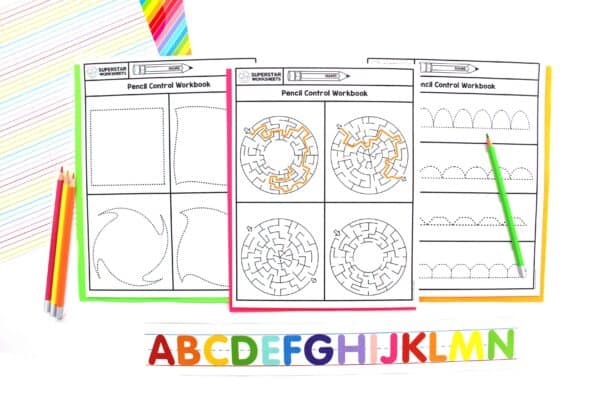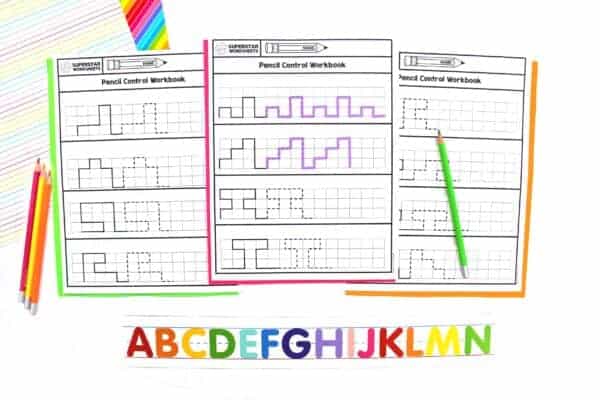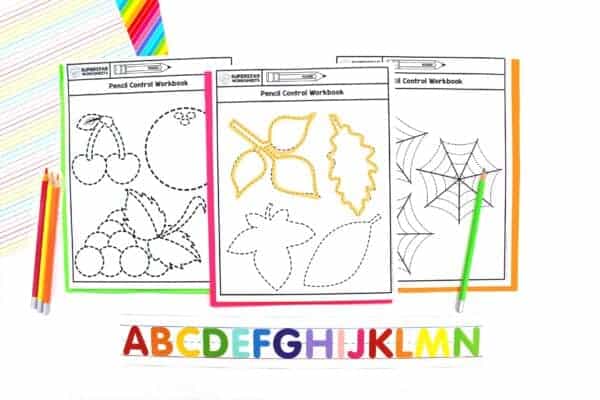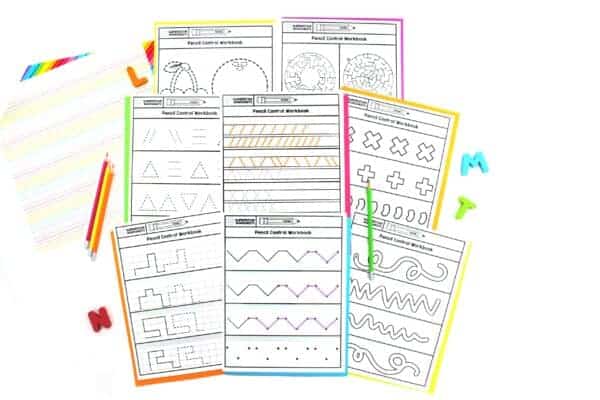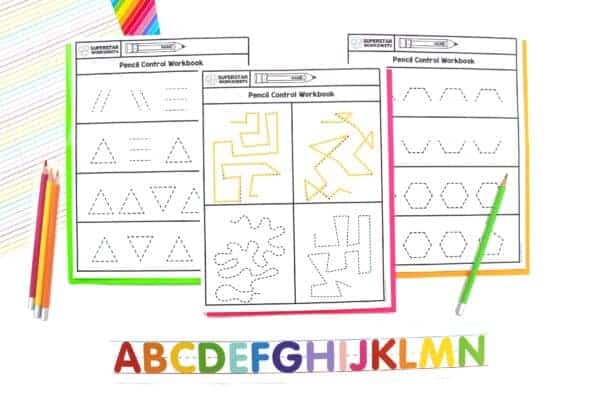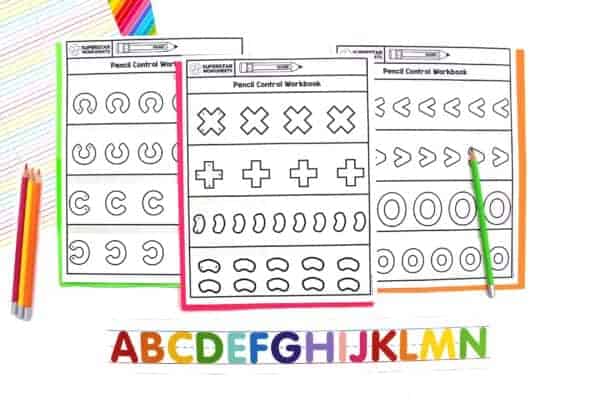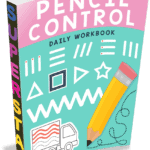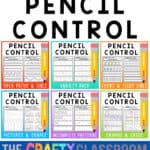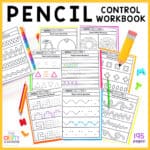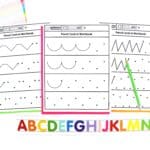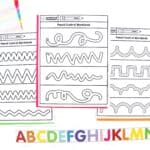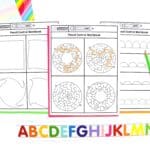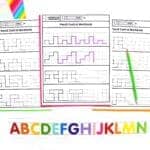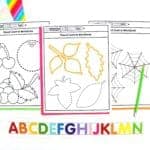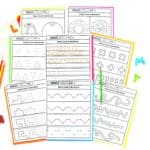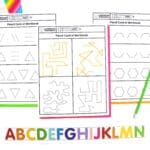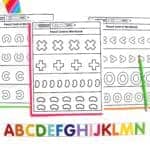 Pencil Control Workbook
Sample    Format: PDF     Grade: PK – 1st     Pages: 195     HINT: Bundle & Save!
Build fine motor skills with our Pencil Control Daily Workbook Set! Students will have a fun-filled day practicing a variety of strokes while they build strong finger muscles, small motor control, and confidence in their writing skills. All pencil control worksheets include single strokes while progressing to picture tracing worksheets and beginning mazes. Our Pencil Control Workbooks are perfect for morning work, take-home activities, distance learning, homeschool, and classroom centers.  Pair up with our Tracing Worksheets Bundle!
Please note this is a downloadable product only, nothing physical will be mailed.  Binder and elements in photos are for illustrative purposes only.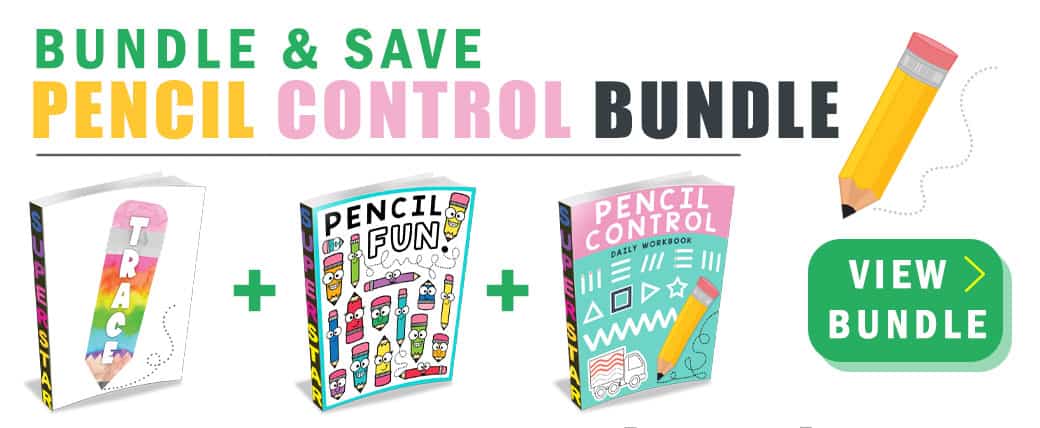 ⭐Budget-Friendly Pricing
⭐Simple, Low-Prep Format
⭐Interactive & Hands-On
⭐Friction-Free Homeschooling
⭐Meets or Exceeds Standards
⭐Multiple Students & Abilities
⭐Simple Format Outlines
⭐No Expensive Teacher Guides
⭐Encourages Independence
Description
Additional information
Reviews (18)
Description
Fine Motor Pre-Writing Exercises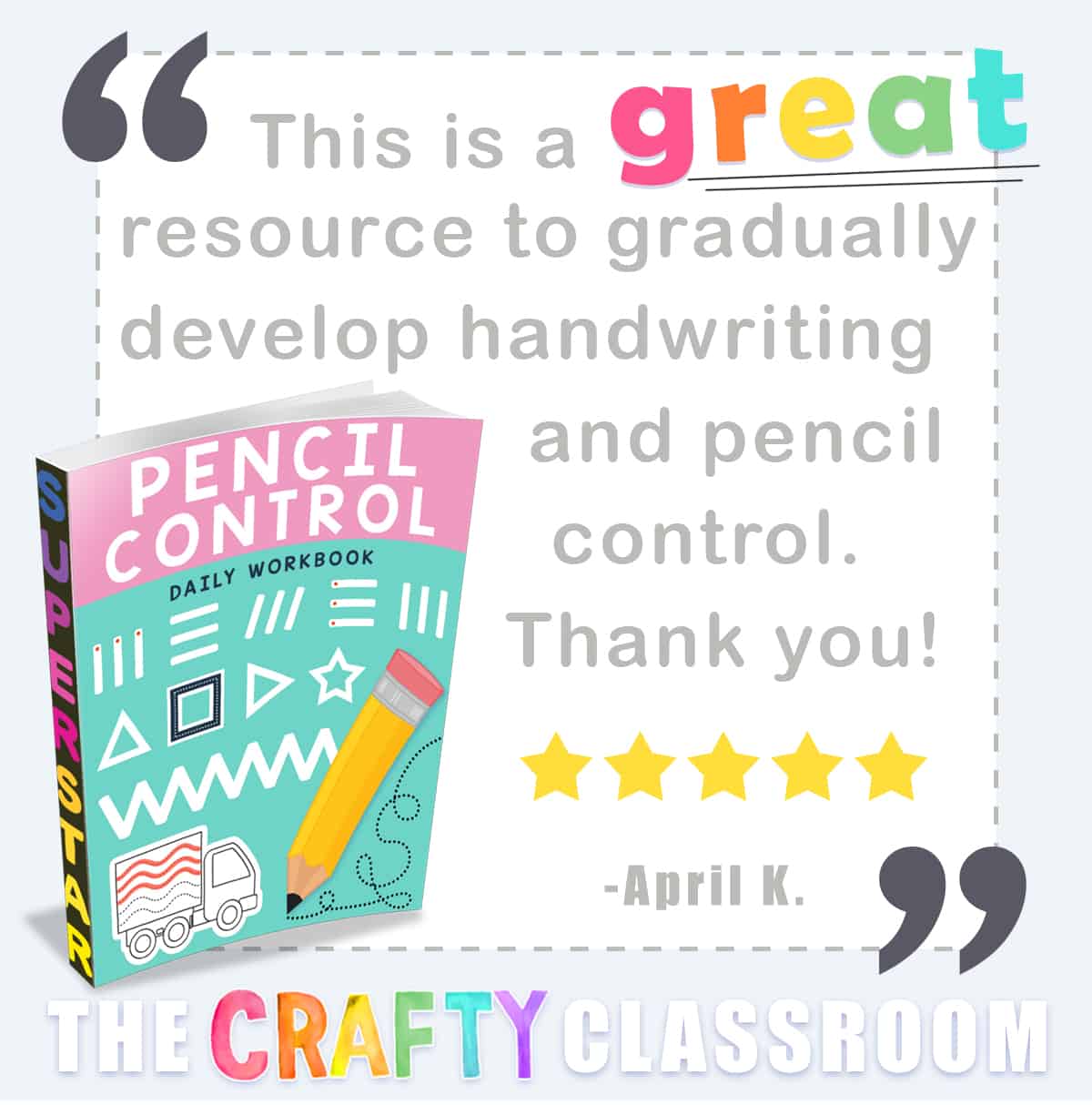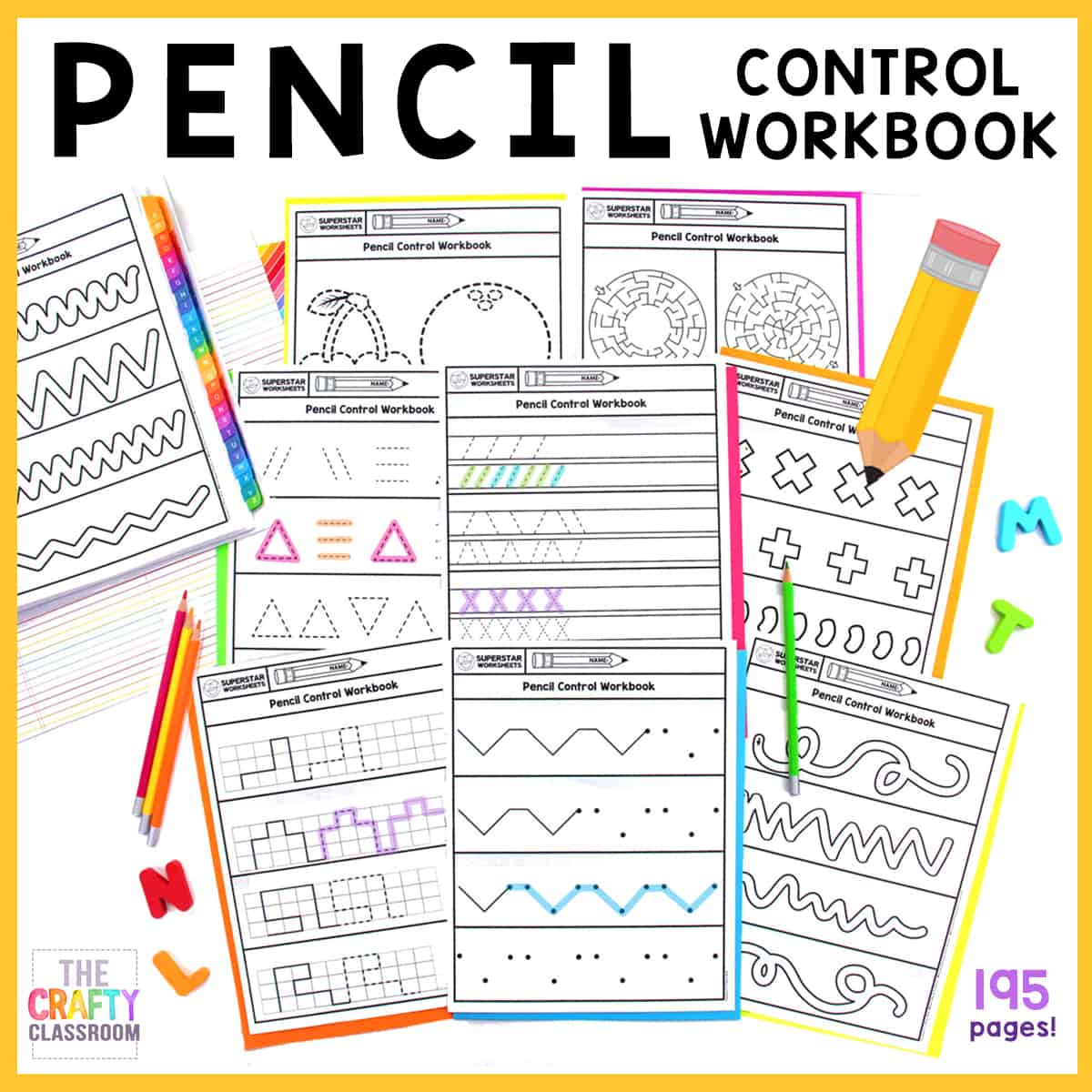 Preschool Tracing Worksheets
Product Overview
Our Pencil Control Activity Set is a no-prep, print-&-go, and packed full of Preschool Tracing Activities for your precious ones. This pre-writing activity pack can be scheduled over a 4-day week and coordinates well with our Fine Motor Alphabet Bundle.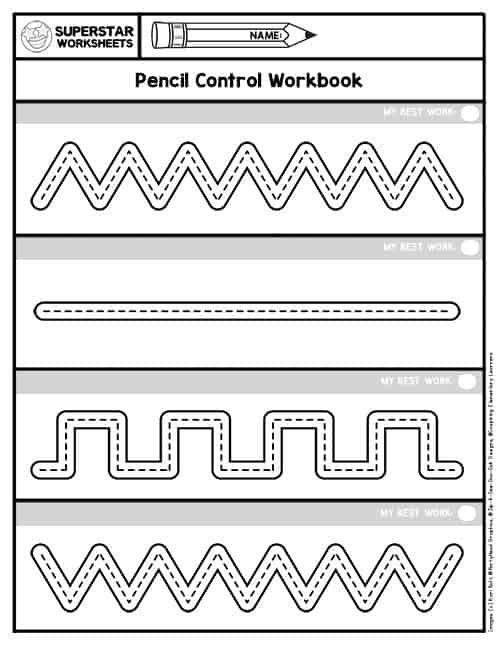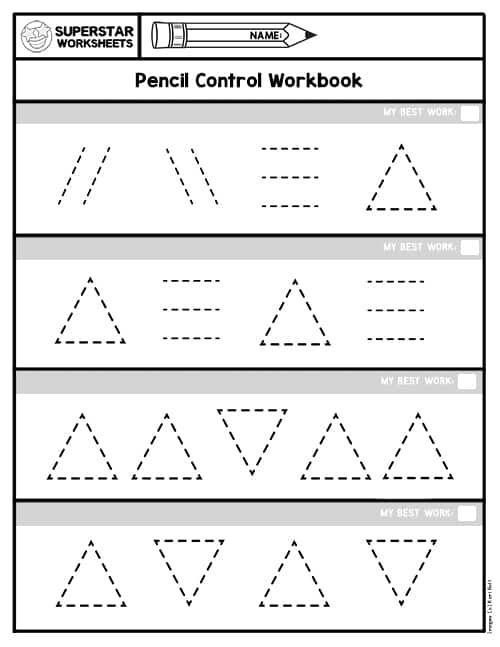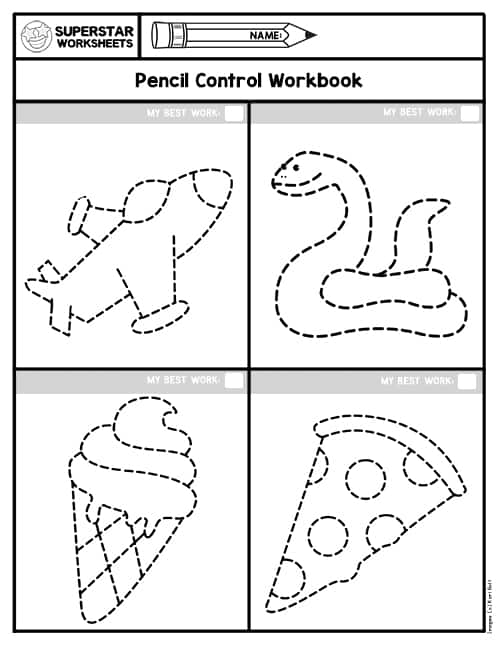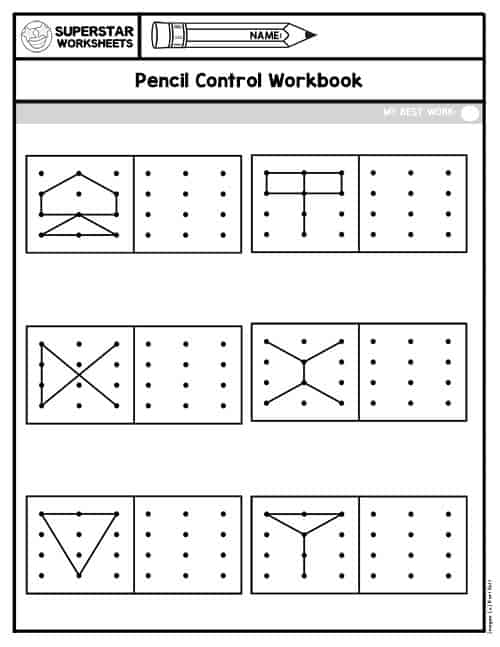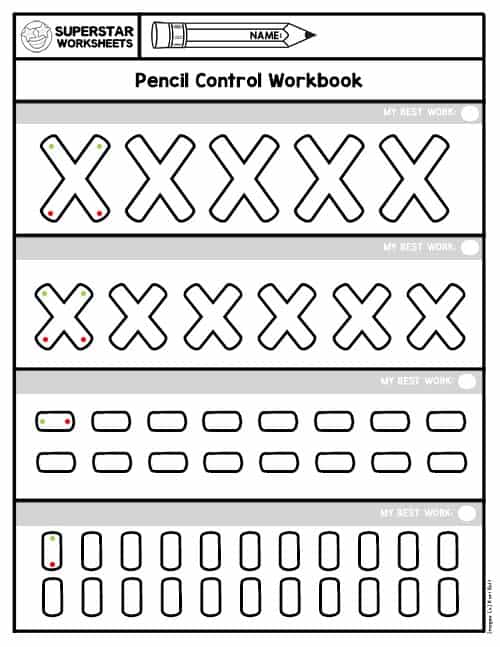 Covers Key Standards & Skills
What's Included:
Our letter tracing worksheets includes several key activity packs covering a variety of lines:
Pencil Control Grid Path

Pencil Control Incomplete Paths

Pencil Control Open Paths

Pencil Control Pictures & Shapes

Pencil Control Tight Lines

Pencil Control Variety

Pencil Control Worksheets
Skills Covered:
These letter tracing worksheets build a wide range of critical skillsets for preschoolers including:
Fine Motor Skills

Visual-Spatial Skills

Problem Solving Skills

Focus and Concentration

Improve Pencil Grip

Hand-Eye Coordination

Critical Thinking
How to Use:
Our unique pencil control worksheets provide key pre-writing skills that open the pathway to future writing and math skills. Your students will practice zig zag, curve, straight to help them develop and strengthen small fine motor movements.
Pencil Control Open Paths:
These open path exercises are great for using with younger students as it provides extra room to wobble but still be in the lines. As such this set also works well when laminated and using thicker dry erase markers. Your students will build skills from following the dotted lines to blank open paths. These are fantastic for building directional cues of left to right and would be great as a precursor to students' first introduction to simple mazes.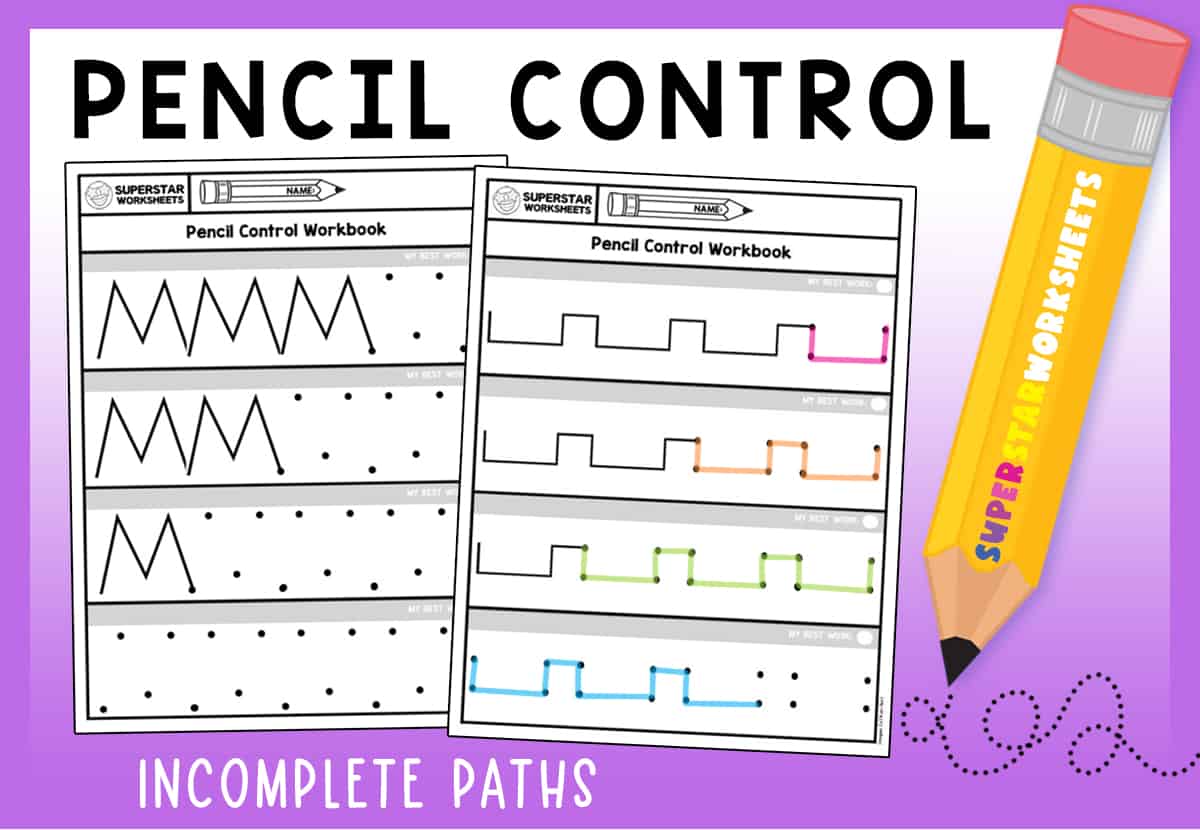 Pencil Control Incomplete Paths:
This is a great pack for students who are already showing mastery of pencil control. Each sheet covers the same pattern with increasing opportunities for students to complete the path. Students will build skills with straight and curved lines following the dots as guidance. You might provide students with a small ruler to begin.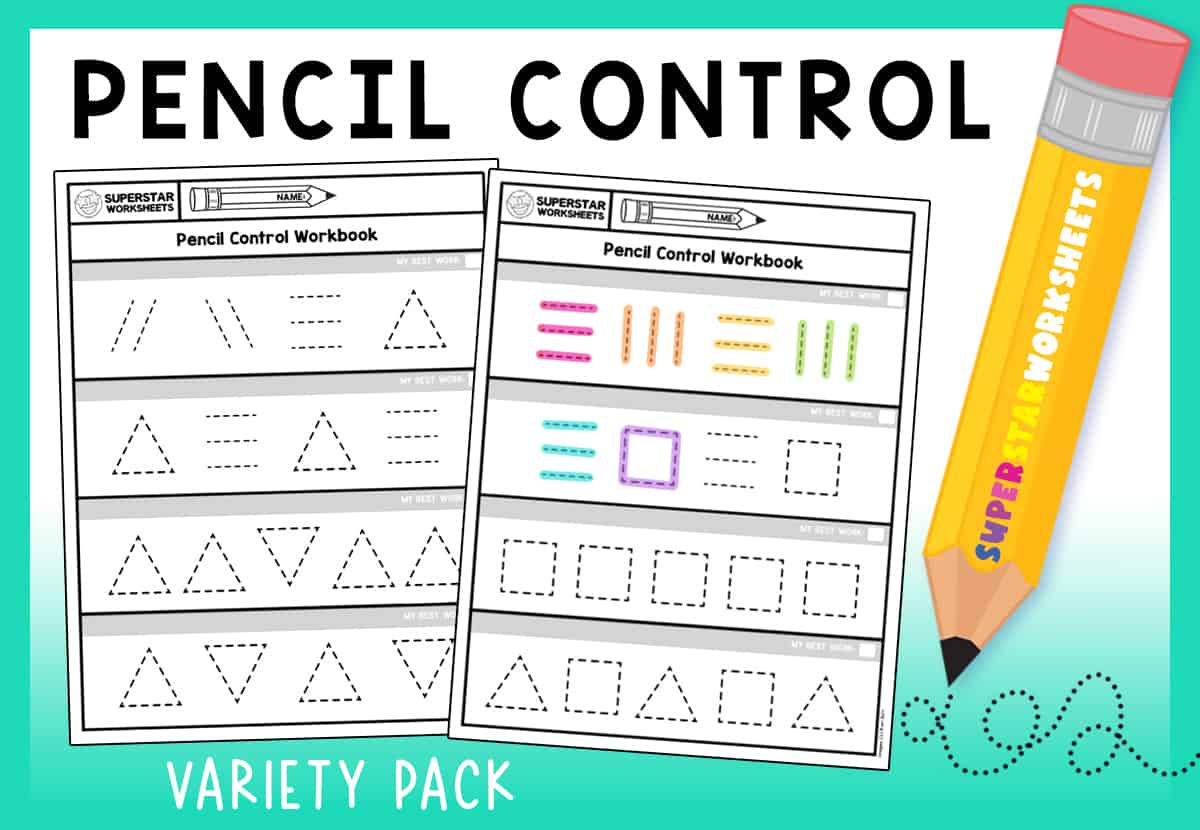 Pencil Control Variety:
Introduce students to the various ways of writing lines and shapes. As a variety pack, this set is best used as a daily warm-up activity. Teach effective pencil control strategies by encouraging students to go slow to stay on the path. Laminating sheets is a great way to reuse and recycle.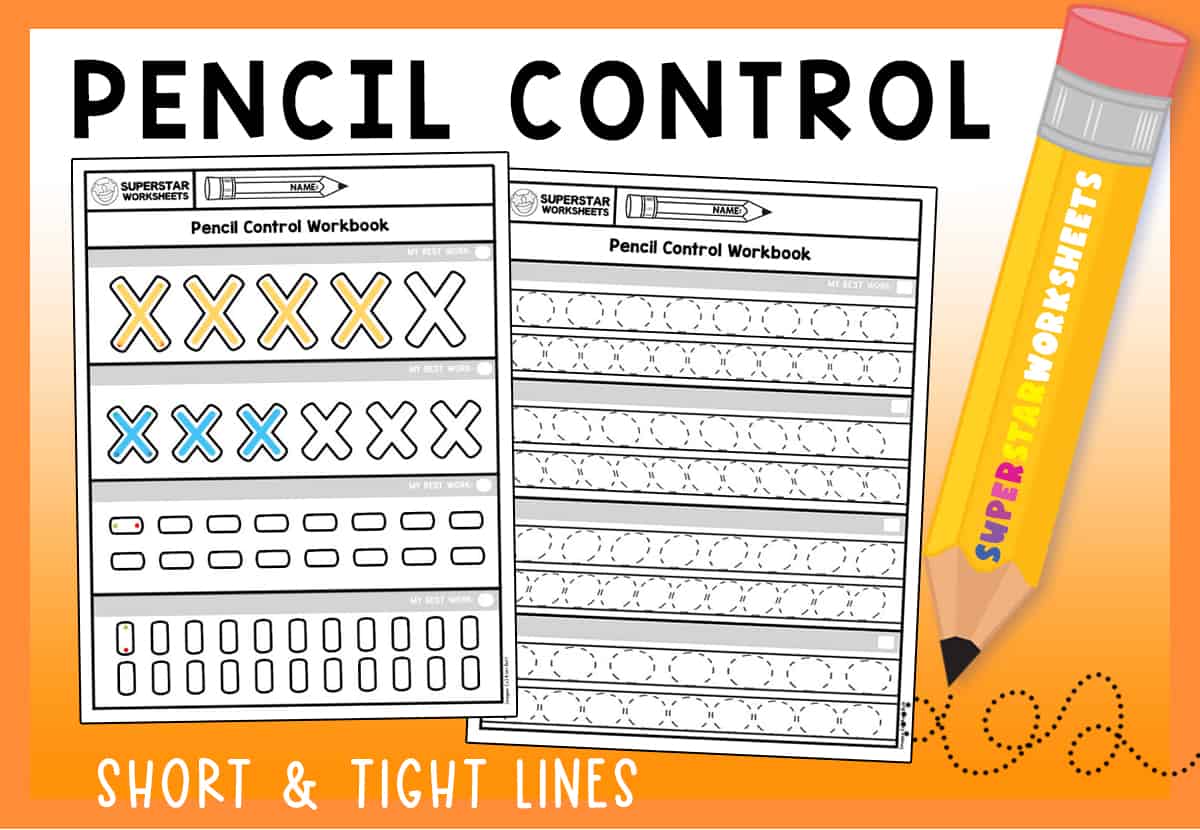 Pencil Control Tight Lines:
Introduce students on how to correctly grip their pencil using a multitude of line patterns. Kids will trace have a ton of fun with these beginner tracing worksheets for preschoolers. Your students will develop finger control and critical thinking skills as they complete each tracing activity sheet.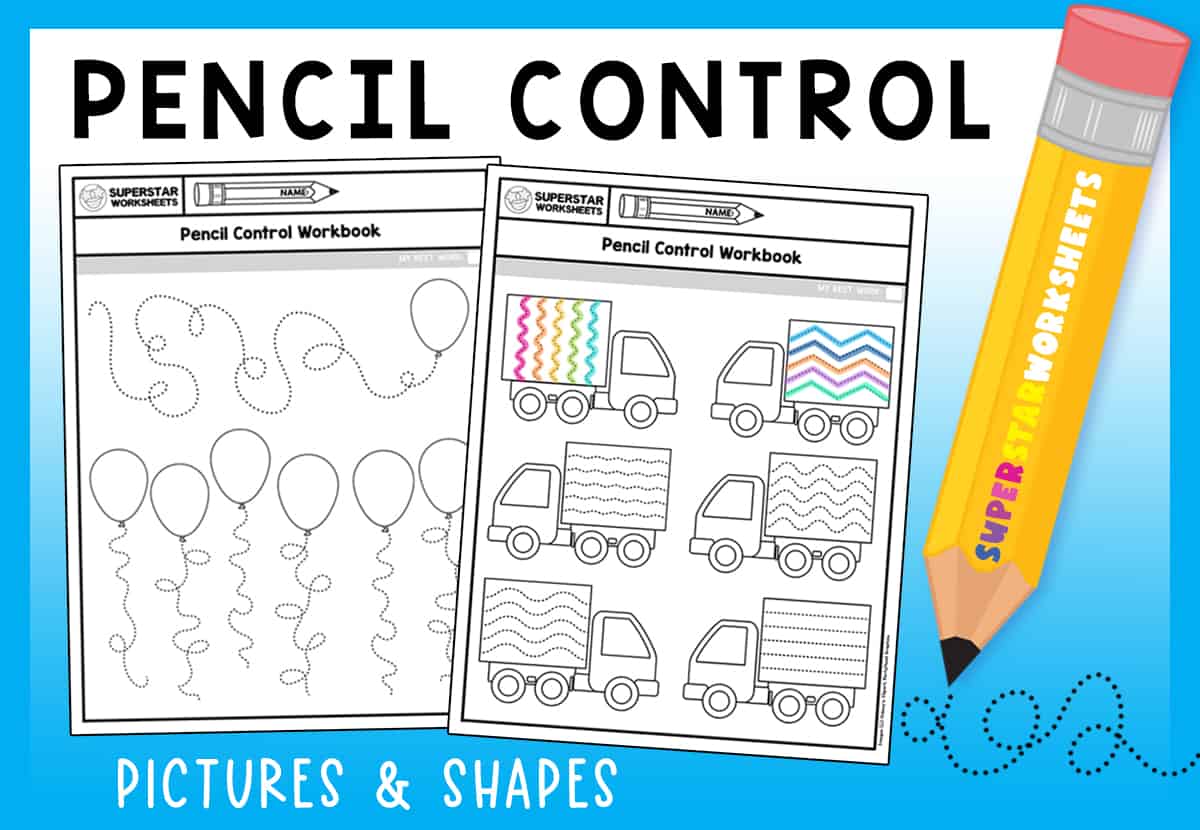 Pencil Control Pictures & Shapes:
Introduce students to following patterns with these fun tracing objects including balloons, crabs, fruit, trucks, and more! Students will build fine motor skills while enjoying tracing and coloring their fun-filled worksheets!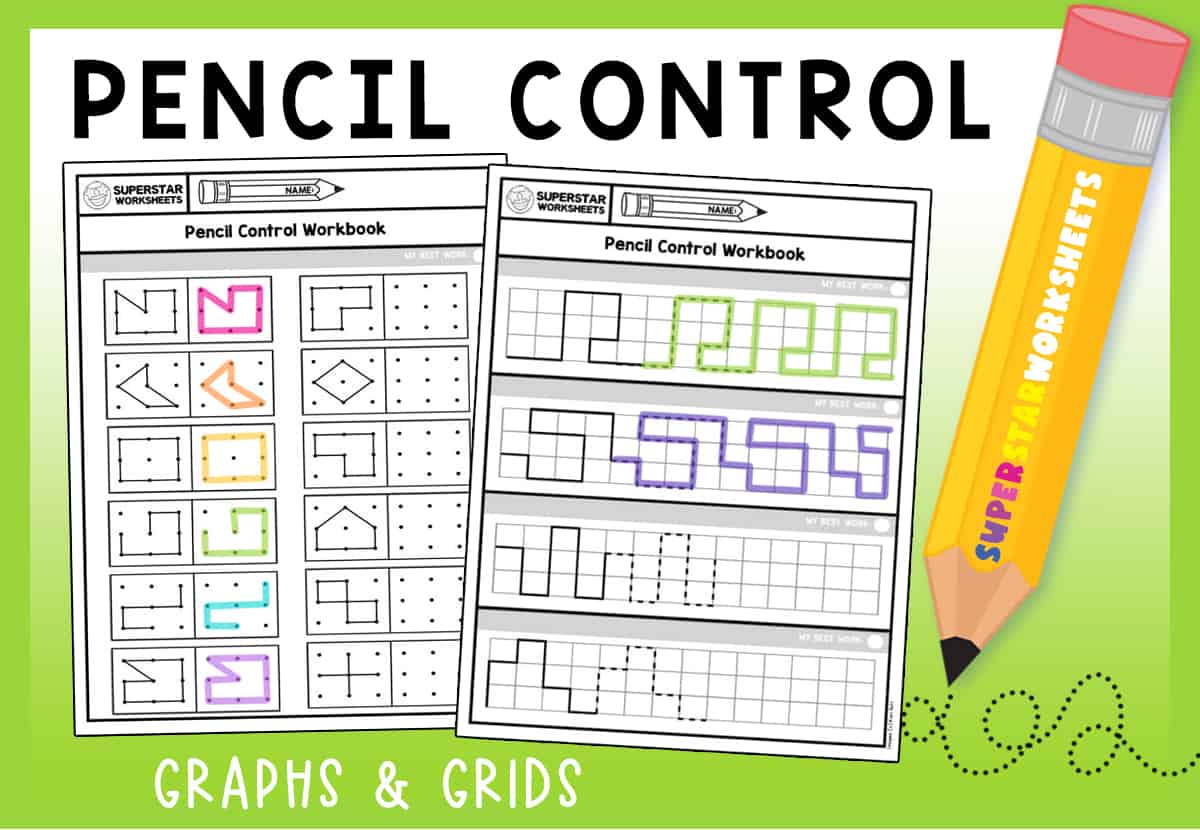 Pencil Control Grid Paths:
Teach students grid lines at any early age with our Pencil Control Grid Paths. Students will replicate geoboard type designs using their favorite writing utensil. With zig zags, straight, and curved lines, your child is on the road to writing effectiently building their fine motor and folllowing direction skills.
Additional information
| | |
| --- | --- |
| Product License | Homeschool, Classroom |