Description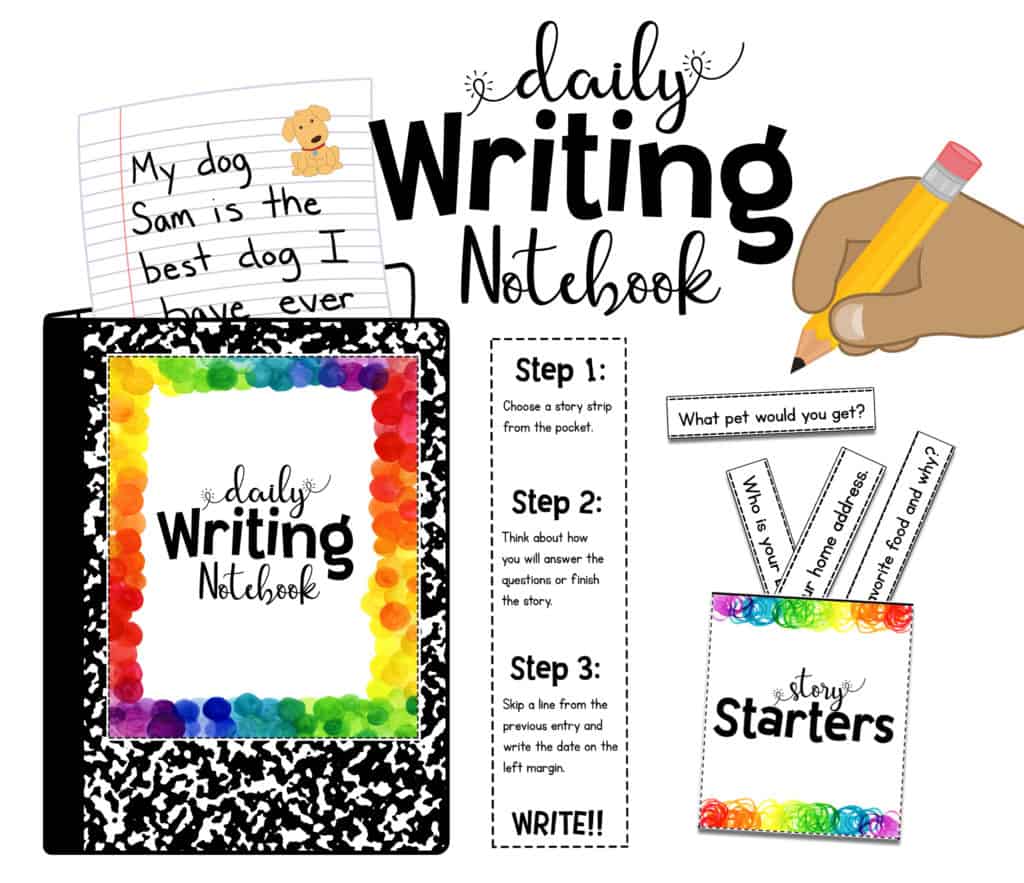 This daily notebook includes 144 story starters for K-2 students. Includes a cover page, pocket, 3-step instructions and 36 weeks of writing prompts. This simple setup works with any composition or a spiral notebook and is a great way to start of the morning!
Writing prompts print 12 to a sheet and can be cut apart into simple strips. Store strips in the provided pocket for each choosing each morning.
Example Prompts:
List 5 ingredients for a magic potion.
Draw a self-portrait and write three good things about yourself.
What time do you go to bed at night?
What do you know about fish?
Write a safety rule for boating on the river.
Make up pirate names for you and your friends.
Write a new lunch menu for Monday-Friday.
Describe a strange dream you've had.
If I were _________ I would_________
Write 5 words that rhyme with fan.
Write the steps to make hot cocoa.
What do you like on your pizza?