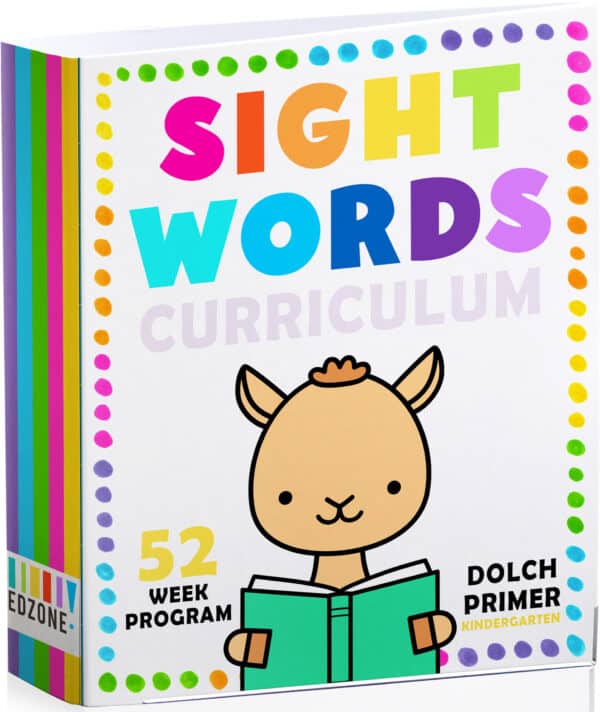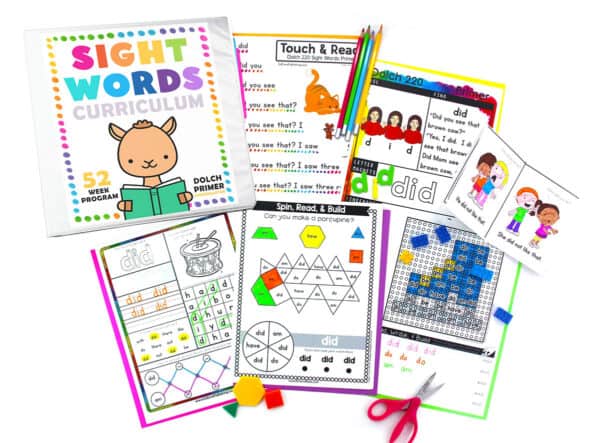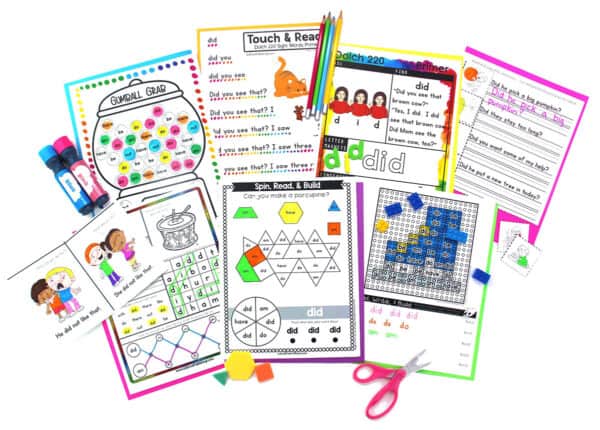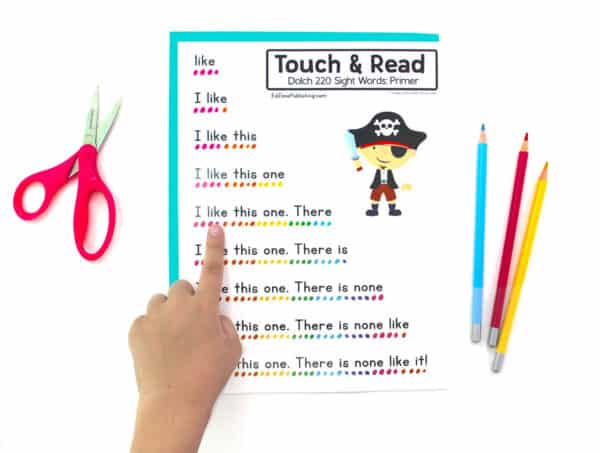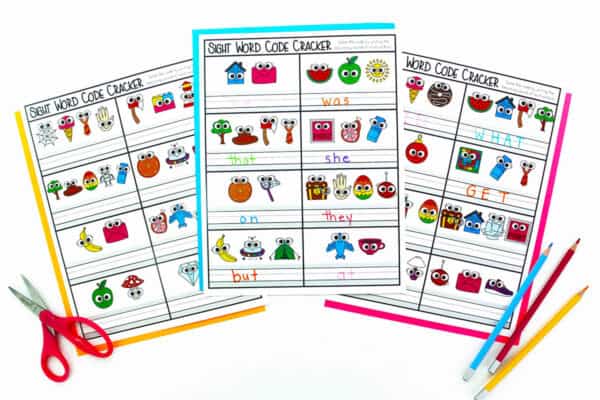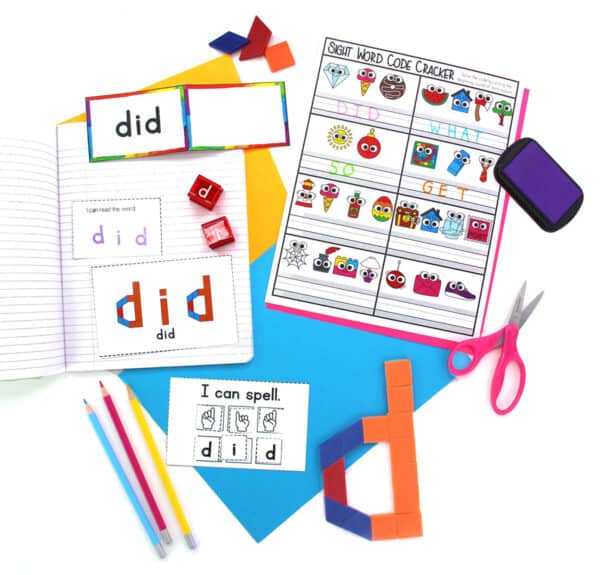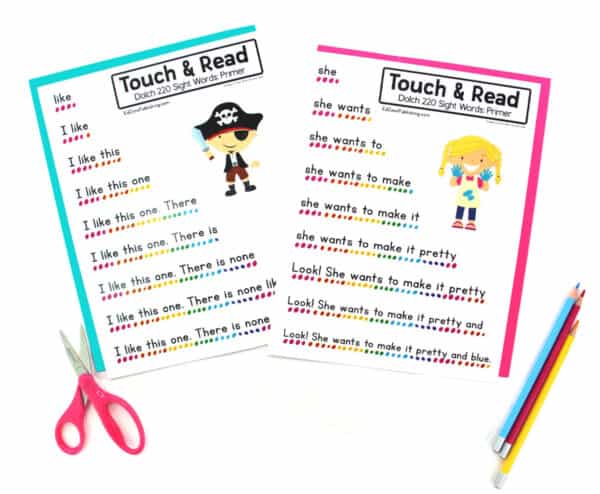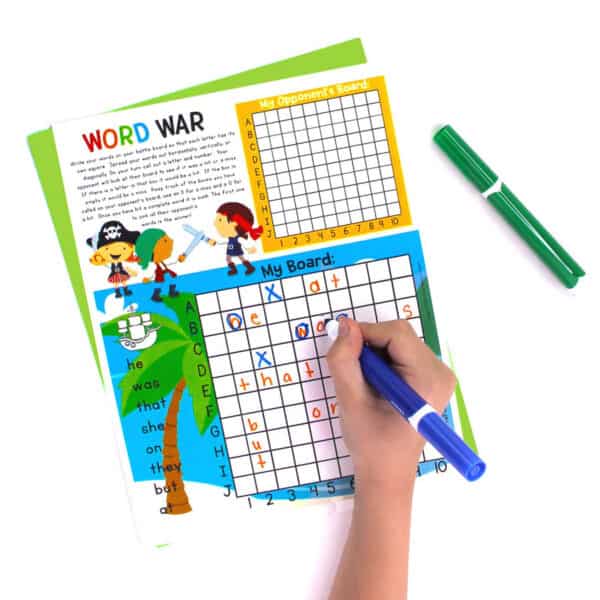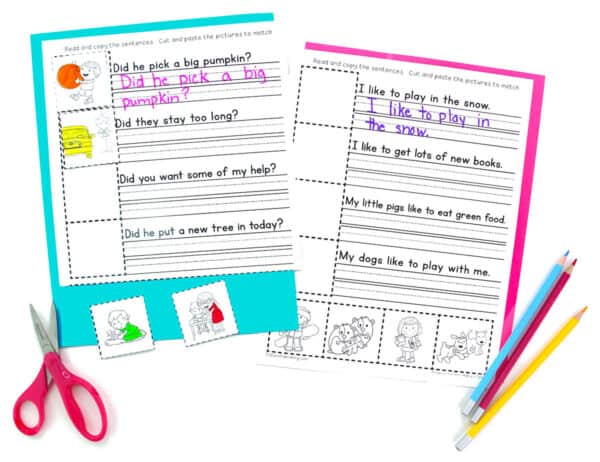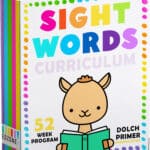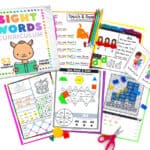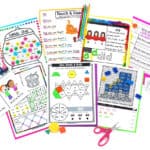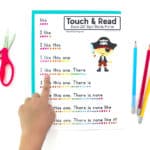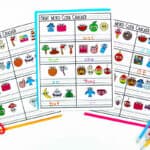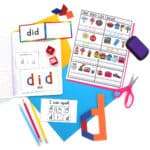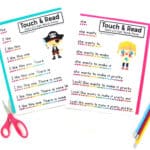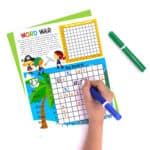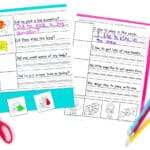 Kindergarten Sight Words Curriculum
Sample        Format: PDF        Grade: K-2        Pages: 497       Bundle & Save
Sight Word of the Week for Kindergarten covers 52 key sight words over the span of 52 weeks using engaging worksheets, activities, games, and hands-on resources.  Each week covers a single sight word with 8 fun and exciting activities including a Battleship Game, DIY Sight Word, Code Cracker, and more! Plus, students put their knowledge to the test with a weekly sight word mini-book that will bridge the gap between emergent and early readers. We've also included assessments to help teachers understand how much their students have learned throughout the 52-week lesson plans!
Please note this is a downloadable product only, nothing physical will be mailed. Binder and elements in photos are for illustrative purposes only.
⭐Budget-Friendly Pricing
⭐Simple, Low-Prep Format
⭐Interactive & Hands-On
⭐Friction-Free Homeschooling
⭐Meets or Exceeds Standards
⭐Multiple Students & Abilities
⭐Simple Format Outlines
⭐No Expensive Teacher Guides
⭐Encourages Independence
Description
Additional information
Reviews (4)
Description
Kindergarten Sight Words Worksheets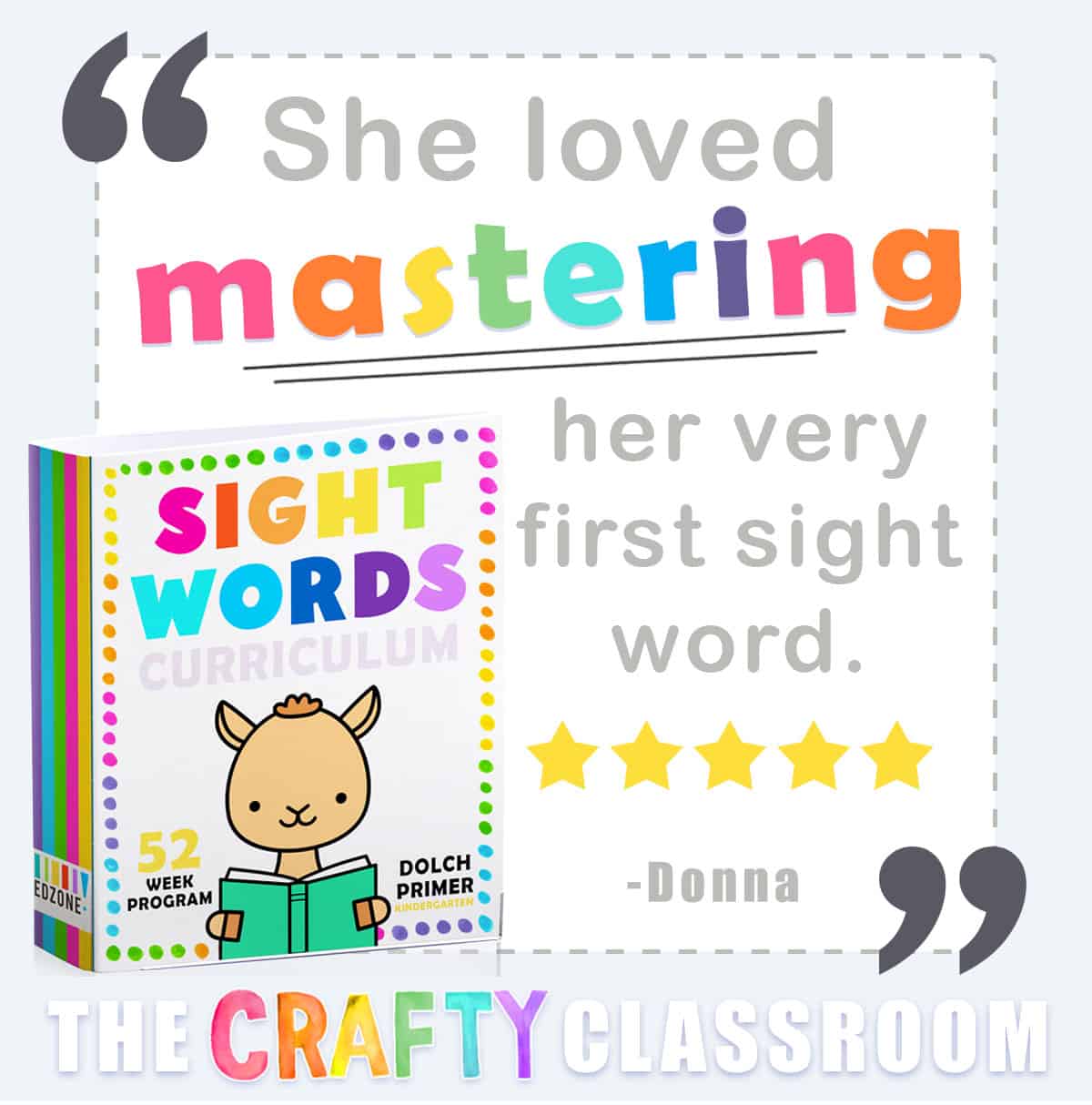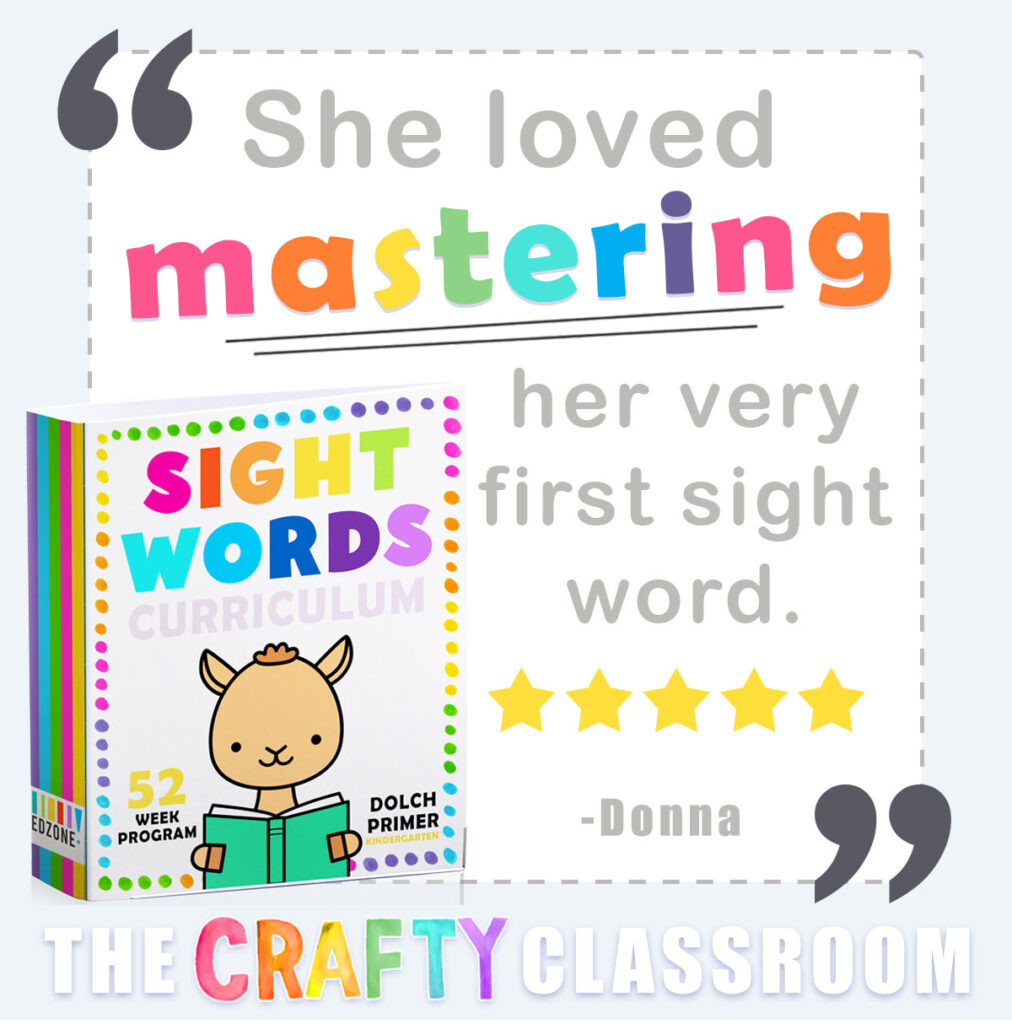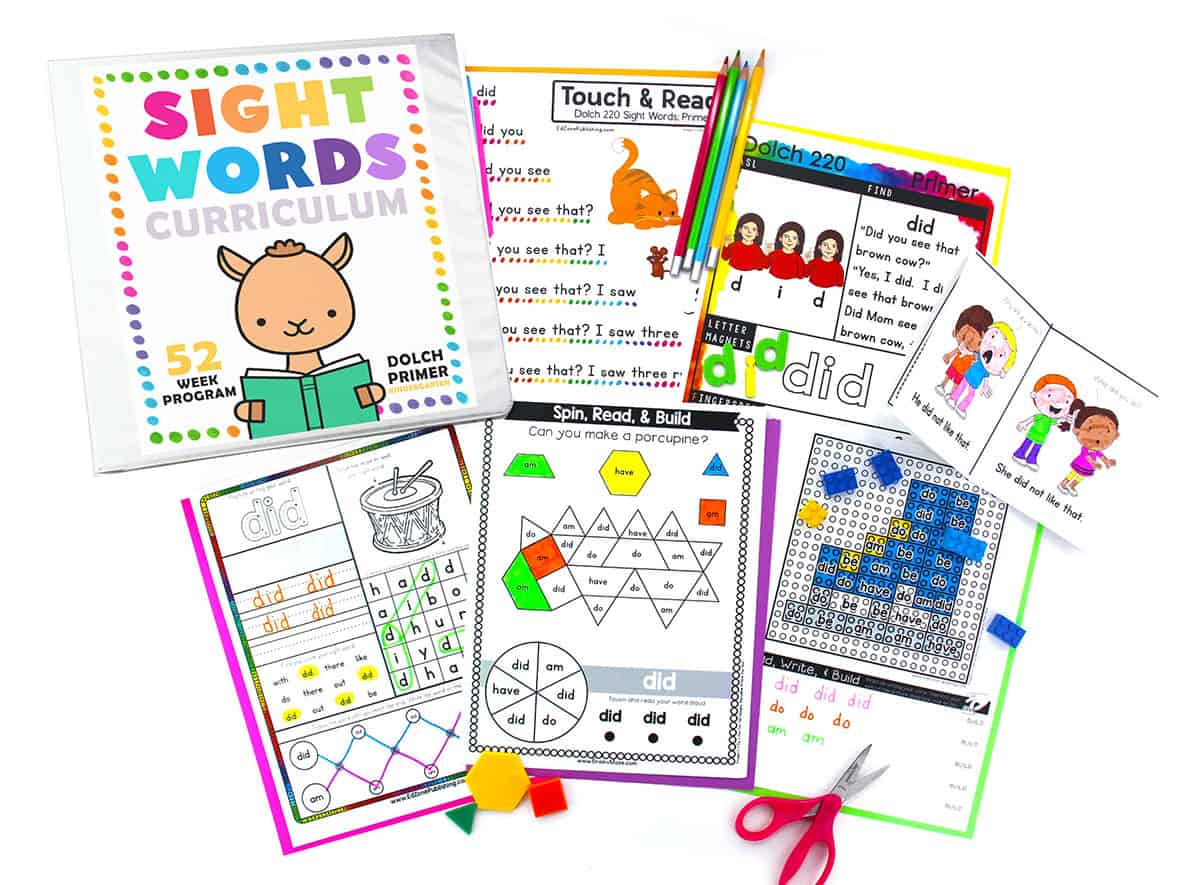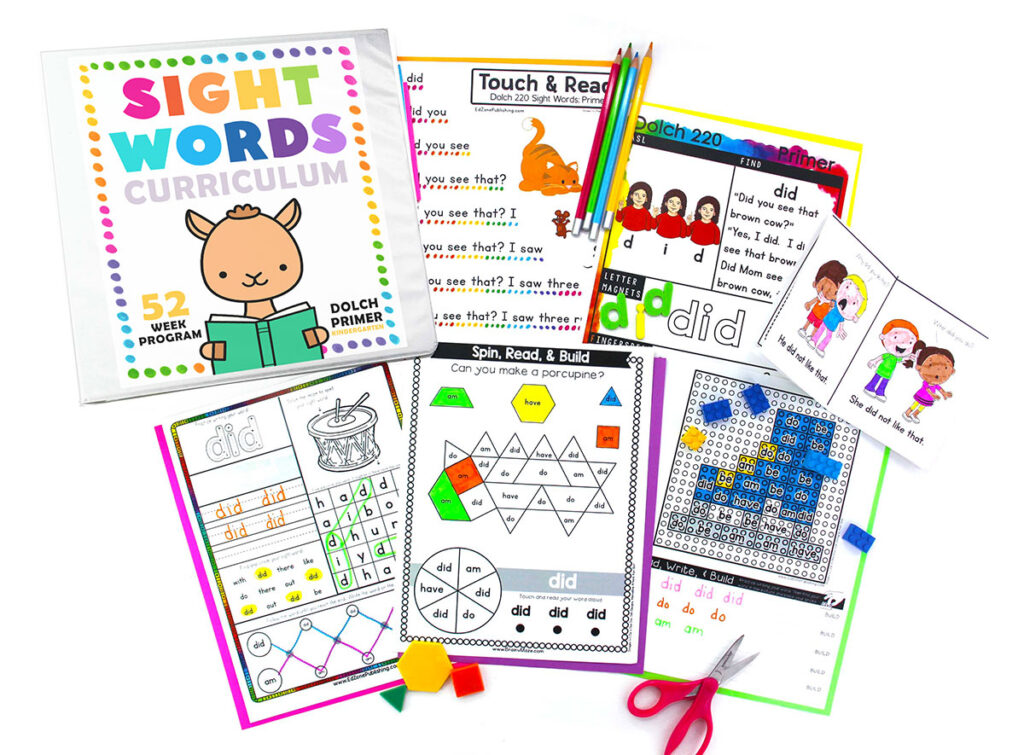 Kindergarten Sight Words Activities
Product Overview
Our Sight Words Package for Kindergarten is a no-prep, print-&-go, and packed full of fun-filled activities including 52 key sight words for Kindergarten Students. Each week covers a single sight word with fun and engaging worksheets, activities, games and hands-on resources including an effective and adorable mini-book that will bridge the gap between emergent and early readers.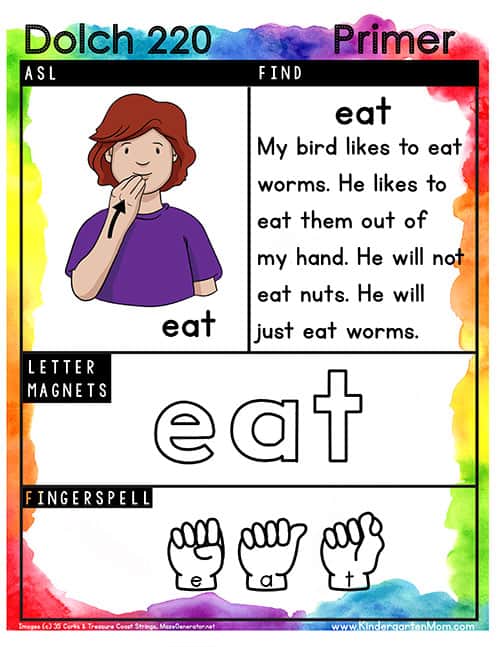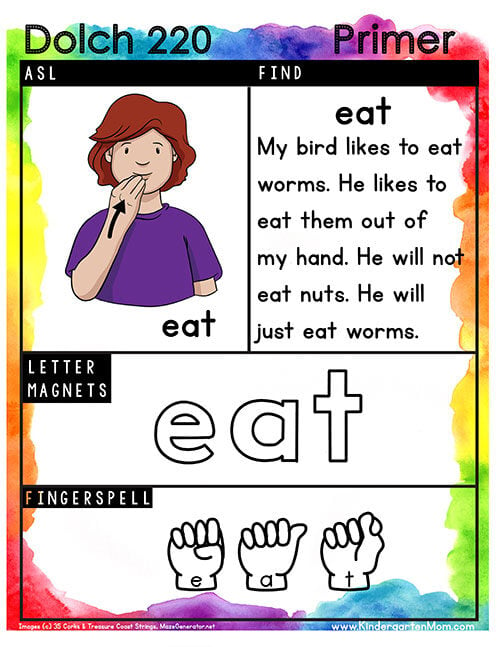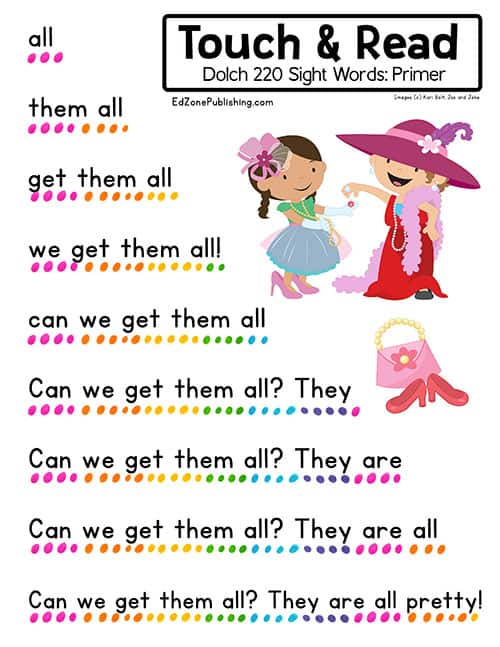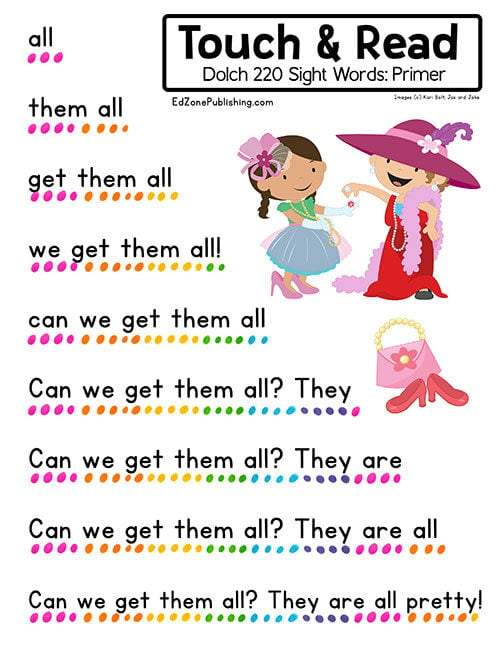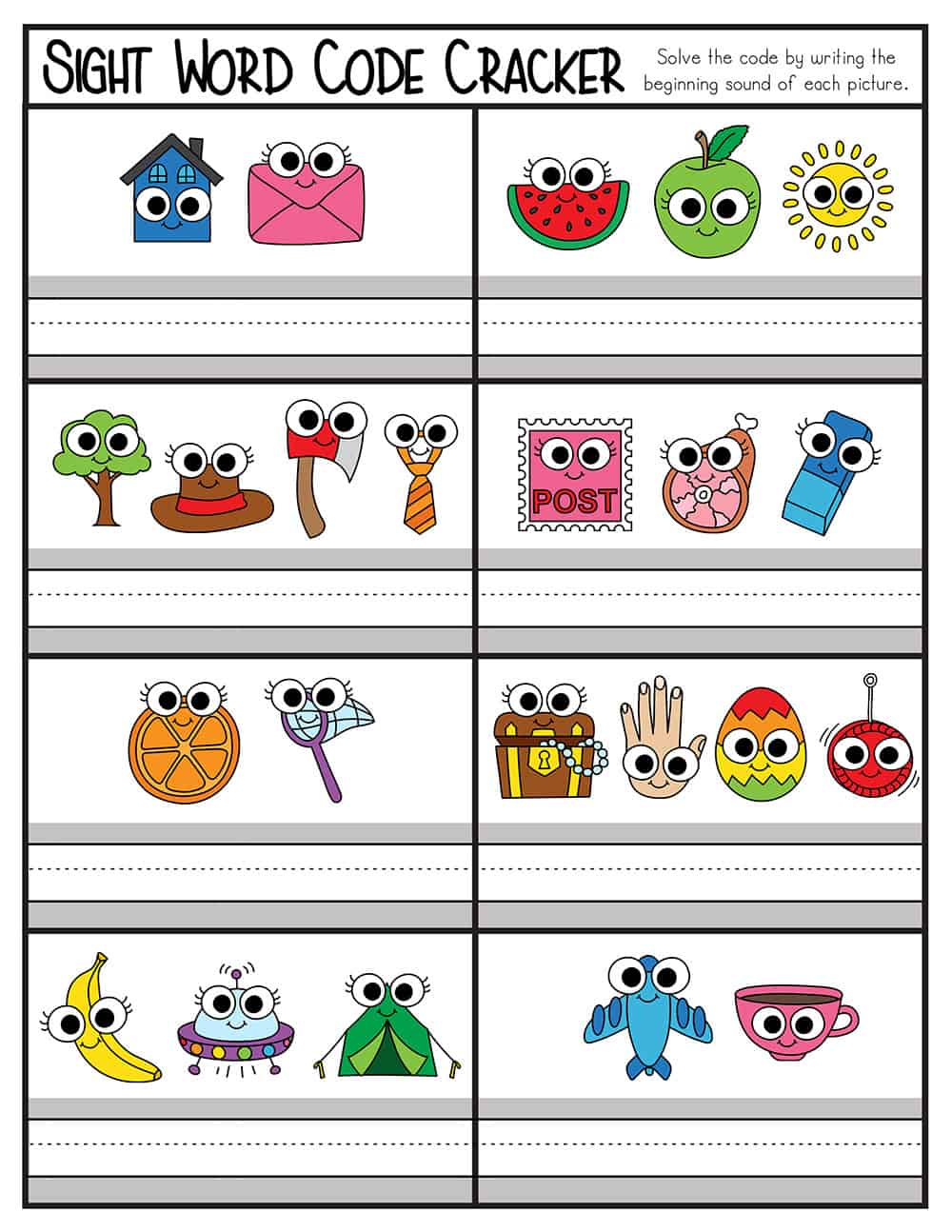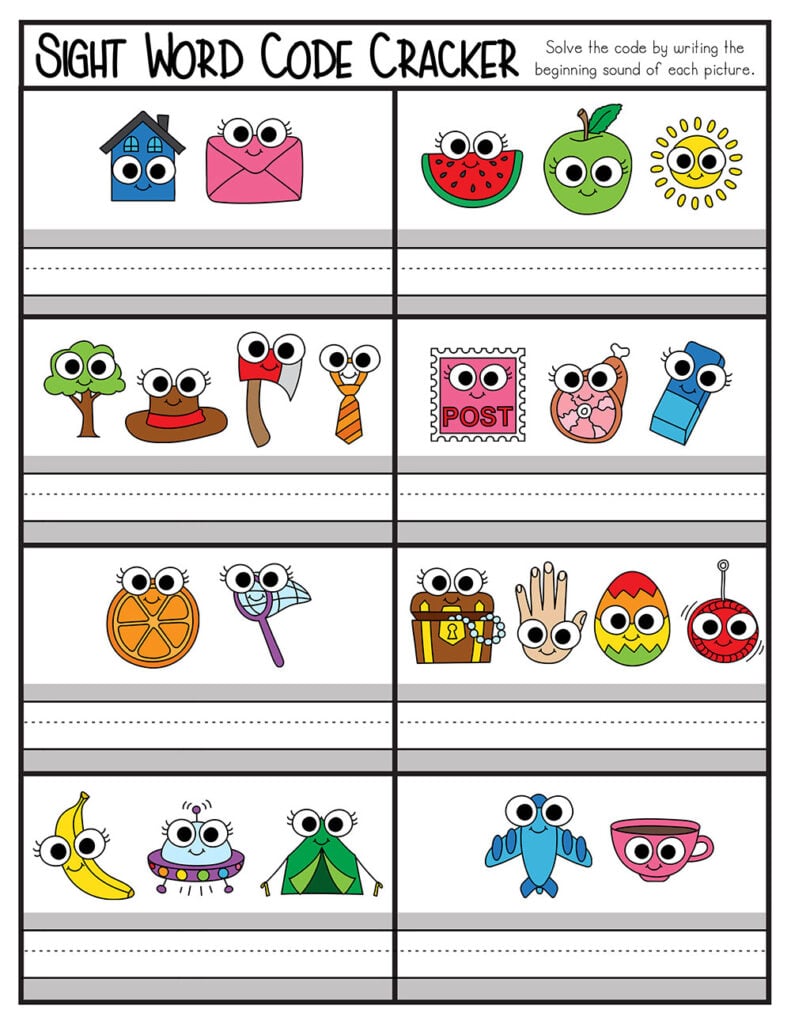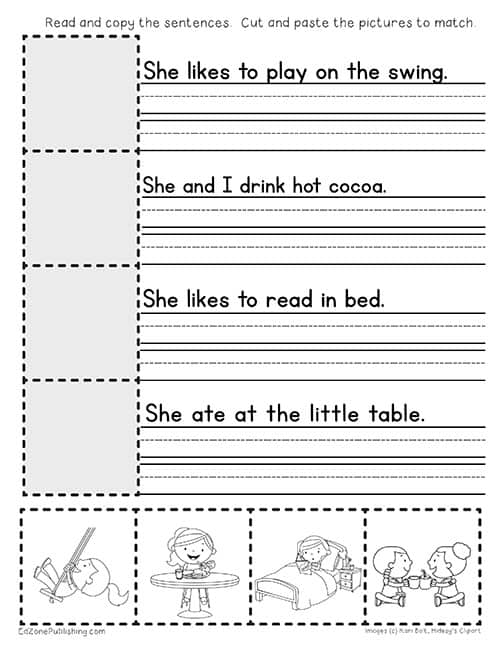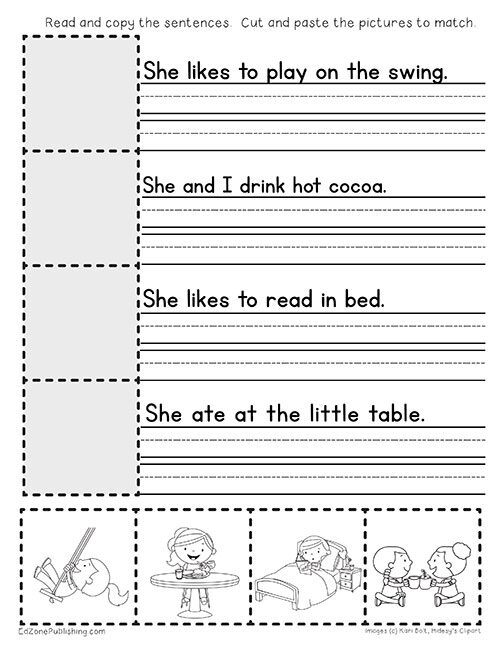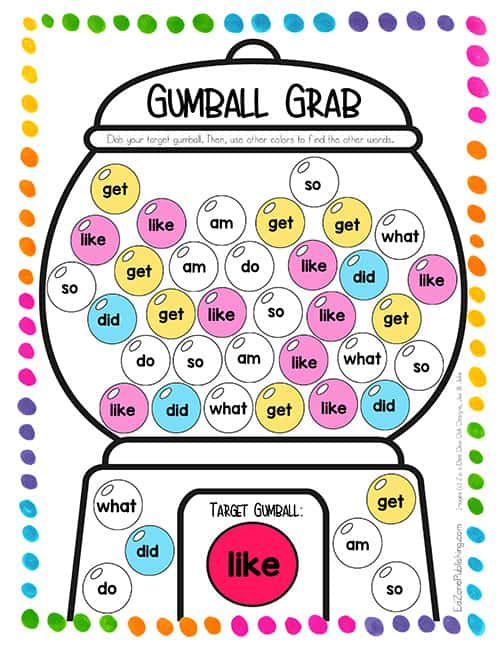 Covers Key Standards & Skills
What's Included:
For each of the 52 sight words for kindergarten, you'll have a variety of activities and teaching resources:
ASL Sign Language Chart

Sight Word Worksheets

Dab and Dot Pages

Sight Word Touch & Read

Sight Word Word Searches

Mystery Sight Word Activity


Sight Word Early Readers

Sight Words Notebook Pages

Sight Word Brick Pictures

Spin, Read & Build Activity

Sight Word Games

Sight Word Assessments
Skills Covered:
For all kindergarten sight words, your student will learn the following skills:
Reading Sight Words

Writing Sight Words

Sight Word Sentences

ASL Sight Word Sign Language

Sight Word Spelling

Tracing Sight Words

Sight Word Games

Sight Word Recognition

Fine Motor Skills

Spatial Reasoning

Problem Solving

Early Literacy Skills
Kindergarten Sight Words List
Dolch 220 Sight Words Primer List (Kindergarten)
Our sight words curriculum is based on the recommended sight words for the kindergarten year. This list of 52 sight words is taken from the Dolch 220 Primer sight word list. Below you can see each of the included sight words in alphabetical order. Our curriculum presents the sight words in order of frequency, meaning students are taught the most common sight words first. This will help them develop important reading skills during the kindergarten year.
all
am
are
at
ate
be
black
brown
but
came
did
do
eat
four
get
good
have
he
into
like
must
new
no
now
on
our
out
please
pretty
ran
ride
saw
say
she
so
soon
that
there
they
this
too
under
want
was
well
went
what
white
who
will
with
yes
How to Use:
With a simple to use weekly format, this program gives you everything needed to teach sight words for Kindergarten successfully. Most families will print the program front to back and place it inside a 3-ring binder. Teach your students by reviewing a previous word learned in the morning. Here is a weekly overview of the included daily activities: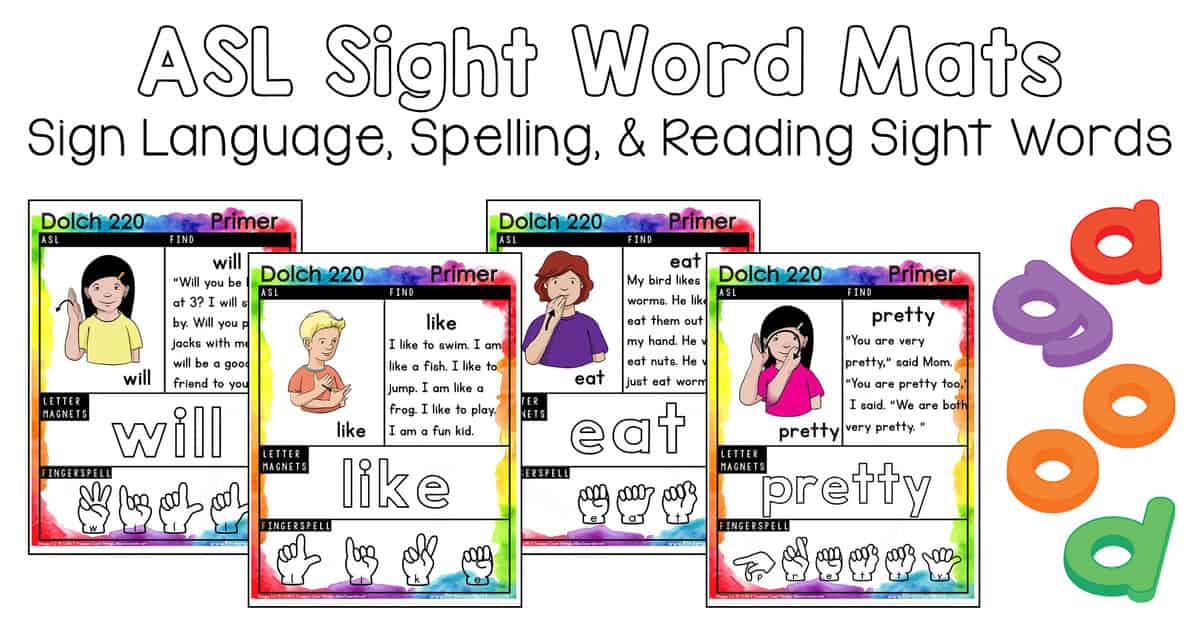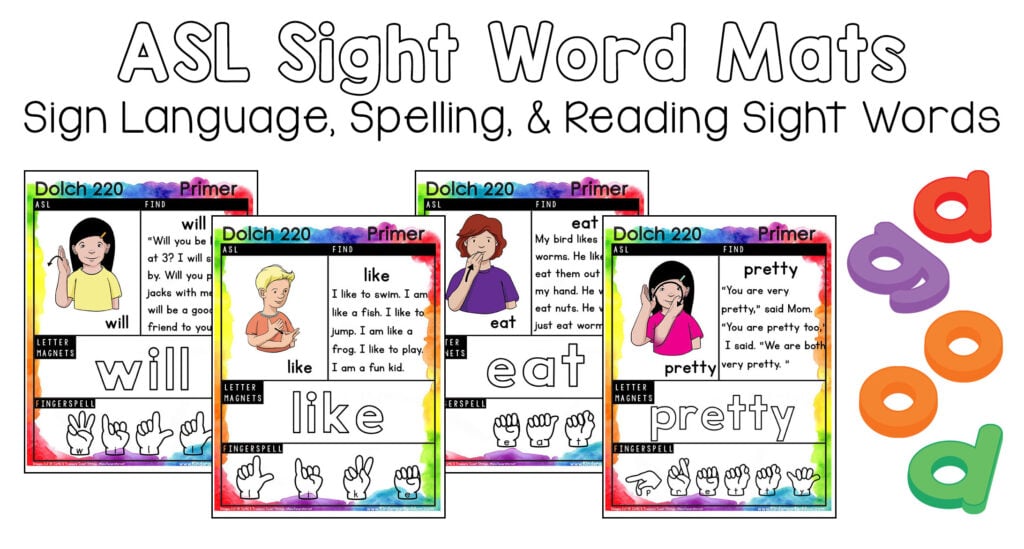 ASL Sign Language Charts:
Start each week by learning sign language for your sight word. Hands-on activities help kids remember easily. Kids will read and recognize the word in their practice sentences. Worksheets include fun activities with letter magnets and fingerspelling as shown on the chart.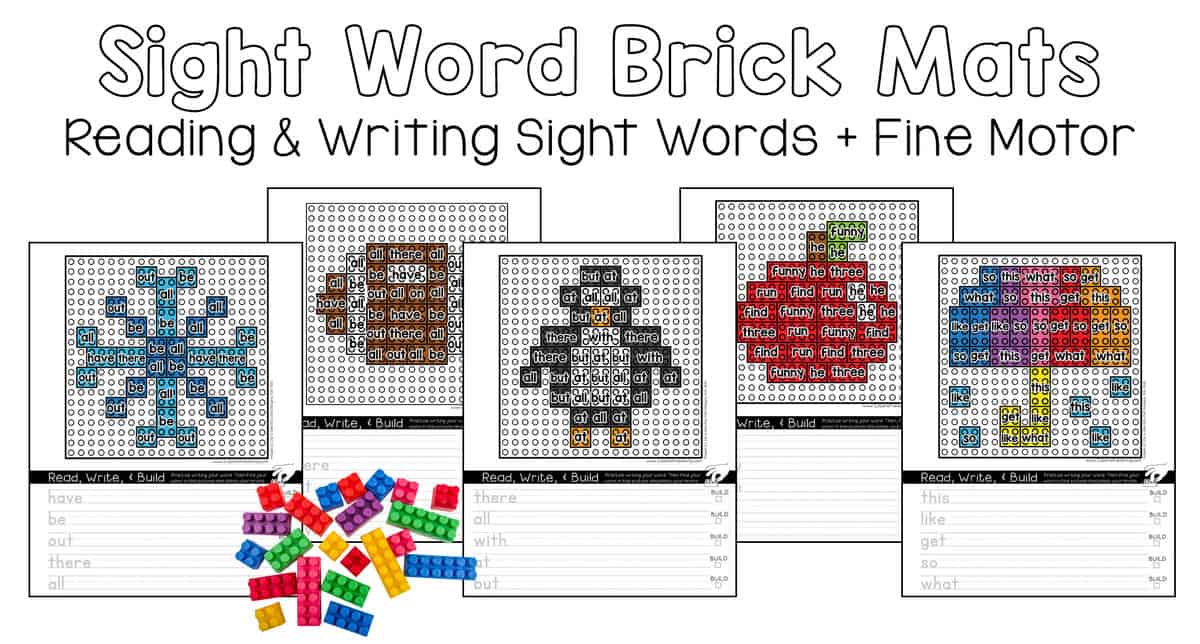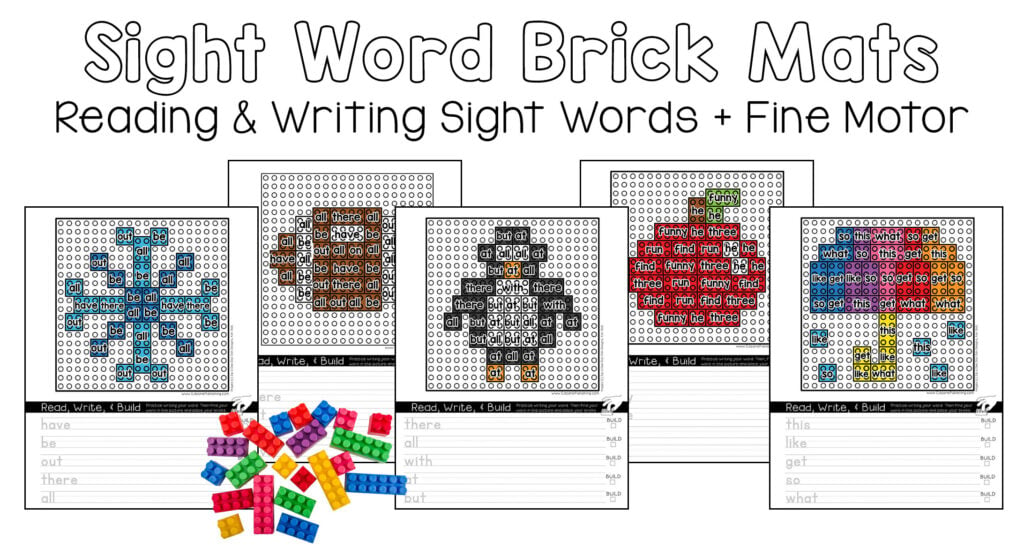 Sight Word Brick Mats:
Students gain the opportunity to write their sight words alongside four review words. Each time they finish a row, they'll cover the corresponding word with building bricks to complete the picture.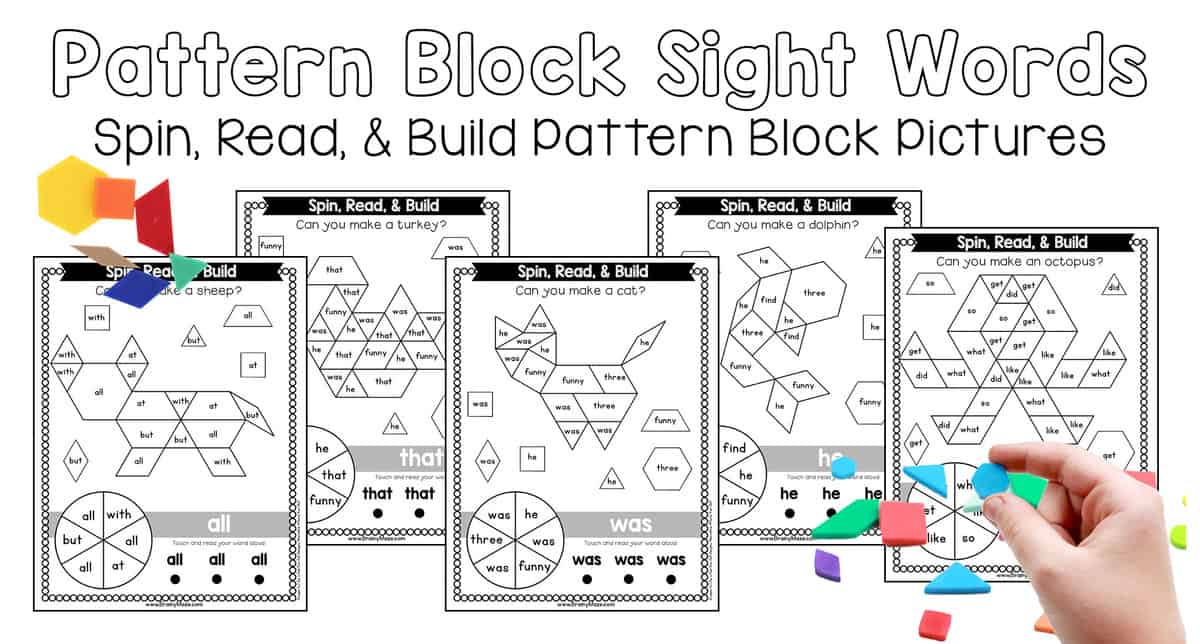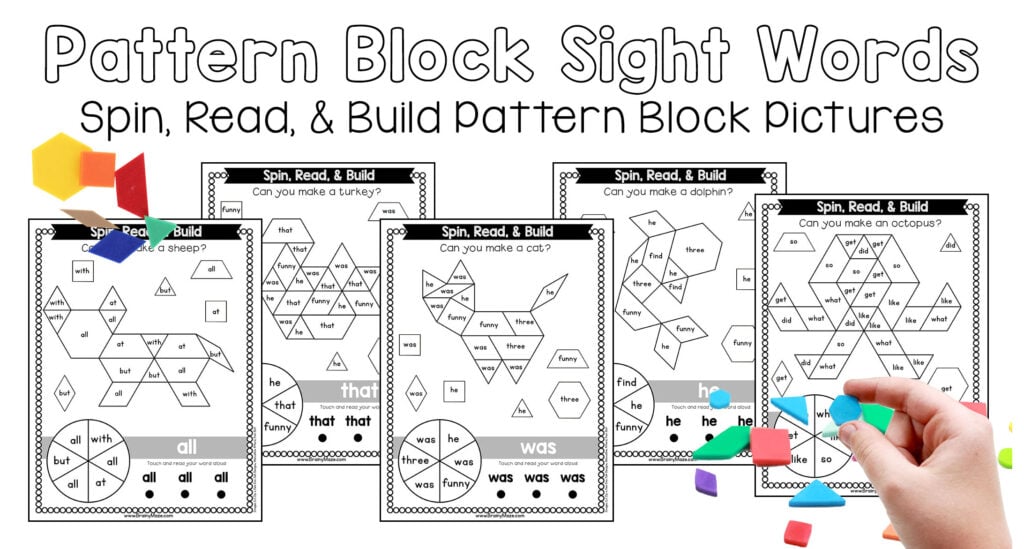 Spin, Read, and Build Game:
Students have a ton of fun spinning a pencil and paperclip spinner. As they read each word, they'll place a block on the word in the picture. Students will continue to block each word until the picture is complete. In addition, your students will practice reading their words three times for mastery.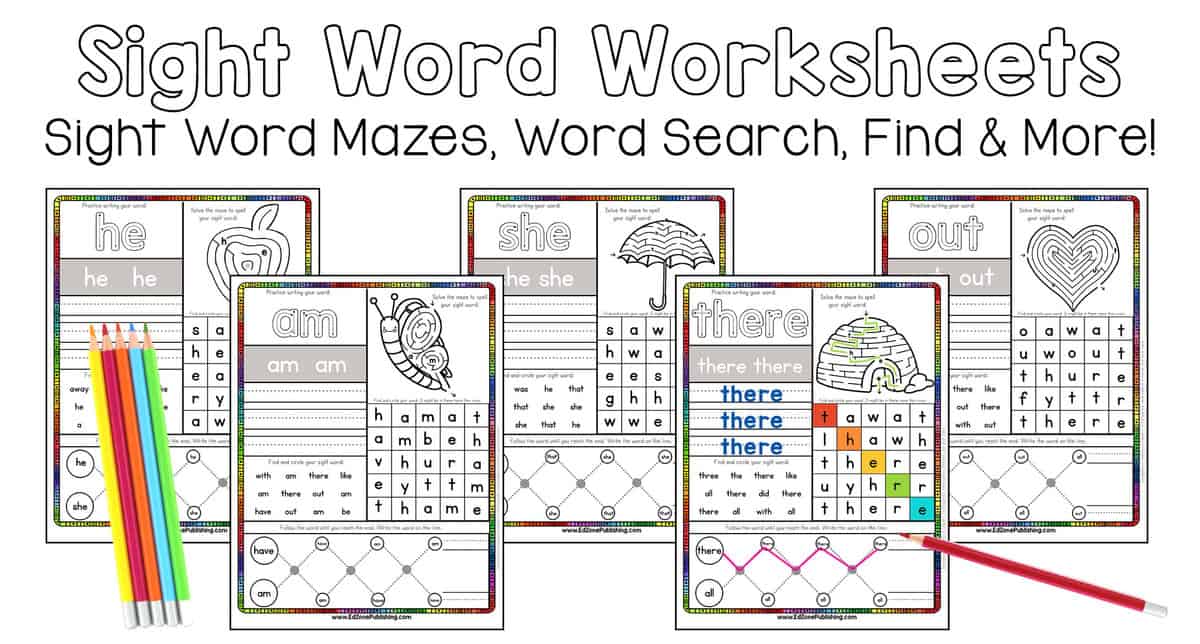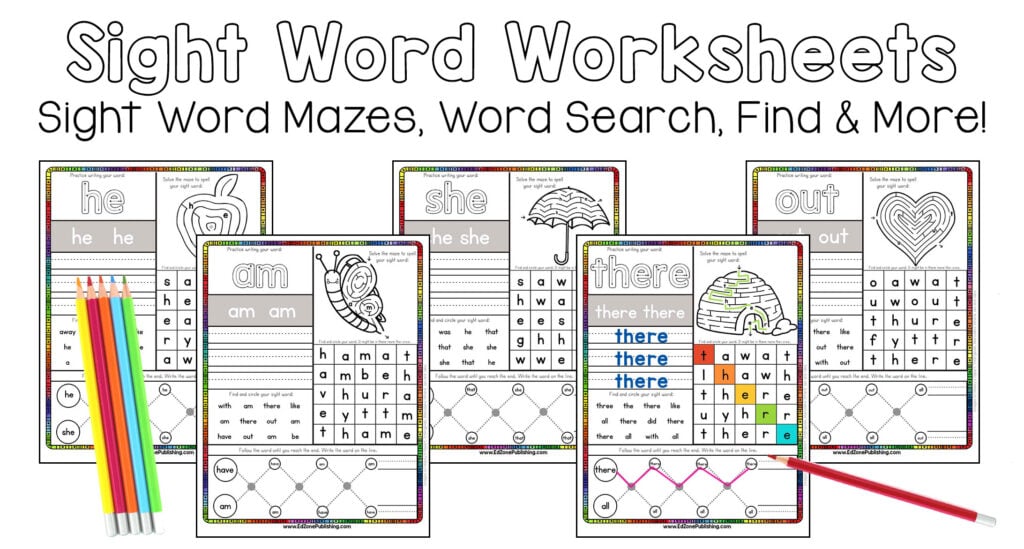 Sight Word Worksheet:
Teachers rejoice as children get a ton of skill-building exercises as they trace, find, write, spell, search, and solve the maze for their sight word. This is a wonderful way to practice oral spelling as they read each letter out loud as they go.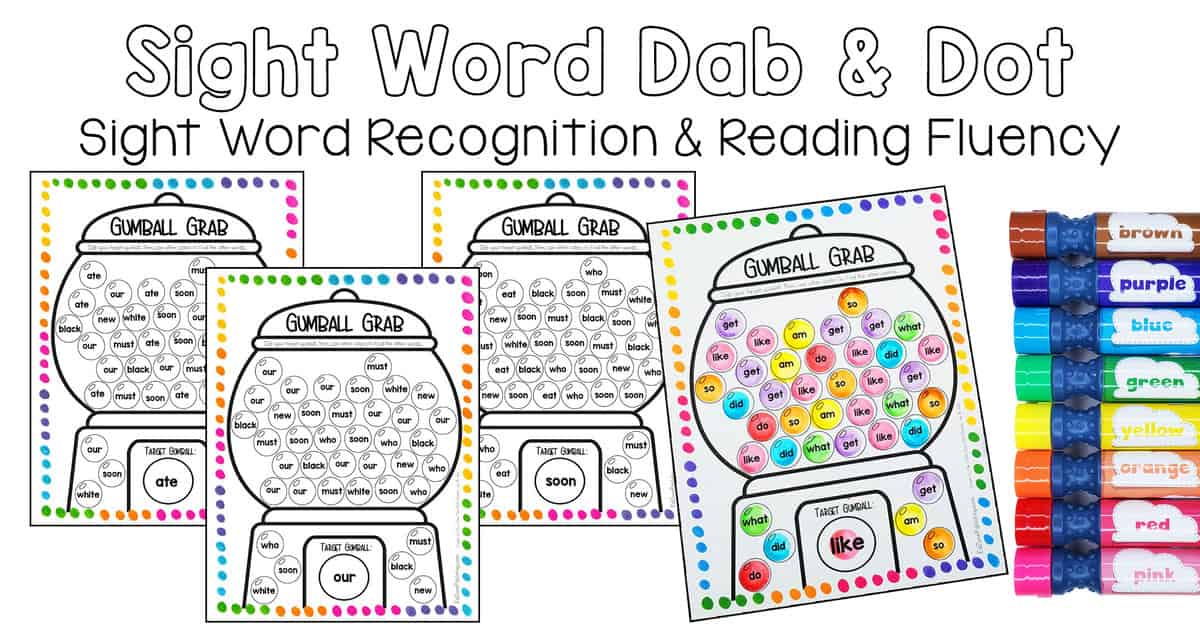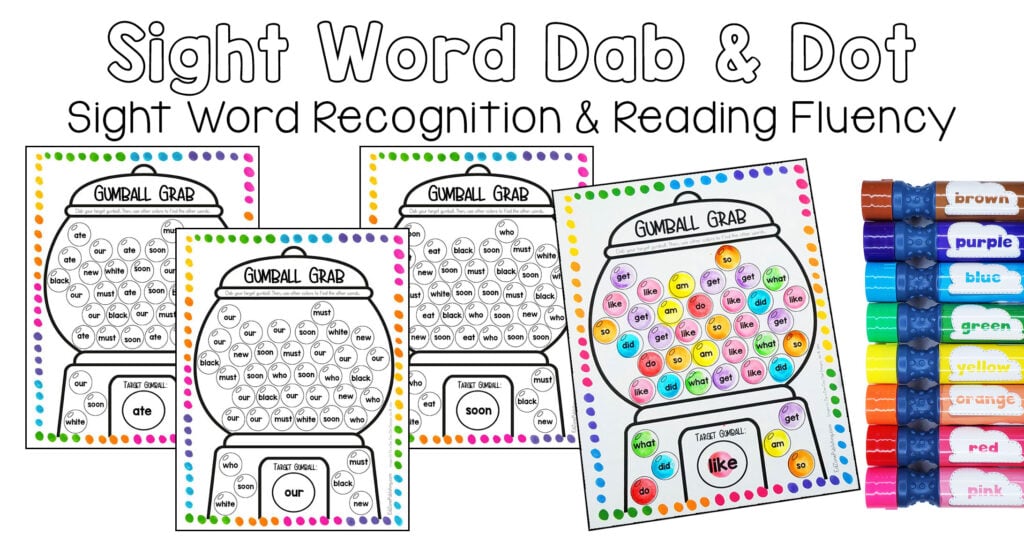 Sight Word Dab and Dot:
This colorful and vibrant page can be used in a wide variety of creative ways. Students will simply find and dab their sight words with bingo daubers. Alternatively, students can color with crayons and use flat round marbles, coins, or even playdough to roll and smash their words.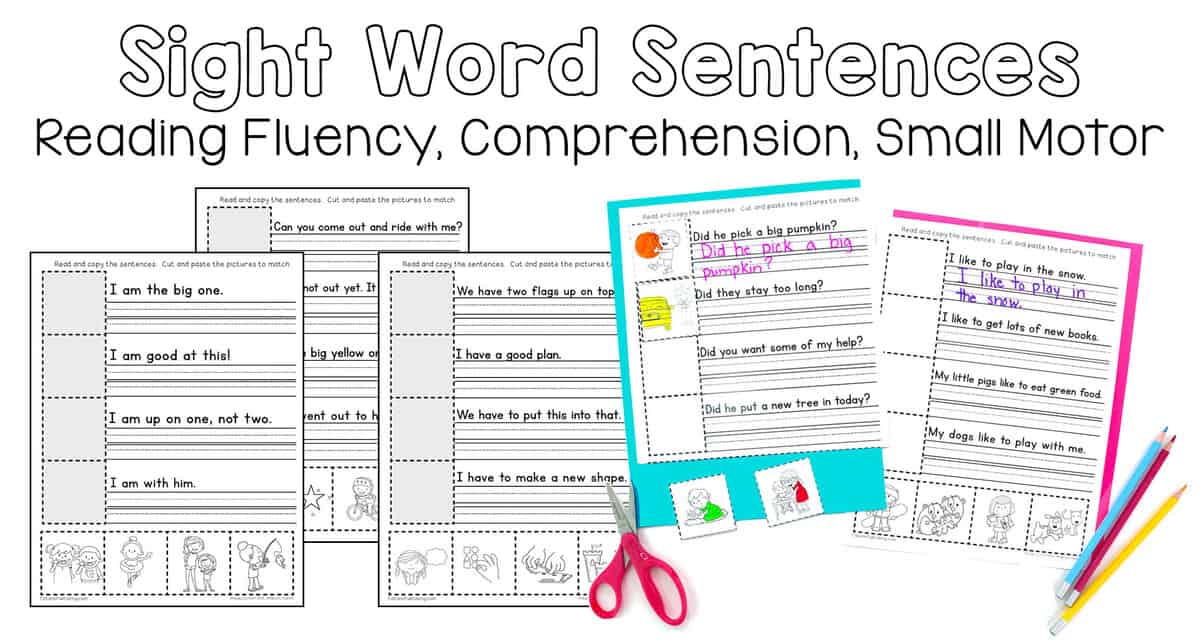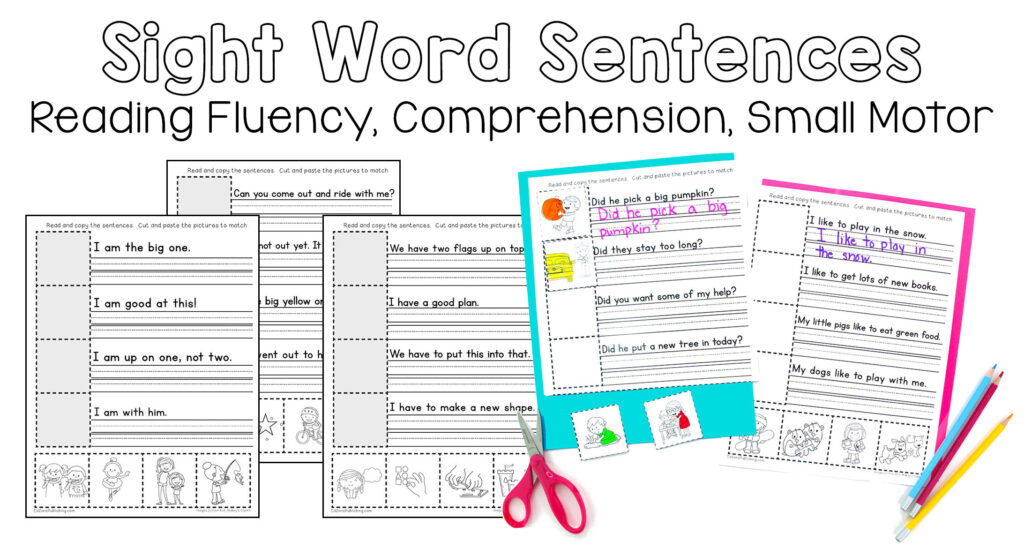 Sight Word Sentences:
Students use their fine motor skills with cut and paste scissor activities! Kids will cut the picture words and match the correct sentence. Then, students write a simple sentence on the line. This allows kids to learn grammar and sentence structure easily and in an engaging way!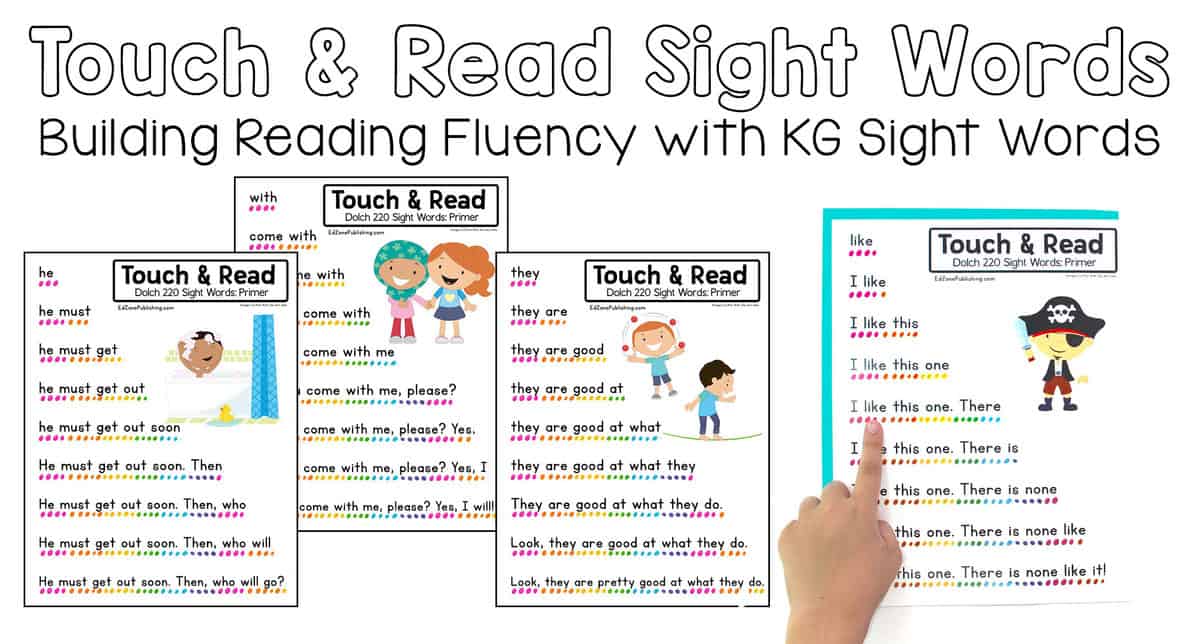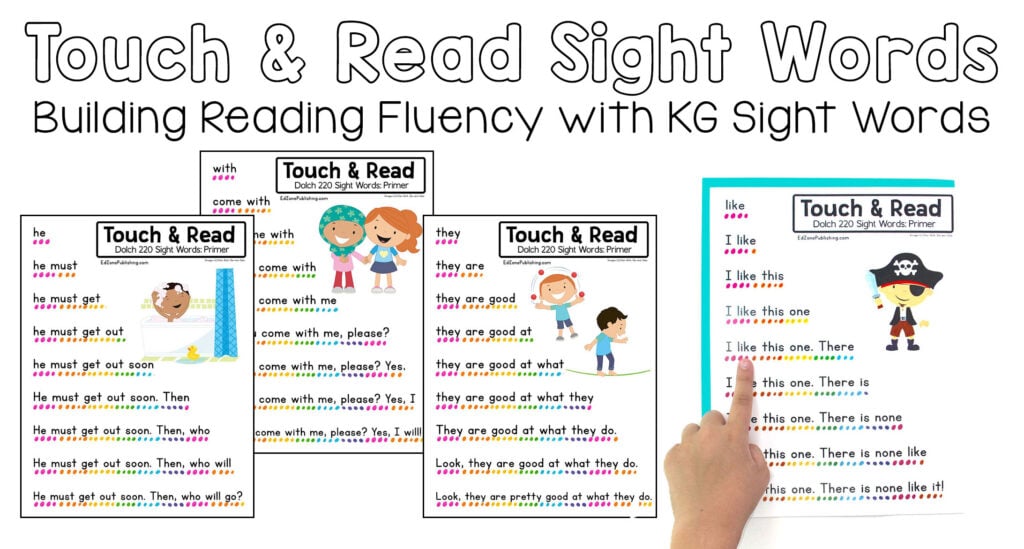 Touch and Read:
With the Dolch 220 Primer list specifically geared for Kindergarten, students place their fingers on the dots as they slowly build up their confidence in reading. Words are color-coded and underlined for convenience and focus to help students gain critical grammar skills.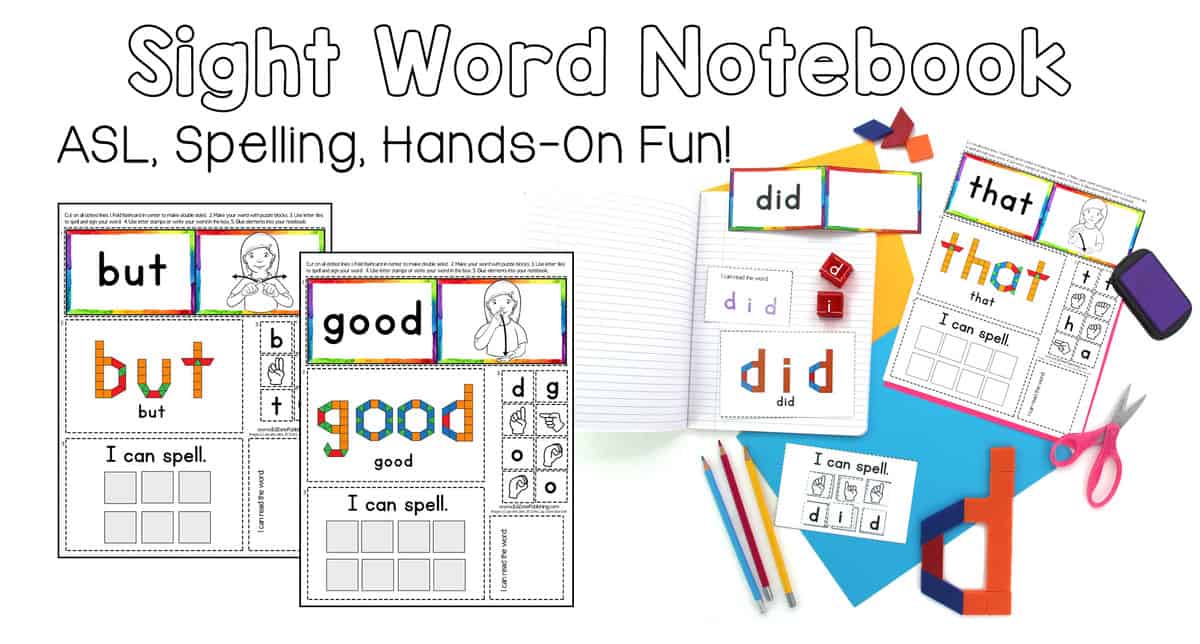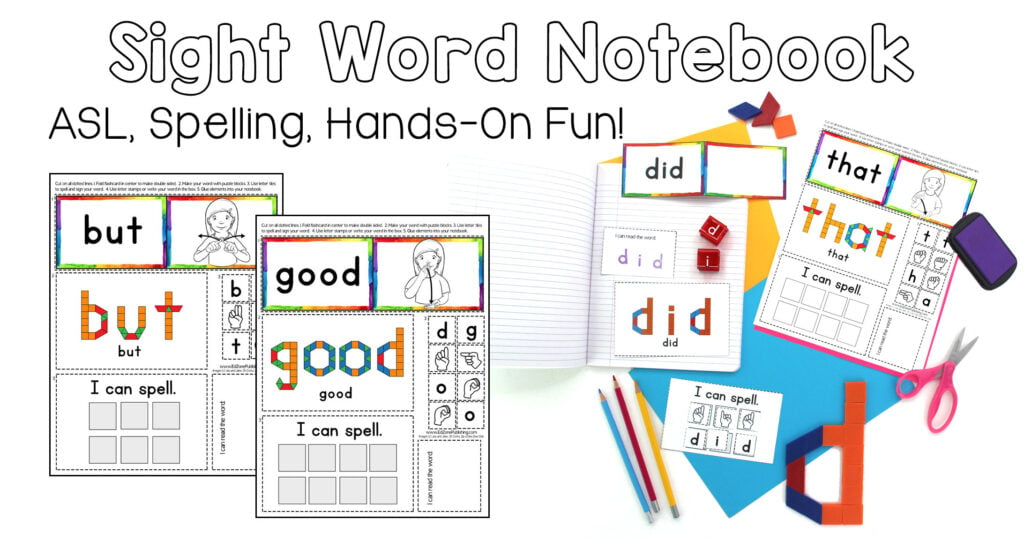 Sight Word Notebook:
These sight word-based activities are intended to be stored in a small notebook like a composition book. This page includes flashcards for weekly review, a sight word snap cube card to make, and ASL letter tiles to spell the sight word.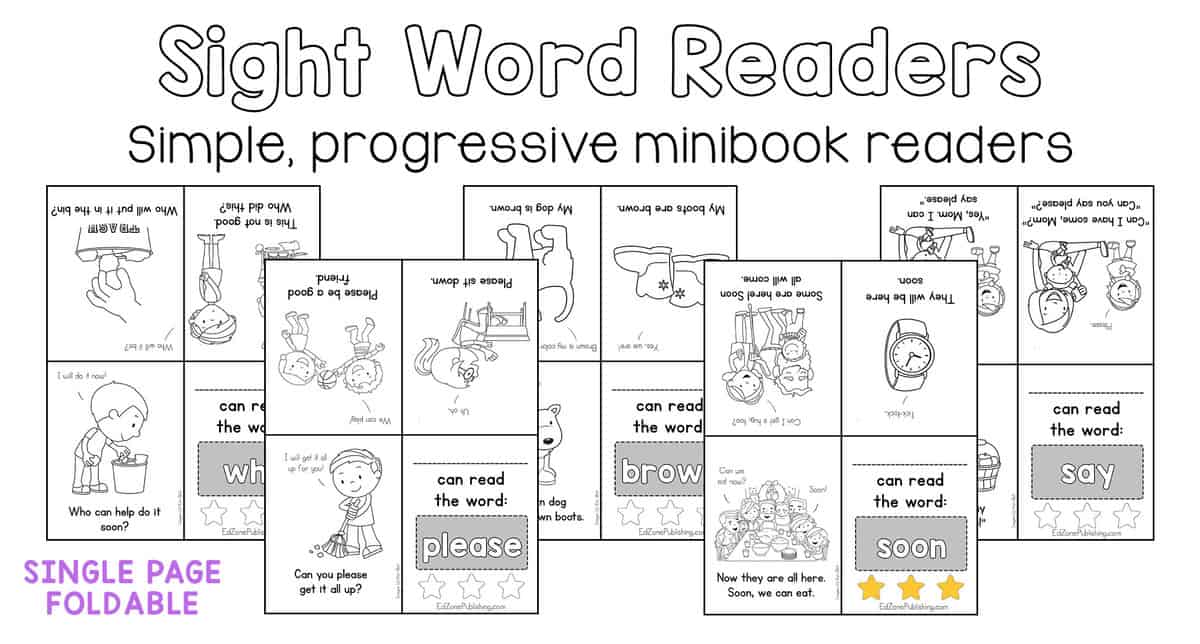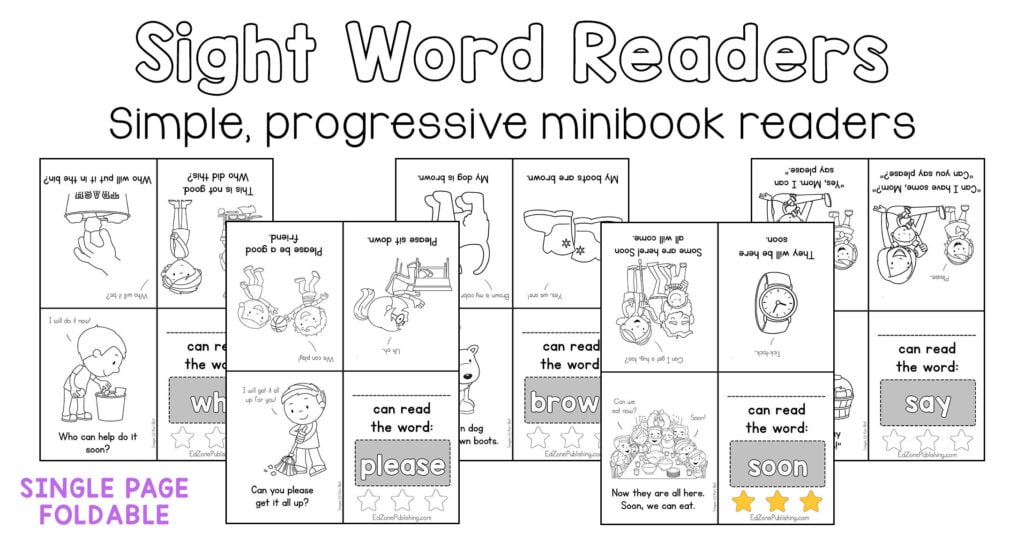 Weekly Early Reader:
At the end of each week, students put their new reading skills into practice with their own early readers. Kids will love coloring, reading, and creating their own mini-book! For extra practice encourage students to underline or color their words as they find them in the story.


Review, Games & Assessments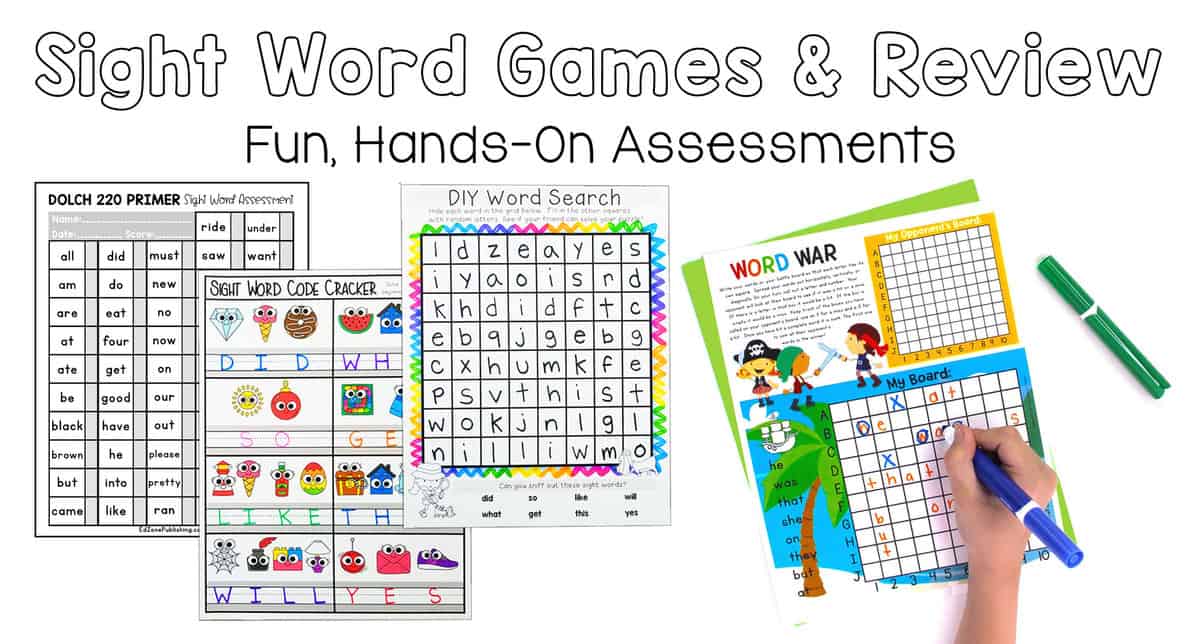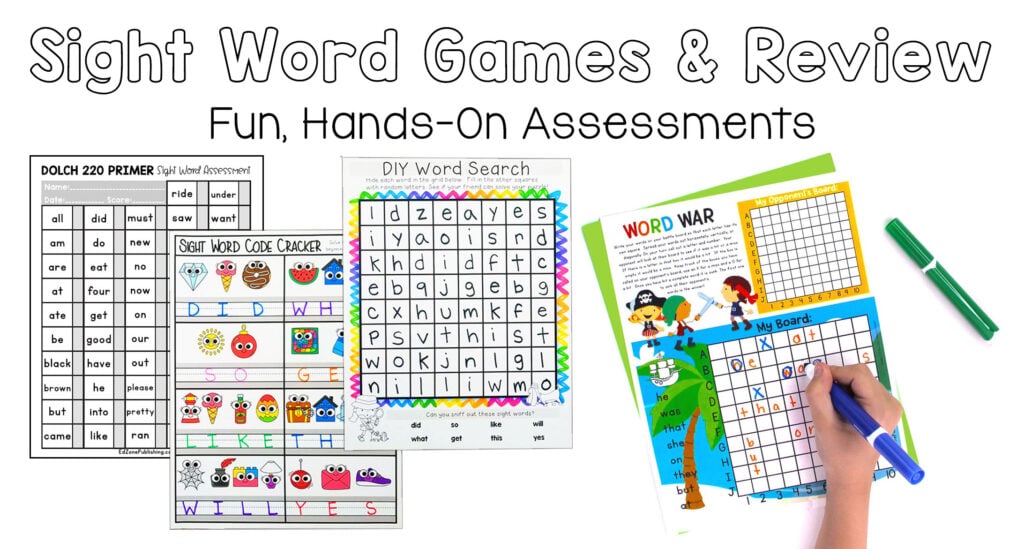 Engaging Games & Activities:
A small collection of valuable resources are available for reviewing and assessing sight words with your students. From Sight Word War, DIY Word Search, and Sight Word Code Cracker, these hands-on tools are perfect for solidifying their understanding of sight words.
Suggested Resources: Letter magnets, LEGO(TM) or building bricks, pattern blocks, dab & dot markers, scissors, alphabet stamps.
Additional information
| | |
| --- | --- |
| Product License | Homeschool, Classroom |