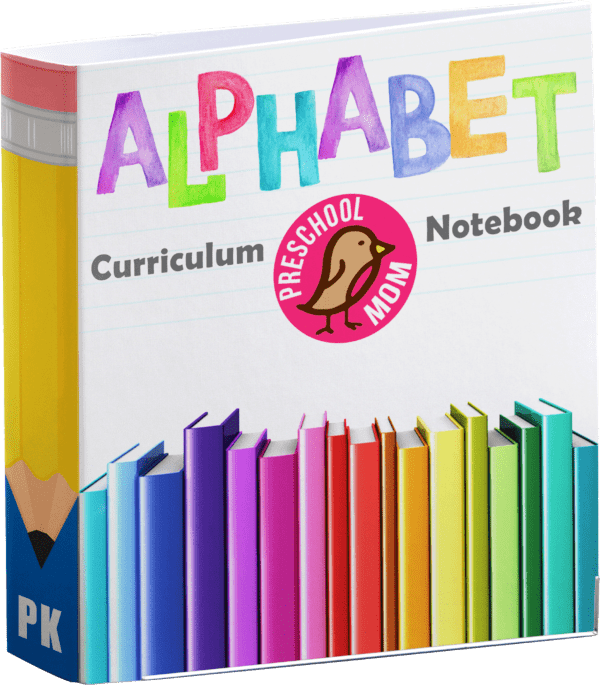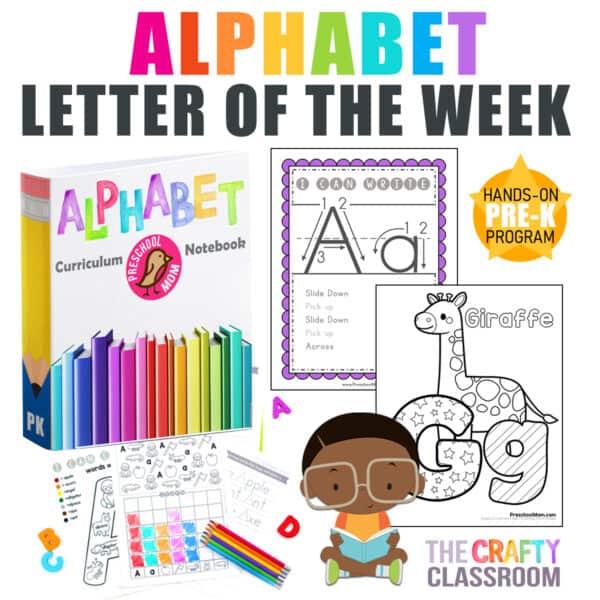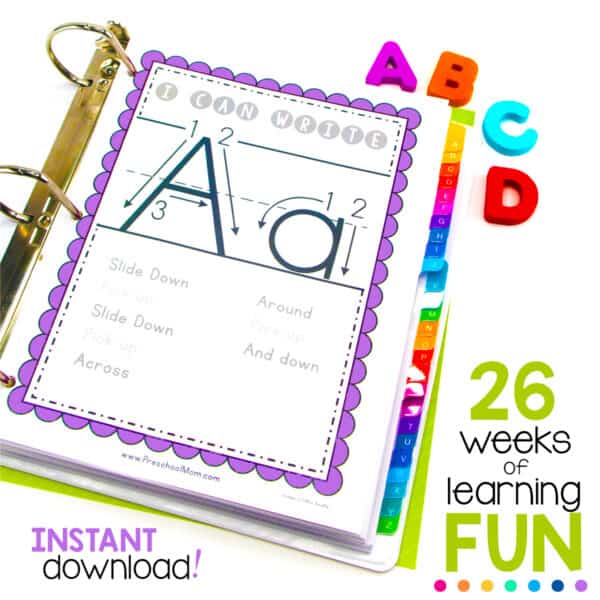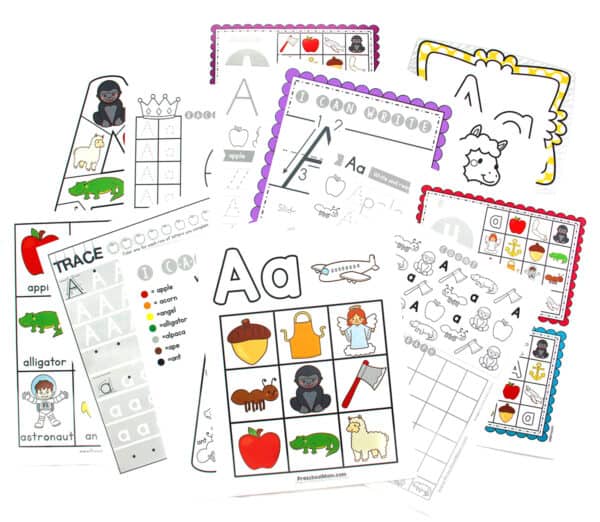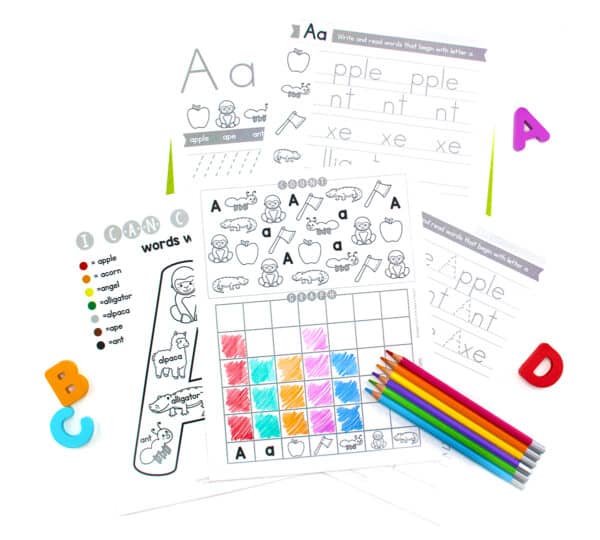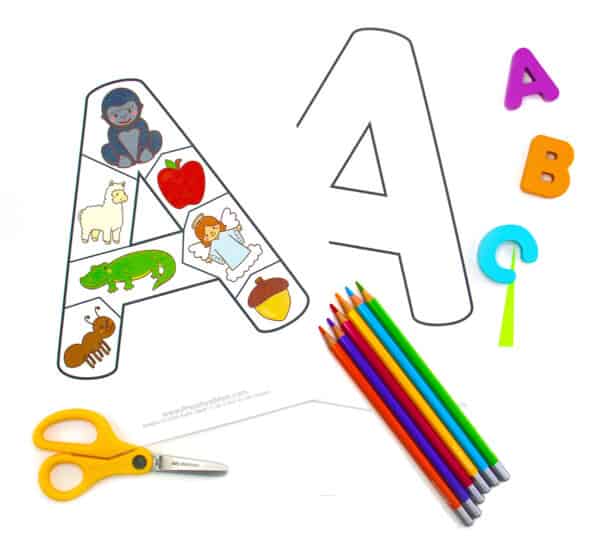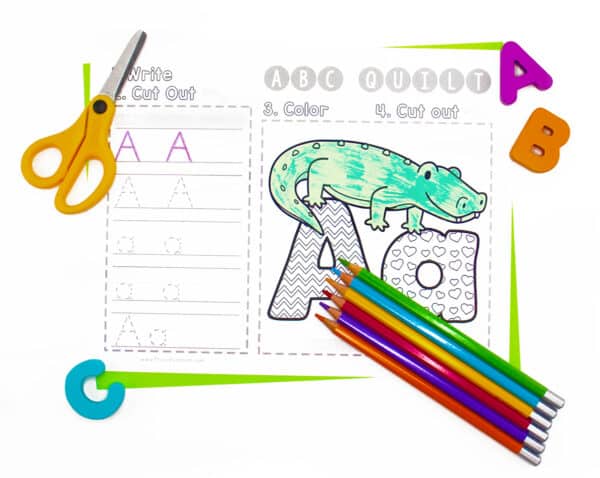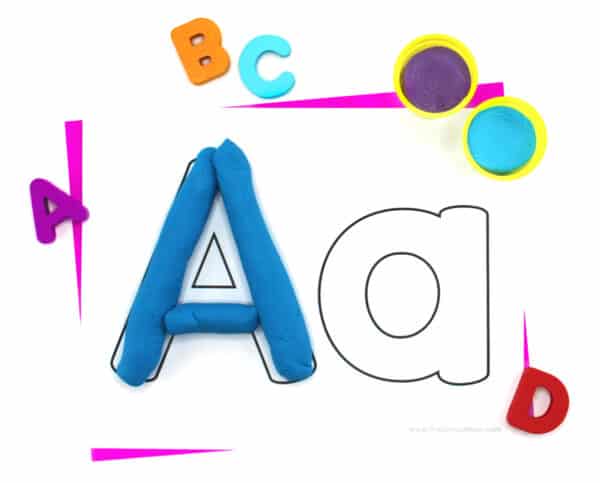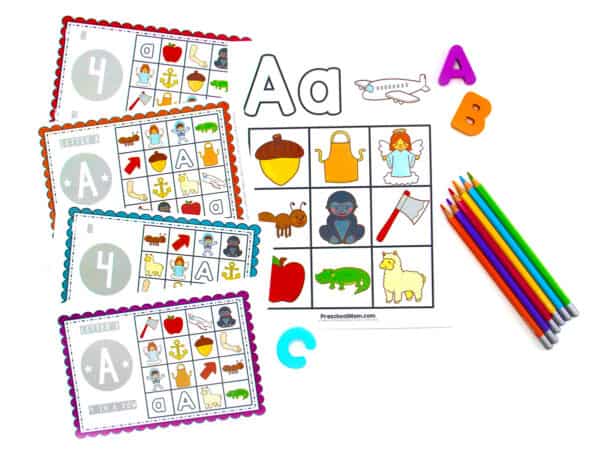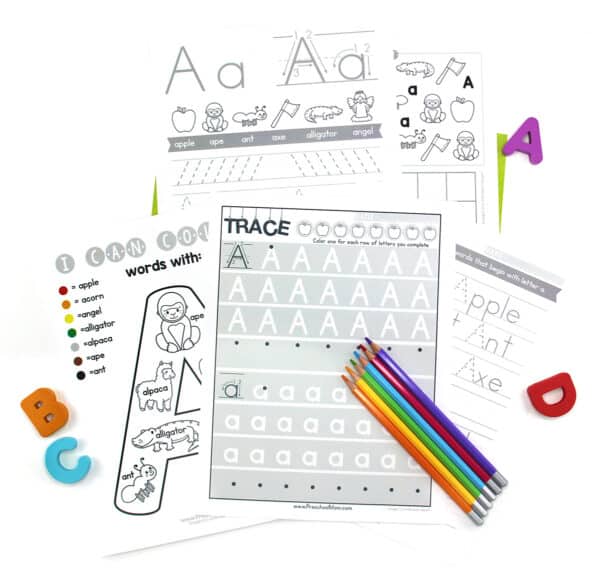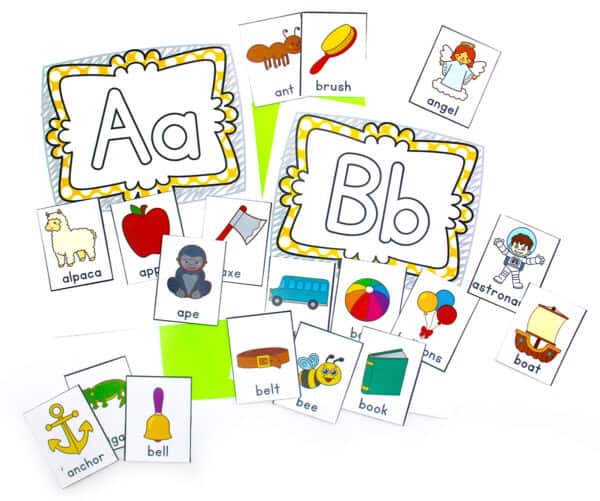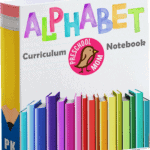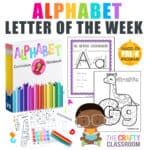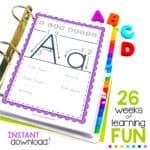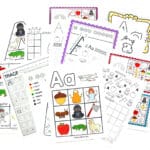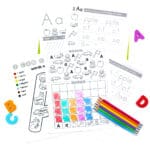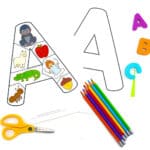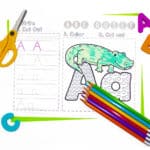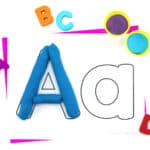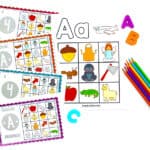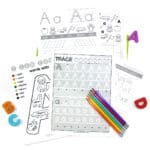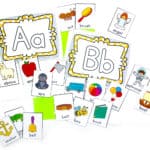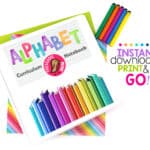 Alphabet Curriculum Notebook
Sample      Format: PDF     Grade: PK      Pages: 656      Bundle & Save!!
Our Alphabet Curriculum Notebook is filled with engaging, hands-on teaching resources! Finally a Preschool Curriculum your students will love! Over 650 pages of downloadable resources for teaching children the Alphabet one week at a time. For each letter of the alphabet, you'll receive 25 pages of activities, worksheets, charts, coloring pages, math explorations, and more. Designed to keep the prep work to a minimum, our letter of the week Alphabet Curriculum can be spread over 26 weeks.  View the sample pages above for a sample 3 and 4-day schedule.
Please note this is a downloadable product only, nothing physical will be mailed.  Binder in photos is for illustrative purposes only.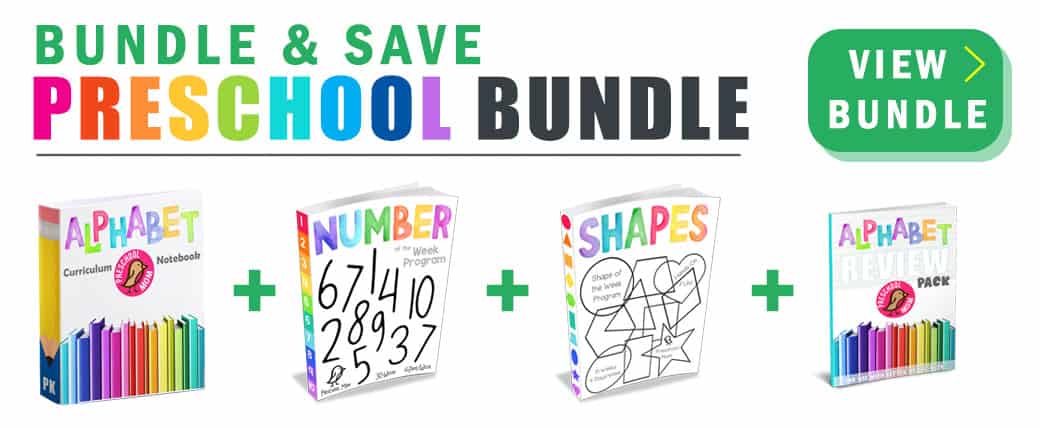 ⭐Budget-Friendly Pricing
⭐Simple, Low-Prep Format
⭐Interactive & Hands-On
⭐Friction-Free Homeschooling
⭐Meets or Exceeds Standards
⭐Multiple Students & Abilities
⭐Simple Format Outlines
⭐No Expensive Teacher Guides
⭐Encourages Independence
Description
Additional information
Reviews (53)
Description

Preschool Letter of the Week Curriculm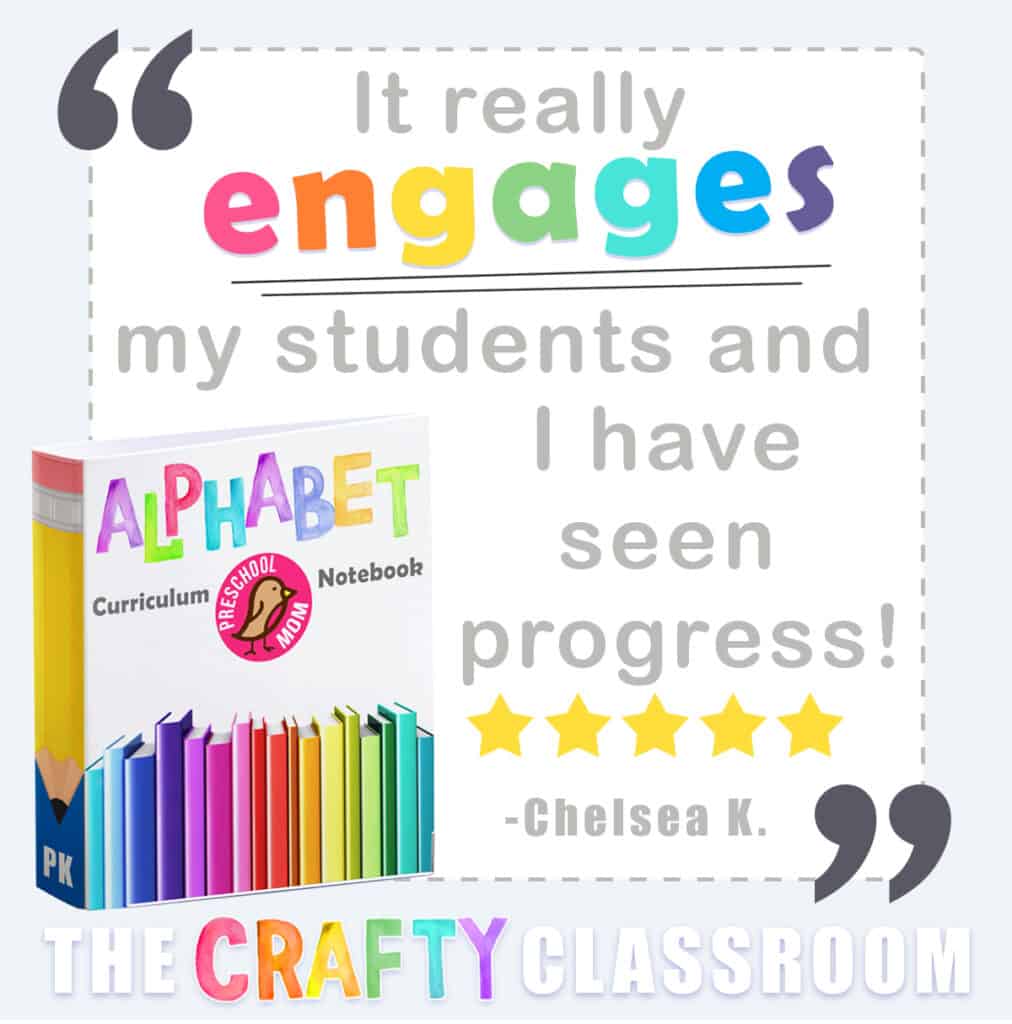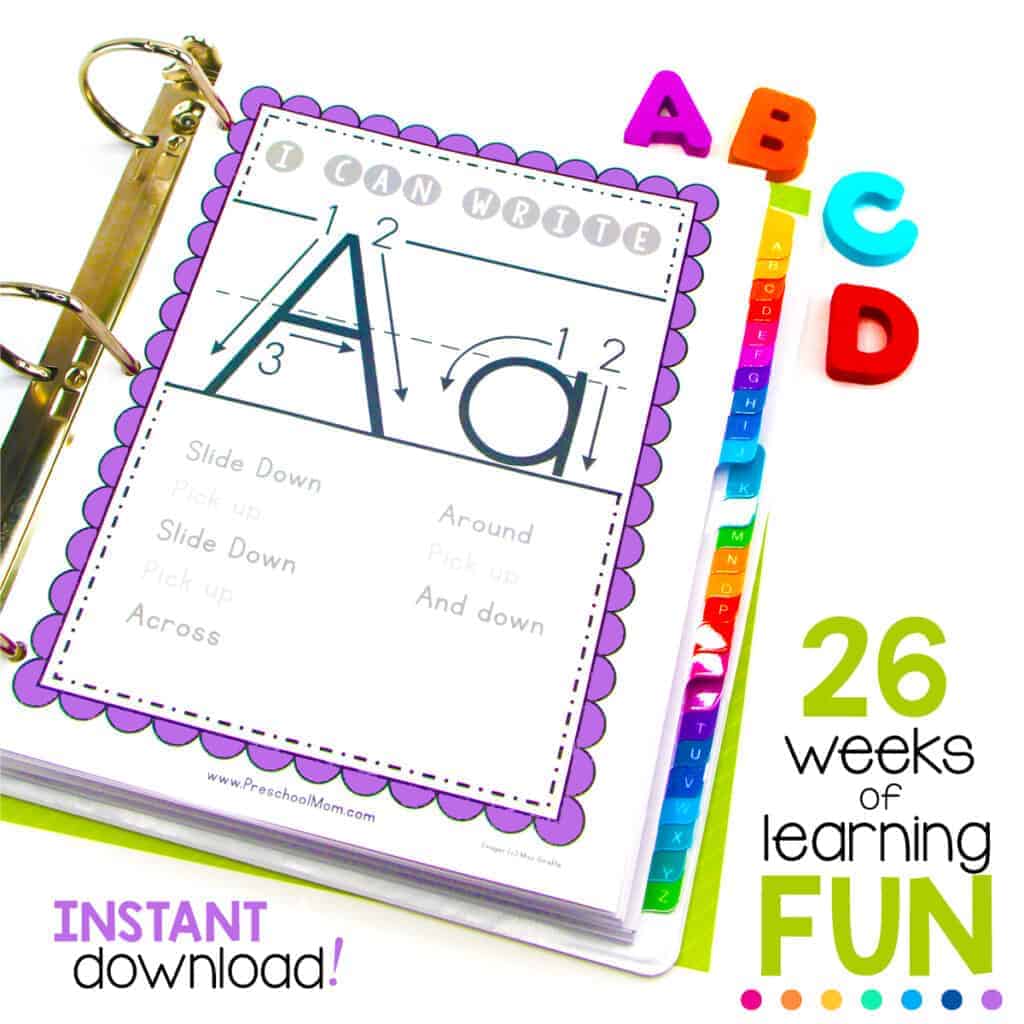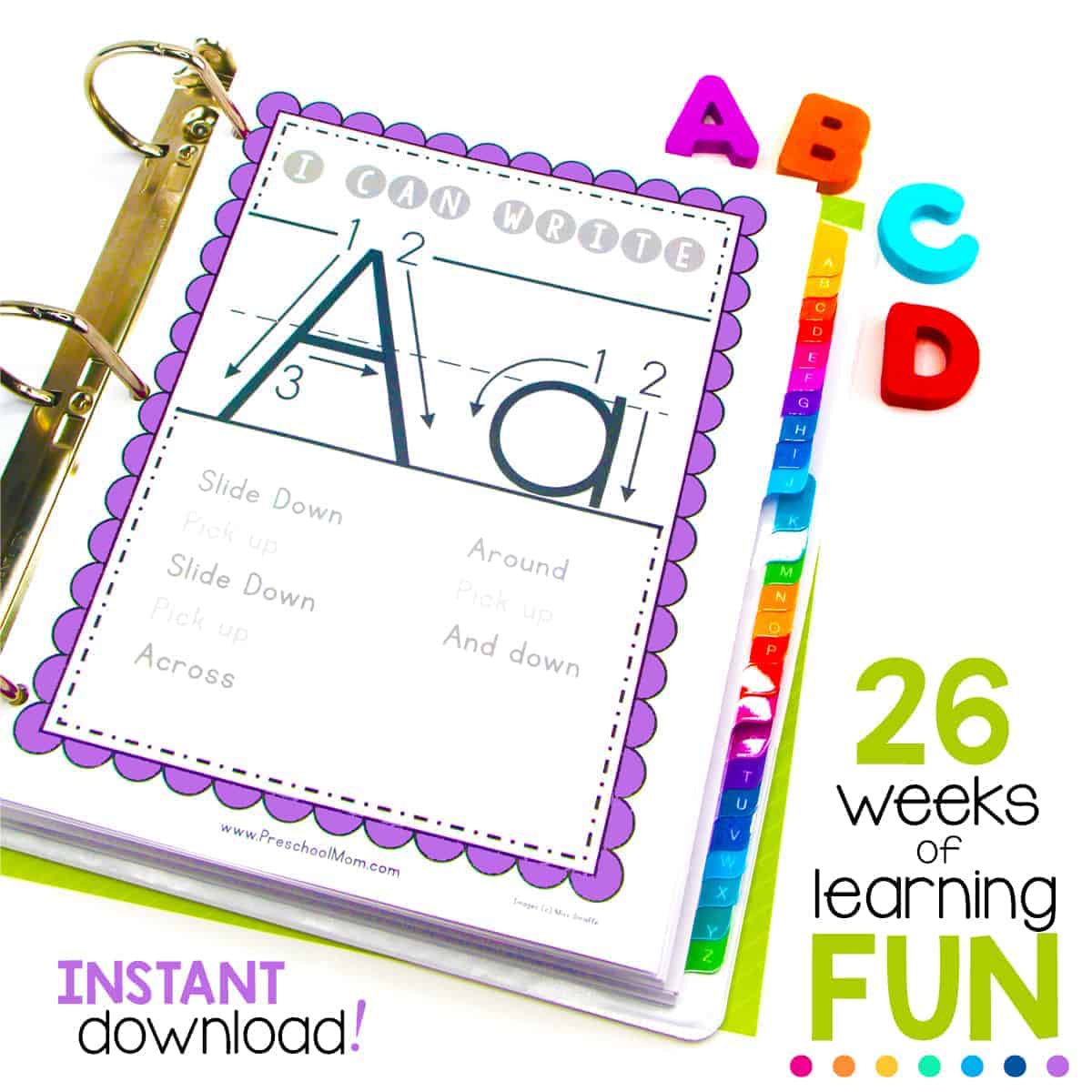 Preschool Alphabet Curriculum
Product Overview
Letter of the Week is a 26-week preschool program that covers 4 days/week. This no-prep, print-&-go set gives students alphabet-themed activities for each day. Our Alphabet Curriculum contains letter charts, alphabet worksheets, and games for every letter of the alphabet! This pack includes a suggested weekly guide for implementing a Letter of the Week style binder in your homeschool classroom.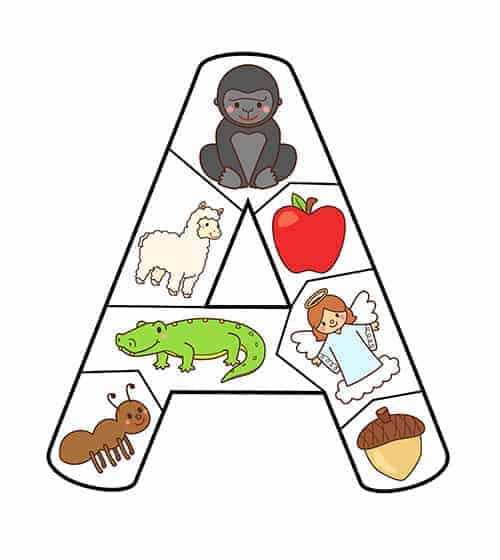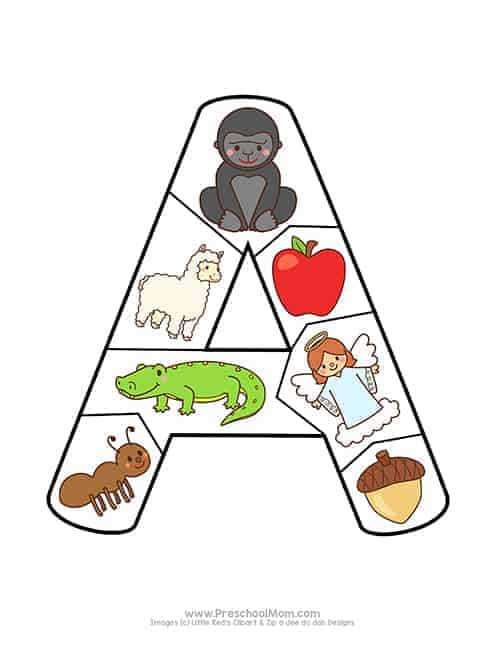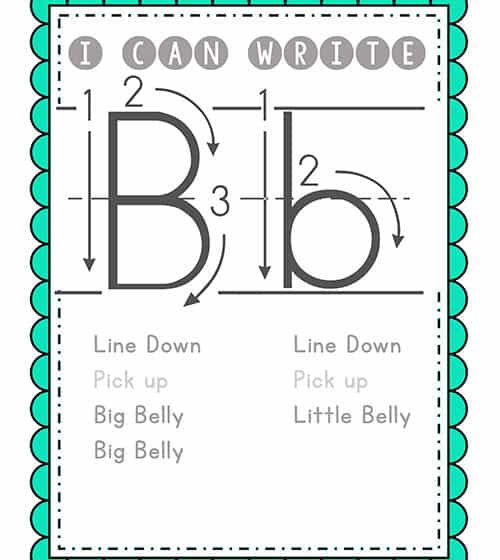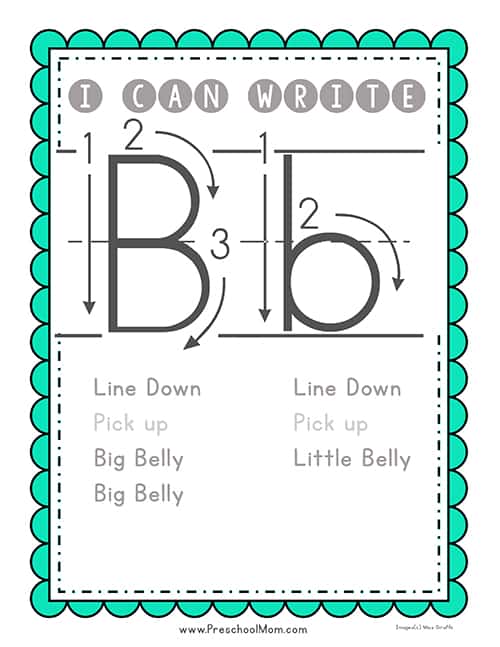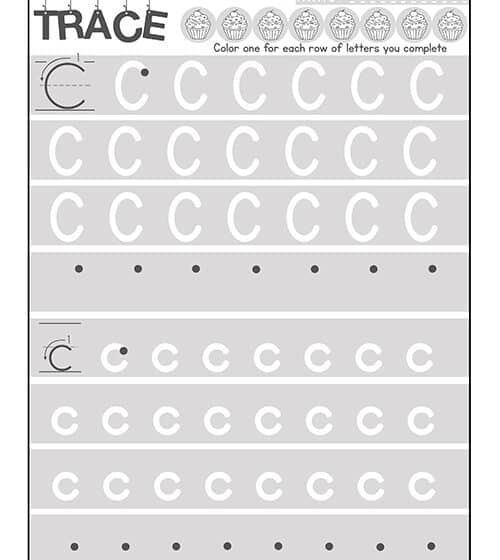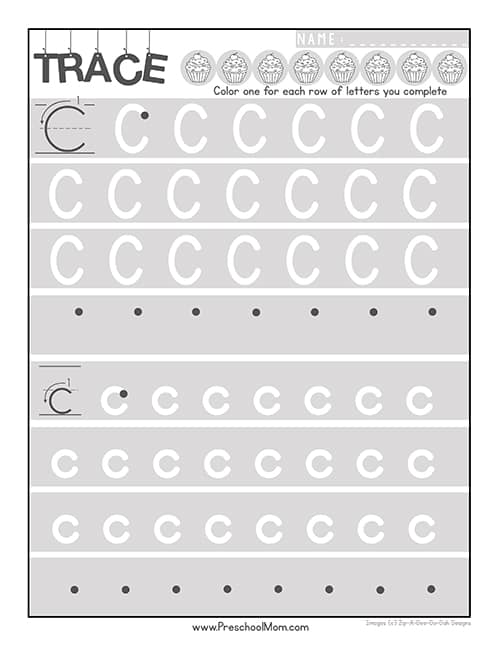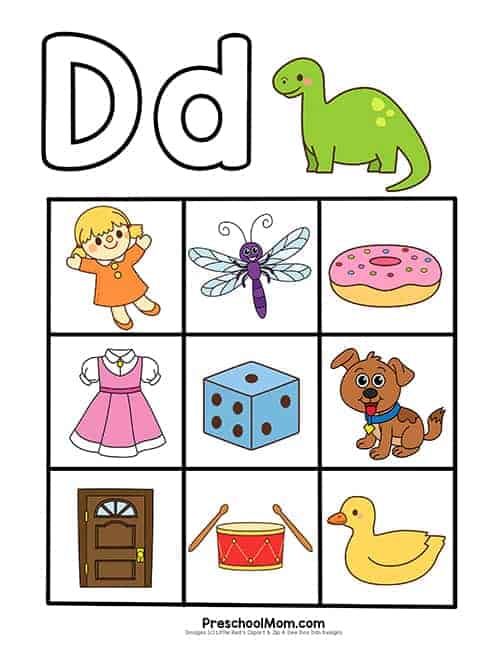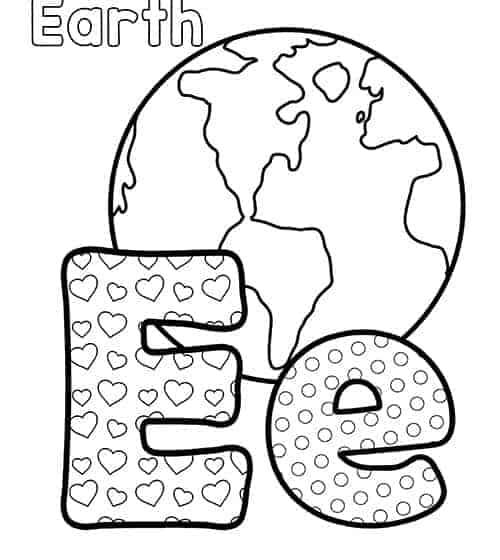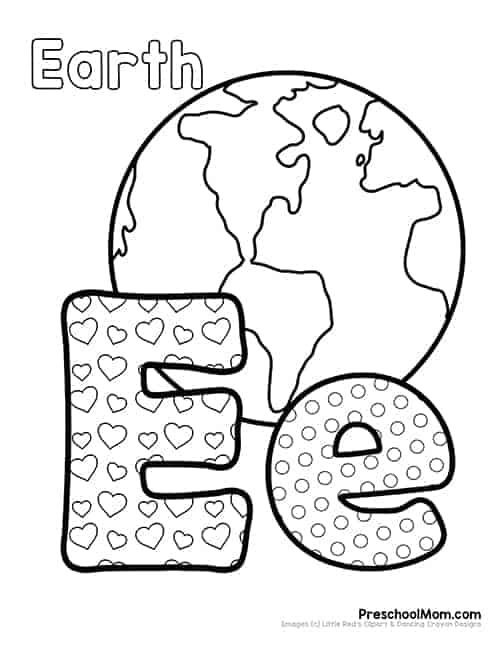 Covers Key Standards & Skills
What's Included:
This year-long preschool alphabet curriculum includes a HUGE variety of hands-on teaching resources:
Charts
Letter Chart

How to Write Chart
Coloring
Beginning Letter Coloring Page

Beginning Letter Guided Coloring Page

Quilt Letter Square & Handwriting

Blank Letters (x3 for coloring or art projects)
Worksheets
Tracing Worksheet

Handwriting Worksheet

Find the Letter Worksheet

Beginning Letter Worksheet (x3)
Math:
Daily Math Worksheet

Count & Graph Worksheet

Spin & Race to the Top Worksheet
Games:
Full Color Memory Game (or Flashcards)

Alphabet Puzzle Match Game (26 different puzzles)

4 in a Row Bingo Game Cards (4 different cards for each letter)
Skills Covered:
Over the course of the program, your student will build a variety of literacy skills including:
Letter Recognition

Uppercase & Lowercase Letters

Letter Formation

Letter Sound

Beginning Words

Fine Motor Skills

Prewriting & Handwriting Skills

Logic & Reasoning w/Puzzles

Matching & Visual Discrimination
In addition to literacy, students will also work on key preschool math skills:
Counting
Number Recognition
Number Order & Sequencing
Beginning Addition & Subtraction
Measurement
Tally Marks
Comparing & More!
How to Use:
With a simple weekly format, this program will print in the exact order you need everything. Most families will print the program front to back and place it inside a 3-ring binder. Here is a weekly overview of the included daily activities: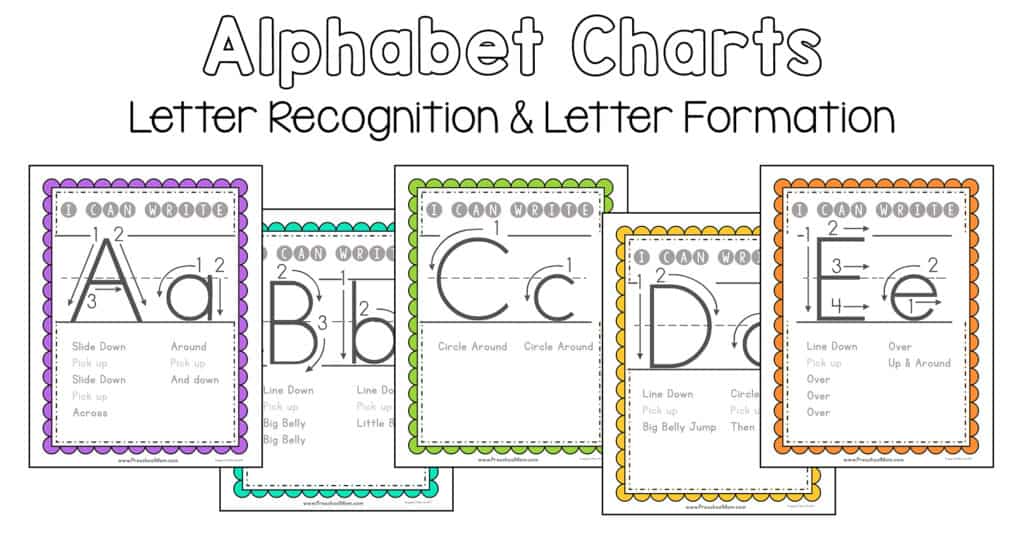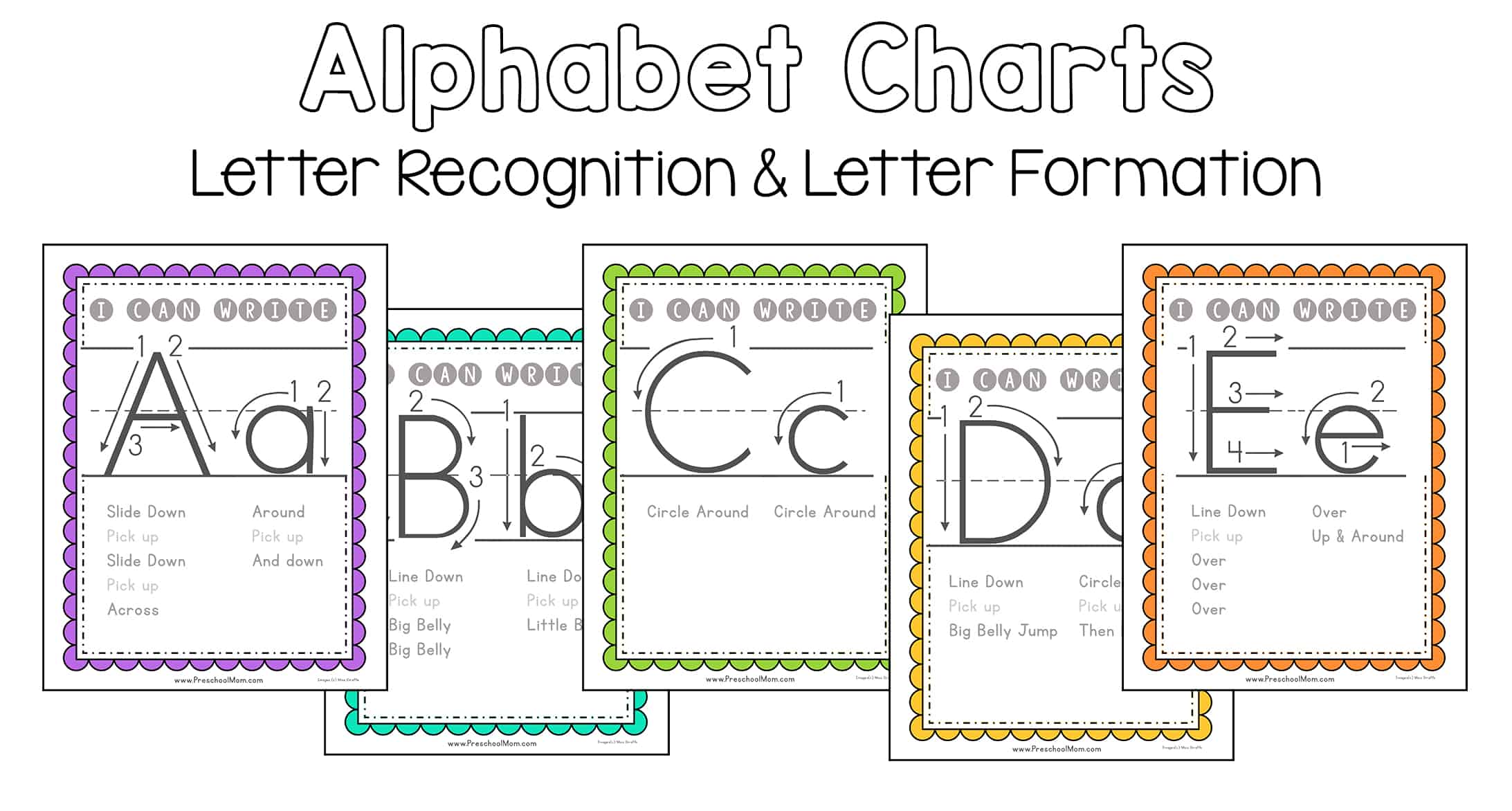 Alphabet Charts
Introduce students to the letter of the week with simple letter formation chart. These charts look beautiful when hung throughout the classroom for easy reference. Students build key letter recognition and letter formation skills for the uppercase and lowercase alphabet. Each chart includes simple text instructions to form the letters.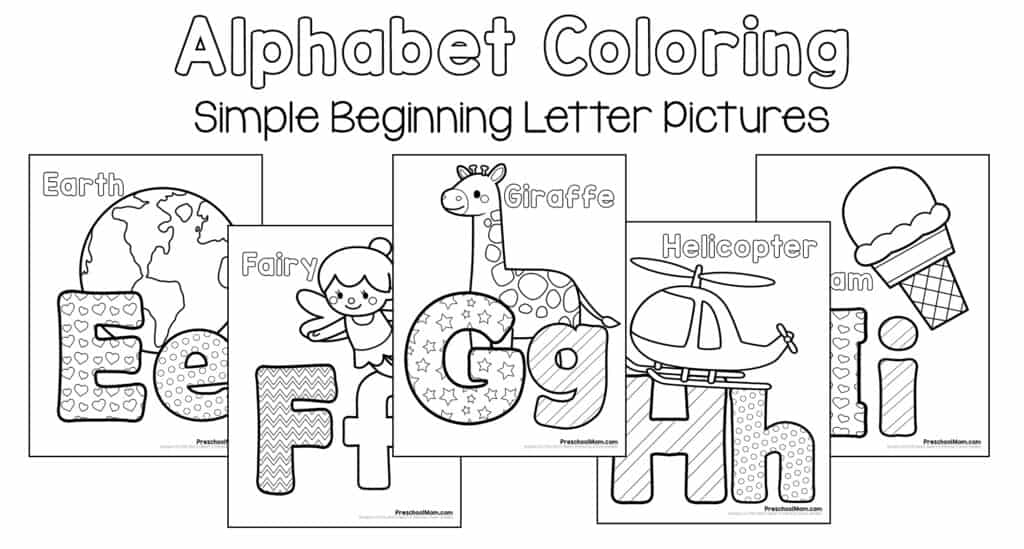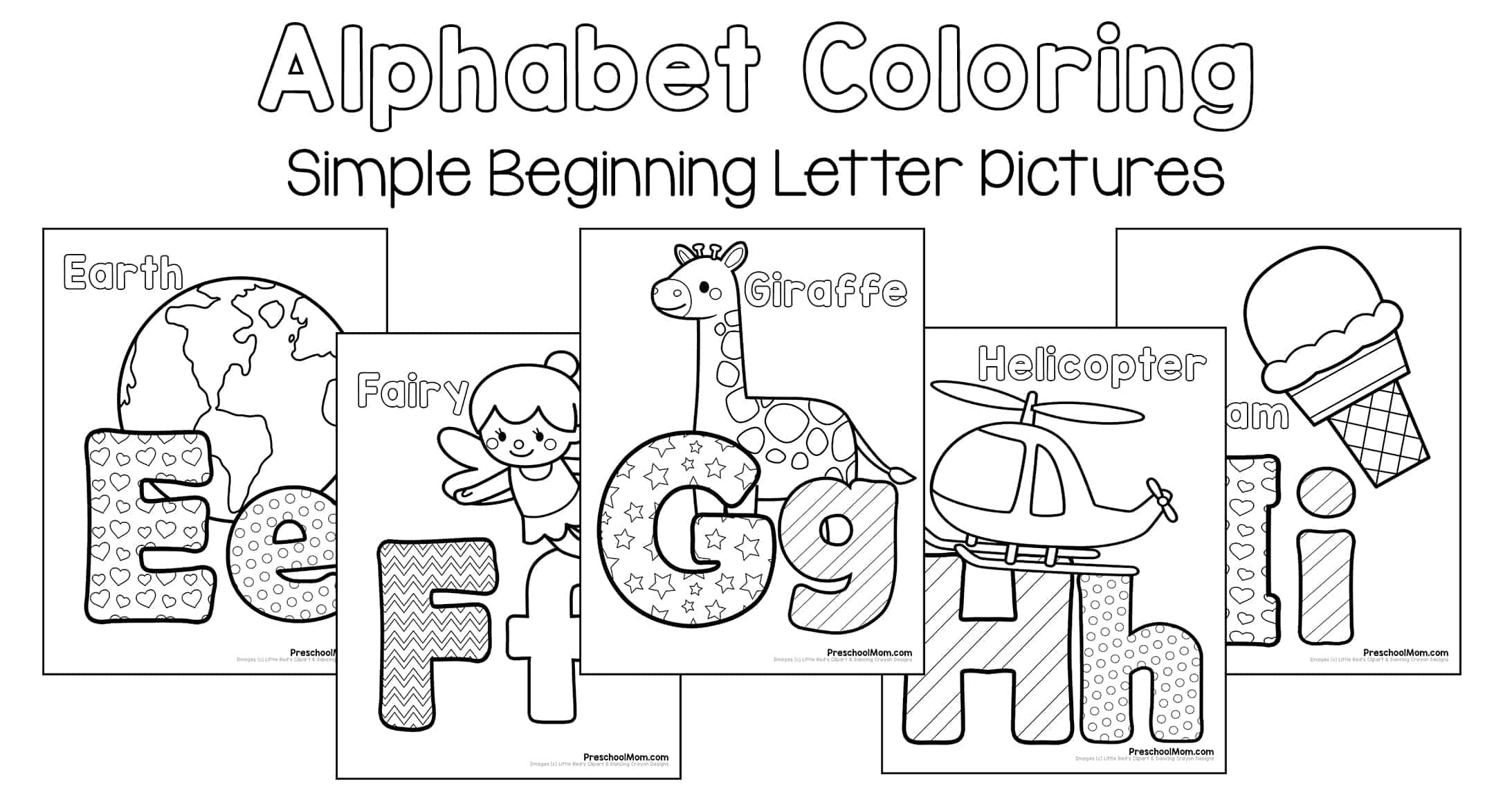 Beginning Letter Alphabet Coloring
Students LOVE our simple, black line coloring pages for each letter of the alphabet. Each page includes an engaging beginning letter picture alongside a patterned set of uppercase and lowercase letters. These are great for making an alphabet book, take-home activities, or watercolor painting as well.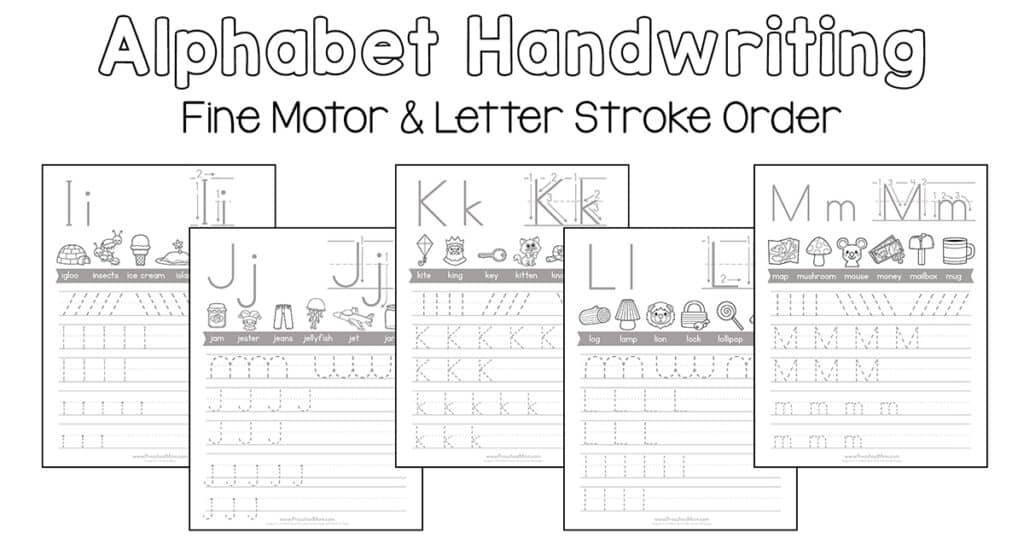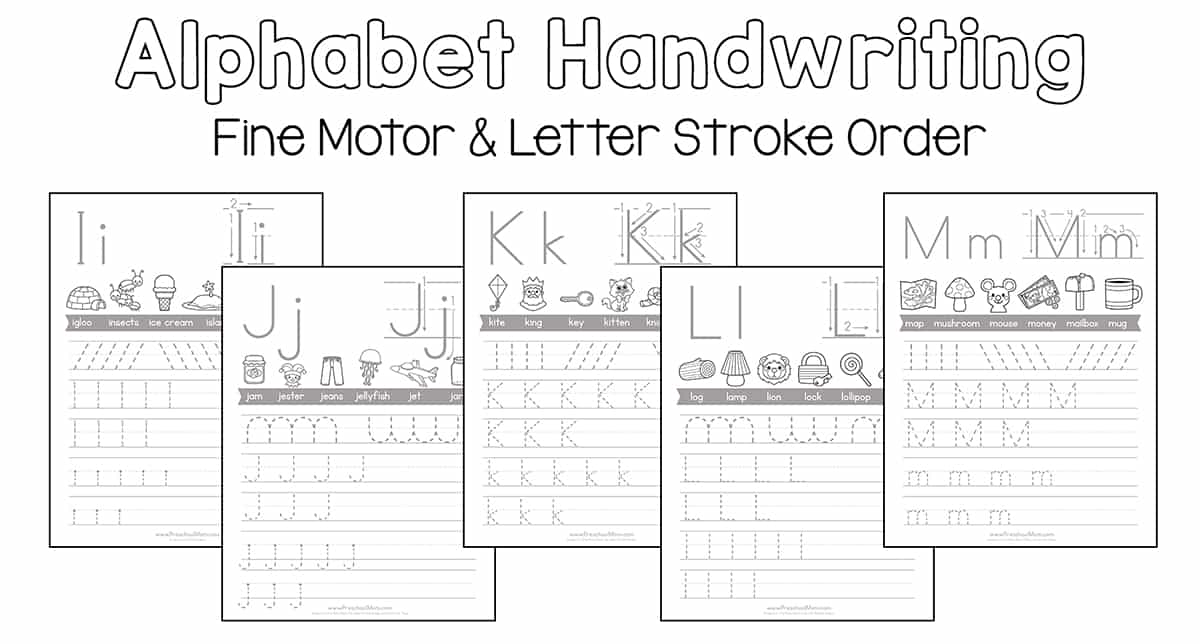 Alphabet Handwriting Worksheets
Students work on letter formation and early handwriting skills as they practice writing the uppercase and lowercase letters. Each page features a stroke order reference, beginning letter words, fine motor prewriting exercises, and ample room to practice writing letters.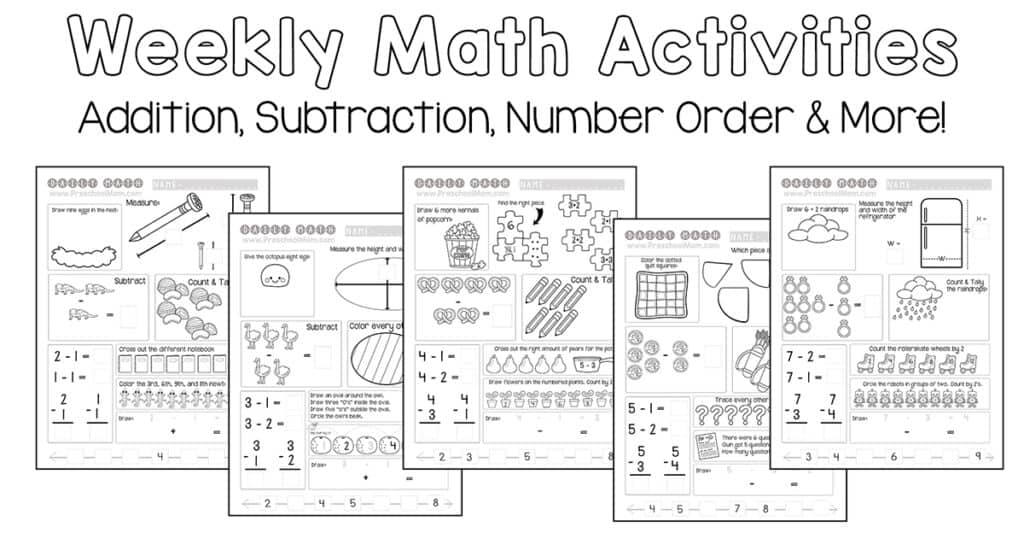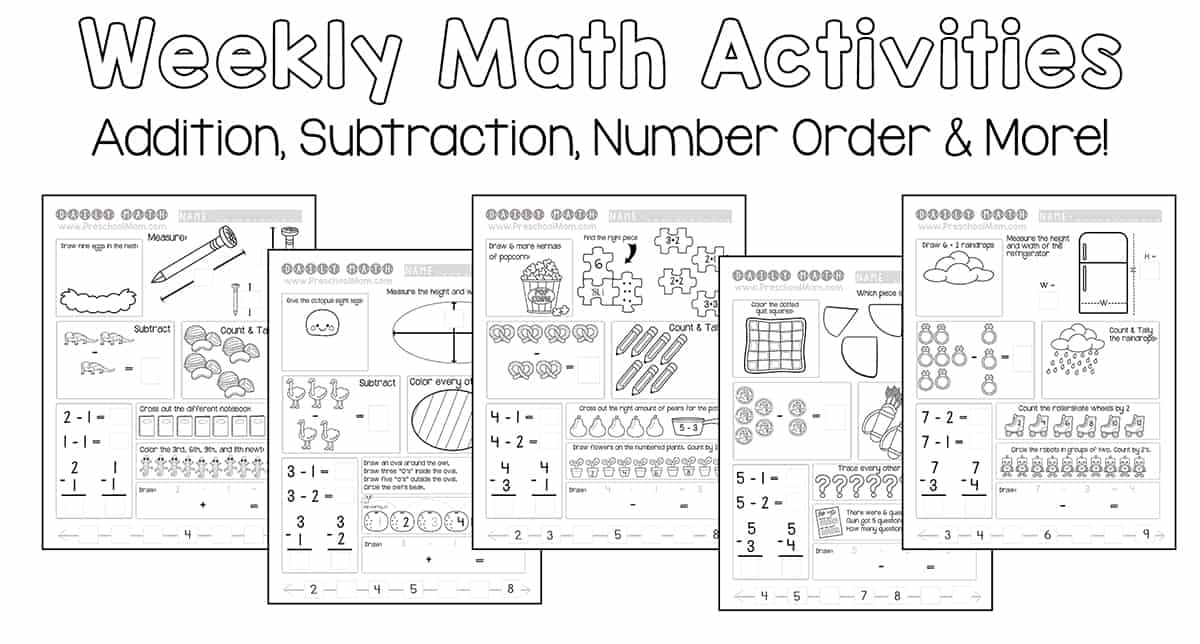 Math Activities
Students build key preschool math skills while having fun! Each sheet is designed to incorporate a variety of math skills in a simple, interactive design. Your students will work on addition, subtraction, number order, counting, number recognition, measurement, tally marks, sequencing, ordinal numbers and more!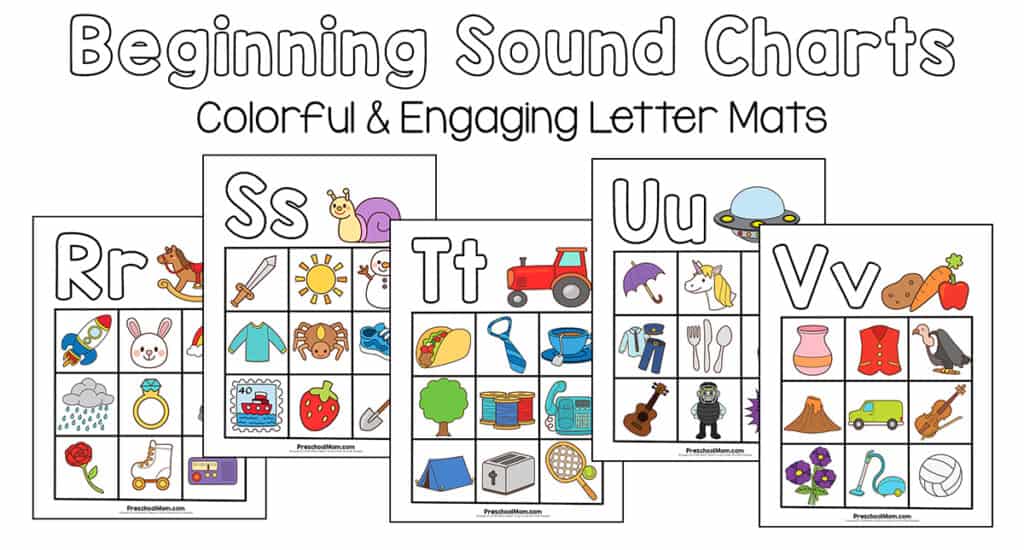 Beginning Sound Charts
A collection of full-color beginning letter sound charts is included! You'll have a beautiful poster to hang in your classroom each week and to help your student say a listen for the beginning sound. These are great for impromptu teaching aids, simple tic-tac-toe speech activities, or even print two copies to play a matching game.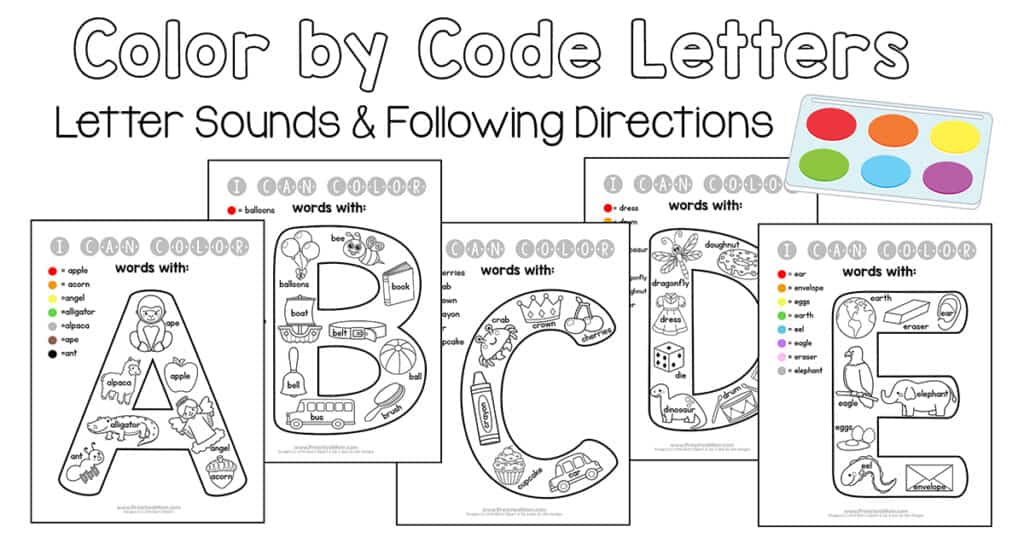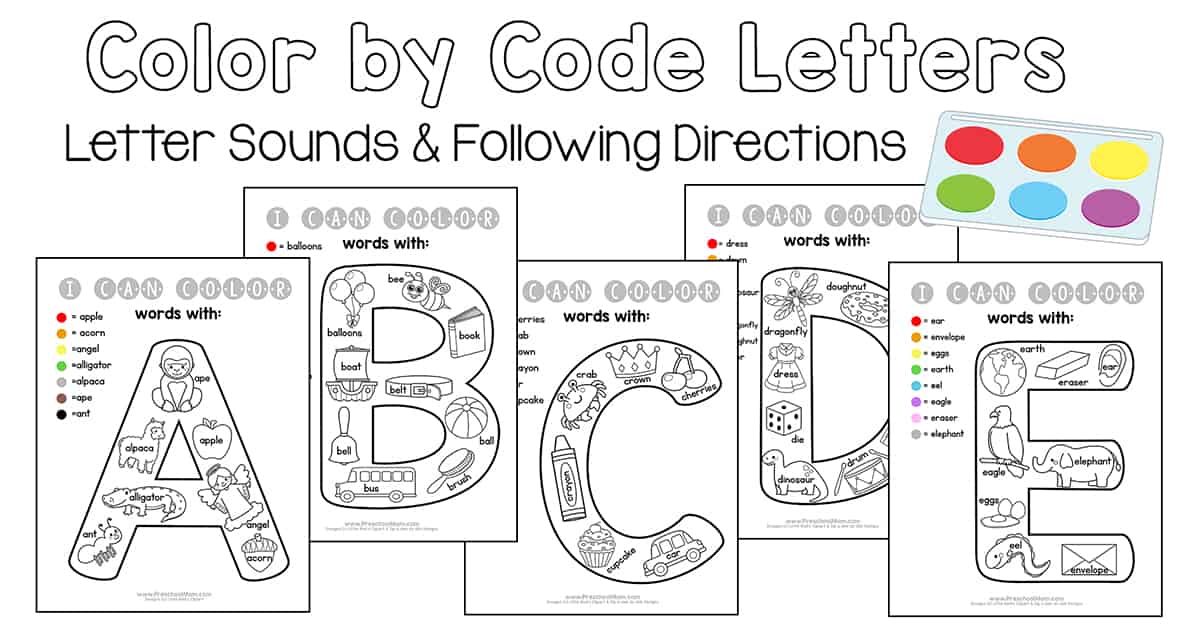 Beginning Letter Find & Color
Students build following directions skills with these unique color by code alphabet activities. Each letter is filled with beginning letter pictures. Students use the color code to determine which color each object should be. These are great for basic watercolor fun as well!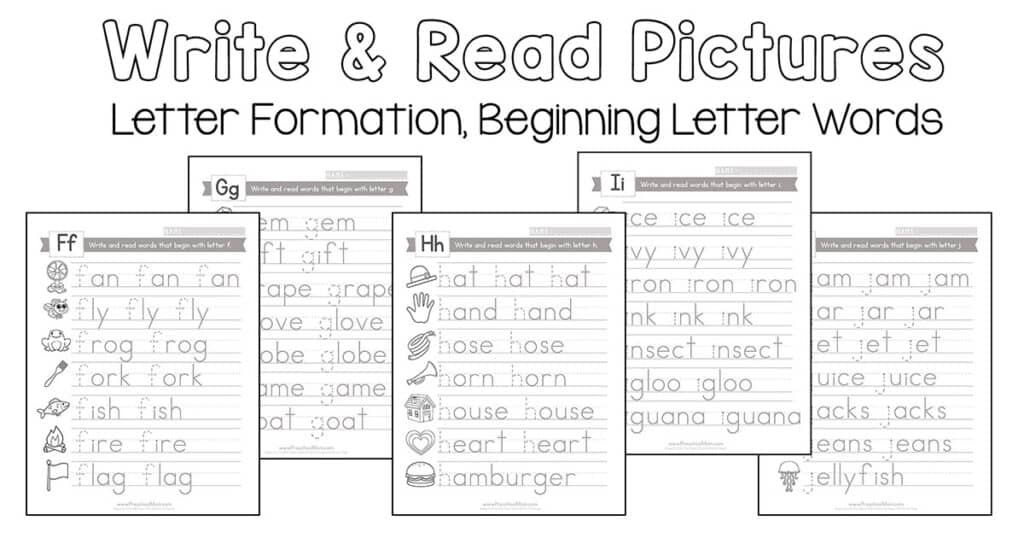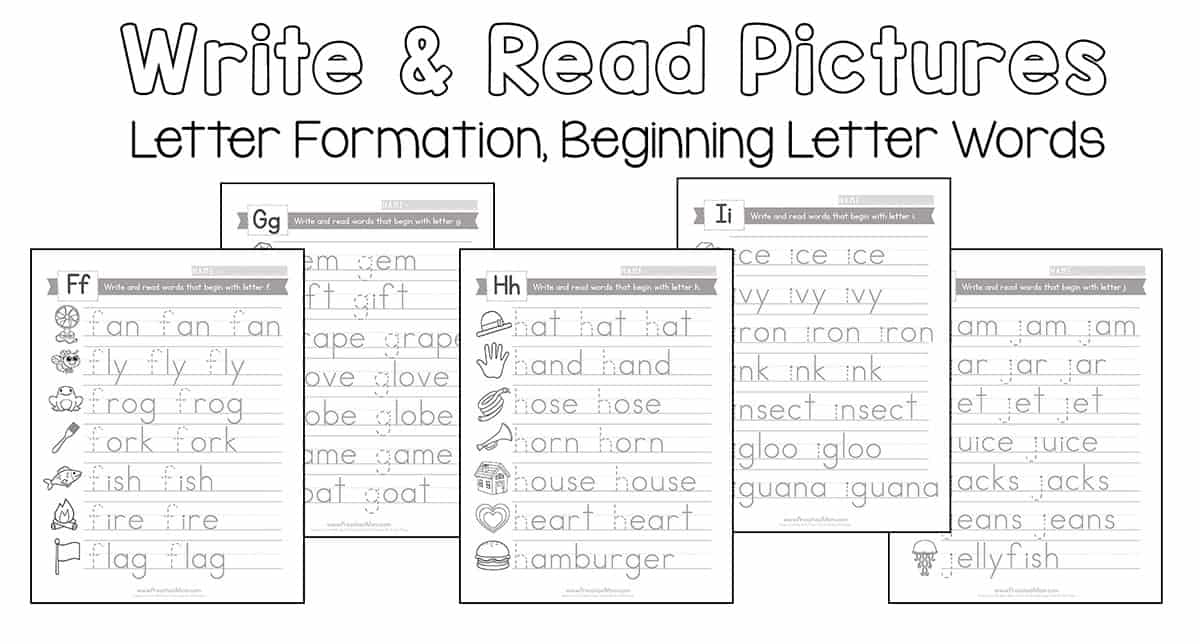 Beginning Letter Word Building
Students work on letter recognition as they add the beginning letter to each word. Multiple sheets are provided to practice uppercase and lowercase letters. Students use the pictures as clues to the word. Encourage students who are ready to trace the entire word.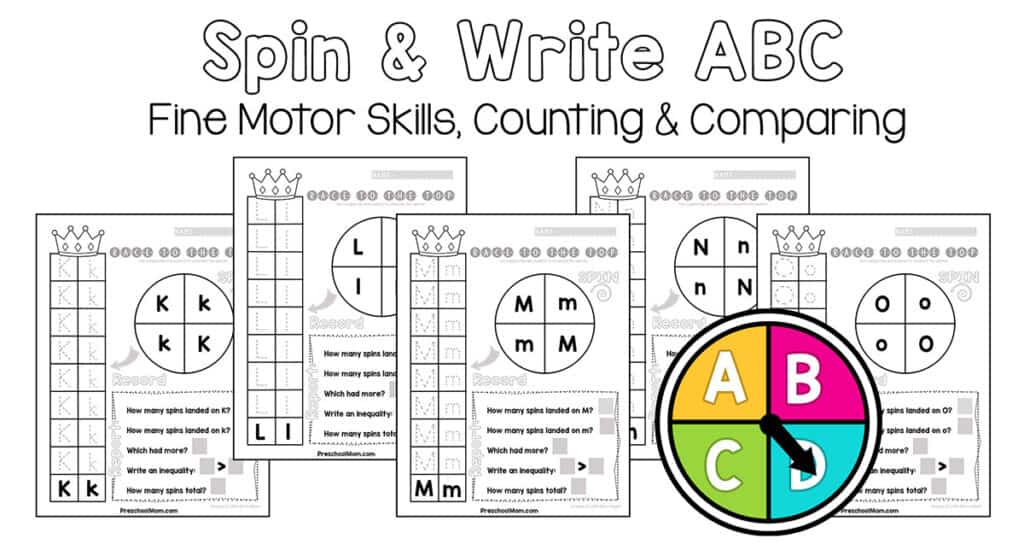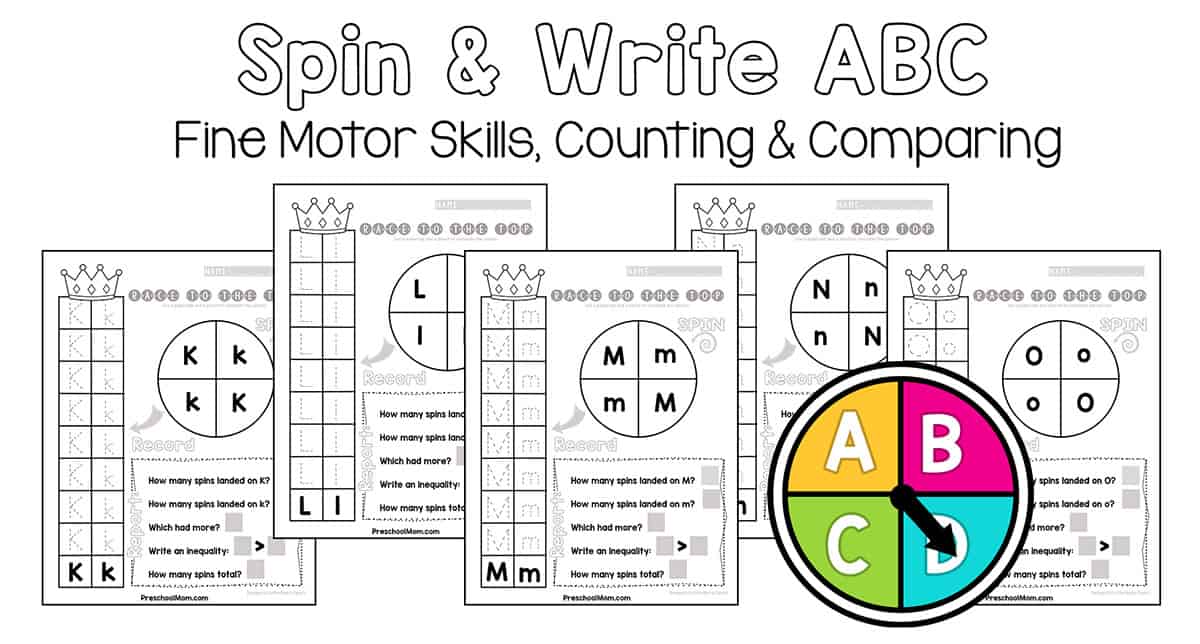 Race to the Top Spinner Game!
Learning the alphabet is fun with these letter spinning activity pages. Children spin and trace the correct winner (uppercase or lowercase). The first letter to the crown wins! Students build key fine motor skills, letter recognition, letter formation, and more. Additional follow up questions encourage students to count, compare, and analyze their data. This simple game will soon become one of your students favorite learning activities!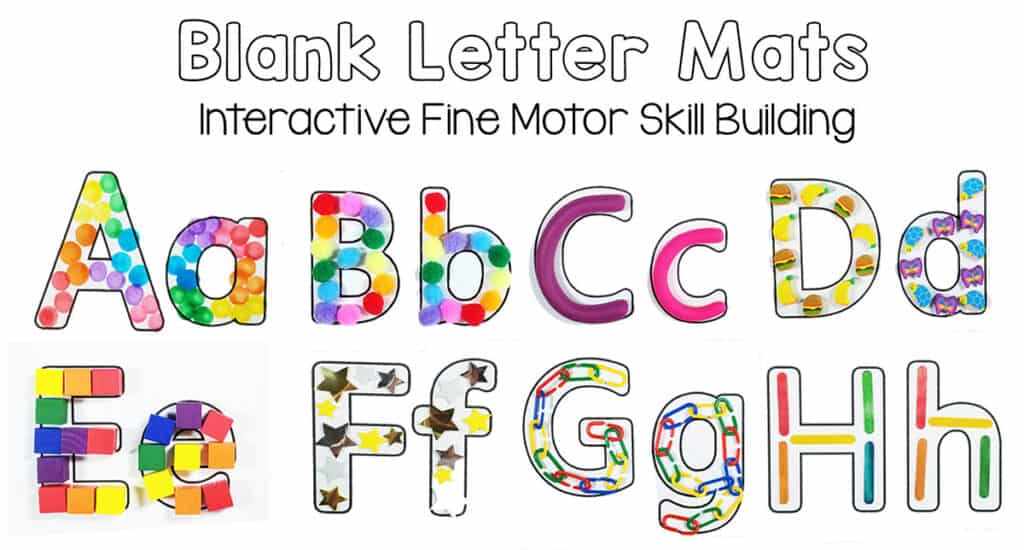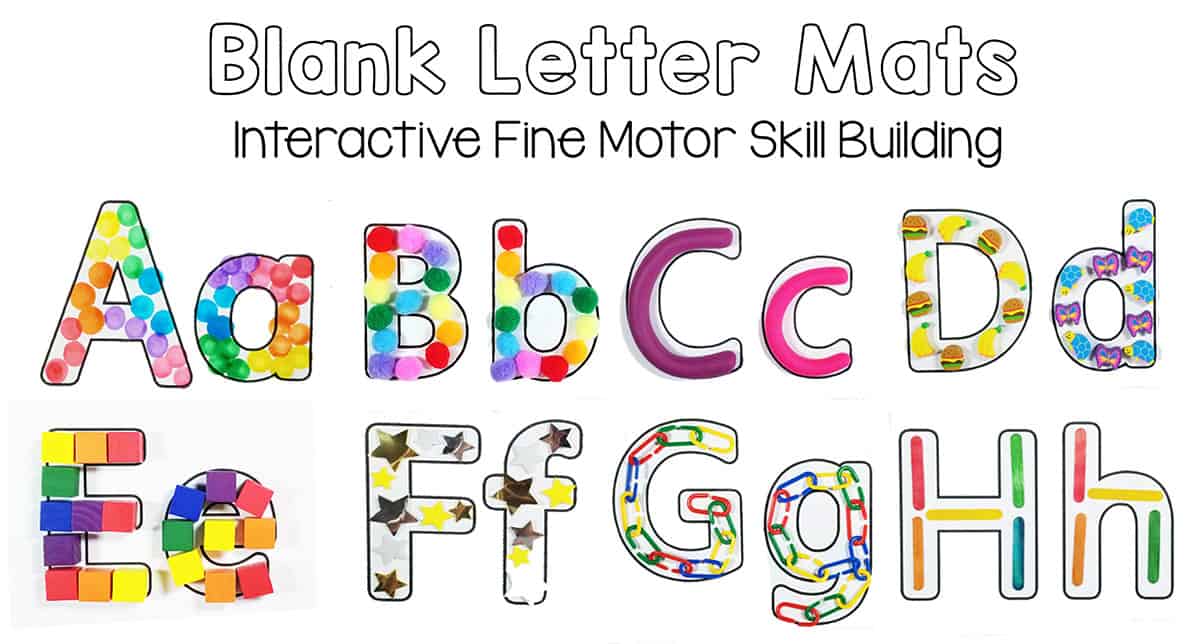 Blank Alphabet Learning Mats
These may look simple, but they are filled with possibilities for your preschool classroom! Blank ABC letters can be filled with a variety of different small motor manipulatives, making them a fantastic secret weapon to pull from of your Super Teacher Toolbox! These boredom busters are not only fun and engaging, but they build letter recognition and fine motor skills too!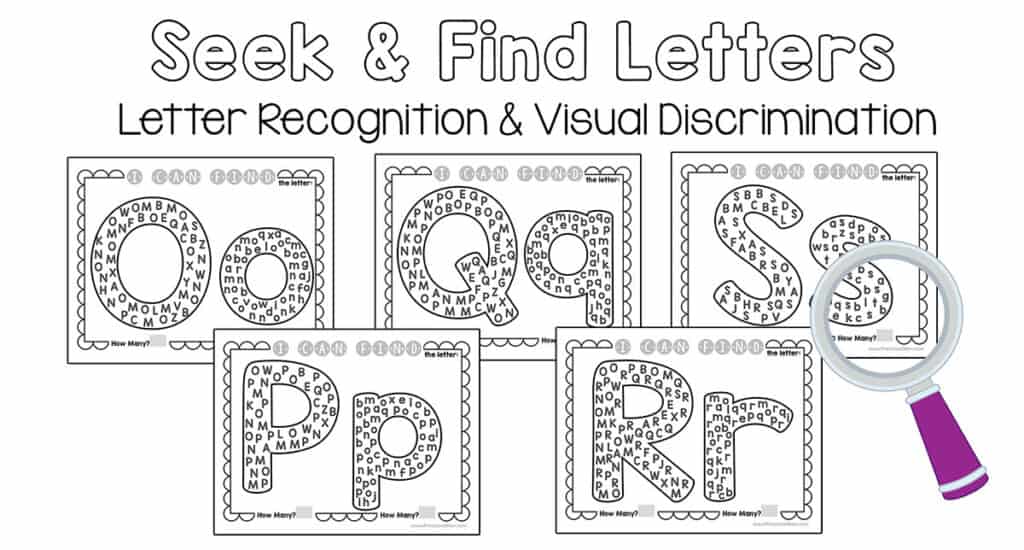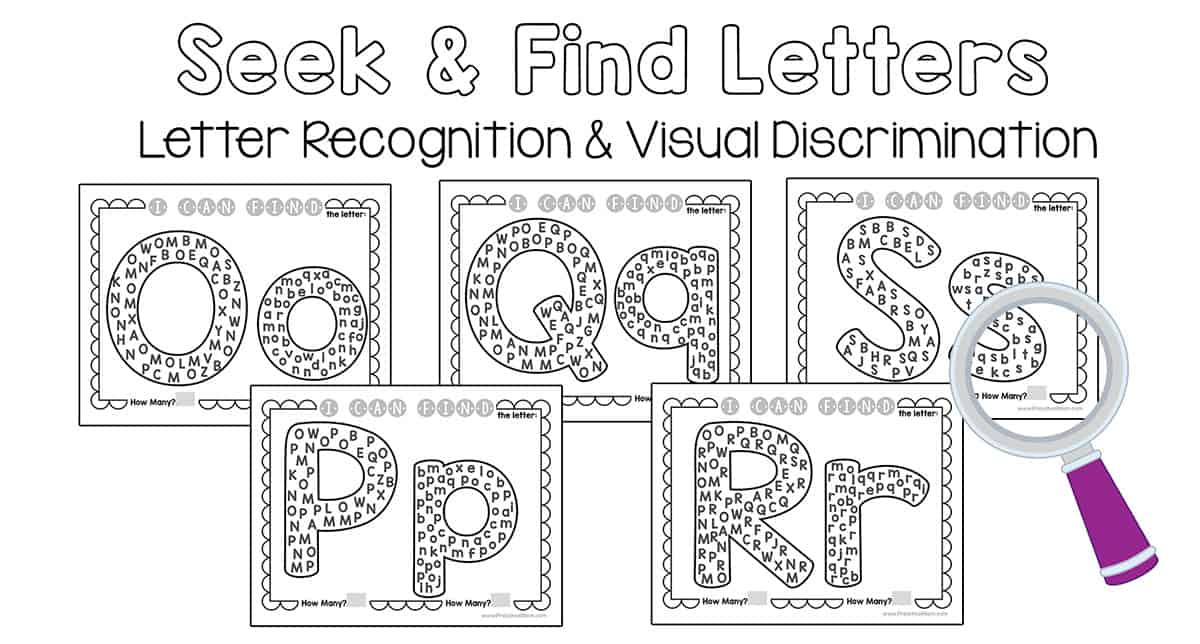 Seek & Find Letter Activities
Challenge your preschool students to put their letter recognition skills to the test! These fun fine motor skill builders will have your students searching out both versions of uppercase and lowercase letters. Pair these with some fun Bingo Dauber Markers for extra excitement!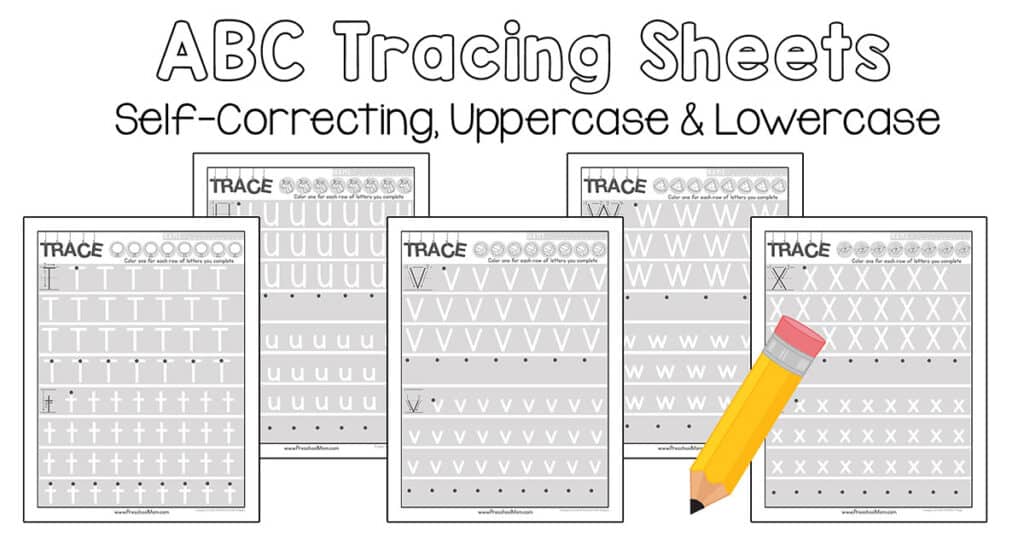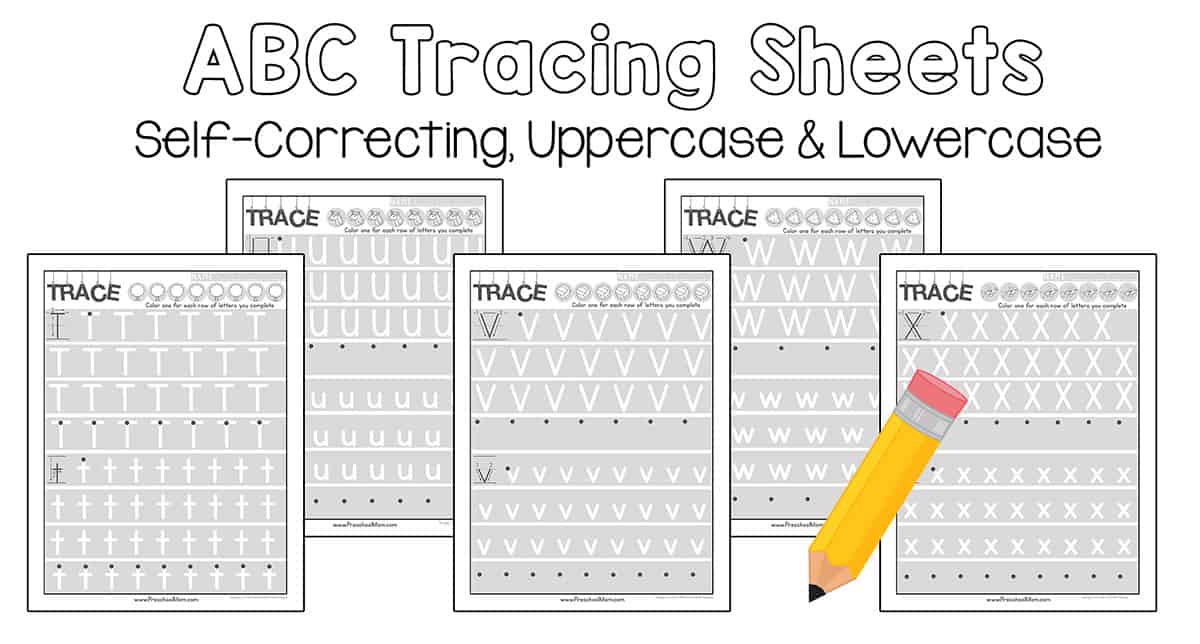 Self Correcting Handwriting Worksheets
These alphabet tracing pages are a wonderful tool for your visual learners! Students get immediate feedback with these self-correcting alphabet worksheets. With thicker letter guidelines, this set is perfect for laminating or placing inside simple page protectors and using with dry erase markers. This is a fun colorful way to work on beginning handwriting skills.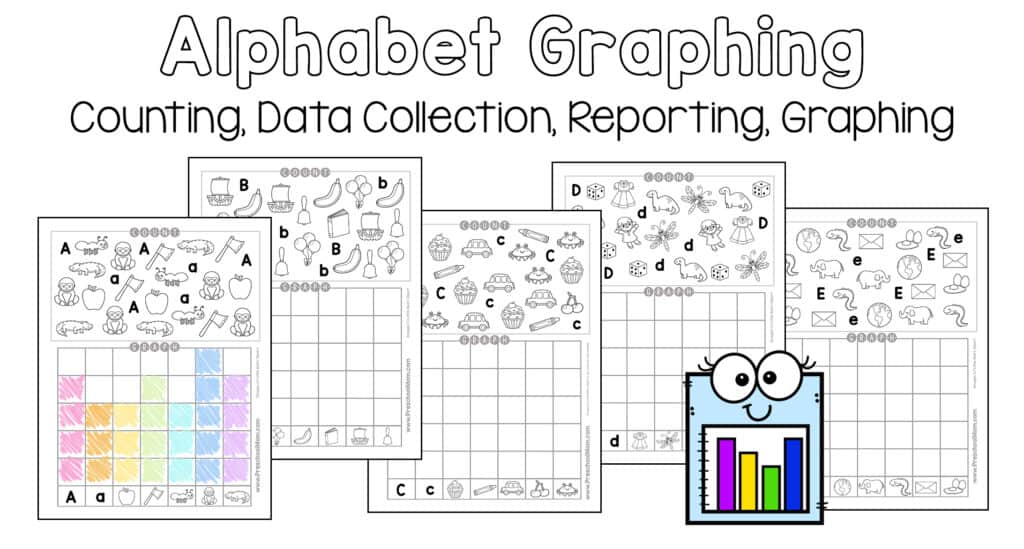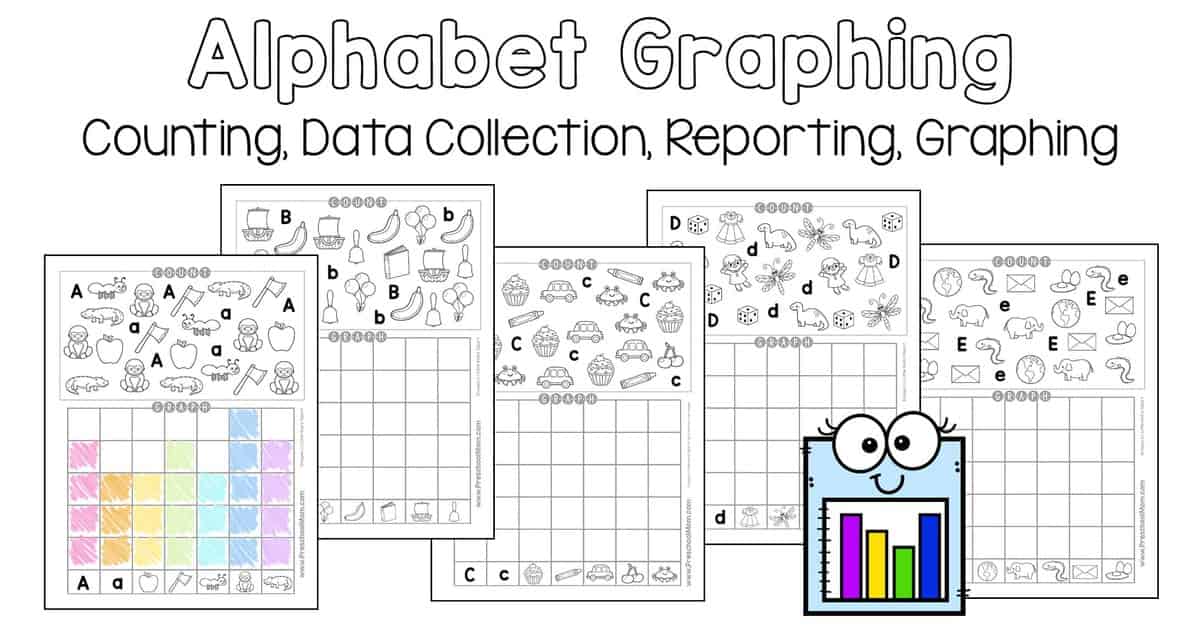 Alphabet Graphing Worksheets
Turn those beginning counting skills into data gathering, reporting and graphing skills! Your preschoolers will build key math knowledge while reinforcing their beginning letter skills. Each worksheet features uppercase and lowercase letters, alongside beginning letter pictures.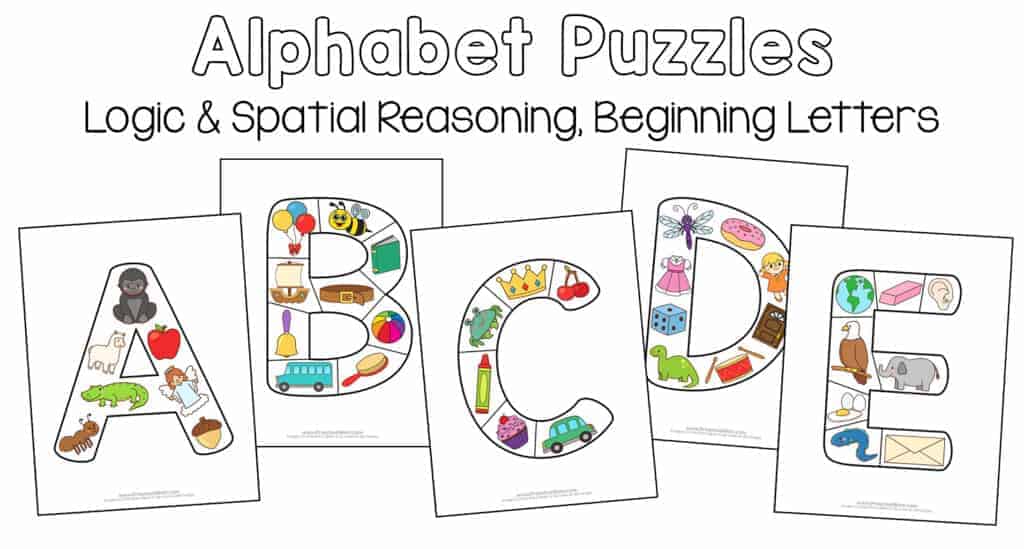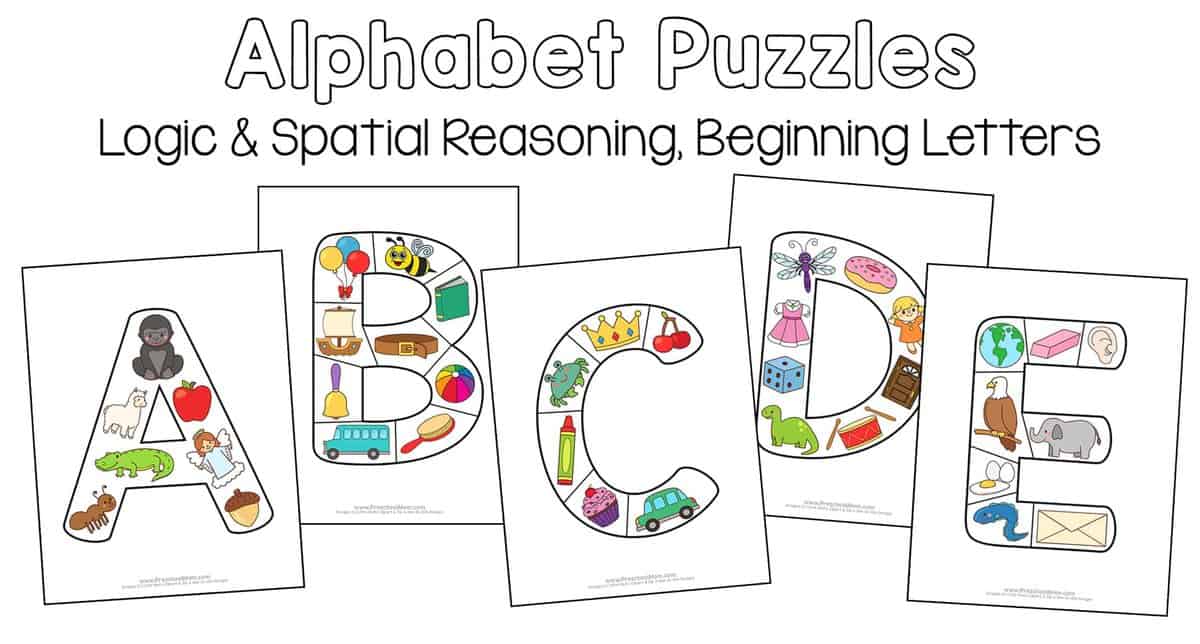 Alphabet Puzzles
Students will build key logic and spatial reasoning skills with these fun, colorful alphabet puzzles. We've created differentiated materials so that puzzle mats can vary in difficulty depending on your students age and ability. Younger students can use the shape guide, while older students can try to assemble the puzzle with out references.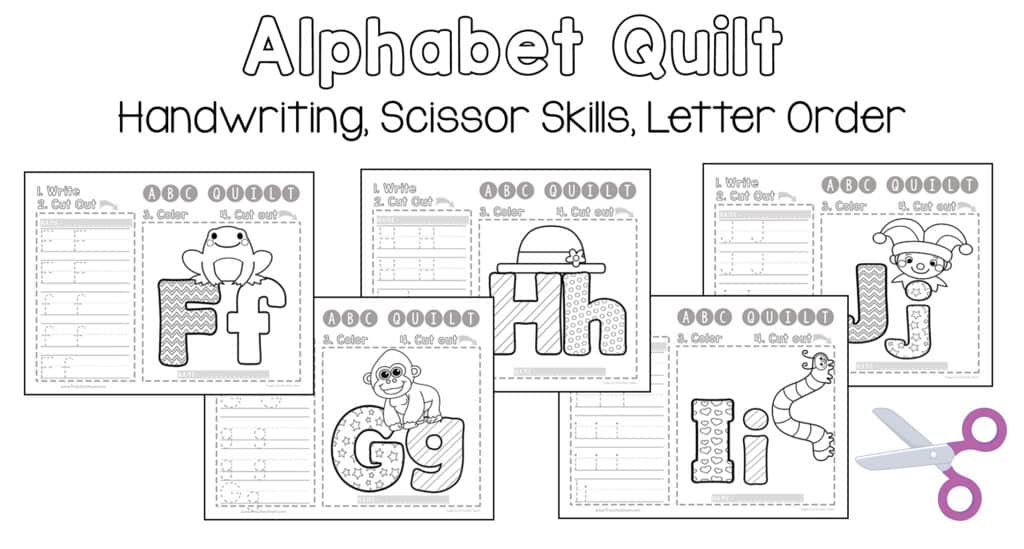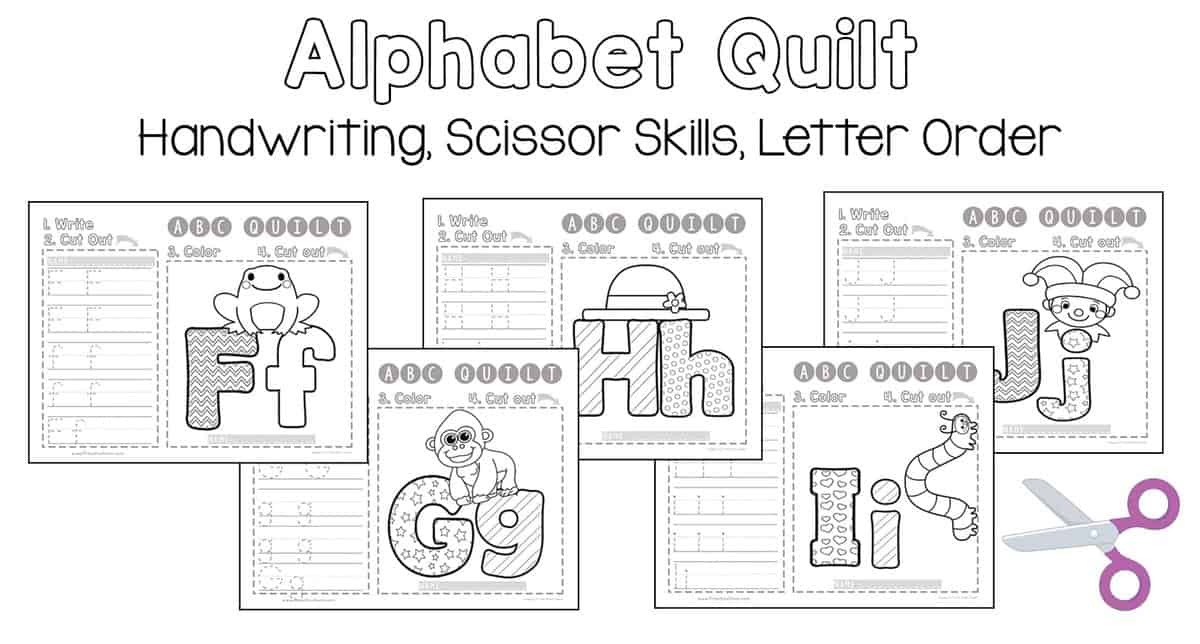 Alphabet Order Classroom Quilt
What better way to learn the order of the alphabet then to build your very own Classroom Quilt! Each week, students color and cut out a new letter square. Squares can be arranges on a bulletin board or classroom wall to create a visual reference for learning the alphabet.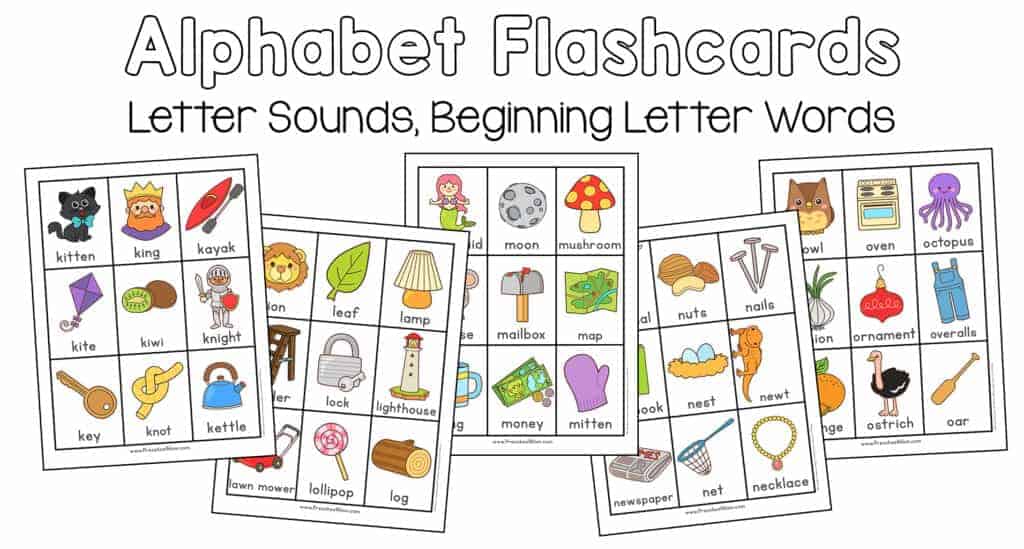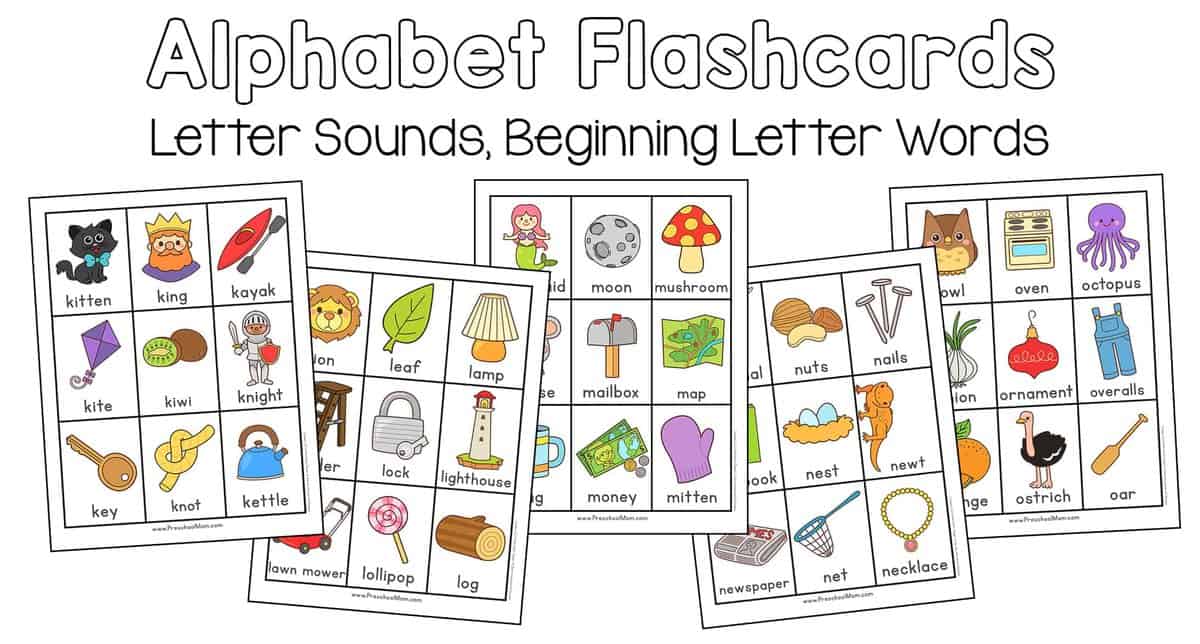 Alphabet Flashcards
Each week, students will build their beginning letter word bank with these fun, colorful flashcards. These engaging cards are fantastic for practicing beginning letter sounds. Print two sets and play a fun matching game. Mix multiple sets and play a matching game based on beginning letter sounds. These cards are great for all sorts of hands-on learning.
Additional information
| | |
| --- | --- |
| Product License | Homeschool, Classroom |