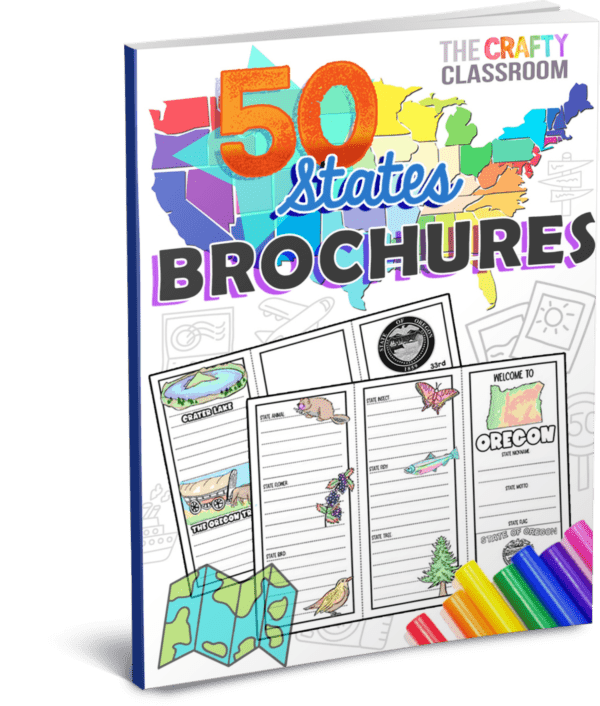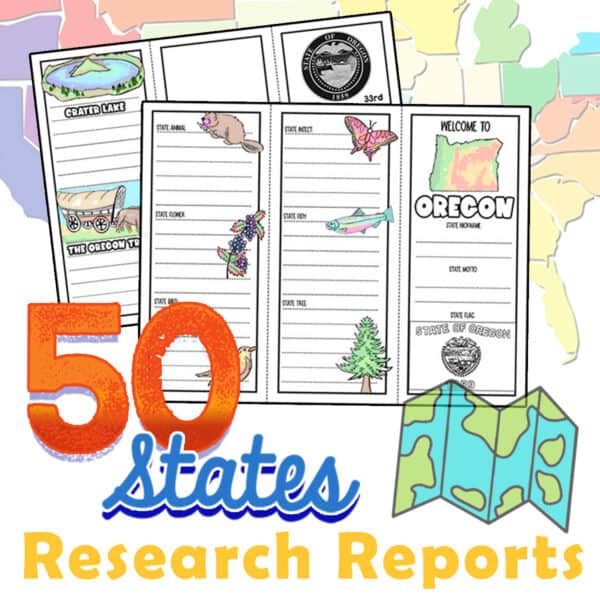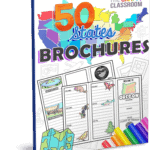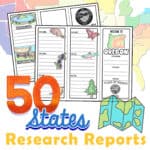 50 States Brochures Research Pack
Sample        Format: PDF        Grade: 1-3        Pages: 100
50 State Research Reports without the prep work!  Provide your students with these simple research templates they can use to create a beautiful tri-fold brochure for all 50 states!  Learn about a new state every week for a year.
Each brochure provides room to record the following information (as applicable):
State Map
State Nickname
State Motto
State Flag
State Animal
State Flower
State Bird
State Insect
State Fish
State Tree
State Landmarks
State History
State Seal
State Quarter
Fun Facts
Picture Me Drawing
⭐Budget-Friendly Pricing
⭐Simple, Low-Prep Format
⭐Interactive & Hands-On
⭐Friction-Free Homeschooling
⭐Meets or Exceeds Standards
⭐Multiple Students & Abilities
⭐Simple Format Outlines
⭐No Expensive Teacher Guides
⭐Encourages Independence
Description
Additional information
Reviews (0)
Description
50 States Brochures
Contents: This set includes 50 state brochures for students to use as a research report outline.
Printing Tips:  There are two pages for each state brochure, print double-sided, flip on short edge for correct formatting. Use cardstock if possible, for a stronger brochure with less bleed through the ink. Alternatively, printing on "fast-draft" will use less ink and result with less bleed through thinner paper.
How to Use: These brochures are ready to go!  Send your students on an independent research report for them to fill in all the different state facts. Each brochure provides room to record the following information (as applicable):
State Map
State Nickname
State Motto
State Flag
State Animal
State Flower
State Bird
State Insect
State Fish
State Tree
State Landmarks
State History
State Seal
State Quarter
Fun Facts
Picture Me Drawing
Additional information
| | |
| --- | --- |
| Product License | Homeschool, Classroom |