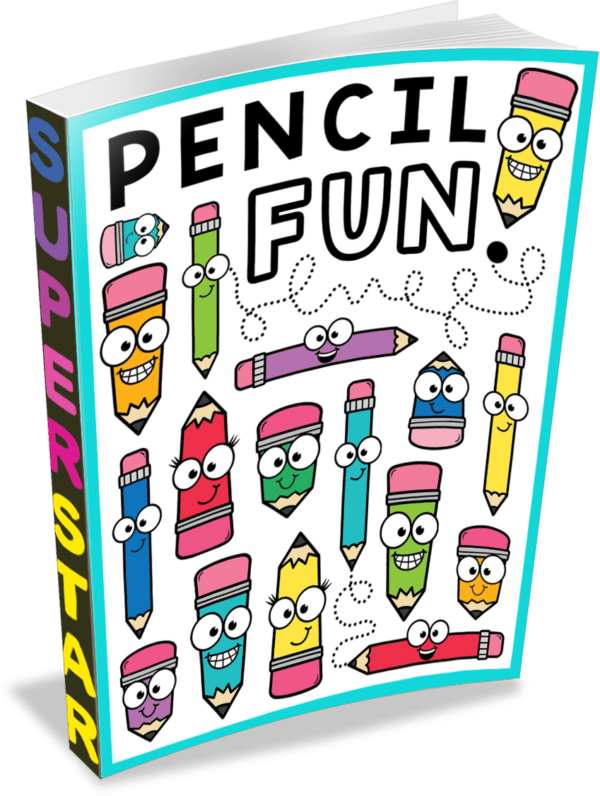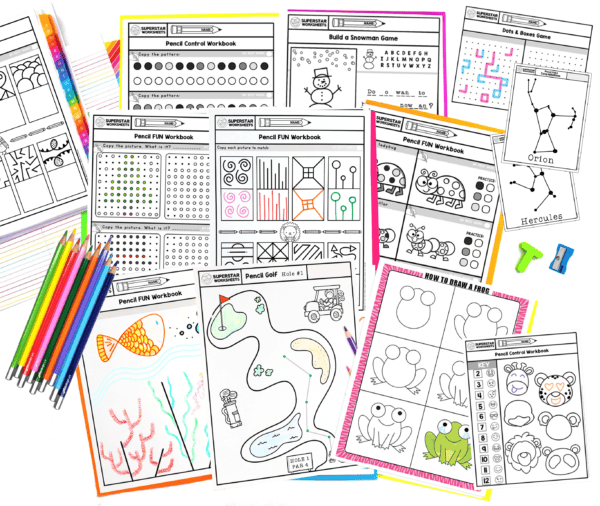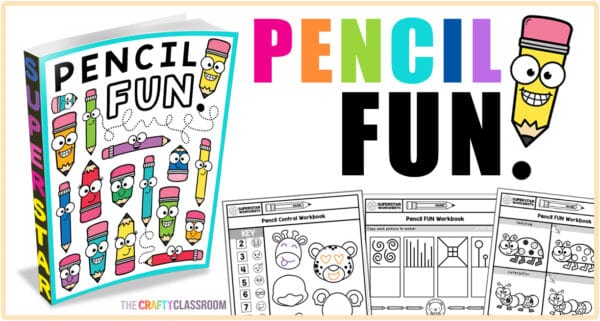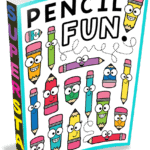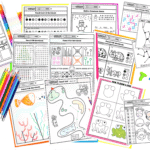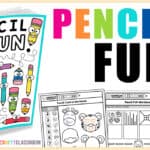 Pencil Fun Workbook Bundle
Sample    Format: PDF     Grade: PK-1st      Pages: 202    Bundle & Save
The PERFECT Pencil Fun Bundle has everything you need to keep students engaging and learning while developing key fine motor and pencil grip skills. Each pack includes a TON of pencil control worksheets and activities for your homeschool or classroom including pencil grip exercises, shading and pattern practice, draw animal exercises, games, constellation dot to dot activities, and squiggle art.  This bundle will ensure you have on hand an abundance of structured activities that target specific small motor movements while having a blast learning! Our Pencil Fun Bundle can be used for morning work, take-home activities, distance learning, homeschool, and classroom centers.
Please note this is a downloadable product only, nothing physical will be mailed.  Binder and elements in photos are for illustrative purposes only.
⭐Budget-Friendly Pricing
⭐Simple, Low-Prep Format
⭐Interactive & Hands-On
⭐Friction-Free Homeschooling
⭐Meets or Exceeds Standards
⭐Multiple Students & Abilities
⭐Simple Format Outlines
⭐No Expensive Teacher Guides
⭐Encourages Independence
Description
Additional information
Reviews (0)
Description
Pencil Fun Workbook Activities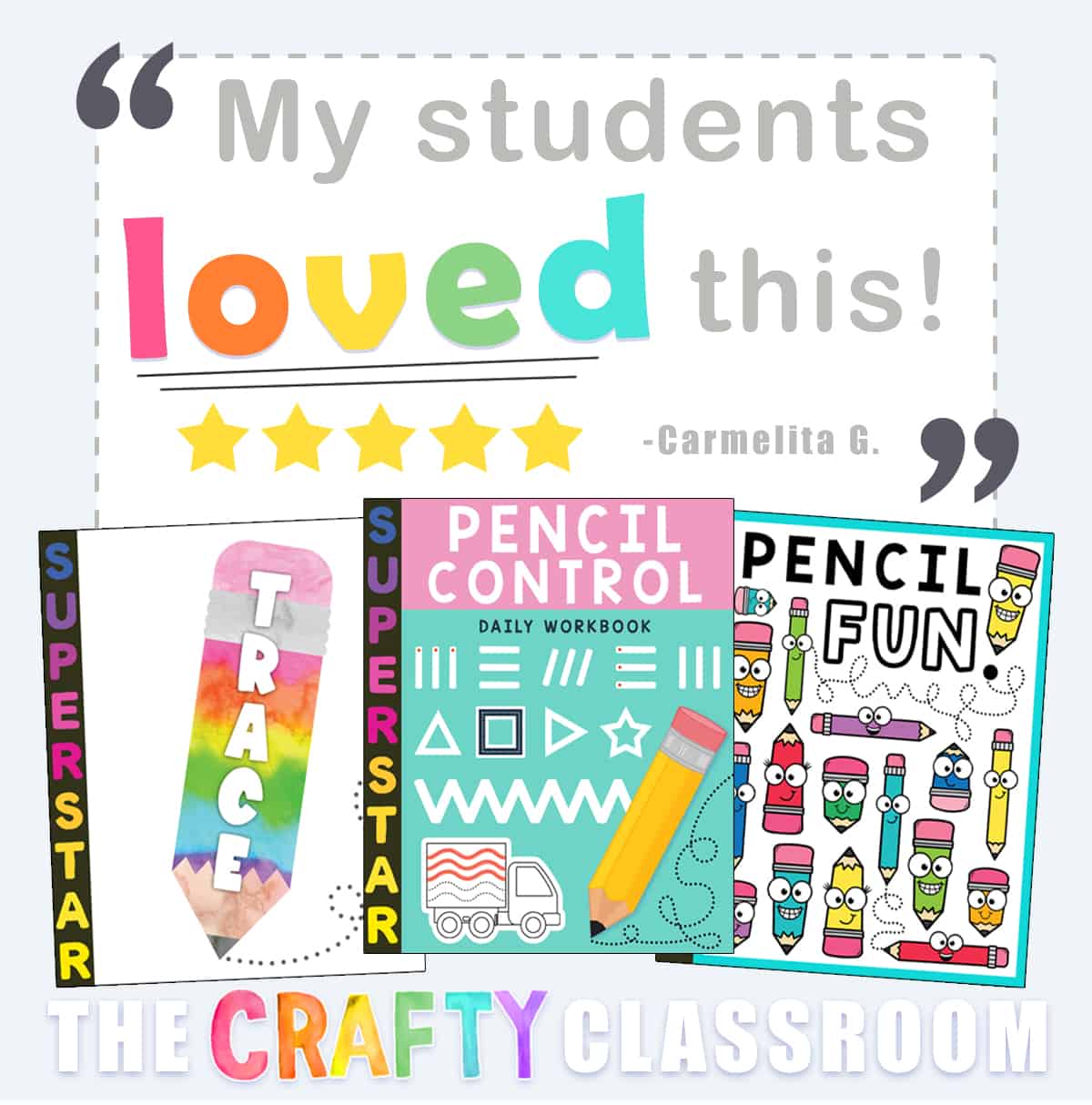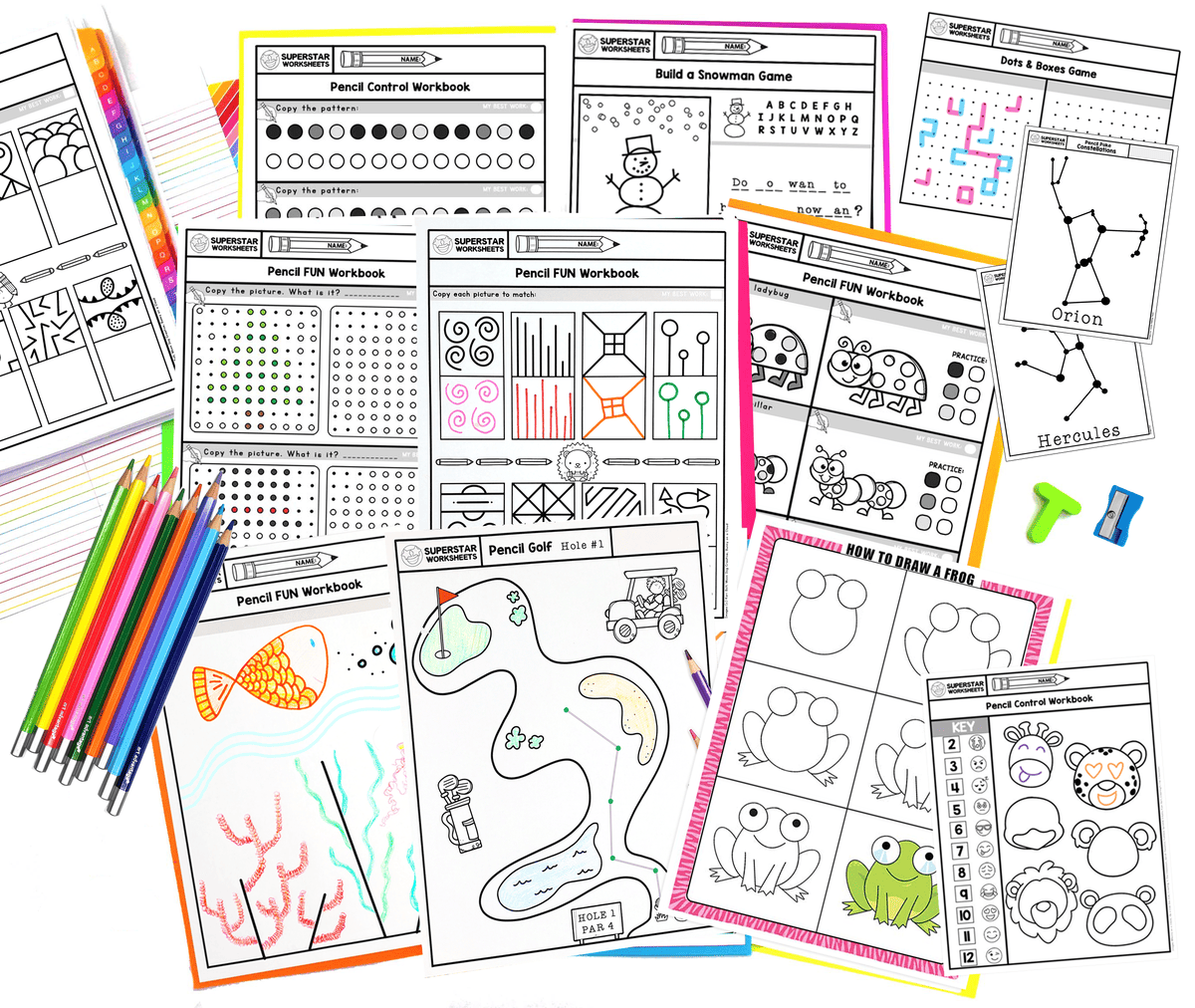 Pencil Control Activities
Product Overview
Our Pencil FUN Bundle includes 5 packs designed specifically to engage your students with active learning while practicing pencil grip and control. Students will exercise fine motor skills with easy tracing activities and building to letter formation, patterns, drawing, shading, connecting dots, and so much more! Use these amazing packs filled with pencil practice in any OT classroom, regular classroom, homeschool, and learning center. These pencil control worksheets are wonderful for take-home homework packets, distance learning, homeschooling, and daycare centers.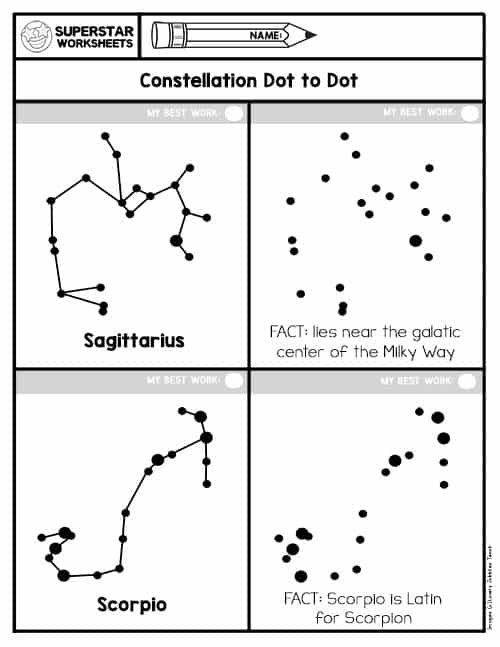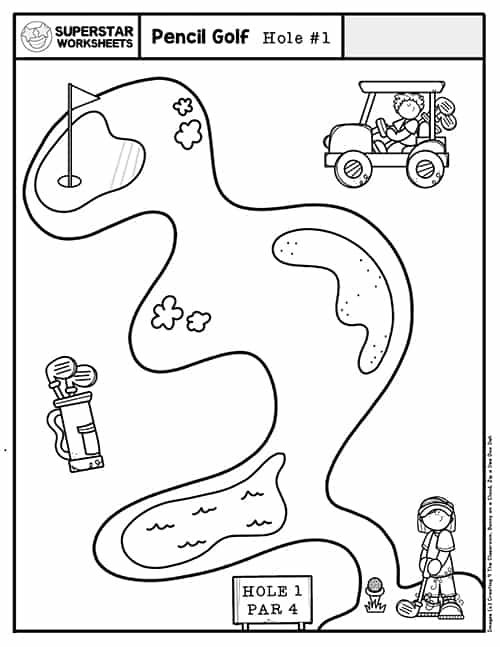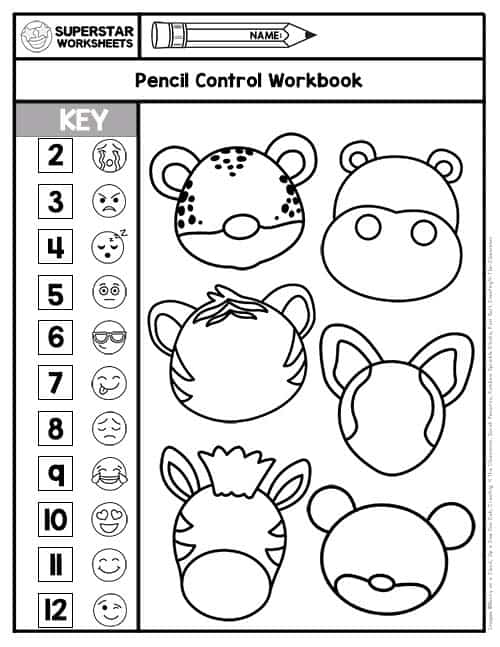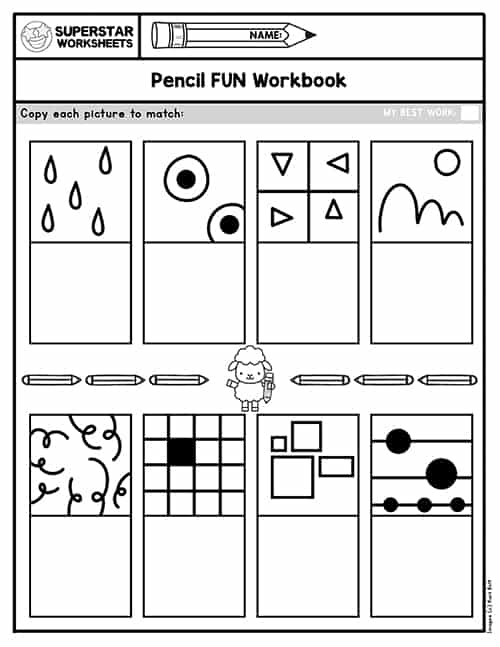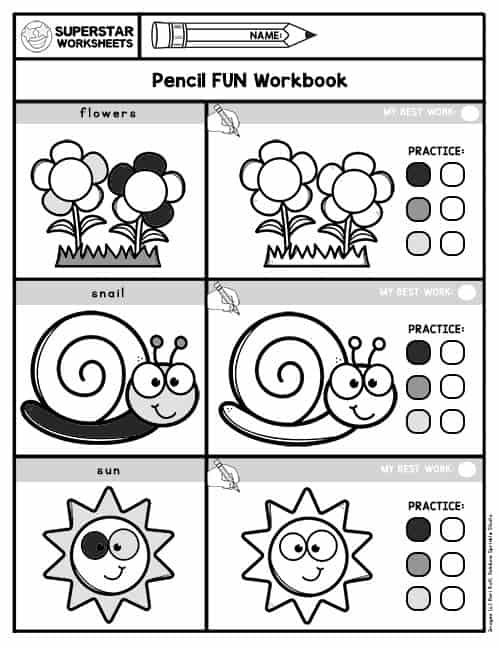 Covers Key Standards & Skills
What's Included:
This set includes 5 key pencil control products:
Pencil Fun Shading & Pattern Pack

Pencil Fun How to Draw Animals

Pencil Fun Constellations

Pencil Fun Games

Pencil Fun Squiggle Art
Skills Covered:
This set develops a wide variety of critical skills including:
Fine Motor Skills

Pencil Grip

Visual-Spatial Reasoning

Problem Solving Skills

Focus and Concentration Skills

Hand-Eye Coordination
How to Use:
Our simple low prep packs are perfect for busy teachers preparing for practicing key pre-writing skills. Recommendations include adding pencil control printables inside a 3-ring binder for best organization. Use our Pencil Fun Workbook Bundle as take-home papers, early finishers work, and morning work activities.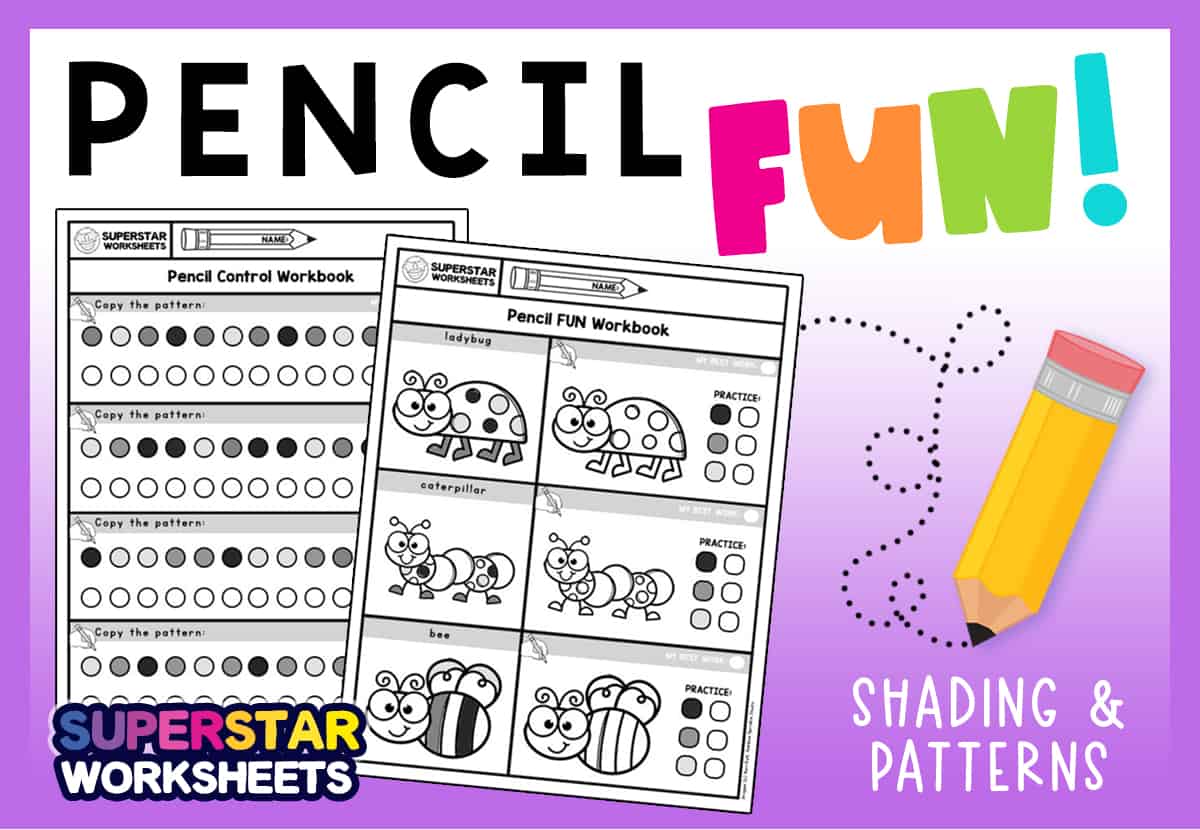 Pencil Fun Shading & Patterns Pack
Students will have a blast with these practical and fun pencil control exercises! Children will copy each adorable object like insects, vehicles, and food, based on the instructions provided. These shading worksheets for kids will teach how to follow directions, develop patterns, and the various types of shading and colors while practicing fine motor and other critical preschool skill sets.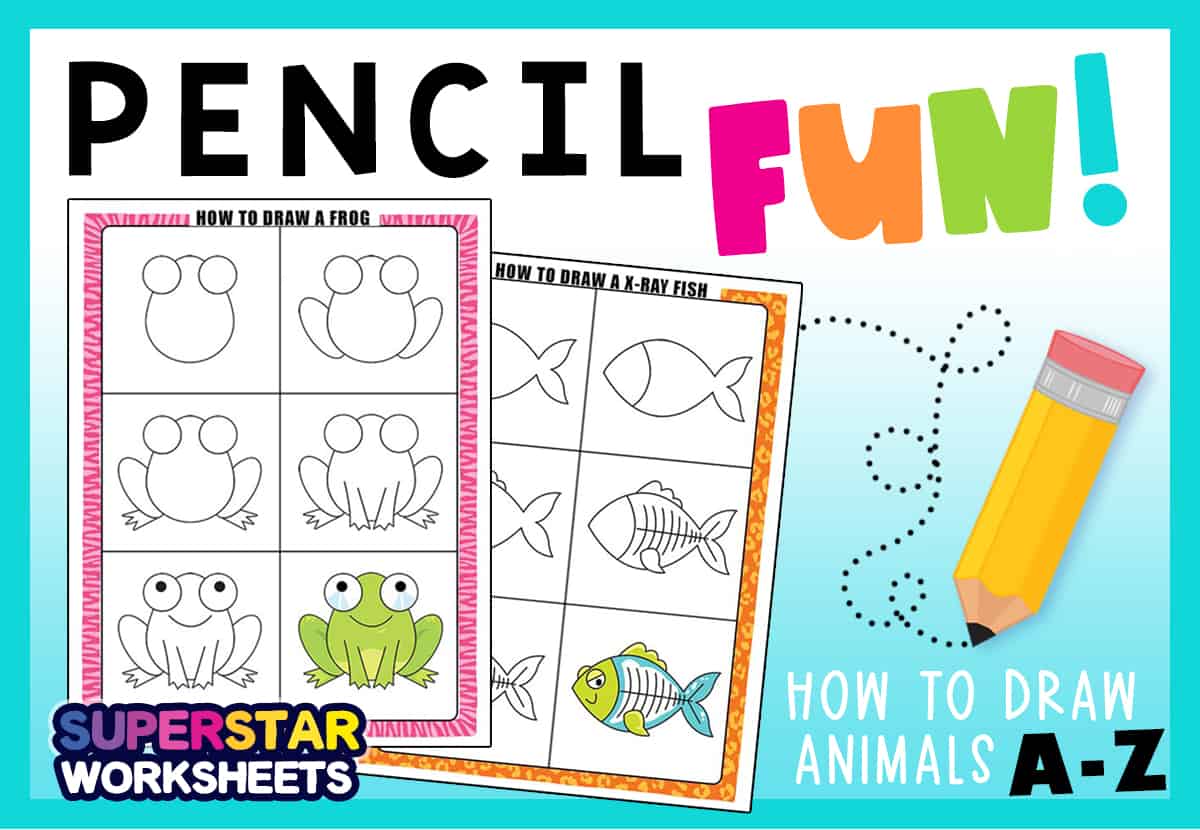 Pencil Fun How to Draw Animals Pack
These adorable ABC Animal Drawing worksheets feature popular animals for kids to draw in an easy-to-use, step-by-step format. Designed for young students, kids will love their complete drawings of animals and writing all about their favorites in their eye-catching journal pages.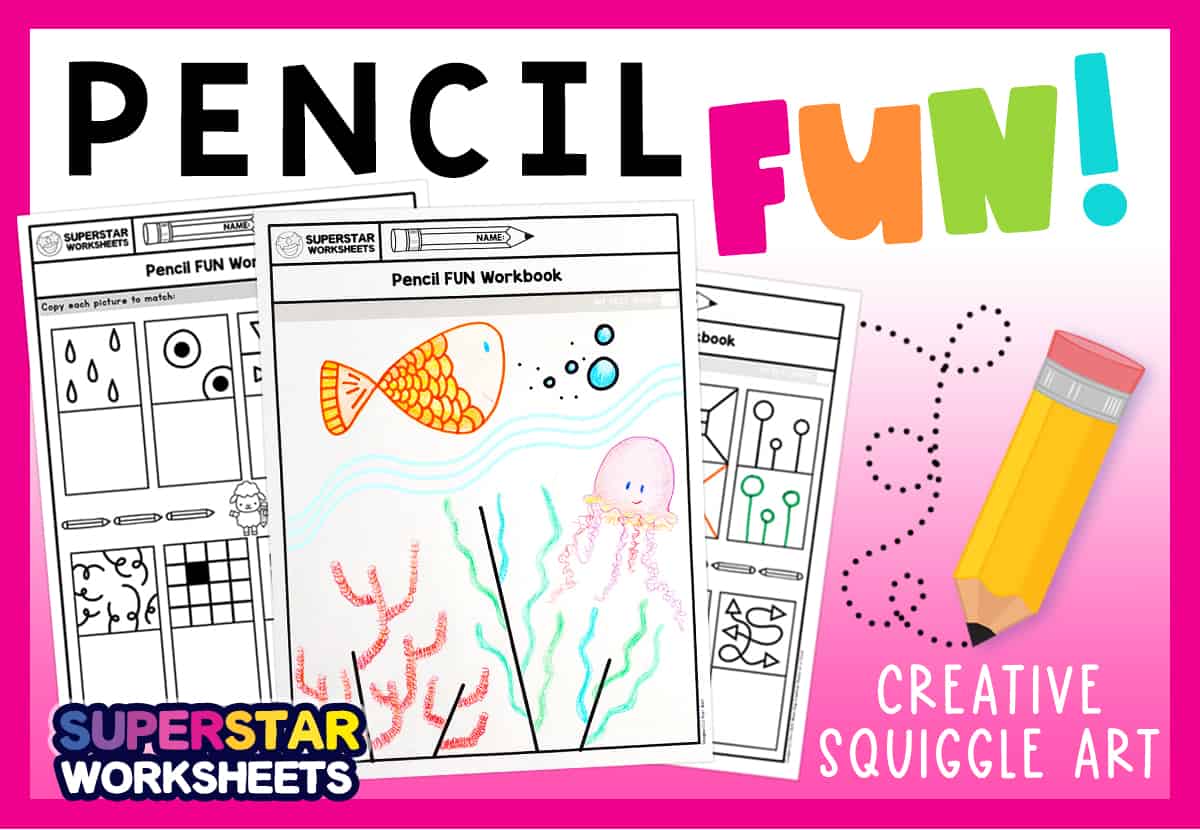 Pencil Fun Creative Squiggle Art Pack
This Pencil Fun Squiggle Art Pack is such a fun and creative drawing activity that will help even the struggling student into a Master of Art! Kids will get their creative juices flowing by bringing a boring line or squiggle into a gorgeous art form like a 3D object or adorable animal! Students will discover how innovative they are with their wonderfully creative and well-done artwork.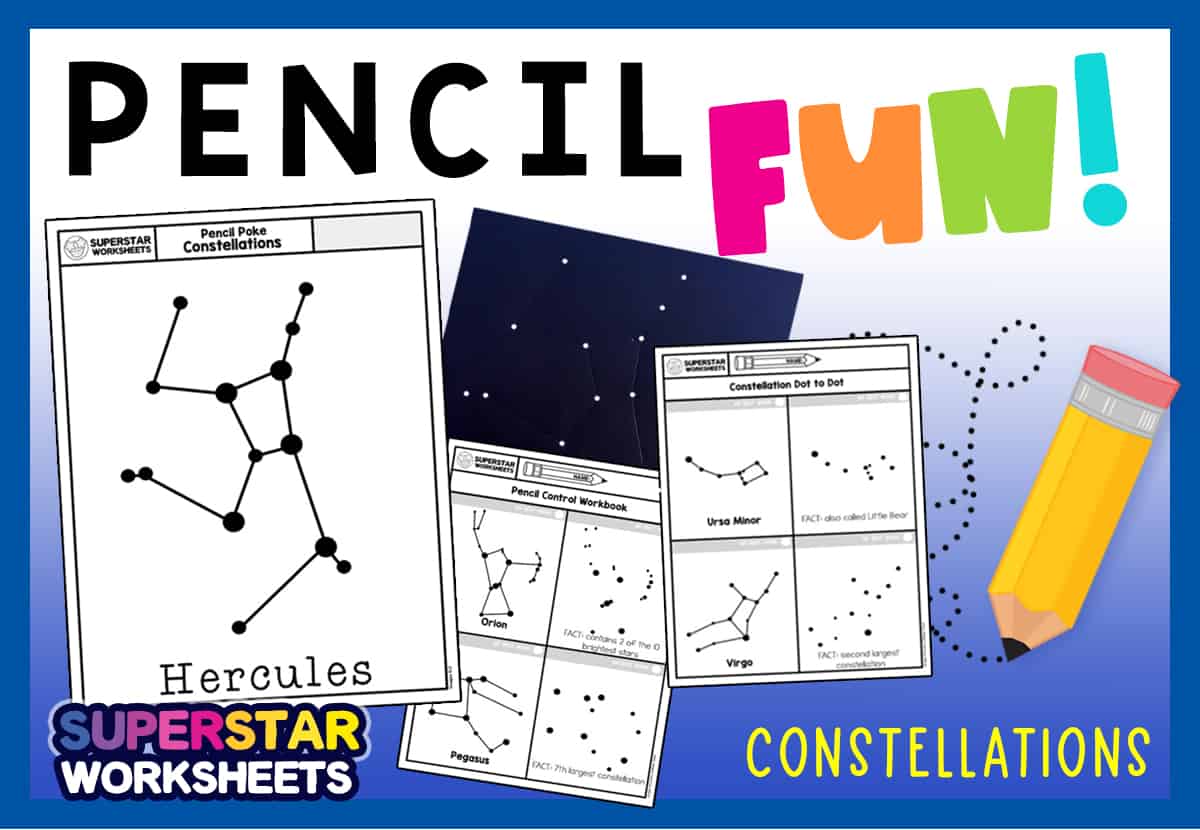 Pencil Fun Constellations Pack
Our Pencil Fun Constellation Worksheets are amazing tools to use for drawing, concentration, and fine motor movements in an easy-to-use format. In addition to fine-tuning many important skills, your students will learn the appropriate constellation names and a fun fact about all 28 constellations provided.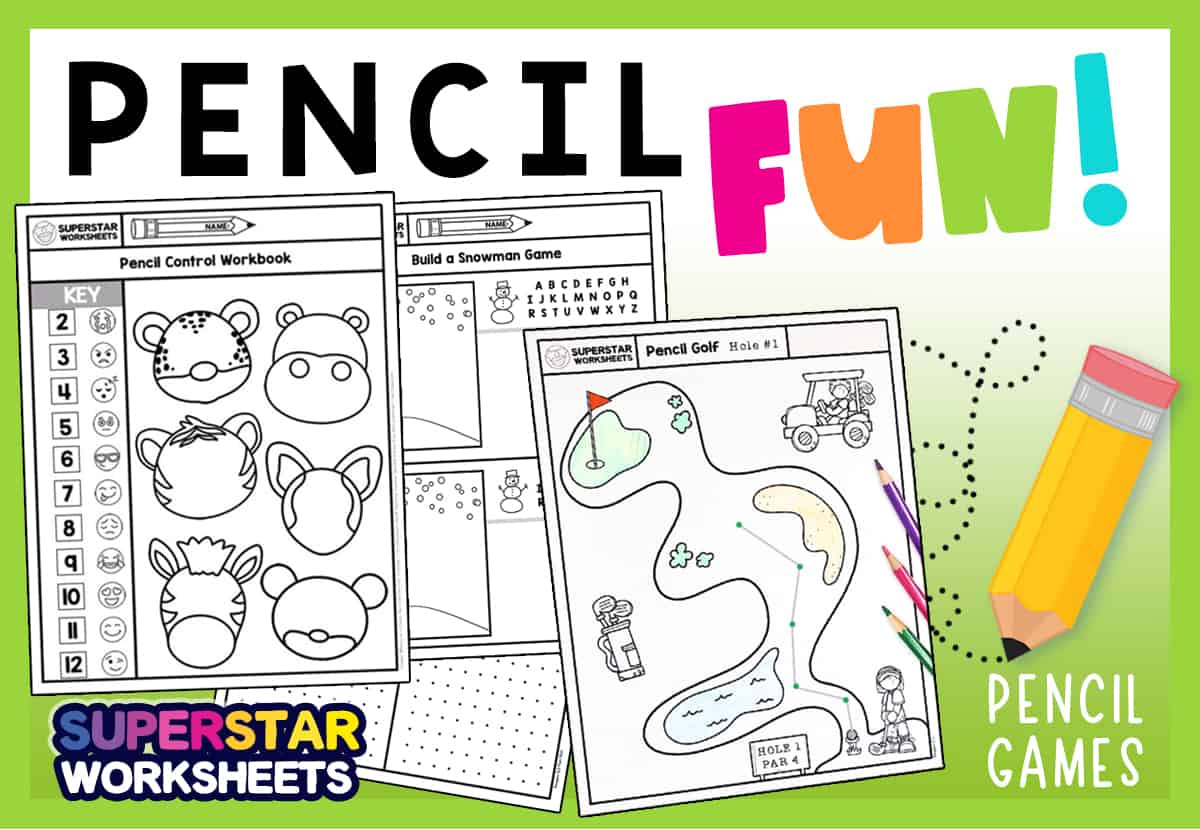 Pencil Fun Games Pack
These Pencil Fun Games are a ton of fun for students who enjoy hands-on learning! Kids will build key knowledge in many school subjects such as math, art, writing, reading, spelling, and more using fun-to-play games! Plus, interactive games are wonderful for strengthening valuable skills such as social interaction, pencil grip, concentration, fine motor, problem-solving, hand-eye coordination, and one-to-one correspondence.
.vce-row-container .vcv-lozad {display: none} .woocommerce-product-gallery{ opacity: 1 !important; }
Suggested Materials:
pencils, colored pencils, construction paper, cardboard or foam board, dice
Additional information
| | |
| --- | --- |
| Product License | Homeschool, Classroom |