It's not every day that you have the chance to win an entire store's worth of curriculum!
But today is that day!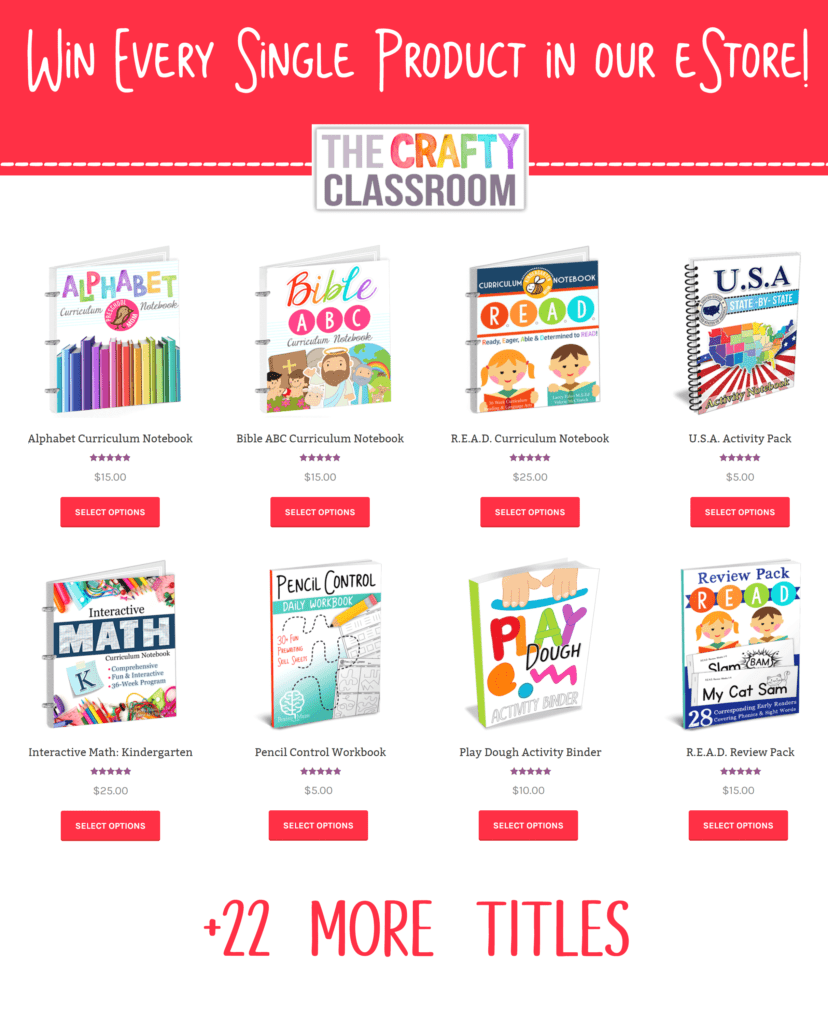 As a special THANK YOU to our customers this past year,
and in hopes of reaching many more new homeschooling families in 2017,
we're giving TWO lucky families a copy of every product in our eStore!
With 30 products in our eStore, that is a retail value of  $244 each!