Showing 25–27 of 27 results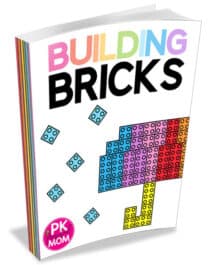 $

25.00
eBook PDF Format 374pgs.
Learning has never been so fun!!  This year-long bundle of building brick activities will have your students begging for more.  Differentiated learning opportunities build key reading, math, and logic skills while students have fun learning with building bricks.  Covers seasons and holidays with four levels of learning opportunities for multiple ages and abilities.  See description below for details. NOTE: Activity sheets are compatible with LEGO™ or other classic size building brick.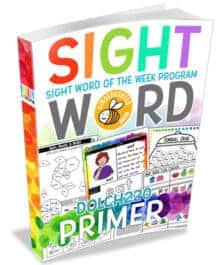 $

25.00
eBook PDF Format
Sight Word of the Week Primer covers 52 key sight words for Kindergarten Students.  Each week covers a single sight word with fun and engaging worksheets, activities, games and hands-on resources.  Students put their knowledge to the test with a weekly sight word mini-book that will bridge the gap between emergent and early readers.  Provide your students with a springboard to success with this ready to use program. The 52-week curriculum covers all 52 Dolch 220 Primer words and prints in the necessary order. Simply add the pages to a 3-ring binder and you are set!  Suggested Age: K4 or K5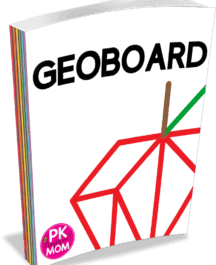 $

25.00
eBook PDF Format Only
Please See Product Description for Video Sample
This Geoboard Activity Pack includes a variety of thematic activities and worksheets for Holidays, Seasons, and FUN school themes! With simple, differentiated learning opportunities, this set will soon become one of your favorite learning center resources. Students will work on key math, and logic skills while building these fun geo board pictures. Each set not only includes multi-leveled geoboard mats, but also geoboard task cards, and follow-up worksheets as well.
Included Packs:
Fall Geoboard Task Cards & Activity Mats
Thanksgiving Geoboard Task Cards & Activity Mats
Winter Geoboard Task Cards & Activity Mats
Christmas Geoboard Task Cards & Activity Mats
Valentine's Day Geoboard Task Cards & Activity Mats
St. Patrick's Day Geoboard Task Cards & Activity Mats
Spring Geoboard Task Cards & Activity Mats
Summer Geoboard Task Cards & Activity Mats
Easter Geoboard Task Cards & Activity Mats
Earth Day Geoboard Task Cards & Activity Mats
On the Farm Geoboard Task Cards & Activity Mats
Ocean Geoboard Task Cards & Activity Mats
Independence Day Geoboard Task Cards & Activity Mats
Space Geoboard Task Cards & Activity Mats
Pets Geoboard Task Cards & Activity Mats