Showing 25–26 of 26 results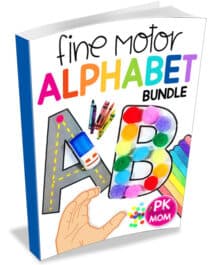 $

40.00 –

$

60.00
eBook PDF Format Only
Please See Product Description for Video Sample
Fine Motor Alphabet Activities, Games, Worksheets and More…. These are perfect for your Letter of the Week Learning Centers. Every set added to this bundle focuses on the letters of the alphabet, alphabet sounds/phonics, beginning letter words, and fine motor skills.  Includes 19 different sets of activities, each designed to encourage and excite your students about letters!
Fine Motor ASL Letter Charts
Fine Motor Alphabet Drive & Write Mats
Fine Motor Alphabet Dip & Dot Q-Tip Painting
Fine Motor Alphabet Beginning Letter Dab Worksheets
Fine Motor Alphabet Sounds Maze Pack
Fine Motor Alphabet Brick Building Pack
Fine Motor Alphabet Mats (Blank Uppercase & Lowercase)
Fine Motor Alphabet Cuisenarire Rod Pictures
Fine Motor Alphabet Phonics Cards
Fine Motor Sign Language Minibooks
Fine Motor Listening Skills Sheets
Fine Motor Letter Sound Path Mazes
Fine Motor Letter Cut & Paste
Fine Motor Alphabet Popsicle Stick Pictures
Fine Motor Pom Pictures
Fine Motor ABC Playdough Mats
Fine Motor Dab & Read Sight Words (Fry's 100)
Fine Motor Snap Cube Mats
Fine Motor Skills Alphabet Pattern Block Mats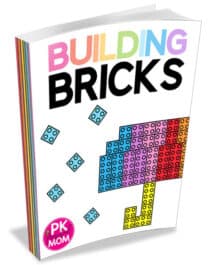 $

25.00 –

$

40.00
eBook PDF Format 374pgs.
Learning has never been so fun!!  This year-long bundle of building brick activities will have your students begging for more.  Differentiated learning opportunities build key reading, math, and logic skills while students have fun learning with building bricks.  Covers seasons and holidays with four levels of learning opportunities for multiple ages and abilities.  See description below for details. NOTE: Activity sheets are compatible with LEGO™ or other classic size building brick.